Reindeer Door Hanger
This post may contain affiliate links. For more information please see our disclosure policy.
I am a very simple Christmas decorator. I like sticking to natural & neutral color schemes and using the same textures, like wood and greenery. This year my house is super simple with Boxwood wreaths, wooden rustic décor, and a lot of red berry branches. As much as I love the look of hanging wreaths on doors, I wanted to find something different for the doors inside my house. I bought these raw wood reindeer cutouts from Michaels last month and never ended up using them for anything. I stained them and they sat around for a while, until I came up with an idea that is so easy it is ridiculous!!!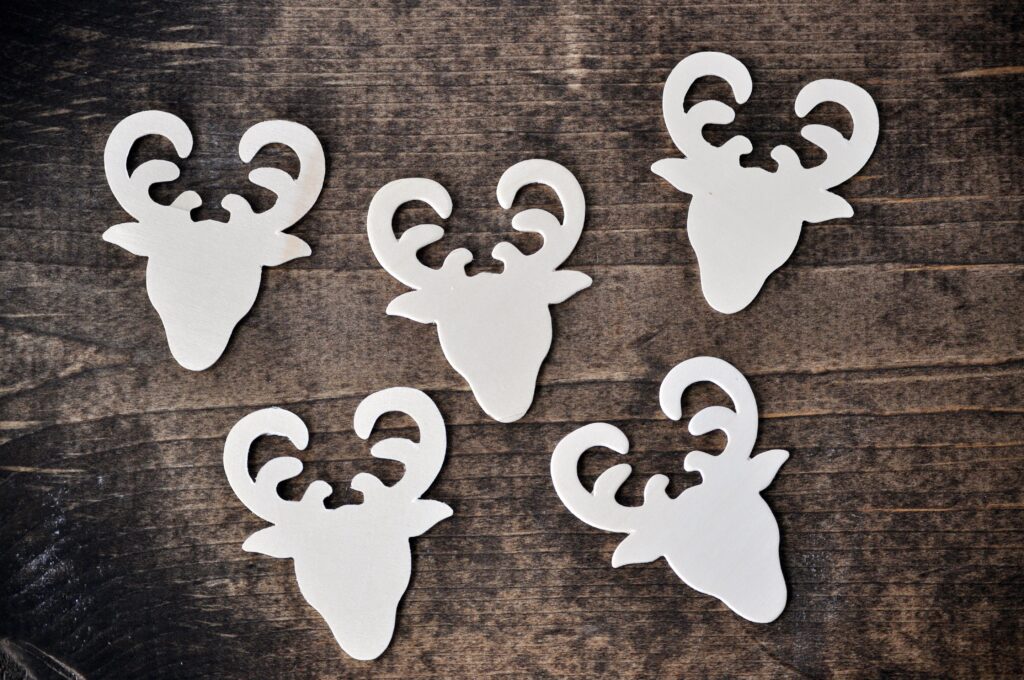 I used some extra red ribbon I had from wrapping presents and hot glued the reindeer to the end of the ribbon, and turned these little cuties into simple door hangers. The pictures truly do not do justice to how much of an impact this made on the doors in my house, especially my kitchen. I really love them enough to say they are one of my favorite Christmas decorations in my house! I hope you like them too!!!