No-Sew Grain Sack Pillows
This post may contain affiliate links. For more information please see our disclosure policy.
Confession time. We've had these before, where I tell you all something embarrassing about myself and hope you don't judge me. Well, a couple years ago my wonderful husband bought me a sewing machine for Christmas, and it sat and collected dust for almost a year before I ever used it. I was truly scared of it. I'd never actually sewed much of anything in my life, let alone used a legit sewing machine. The first time I attempted to learn how to use it, I YouTubed a bunch of videos and understood the basics enough to sew a pillow. The seams definitely weren't perfect, but it's still holding up to date, so that's a win in my book!
I still have a lot to learn, but until then I am either winging it (which I tend to do more often than I would like to admit), or I'm cheating. And by cheating I mean going the no-sew route with certain projects of mine, which is so quick and easy! All you need is some iron on adhesive and you are good to go! So next time you are shopping around for the perfect throw pillows but can't find what you are looking for, just make them yourself! No thread or needle required for these super cute No-Sew Grain Sack Pillows!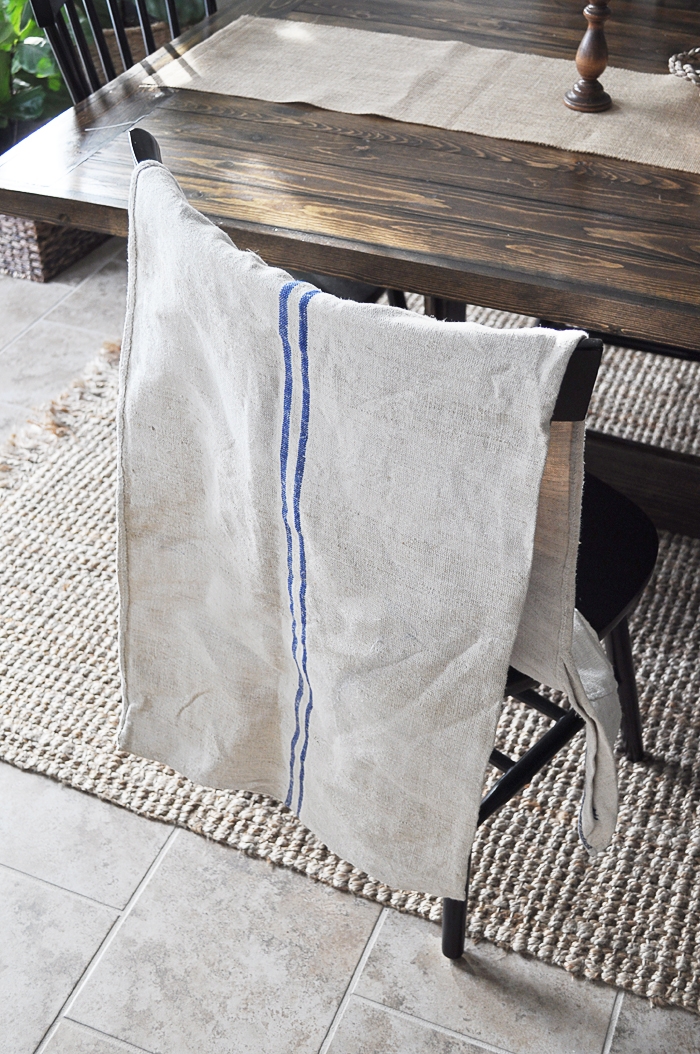 SUPPLIES NEEDED:
Grain Sack
Scissors
Ruler
Pencil
Iron on Adhesive (I used Heat n Bold Ultra Hold)
Iron/Iron Board
Pillow Insert (I used a 20'x20′ insert from IKEA)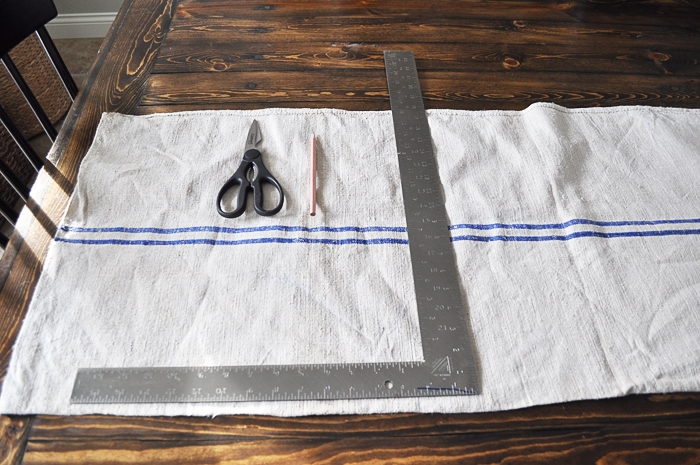 DIRECTIONS:
Start by measuring and cutting your grain sack to size, adding an extra inch to each open end for adhesive (the great thing about using a grain sack is you only have to sew one or two of the open ends, rather than four sides)
Fold over each cut end of the open sides about a half of an inch and run the iron over it to crease the fabric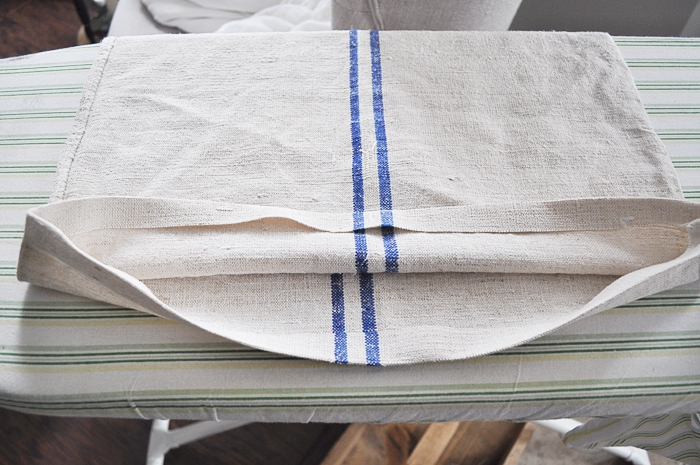 Apply adhesive as package directs (The kind I used had a sticky side and a paper side. Place sticky side on folded end of fabric and run iron over the paper side for 2 minutes, let cool. Remove the paper to uncover the other sticky side, and press the other open folded side of fabric onto adhesive, run iron over closed side of fabric to seal pillow together).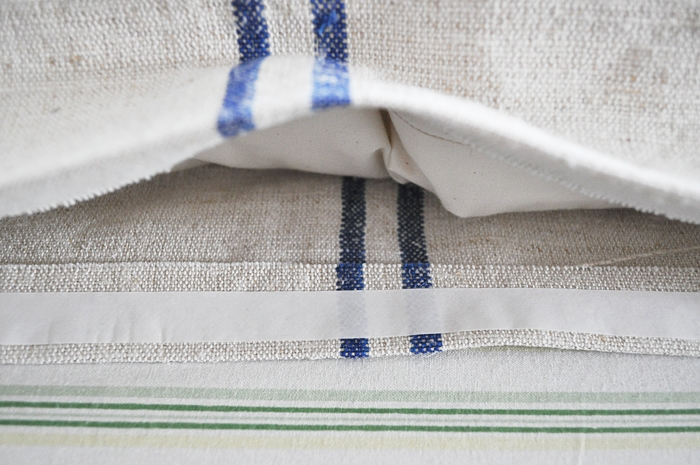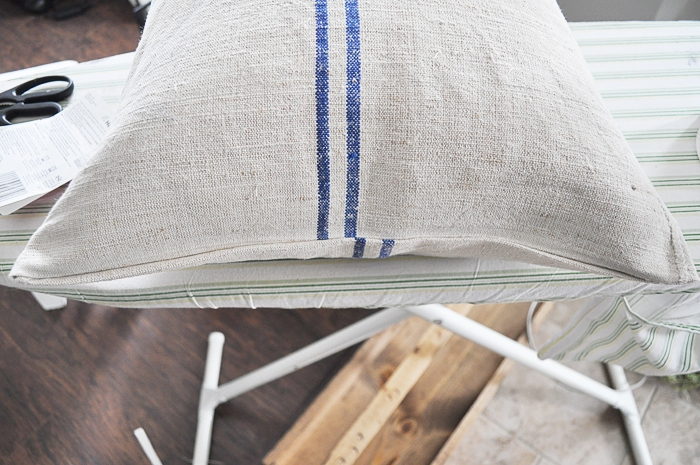 You guys, this is seriously such a great alternative to sewing. If a machine intimidates you like it does me, I highly suggest giving this method a try for easy projects like making your own throw pillows. It's quick and painless. And I highly suggest grabbing any grain sacks you may run into on your shopping adventures, because they sure make some cute farmhouse style pillows!