Crate Serving Tray
This post may contain affiliate links. For more information please see our disclosure policy.
When it comes to decorating, I always pay a lot of attention to the smaller detail that goes into a space. Vignettes are my favorite, and to me it's kind of a skill to be able to put together eye pleasing ones. Some people are just naturally good at it, however I spend a lot of time pulling the detailed pieces from all over my house and tend to mess around with it until I feel it is just right. Stacks of old books, jars filled with faux flower arrangements, smaller antique finds like a vintage pair of binoculars or an old scale, these are all great ways to add that certain something that shows off your style.
In our guest room, I added an old wooden crate on the bed and filled it with some of my favorite things. I recently decided to make the crate a little more functional for guests and added some handles to it, making it into a cute serving tray! When guest stay at our home I will switch it out with more useful things, like snacks and things to keep them busy rather than my vintage finds.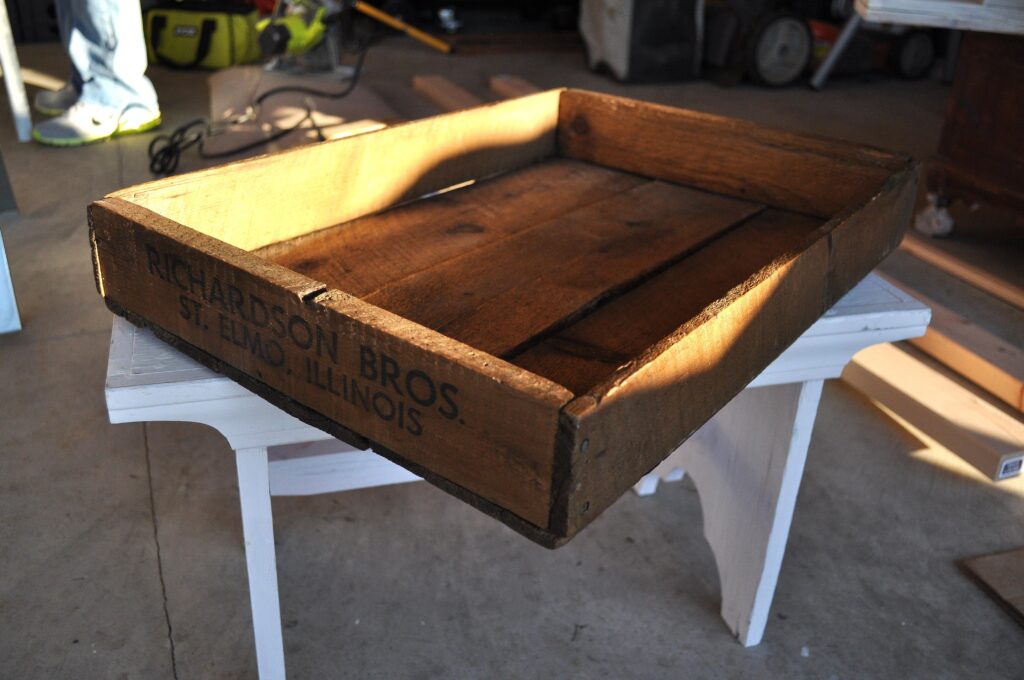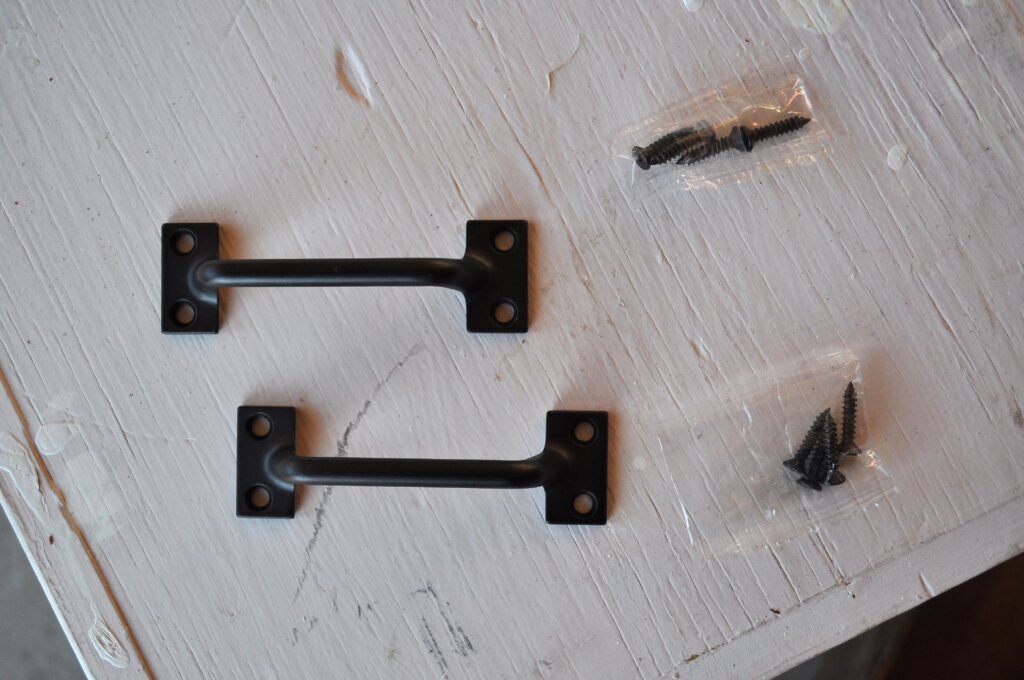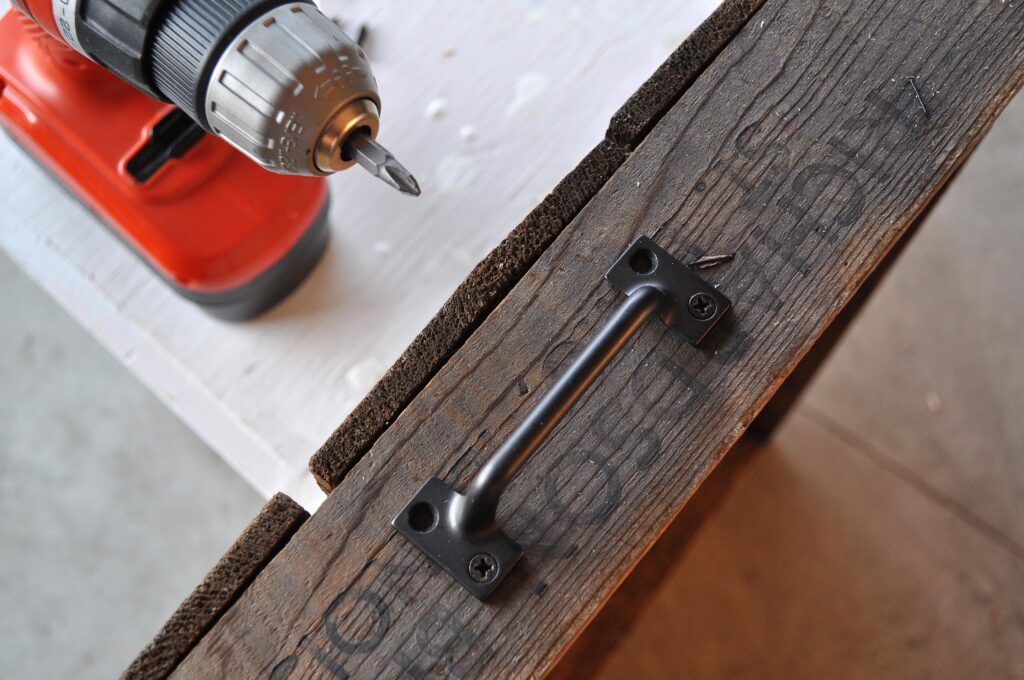 I found these great handles for a few bucks at our local hardware store and used our drill to attach them to the wooden crate. So simple!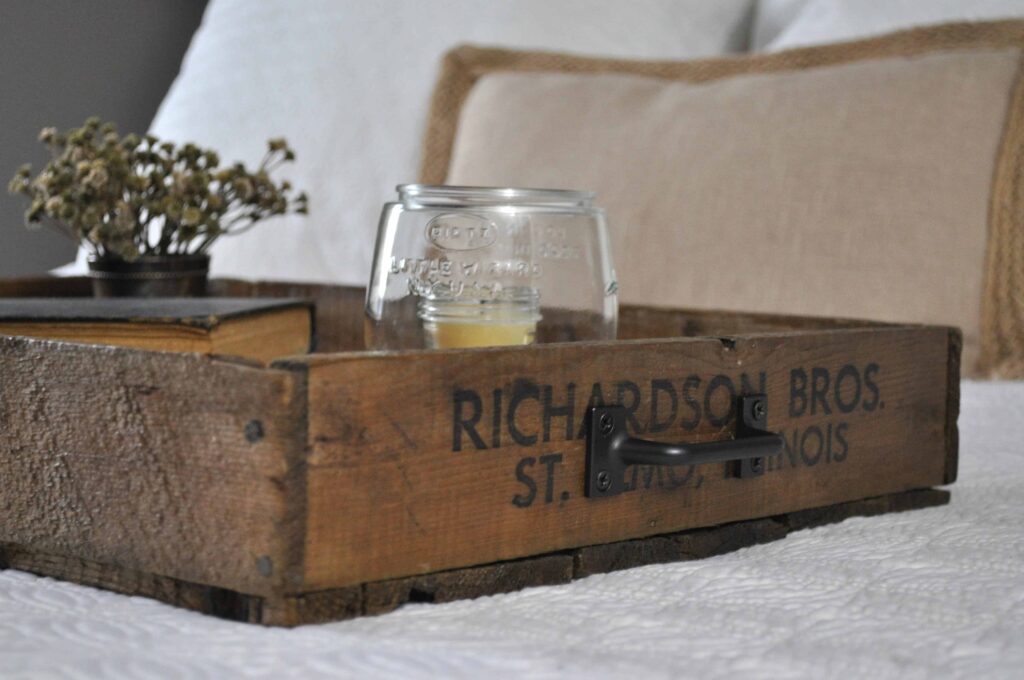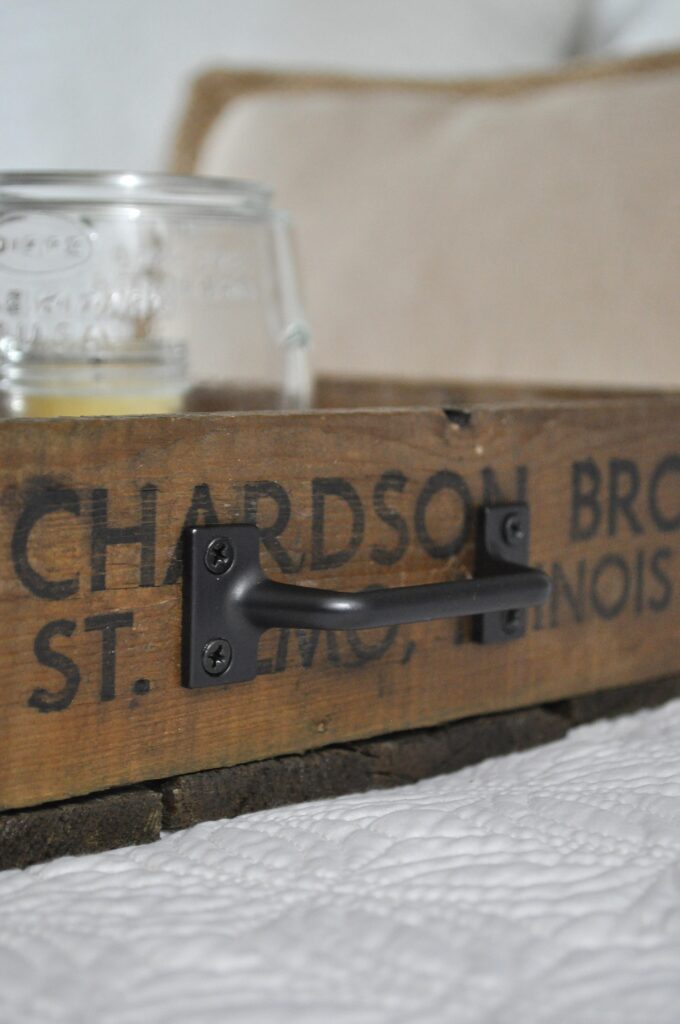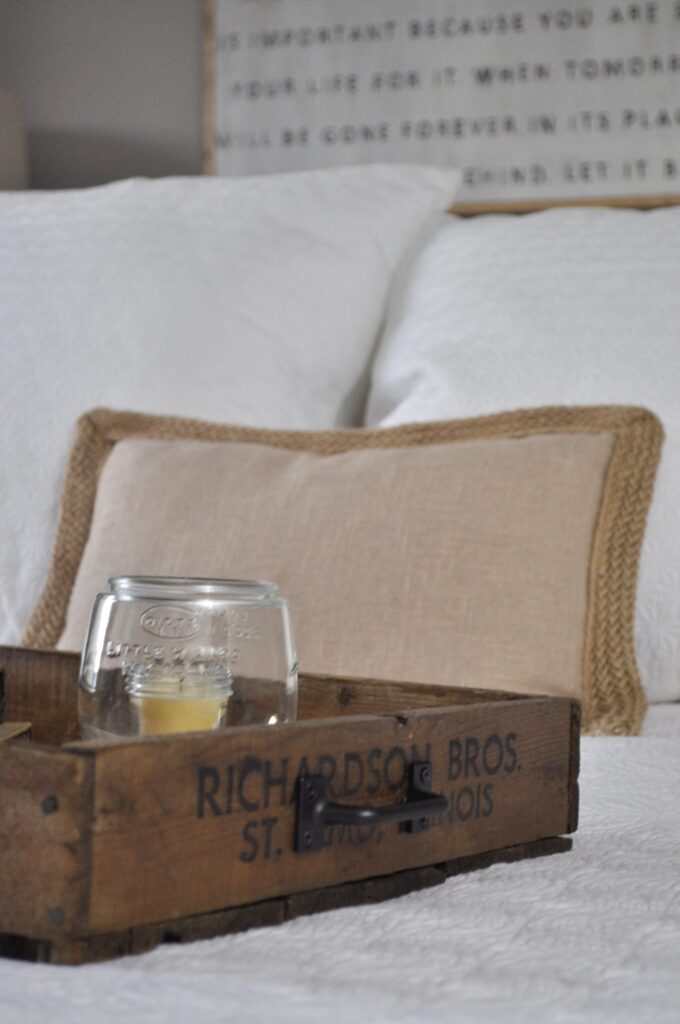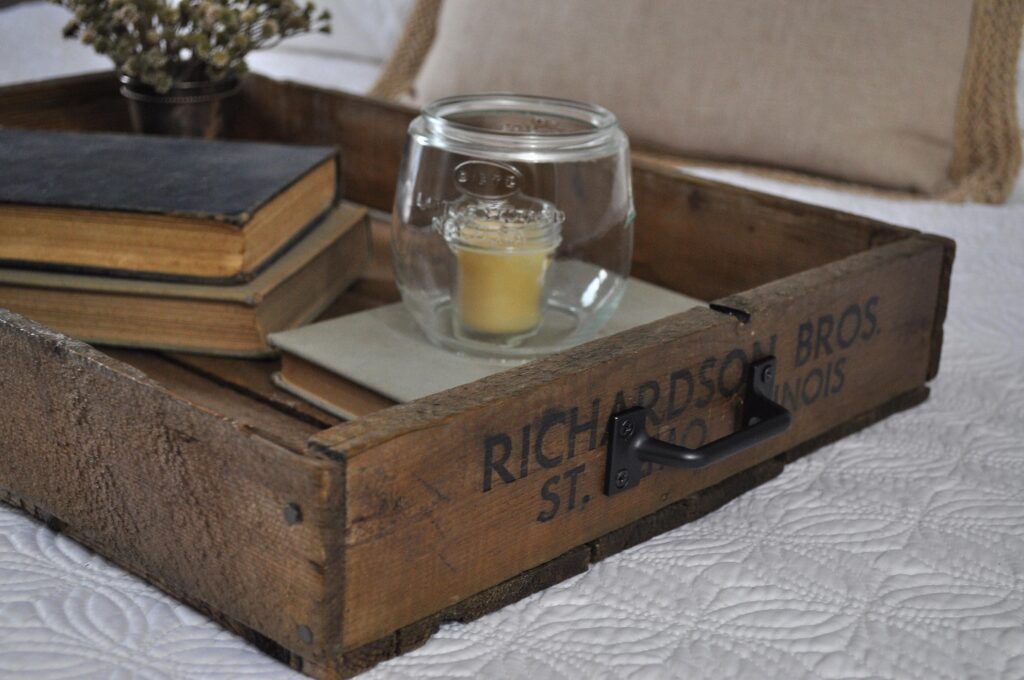 You could also just drill two holes on each side and make handles out of jute rope, or even use old dresser pulls to give it a little more character too. A little tweak here and there can really transform something. And speaking of transform! We made a huge change to this guest room that I cannot wait to show you! It may or may not involve an old vintage door, so stay tuned!
Hope you enjoyed this easy little DIY!