Ironstone Succulent Planter
This post may contain affiliate links. For more information please see our disclosure policy.
Succulents. What's not to love about these adorable little plants?! They are petite enough to plant in just about anything, they add such a fun accent to any space, and they are nearly impossible to kill. Well, until you kill them. Like I did last spring. Yes, I know I know! How do you kill a succulent? Well I can kill just about any plant, except for my baby fiddle leaf fig tree that I am obsessed with! I have a black thumb like no other, and I'm not proud! So, I decided since I've successfully been able to keep the fiddle alive (knock on wood), I would give another shop at some succulents.
I found some super cute ones at our local hardware store, and decided they would look great in this awesome ironstone vase I scored recently for five bucks. I put them in my because I figured since I'm in there a lot working on the blog, I wouldn't forget to water them, and they would live! We'll see how it goes! Until then, this ironstone succulent planter is some real eye candy!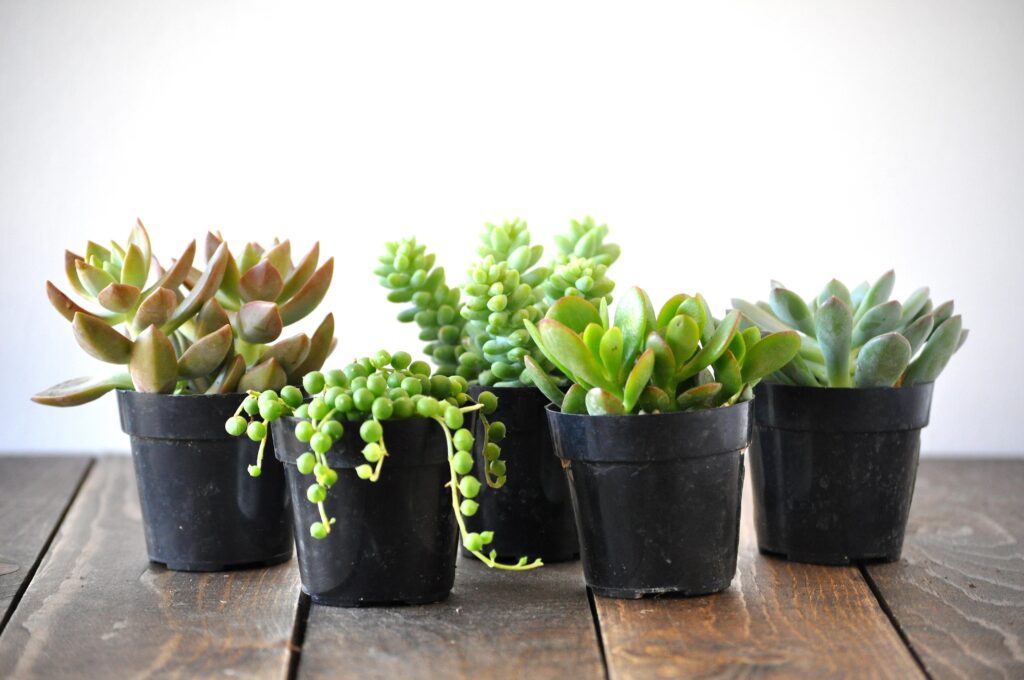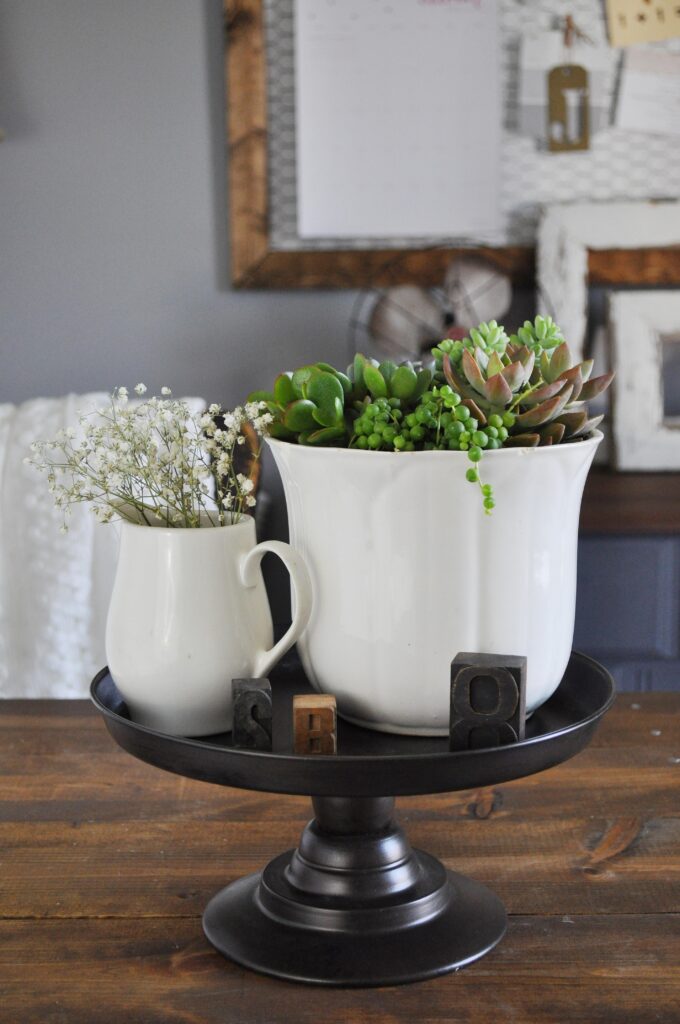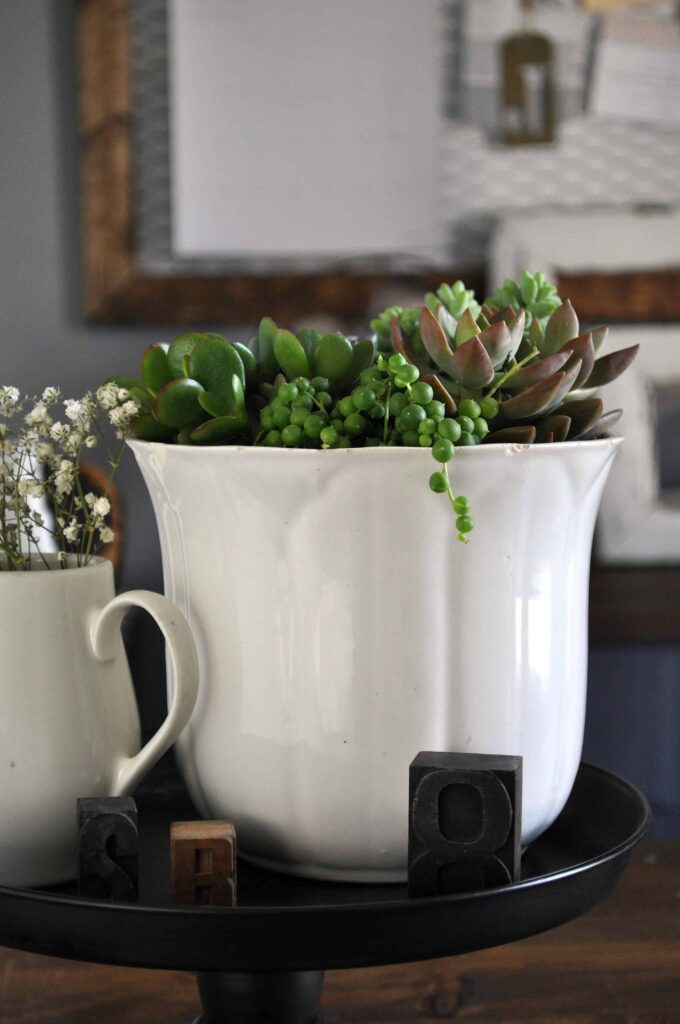 Cute right? I'll be sure and keep you posted on how they are doing!