Farmers Market Sign
This post may contain affiliate links. For more information please see our disclosure policy.
Hello there! I am back and getting lots of projects done to share with you all here in the next few days!!! The project I am sharing today is probably one of my favorite DIY projects I have done to date. I love old signs. Like really, really love them. I feel like they add so much character to a room. I have been wanting one in my kitchen for a while now but I could never find one that was reasonably priced or had the simplicity of what I wanted., so I decided to try and make my own. Surprisingly, this was very simple to do, but it is a little time consuming so it did take a few days to finish. The end product was definitely worth it though!
I started by going to Home Depot and buying just a raw board that was good size for the sign I wanted. It was perfect in width but a little bit too long, so I just make the necessary adjustments with our jigsaw. If you don't have a saw at home, Home Depot will cut it for you for free, all you have to do is ask! I knew I was going to sand the end product to make it look old so I stained the board first with my favorite Minwax Wood Finish in Dark Walnut, therefore when I sanded it, you would see the dark wood instead of the light raw board.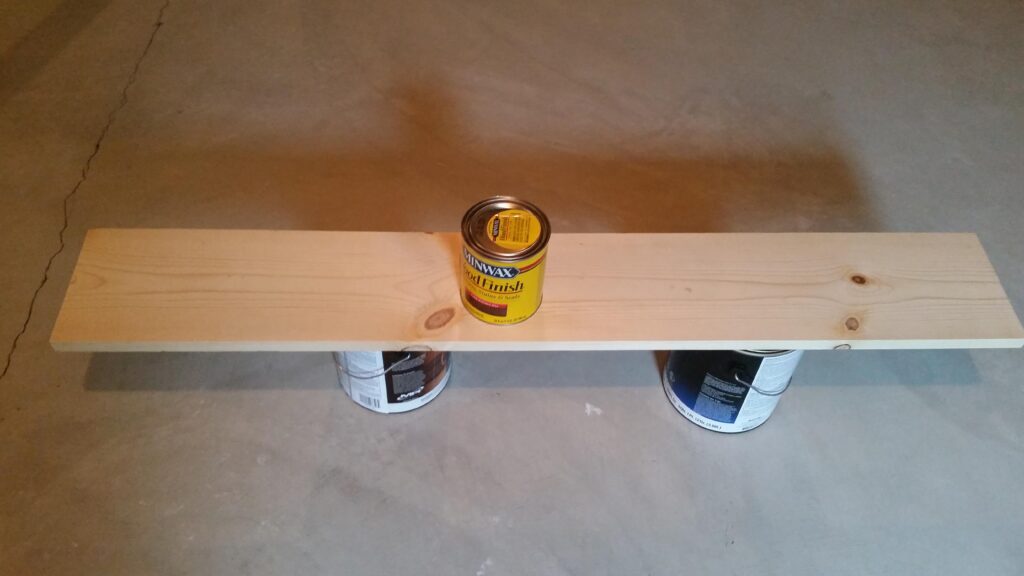 After the stain was dry, I painted over it with Martha Stewart Crafts Ivory antique paint that I purchased at Michaels. While that was drying I went to my computer and played around with different fonts for the sign. I wanted it to read Farmers Market to go along with the my farmhouse design style. The font I used is called Modern No. 20. When you print out the letters you want to rotate them so they are reversed and backwards, so when you place the letters on the sign, the ink is on the back of the paper and your words are directed correctly. Once you have them positioned on your sign as you want it to read, tape them down.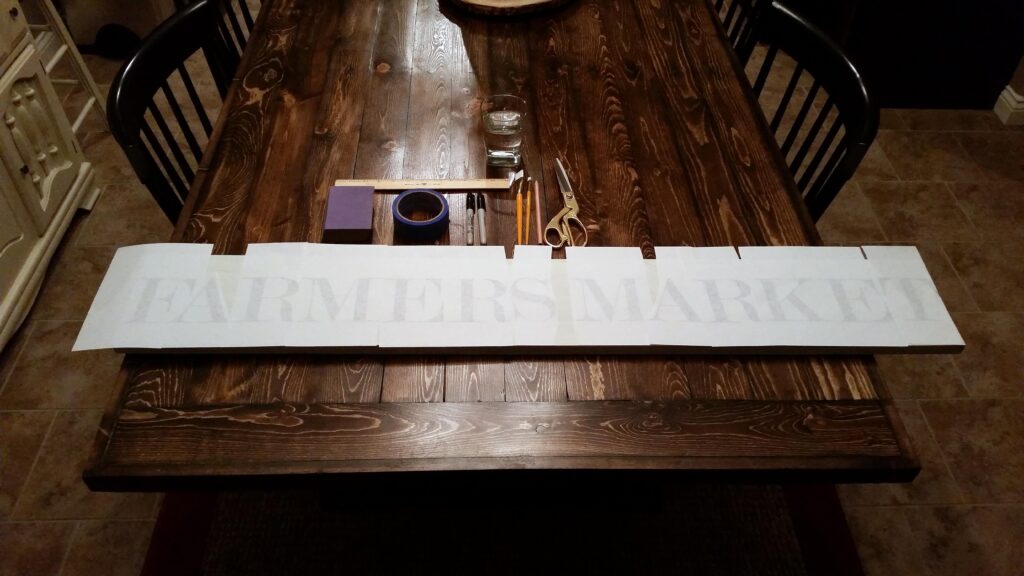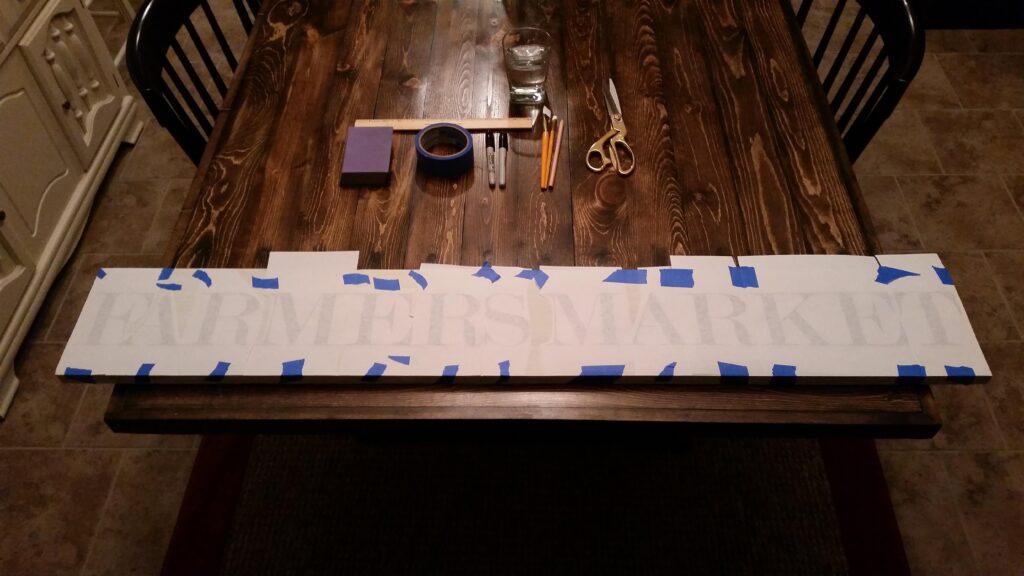 In order for the letters to transfer onto your board, you will use a small paint brush, dip it into water, and simply brush over each letter until it is wet enough for the letter to stick to the board. Then you want to use the cap of a Sharpie to lightly scribble over the letters.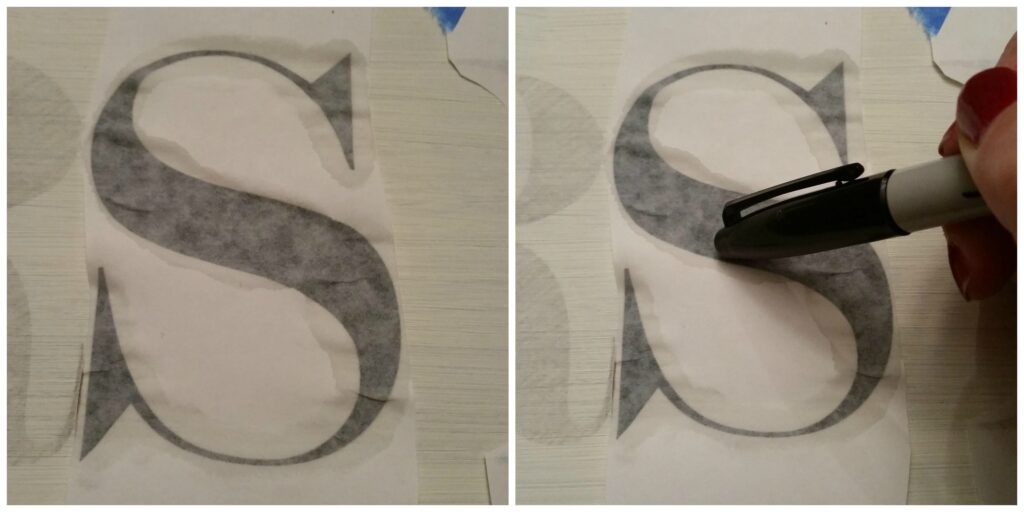 The ink from the paper will transfer onto your board to give you a faded template to paint over.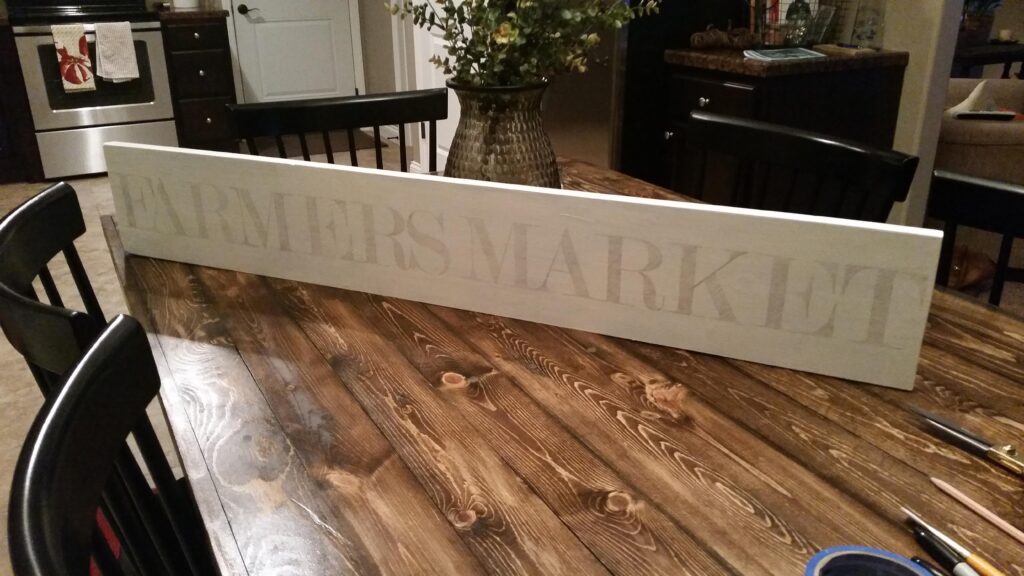 I then used black craft paint and very tiny paint brushes to hand paint in the letters. I let it dry overnight then used a fine grit sandpaper block to give it the old effect I love. I hope you love my DIY Farmers Market Sign as much as I do!!!