Welcome April! You don't have to worry about any April fools jokes here, I am pretty awful at them so I won't even attempt it!  Since it is Spring and the weather has been pretty perfect outside these last few days, I have been really into brightening up the house with plants and lots of greens here and there. I shared on Instagram over the weekend that I finally found myself a Fiddle Leaf Fig tree at none other than…Walmart! I was beyond excited about that, and I hope to keep that beauty alive for as long as I can! (fingers crossed!) I have also been trying to grow herbs from the seed for a few weeks but failed miserably, so along with the Fiddle Leaf Fig I also bought a few pots of already grown herbs.
I bought two pots of Lavender to set in my living room, and for my kitchen I bought Rosemary, Italian Oregano, and Chocolate Mint. I am so excited to use them fresh for cooking! I won't lie, not sure what I'll do with the Chocolate Mint but it smells so good I couldn't pass it up.
I planted the Oregano and Mint in some dark brown clay pots I had, and the Rosemary in a little white Ikea planter. My windowsill in our kitchen is not near big enough for me to set all of these on, so I used a round basket and made my own little indoor herb garden on the countertop.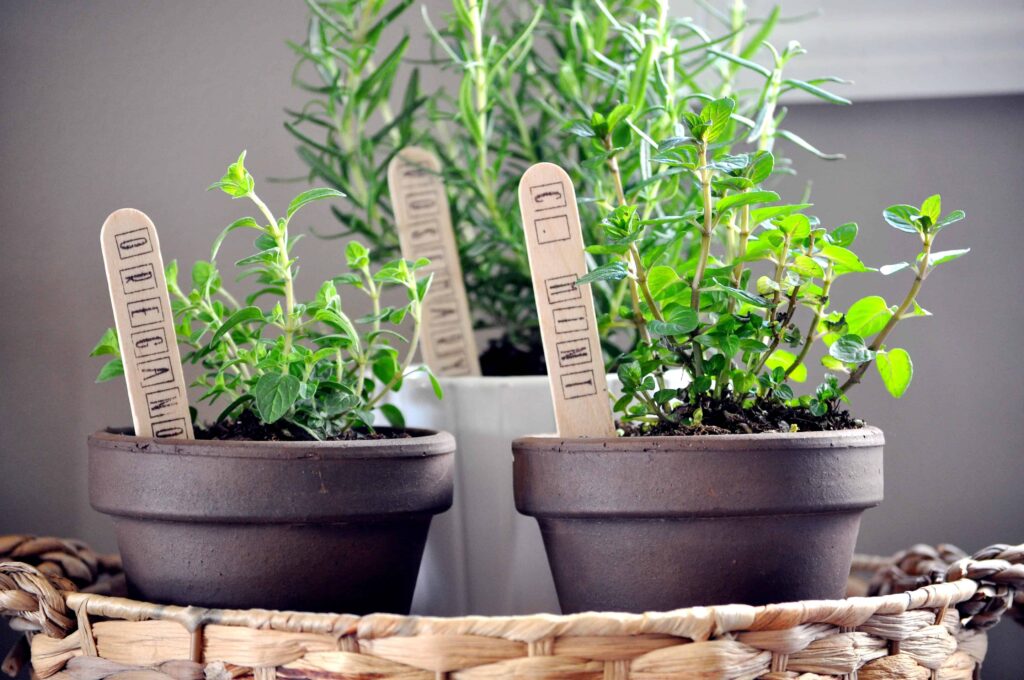 I made the indoor herb garden tags by simply using some Wood Craft Sticks I found at Michaels, and my stamp set I got at the Target dollar spot. Super easy and cute! And you could paint the sticks whichever color you'd like, I think they would even look awesome if you used chalkboard paint and wrote the names on them. I chose to leave them natural.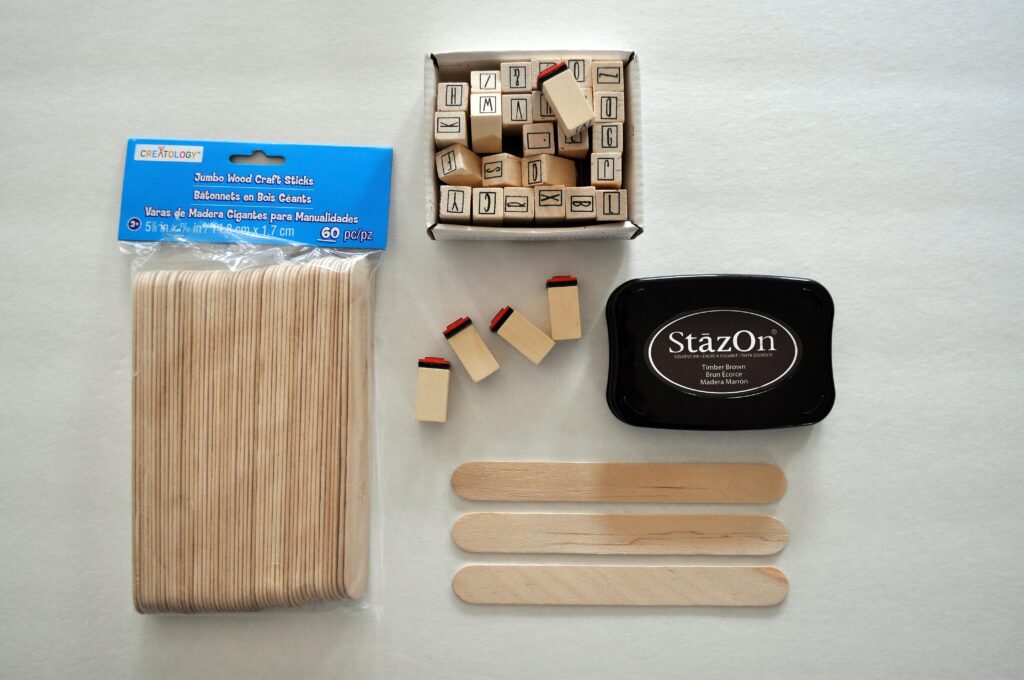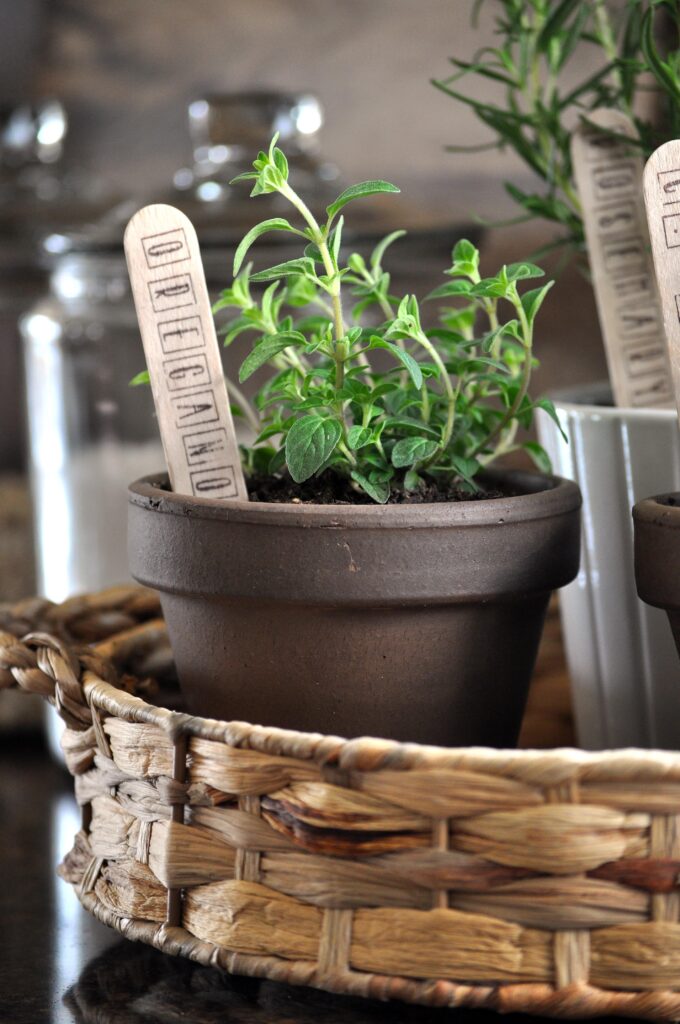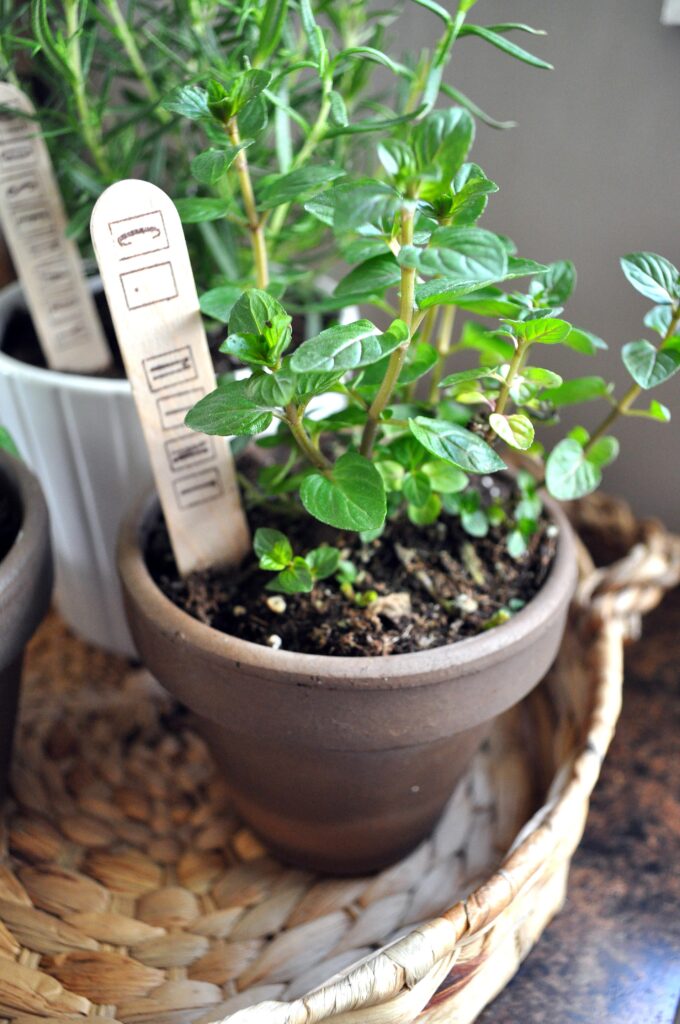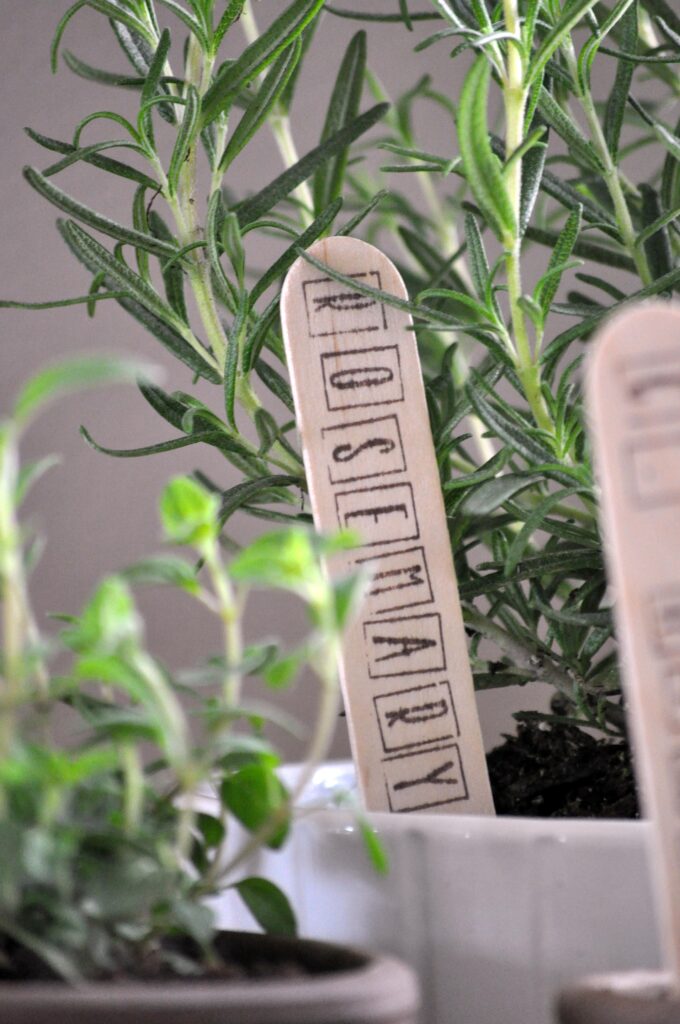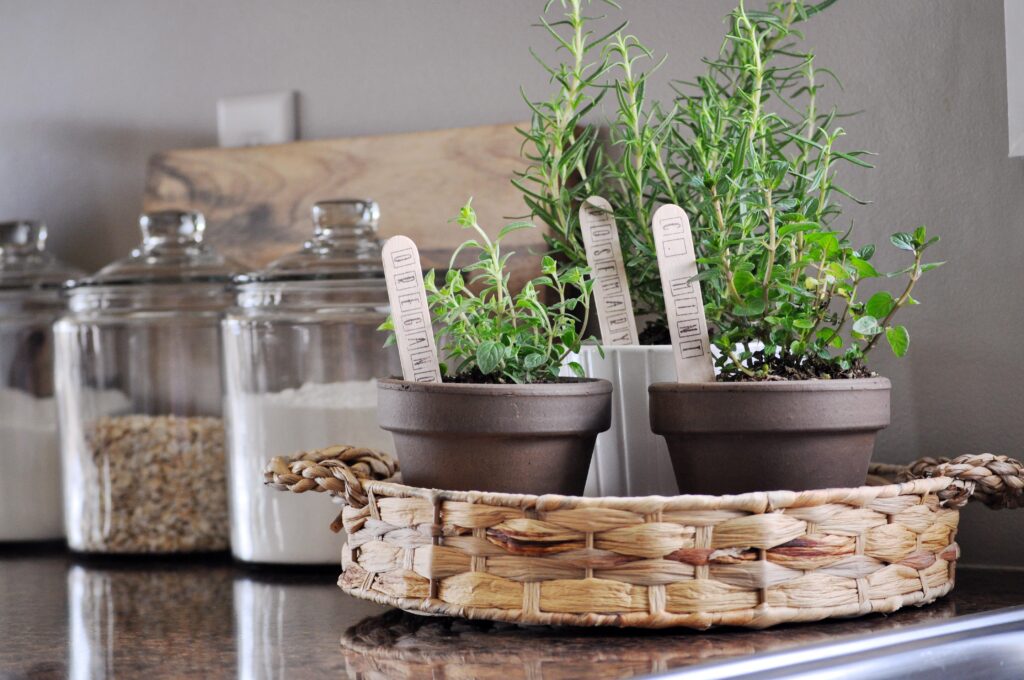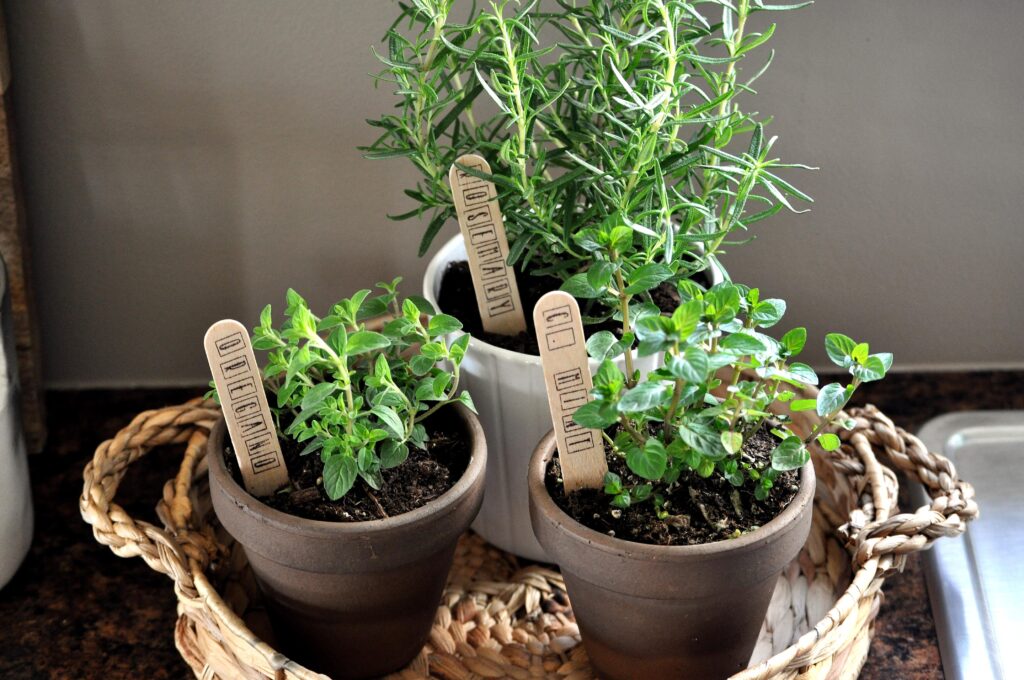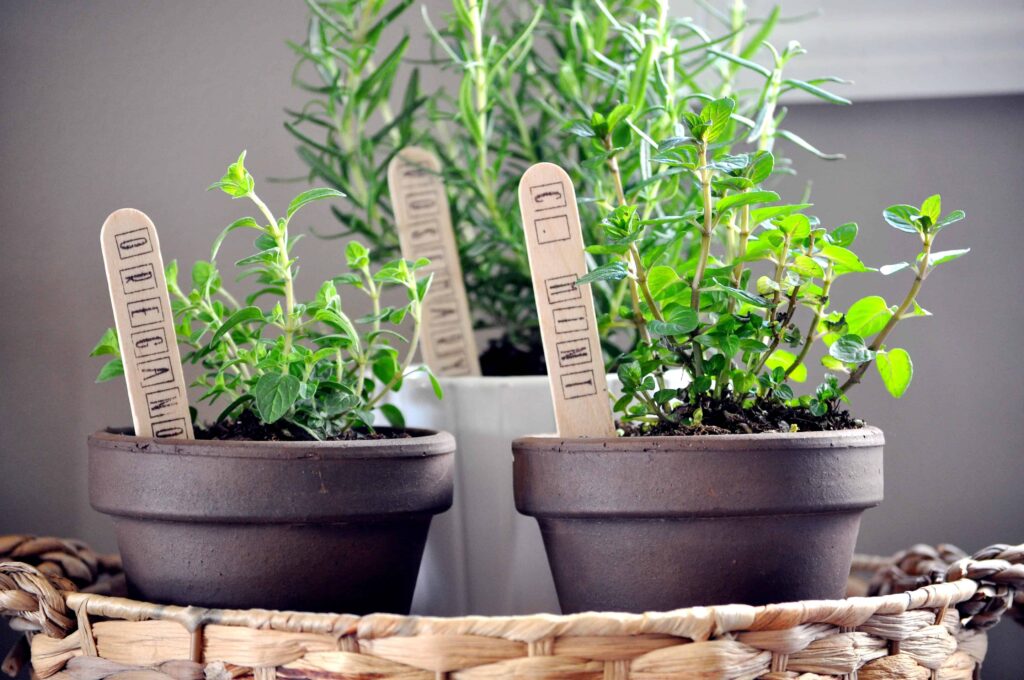 Do you grow any herbs inside? Which ones are your favorite?
Don't forget to follow along on Facebook & Instagram for extras!