Milk Carton Art
This post may contain affiliate links. For more information please see our disclosure policy.
I have come to find out that you can pretty much turn anything into wall art. I am super picky about what gets hung on our walls, therefore after over two years of living in our house we don't have much hung up just yet. It has been a slow process! In the past I never strayed from just the typical framed family photos, but now, anything is fair game! I've framed tea towels, bean sacks, and now I'm even framing vintage milk cartons. Yes, you heard right!
My dad works for a dairy company and ever since then him and my mom have become quite the collectors of all things milk related. They have a pretty awesome old milk bottle collection, along with milk crates, caps, you name it! A few months ago I came across a box of vintage milk cartons at an antique mall for two bucks a piece, so I bought a few knowing my parents would like them.
The other day I built some quick and easy wood frames for them and now they are Milk Carton Art!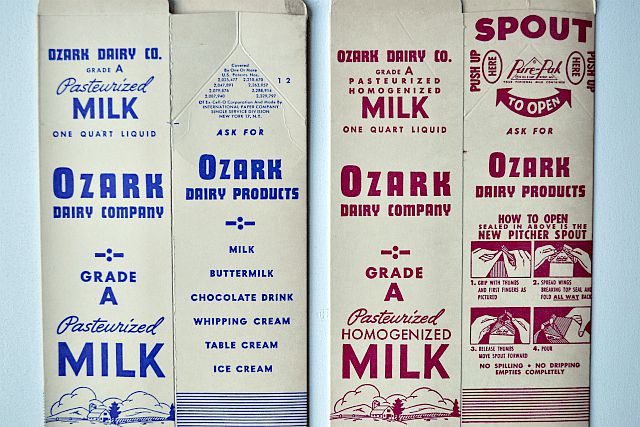 For the frames I just had my husband cut some 1×2 boards at a 45 degree angle with our miter saw, stained, and glued them together. These frames are seriously so simple to make and use when you have something that won't fit in a regular frame. To attach the milk cartons I just used a staple gun to staple them the back of the frame. I love easy projects, and to be able to hang great finds that you wouldn't really consider hanging on your wall!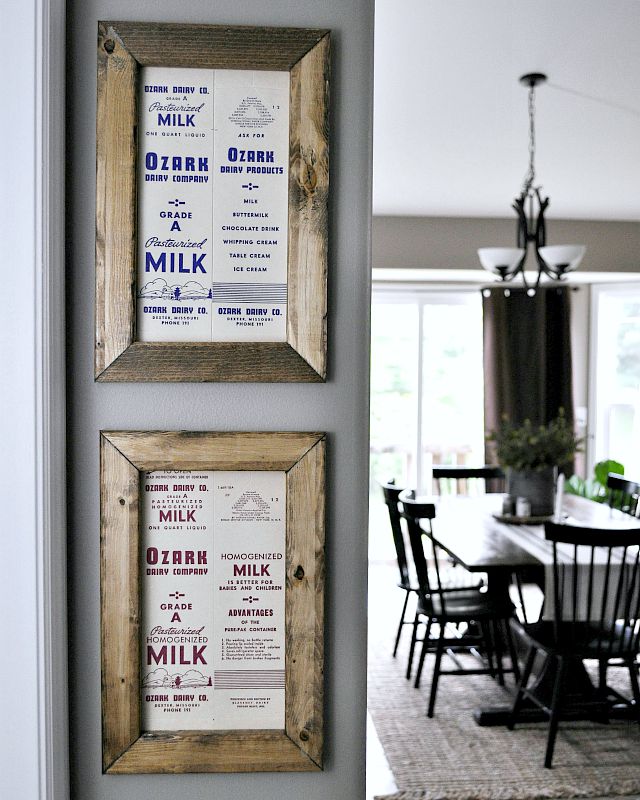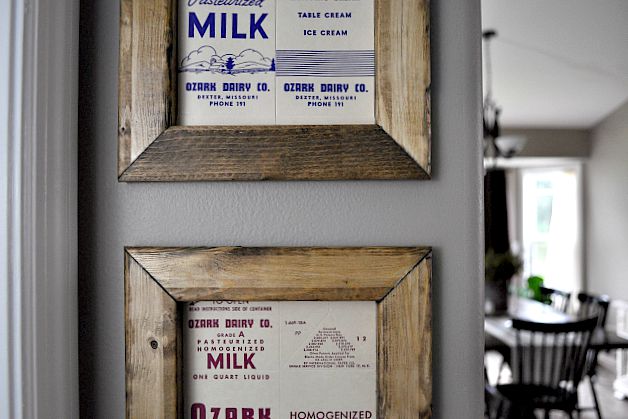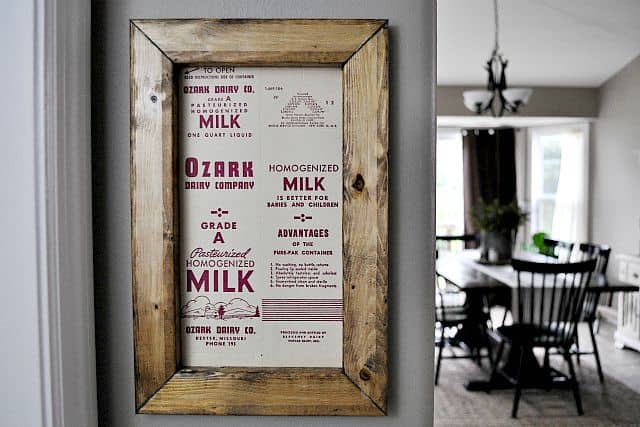 I hope that you consider "out of the box" ideas like this when you go to decorate your own house! It's finds like these that add character and charm to any home. And this entire project cost me less than eight dollars! You really can't beat it! Hope you agree! I know you do!