Recycled Boxwood Mini Wreath
This post may contain affiliate links. For more information please see our disclosure policy.
I have to admit, the one thing I am absolutely awful at is keeping plants alive. I have a black thumb like no other, and I hate it because I love decorating with real live plants. For the longest time I wouldn't touch anything fake. I thought fake plants and flowers looked so gaudy and I wanted nothing to do with them. My my, how things have changed! I still kill plants, unfortunately, but I have found some artificial greenery and flowers that I love to add here and there, and it really makes a space come to life.
And then there are live plants that happen to look almost as great dried out (or dead in my case) as they did alive. Baby's breath has always been a go to for me in this category. By complete accident, I found that boxwood wreaths did too! I bought two fresh boxwoods back in November to hang for the holidays. Boxwoods are just gorgeous, and they are great to display year round, but to buy them preserved can get pricey. When I bought my two wreaths I meant to read up on how to preserve them so I could keep them around longer, but I never did. As soon as they started to look dead I just tossed them in our garage and forgot about them. Last week I decided to give something a try and it worked out pretty great! Recycled Boxwood Mini Wreaths!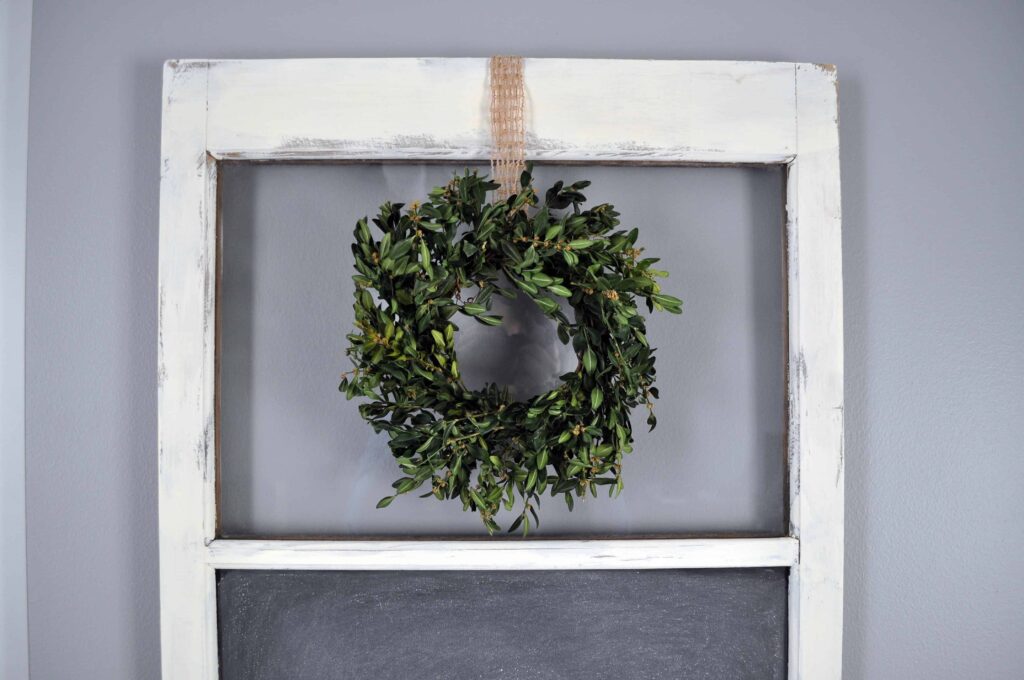 Instead of throwing out the "dead" wreaths, I made a few mini boxwood wreaths. I used grapevine wreaths from Michaels, and just clipped pieces off the old wreath that kept their green and added them to the grapevine.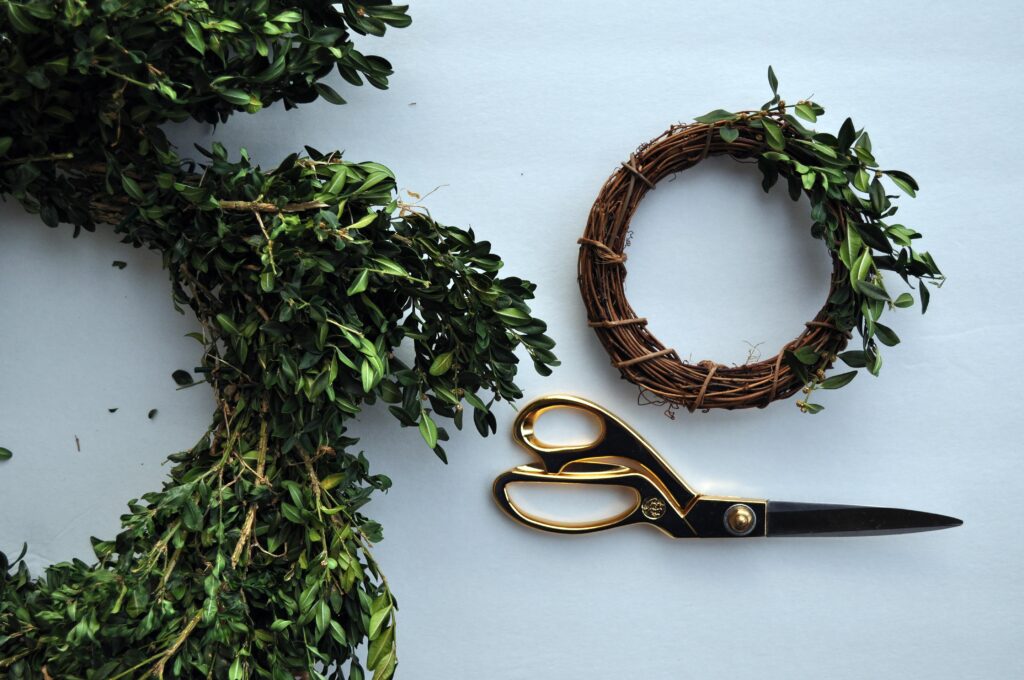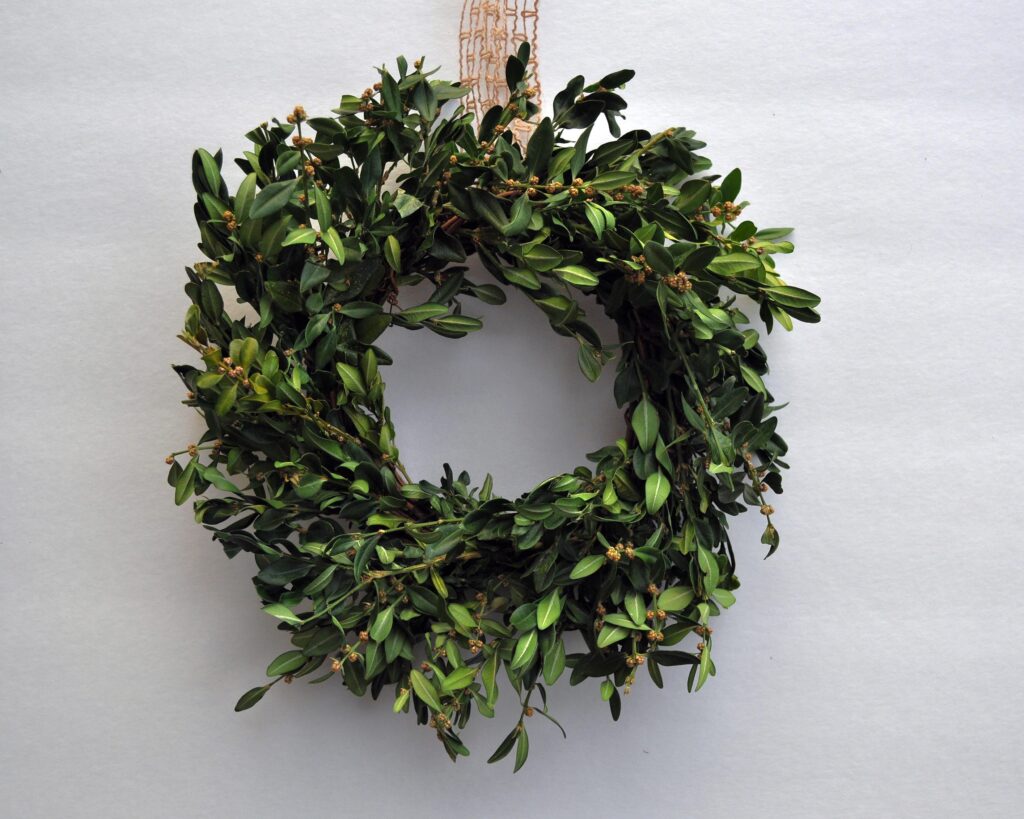 Ta-da! Full and beautiful! Moral of the story, don't throw out your old, dried out boxwoods! Just reuse them! Super easy and the grapevine wreaths are just $0.99!!! You can't beat easy and cheap, friends!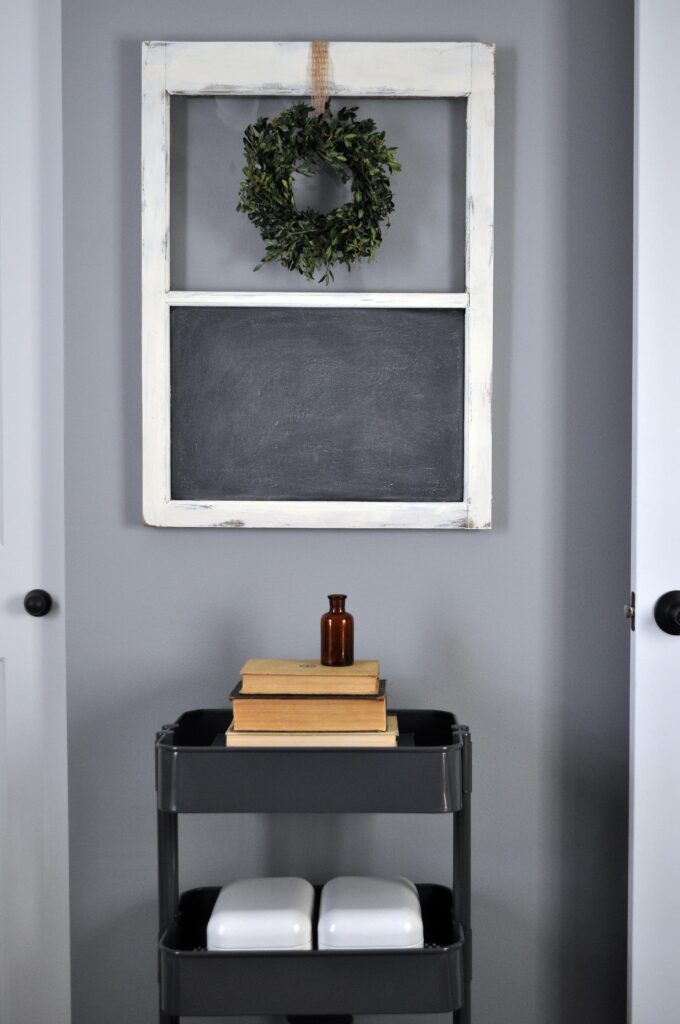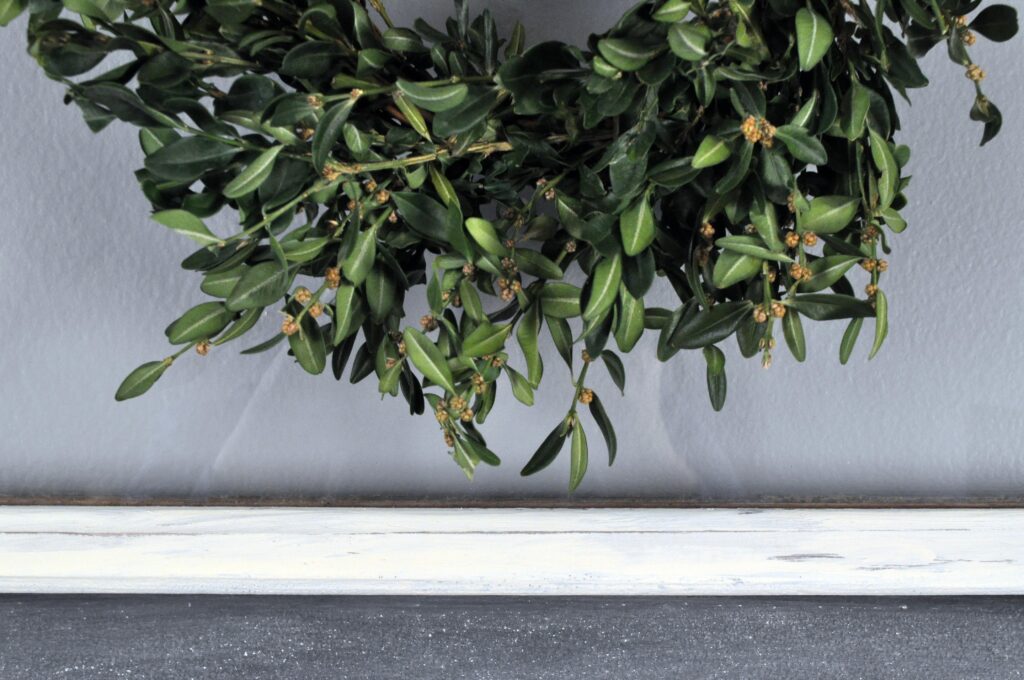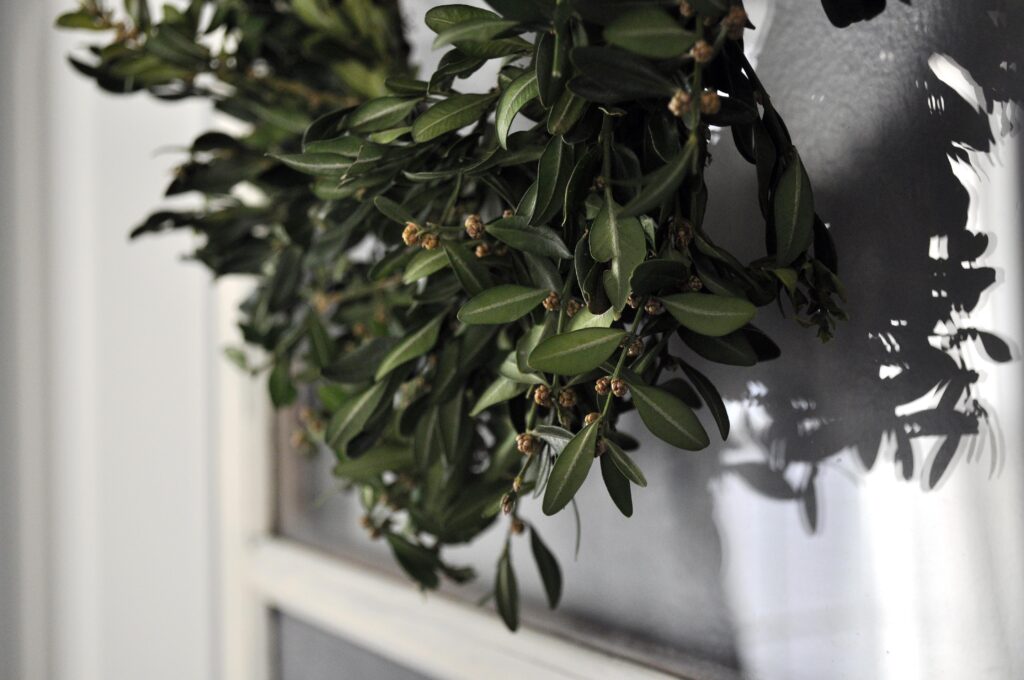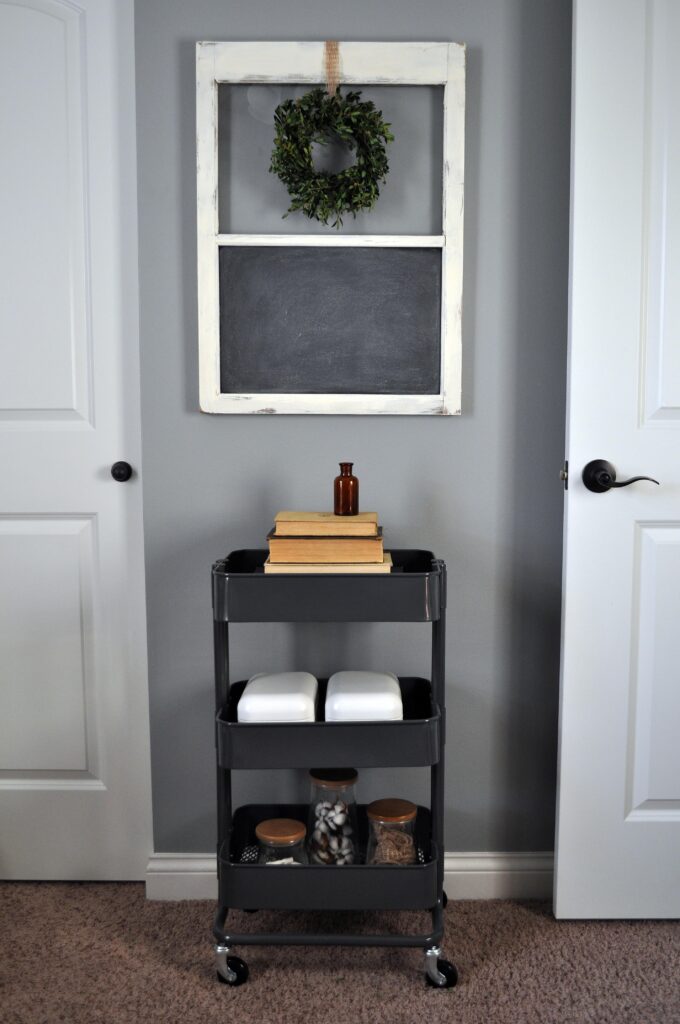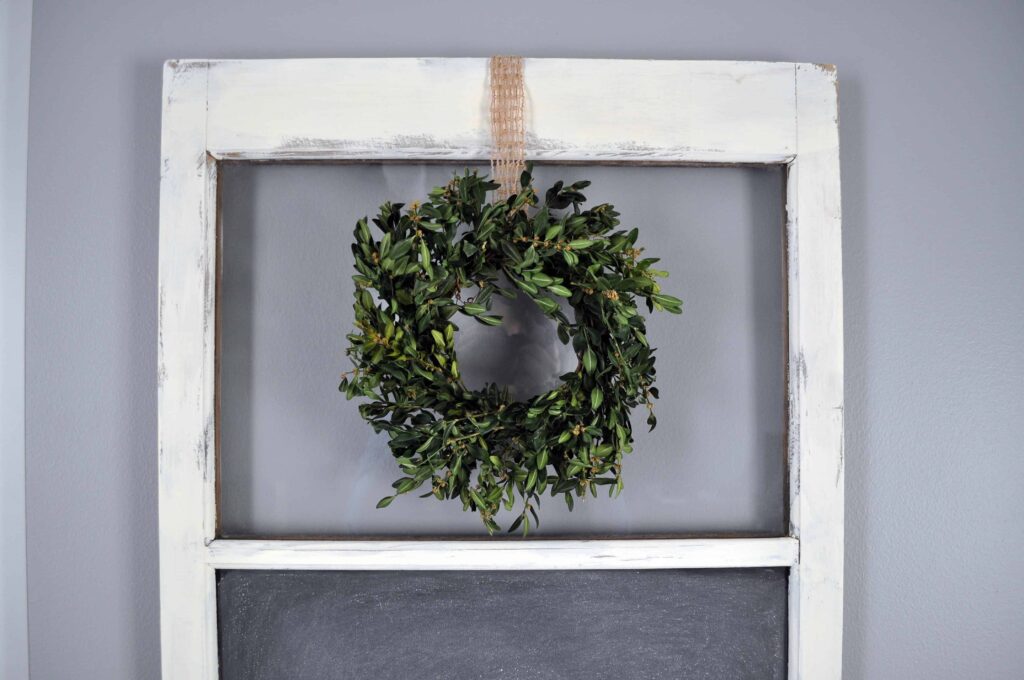 Cute right?
Hope your Monday is treating you well!
Follow along for extras on Instagram & Facebook!