Farmhouse Table
This post may contain affiliate links. For more information please see our disclosure policy.
I have really, really been trying to hold off on this post, but I just cannot wait any longer. We have a new addition to our kitchen dining room that I am completely in love with. It's a beautiful, big, handmade farmhouse table!!! I have been wanting one for so long and now I finally have one. This one is extra special, and better than any store bought farmtable because my very talented father in law built it from scratch. It is just perfect, and he did such an incredible job! I was hesitant to post this because we don't have the chairs we ordered for it yet, and the room is very incomplete to me. However, the table alone deserves its own post. Look at this beauty!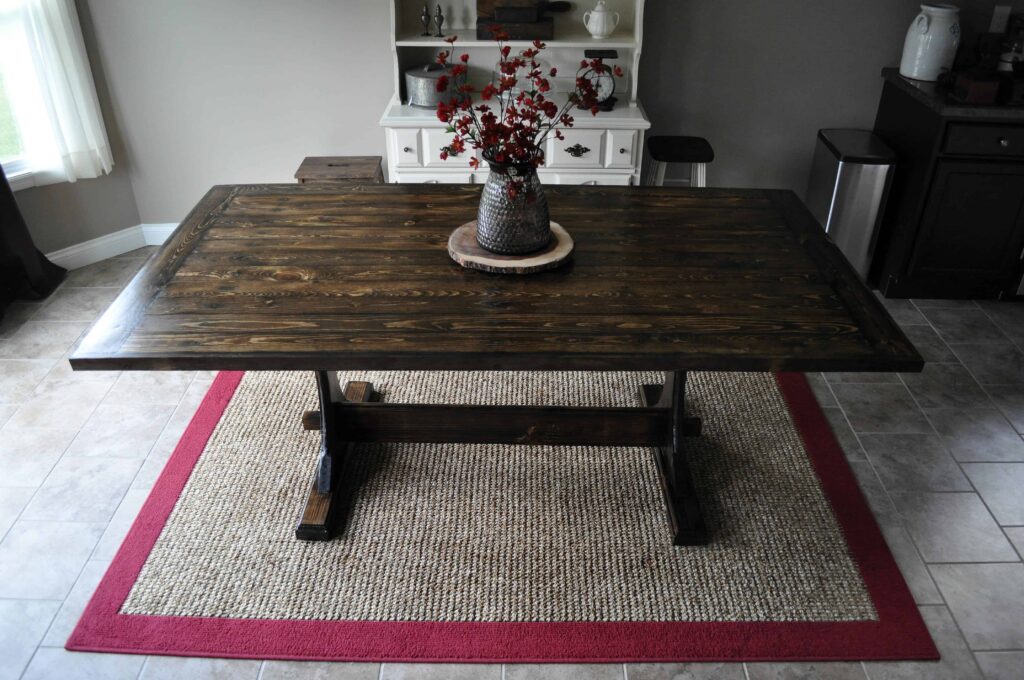 The table arrived last weekend during a visit from my in-laws. We did so much work on the house that weekend, and staining the table was one of them. We used two different color wood stains from Minwax, Ebony 2718 & Dark Walnut 2716. We used the Ebony stain to outline all the wood planks and wood screw covers to give it a rustic, old look. We let that dry, then sanded over it and applied my favorite stain color Dark Walnut. I love this stain because it isn't too dark and it really makes the natural wood grain of the oak pop. Surprisingly, it looked great after only using one coat, so we let that sit and dry, then applied two coats of Minwax Polyurethane in the clear semi-gloss.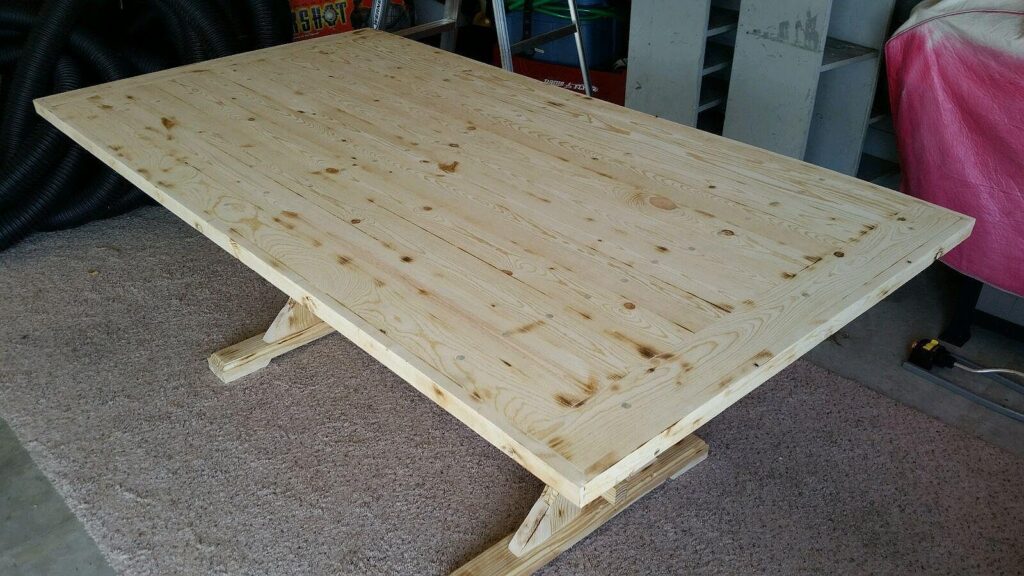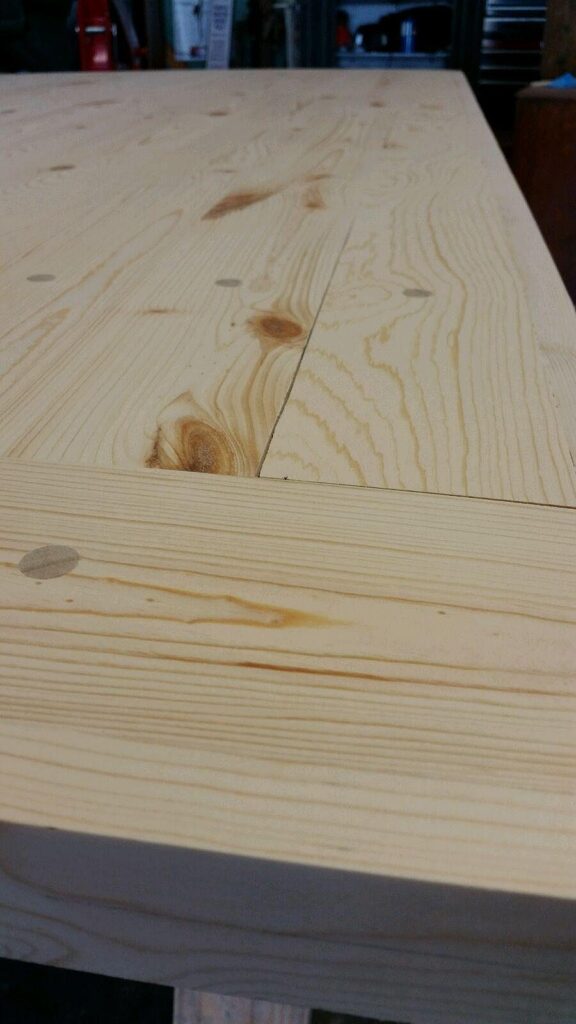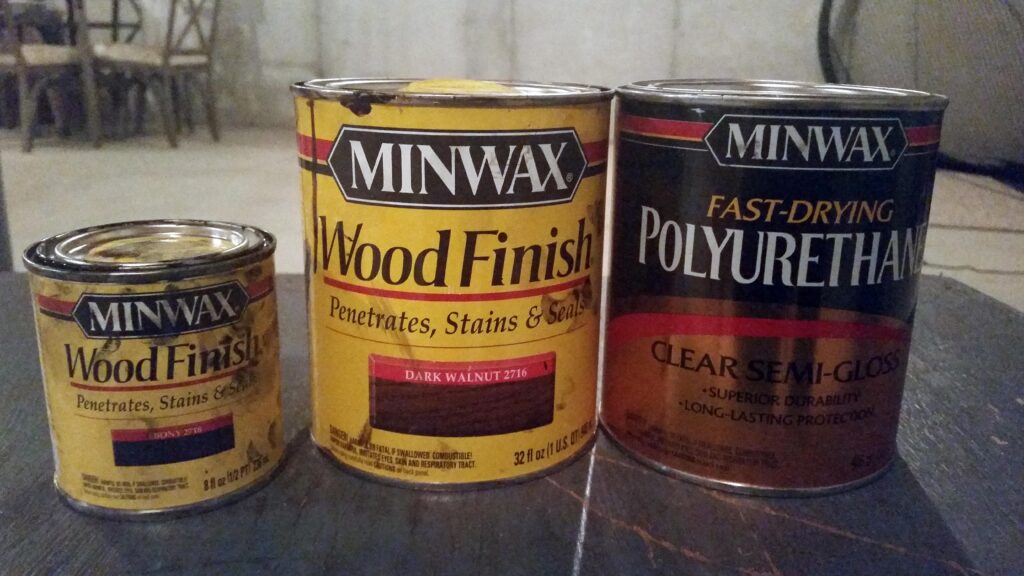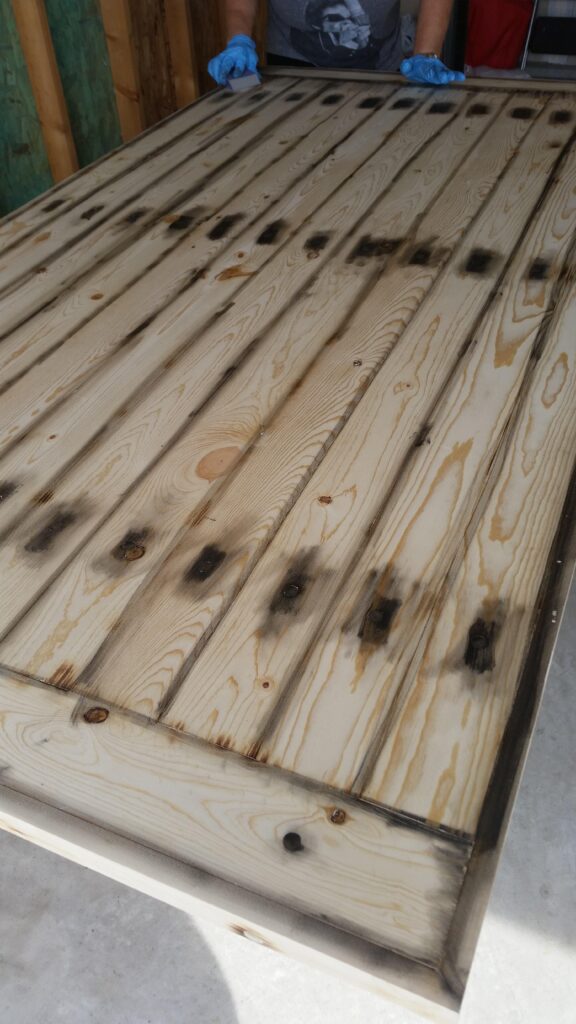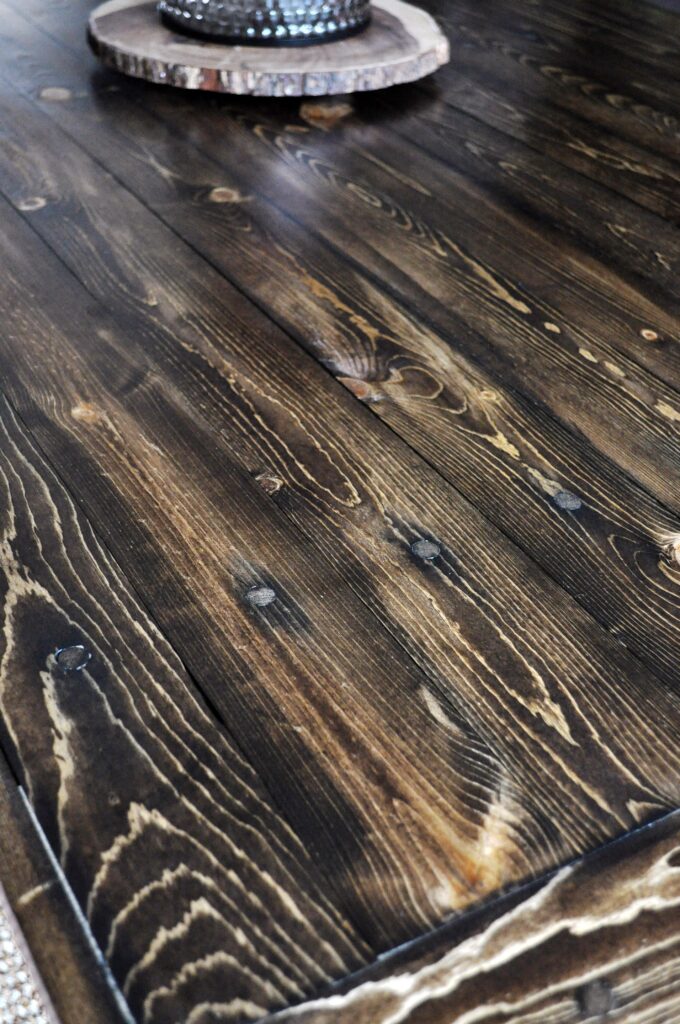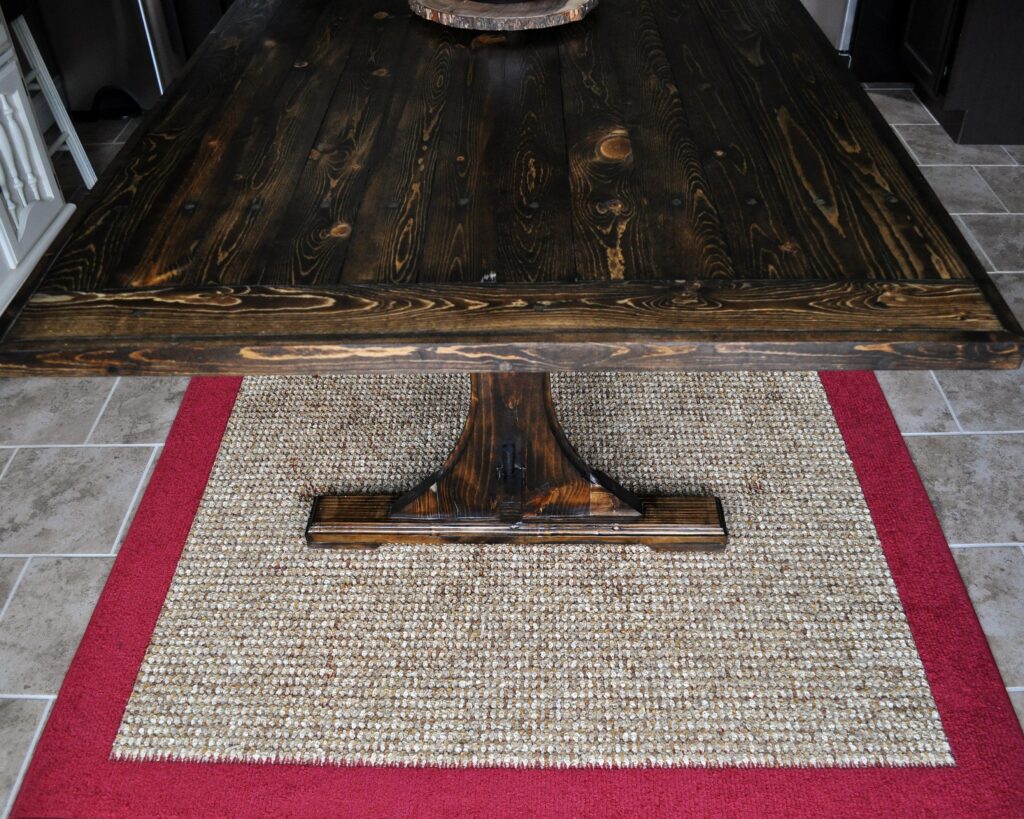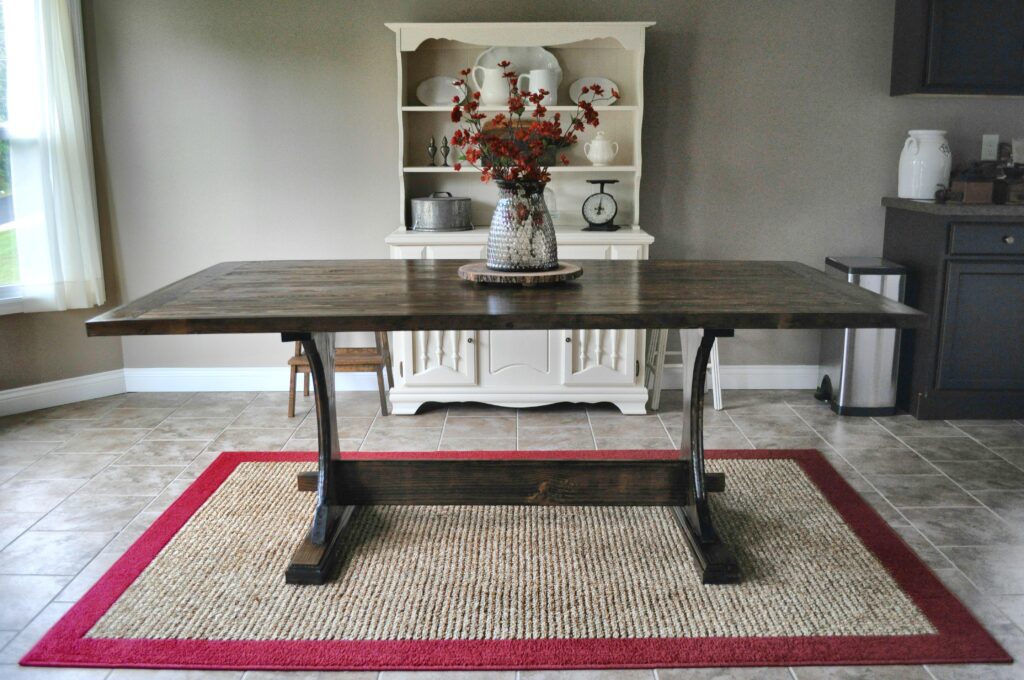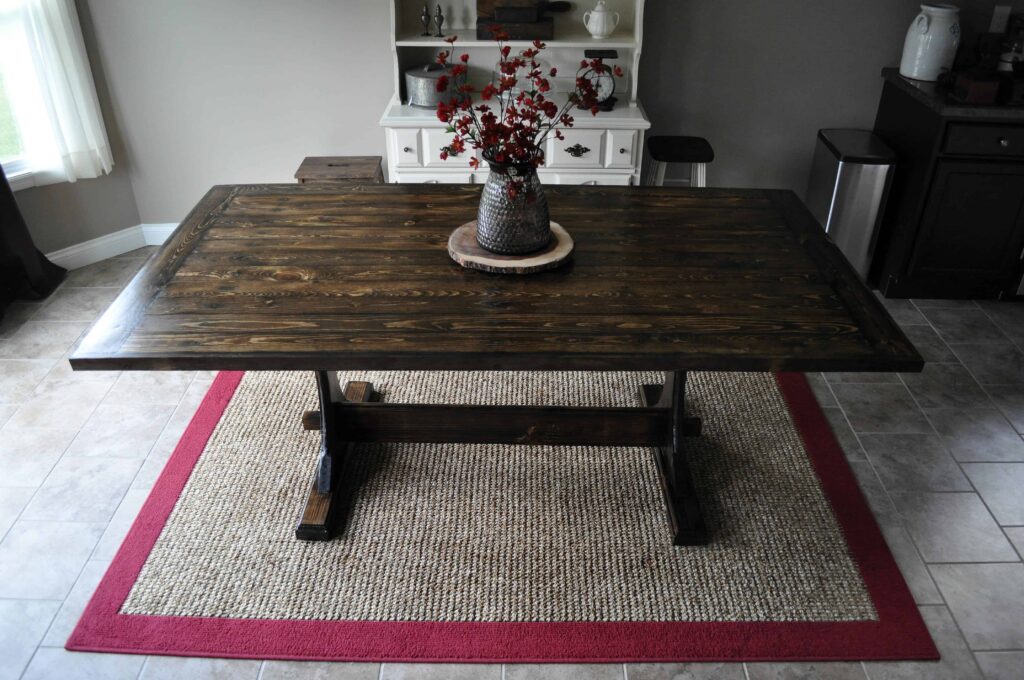 Originally, my dream for this table was to have the metal industrial chairs that I am obsessed with, that really make the country/industrial look I am going for. I've had my eyes on these from Target for quite some time, but unfortunately they ended up being a lot smaller than I needed them to be for the size of the table. I was pretty heartbroken, and yes I may have pouted a bit, but when I have an idea in my head and it doesn't happen it is such a bummer. However, I moved on to some other chairs I found at Overstock.com that I absolutely love as well, and they will fit the table better.
Also, I plan to get a new area rug for under the table and eventually a new chandelier for above it. I love the look of the natural jute rugs, and I think a bigger chandelier would make such a statement. I love these ones below.
I cannot wait to show you this room once it's finished!!! I am pretty excited about it!!!