Tips and Tricks for the Flea Market
This post may contain affiliate links. For more information please see our disclosure policy.
The very best tips and tricks for shopping any flea market! Make the most of buying vintage!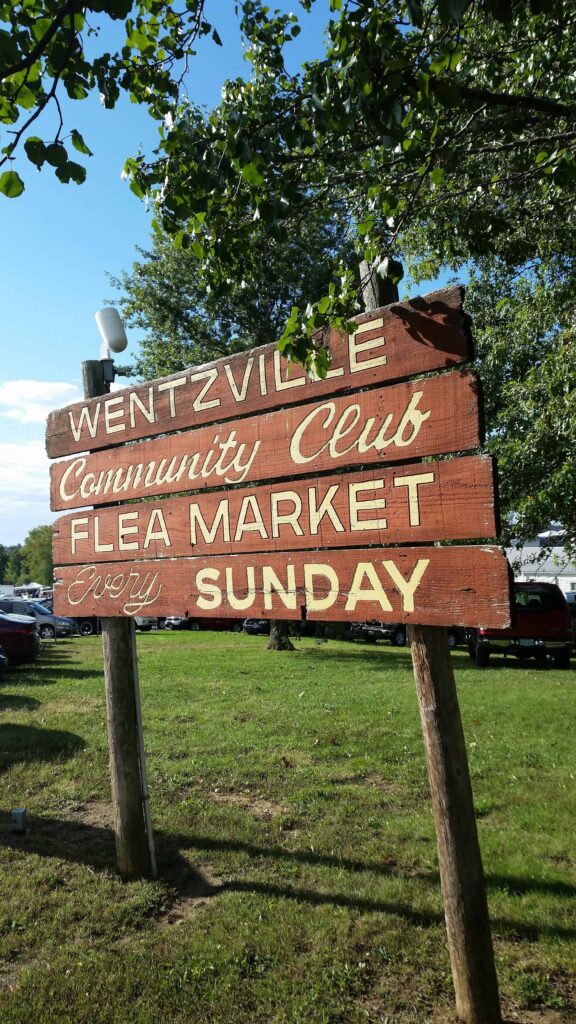 It's Sunday, and for me that means my favorite part of the week. Flea Market time!
I am so lucky to live in a town that does a weekly flea market all year round. It's a rain or shine event with over 400 vendors, and it has been a huge contributor to how I have established my design style.
The flea market is my go to when I can't find what I am looking for in any of my favorite stores, or when I am just in a decorating rut. So much of what you will see in my home are very unique, original finds that you just can't buy anywhere else.
I love giving old things a new purpose. The great thing about buying from individual vendors is that when you purchase something, you can get the back story of where it came from too, which I think makes the piece even better.
I can not tell people enough to think outside of the box and give places like this a try, you will seriously be blown away by the possibilities and great deals you will find.
I have been a regular at our towns flea market for quite some time now, and have learned a lot over the years on how to successfully navigate the flea market scene. Here are my tips for flea market shopping, and some great items I came across on my trip today.
Be Early or Be Late
The saying "the early bird gets the worm" may or may not always apply when flea market shopping. Our flea market opens at 6am and runs until around noon, or later depending on the weather.
I use to try and get there right when it opened because I was afraid I would miss out on some good finds. This can definitely happen, but if you are an early shopper be prepared to pay the full asking price on most things.
If you are a bargain shopper like I am, I found that getting there closer to the time vendors are packing up is prime time for bargaining. Every vendors goal is to pack up the least amount of items they can, so if they can unload something last minute for a lower price, they will.
Don't Be Afraid to Bargain
This is something I still struggle with. I tend to feel bad asking vendors to come down on their price, but almost always, they will.
If you find something you absolutely love, offer them a price you are comfortable paying, the worst that can happen is they will say no. No big deal.
Another thing you can try is making bundle offers. If you find a few things from the same vendor, ask them if they will knock a few dollars off the total. You would be surprised how flexible they are.
There have even been times the vendor offered a lower price just to unload it, without me even asking. Again, they want to sell as much as you want to buy, so compromise. That is the beauty of the flea market!
Bring Cash in Smaller Bills
I always make sure I stop by my banks ATM before I head to the flea market. Most vendors are cash only, and the ATM on the grounds will charge you service fees if it isn't your bank.
I also try to break big bills before I go so when I want to offer a lower amount on an item, I can show them the exact cash in hand. This tends to make the deal a lot easier and quicker for all involved in such a fast paced setting.
Be a Frequent Shopper
I started going to our flea market about 7 years ago, and I make it out almost every Sunday that I can.
Since I am a regular, I am very familiar with most of the returning vendors there. I know who is negotiable and who isn't. This helps so much when I am looking for a particular item because I know who sells what.
If I am in a hurry I can run through the grounds pretty quickly too. You should also be frequent because their inventory changes weekly.
Some weeks are a complete hit or miss, so if you go frequently you will find what you are looking for.
Keep an Open Mind
I have a very particular style, as most people do. When some people hear flea market all that comes to mind are used or old items. To me, old things bring character to your design style.
You would be surprised what you can find and use in your home. Today I found an old metal light fixture that I mentioned would make a great candle holder, and the vendor was amazed she didn't think of that idea herself.
Think outside the box and have fun with it. Play with your style and make it your own.
Today was definitely a great day full of awesome finds, and fall is prime time flea market weather. So put on your jackets, grab a hot coffee and check out your local flea market.
If you do not know where one is located, you can go to Flea Market Finds, click on your state, and find locations near you. Or check out Shopify's Flea Market Directory and map out your next flea market or farmers market adventure near or far!
I ended up buying a bunch of old books, an old iron industrial stool, a mini scale, and three old file cabinet drawers, and my grand total was just $20.00!!!! Such a deal.
---
SaveSave
SaveSave