Found Favorites
This post may contain affiliate links. For more information please see our disclosure policy.
Antique malls, flea markets, thrift shops, auctions, estate sales, vintage road shows. These are all my go-to's when it comes to decor shopping for our home. Department stores are great for some of your staple purchases, but the places that collect and sell the old stuff is where you'll find me! Nothing excites me more than digging through piles of dust covered junk, or hunting down vintage pieces to add extra character and charm to each and every room. I preach that it's all in the details, because to me it is. I am picky in everything I do when it comes to decorating because I believe your home is a direct reflection of yourself, and I want mine to show what I think is most important. History, comfort, character, purpose, sentiment, beauty in imperfection. These all play a part in how I pick which pieces come home with me, and which pieces I leave for someone else.
I go antiquing a lot, so I thought it would be fun if every now and then I share with you my favorite vintage finds. I move them around quite often in our house, and switch them out for others that are stored in our basement when the seasons change. It all depends on the mood I am feeling for a space. This doesn't even scratch the surface of my stash, but here are some of my current favorites that made the cut for right now!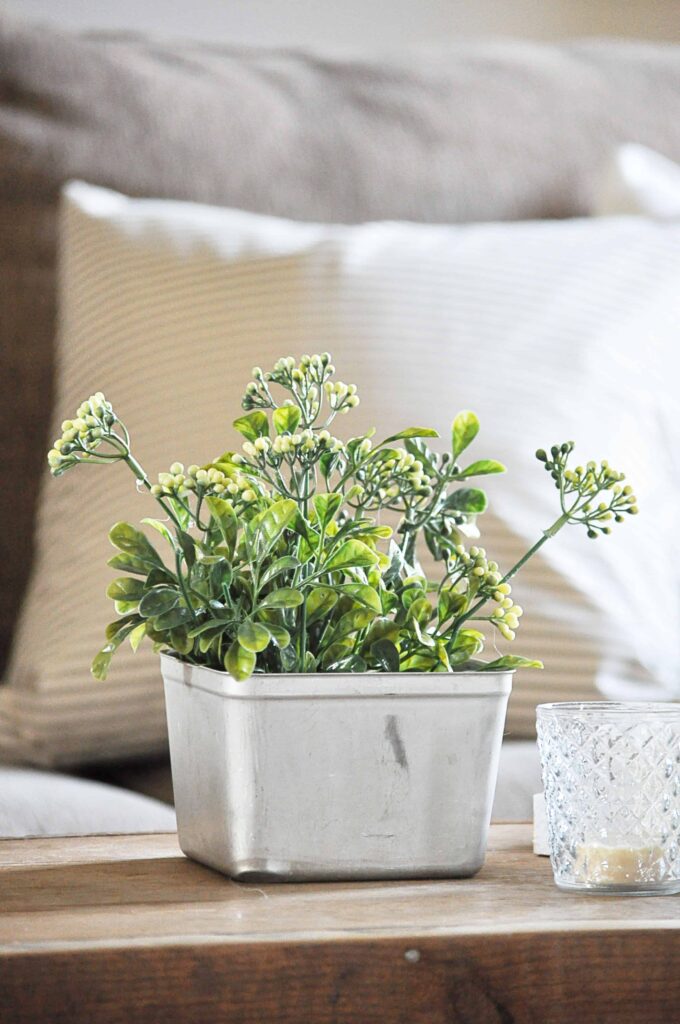 Metal Ice Boxes – Perfect for displaying spring plants in.
Glass Bottles and Jars – You don't have to fill them up to show them off.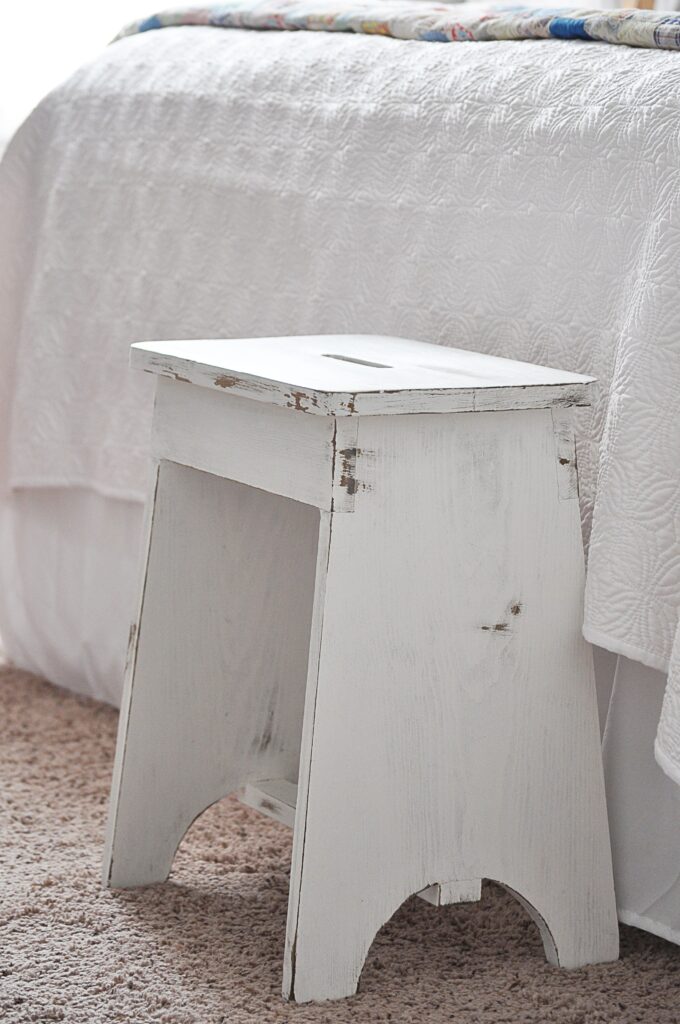 Wooden Foot Stools – I will never pass one up. Set them everywhere.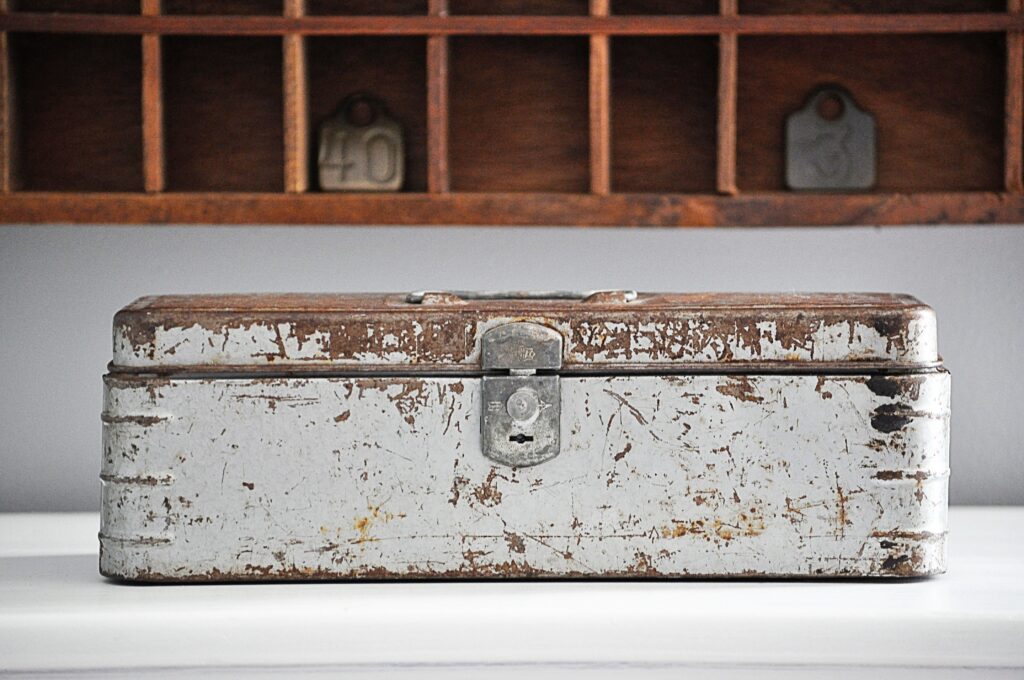 Vintage Tool Boxes – Great for attractive storage.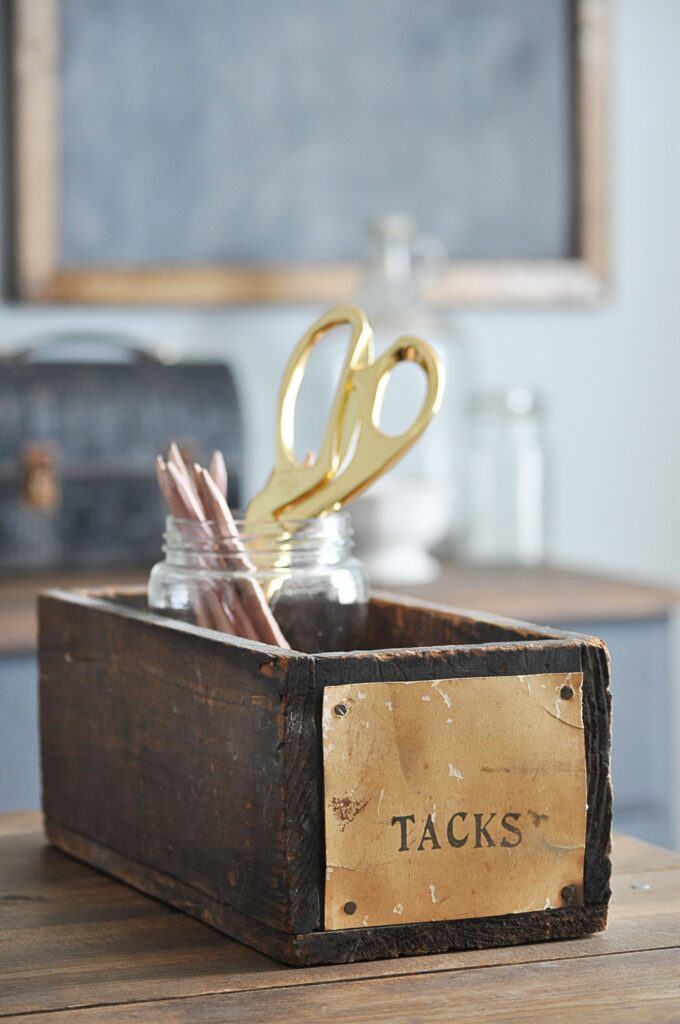 Wooden Boxes – So cute and functional.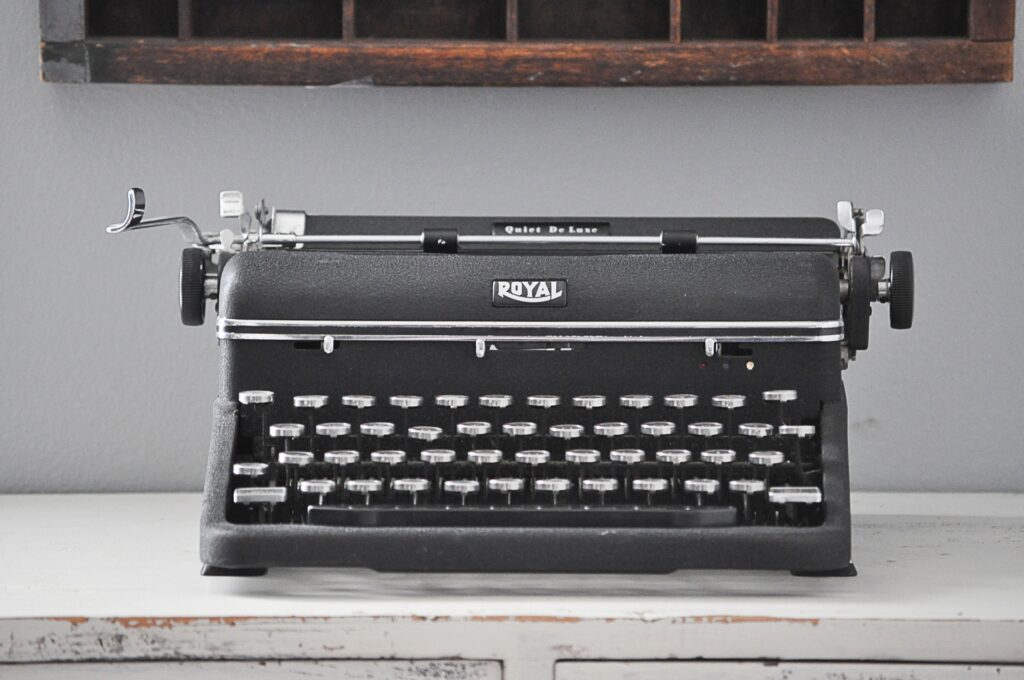 Old Typewriter – Imagine the documented history that was typed out on this thing.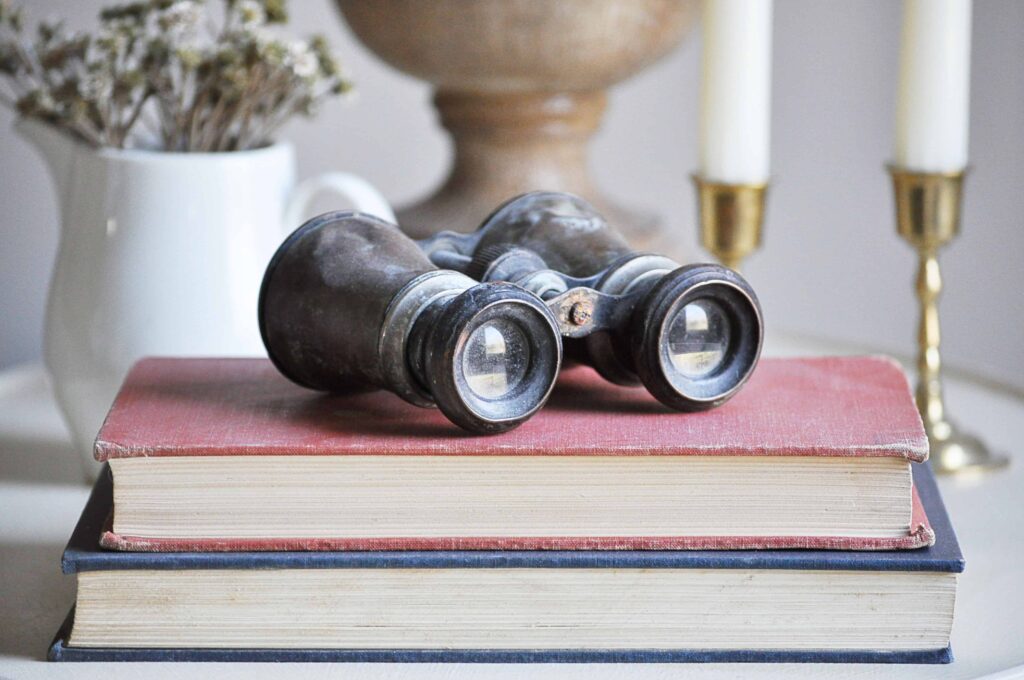 Vintage Books & Binoculars – Makes for a beautiful vignette.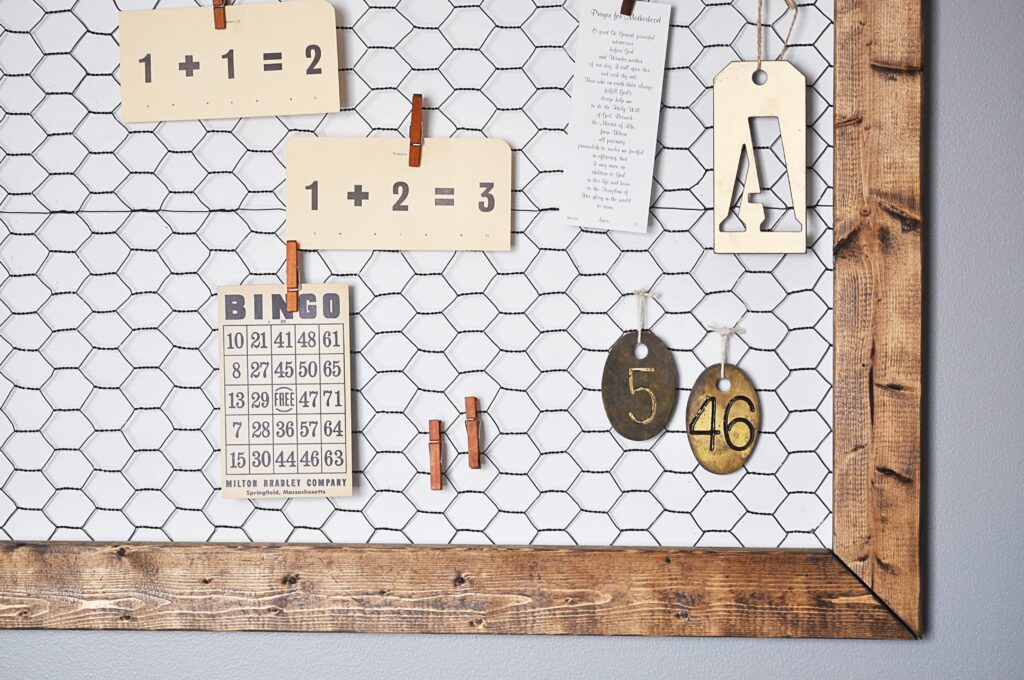 Letters & Numbers – Flash cards, cow tags, metal stencils, bingo…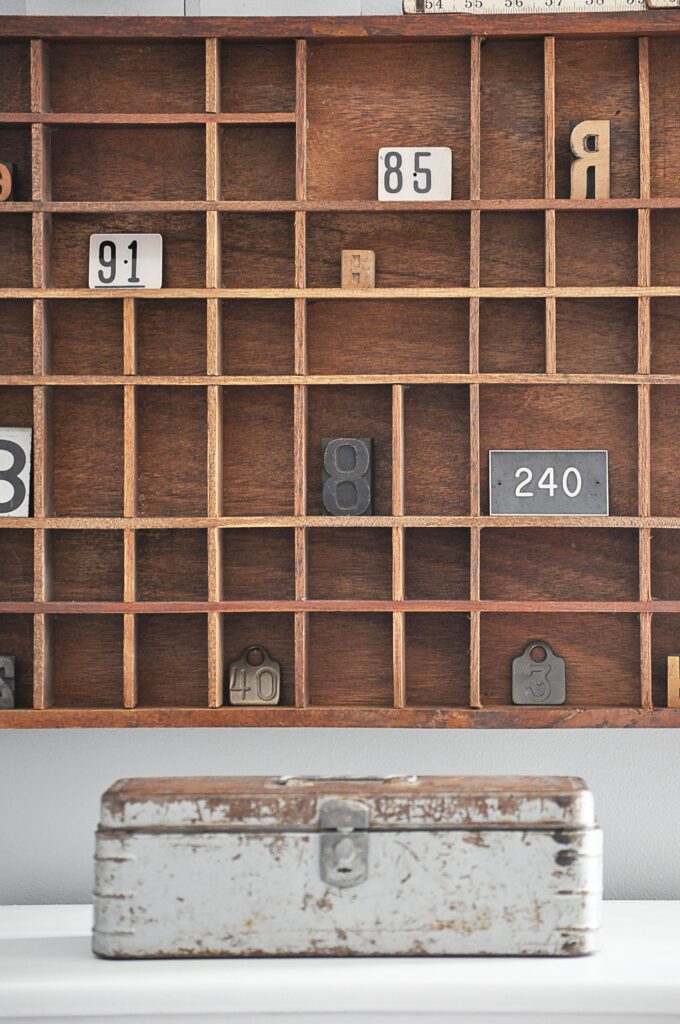 More Letters & Numbers – Metal tags, room numbers, letterpress blocks…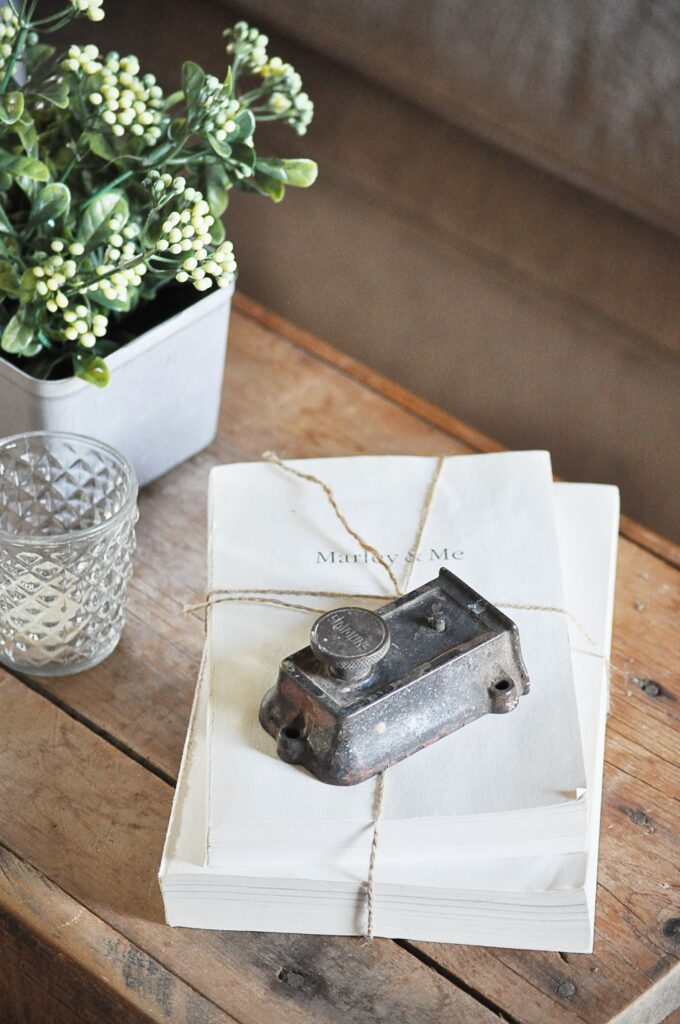 Old Door Lock – Set it on a stack of books or use it as a paper weight.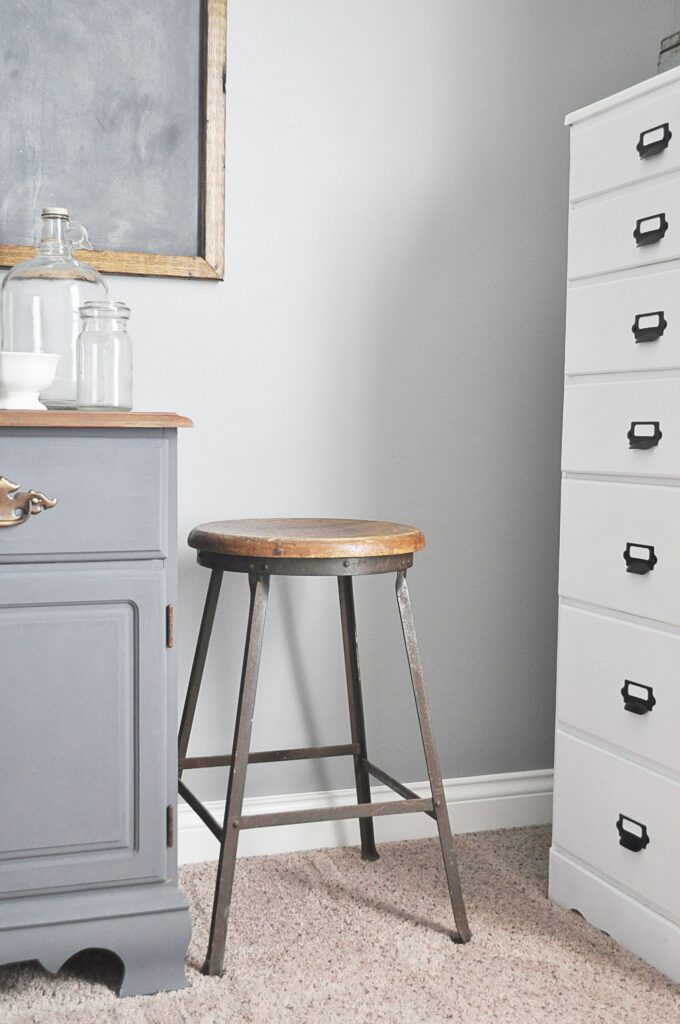 Industrial Stool – I mean, come on…swoon-worthy right?
Vintage Emerson Fan – One of my all time favorite finds.
Now I need want to go antiquing…