The Best Farmhouse Style Fabrics for Decorating
This post may contain affiliate links. For more information please see our disclosure policy.
The best farmhouse style fabrics to use when decorating! Buffalo check, ticking, plaid, grain sack, and more add that farmhouse charm you are looking for!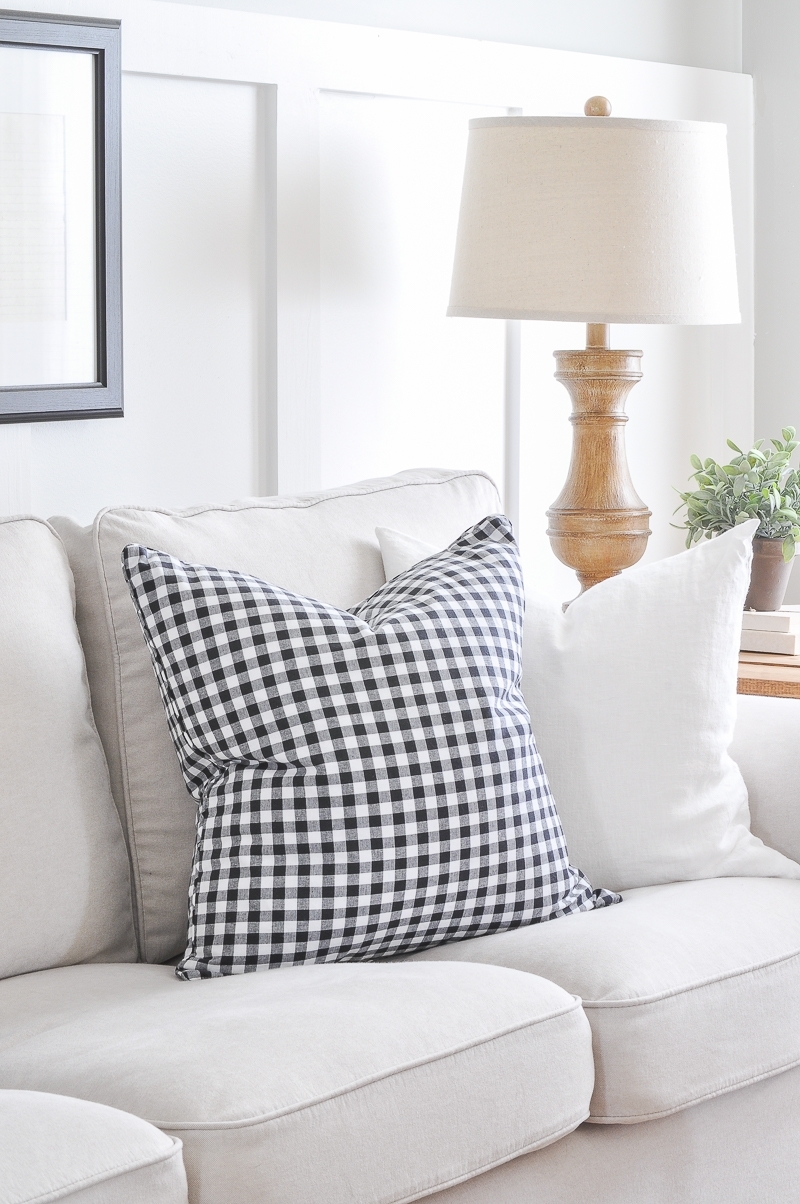 Let's talk about one huge thing I am super picky about when it comes to decorating. The pattern and color of a fabric. So I'm sharing the best farmhouse style fabrics for decorating!
When I say fabric, I mean the fabric on a throw pillow, blanket, curtain, napkin, etc. I am pretty limited with what I will buy. And more times than not I have a hard time finding what I like when I'm out shopping.
So when I do come across a good find, I always grab it!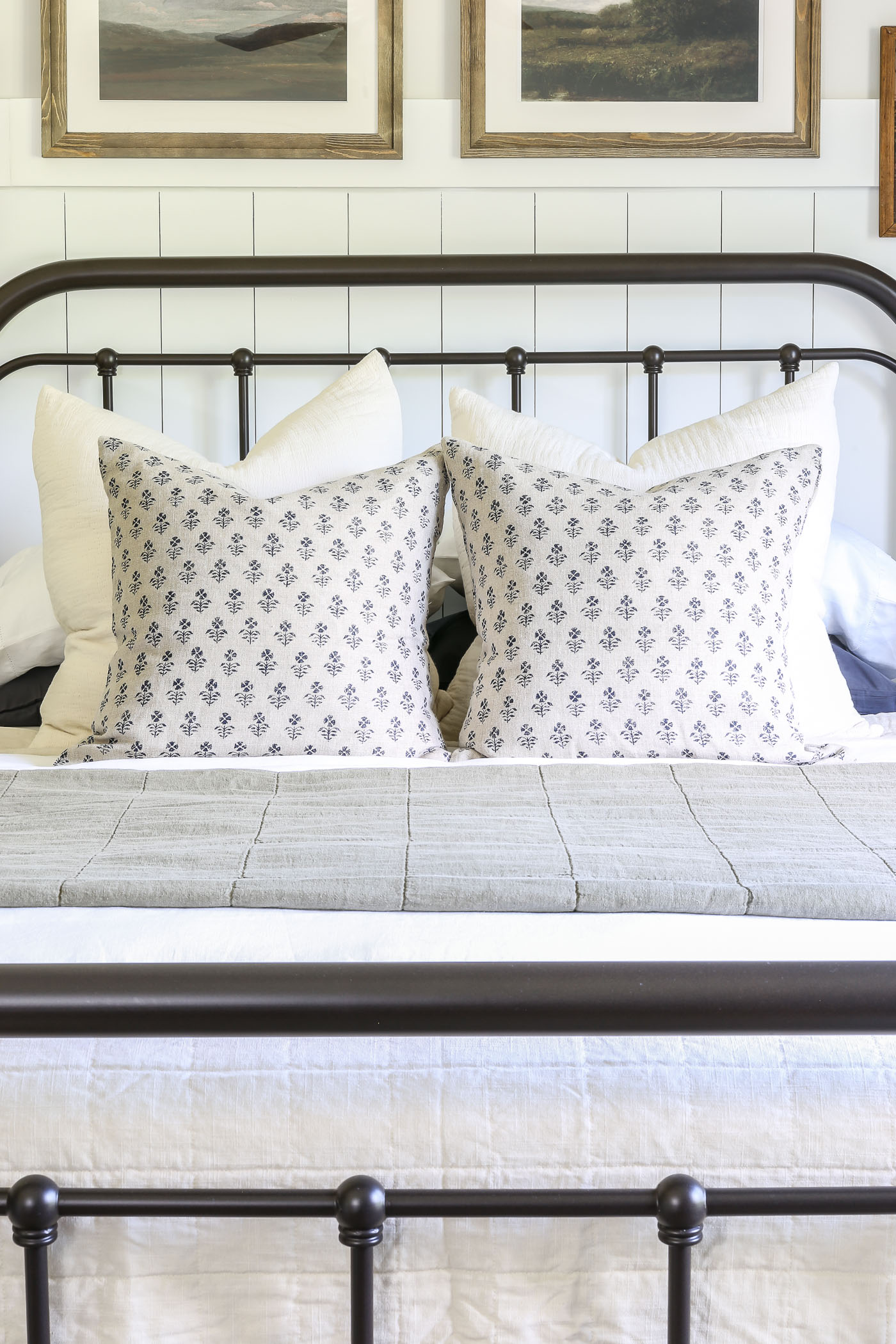 One of my biggest rules of thumb when it comes to decorating, is that you should always choose neutrals for big items such as your furniture and wall colors. Then bring in color and pattern with smaller items like rugs, pillows, throws, things like that.
I do this because obviously smaller items are easily interchangeable, and cheaper to switch out.
I love a good farmhouse style fabric, so I thought I would share all the ones I keep an eye out for that work well with farmhouse decor. Really, I think they work well with any style of decor.
Fabrics can change the entire vibe or focal point of a room, so it's always great to have options handy that you can change out with the seasons and holidays.
Buffalo Check and Gingham
My absolute favorite pattern to decorate with is buffalo check and gingham. It screams farmhouse to me, and I use it everywhere! Table runners, pillows, napkins, blankets, I have it all! I'd be embarrassed to show you how many gingham patterns are in my closet too!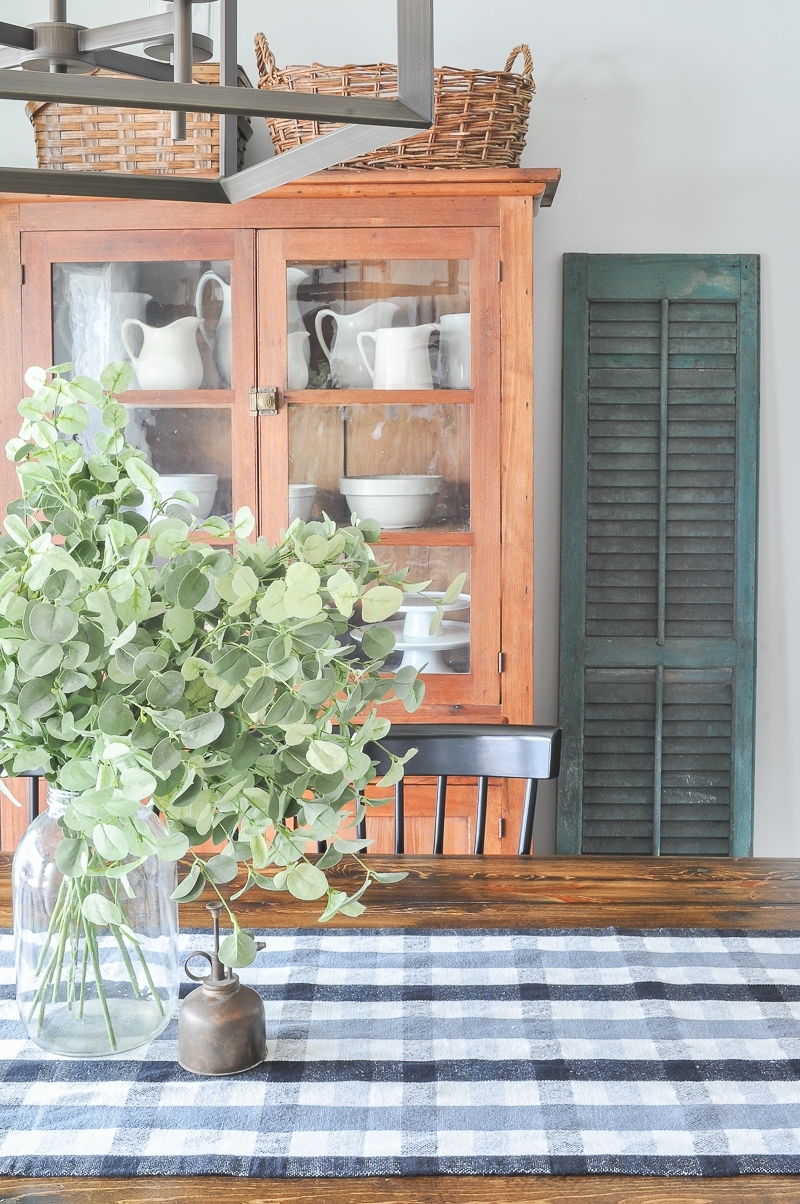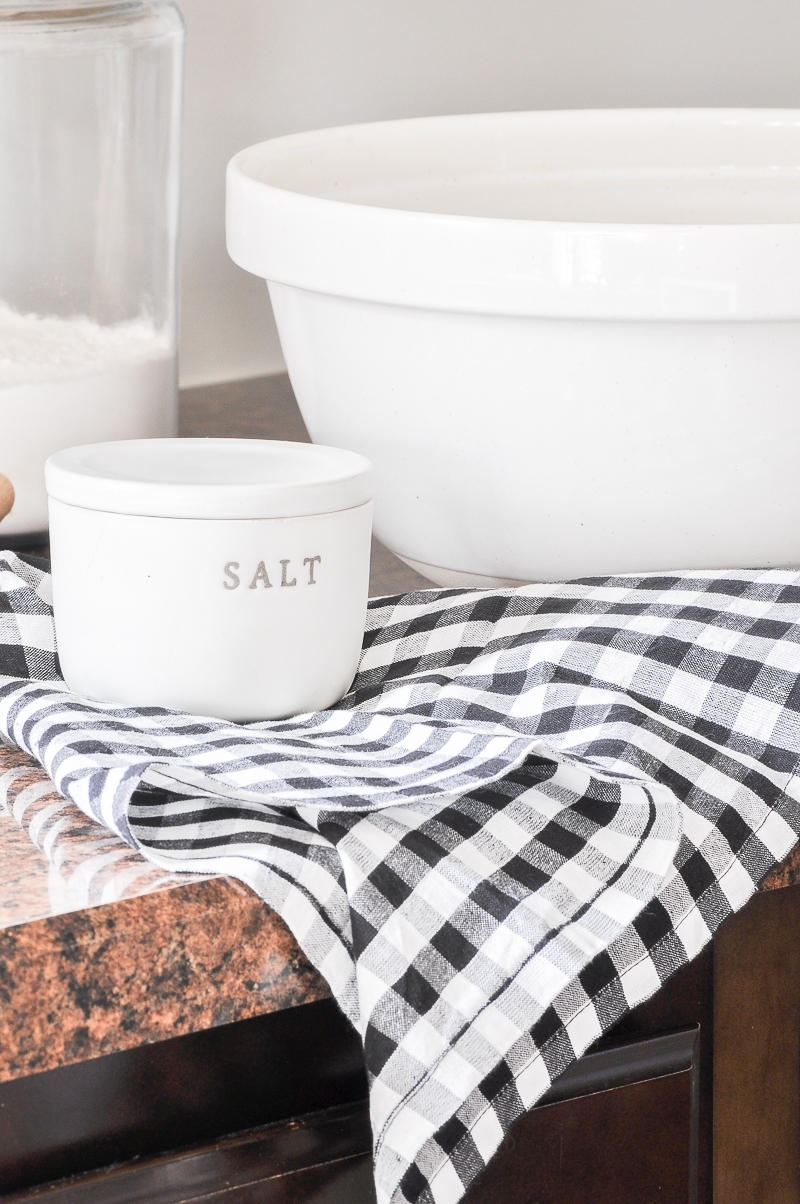 Ticking and Stripes
Ticking and stripes are also great patterns to mix into your farmhouse decor. They are timeless and classic, and go with anything.
I love them so much I even doubled them up in one of my bedrooms, with a quilt and lumbar pillow. It just works in this space.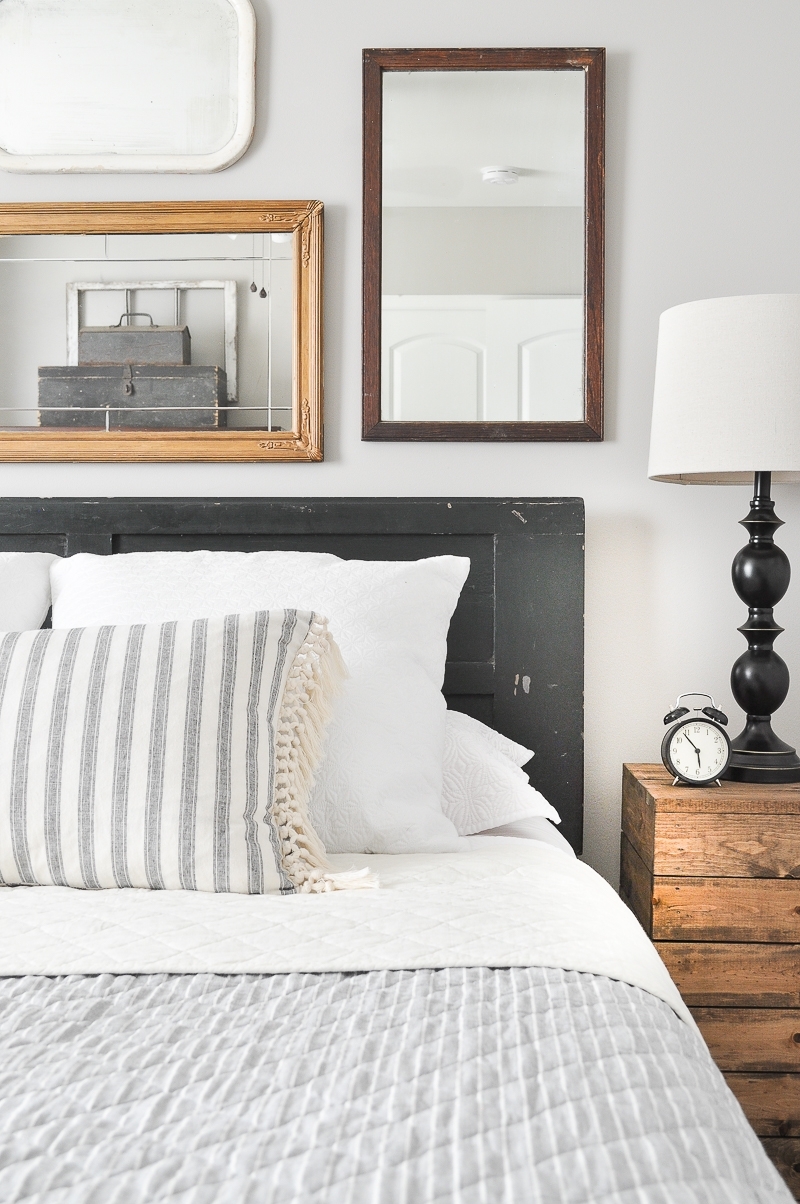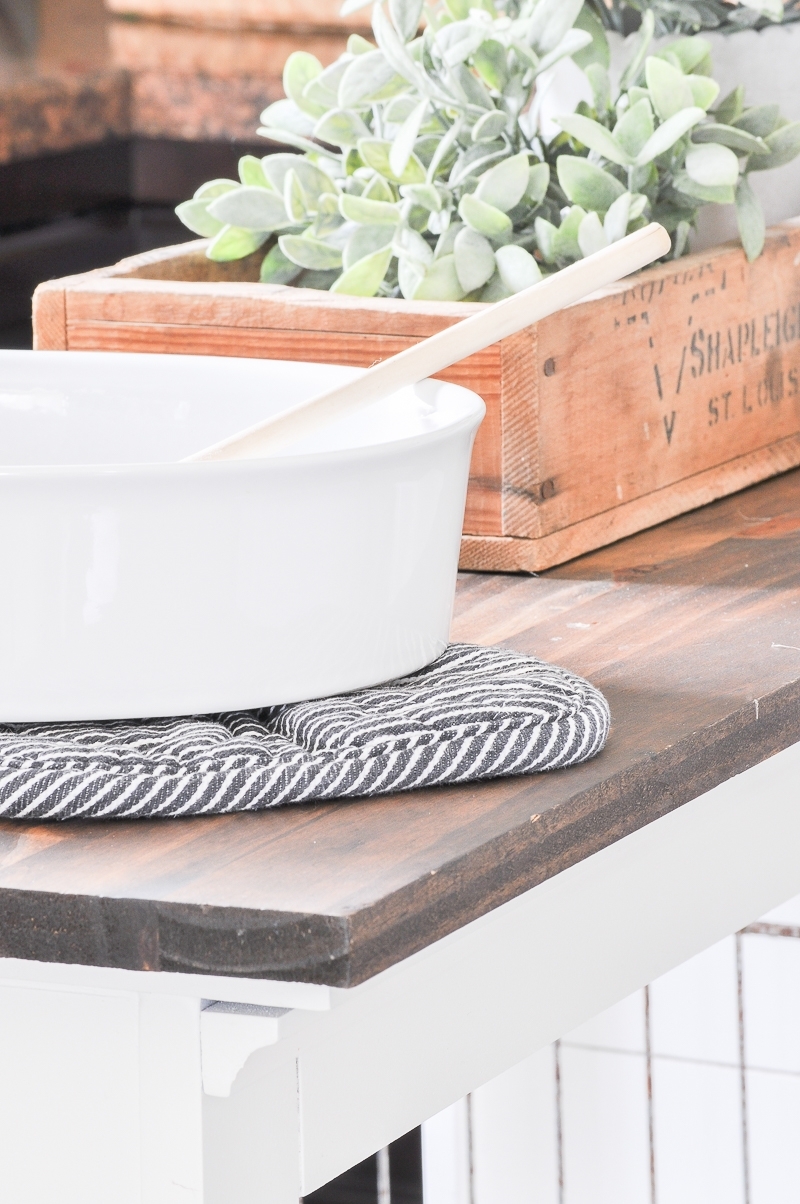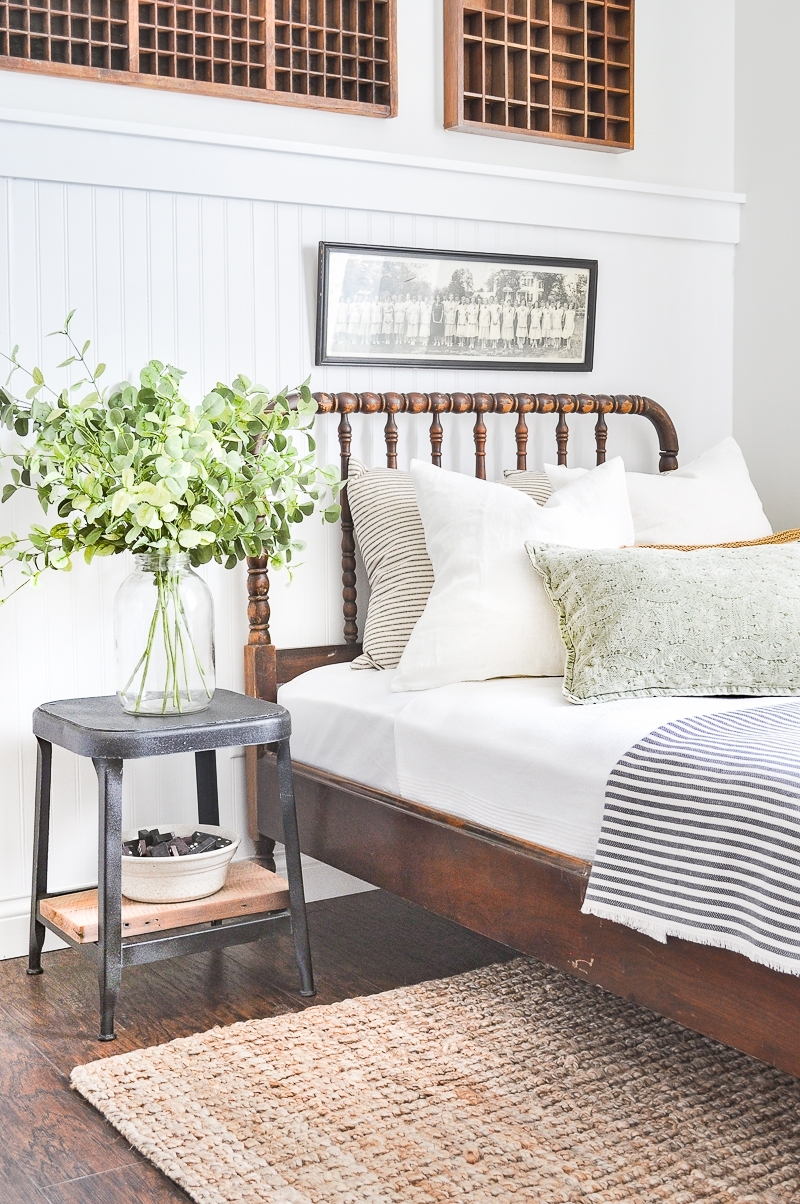 Plaid
Because who doesn't love a good plaid pattern? I love mixing this pattern into the fall season, but it works well all year long in my opinion.
Plaid stands well on it's own, so I wouldn't mix this one with nothing other than solid neutrals.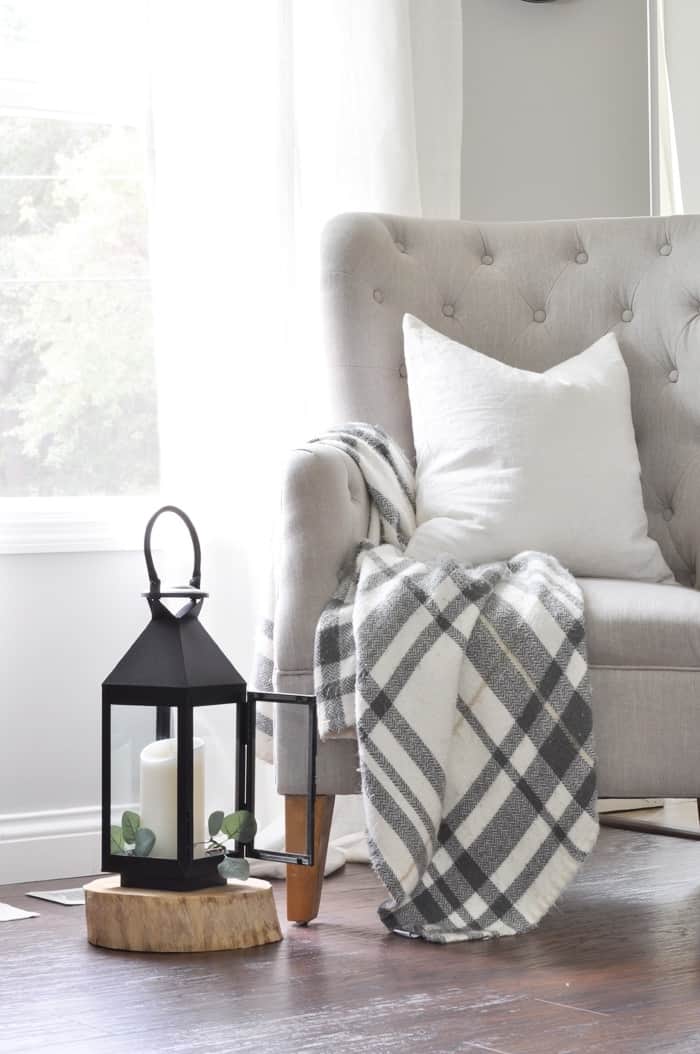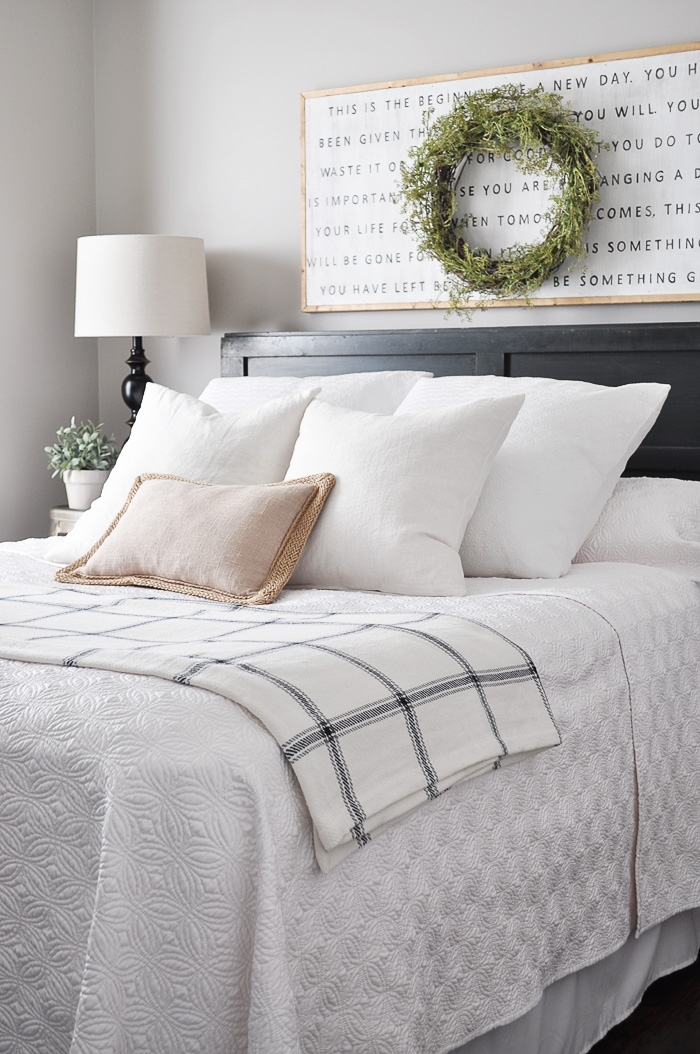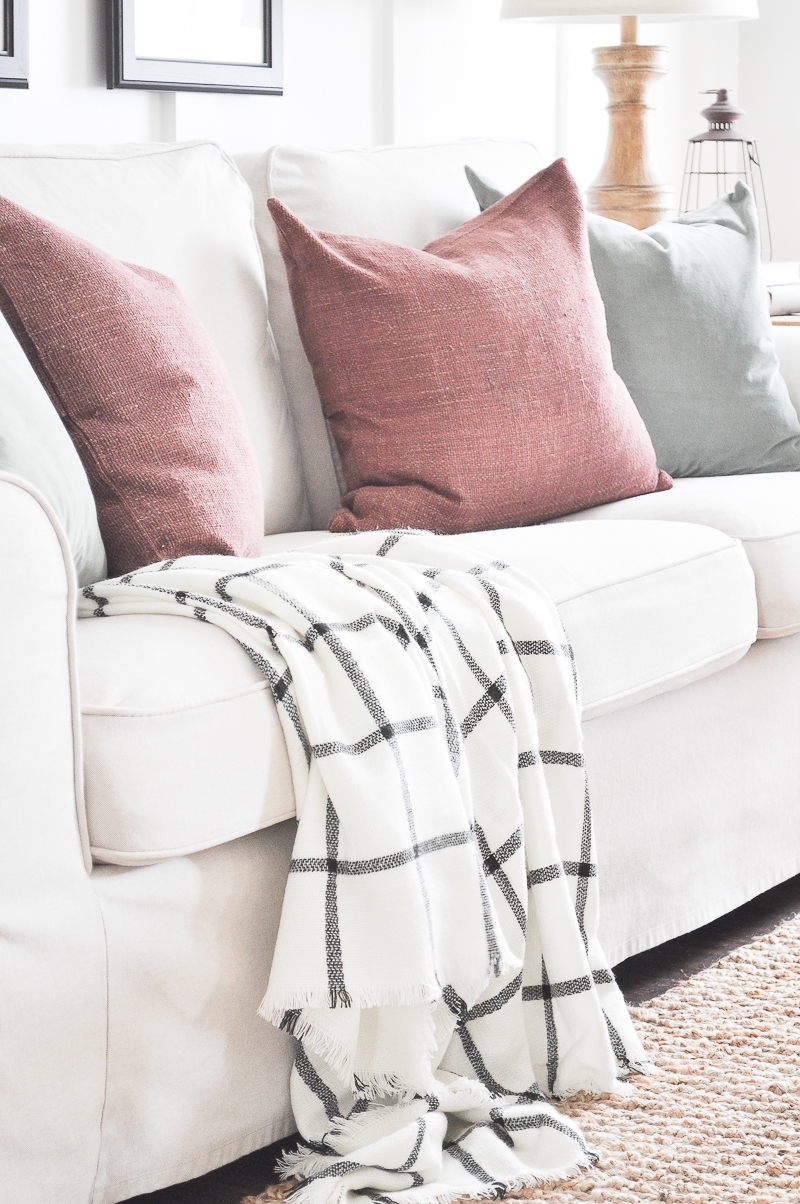 Grain Sack
A staple in farmhouse decorating is grain sack.
You used to not be able to find this pattern around much, other than buying it vintage from an antique store or flea market. But with the popularity of farmhouse decor style, I see it in stores more often now.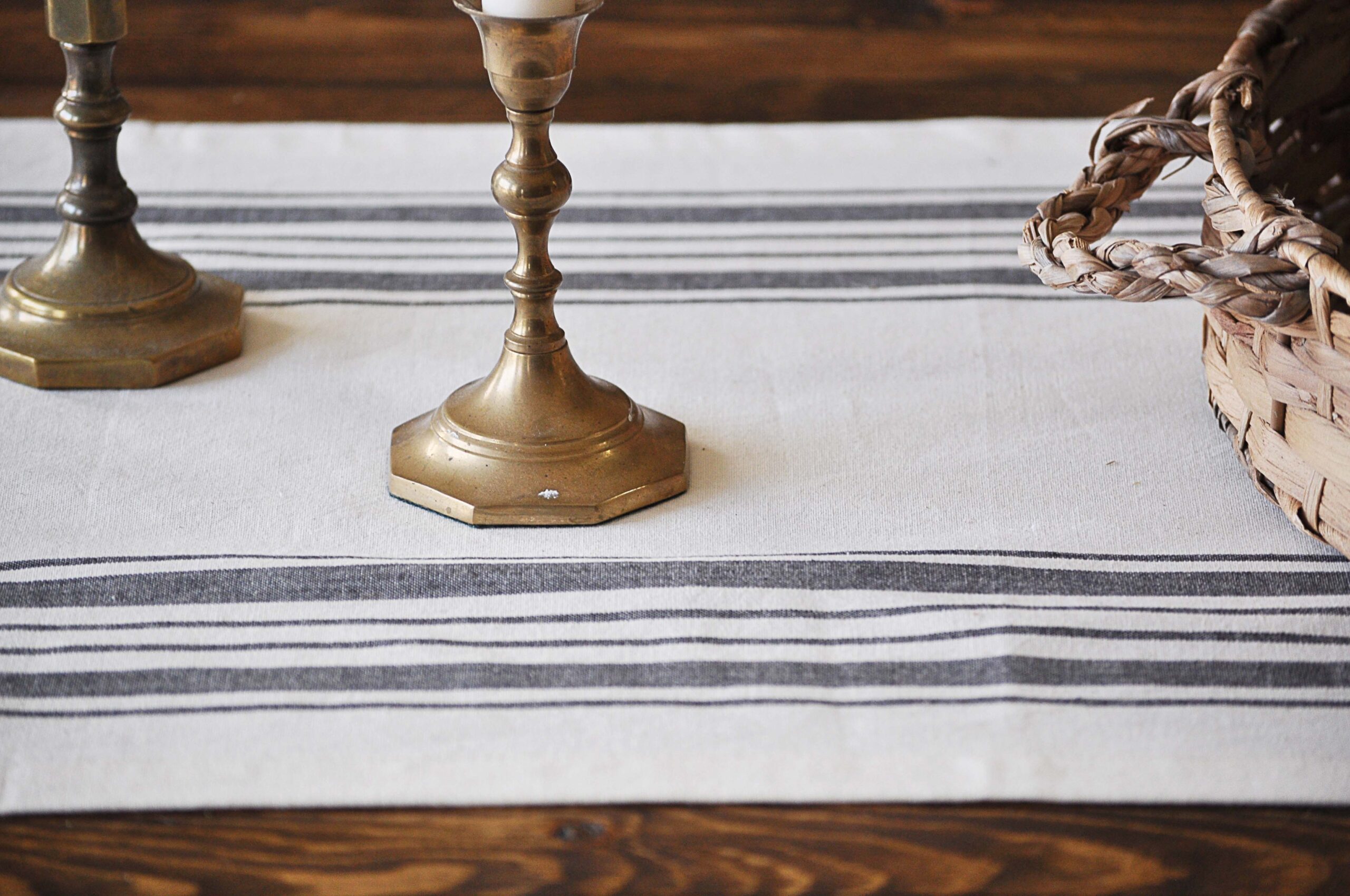 Whites
You can never ever ever ever go wrong with white linens. EVER! I sometimes even use it as a pop of color, which seems backwards, but whites make everything pop.
And the best part, you can bleach whites, so don't let your worry of keeping them clean stop you from buying them.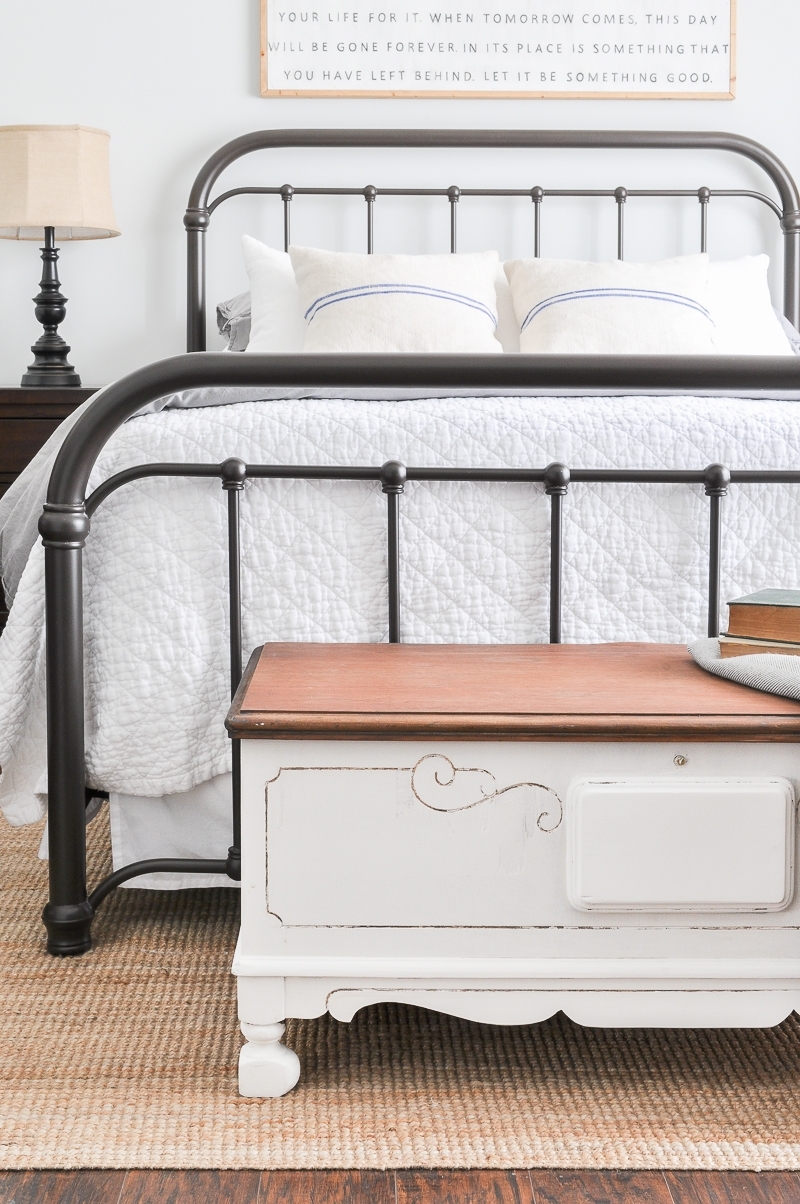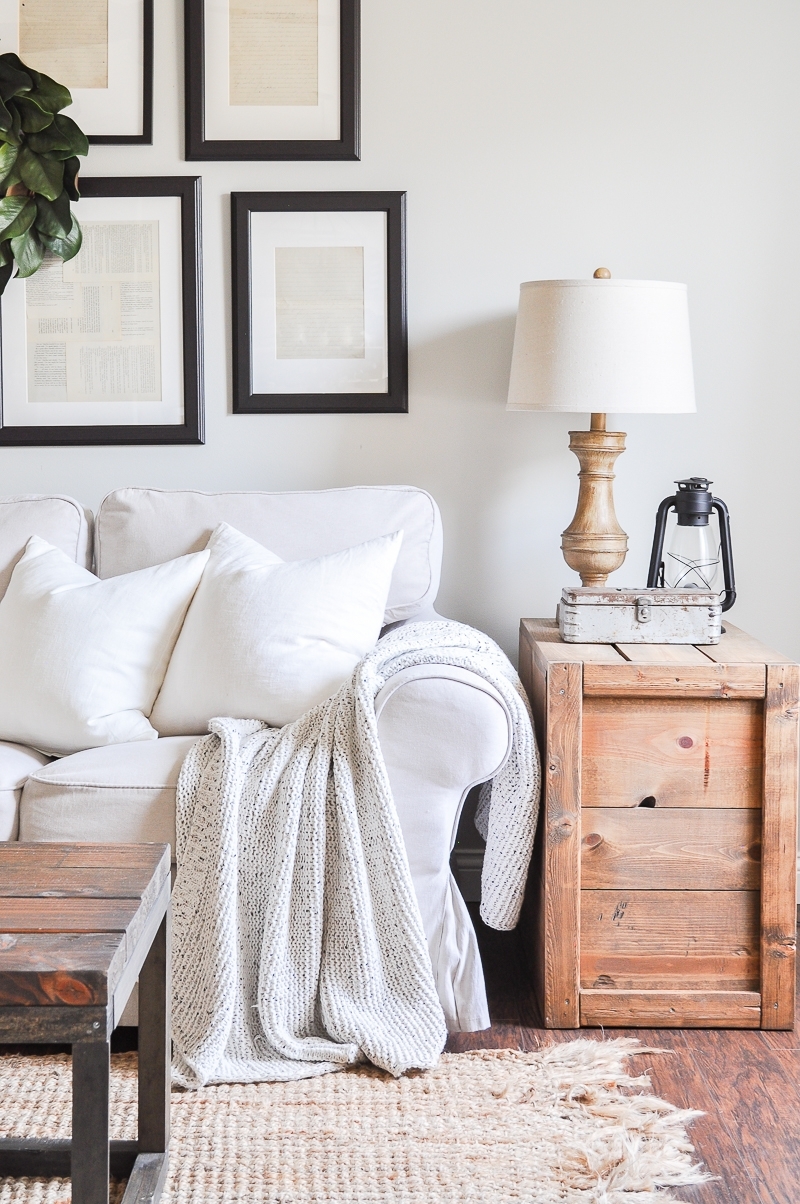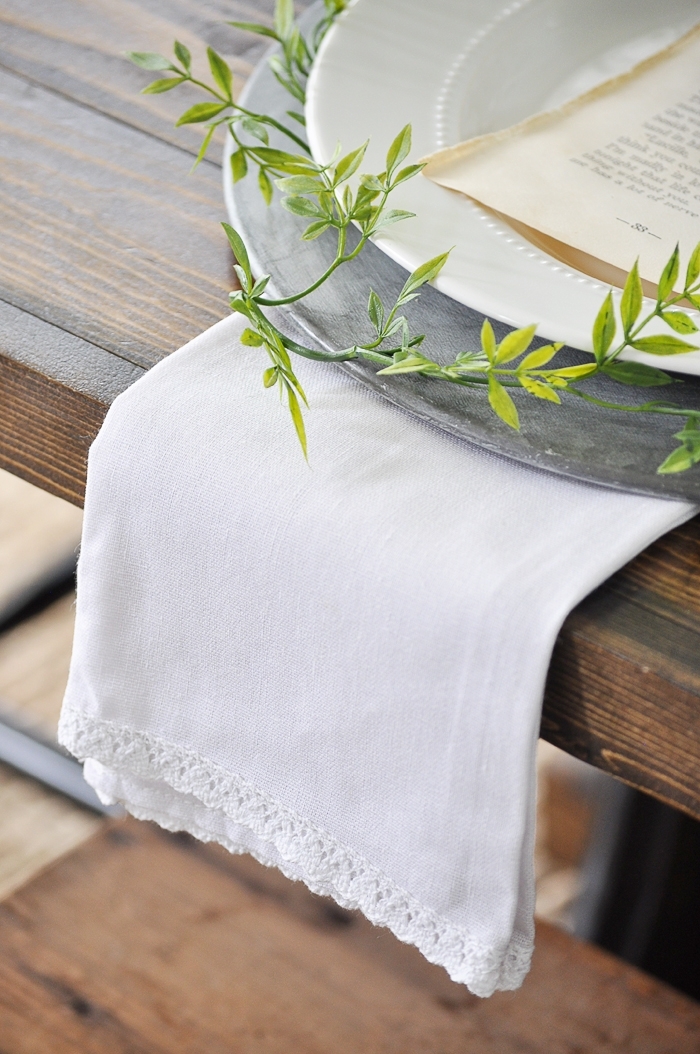 So there you have it, my list of farmhouse style fabrics that are on rotation in my decor. And you don't have to go crazy and buy a bunch of them.
Just keep your favorites and switch them out with the seasons, or when you just need a change or refresh!
More Decorating Tips and Tricks
Pin This Post for Later