Mini Spring Moss Wreath
This post may contain affiliate links. For more information please see our disclosure policy.
Create a mini spring moss wreath in just three quick And easy steps. Simple for any level DIYer, and Adds so much texture and spring look to any room.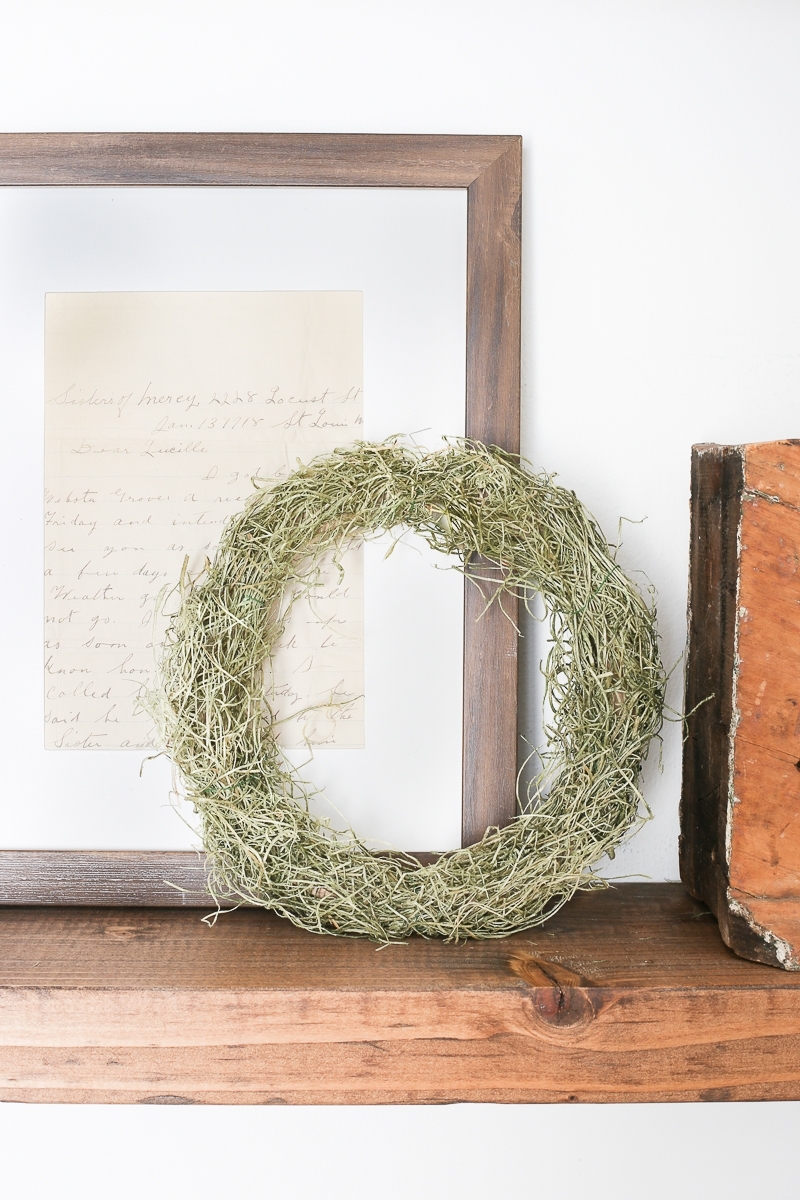 Spring has sprung! Well, it has on the blog at least, maybe not so much outside yet. I officially can't do winter anymore. I'm beyond over the cold weather and gray skies!
That being said, I've been slowly transitioning over my home decor from winter to spring. Bring on the greenery, the terra cotta pots, and fresh vibes. I am so ready for it!
So here we are, moving right along to the next season. And I have an easy DIY mini spring moss wreath to share that anyone can take part in.
This girl loves greenery, so anywhere I can display it, I will. These two shelves in our office needed a little sprucing up, so I decided to make this mini wreath to add in. It literally took me five minutes. Sweet, simple, and springy!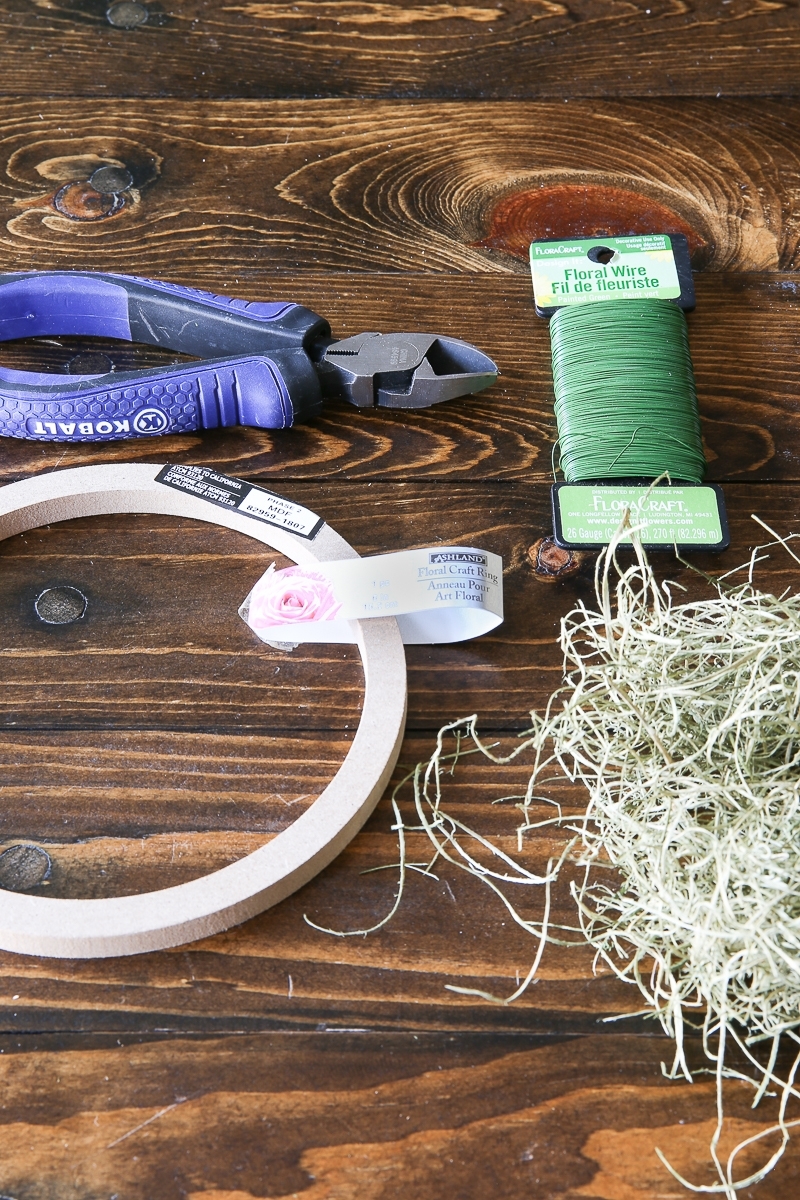 Supplies Needed for Mini Spring Moss Wreath
Affiliate links are provided below for your convenience. For more information, see my full disclosure here.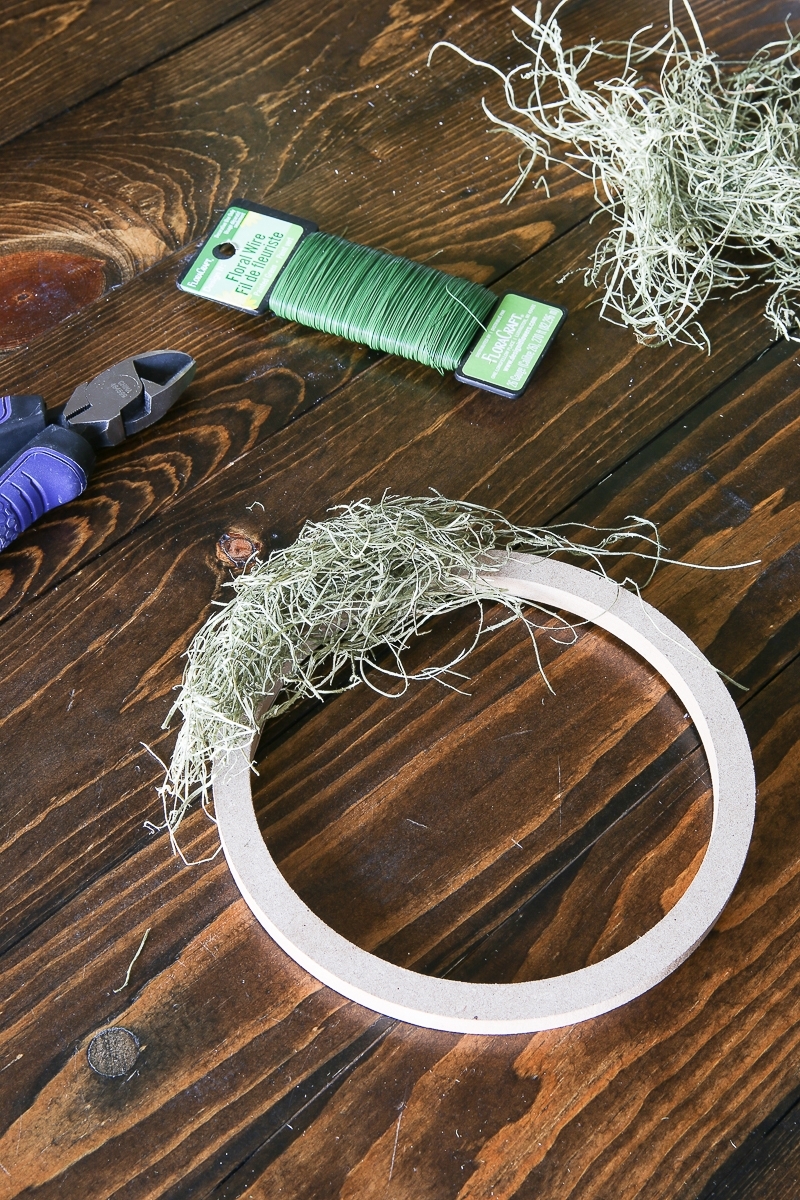 Instructions for Mini Spring Moss Wreath
All I did was take clumps of the moss and kind of wrapped it around small sections at a time of the floral ring.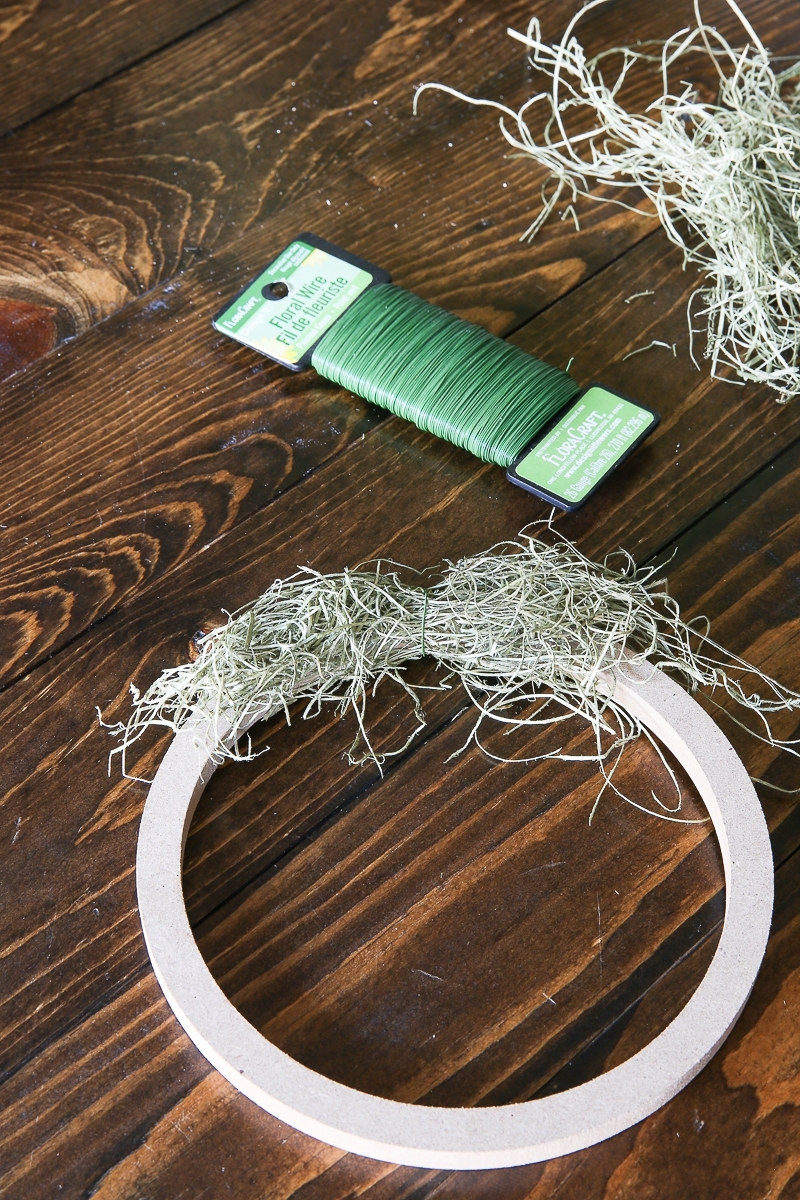 2. Then I just cut about an inch of the floral wire and wrapped it around the moss to secure it to the ring. The moss I used was kind of wirey so it was easy to form around the ring. I did about five sections, then fluffed it a little for better shape.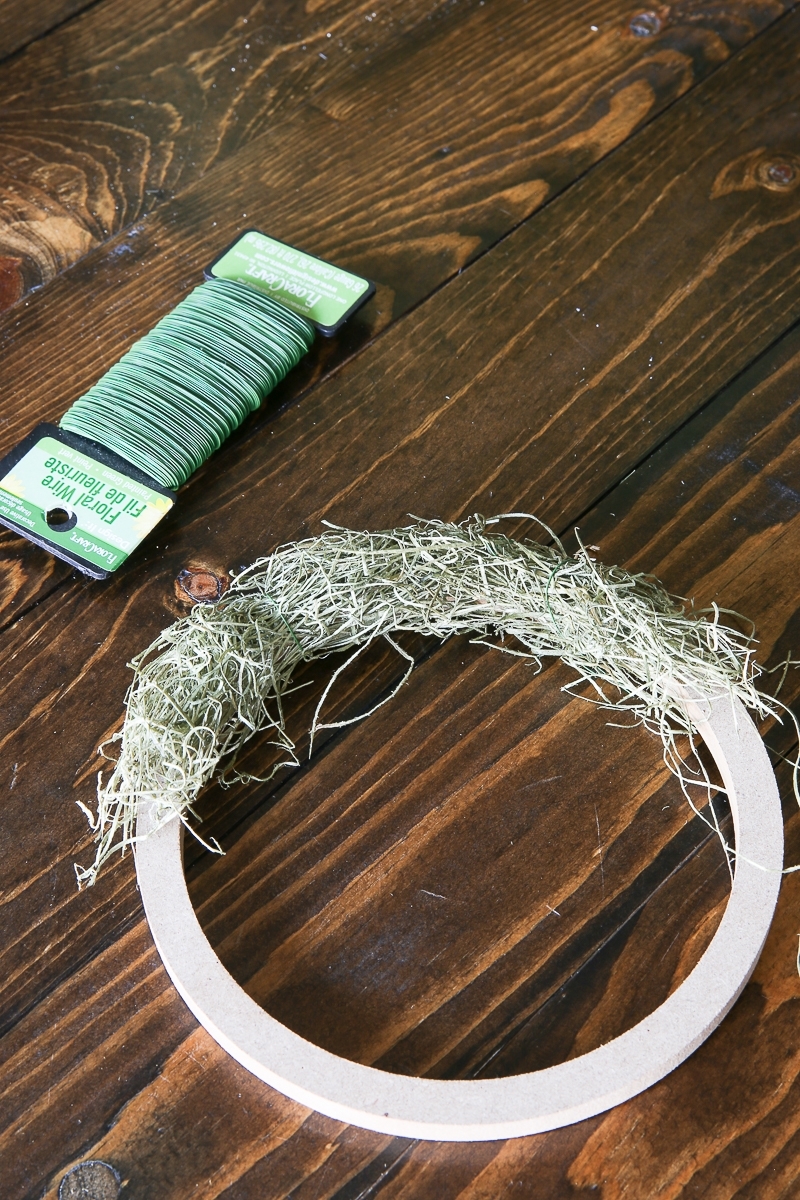 3. Repeat steps 1 and 2 until the entire wreath is covered with moss.
And that's that. Maybe it didn't even take five minutes. It was so easy! I had other bags of different moss that I could have used as well, I just would have applied it to the ring with hot glue instead. The possibilities with this floral ring are really endless. Get creative!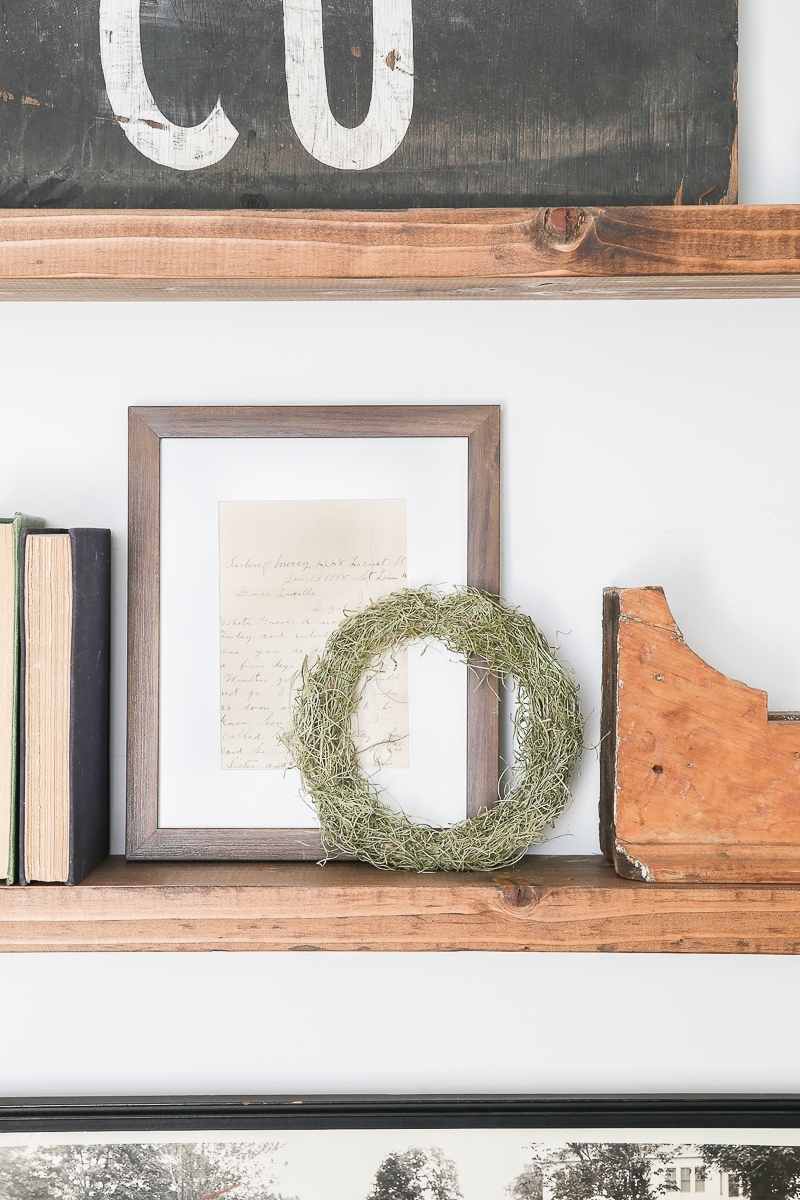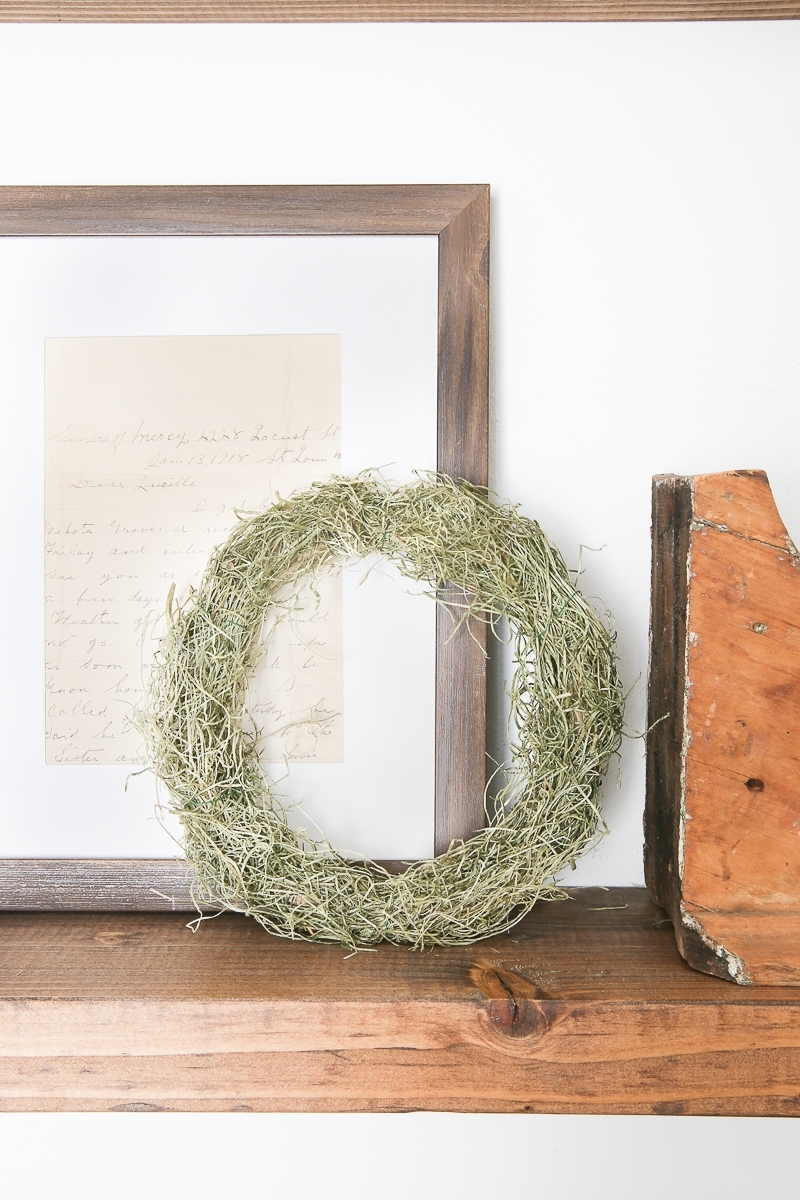 It's not a huge statement piece, but rather a small accent making for a great little vignette. The little details are important too in decorating, and I think this will be a great addition to my spring decor!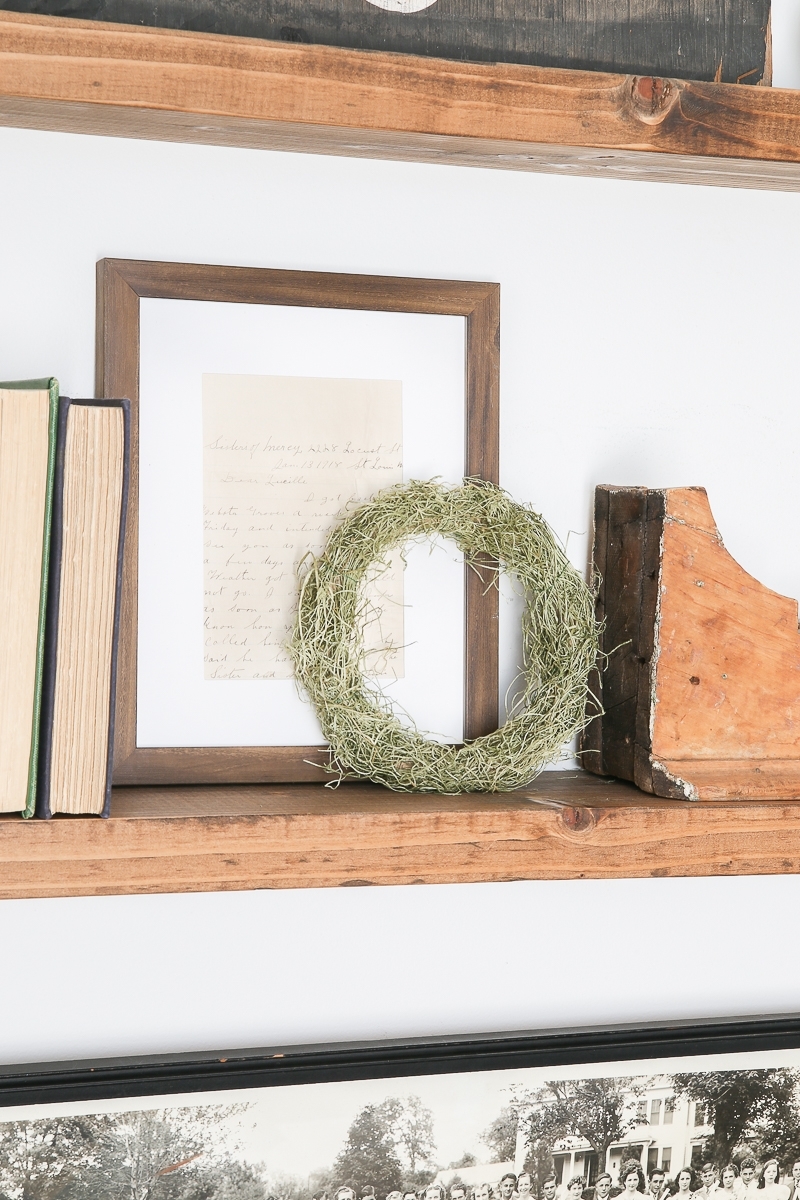 Other Spring Posts
Pin This Post for Later