Rustic Wooden Tote
This post may contain affiliate links. For more information please see our disclosure policy.
Friday, you have never looked so good. I mean it. Really. I love you Friday. Let's be best friends. You guys, this week was full of very unexpected life changing blows. And that is not even me being dramatic. We are talking future job lay-offs and baby making obstacles galore. One of these days, I'll share I promise.
But for now, I am celebrating the weekend being here, and not having any plans! Whoo hoo! I have a date with Dateline tonight, and then I am going to get some emotions out by deep-cleaning my house (I'm weird like that), and then I am going to relax with my hubby. I think we deserve it after this week.
In the meantime, I am super excited to bring you something so fun today! I've teamed up with some of my favorite bloggers to bring you some awesome Farmhouse DIYs that you can make next time you have a free weekend! My Rustic Wooden Tote is cute and so simple, what's better than that!?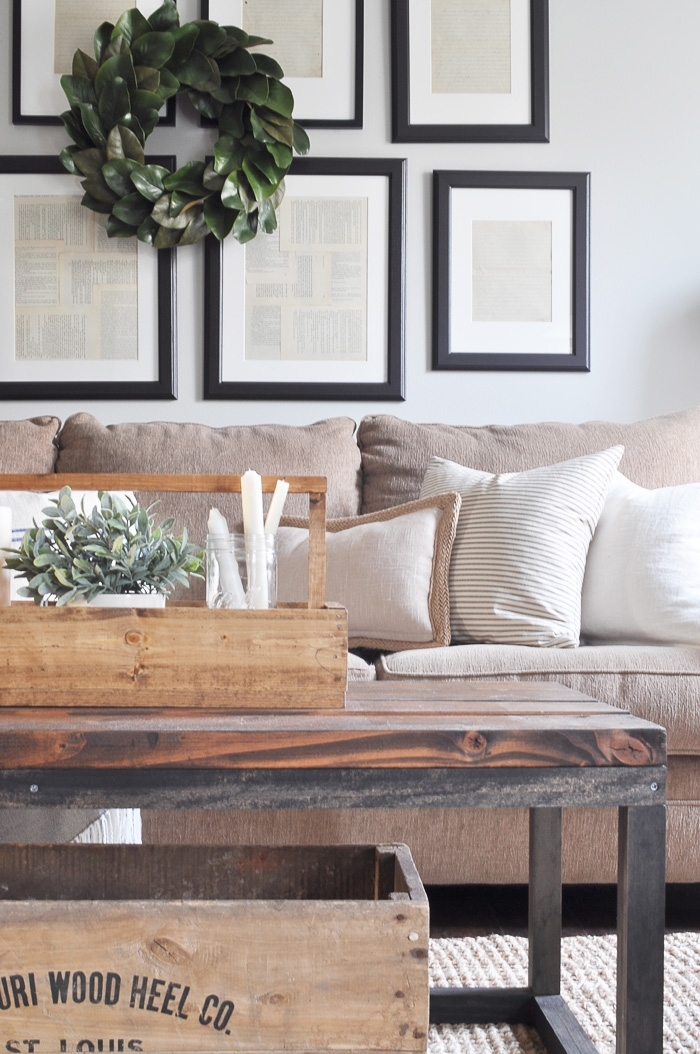 SUPPLIES NEEDED:
This post contains some affiliate links for your shopping convenience.
1 – 1x10in board cut to 24in long (for bottom)
2 – 1x4in boards cut to 24in long (for front and back)
2 -1x4in boards cut to 8in long (for sides)
2 – 1x2in furring strips cut to 8.5in long (for handle sides)
1 – 1x2in furring strip cut to approximately 22-22.5in long (for handle top)
Saw (I used this Jig Saw)
Tape Measure
Pencil
Sander or Sand Block
Nailgun or Hammer/Nails
Wood Stain or Paint (I used this stain)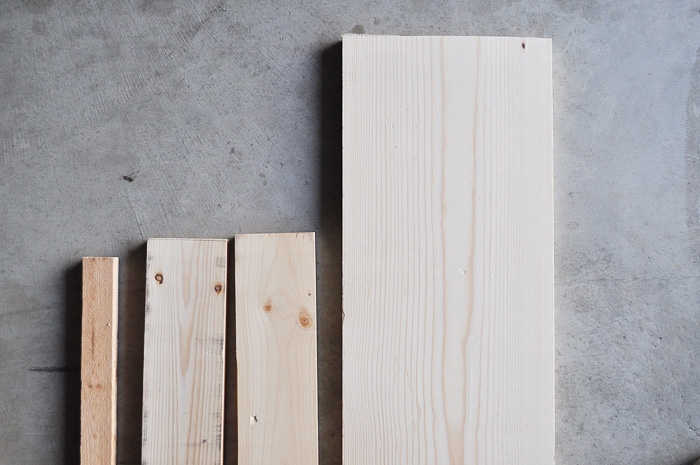 DIRECTIONS:
I started by measuring the boards to the size I wanted my wooden tote. You can see the measurements I used in the cut list above in supplies, or the picture below. Once I marked each board, I used my saw to make the cuts.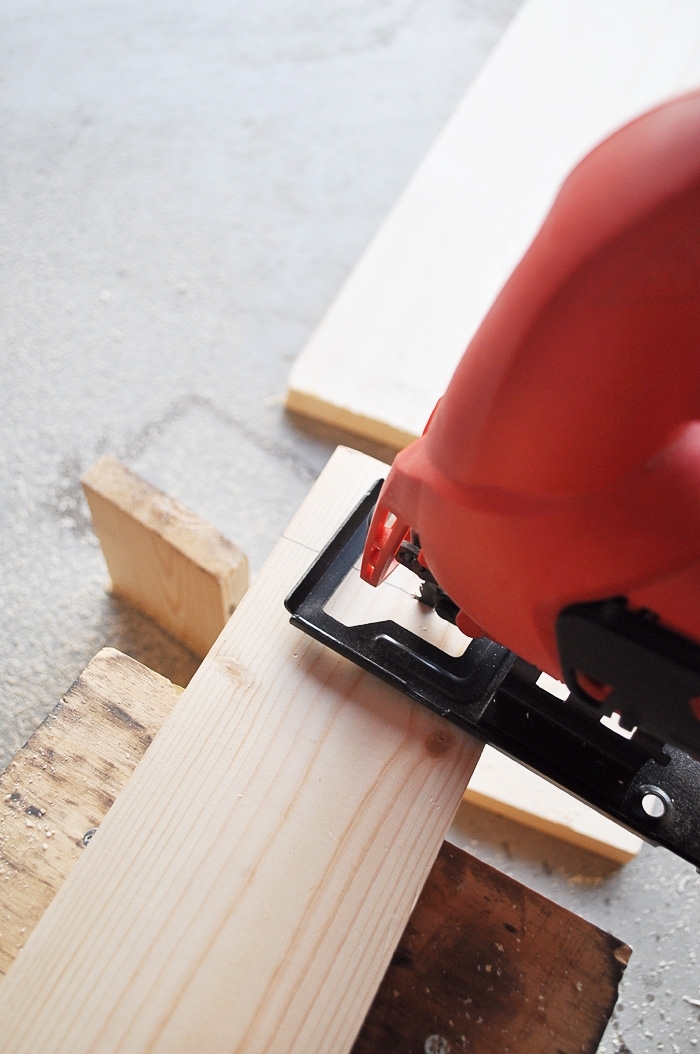 Once cut, I used my hand sander to smooth the edges.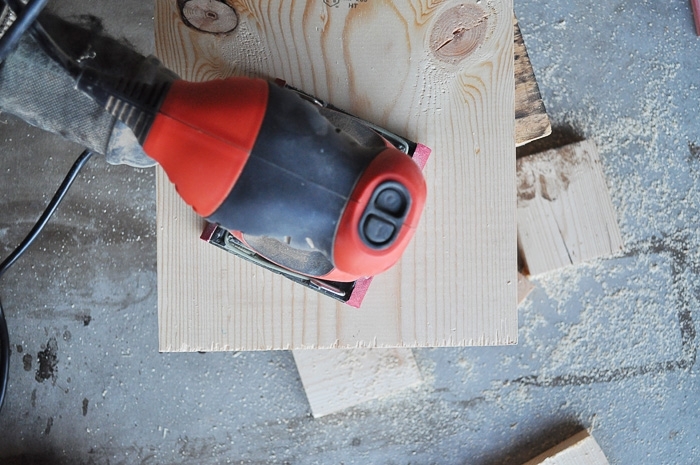 Next, I assembled the base of the tote and used my nail gun to secure the pieces together. I started by flipping the base over and nailing the two 24in front and back boards on from the bottom of the tote first. Then, I flipped it right side up and attached the two sides.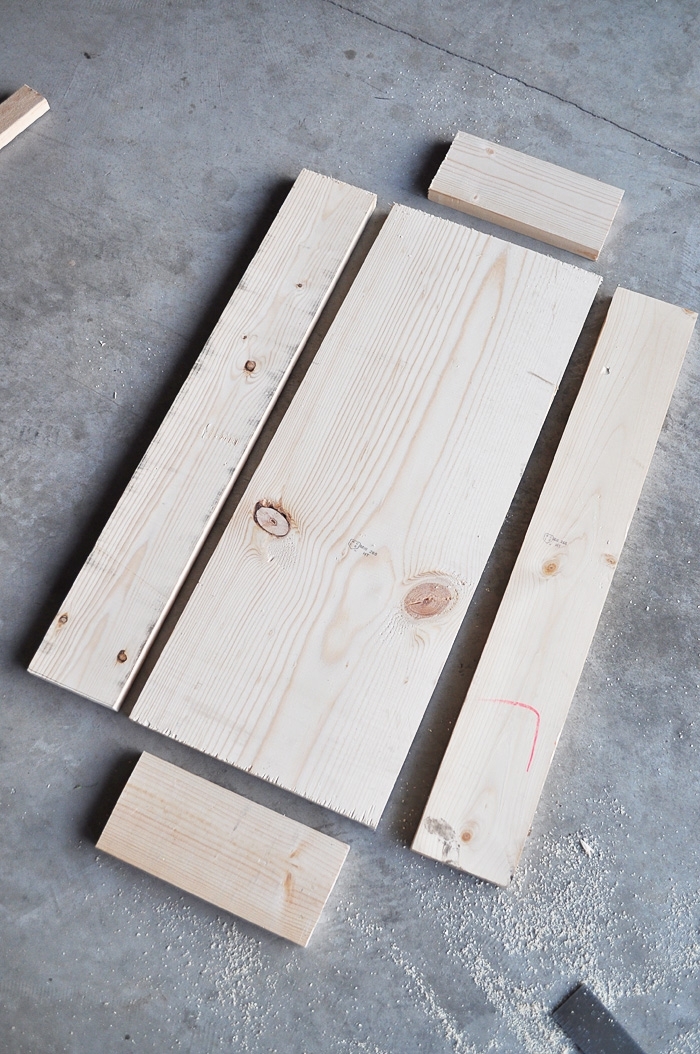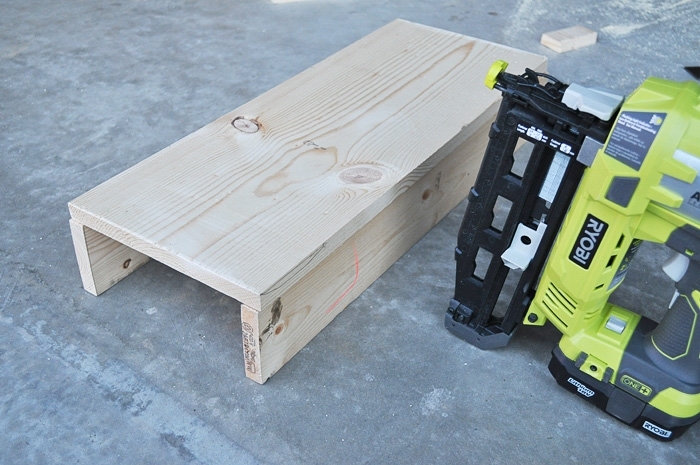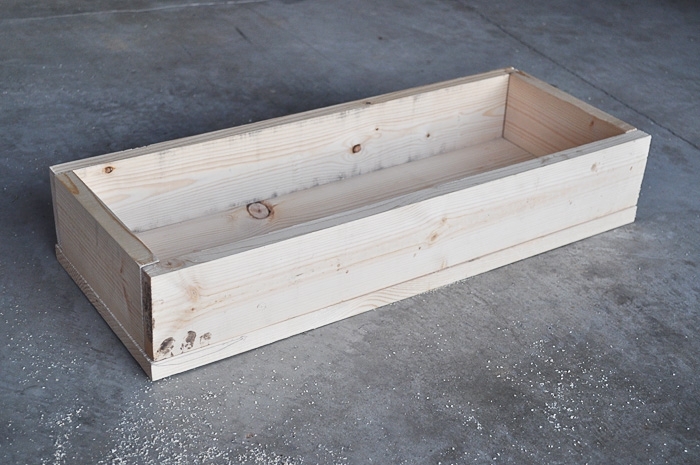 Then I attached the two side furring strips to the inside of the two base sides, and then the top piece after that to create the totes handle.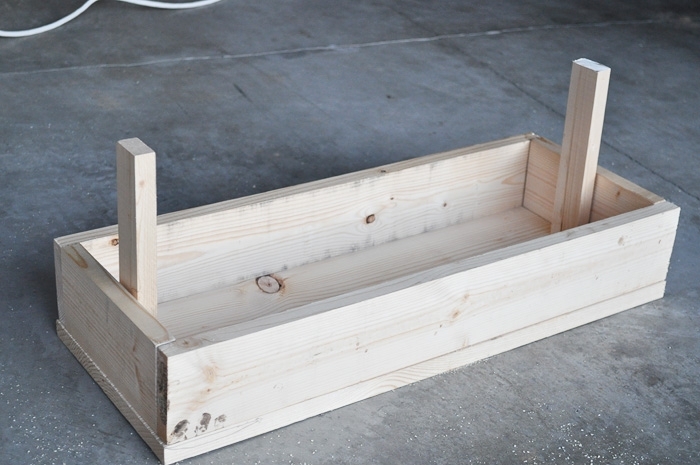 Last, I put a coat of my (second) favorite stain on it! Please ignore the late night garage picture!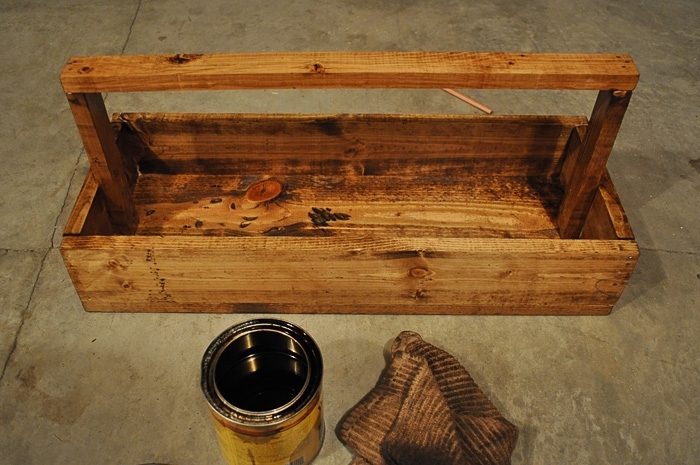 My favorite part? Styling the finished product of course!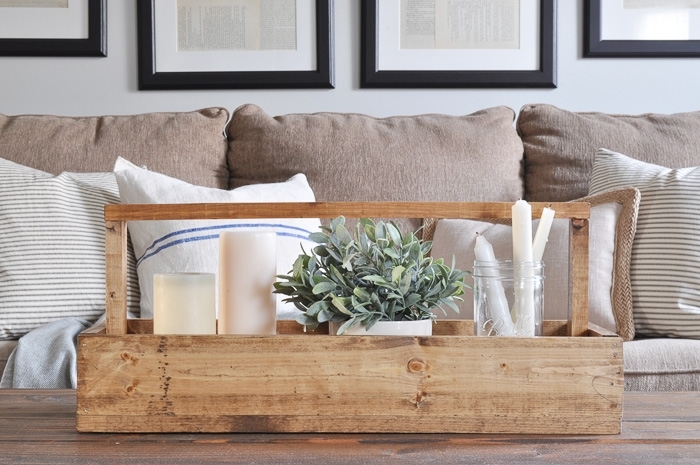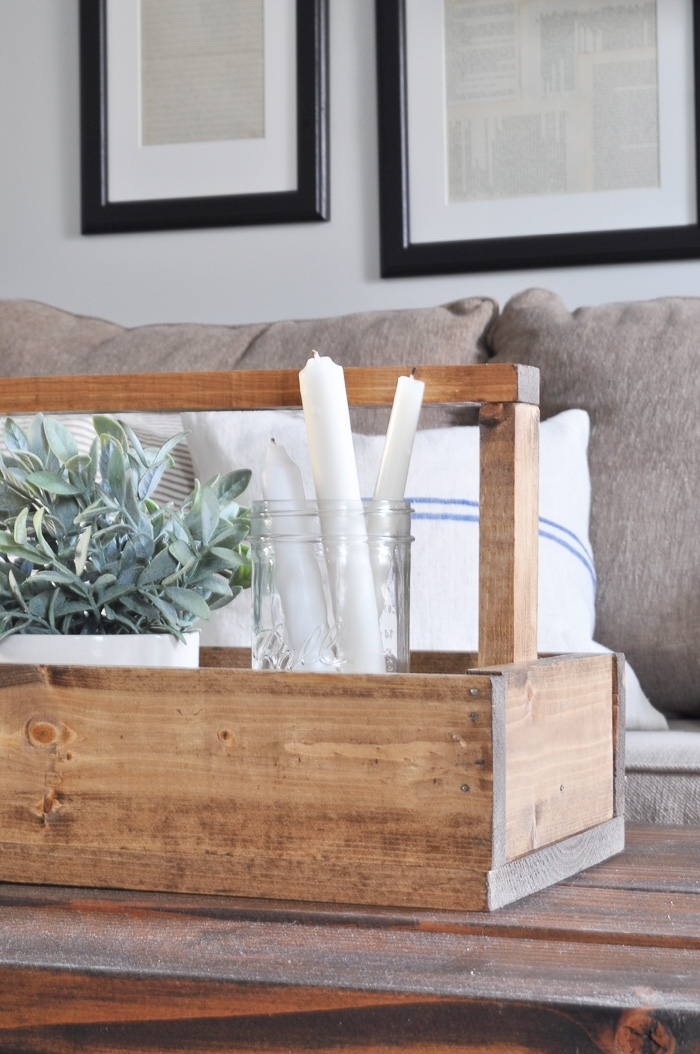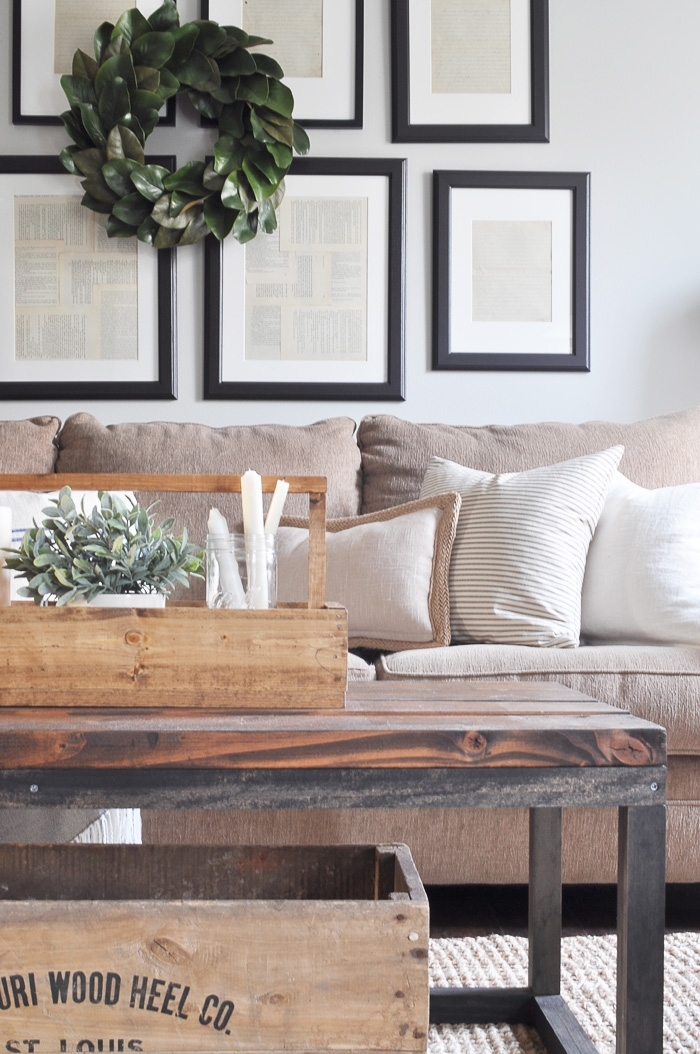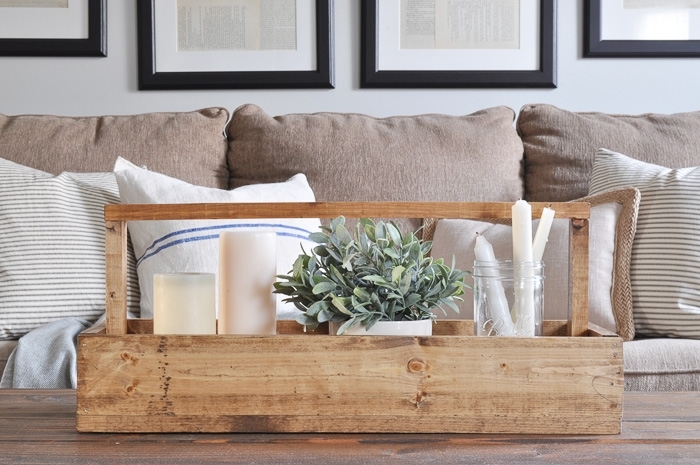 What do you guys think? Pretty easy right? And this can be used for so so so many things. I see a food carrier, crayon box, flower caddy, the list goes on and on. I hope you love it 🙂
But wait, there's more…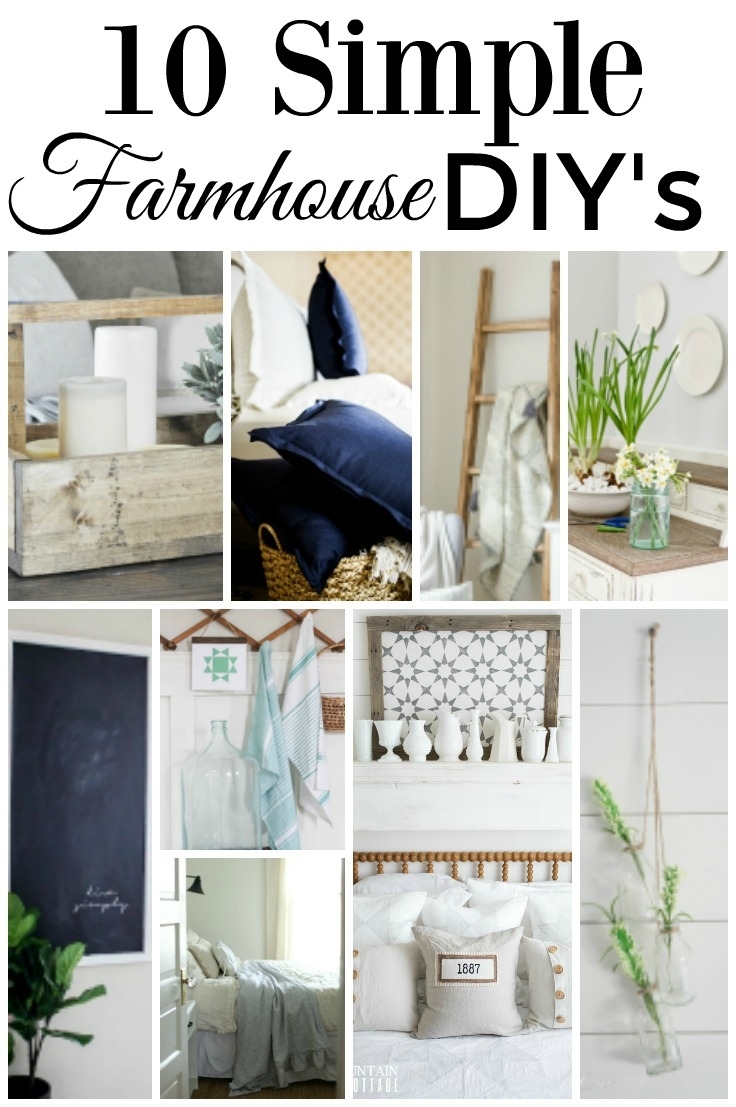 Be sure to stop and see what all of my friends have been up to! So many beautiful farmhouse styled projects to check out!
Farmhouse Style Mantel Shelf from The Mountain View Cottage
Simple DIY Angled Blanket Ladder Tutorial from A Burst of Beautiful
Printable Barn Quilt Wall Banner from Delightfully Noted
How to Force Bulbs Indoors from Tidbits
DIY Linen Pillow Covers from Boxwood Avenue
Easy DIY Chalkboard from A House and a Dog
Farmhouse Hanging Glass Bottles from Seeking Lavender Lane
Simple Farmhouse Decor from The Homemaking Momma

DIY Linen and Flannel Throw Blanket from Farmhouse on Boone