Some of my favorite projects come out of my basement. My basement full of the most random things that I think I'll for sure need one day. Which I most likely will. Or maybe not. You just never know, so might as well just hold on to them for the right timing!  I do the same thing with wood. Scrap wood, barn wood, archetectual pieces, so on and so on. There was this round wood piece that I picked up from our local hardware store once that I know I could turn into a project, and I finally did with this DIY Striped Farmhouse Tray!
Today I'm joining a crazy talented group of ladies to bring you some pretty awesome DIY projects that you can do yourself this summer! If you are coming from House by Hoff, welcome to my little creative spot! I'm thrilled you're here, and I hope you take a look around! In the meantime, let me share how I made this cute little tray so you can make one too!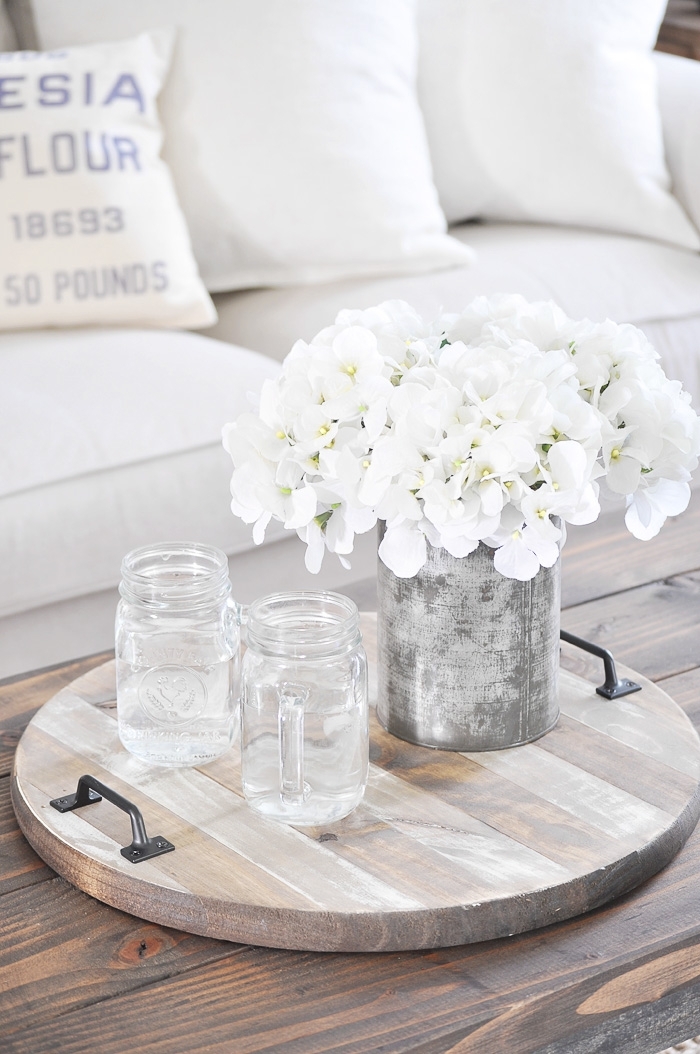 SUPPLIES NEEDED:
Round Piece of Wood
Wood Stain
Painters Tape
Paint/Paint Brush
Paint Sealer
Sander or sand block
Handles
Screwdriver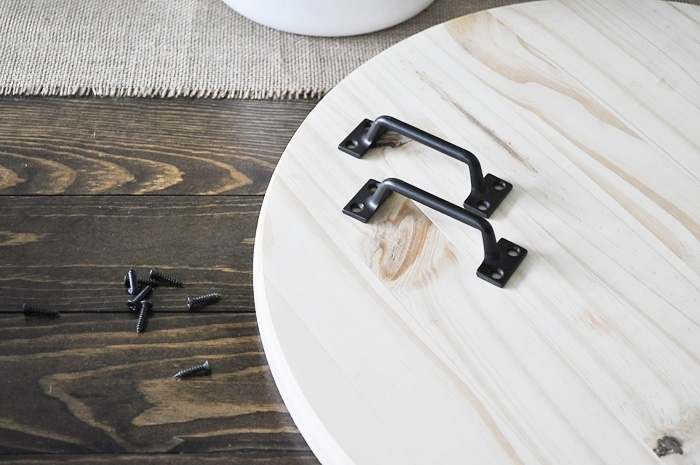 DIRECTIONS:
I started by staining the piece of raw round wood.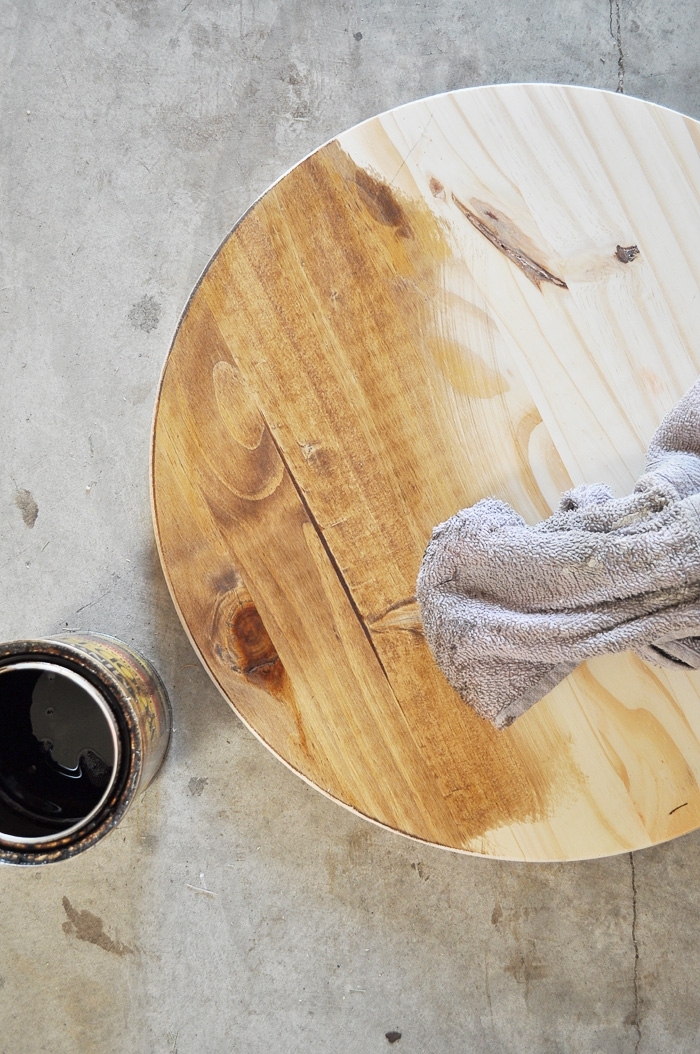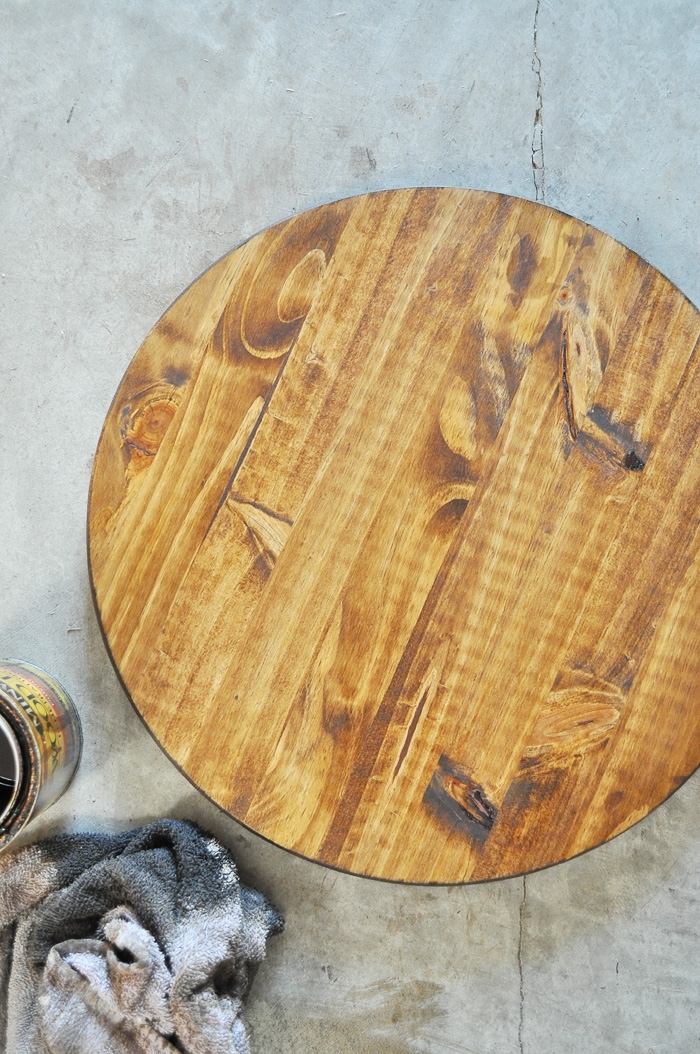 Once the wood was completely dry, I taped off the stripes with painters tape, then painted the wood that was still visible.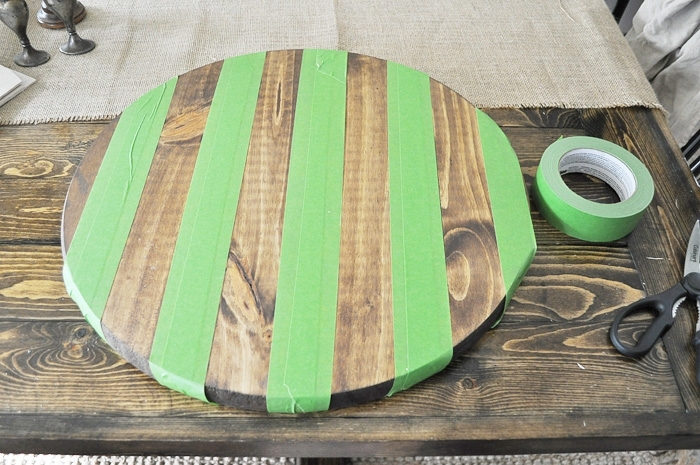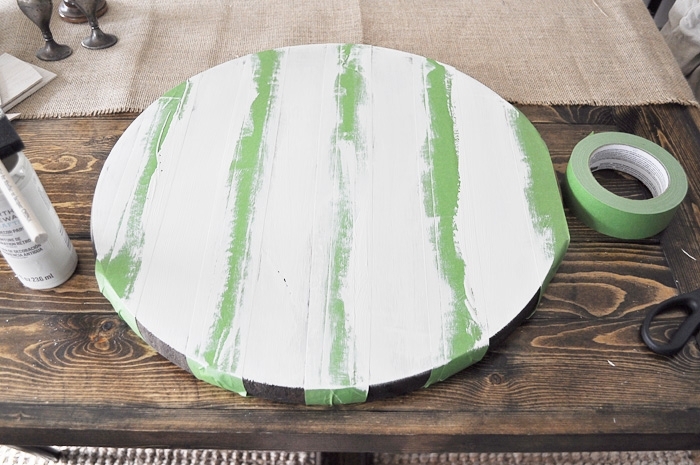 After the paint was dry, I peeled off the tape to expose the painted stripes on the wood, then sanded the whole piece down to give it a more weathered look.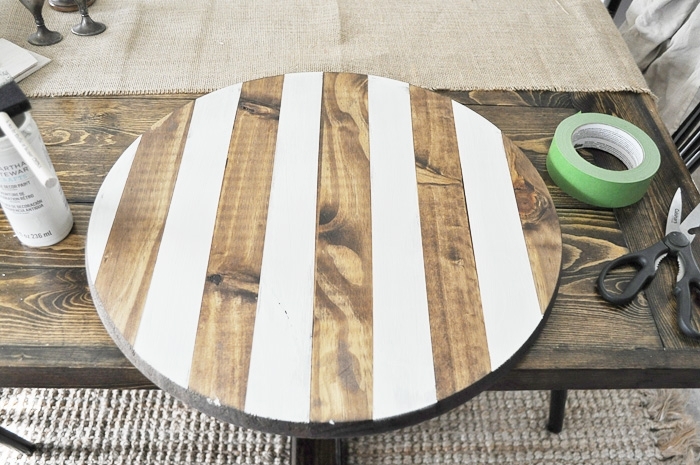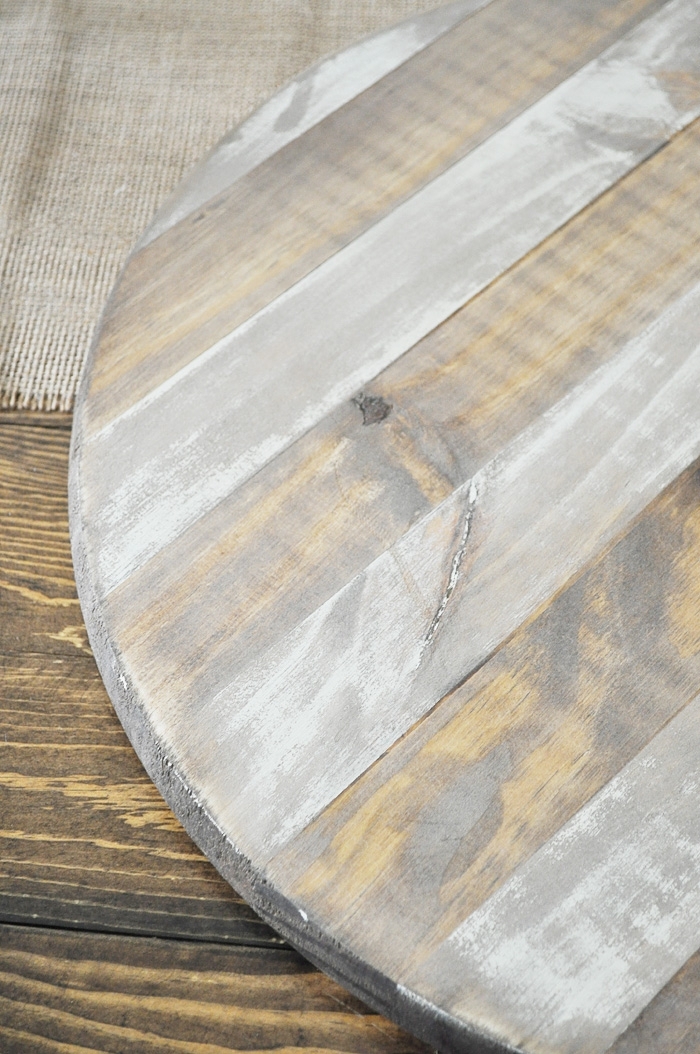 Next I sealed the paint with a wax, and then attached the black handles to each side of the wood.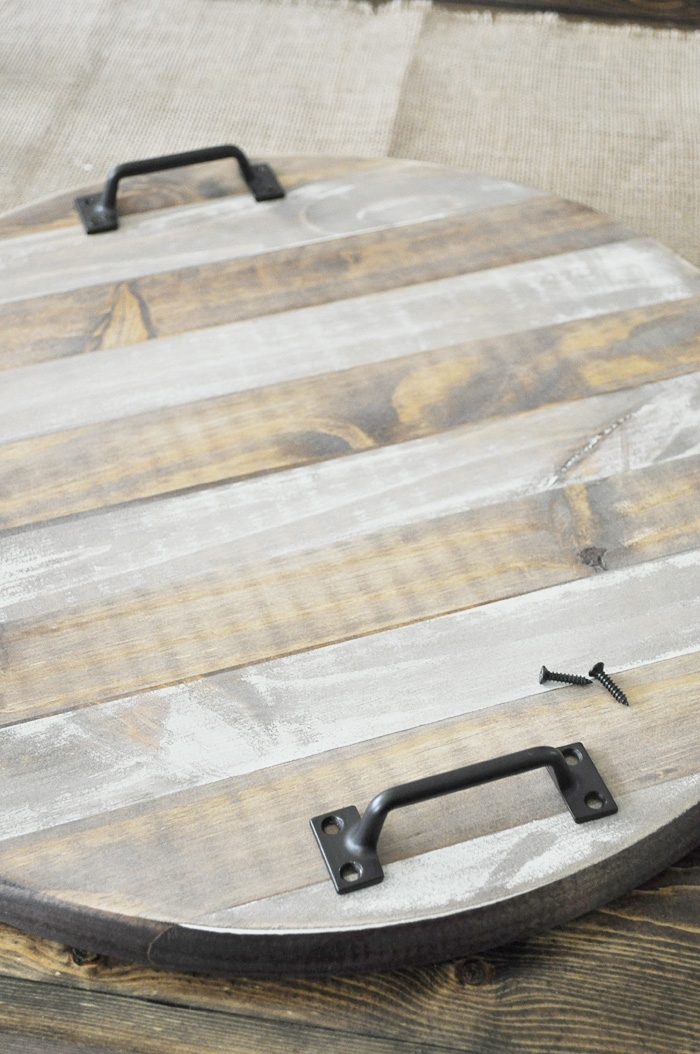 And voila! You have a super simple farmhouse style tray to use this summer for drinks and food whenever needed!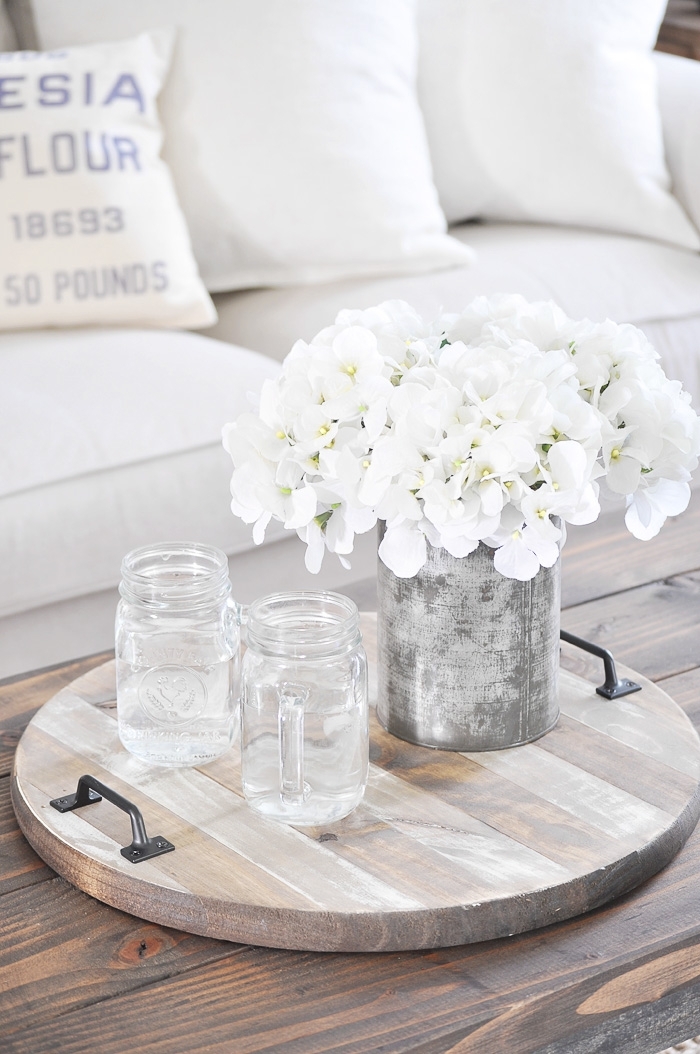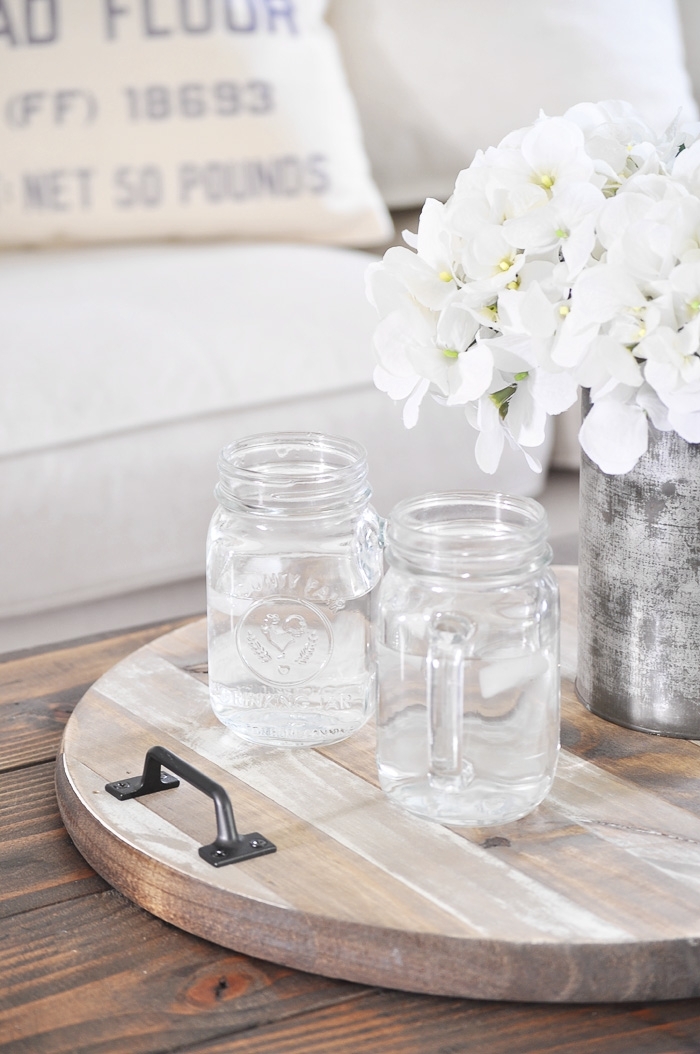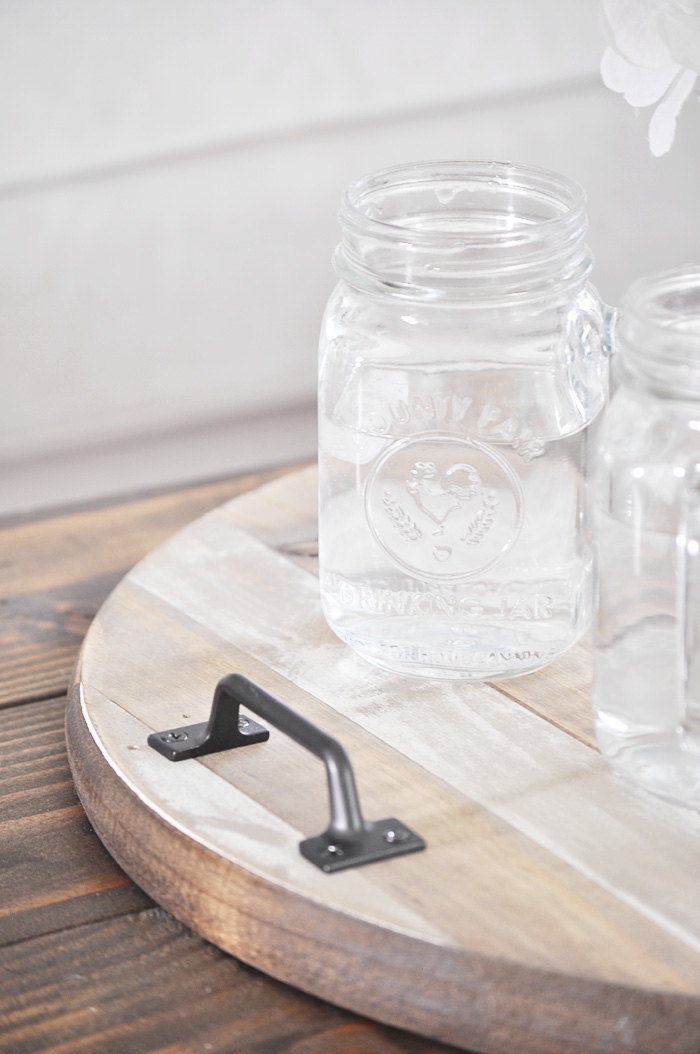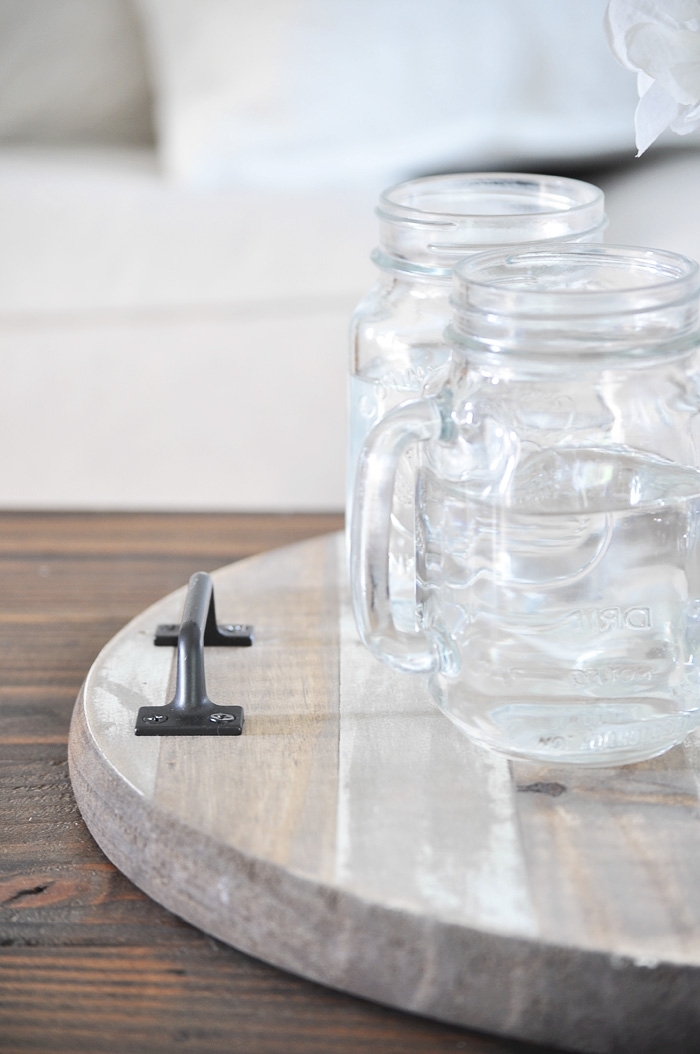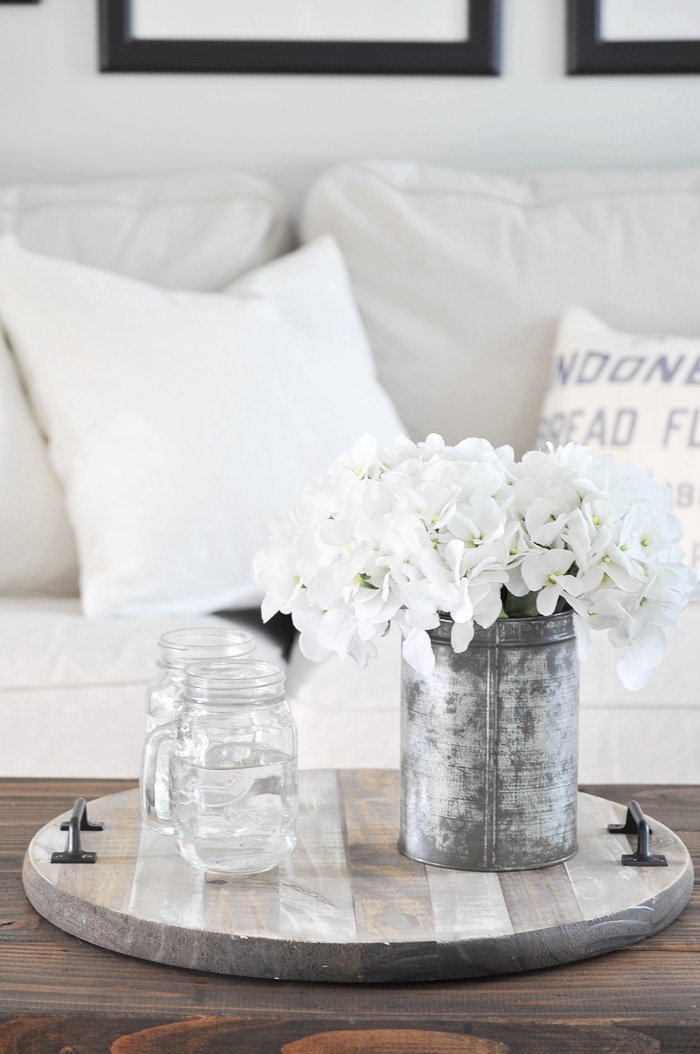 The summer fun isn't over, head over to my sweet friend Amandas house at Sincerely Marie Designs for some more DIY fun! Her home is just beautiful so you don't want to miss out!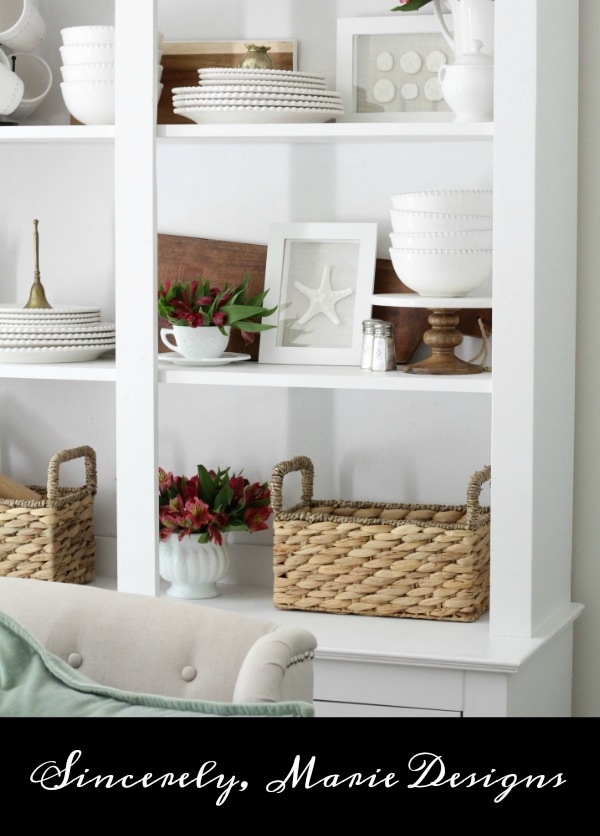 And here's a little peak at the other awesome projects you can find if you just follow the blog hop loop!