DIY Wooden Serving Tray
This post may contain affiliate links. For more information please see our disclosure policy.
Make this super easy DIY wooden serving tray for decor or entertaining. It's a great addition for any style or space, and is completely customizable.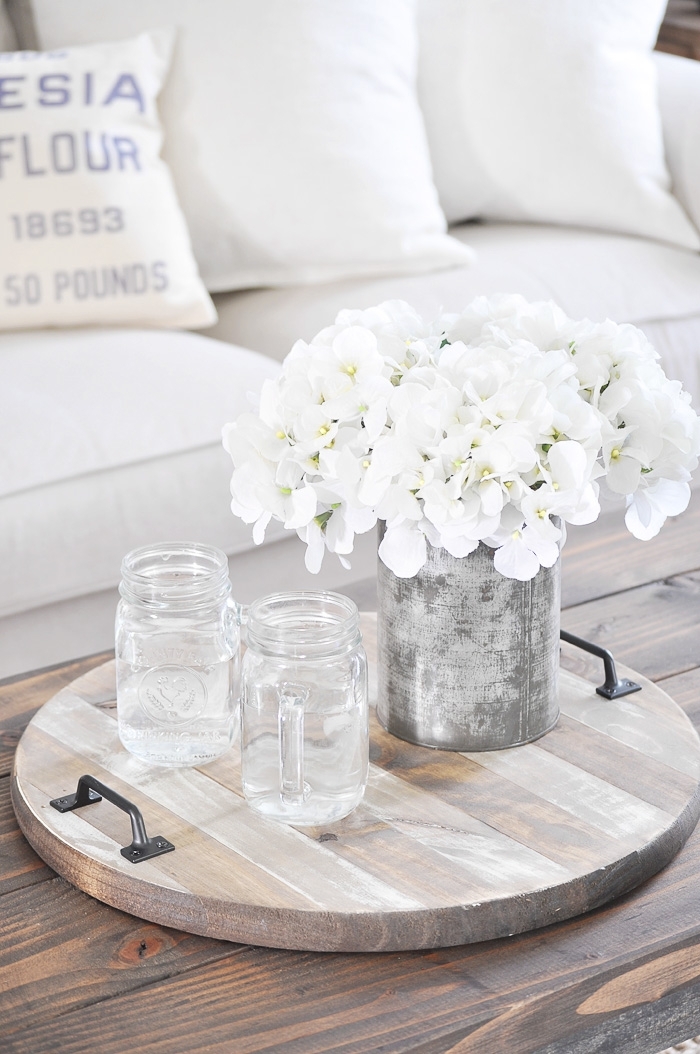 Do you ever grab something random from a store that you think you'll need one day? Maybe it's a piece of decor, or maybe just a building material that might come in handy for a project.
My basement is full of these impulse buys. And honestly, I do end up using the majority of them eventually. This DIY wooden serving tray came from one of those spur of the moment purchases.
I grabbed this round wood piece from our local hardware store on a total whim. I knew I could turn it into a project of some sort. And that's just what I did.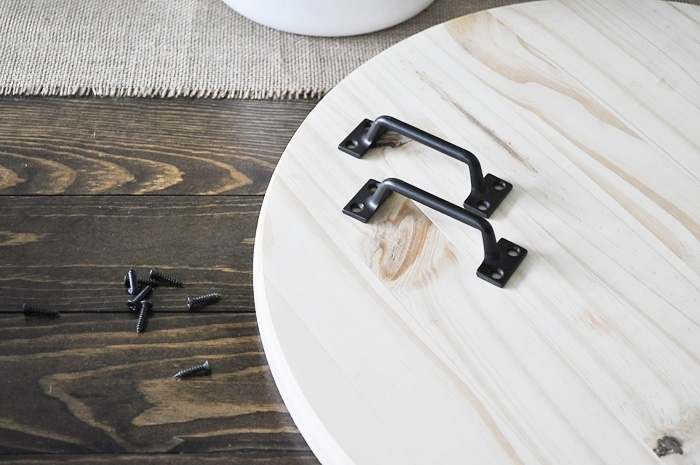 Supplies Needed for DIY Wooden Serving Tray
Painters Tape
Paint/Paint Brush
Sander or sand block
Screwdriver
Directions to Make DIY Wooden Serving Tray
Start by staining the piece of raw round wood with your choice of wood stain, and letting it dry completely.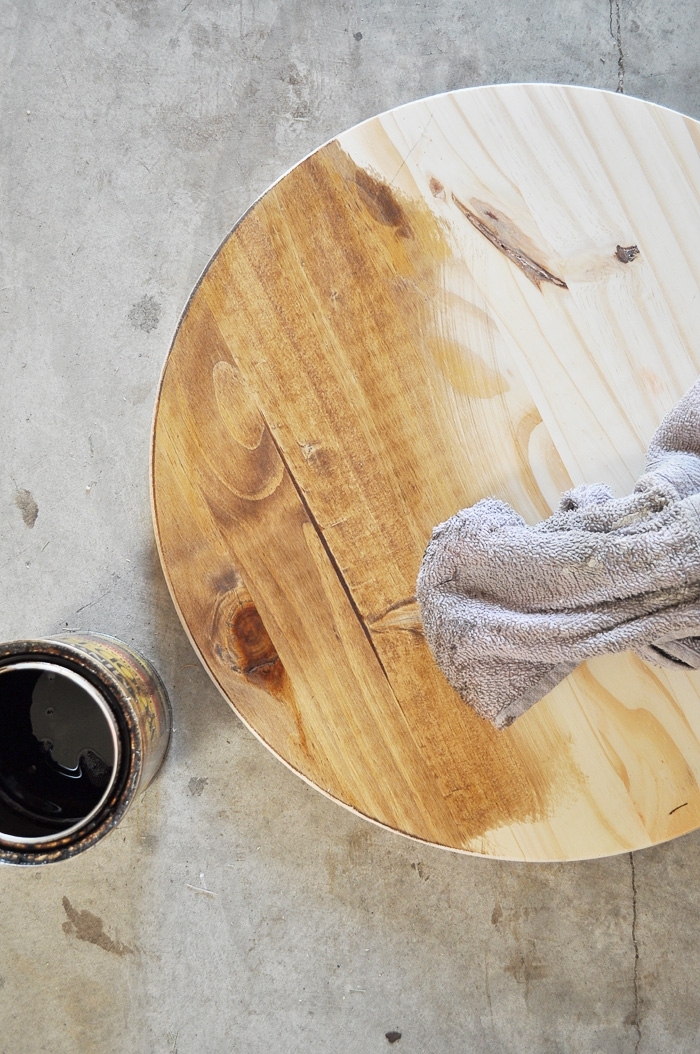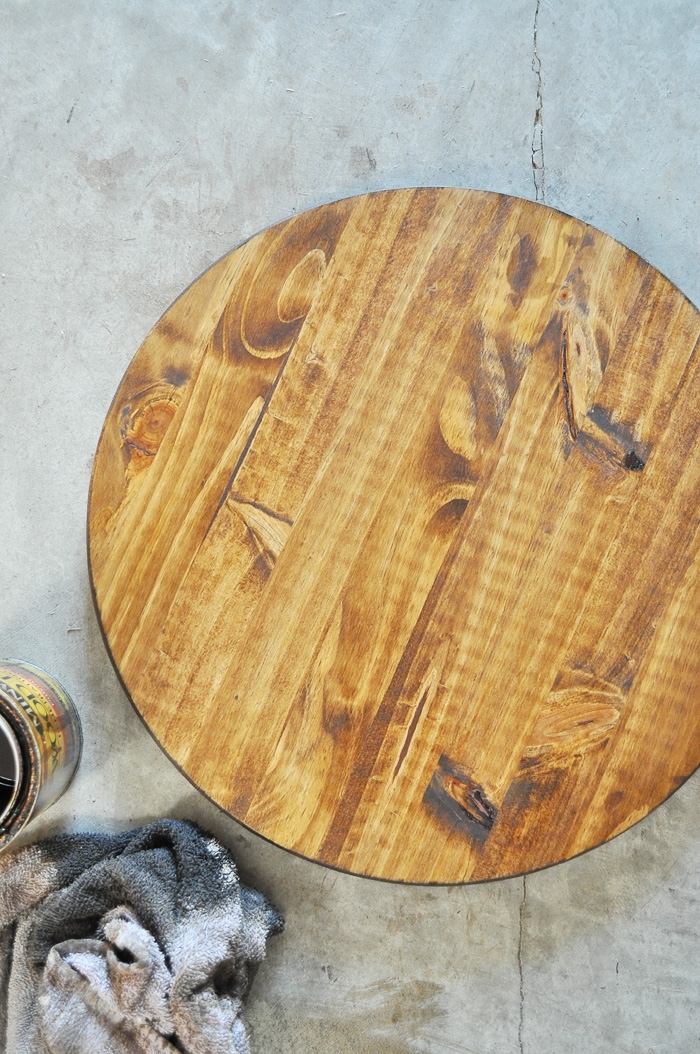 Once the wood is dry, tape off the stripes (or whatever pattern you'd like) with painters tape, then paint the wood that is still visible.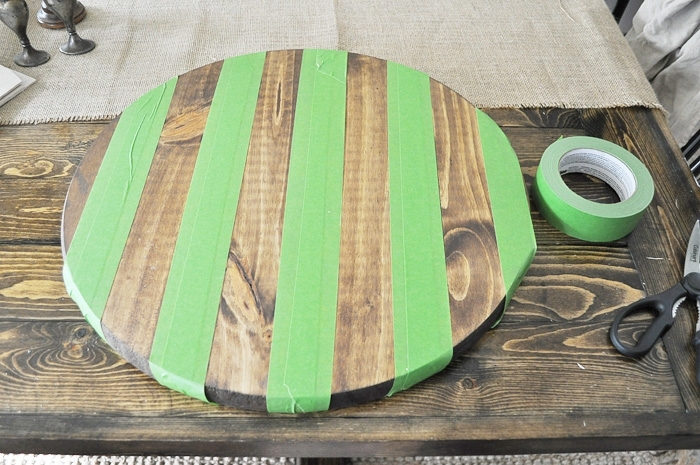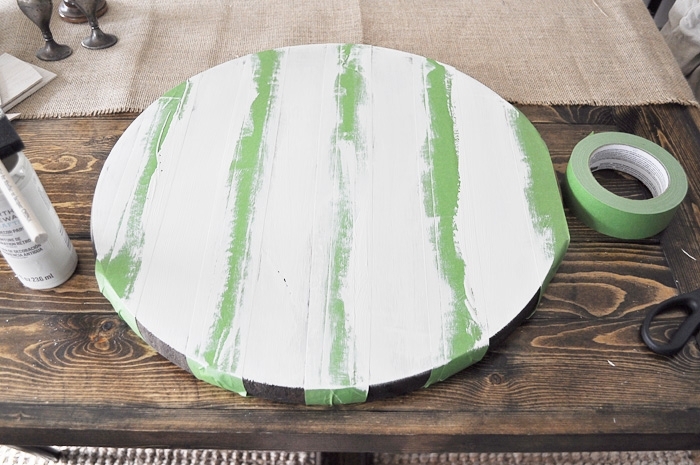 After the paint is dry, gently peel off the painters tape to expose the painted stripes on the wood.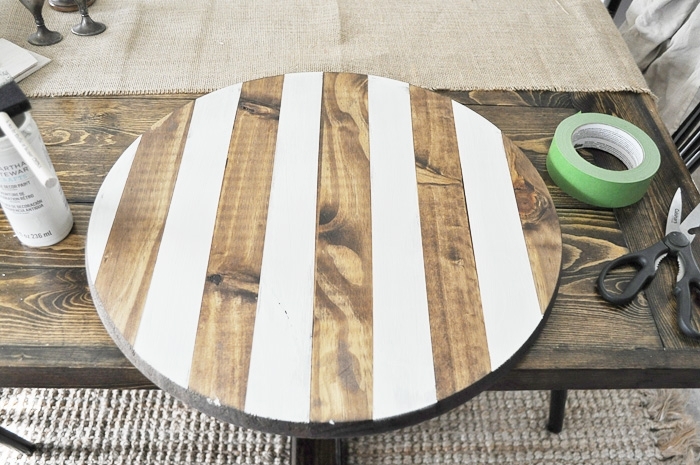 Next, to give the piece a weathered look, sand down the entire top of the piece of wood. Use a damp cloth after to wipe off any dust.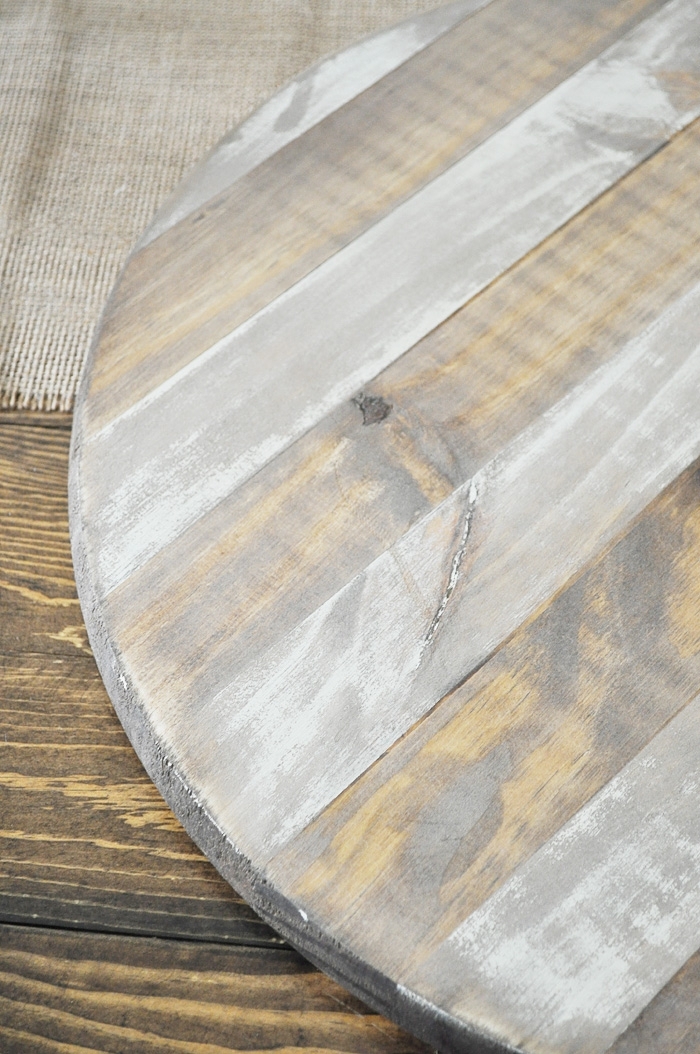 Apply a topcoat or wax to protect your paint, let dry completely.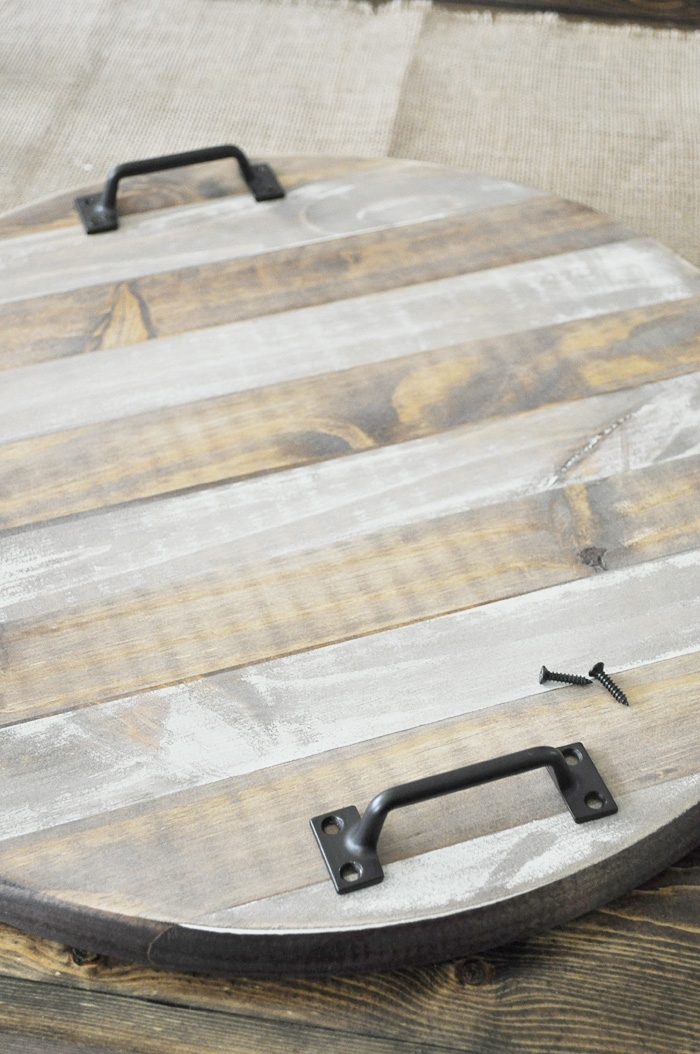 Lastly, attach the two handles onto the piece of wood using a screwdriver or drill.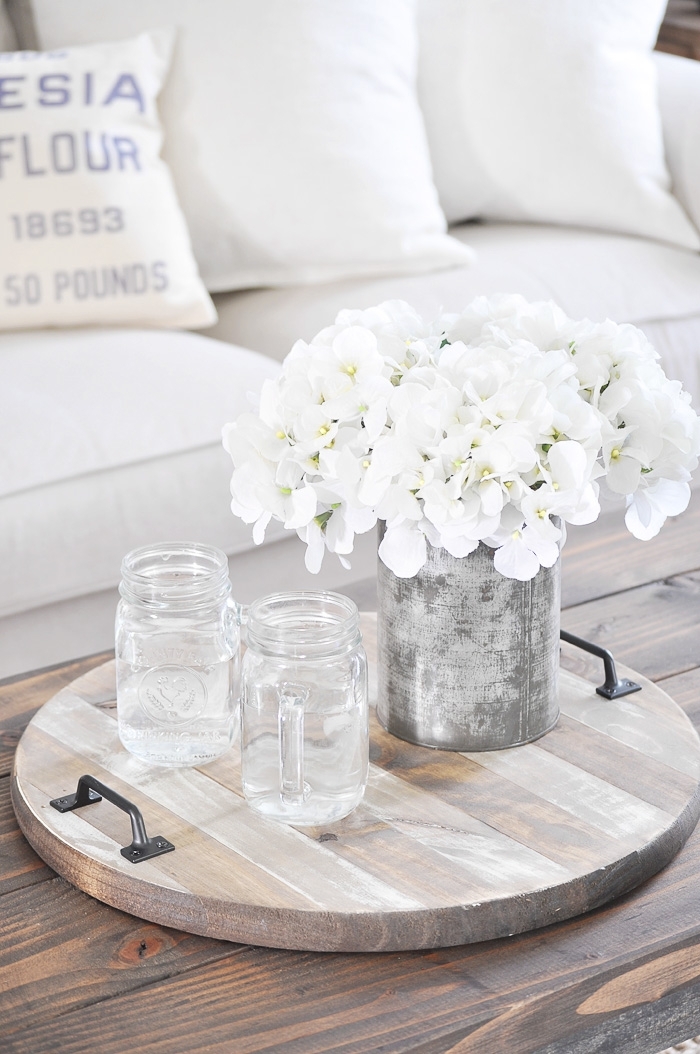 Ways to Use a Serving Tray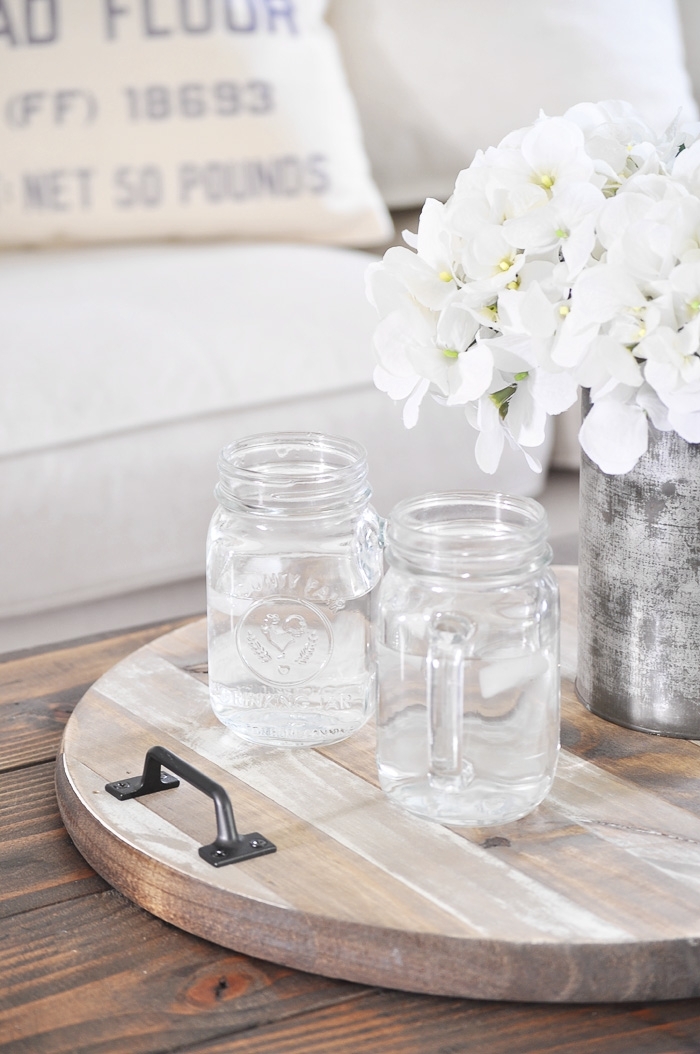 Customize the Serving Tray However You'd Like
What I love about this type of project is that you can design this tray however you'd like. You can make it fit any type of design style, paint or stain it any color, and add whatever handles suit your taste.
Get as creative as you want. There is no wrong way to do it.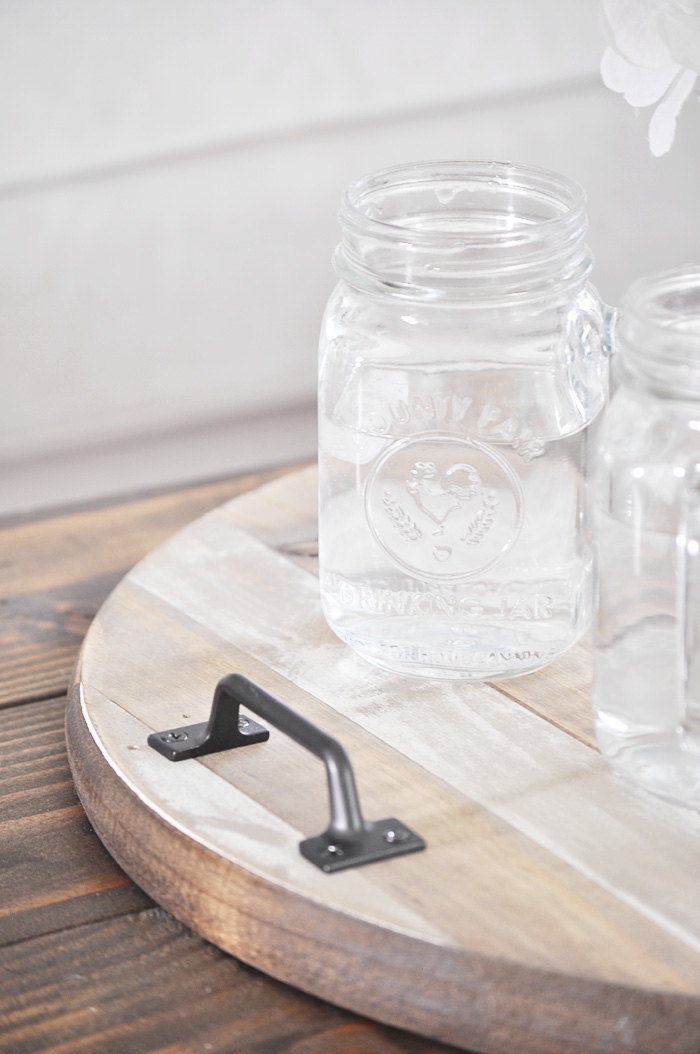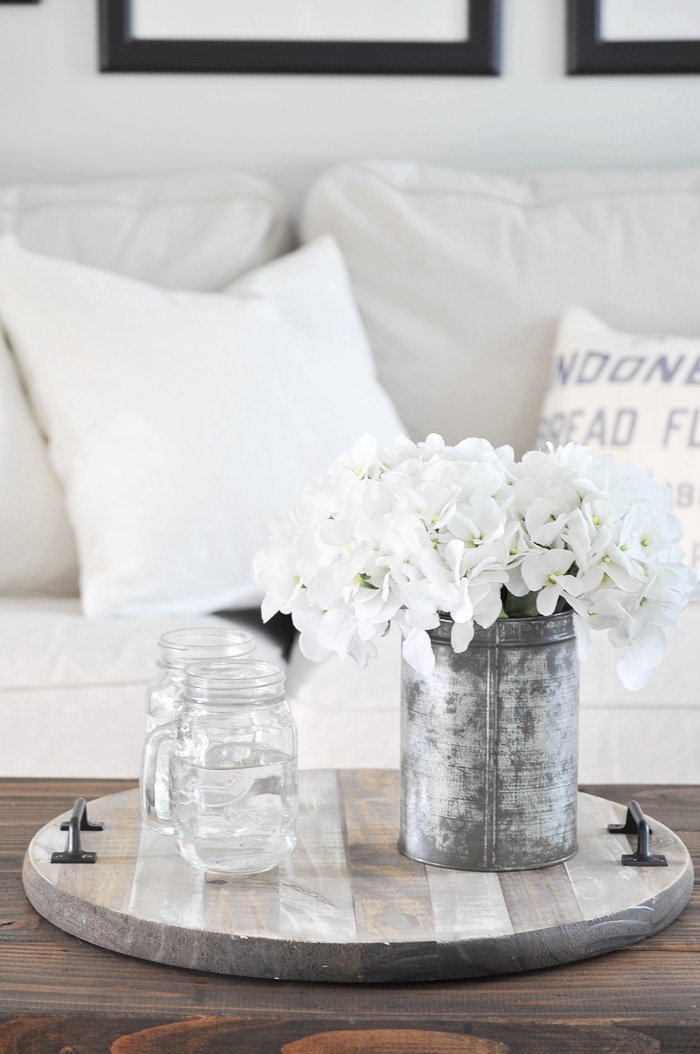 More Easy DIY Projects
Pin This Post for Later