Farmhouse Candle Pedestals
This post may contain affiliate links. For more information please see our disclosure policy.
Create these easy DIY farmhouse candle pedestals anyone can make! Simple and beautiful for any space in your home!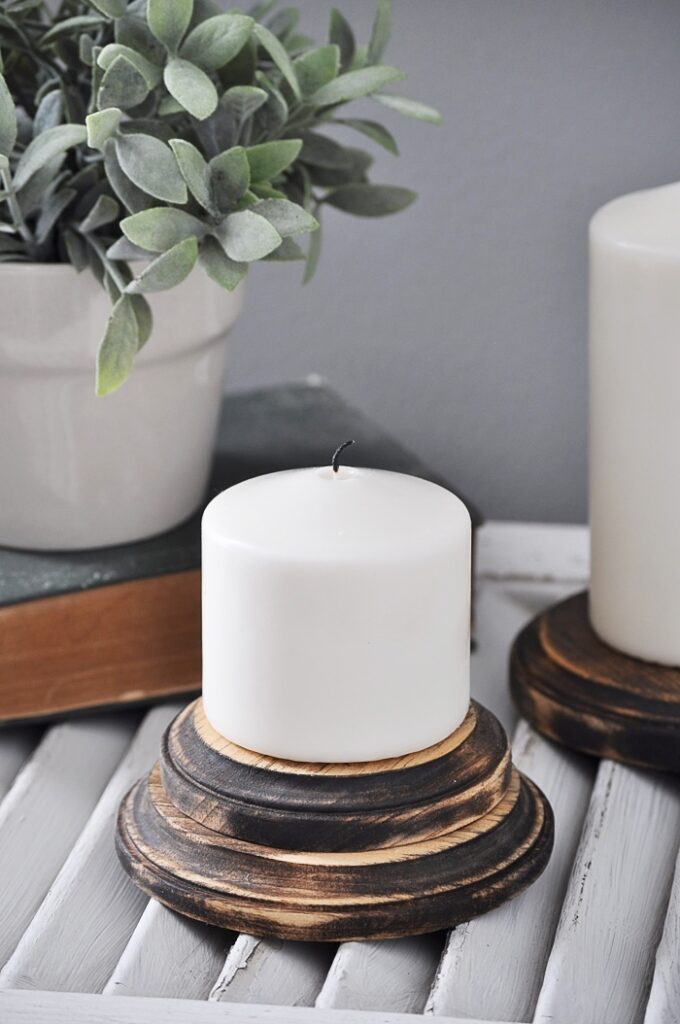 I have five blog notebooks. Five of them. I carry each one around with me at different times and always jot down project ideas I have.
Some of those ideas are big, some are small. Some work, others don't. That's the name of the game though when it comes to being a DIYer.
I cannot tell you how many projects I have finished that I've never shared. I thought maybe they weren't important enough for an entire blog post. They are mostly the smaller ones that don't make the cut.
The little details that add charm to a space. The accessories of a room, I guess you could call them. These are my favorite parts, and I finally realized I want to share them.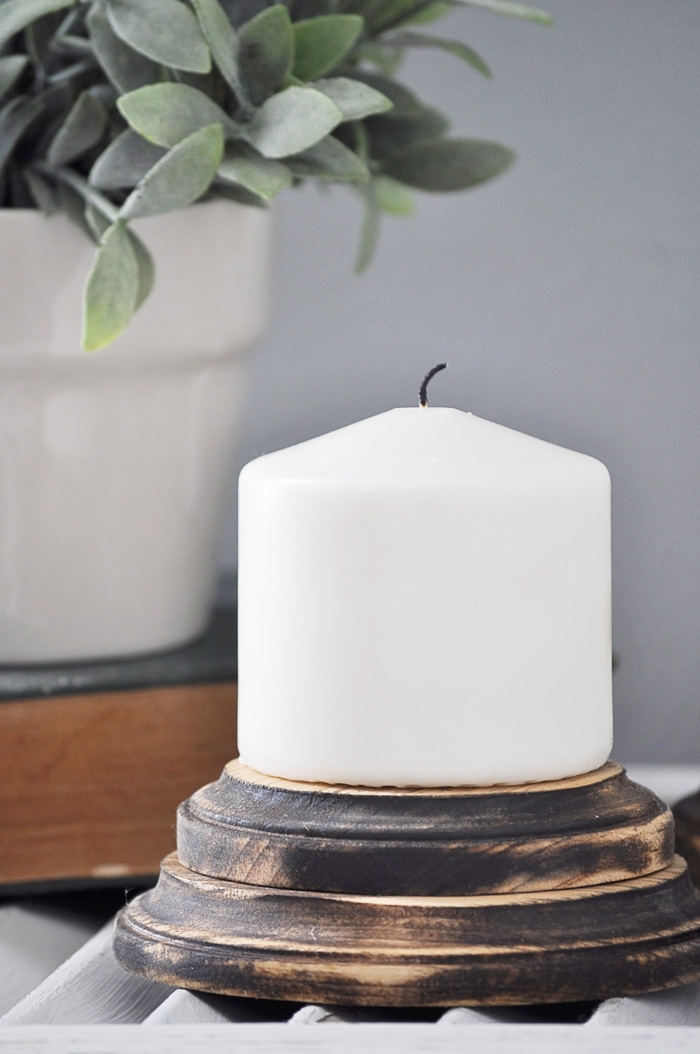 This project is one of the more simple ideas I had. You can find me wandering around stores on the weekends in hopes that a project will fall into my lap.
I came across some little raw wood plaques one night, and after playing around with them for a few minutes had an idea. They would make great farmhouse candle pedestals for some new pillar candles I just bought.
So that's just what I did.
Supplies Needed for Farmhouse Candle Pedestals
Affiliate links are provided below for your convenience. For more information, see my full disclosure here.
Directions for Farmhouse Candle Pedestals
I started by staining the wood plaques with my favorite dark wood stain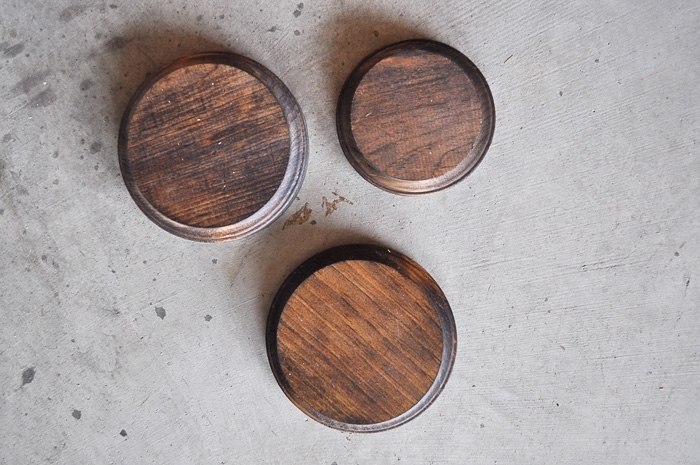 Once completely dry, I used my hand sander around the edges and top to give them an old, worn look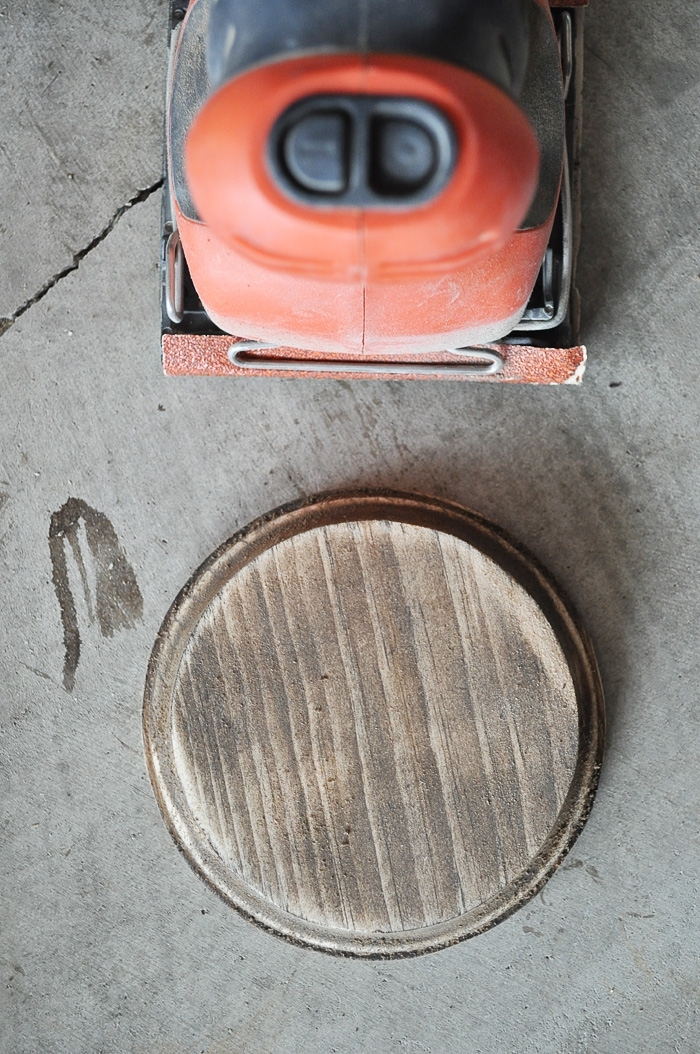 Next, I cleaned off the dust from sanding them, and I used some hemp oil (which I LOVE to use on all my stained wood pieces to give them a finished clean look, and to seal it) on each round plaque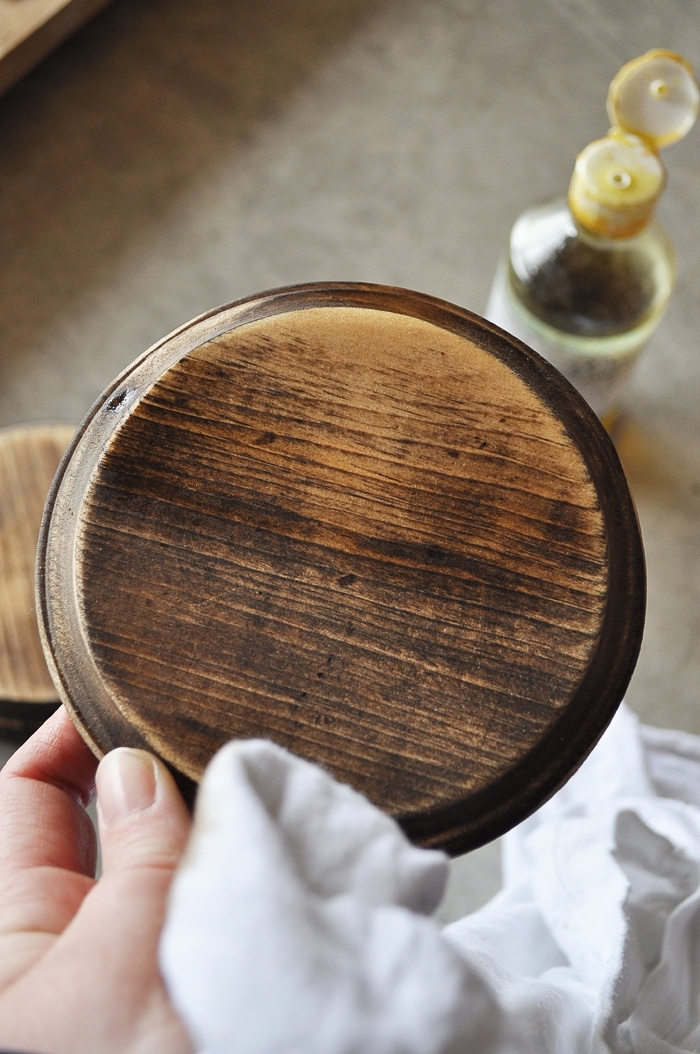 You can also use some wood glue to add a small plaque to the top of a larger one to have a layered, taller candle pedestal
And guess what? Set a pillar candle on top and you are done! So. Simple.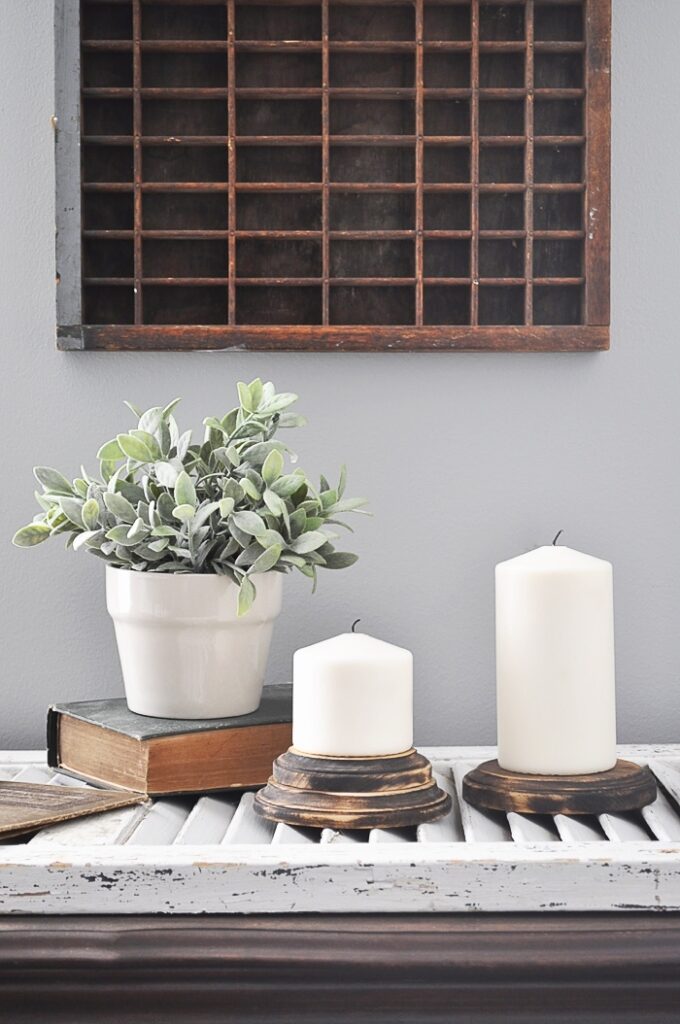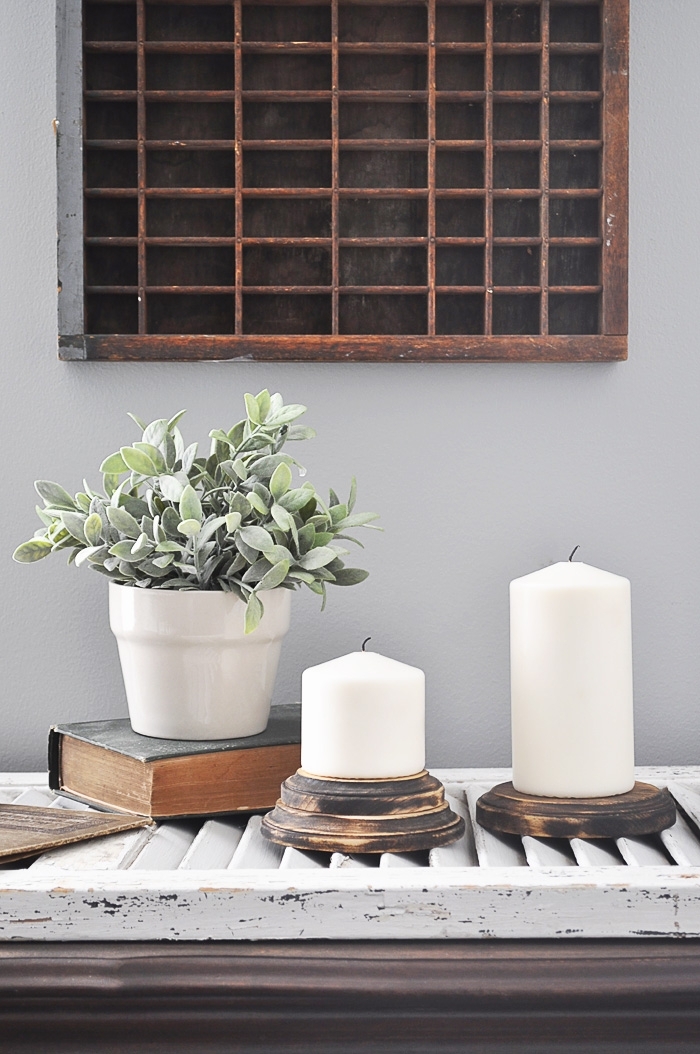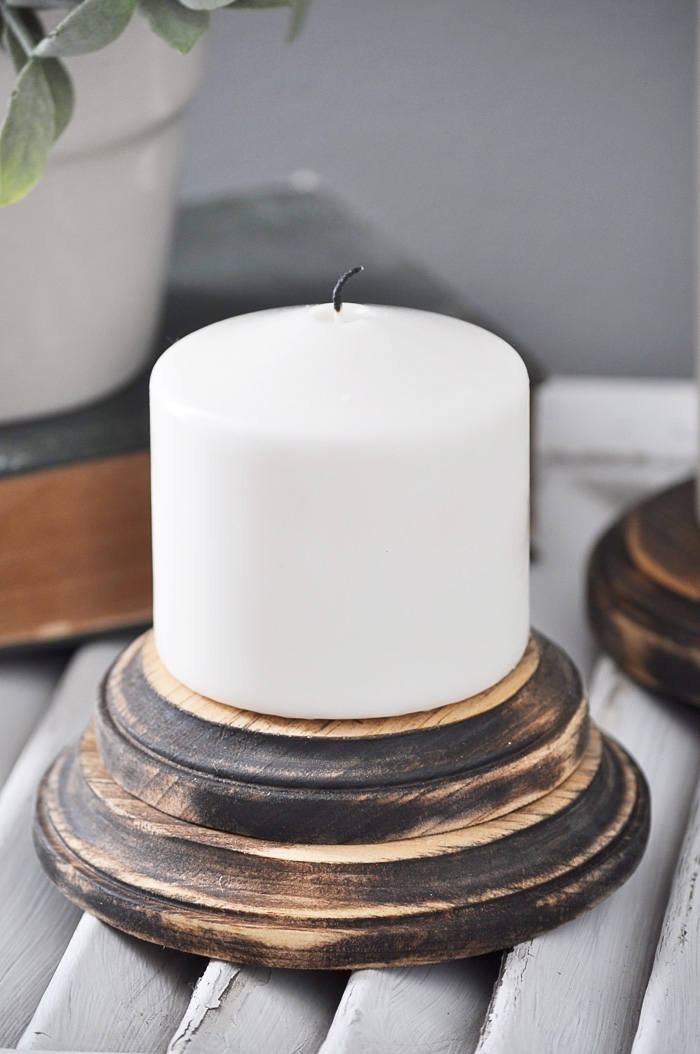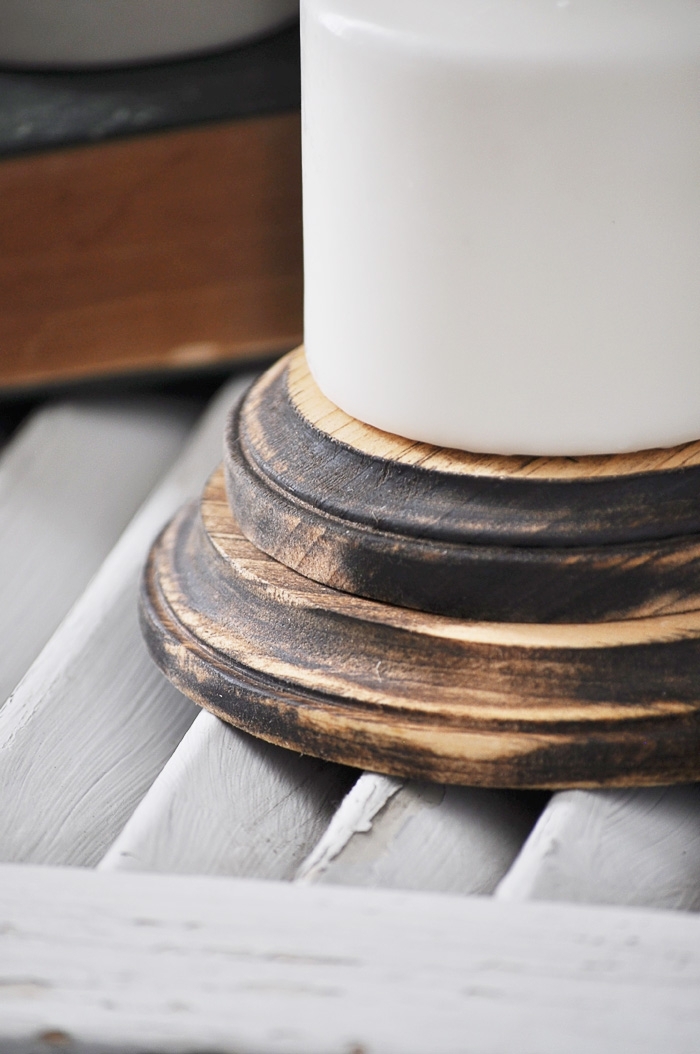 More Easy DIY Projects
Pin Farmhouse Candle Pedestals for Later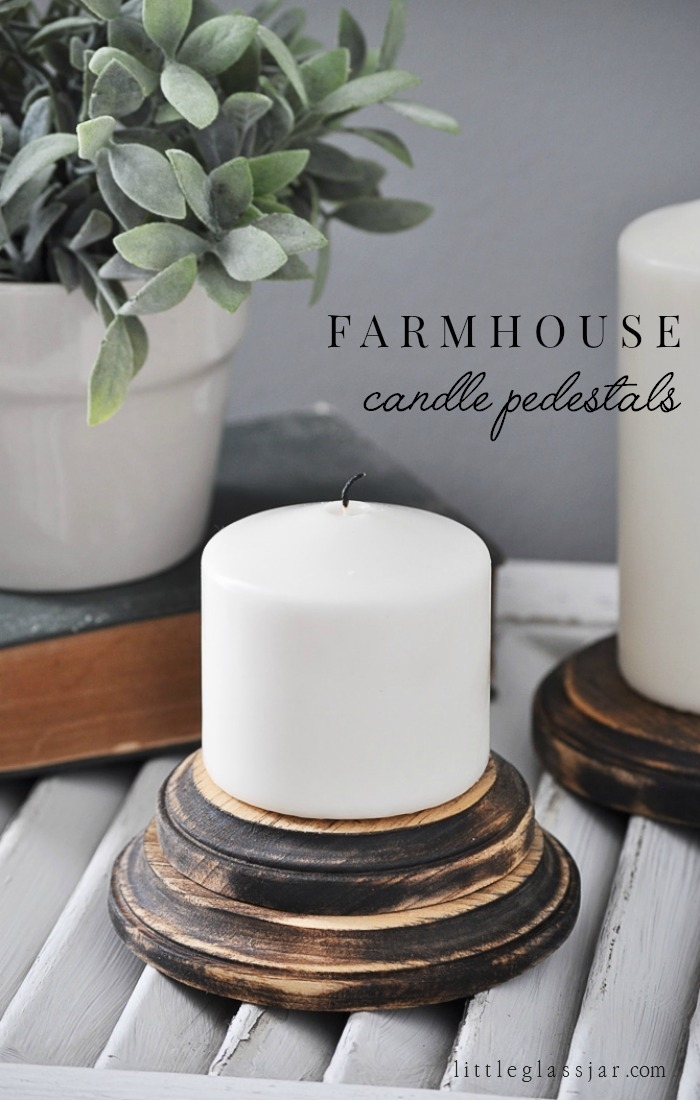 So, are these worthy of a full blog post? Want to see more of my little baby projects like this one? I'd love to know!