Four Drawer Side Table
This post may contain affiliate links. For more information please see our disclosure policy.
You have seen this wall in my office decorated many times on previous posts, but I think I finally got it right this time. I could not be more excited about the progress I've made in this room, and I am so excited to share it soon. It is such a collection of all of my favorite flea market finds and DIY projects. Not much of what is in my office was bought new, which is why I just love it so much. It just goes to show what you can do with things that are repurposed.
I have had this little four drawer chest for a very long time that my aunt had given to me for free. I sanded it, stained it dark, and bought some new silver pulls for it, but it just didn't look it's best to me. I decided I would put it in the basement until I came up with another idea for it. It's a unique piece, in my opinion, so recently I thought I would give it another go. I stripped it, which was a huge mess, it got rained on, then it sat in our garage for a few months. I was over it and on the verge of just sending it off to Goodwill or something.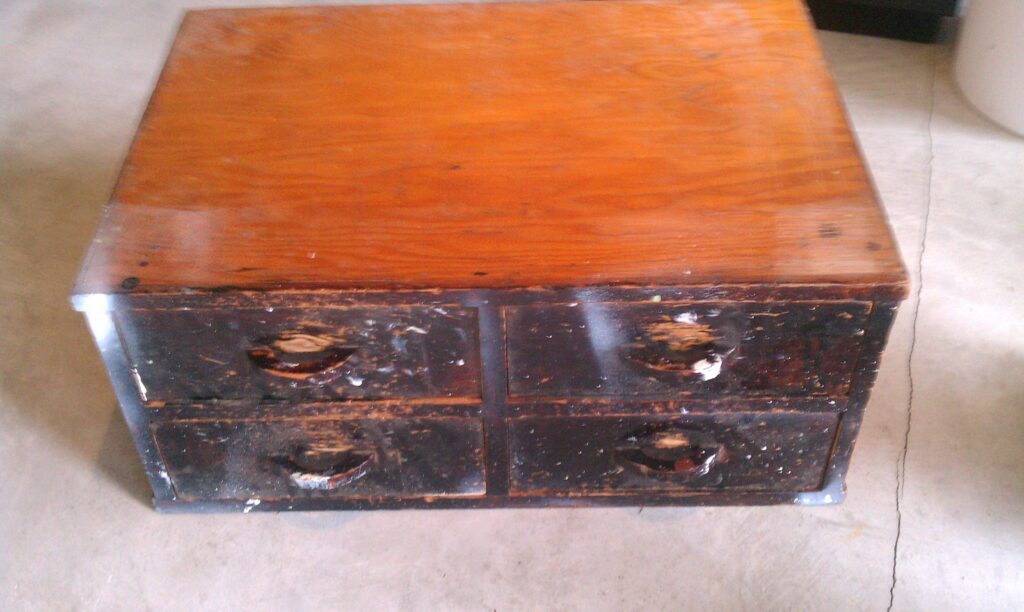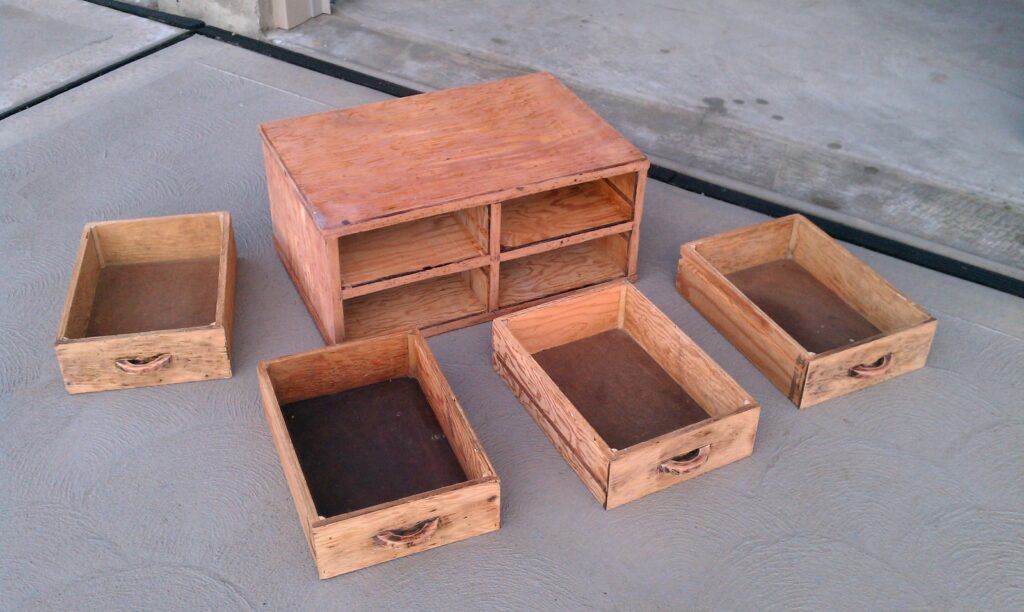 However, when I was out in the garage painting another project, I just randomly pulled it out and started dry brushing it with some gray/white paint mixture I made, right over the crustiness of the old color that I hadn't fully cleaned off yet. I grabbed the silver pulls, and sprayed them a textured black. Then I convinced my husband to build me a base for it so I could turn it into a table. I didn't want to give up on this little chest and I am so so glad I didn't!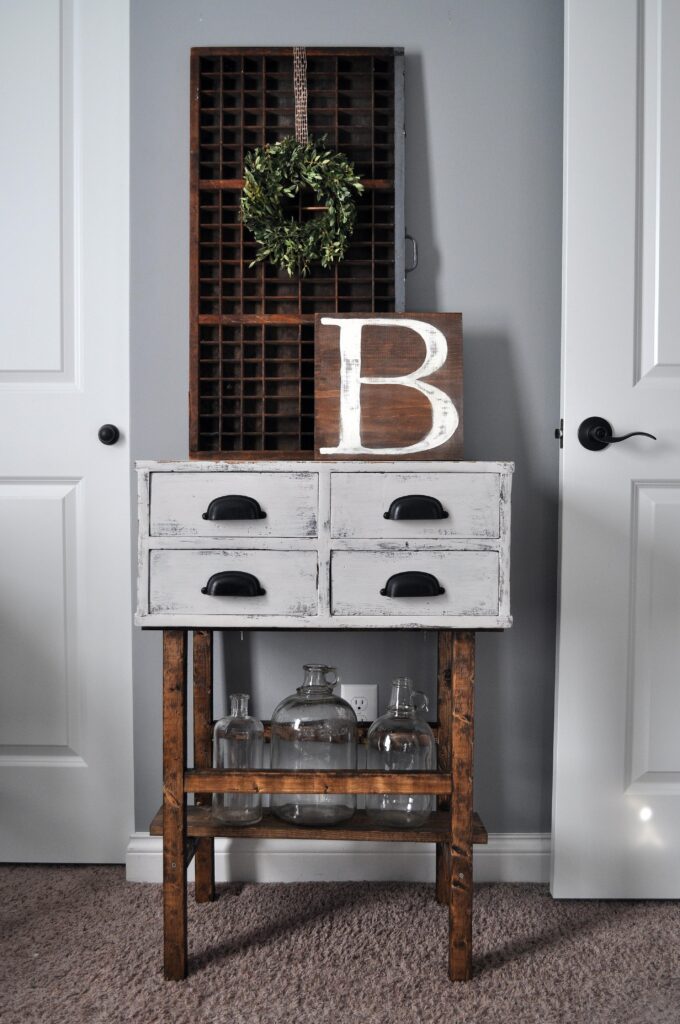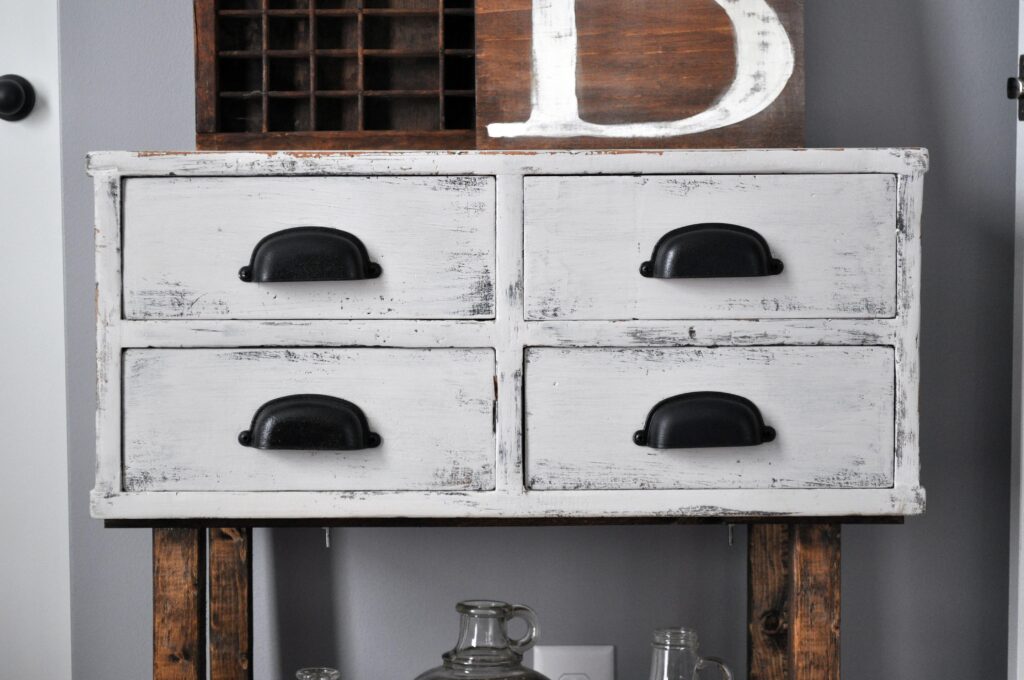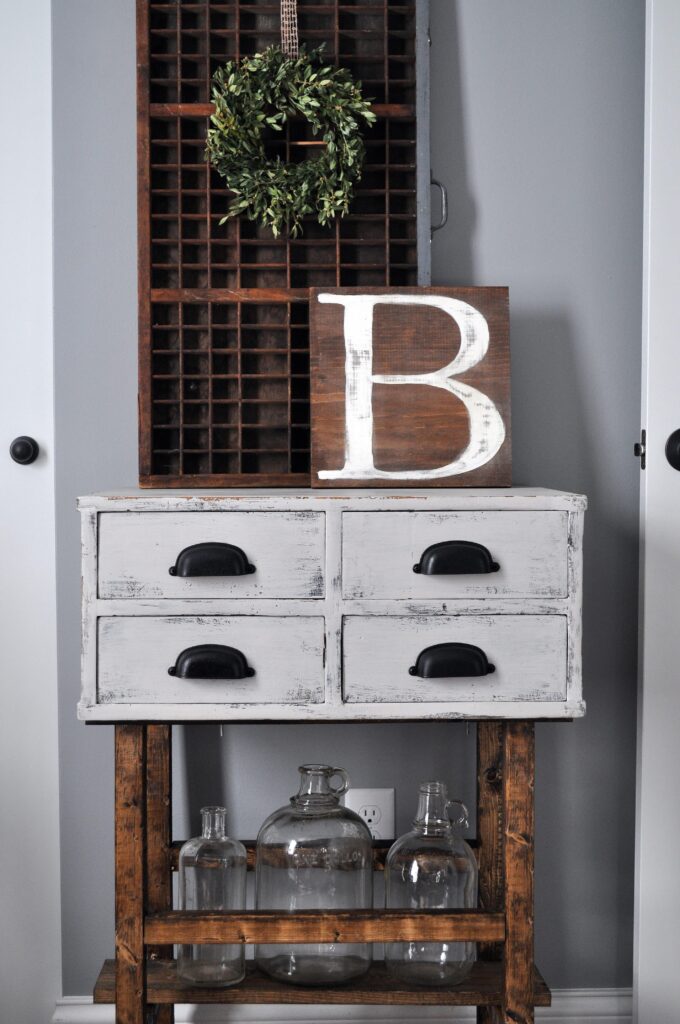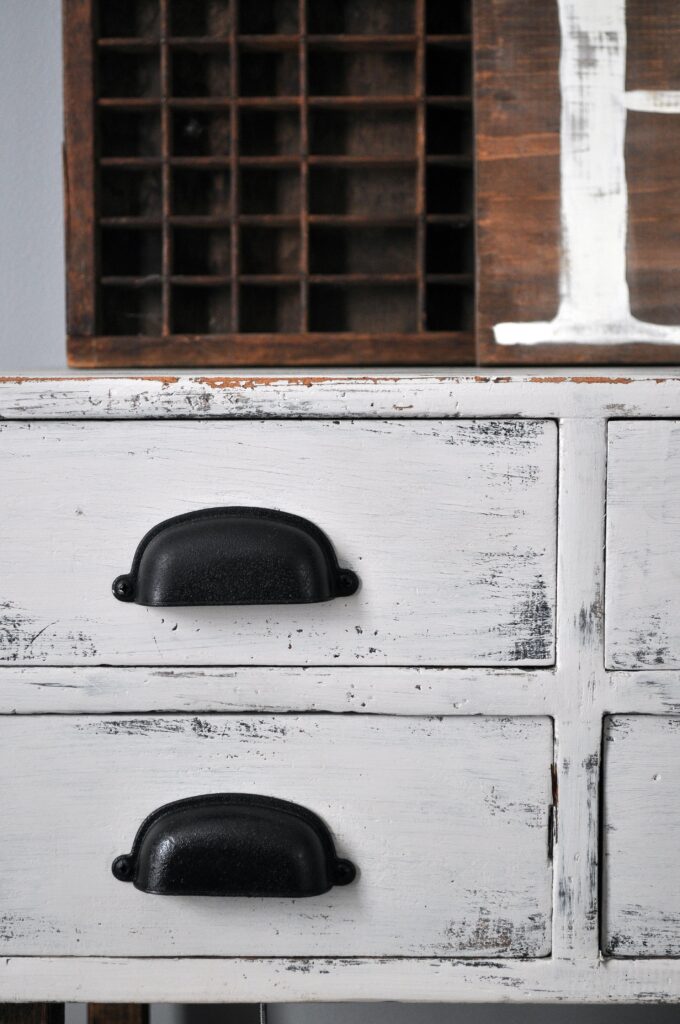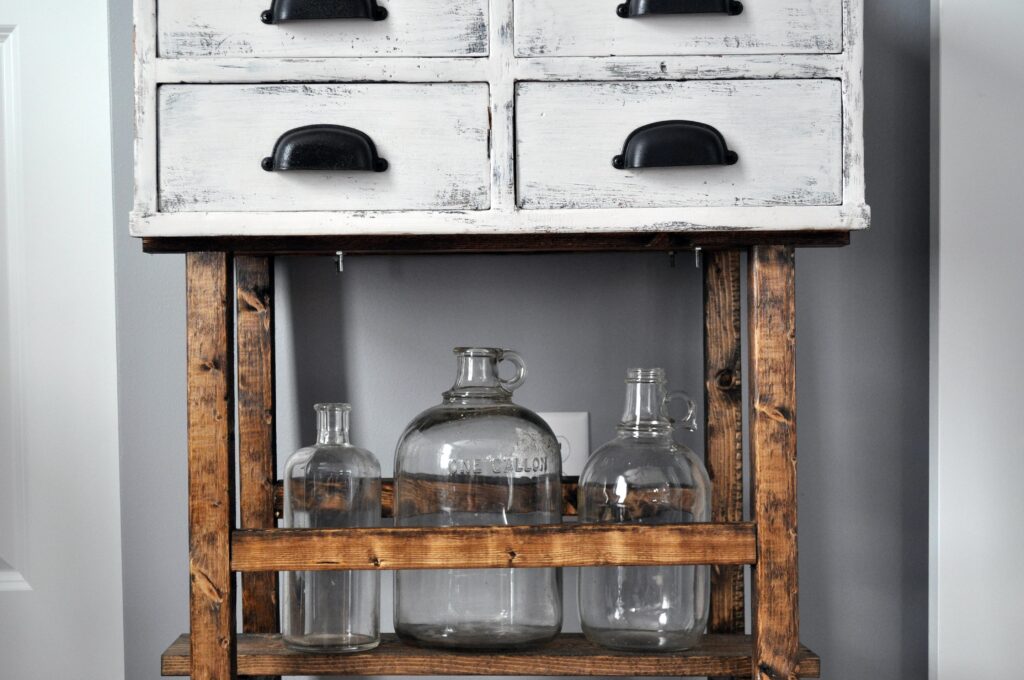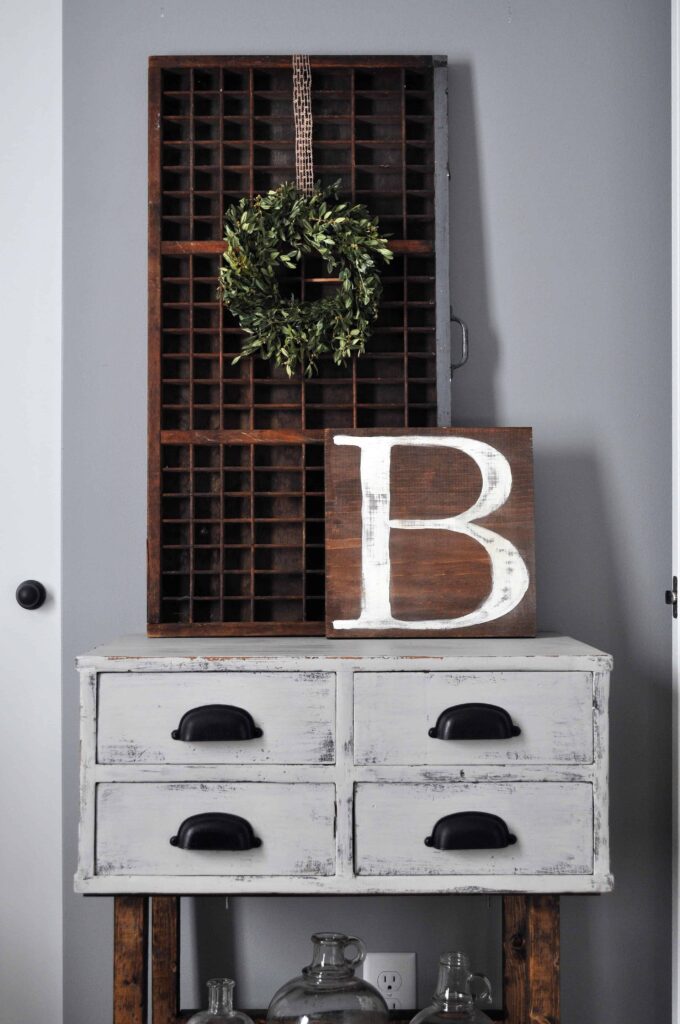 Moral of the story, if you have a piece that your gut is telling you could be great, have patience and wait until you come up with the perfect idea for it.