Simple Valentines Day Table
This post may contain affiliate links. For more information please see our disclosure policy.
When it comes to Valentines Day, your mind probably wanders to roses, chocolates and a romantic night out. Or maybe it doesn't. Maybe your ideal Valentines Day looks a little different than it did years ago, and that's perfectly okay! I am a homebody like no other, so this holiday is best spent with a low key night in, nothing fancy, just relaxing with my husband. That's right, this thirty year old has already reached old lady status…like five years ago, actually. You are about to see how simple I can get around here!
Some of my favorite girls and I wanted to share how easy it can be to throw together a Simple Valentines Day Table if you are thinking of spending it at home too. I mean let's be honest, who really wants to get out of those yoga pants and put on real clothes anyways? Not this girl.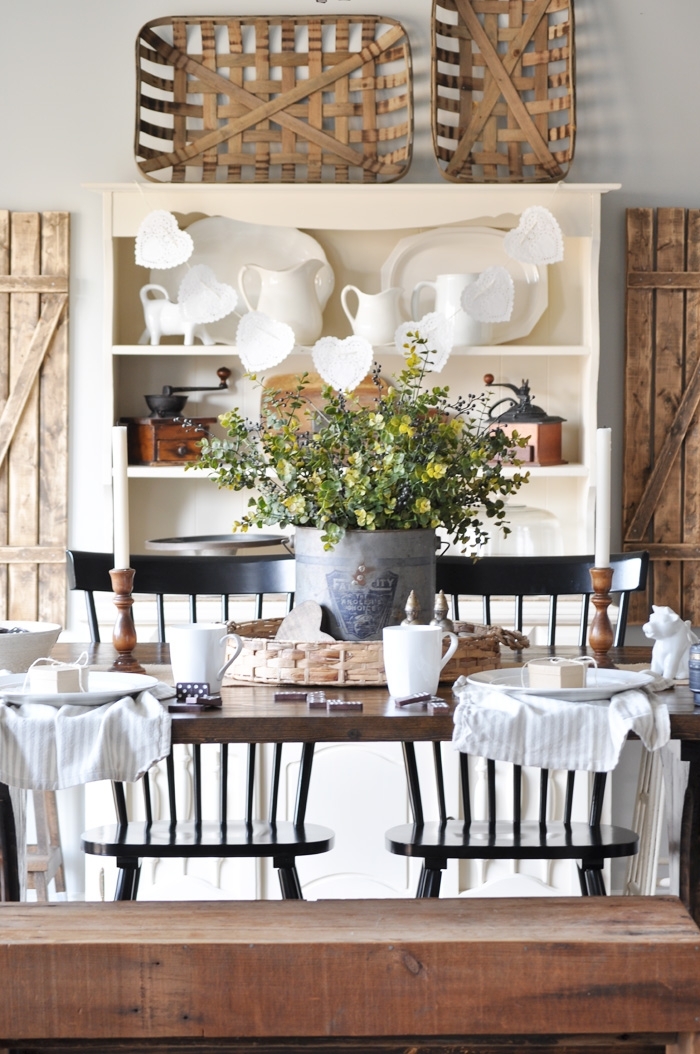 Tip number one for doing anything simple. Hit up all of the dollar bins at your favorite stores. You know the ones I'm talking about! They always have the cutest little trinkets and whatnots that you have to have for each holiday. I picked up some packets of doilies and made a quick DIY heart banner with some twine to hang on our hutch. It actually turned out super cute!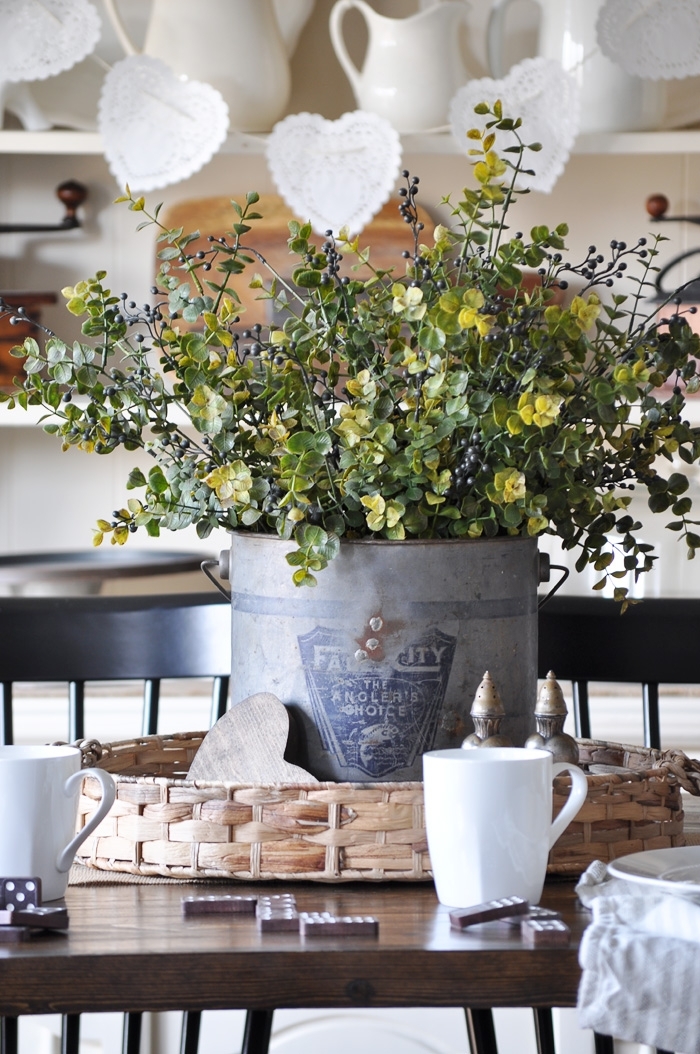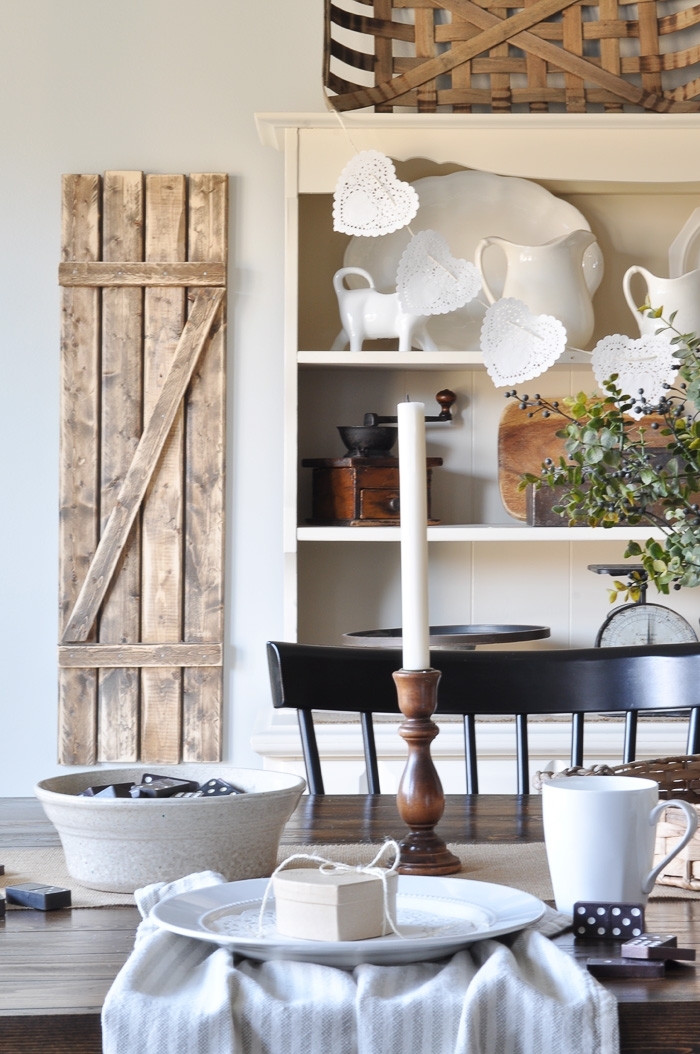 My whole idea for this table was simple and fun. I could picture my husband and I just having a nice little meal here over a game of dominos. What a great way to relax in our favorite place and enjoy each others company. My ideal date!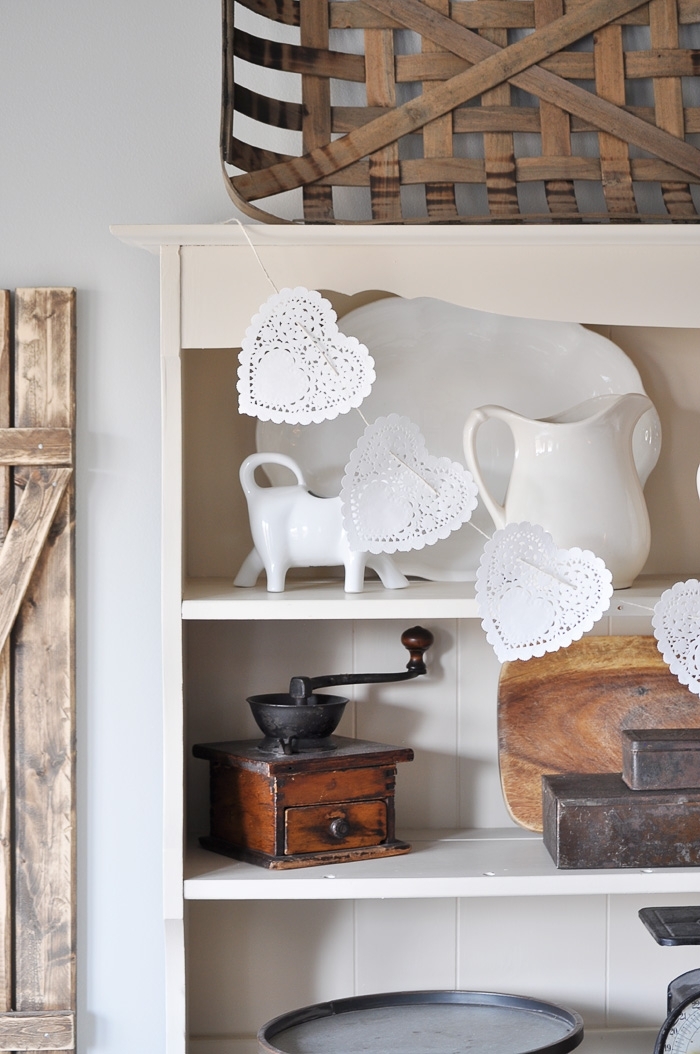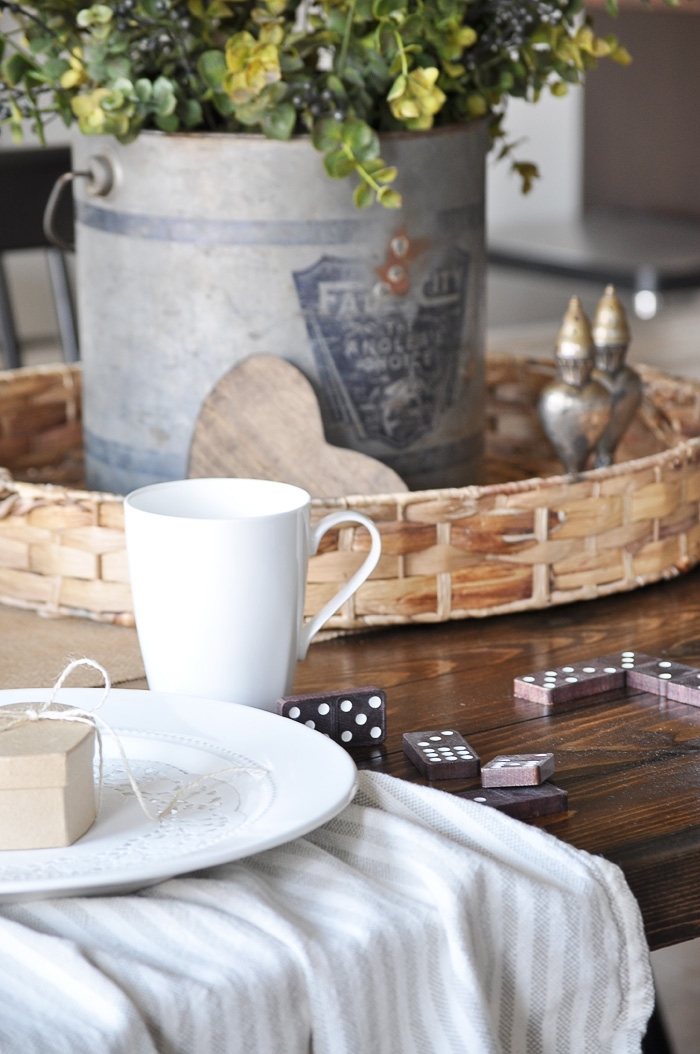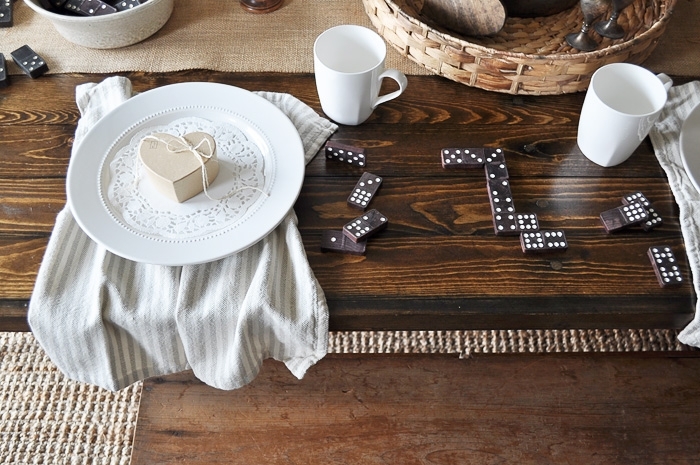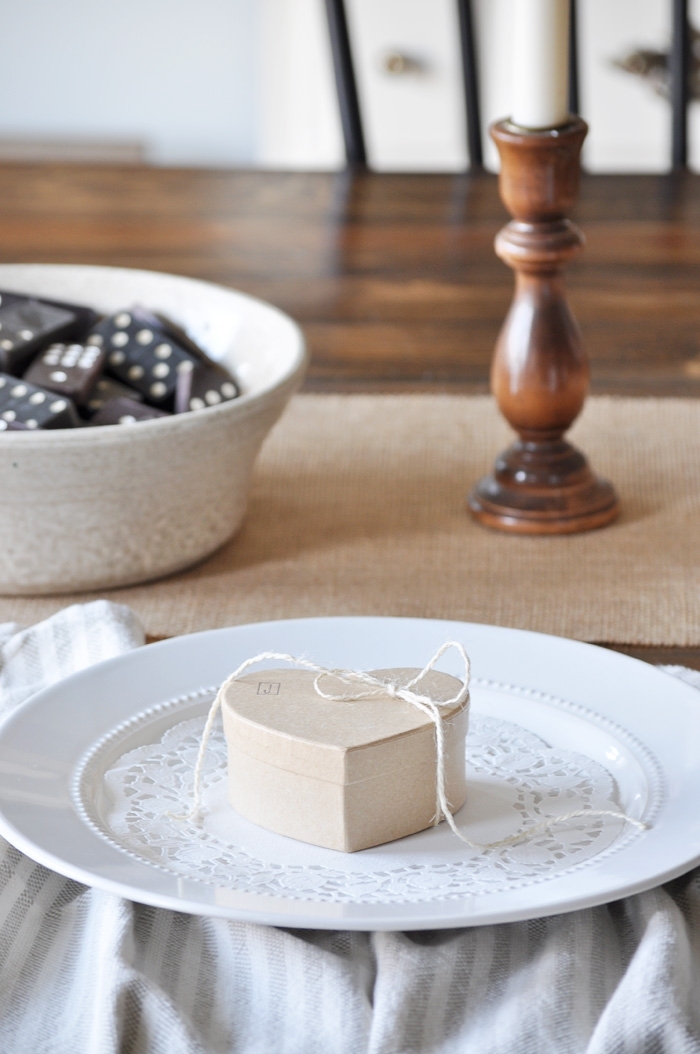 I also found these cute little heart shaped kraft boxes that I thought would be great to add a little treat to for the end of the meal. Or you could even agree that each others gifts have to fit in it. There's one way to stay on a budget! I added each of our initials to the boxes also with a letter stamp, which also can act as a place card.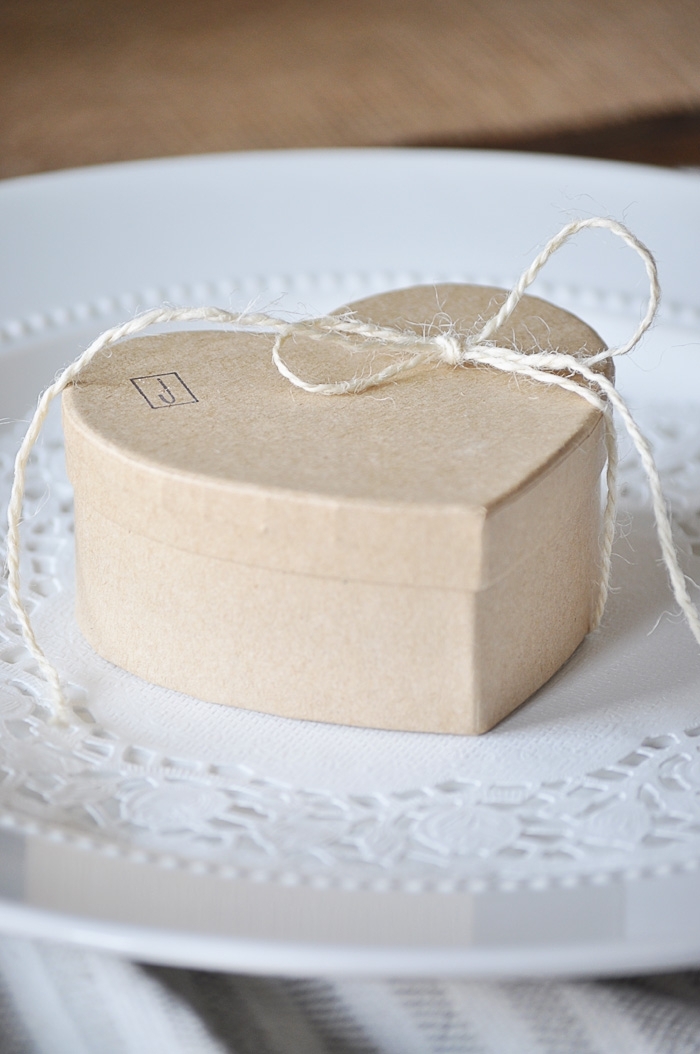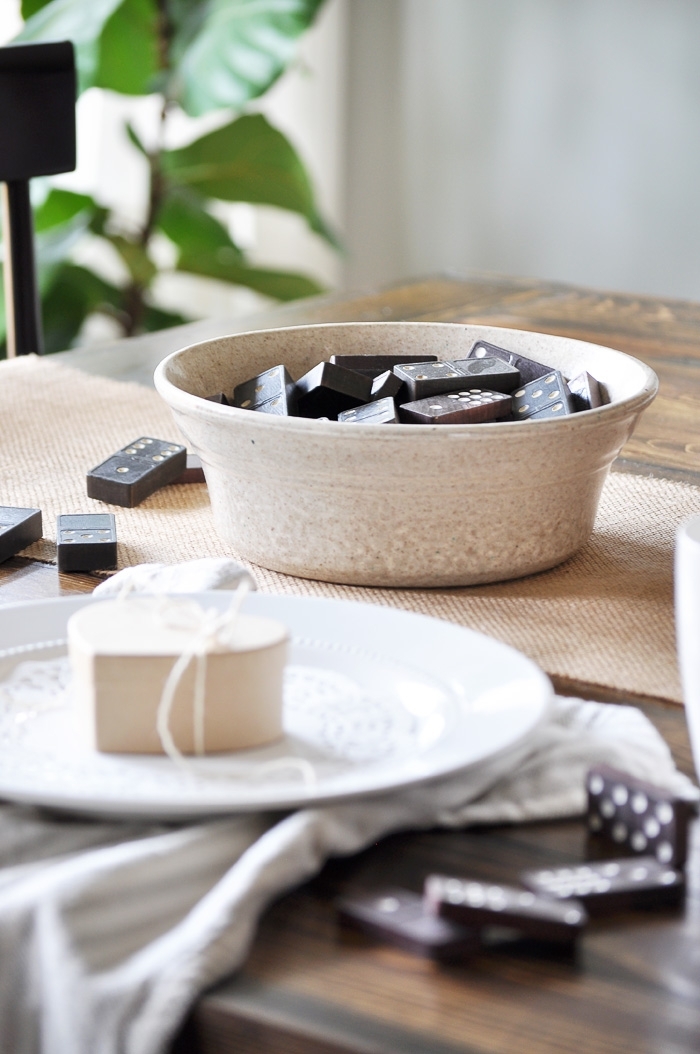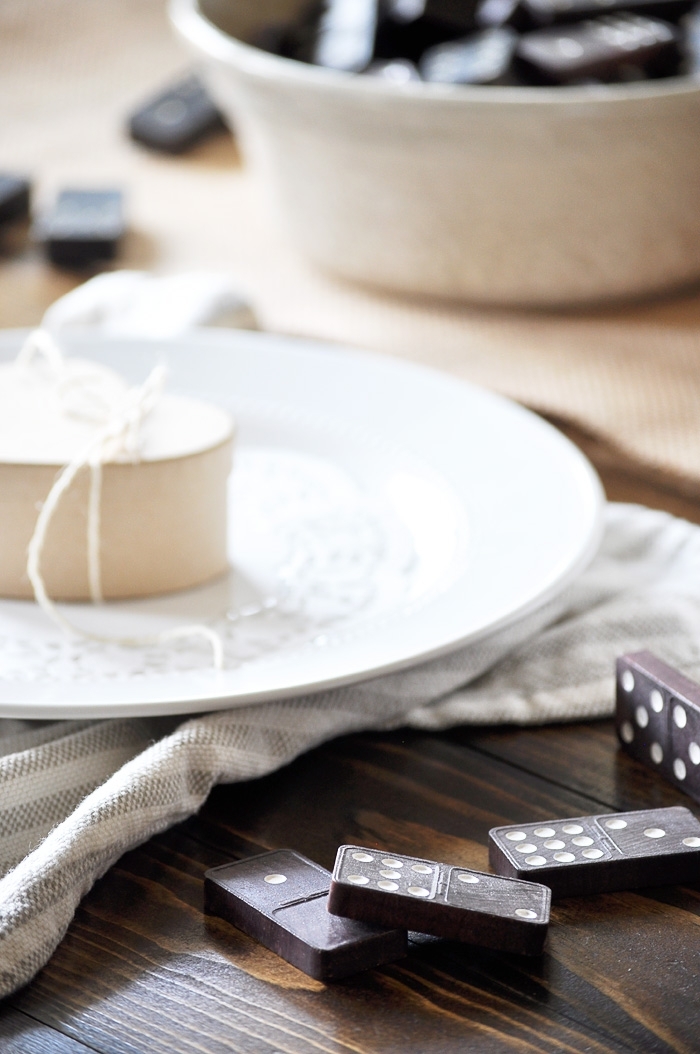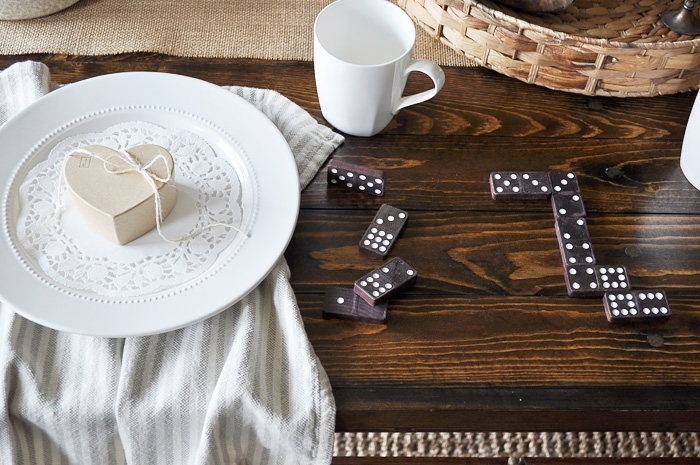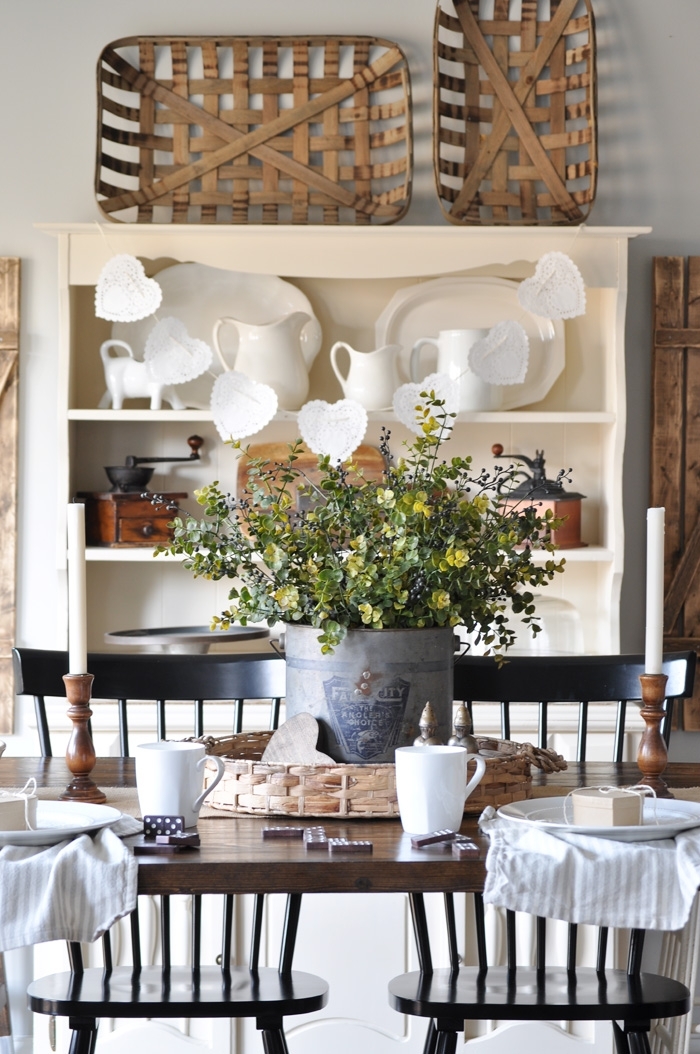 What do you think? I hope you liked it guys!
If you are new here and visiting from one of my sweet friends blogs, thank you so so much for stopping in today, and I hope you take a look around! Thanks so much also to Amanda from The Tale of an Ugly House for throwing this little blog hop together!
Now go and check out what these lovely ladies are sharing for their Valentines Day celebrations!