Fall decorating. Just typing it makes me so excited! Have I mentioned I am completely and utterly obsessed with this beautiful season? Oh, I have already? A million times? Sorry about that! Sadly though, I am having such a hard time deciding on fall decorations this year, other than for this fall mini wreath. I bought a few things a couple of weeks ago but now I am second guessing my color scheme. And it isn't even that I am indecisive on what I want, because I'm not. I know exactly what I am looking for, I just can't find it! Next week is my very first Fall Home Tour on the blog so I have got to get it together!
One thing that I did buy that I love are a few fall floral accents from Michaels. I also had some mini grapevine wreaths that I knew I wanted to use for the shutters in my dining room. Alas! The first fall decoration that I don't have to take back! This is the easiest wreath on the planet.
I wasn't even going to blog it, but this DIY Fall Mini Wreath turned out so pretty and perfect for anyone who is looking for a few mini wreaths to scatter about the house.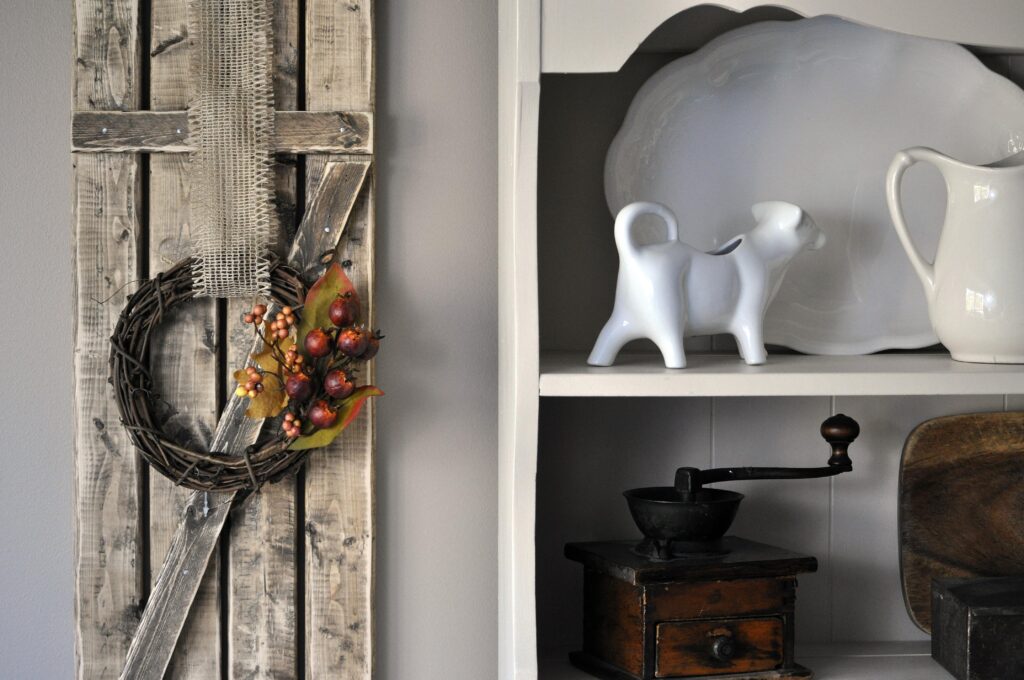 When I say simple, I mean simple. All I did was bend the stem of the floral accent and I stuck it into the wreath under a few of the branches. No glue needed. I used some burlap ribbon I had to hang them on both shutters. They add such a nice fall touch in our dining room. I cannot wait for you to see the rest of my fall décor here on the blog next Wednesday! Save the date!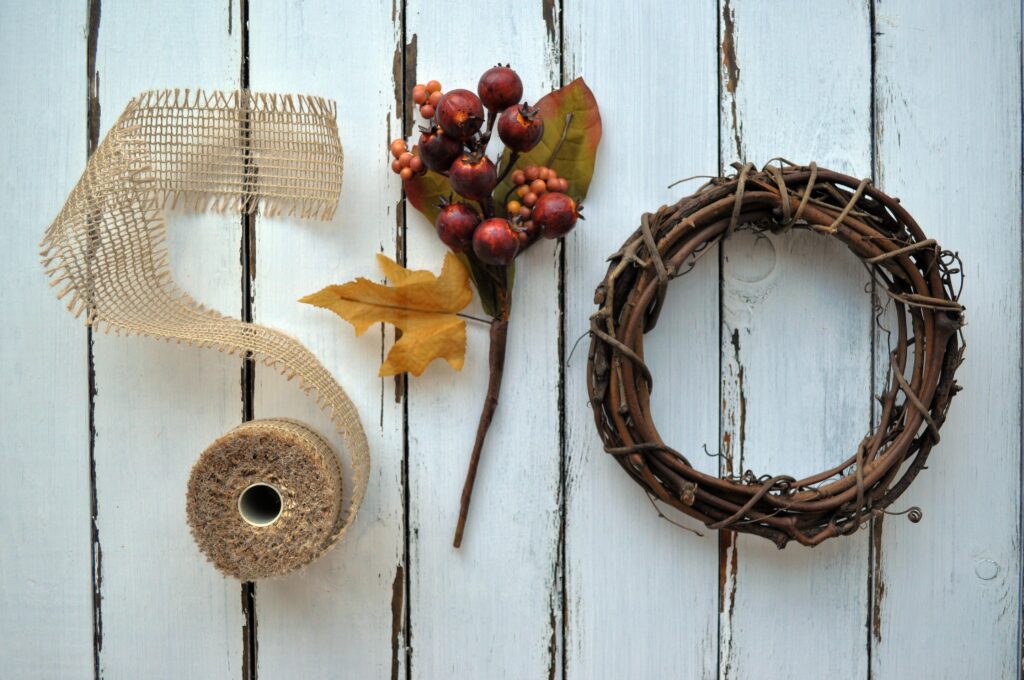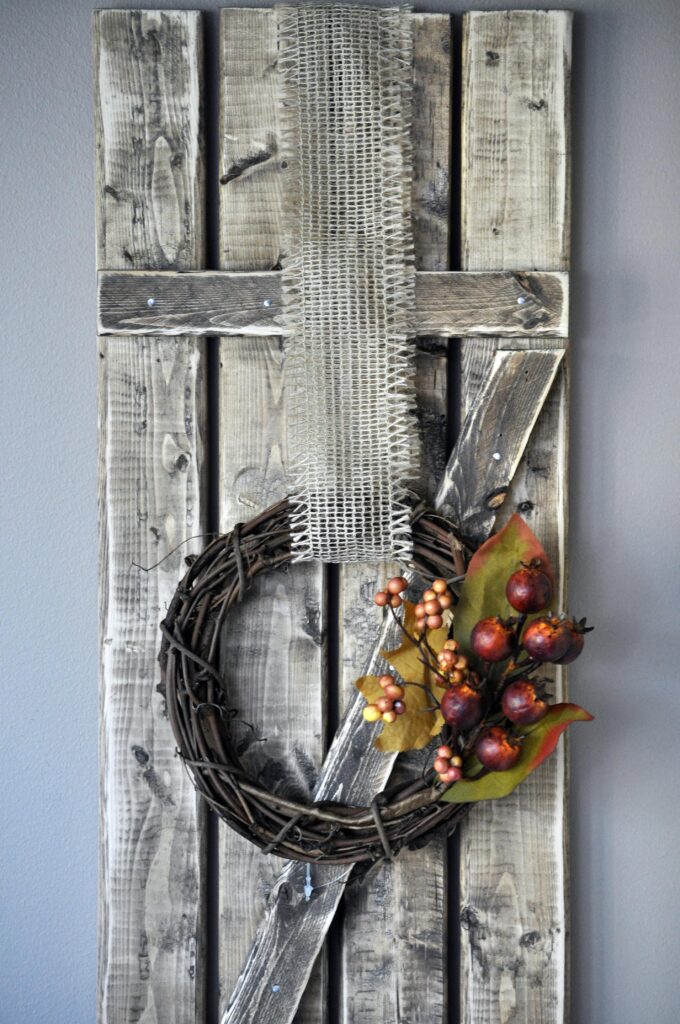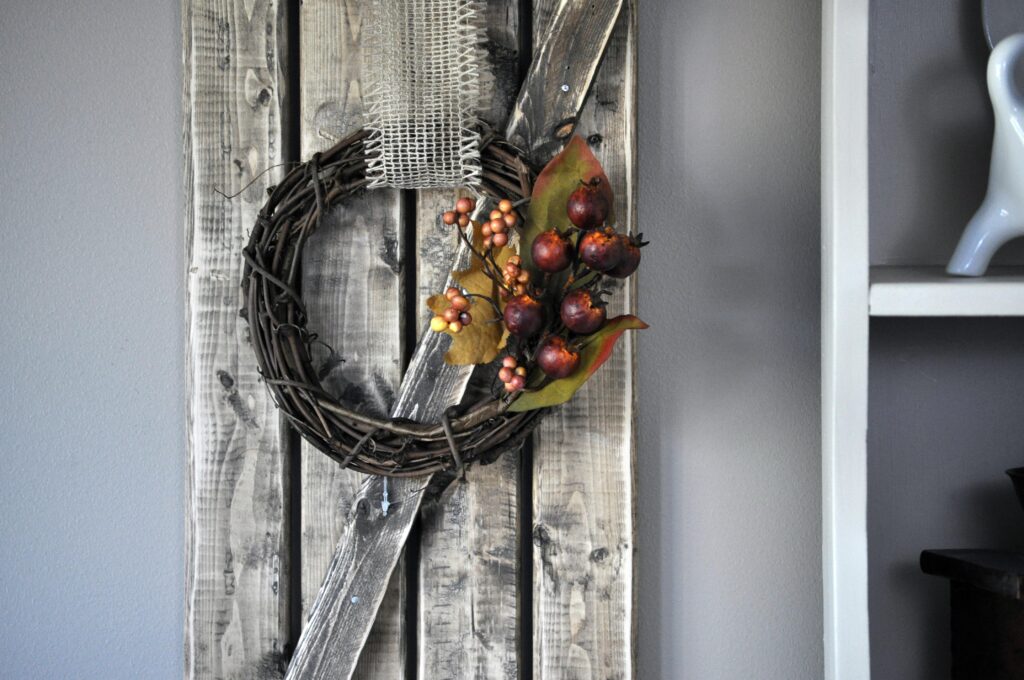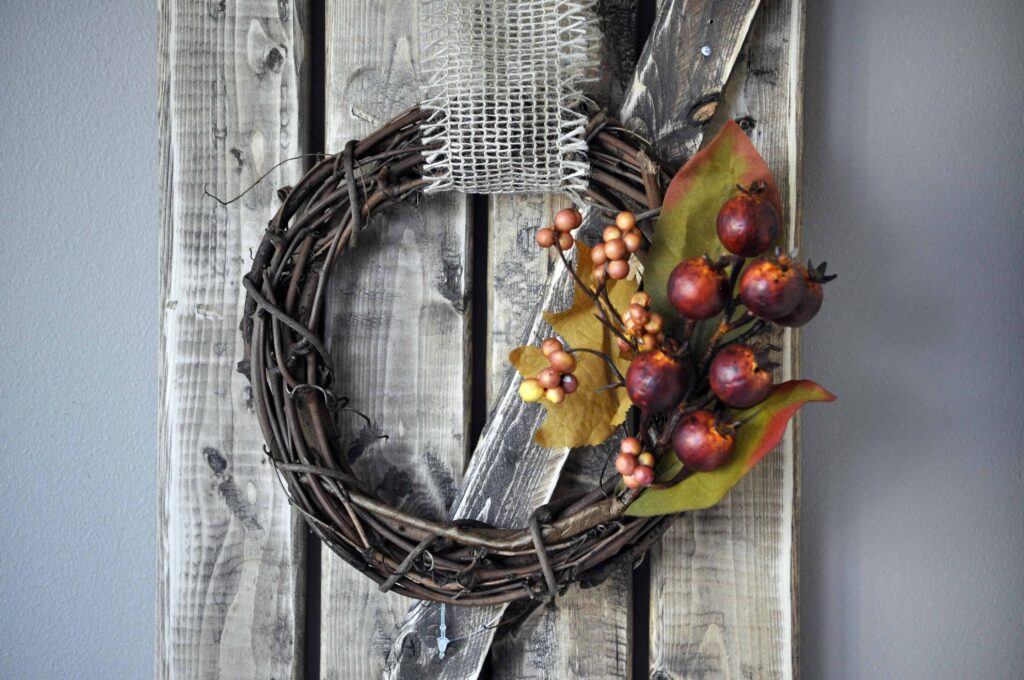 Hope you love it as much as I do! Have a great day!