Paint Dipped Ikea Stool
This post may contain affiliate links. For more information please see our disclosure policy.
Ikea. My love for this store is just crazy, and I have only been there twice! Say whatttt? Yeah, just two times. There was no Ikea in St. Louis back then (but they are building one now and it will open in Fall 2015!!! I already have a countdown going!) My first trip to this dream of a store was a few years ago when I went to Chicago with my husband and in-laws. They were remodeling their kitchen and ordering what they needed, while my husband and I roamed around for three glorious hours. I fell in love with everything. My second trip to Ikea was just this past summer when we took a trip to Minnesota to visit some family, and I did a little bit of damage to say the least. One of my favorite purchases was the well know BEKVAM Step Stool. I bought mine in beech (raw wood look) so I could stain it and/or paint it whichever color I wanted. I ended up just staining it with a dark wood stain and called it a day. If you search it on Pinterest you can find all kinds of different ways people have made over this adorable little stool.
Finally, I too decided to add a little character of my own. I actually use this stool quiet frequently in our kitchen so I knew I didn't want to paint the entire thing, therefore I decided just to do the "paint dipped" look. I measured the legs of the stool up 5 inches and taped it off with painters tape. I then used a sponge brush and some chalk paint and painted the bottoms of the legs. I left the paint with a kind of dry brushed look rather than an even solid coat to give the worn look I love.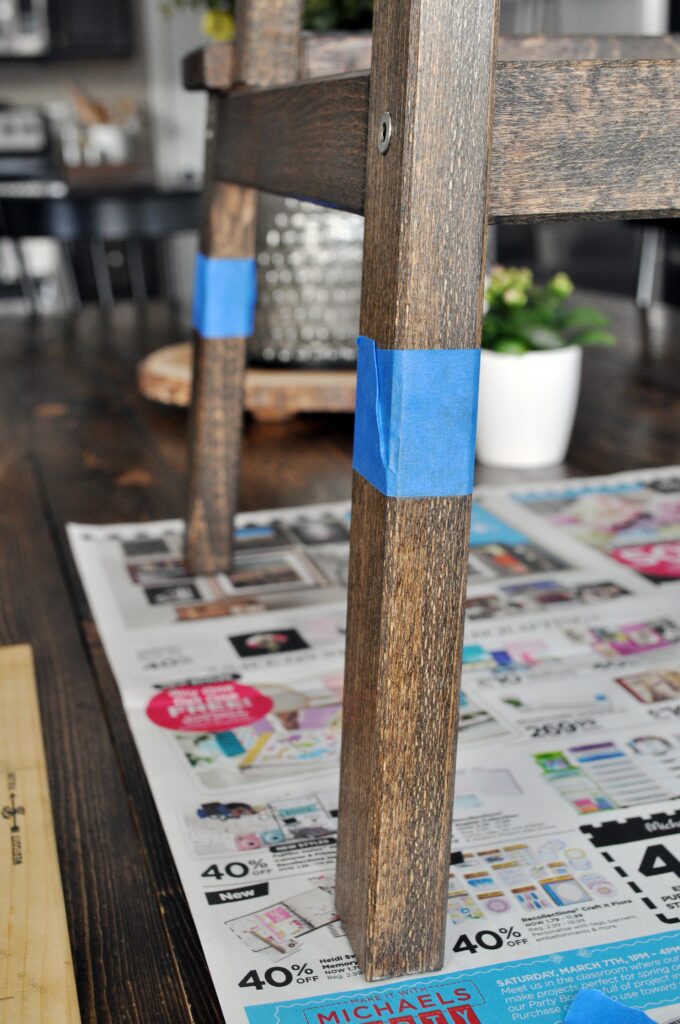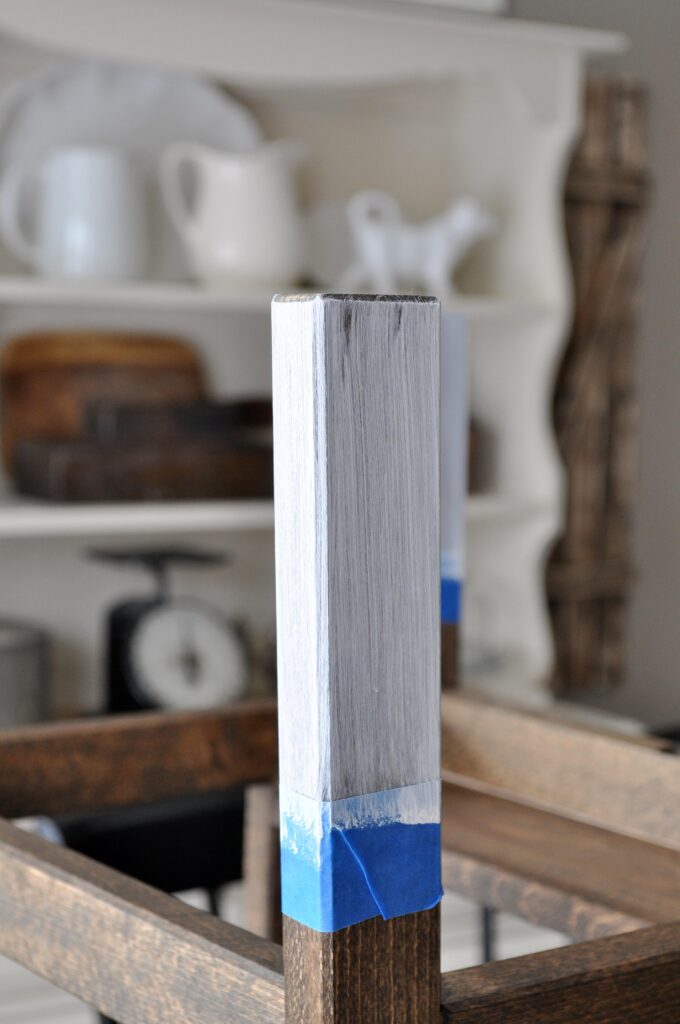 I am pretty happy with how my paint dipped Ikea stool turned out. Not a drastic change, and certainly not the hardest DIY project, but it gives the stool a bit more character and attention rather than how it looked before.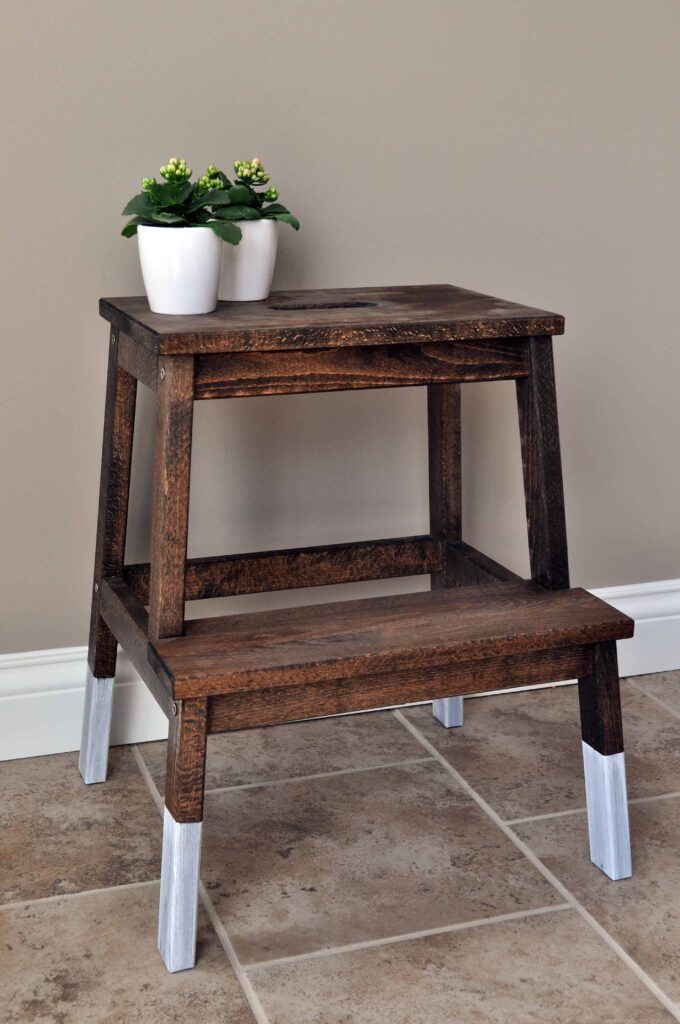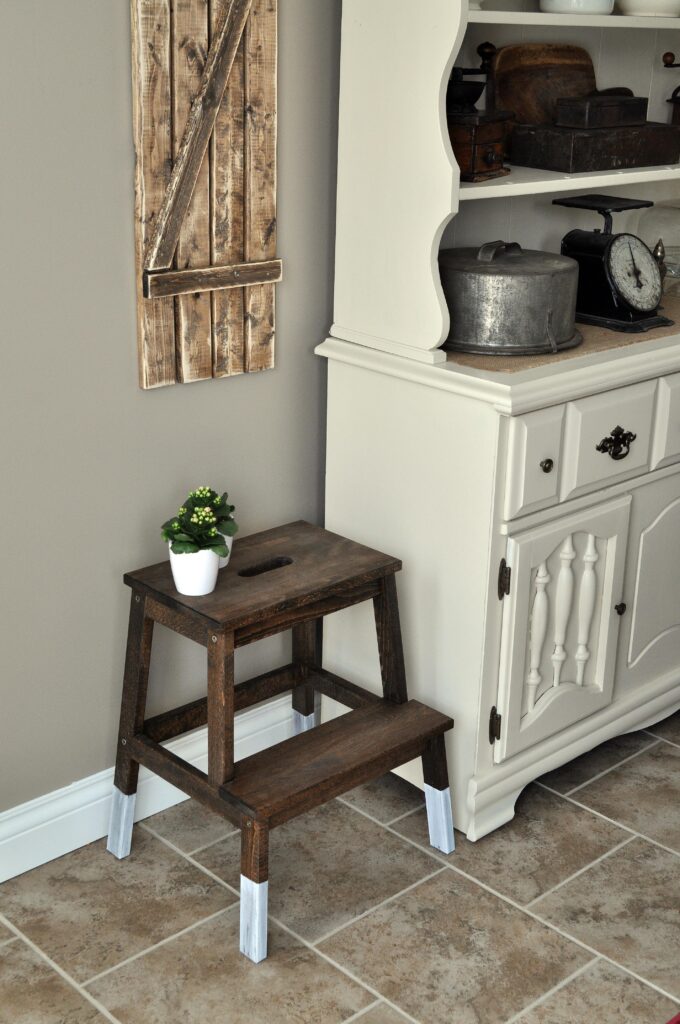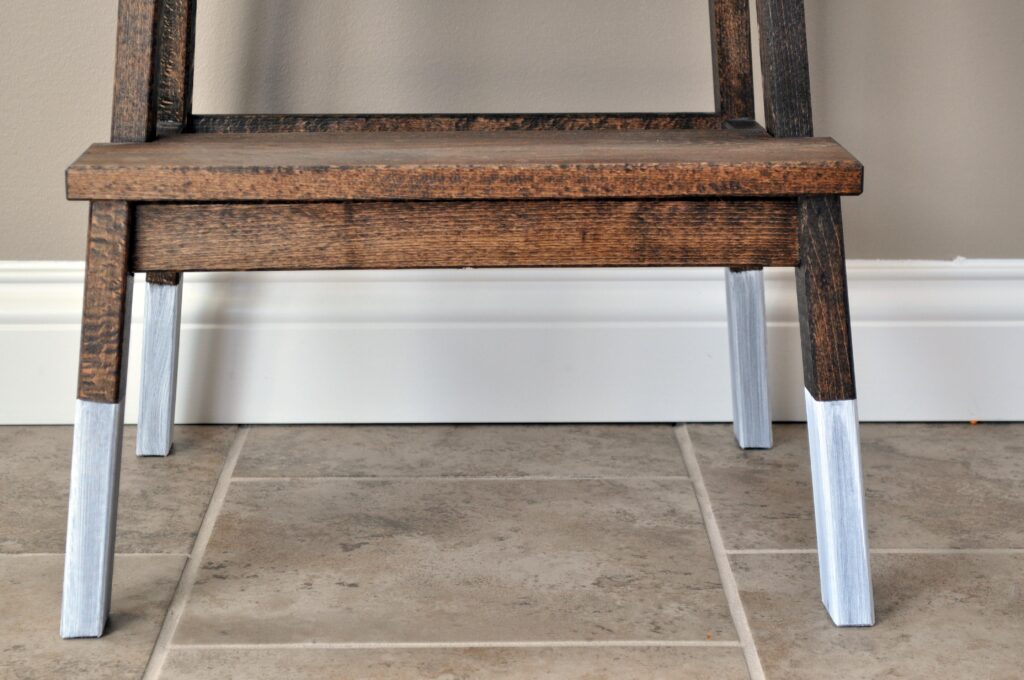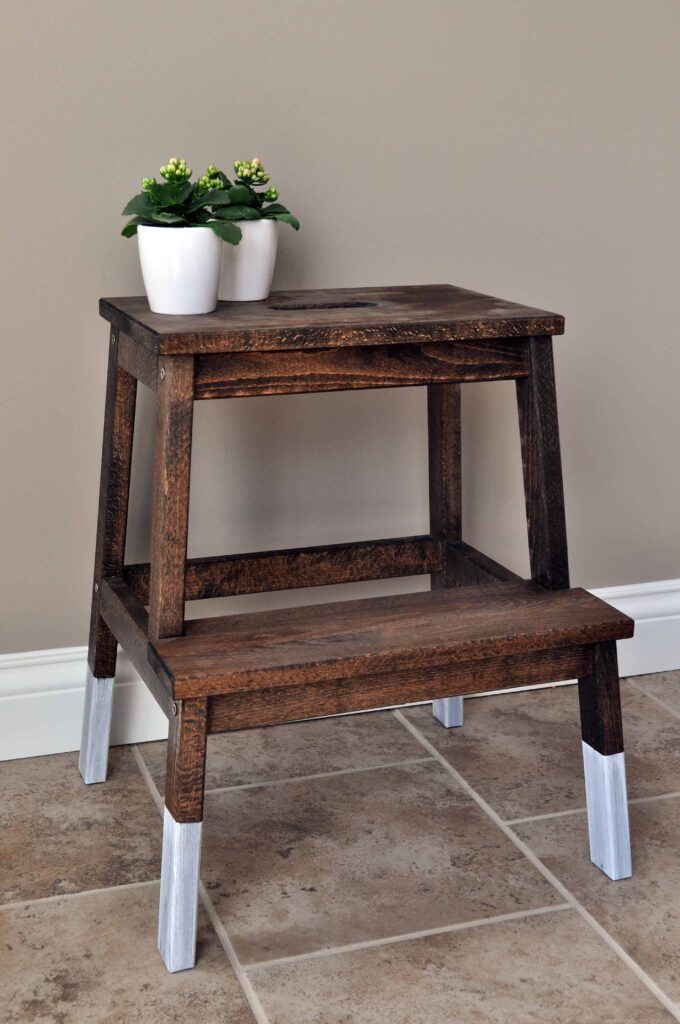 You can also follow me on Instagram and Facebook for extras! Also you can SUBSCRIBE to Little Glass Jar via email on the sidebar for emailed blog posts!