Scrap Wood State Art
This post may contain affiliate links. For more information please see our disclosure policy.
I love quick and easy do it yourself projects, and this one might be the best of both! I have a lot of scrap wood laying around from past projects that I hate to throw out, so I'll save them and I try to use them as much I can. I recently made a new sign for my office that ended up being too long, so I have to cut about six inches of wood off the end. It was already stained and painted, so I figured I could think of something to add onto the piece of scrap wood for a little sign or something. I have been using my Silhouette Cameo machine a lot lately, and had the idea for a little DIY state sign. I have a lot of pride being from the Midwest and living in Missouri my entire life, so this project was perfect to show that.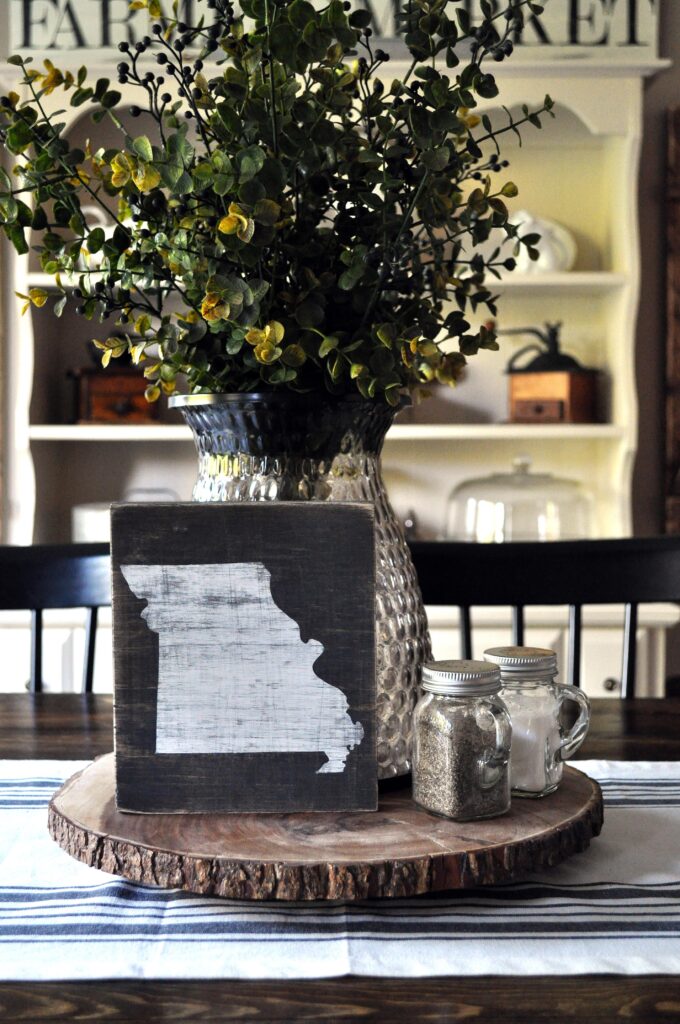 I started with this piece of scrap wood, and used my Silhouette Cameo to cut the outline of Missouri onto a piece of vinyl. I placed the vinyl on the wood and painted the cutout part with white craft paint. I then sanded over the entire piece to give it a rustic, weathered look, and that was that! I think the entire thing took me about ten minutes. Super simple, and a piece that can be placed just about anywhere in the house!