Ladder Back Chair Makeover
This post may contain affiliate links. For more information please see our disclosure policy.
If you are new to the Repurpose Design Series, welcome!!! Allow me to give you a quick rundown of how this works. I have teamed up with eight other fellow, ridiculously talented bloggers, and every three weeks we are challenged to take $20, go out into the world of junk and find something old we can repurpose into something fabulous! Thrift stores, antique malls, yard sales, Craigslist, handmedowns, even dumpster diving, it's all fair game. If you missed our first round of reveals, you can find them [here], and I must say, I was blown away by the talent in this group! Trust me, you want to check these ladies out.
Not only do we share our projects, but we share yours too! That's right, you get in on the action as well! Each week we have been picking one winner to feature on our Instagram accounts who we think nailed the Repurpose Design Challenge. All you have to do is share your $20 project on Instagram and use the hashtag #SalvageSwagger to enter. Easy as that. Each Thursday we share a new winner, so get your #SalvageSwagger on with us!!!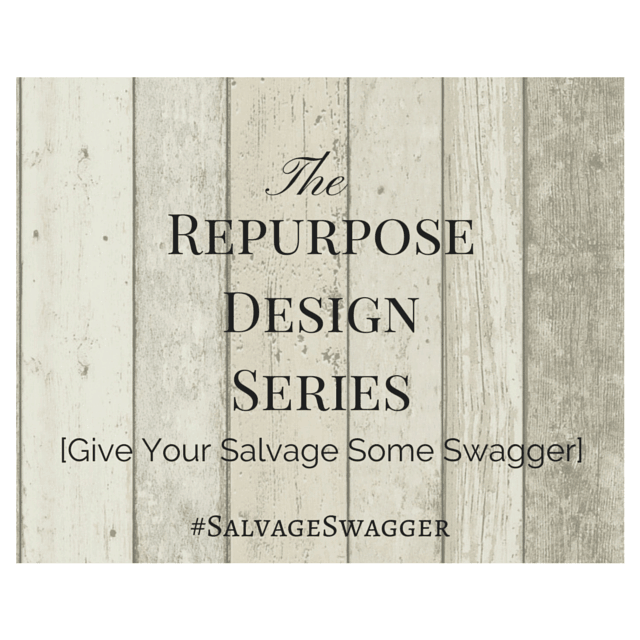 Now, lets get down to business. My project this round was a new [to me] chair for my office. I ran across this ladder back chair at Goodwill for $6 that I loved. I actually left and didn't get it, but you know how that goes. The next day I was on my way back to Goodwill praying it was still there, and thankfully it was. So it was all mine.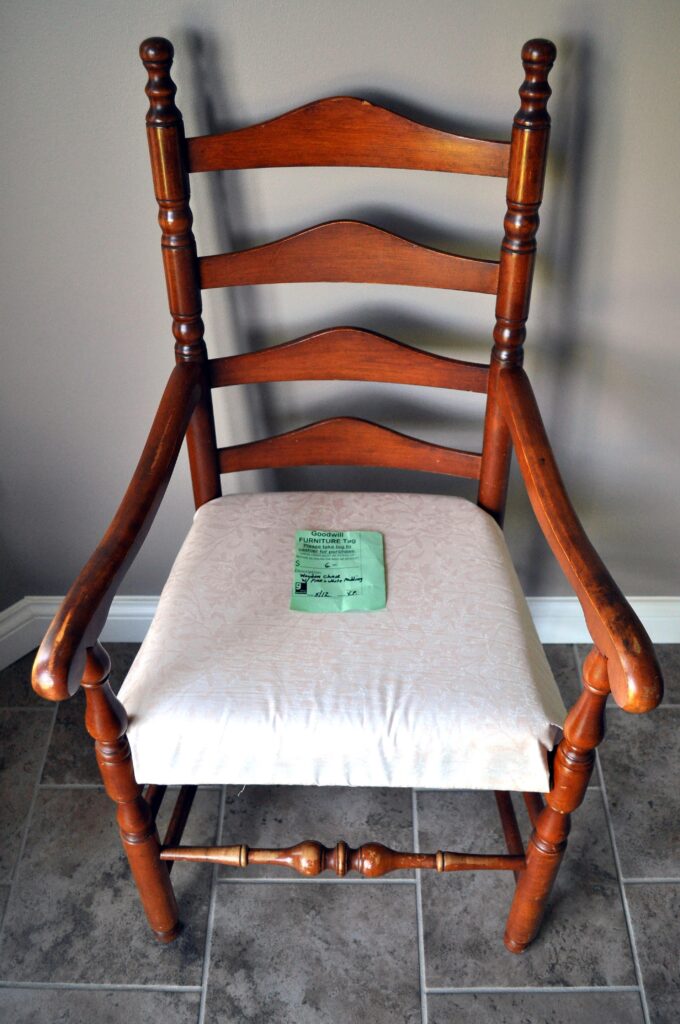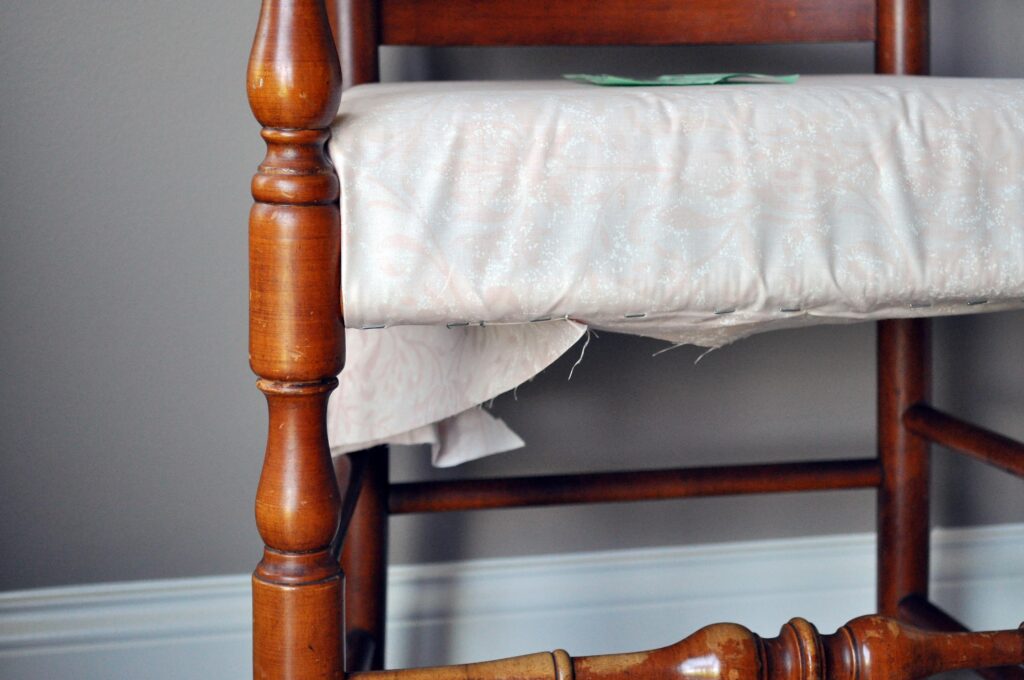 I hated the color of the wood, and the fabric obviously had to go. I thought about just spray painting the wood but, we all know how much I loooooove wood grain, so I made the decision to sand down the entire chair. It was not fun. Not fun at all. I got most of the varnish off with my hand sander, but for all the curves I had to use some elbow grease, and it took for-ev-er.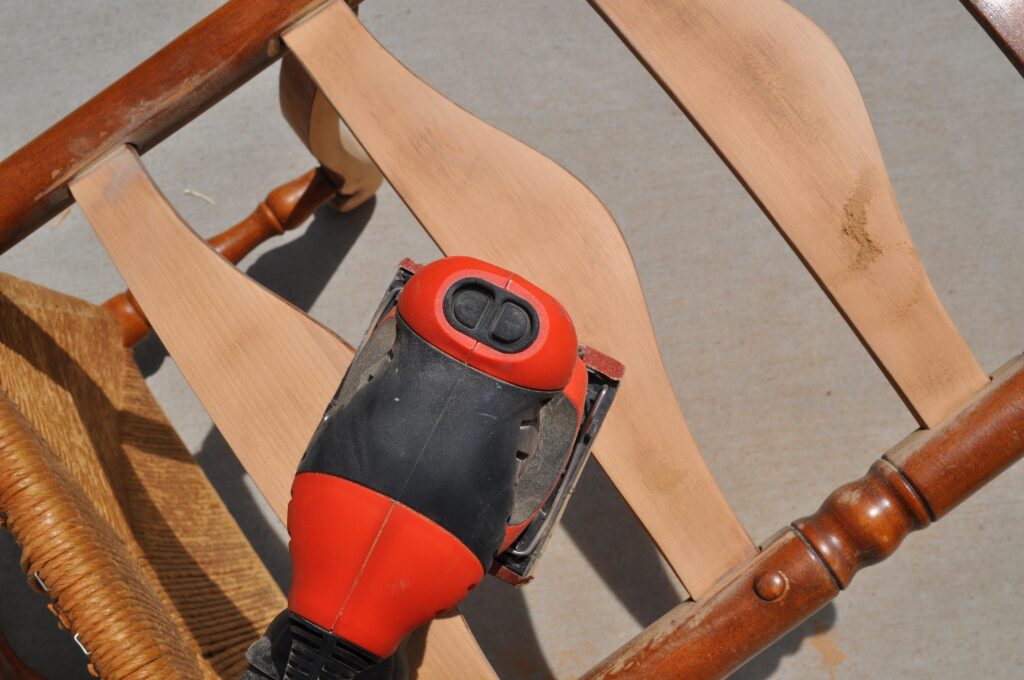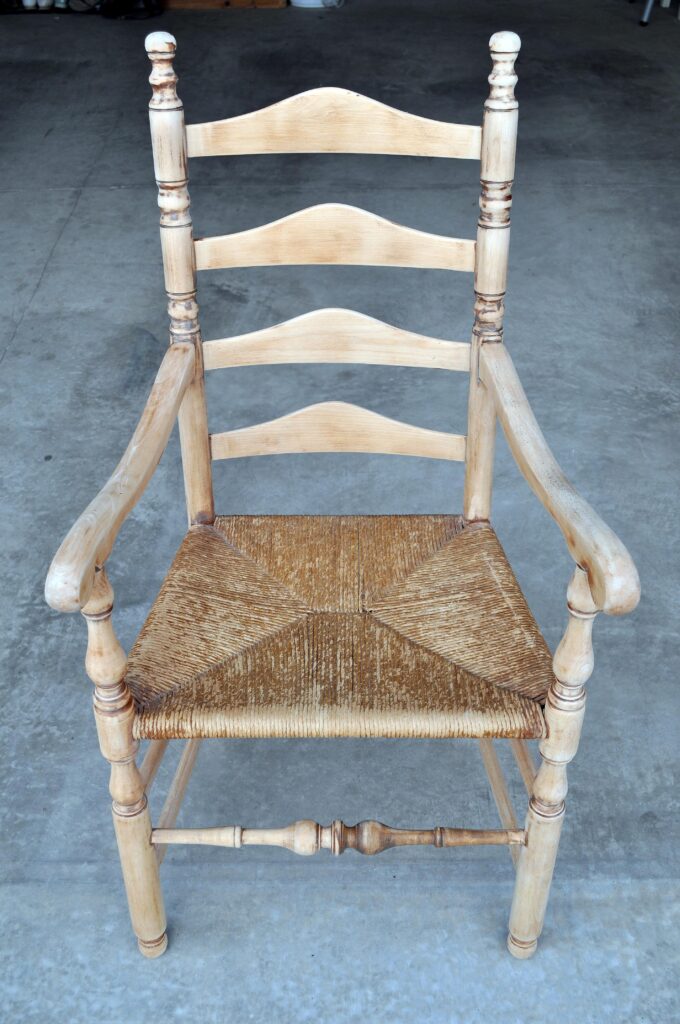 Five hours later [no joke], I had raw wood. I stained it with some Minwax Dark Walnut stain and coated the top with Polyacrylic and called it a day. I went on a hunt to all of my local fabric stores and found some awesome navy blue and white gingham fabric that I thought would look great with the wood color, and great in my office. I have never ever reupholstered anything in my life, so this was a first. A million staples later [maybe I am exaggerating, maybe not] my chair makeover was complete. And here you have it!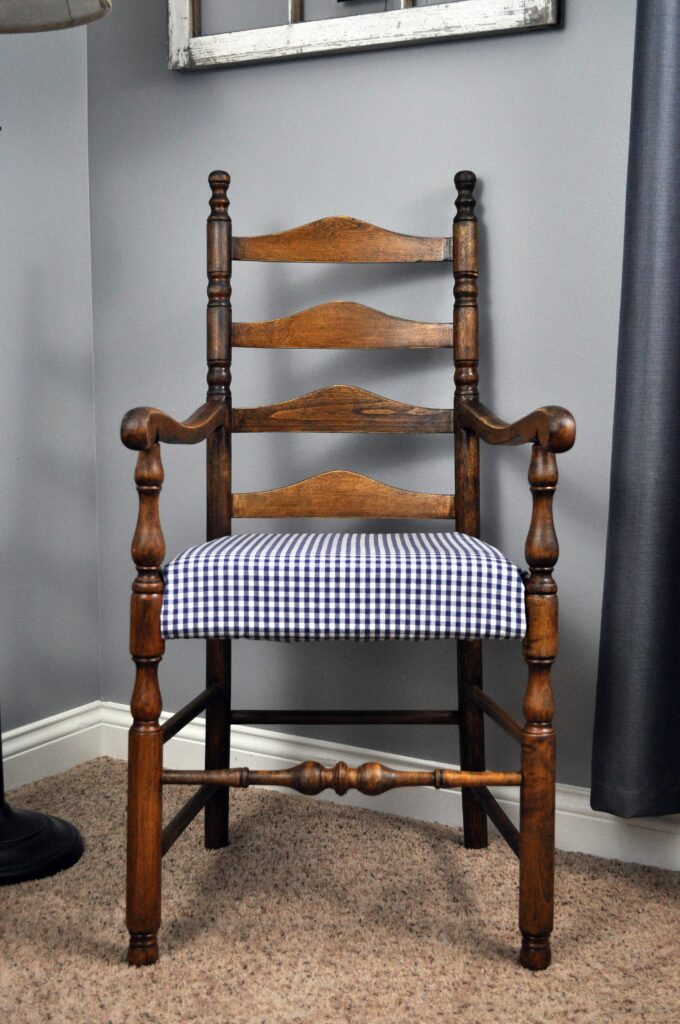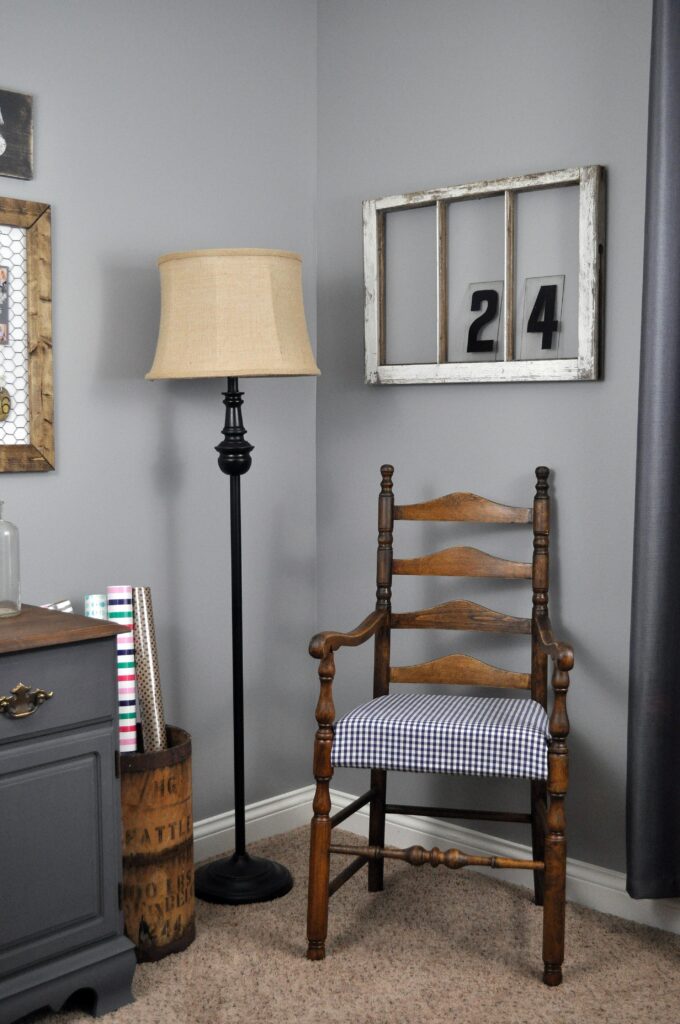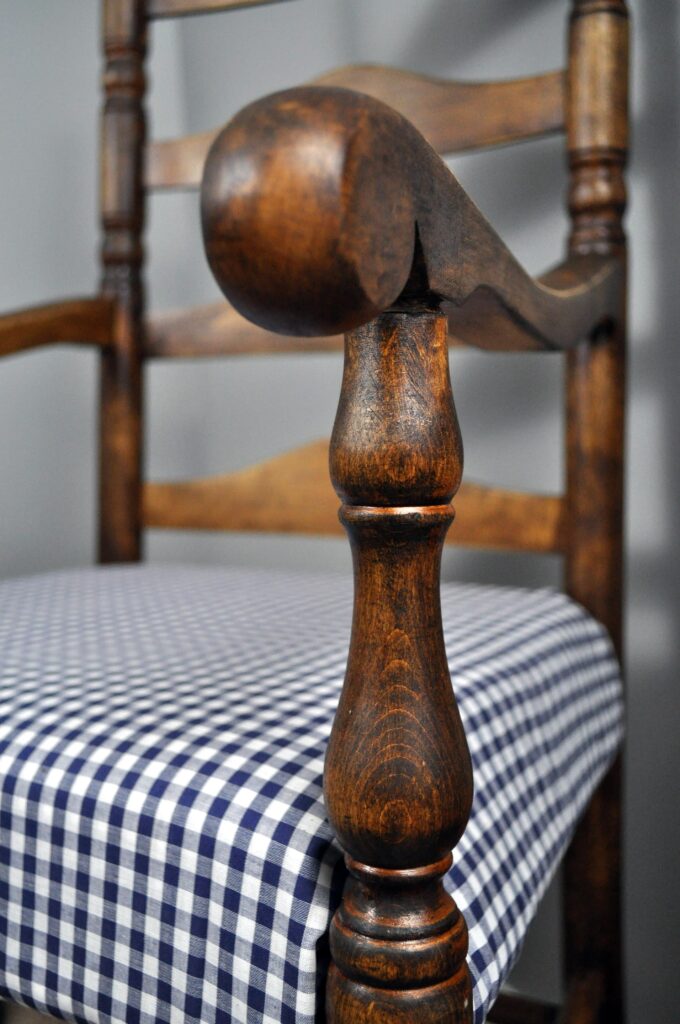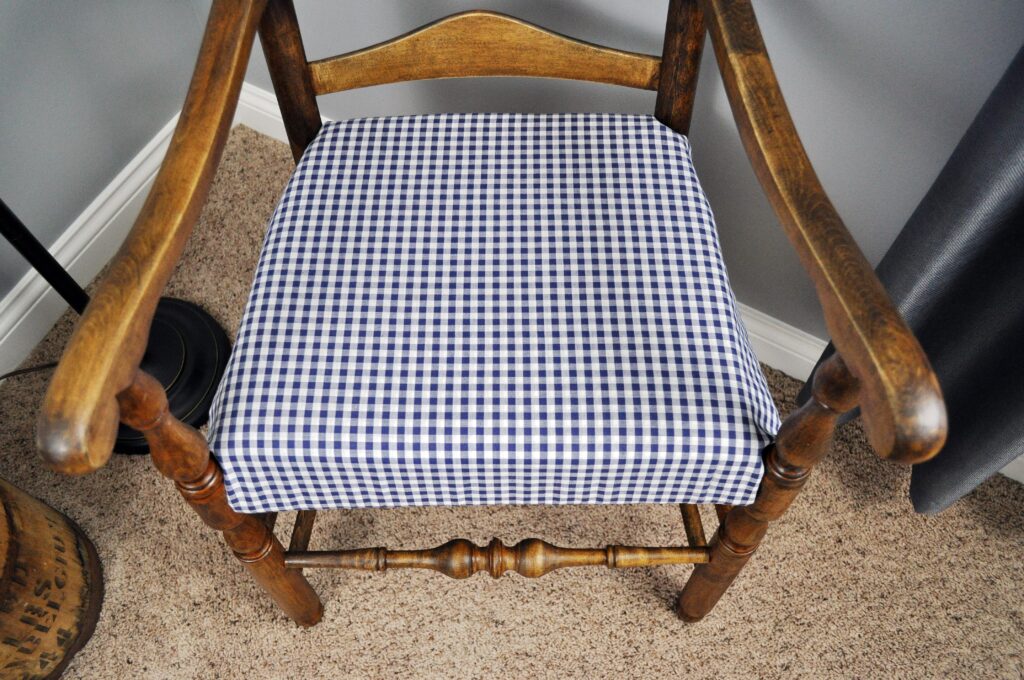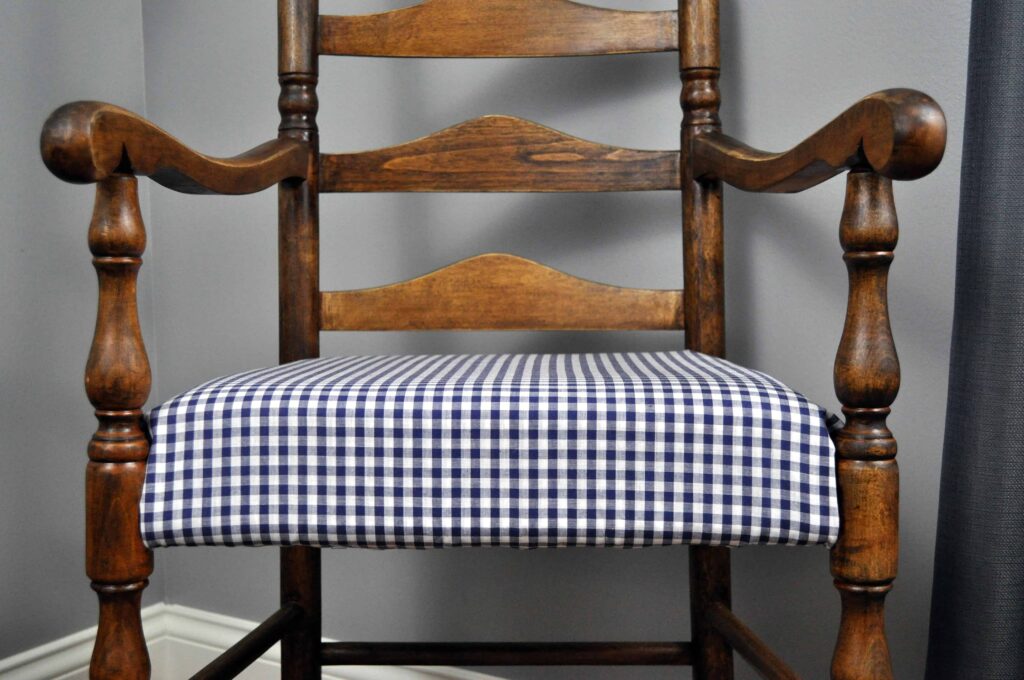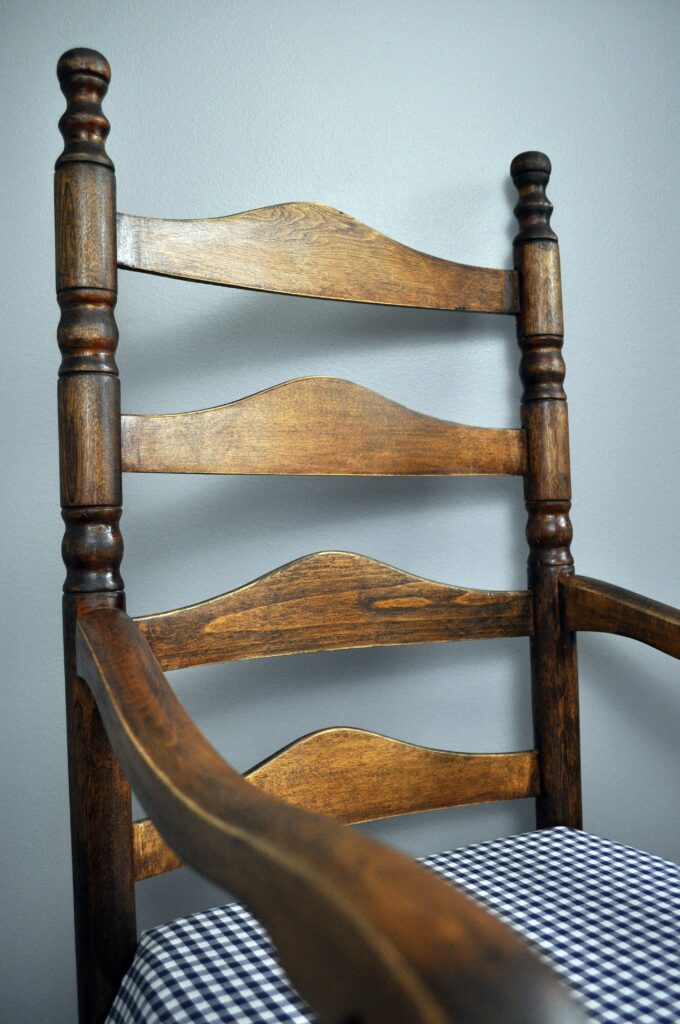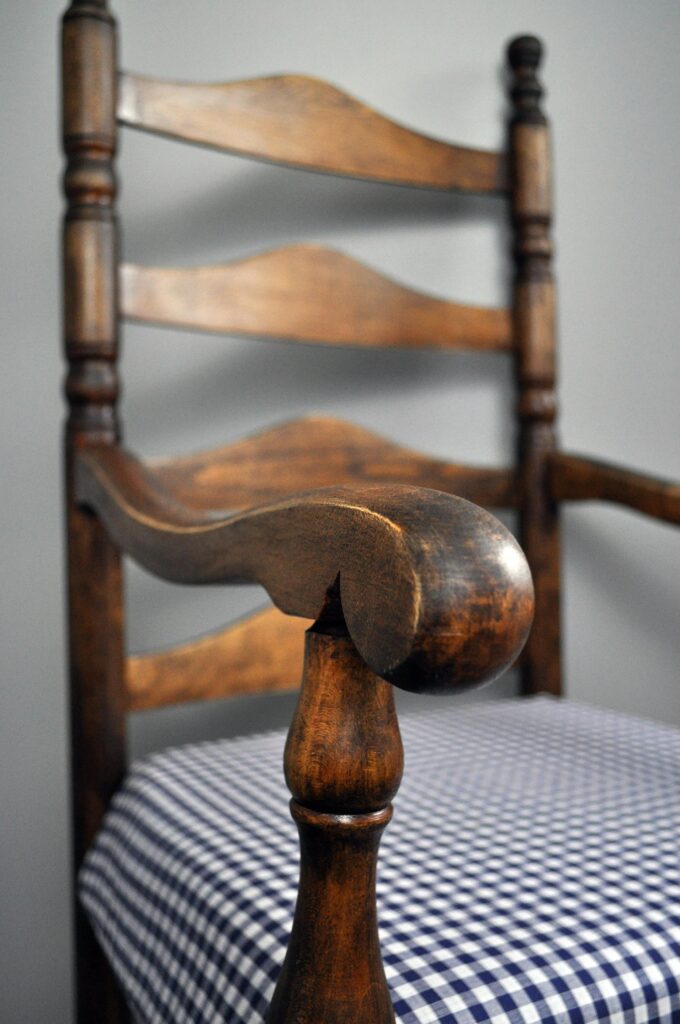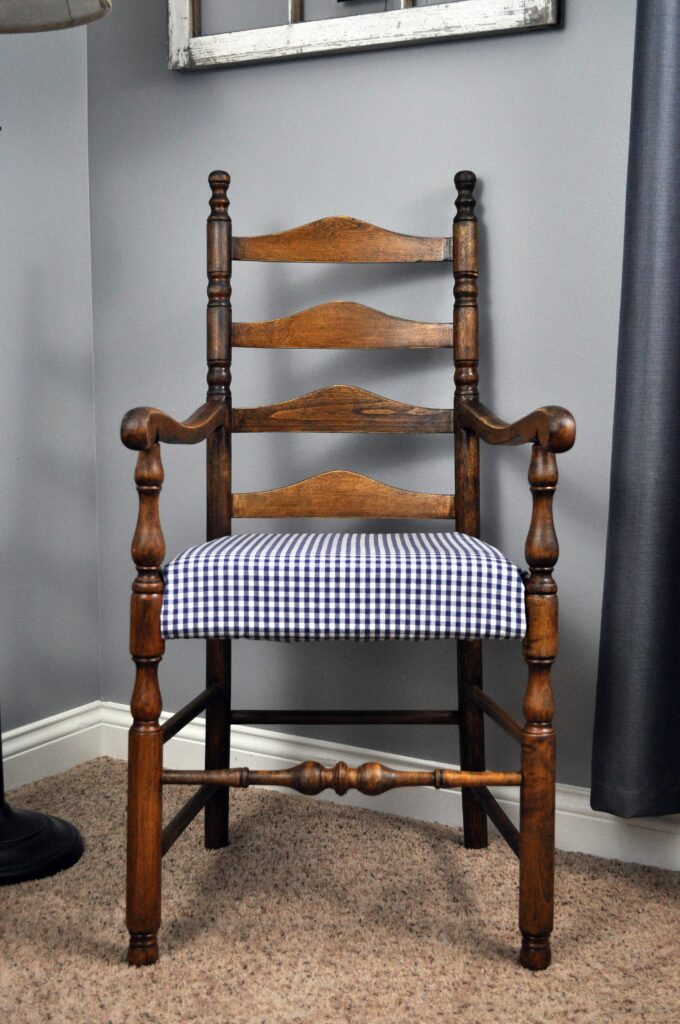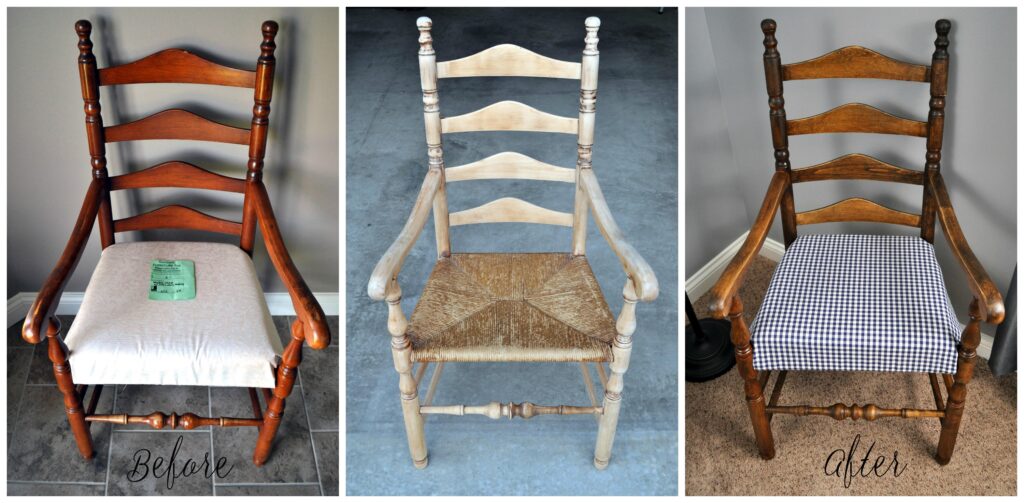 What do you think!?
Be sure and check out all of the other ladies reveals!!! Like I said, so much talent in this group, and I am just so honored to be among them!!! And don't forget we want to see YOUR #SalvageSwagger too, so post your projects on Instagram!
Becky at The Other Side of Neutral
Jennifer at The Willow Farmhouse
Jolia at Farm Fresh Homestead
Becky at Buckets of Burlap
Avery at East Egg Style Blog
Annie at Zevy Joy
Wendy at Life On The Shady Grove
Stephanie at The Yammering Cabin
Enjoy!!!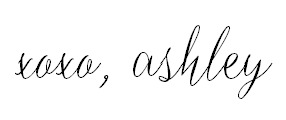 SaveSave
SaveSave
SaveSaveSaveSave