Office Dresser Makeover
This post may contain affiliate links. For more information please see our disclosure policy.
Our office has been an ongoing mess for months now. I can't seem to just pick a room and stick with it until it's done! Since I will no longer be working from home after the next few weeks, I am back at trying to get our office in order and super organized. You would think I would have done that a long time ago considering I spend forty hours a week in there! Nope. Since we have so much computer equipment for my job, our computer desk had to be on the wall with the internet hookup, and to me it just made the room annoying to try and decorate because I hated the layout. Now, I get to move my desk wherever I want! So that motivates me to again, pick up decorating the room. I am strange, right?
Anyways, I had this chest of drawers sitting in my basement for years that we never used for anything. I love it so much therefore I could never part with it. Recently I was telling my mom how I was wanting to redo it, and come to find out that it actually belonged to my great great aunt! I had no idea! So I knew then that I needed to keep it and give it a little love. I love family hand me downs, and this one just gained so much more value!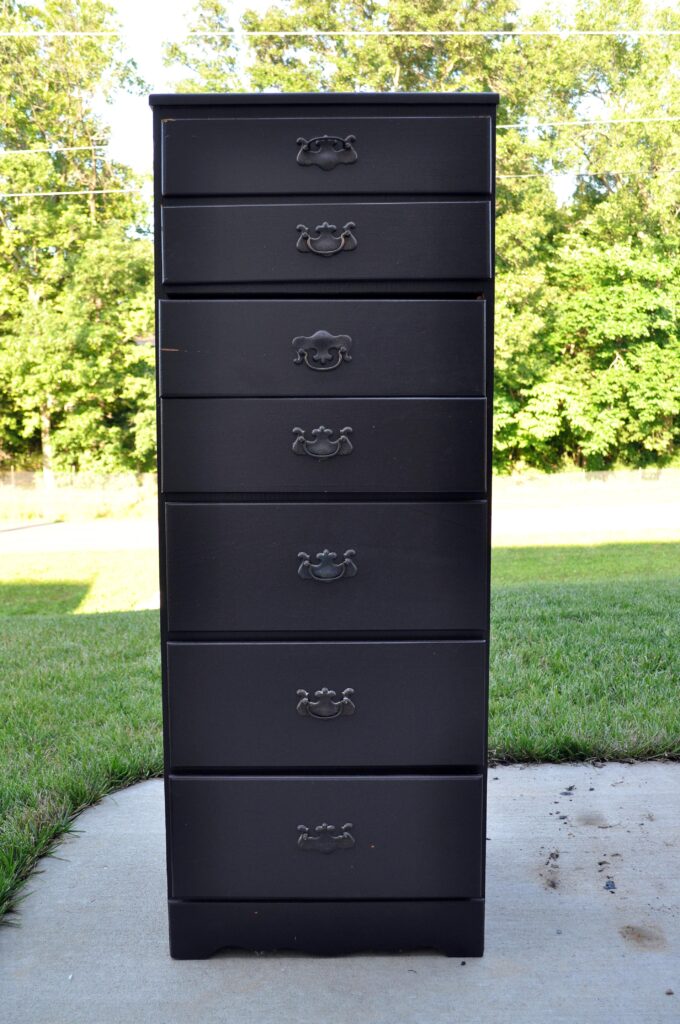 Way back when I lived with my parents and was a teenager ignorant of how to paint something properly, I slapped some dark brown paint on it and called it a day. Well recently when I stripped this brown paint off for its makeover, I found that this dresser is made of the most beautiful cedar, ever.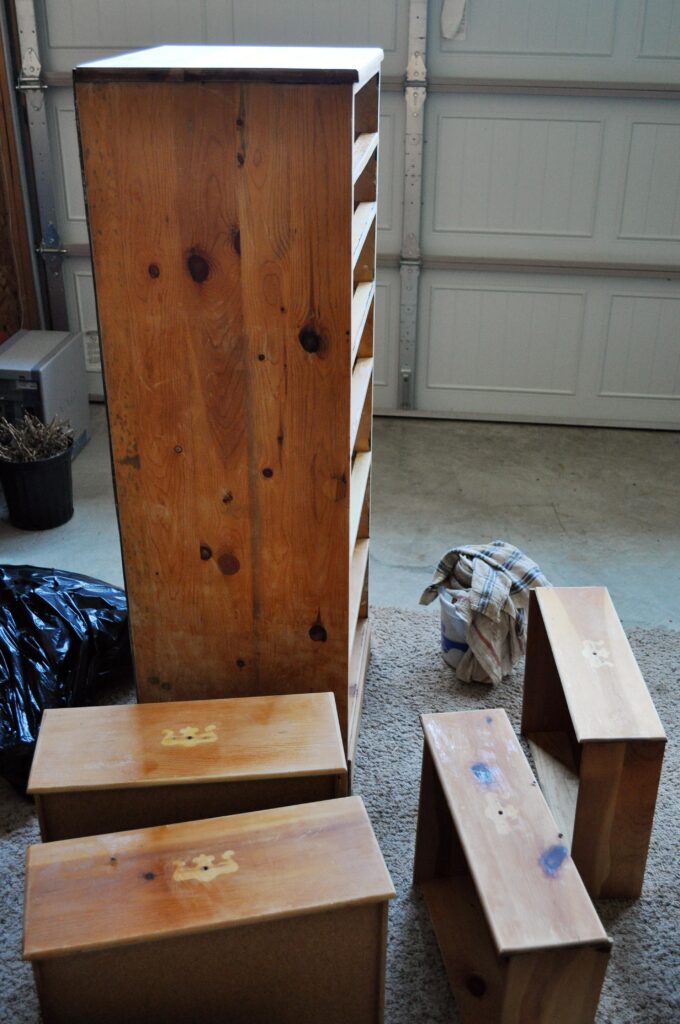 My awful first paint job and the entire stripping process pretty much ruined any chances of restoring the dresser to its original glory, so I decided to give it a more updated look for our office. This in and of itself was a battle because I love old pieces so so so much. Modernizing isn't something I normally do. I ordered some awesome new label plate pulls from a great hardware store called D. Lawless Hardware, and some fresh white paint. Once it was painted it took me a solid week to put those new label plate pulls on because I just couldn't part with the original hardware. Even after this project was done, I still wondered it I made the right call! So let me know what you think!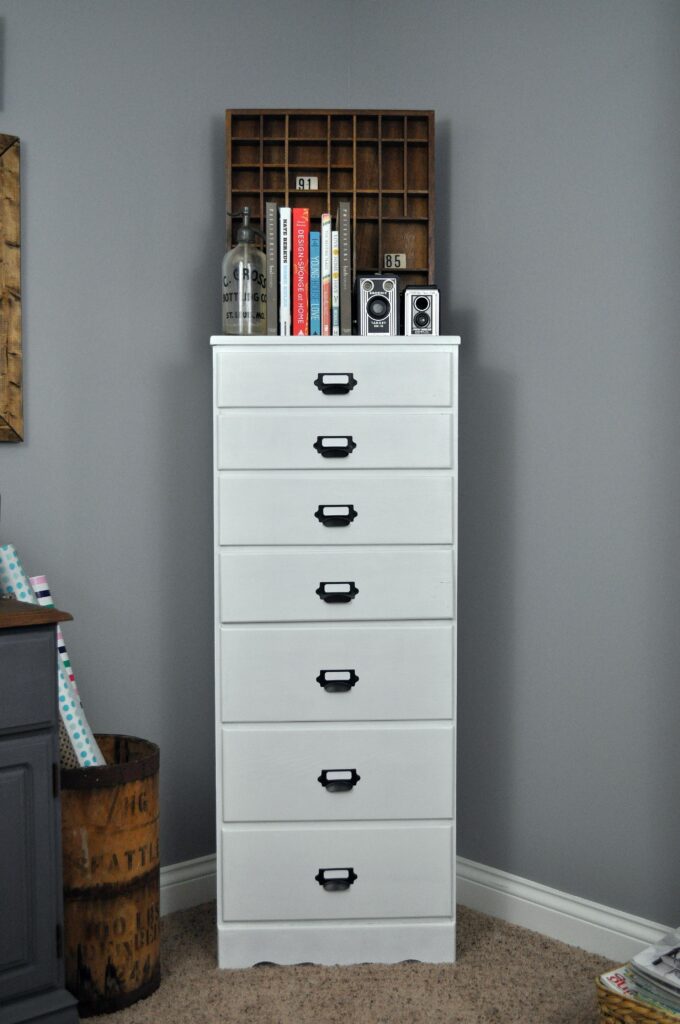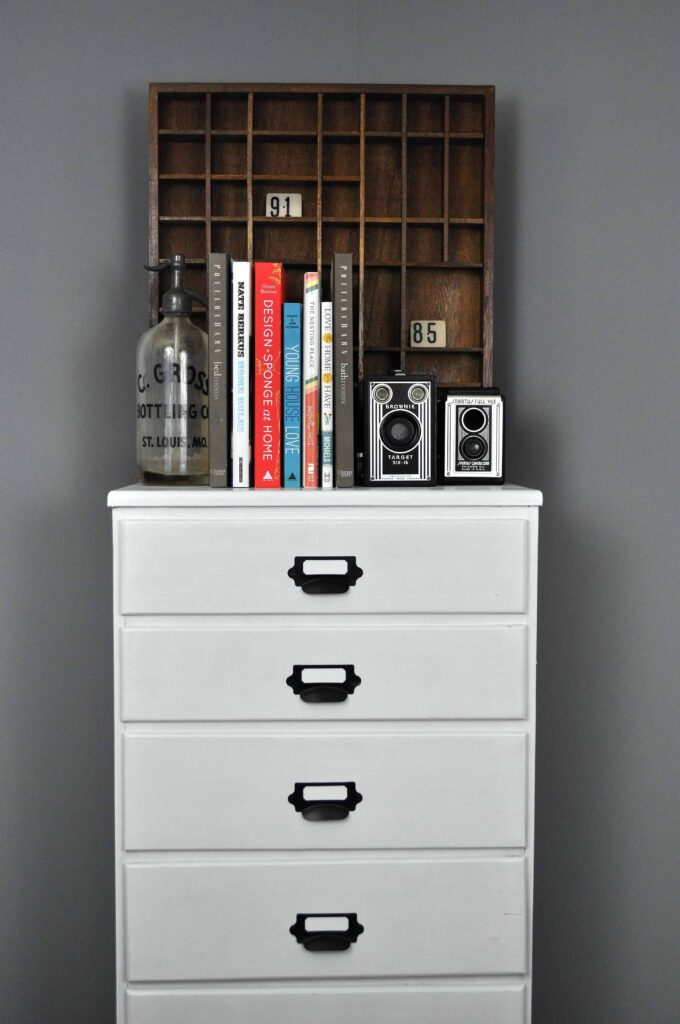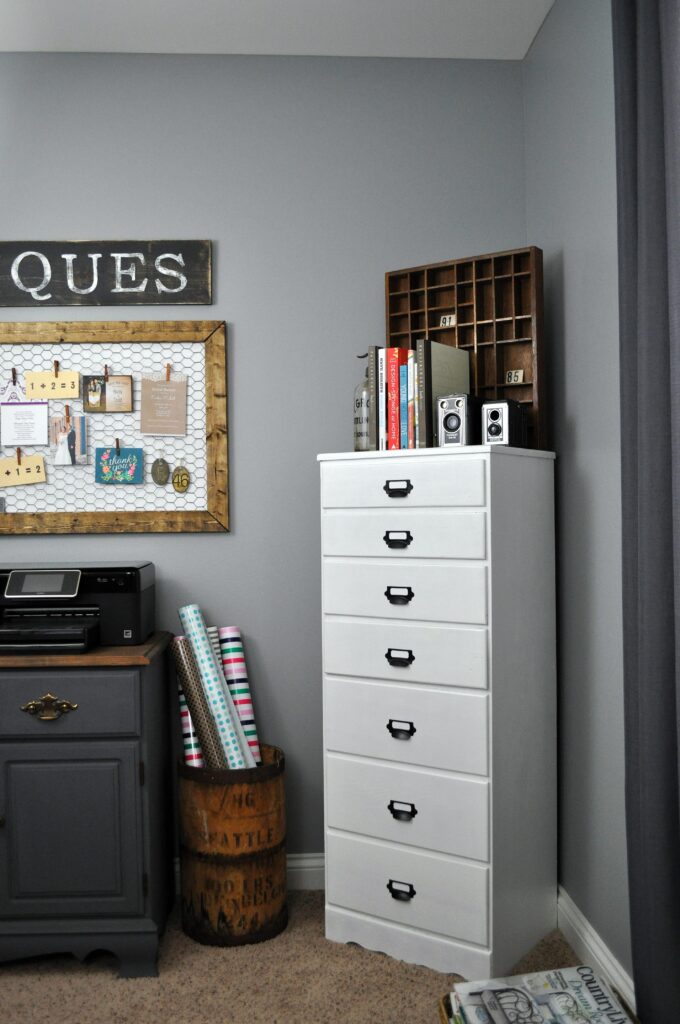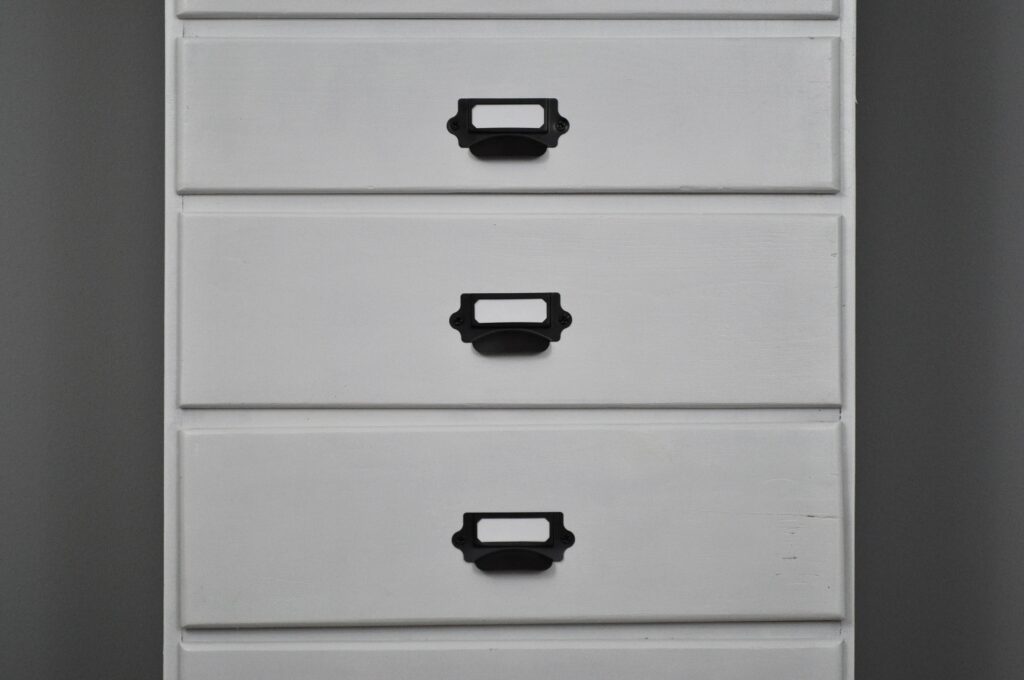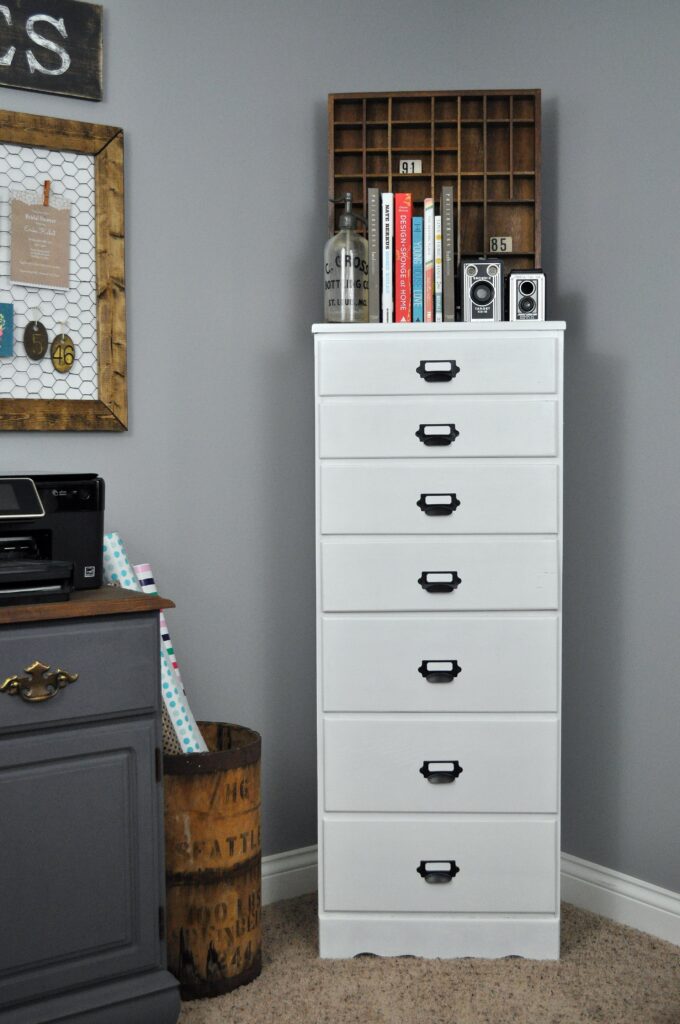 Did I make the right call? I guess I can always switch them back out if I ever want to! I love the label plates for the office, I think it will do wonders with organizing!
Thanks for stopping by!