Pedestal Drop Leaf Table Makeover
This post may contain affiliate links. For more information please see our disclosure policy.
Never judge a piece of furniture by its cover. Isn't that the saying? Two weekends ago my husband and I made our weekly Sunday trip to the local flea market, as usual. As much as I would like to claim this find as my own, it was my husband who brought my attention to this lonely little drop leaf table. He knows I've always wanted one, but they are pricey in antique stores to say the least. This solid wood, pedestal bottom, drop leaf table in all its glory had a five dollar price tag. Say what!? Yeah. Five bucks! We grabbed it and ran with it, well after I broke my wallet paying the entire five dollars for it. I still cannot even believe my husband sometimes. I literally walked right past it, didn't even see it. God bless his heart.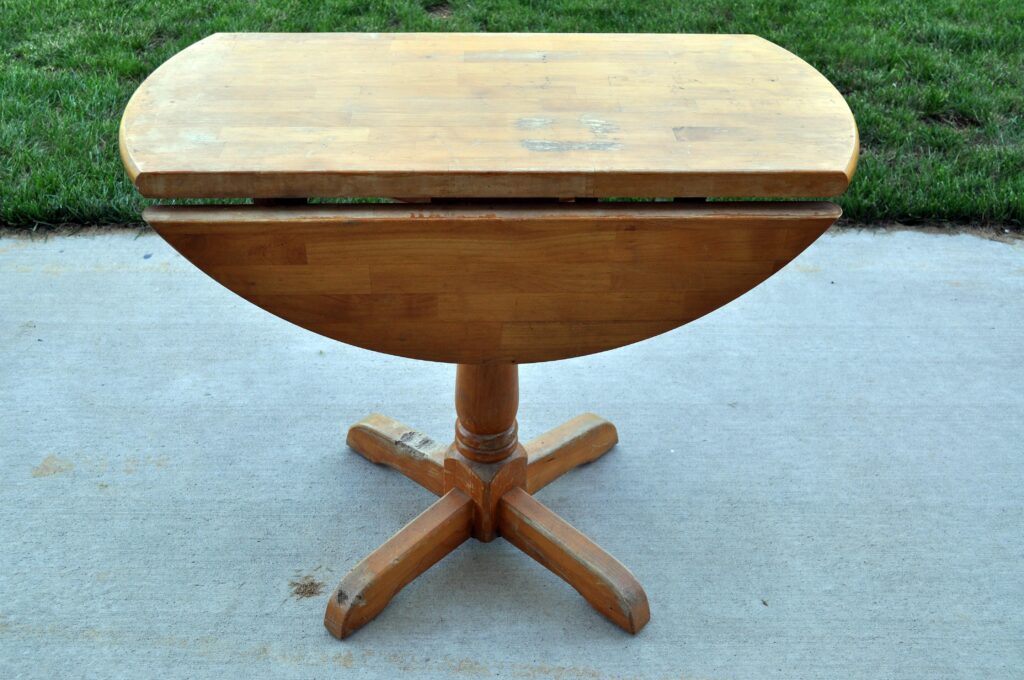 I did my usual routine. I sanded it first, then painted it, then I sanded the corners for the antique look. The best part is, the paint I used was a $0.50 reduced tester size "mess up," as I like to call them. You can find these at Home Depot or Lowes usually on a little shelf next to where they mix paint. I always check when I'm there because you can find some great colors! So basically this entire makeover cost me $5.50. This is a win in my book!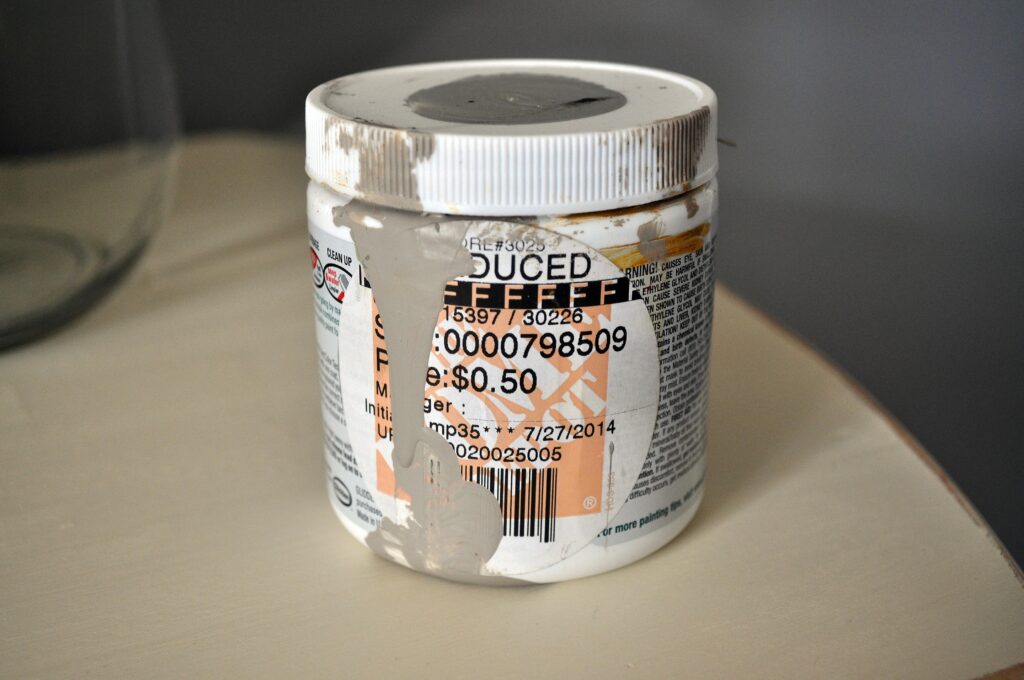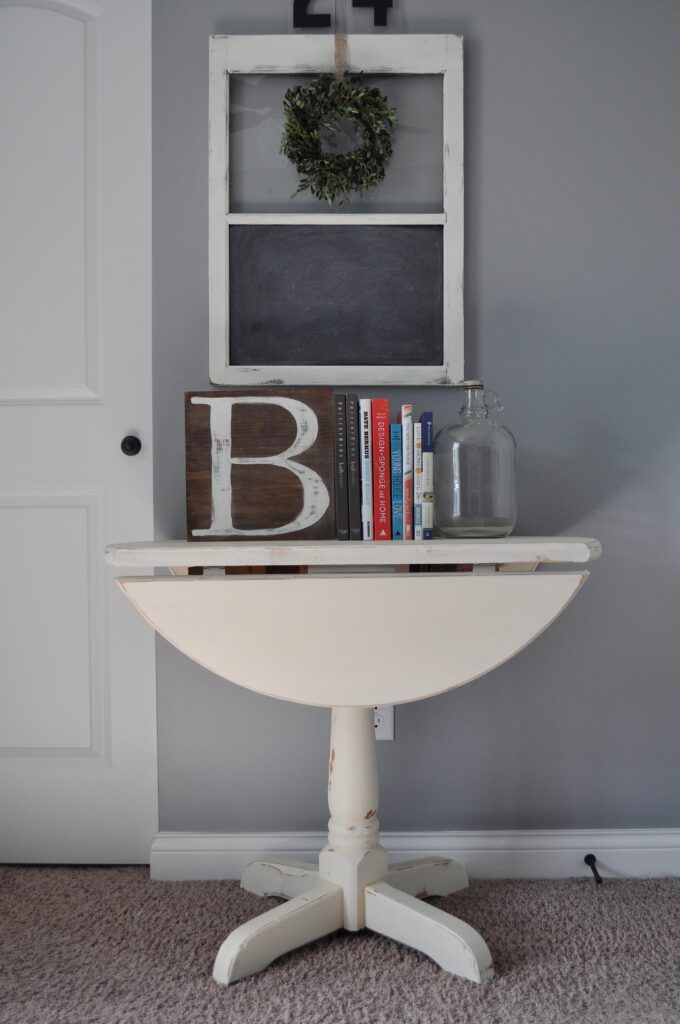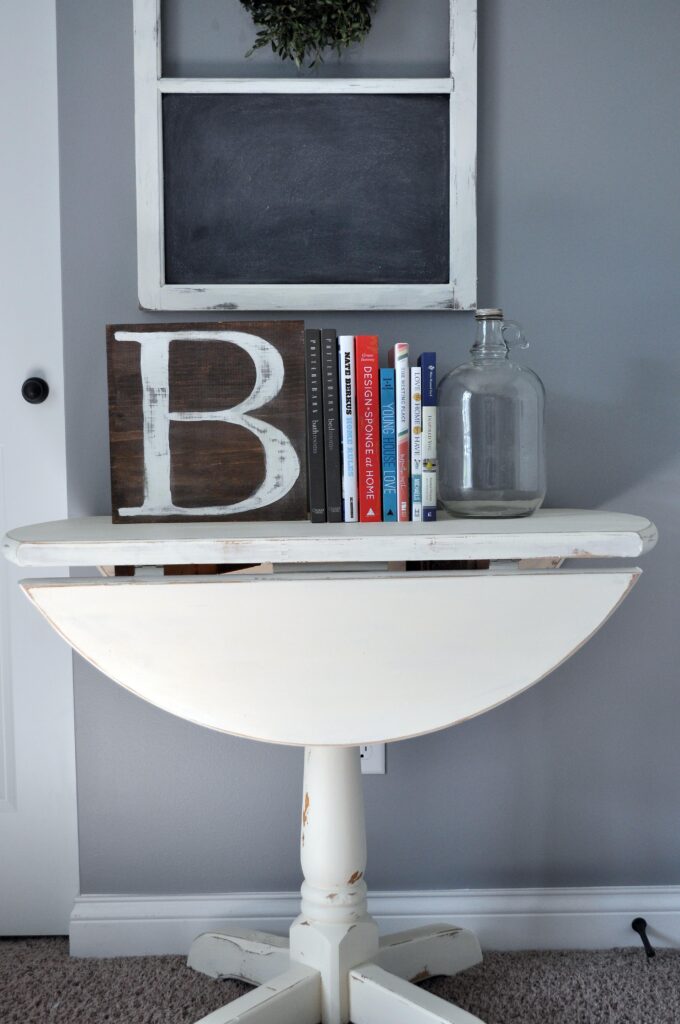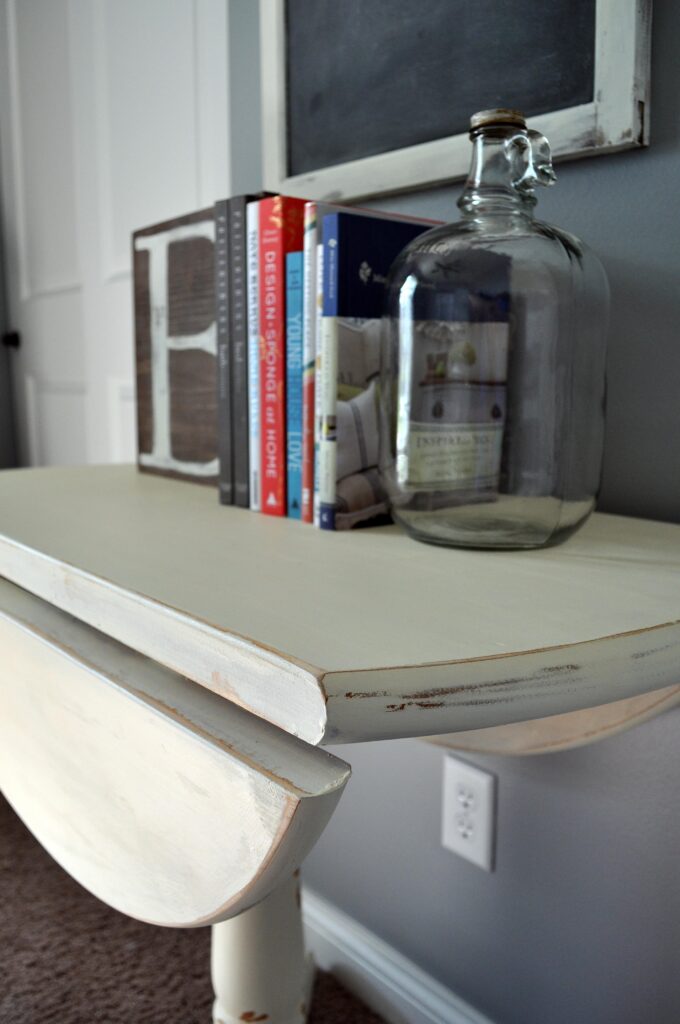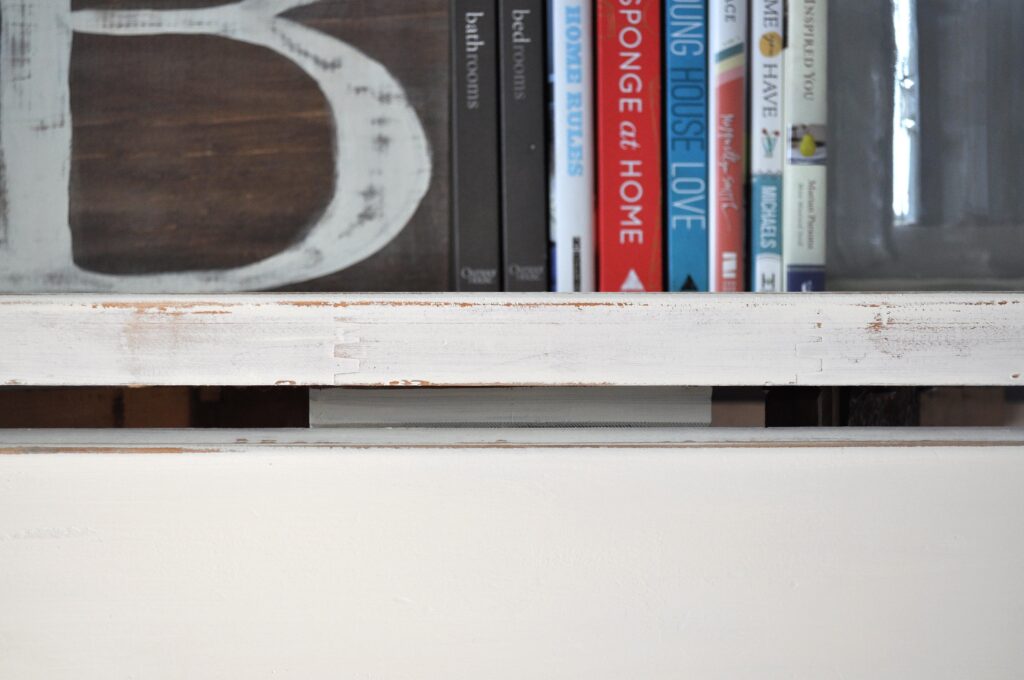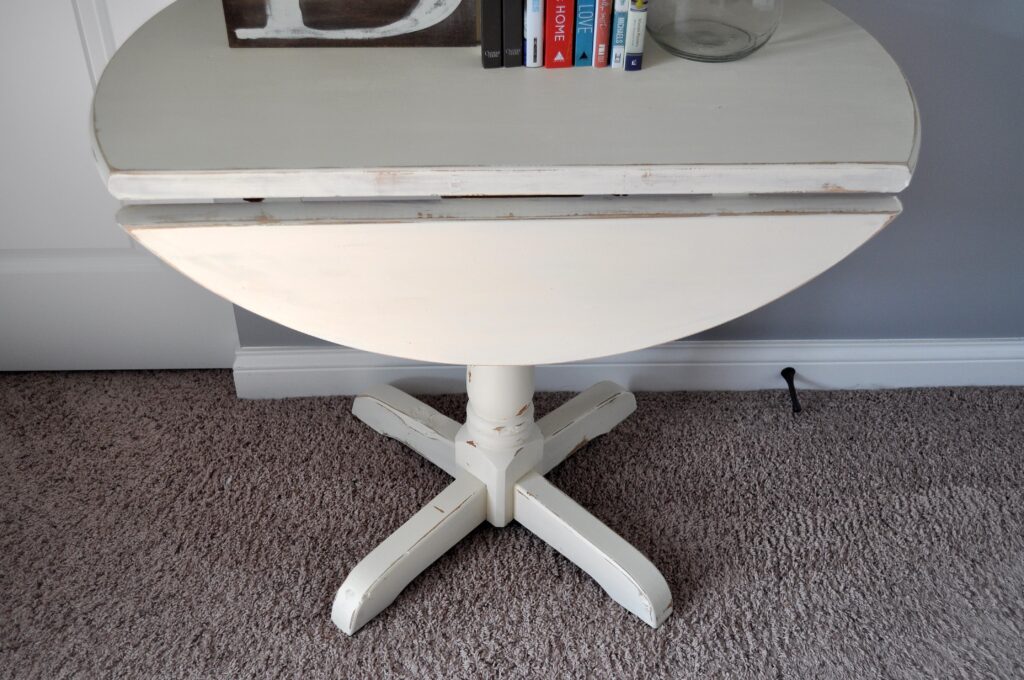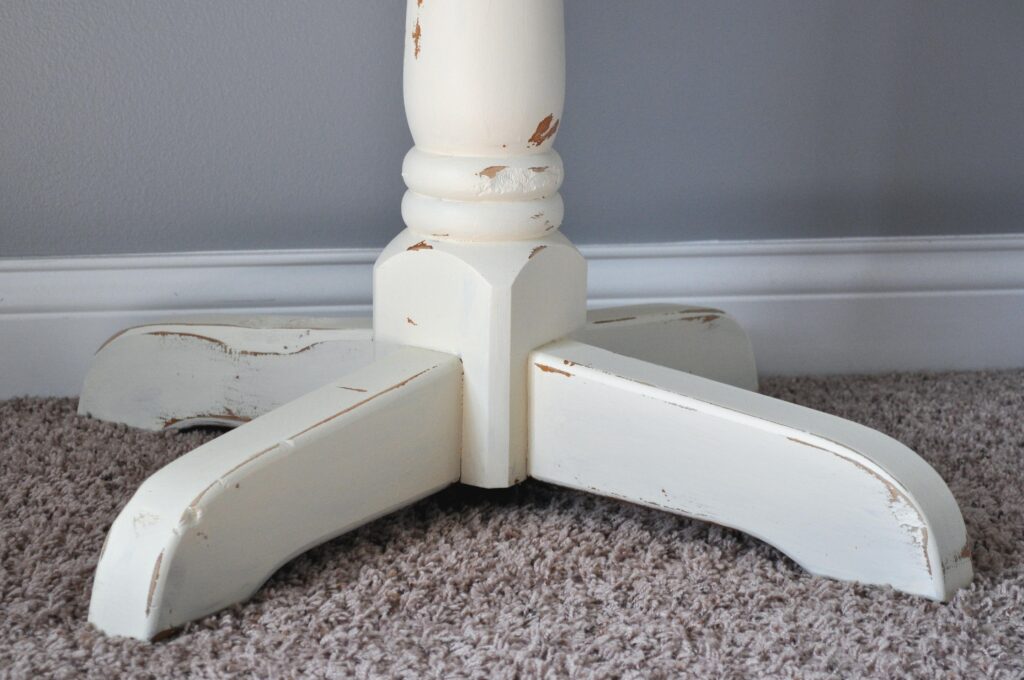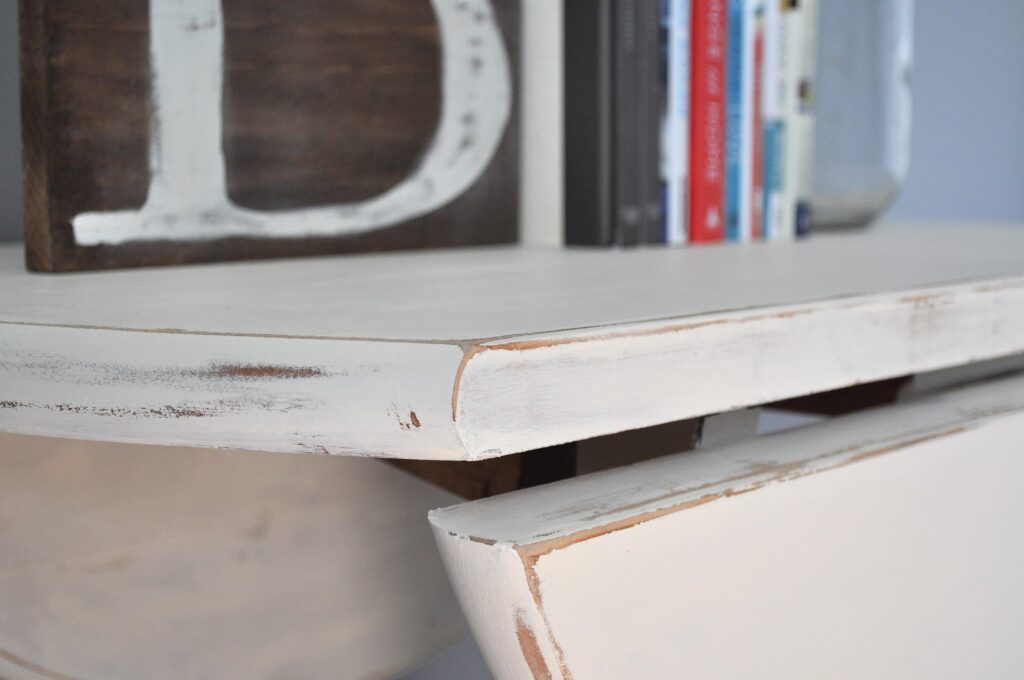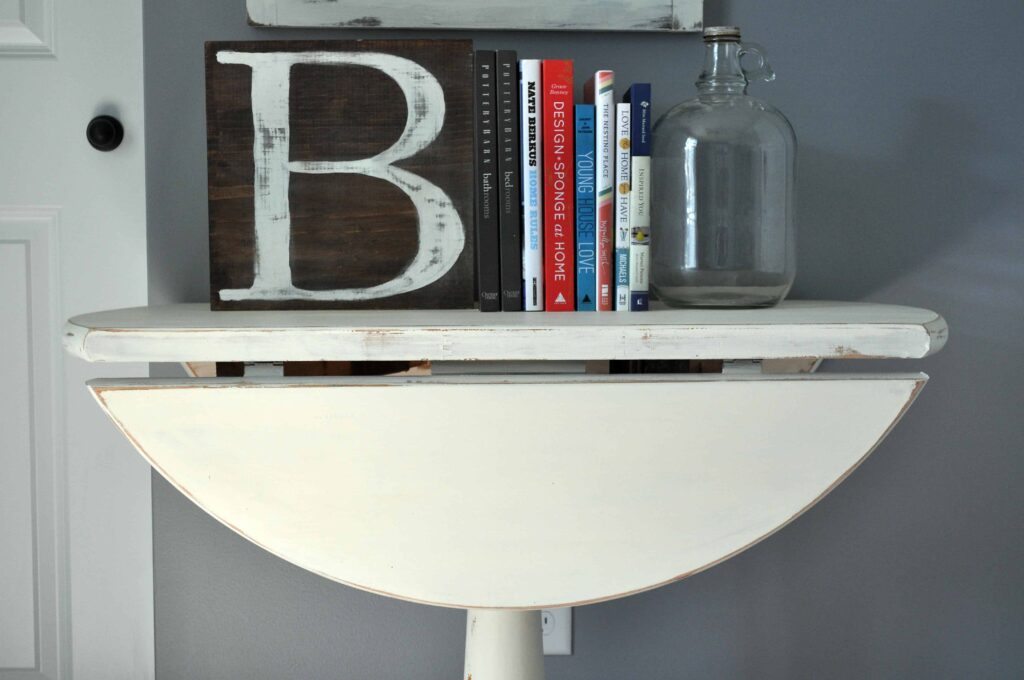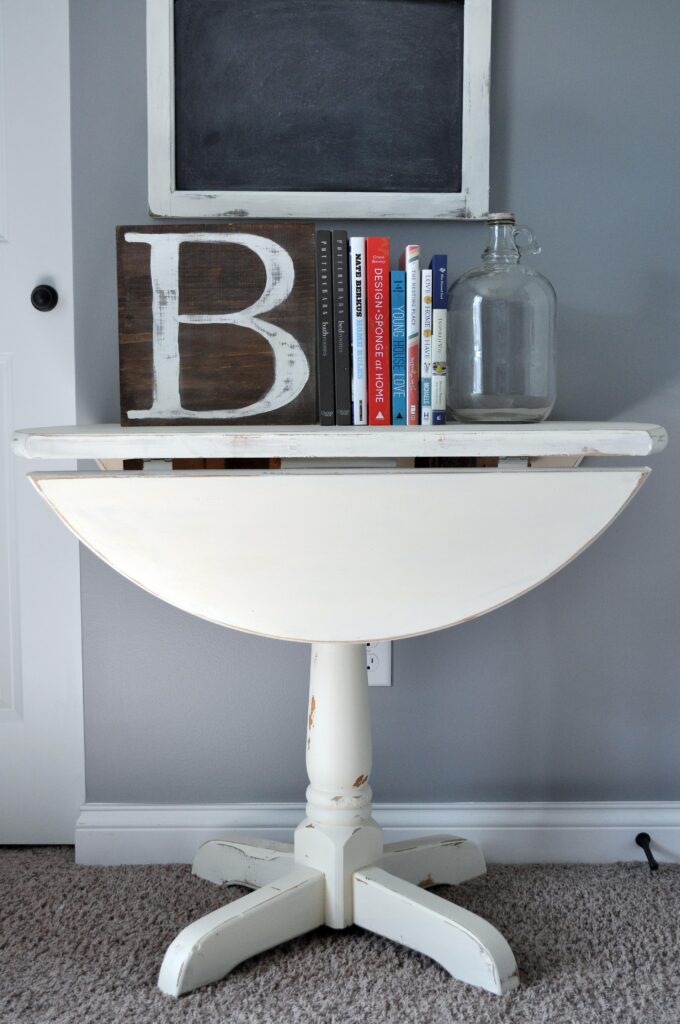 Hope you like it!!!