Rustic Farmhouse Shutters
This post may contain affiliate links. For more information please see our disclosure policy.
I have been very slowly – but surely – working in every room of our house, filling in the missing pieces to make each room "completed" enough for a reveal post to share. I am at that point with some rooms where I have all the basics down, I just need to accessorize, which really is my favorite part! But – then I start having a hard time finding that perfect something to fill a particular space and I become super picky about exactly what I am looking for. Anyone else have that issue, or just me? Right now the rooms that have been coming together the quickest are the kitchen dining room and our guest bedroom. I feel like rooms really are never completely finished, as you always change up things here and there, but I really like the way these two rooms are turning out.
If you have been following along, you can kind of get a good sense of my décor style, and that I love a good wood working project. I have been looking around for a set of, well something, anything, to go on the sides of our dining room hutch. I found a few tutorials online for these awesome farmhouse shutters that I have been wanting to try out, but never knew what I would do with them. I figured I'd try them out and see if they were in fact the missing piece I was looking for. I used this tutorial from one of my favorite blogs Love Grows Wild. I changed a few smaller details up to make them a bit more rustic, and I am still undecided on the color. Here is how they turned out!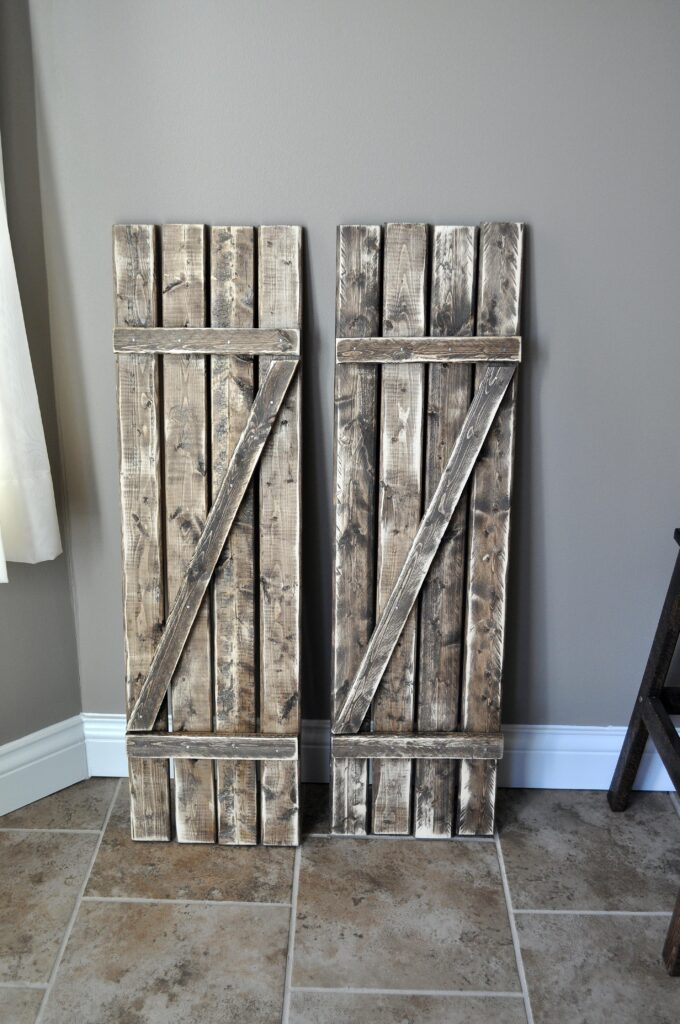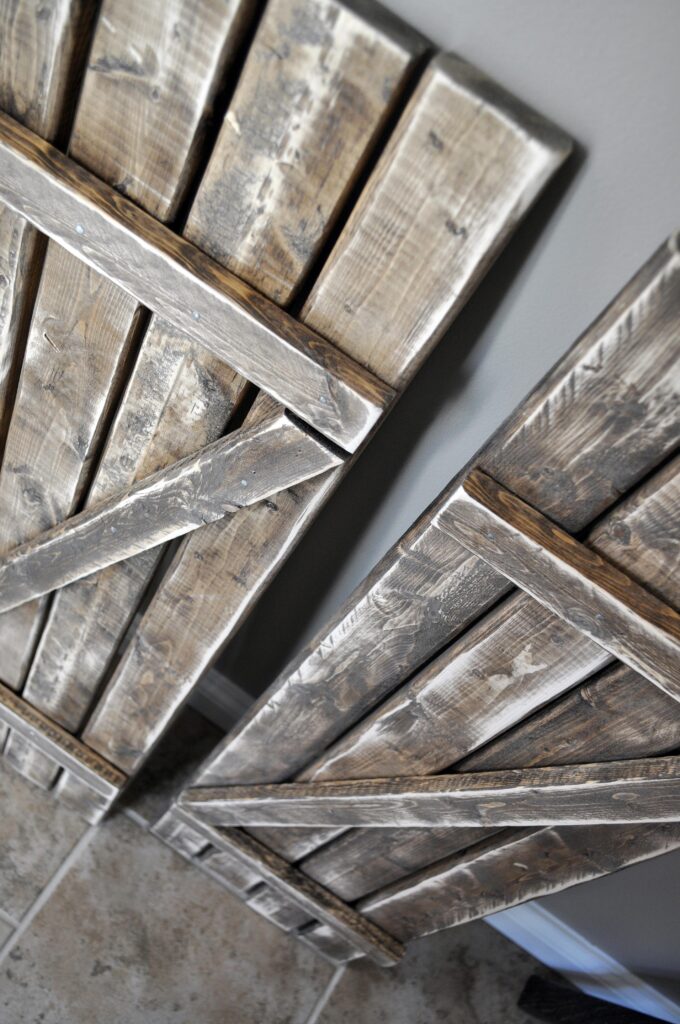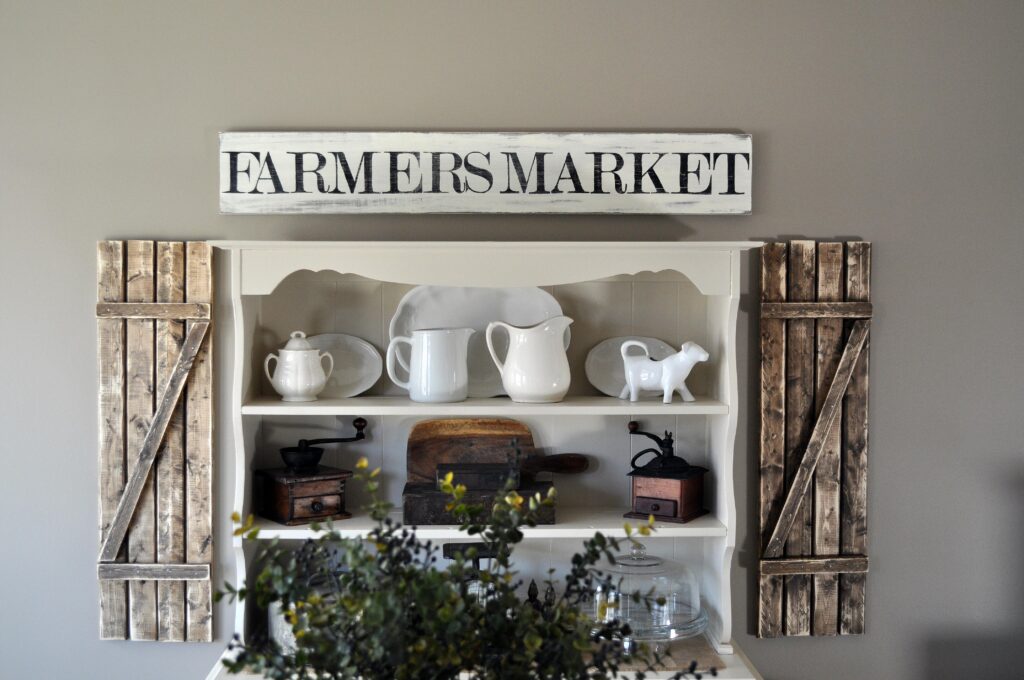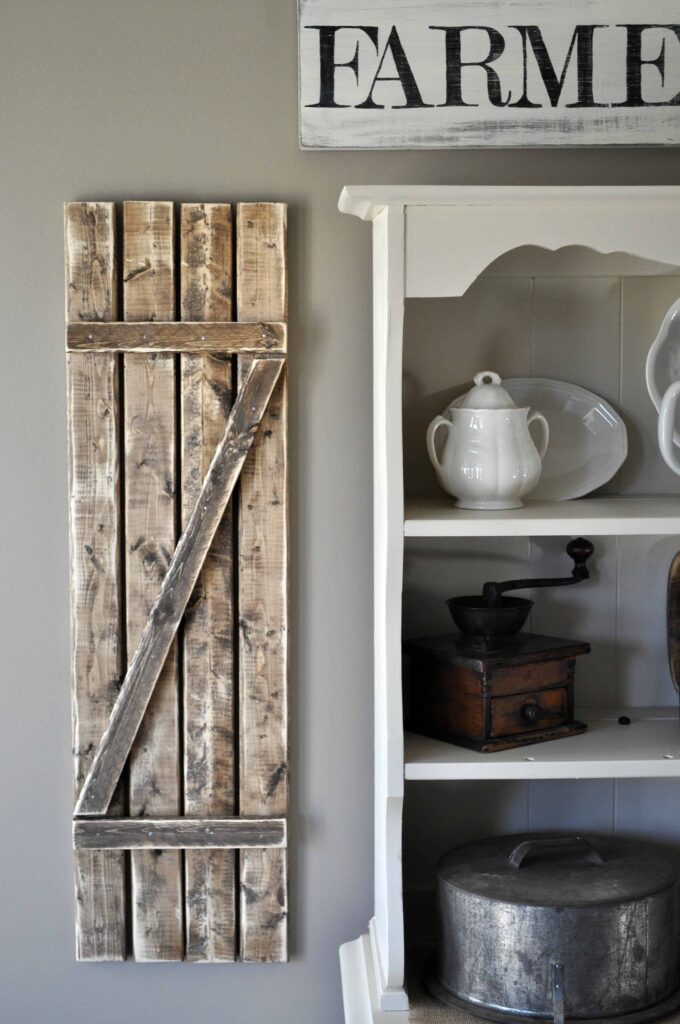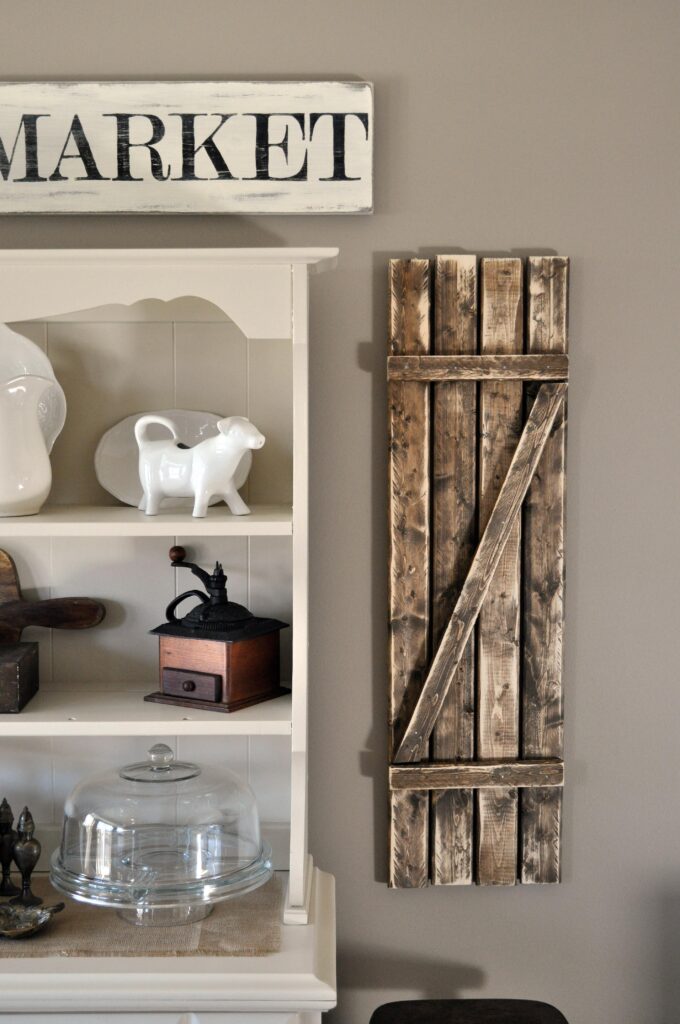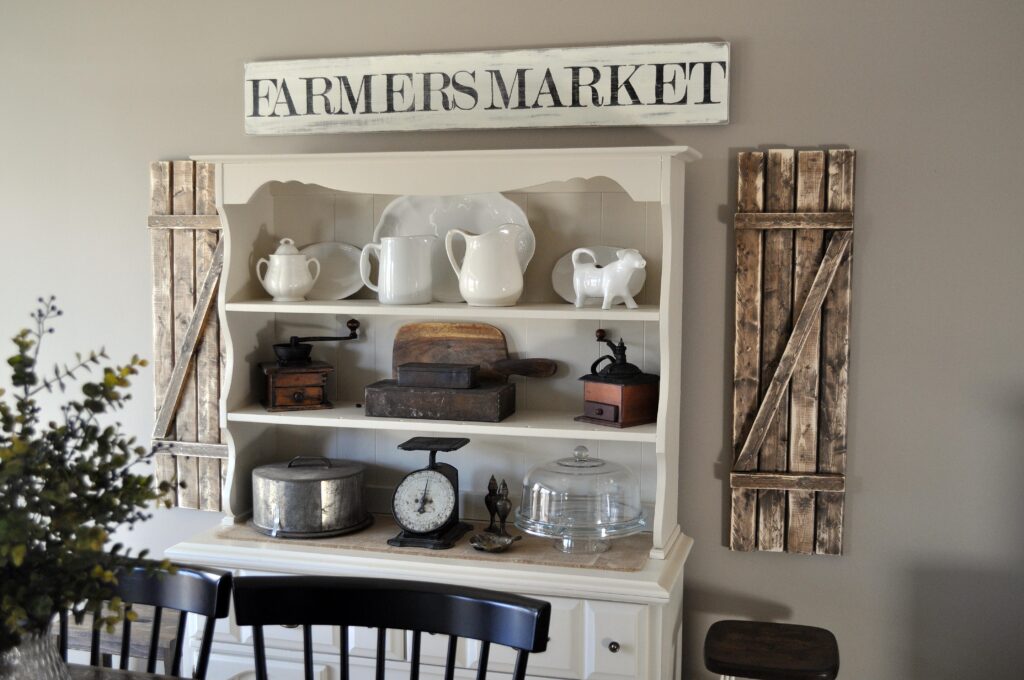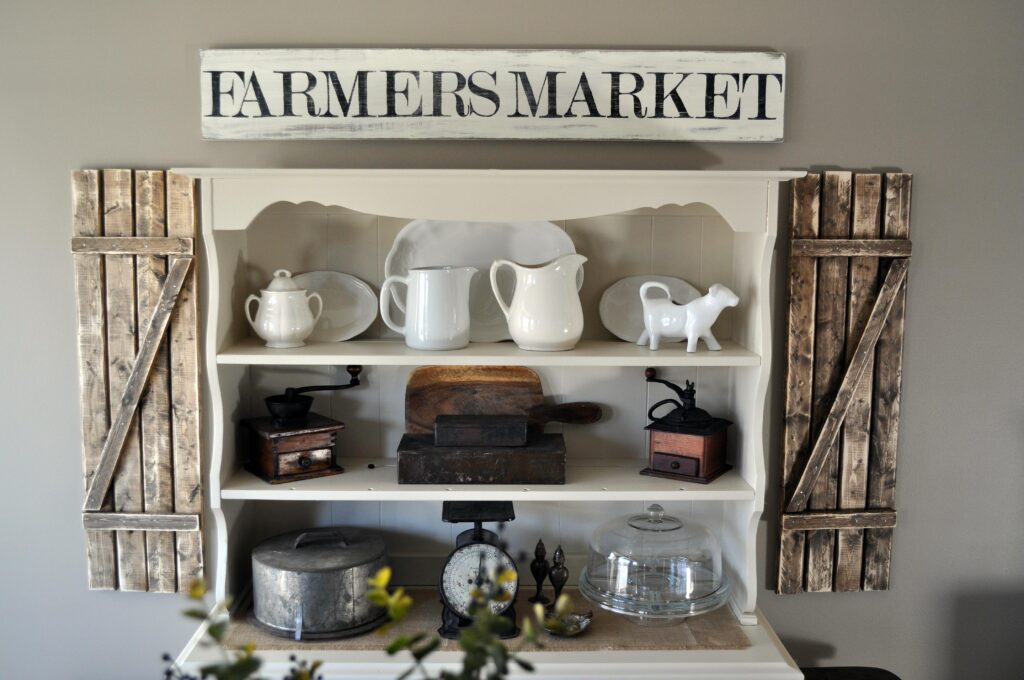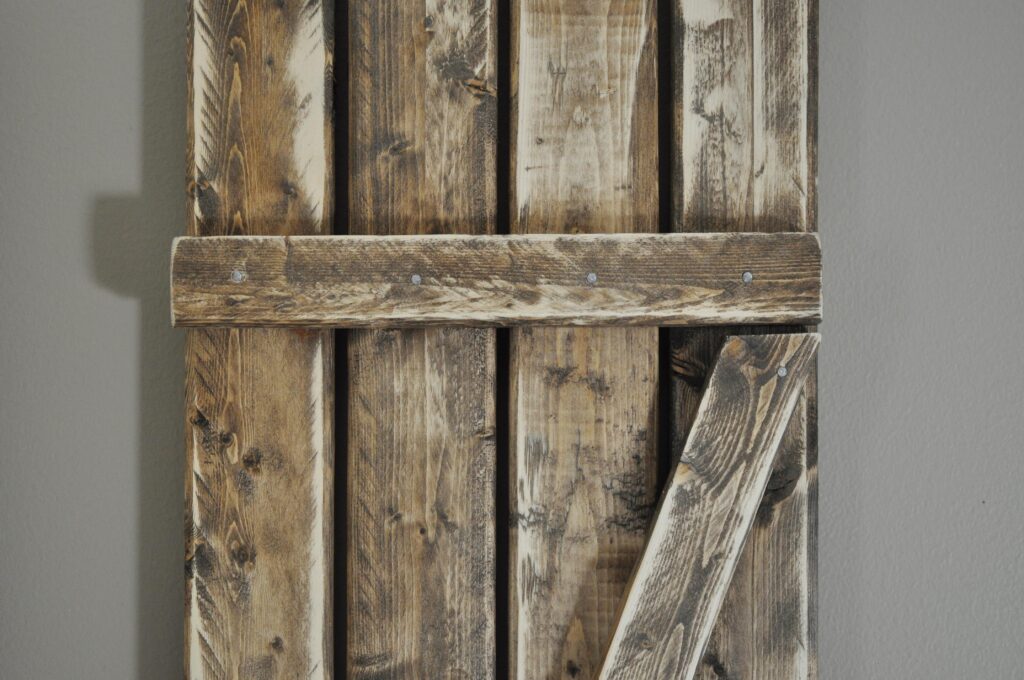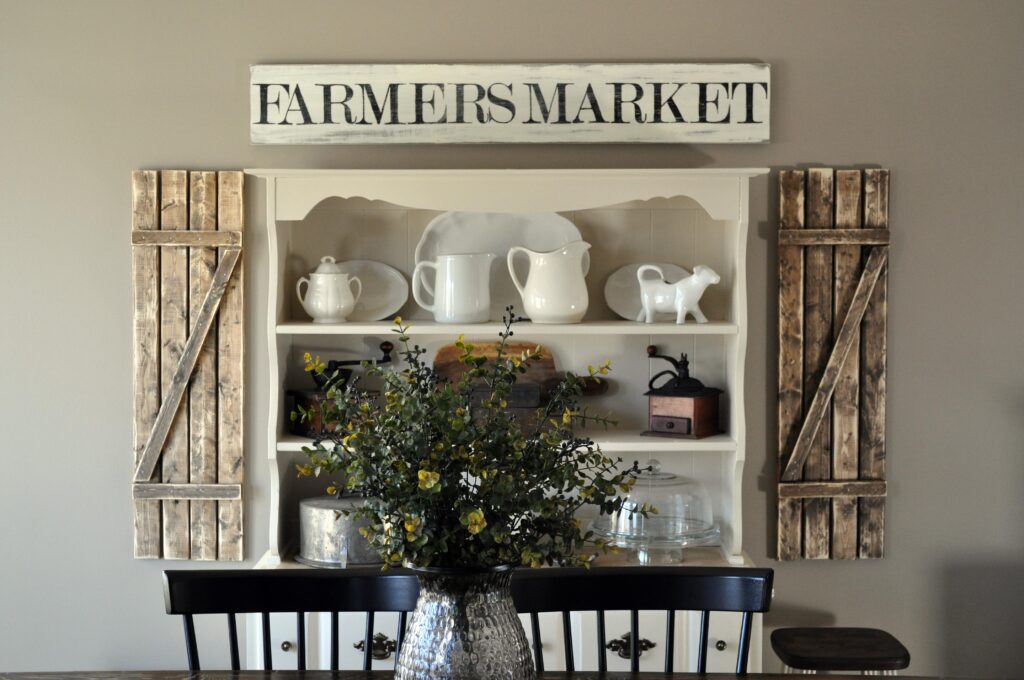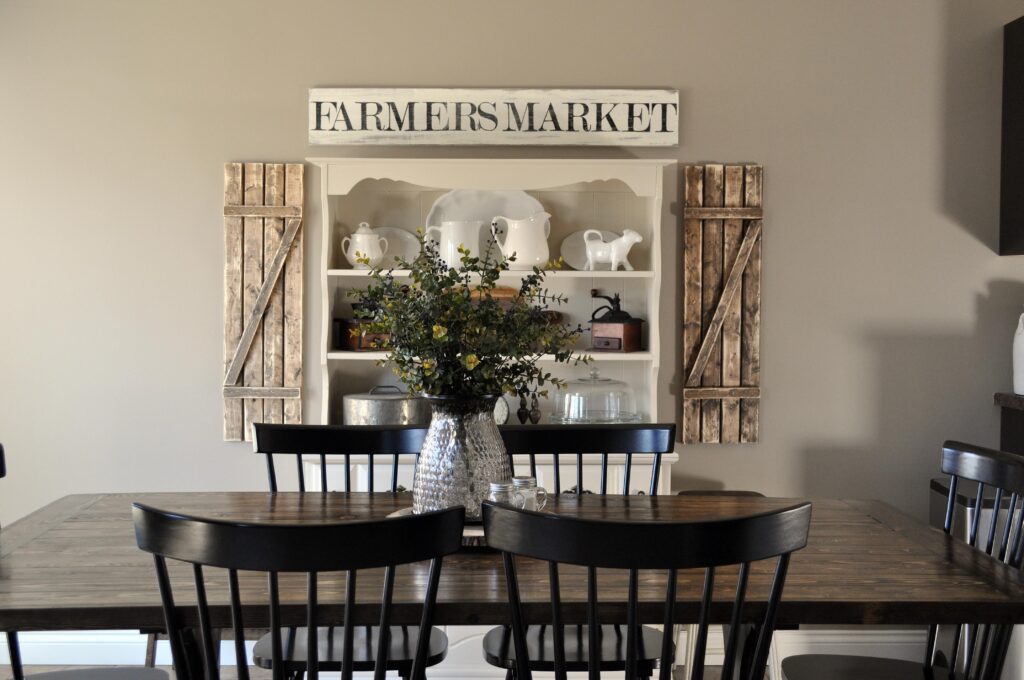 What do you think? I am not sold on the color I used (Dark Walnut stain, then sanded over it) , just because our table is also stained. I have been playing around with other colors too. On the left I just used a gray stain over it, on the right I used black chalk paint then sanded it down. So these shutters may change color eventually! But I think I love them for now.