Wood Slice Wreath Ornament
Make a quick and simple do-it-yourself wood slice wreath ornament for your Christmas tree. Create a one of kind ornament full of memories!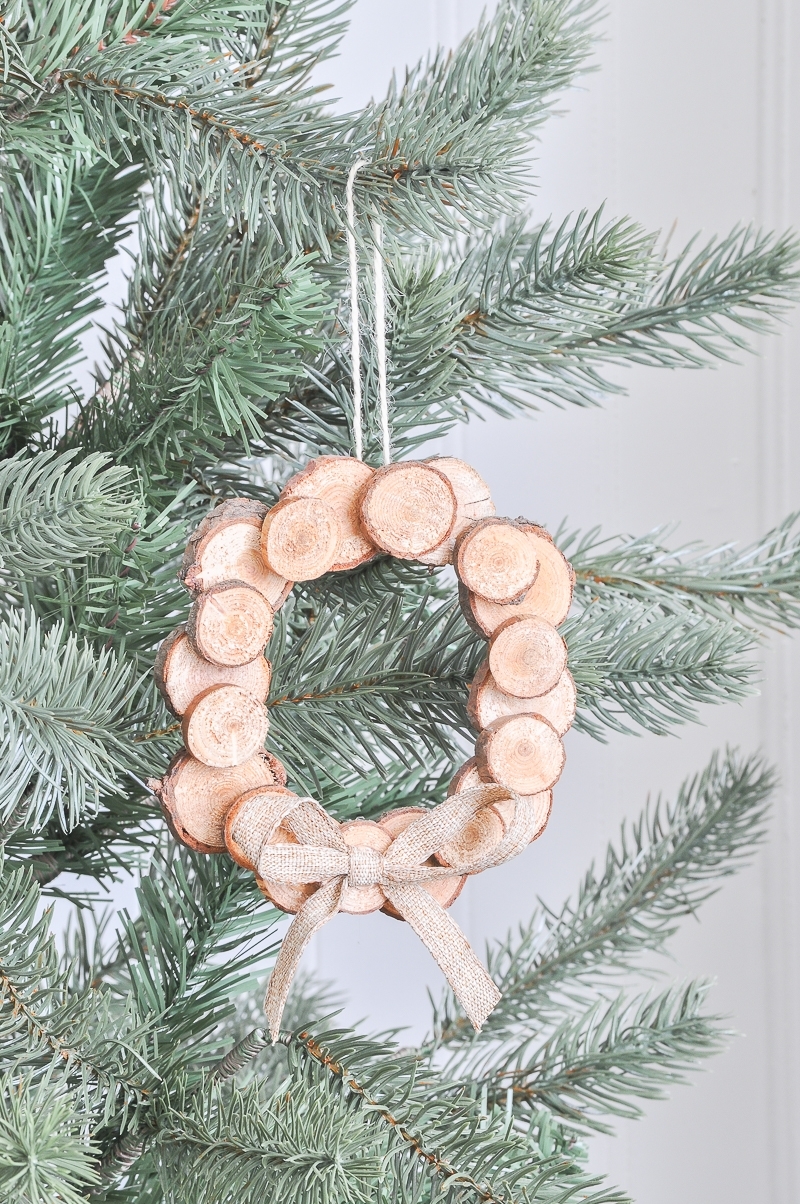 It's been a little bit since I shared a simple do-it-yourself project here on the blog. I figure now is really the best time to do so!
I know it's just the beginning of the holidays. Even though it's all hustle and bustle until the new year, it's also the most ideal time to create memories with your loved ones.
Growing up I really enjoyed making handmade presents for my parents, or doing crafty Christmas things in art class. Now that I'm older I know how cherished and important it is to have these keepsakes. Rather than have just a bunch of store bought things that hold no sentimental value.
Ever since we have been in our home, my husband and I have bought an ornament for our tree for that specific year. This year, I wanted to hand make one instead, so that is just what I did!
Supplies Needed for Wood Slice Wreath Ornament
Affiliate links are provided below for your convenience. For more information, see my full disclosure here.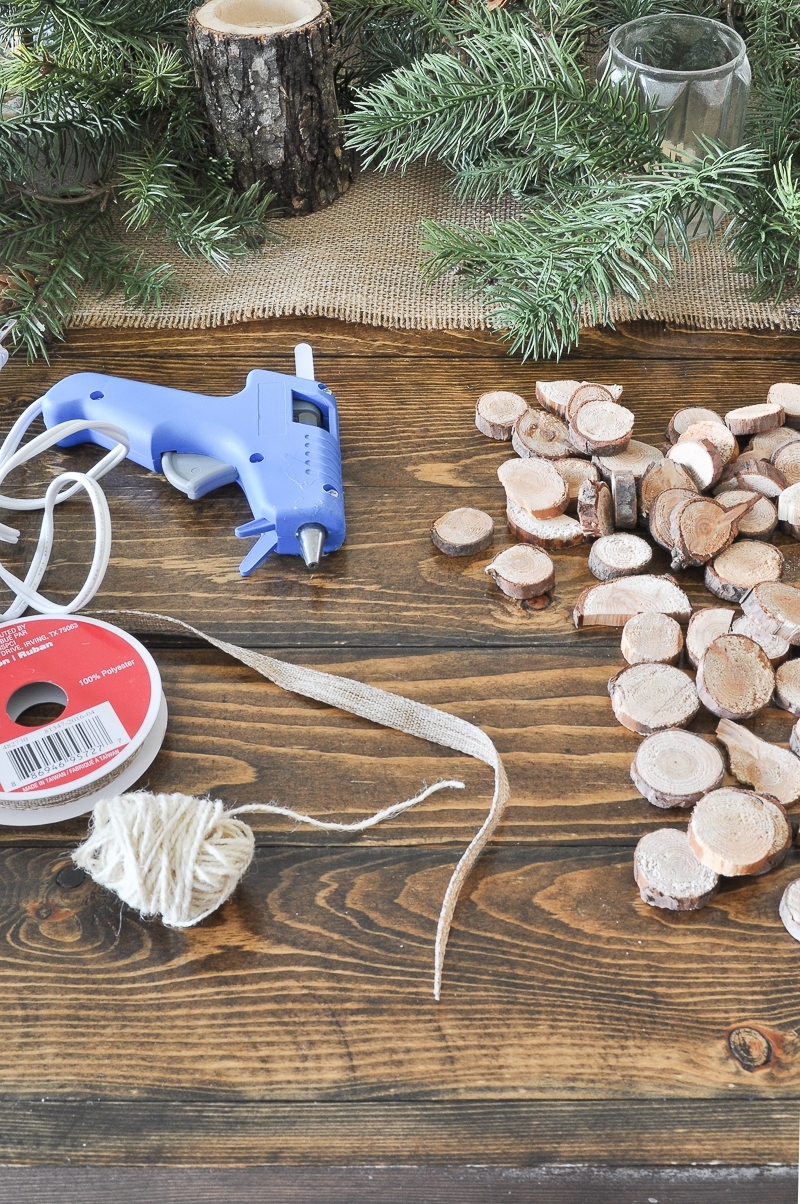 Instructions for Wood Slice Wreath Ornament
I started by picking out about nine to ten of the bigger wood slices from the bunch, and created a circle for the bottom part of the wreath. I put a small dot of glue from the hot glue gun in between where each piece of wood touched each other.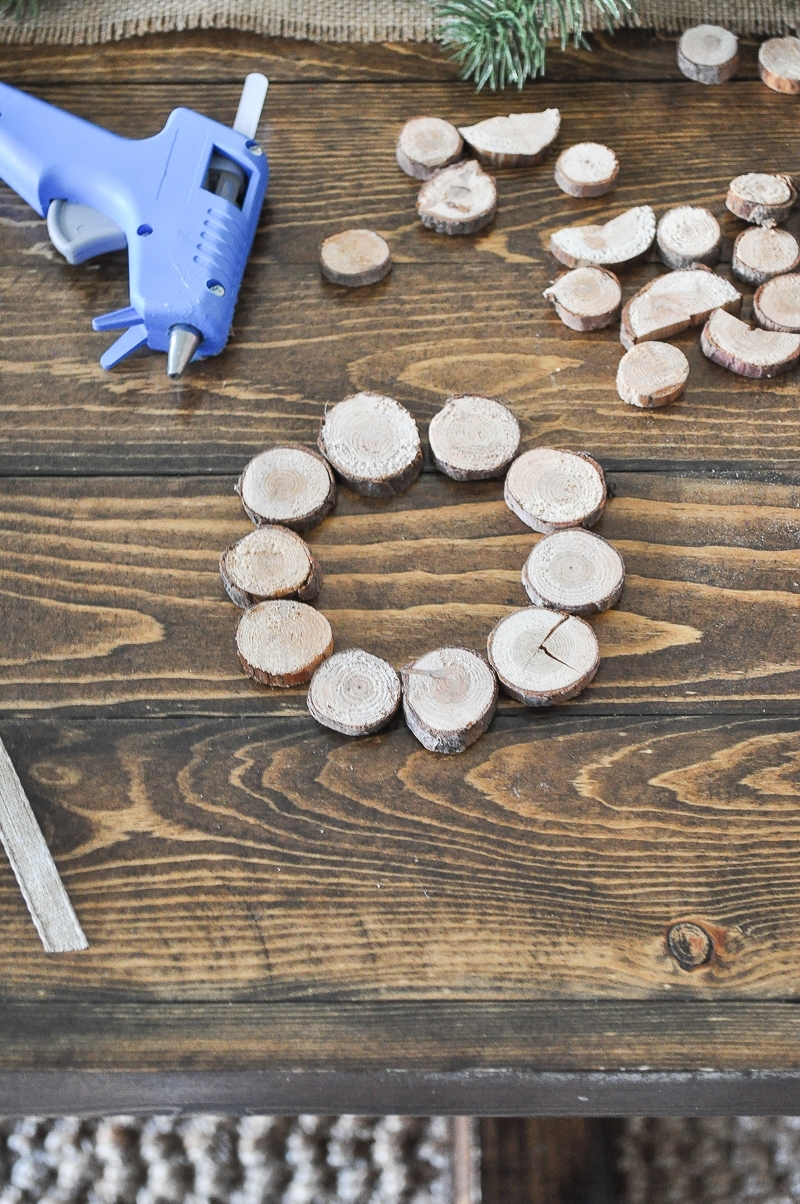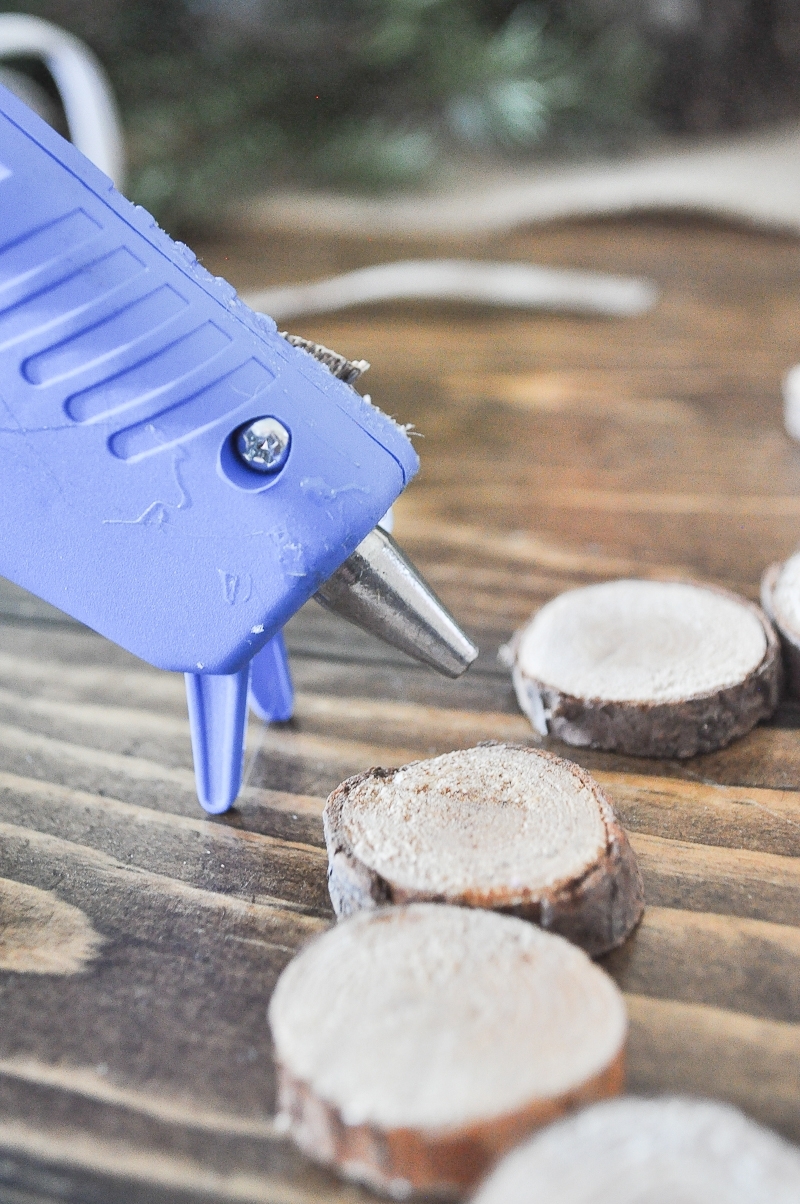 2. Once the glue was dry, I picked out the same amount of smaller wood slice pieces to overlap where each of the bigger slices met. I put a good amount of glue of the bottoms of the smaller pieces to attach to the top.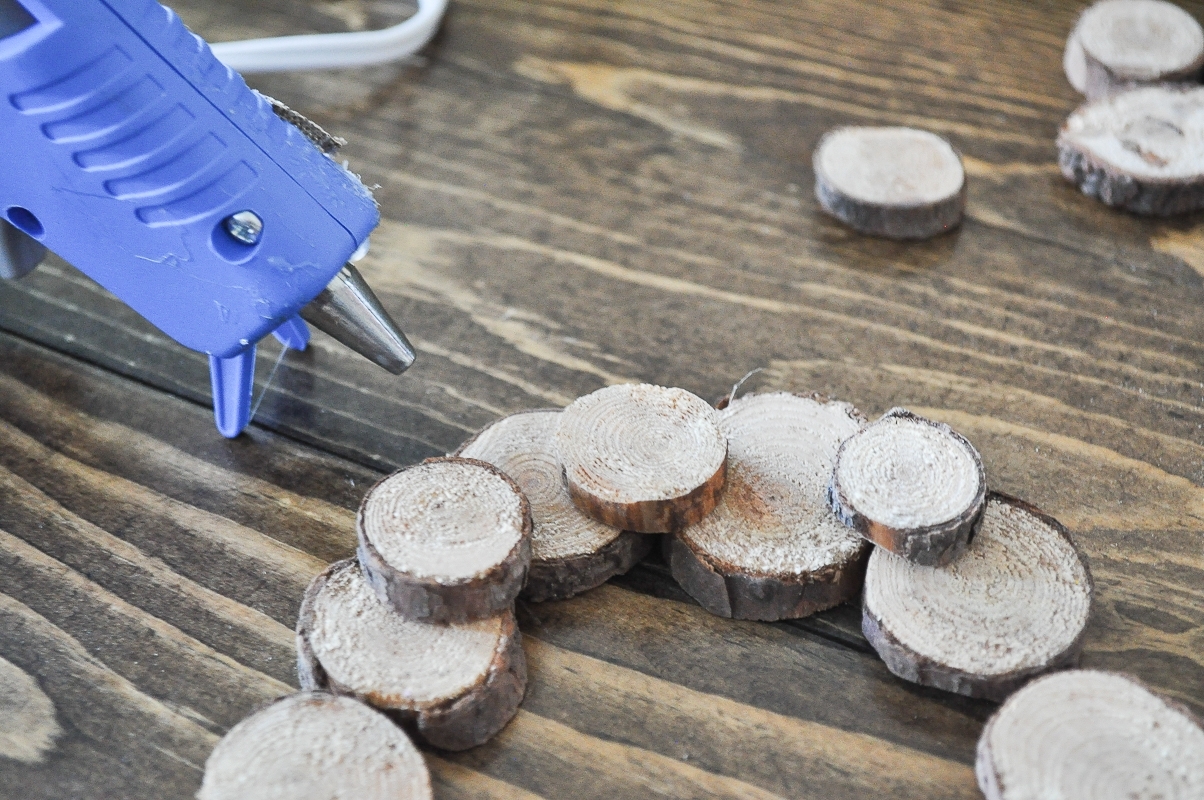 3. After the second layer was dry, I then tied a piece of the ribbon in a bow, and attached it with a dot of hot glue to the bottom of the wood slice wreath. I also attached a piece of twine to the top back of the wreath to hang the ornament on the tree.
I mean, this DIY could not be easier. It literally took me five minutes to make this rustic, adorable little wood slice wreath ornament for our tree, and I absolutely love it! Way better than running to the store and buying something with no meaning.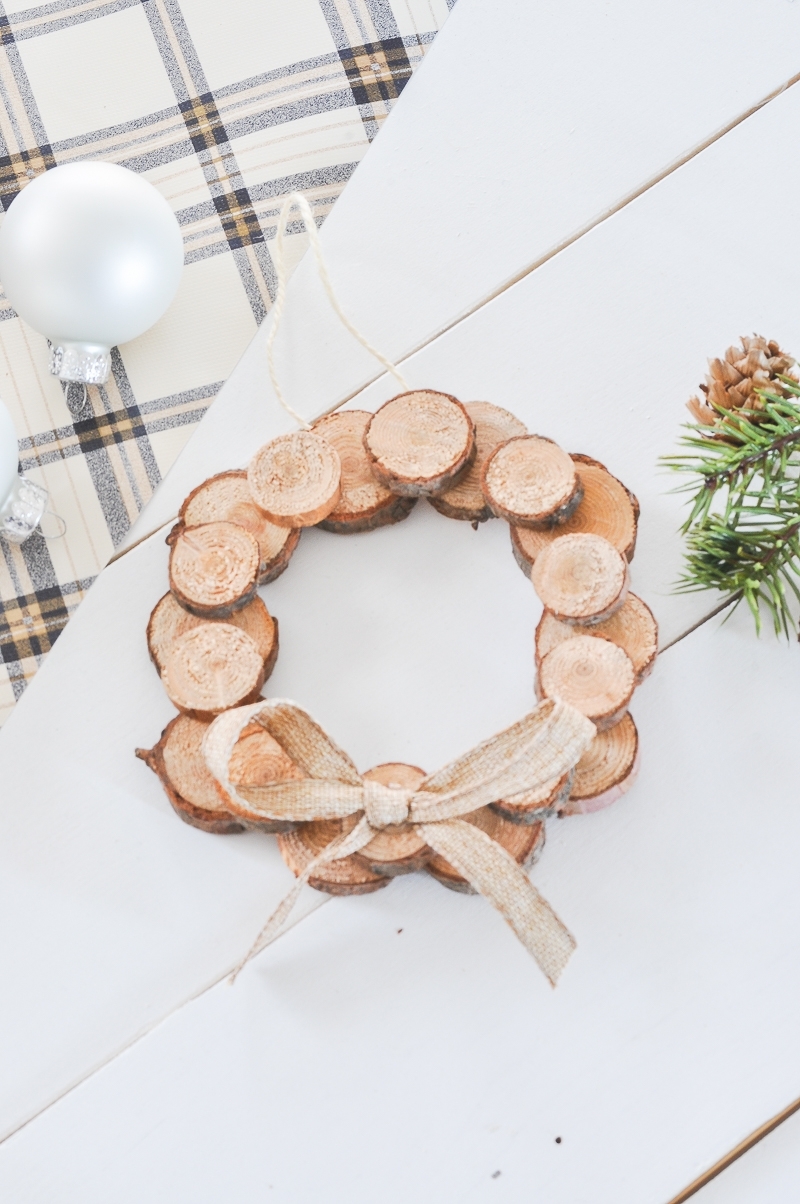 I recently read that a tree ring is simply a layer of wood produced during one tree's growing season.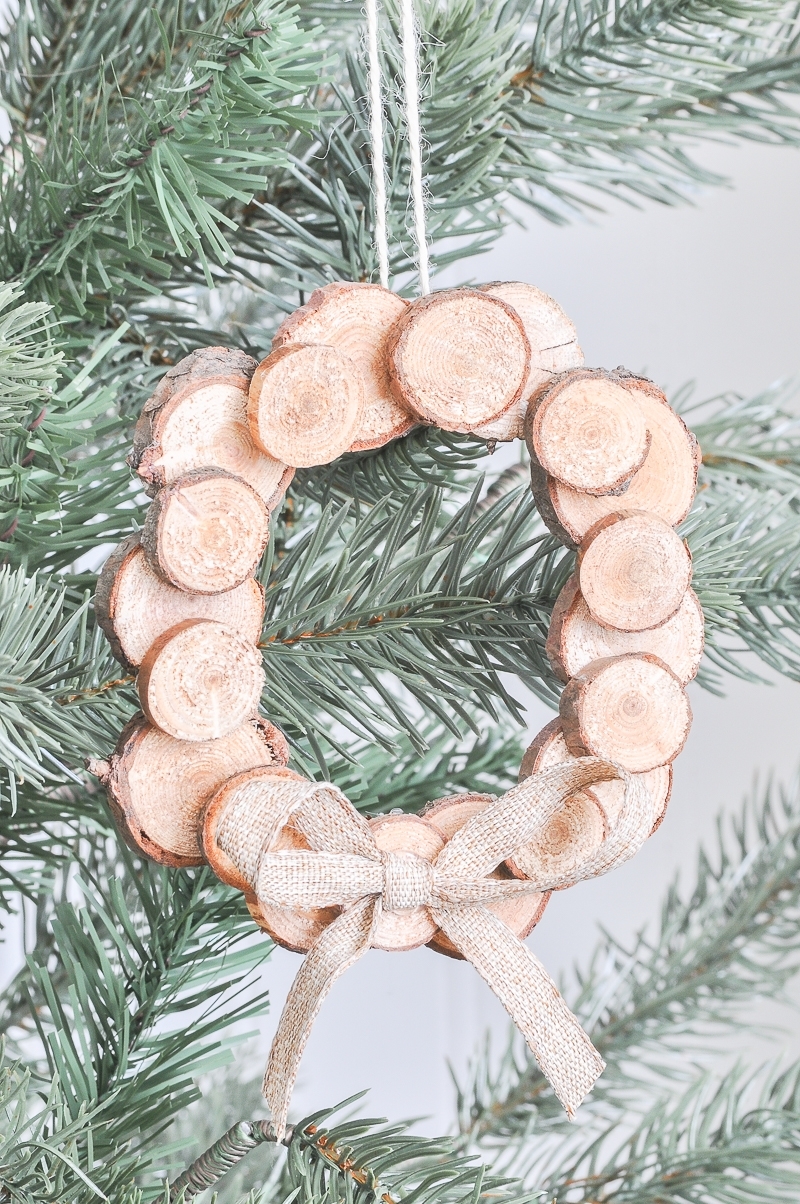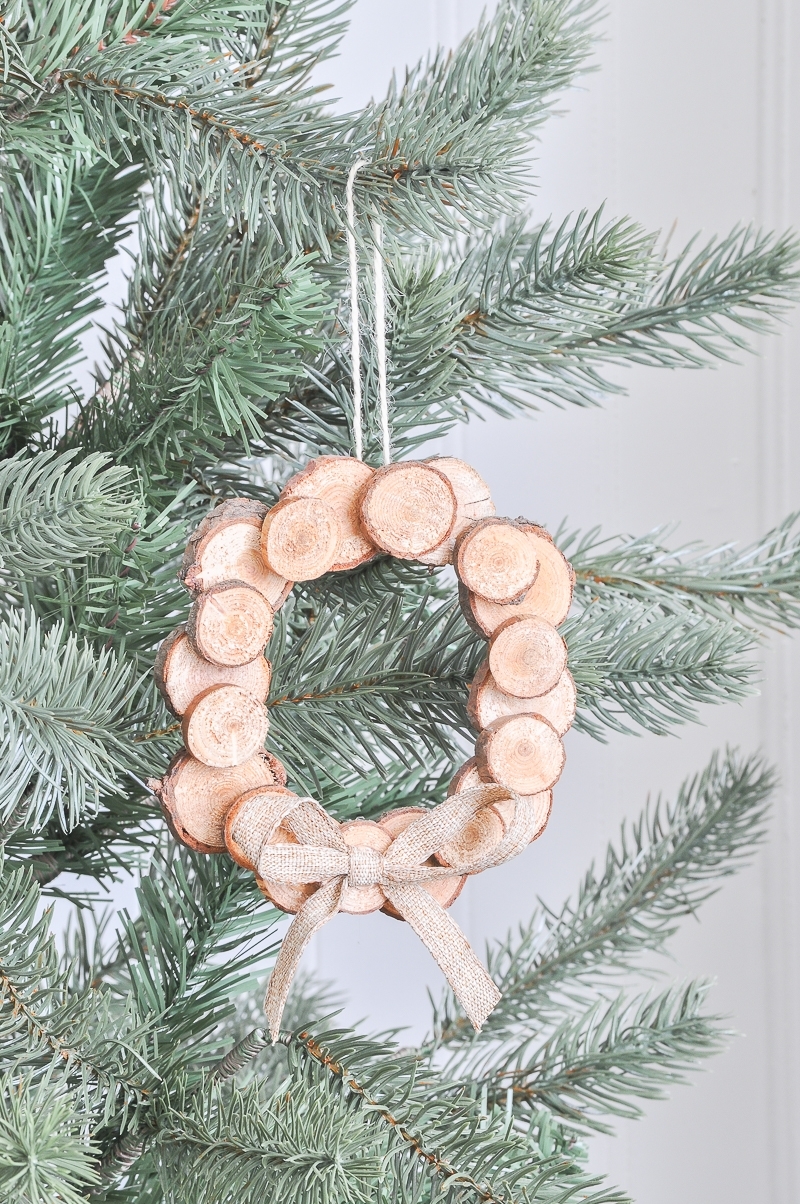 If you've been following along lately, you know I just wrote all about the new season of life I am currently in. So this little ornament will be a reminder to me each year of everything we have been though, and I really will cherish it.
Other Christmas Posts
Pin Wood Slice Wreath Ornament for Later