Christmas Guest Bedroom
This post may contain affiliate links. For more information please see our disclosure policy.
A Christmas guest bedroom decorated with greenery, brass accents, and neutrals for a cozy vintage inspired look. Create a space your guests will love over the holidays!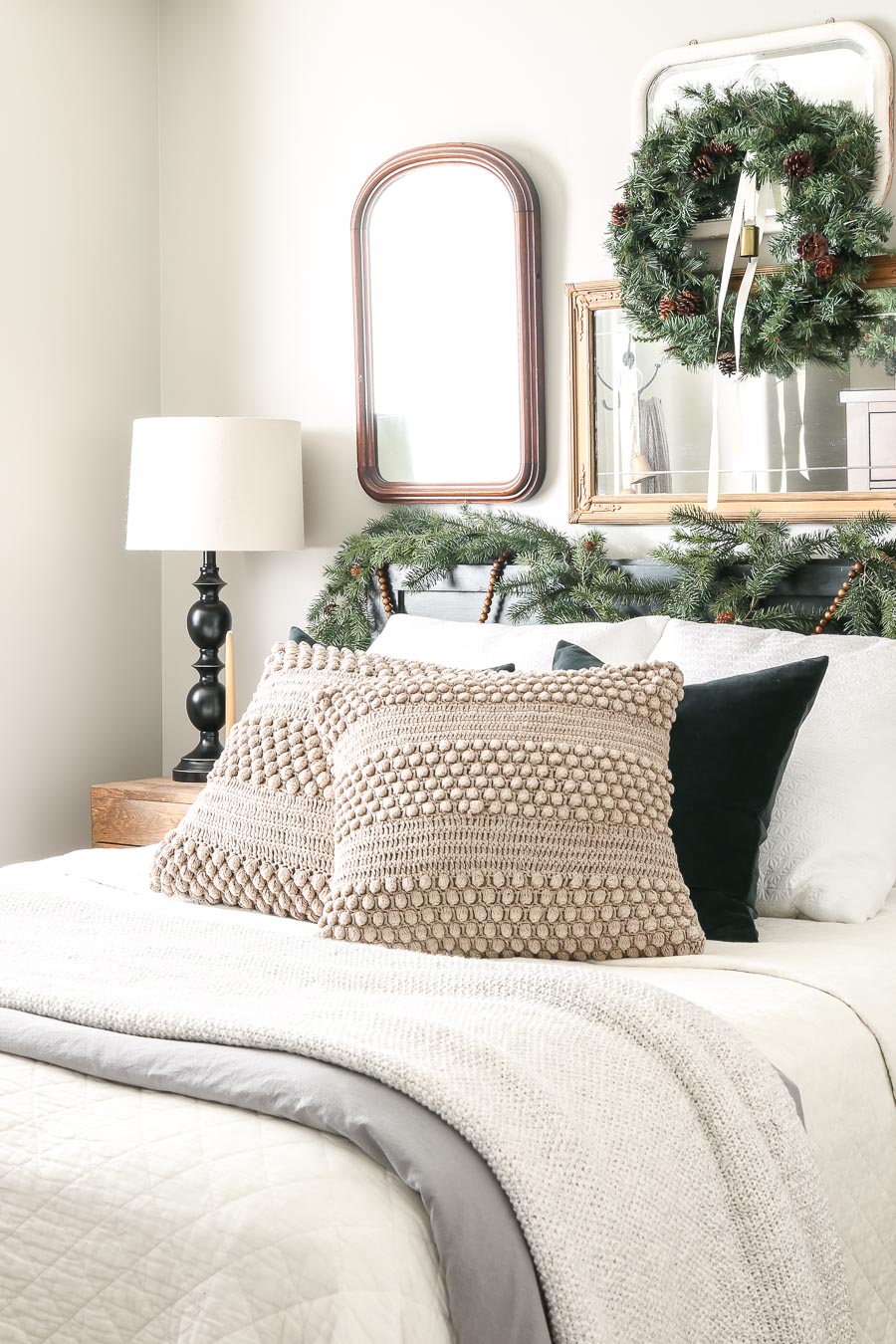 One more sleep until Christmas! We have been running around nonstop over here since Friday getting ready for all the festivities, and there is still so much to come!
On Sunday we drove out to my grandpas house in the country for a visit. We'll celebrate Christmas Eve with my family, then we are doing a brunch at my brothers Christmas morning after church. And then we'll head out of town Friday through Sunday to celebrate with my husbands family.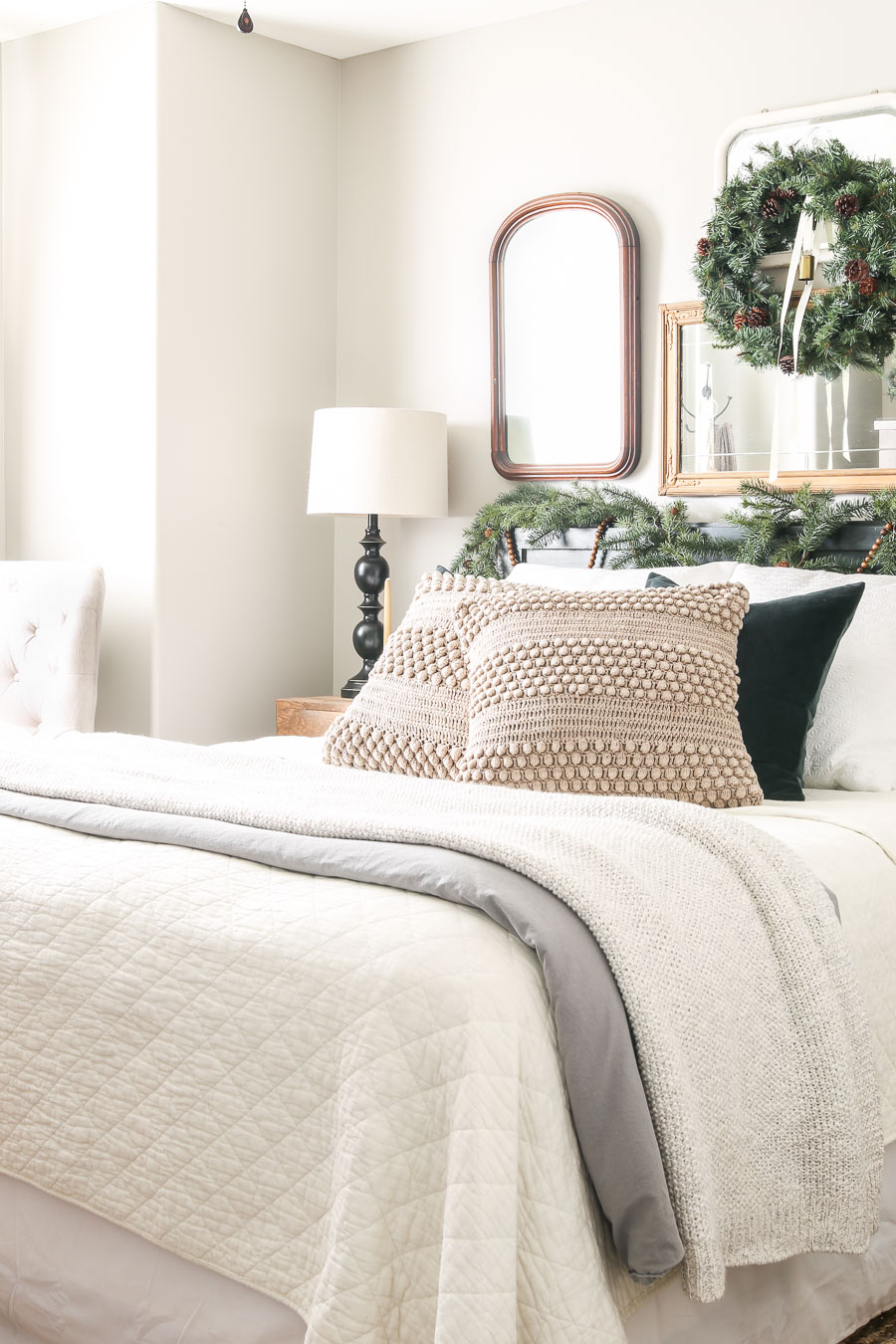 And guess what!? I finally finished all of my Christmas shopping! I mean, I still haven't wrapped a single thing, so there's that! But I will be certain to finish all that up today!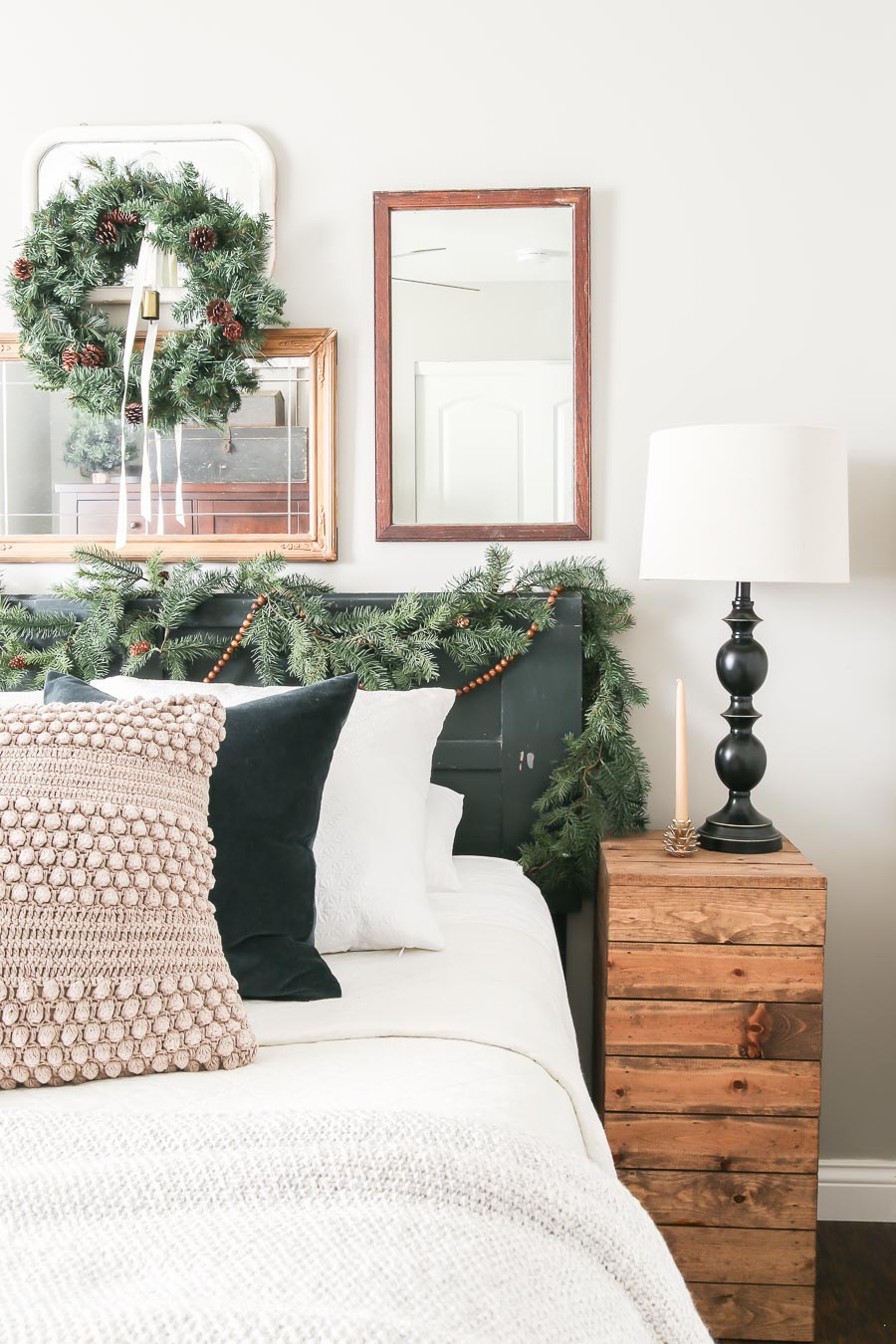 In the meantime, I didn't want to miss out on sharing the last Christmas decorated room on my home tour! Our Christmas guest bedroom! One of my favorite rooms to decorate in my whole house.
I continued with the same theme of using a lot of greenery, brass, golds, and browns. I love how the greenery really brought the Christmas spirit to this space, making it look extra festive.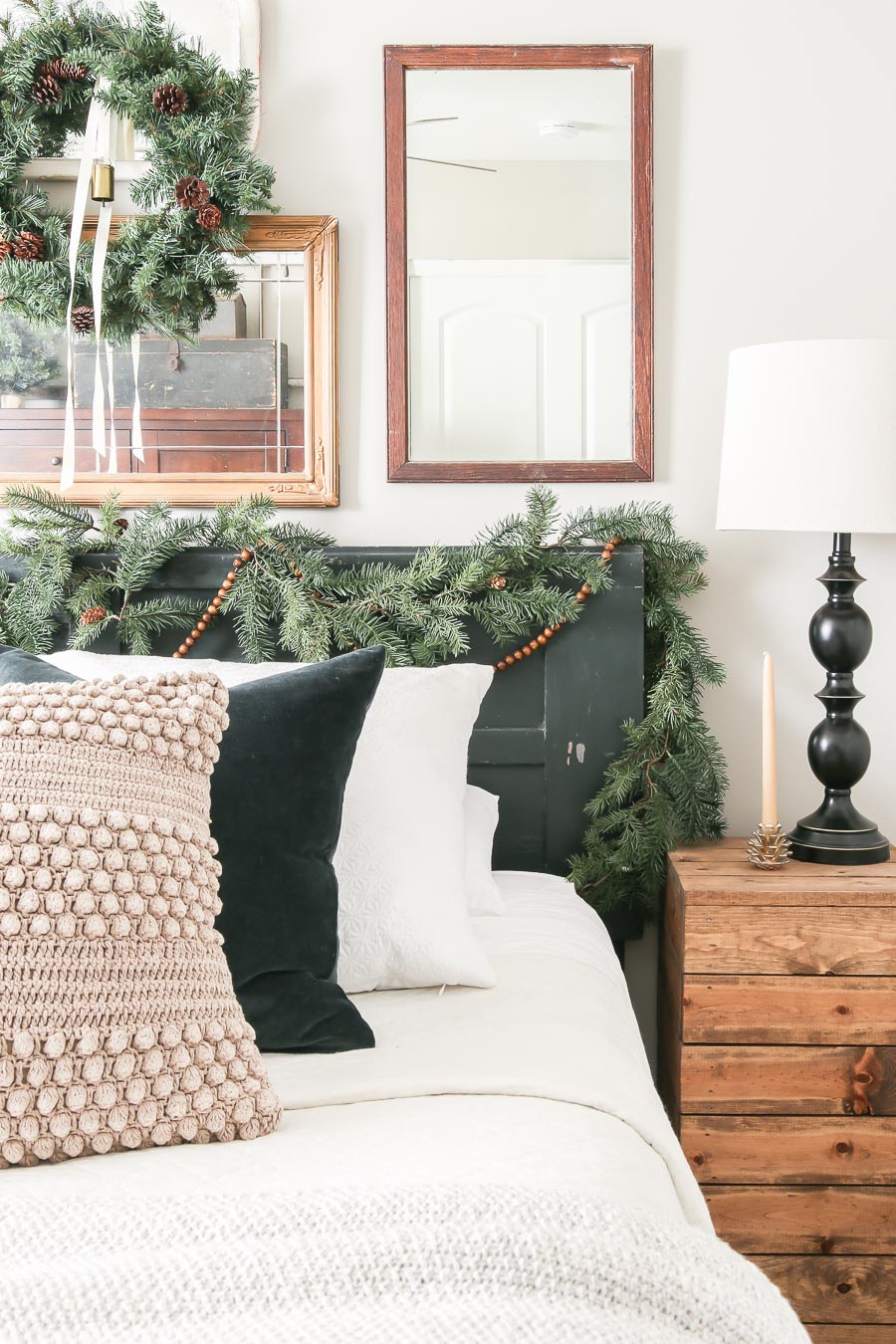 I used cozy white blankets, fun pom pom pillows mixed with velvet green ones, and touches of brass in the bells, and pinecone candlestick holders.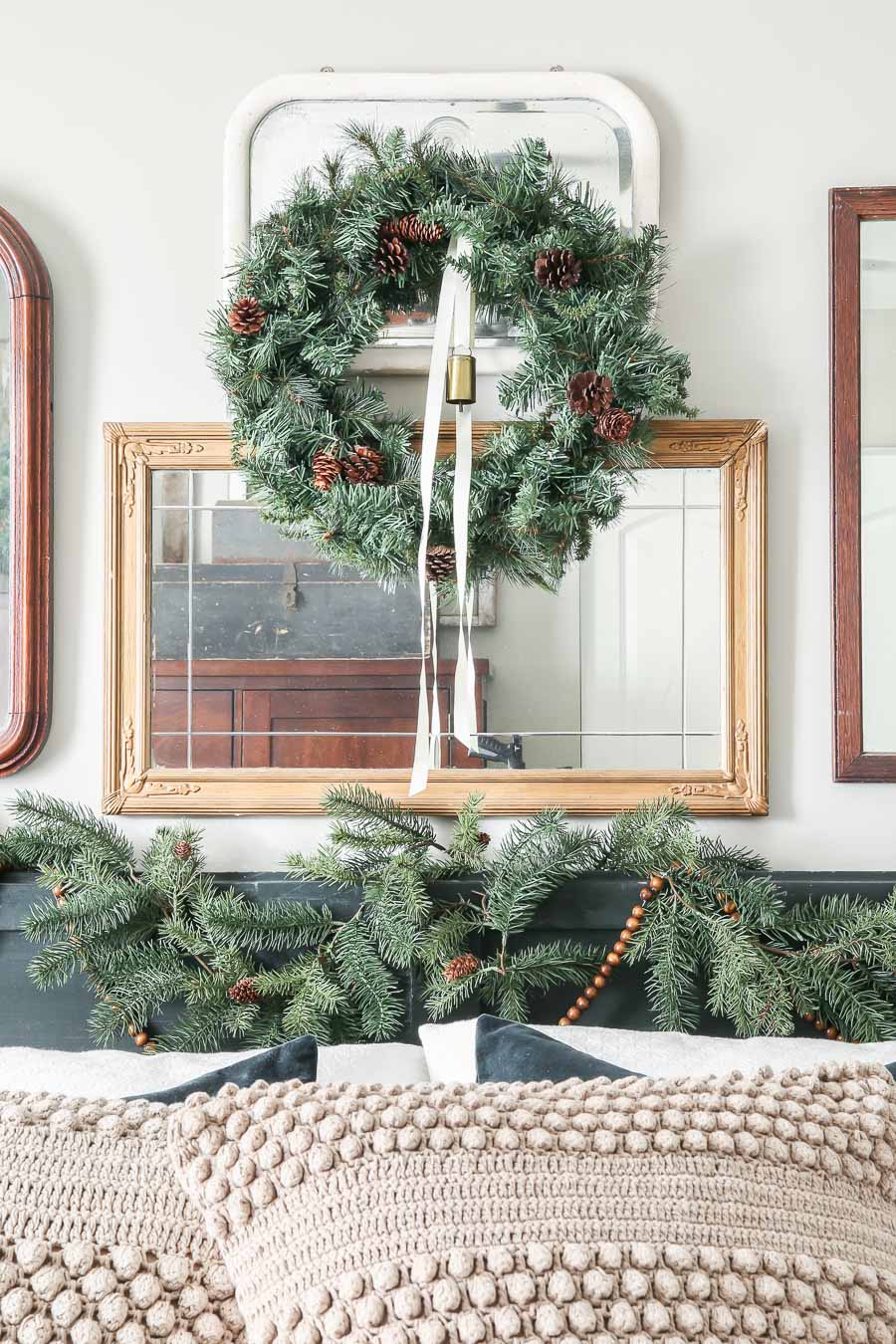 Nothing screams Christmas like a greenery garland paired with wood beads on the headboard, and a wreath layered on my vintage mirror wall.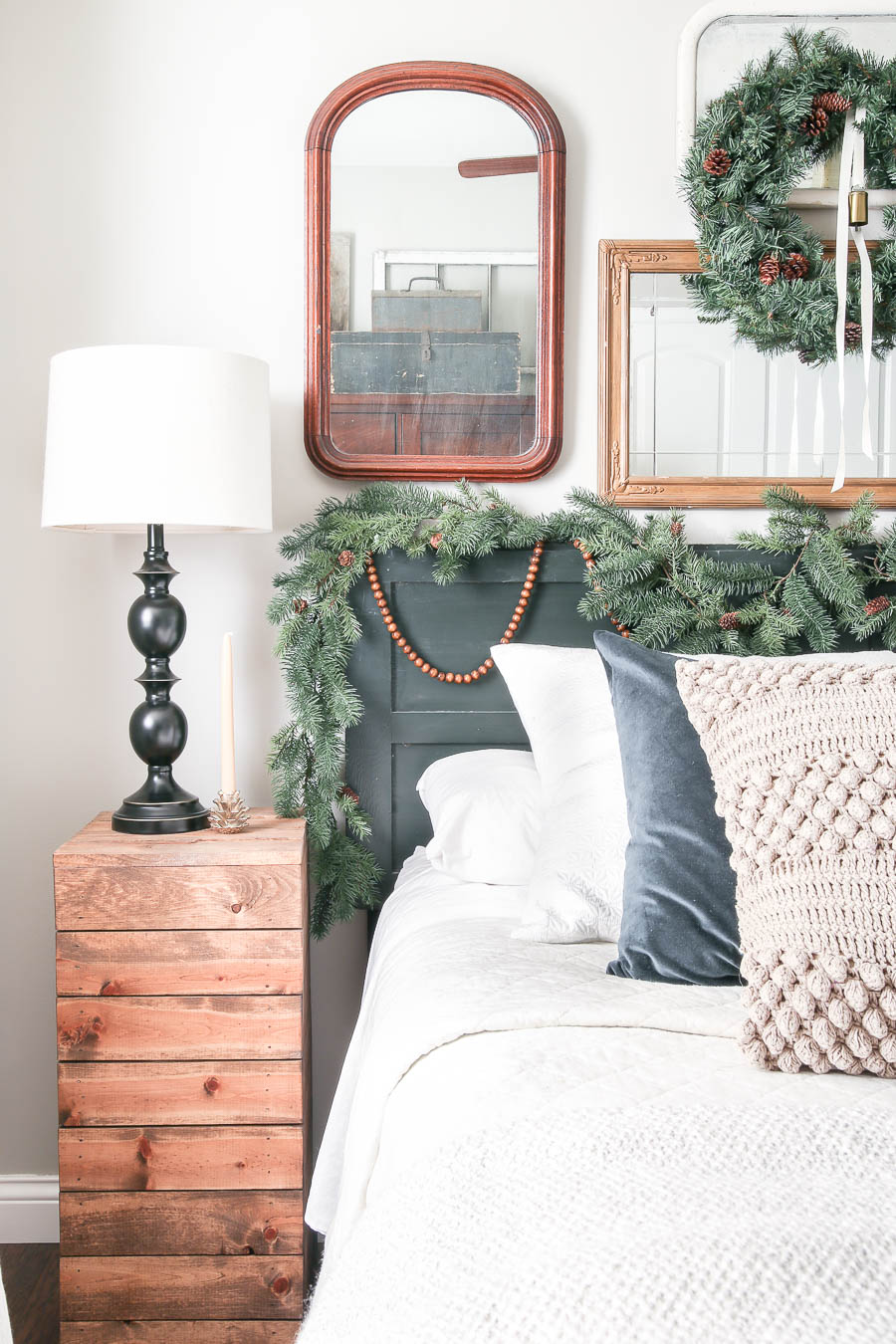 Mixed all together I love that this look carries throughout our entire house this holiday season. It's been such a fun vibe that I have really enjoyed over the last month.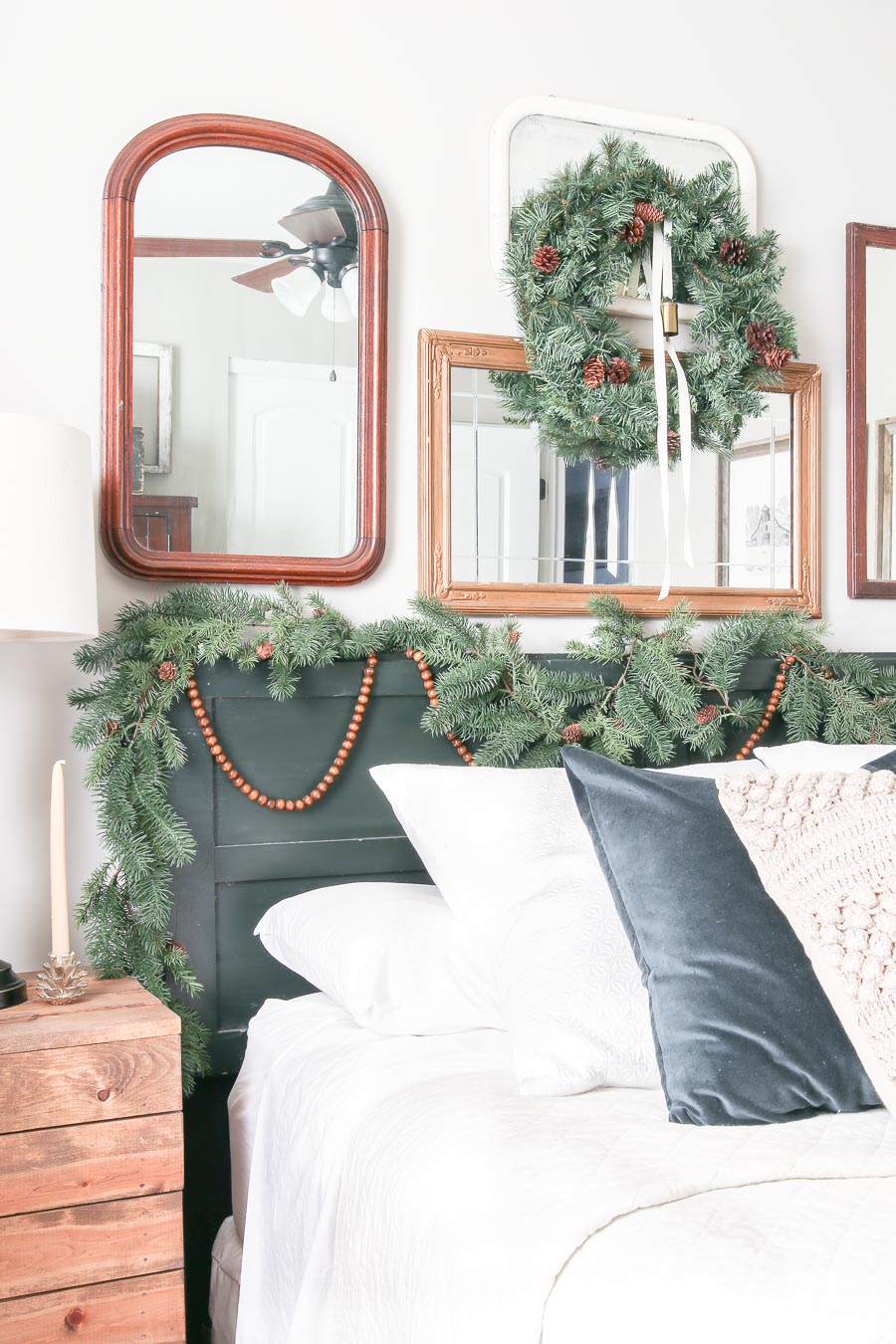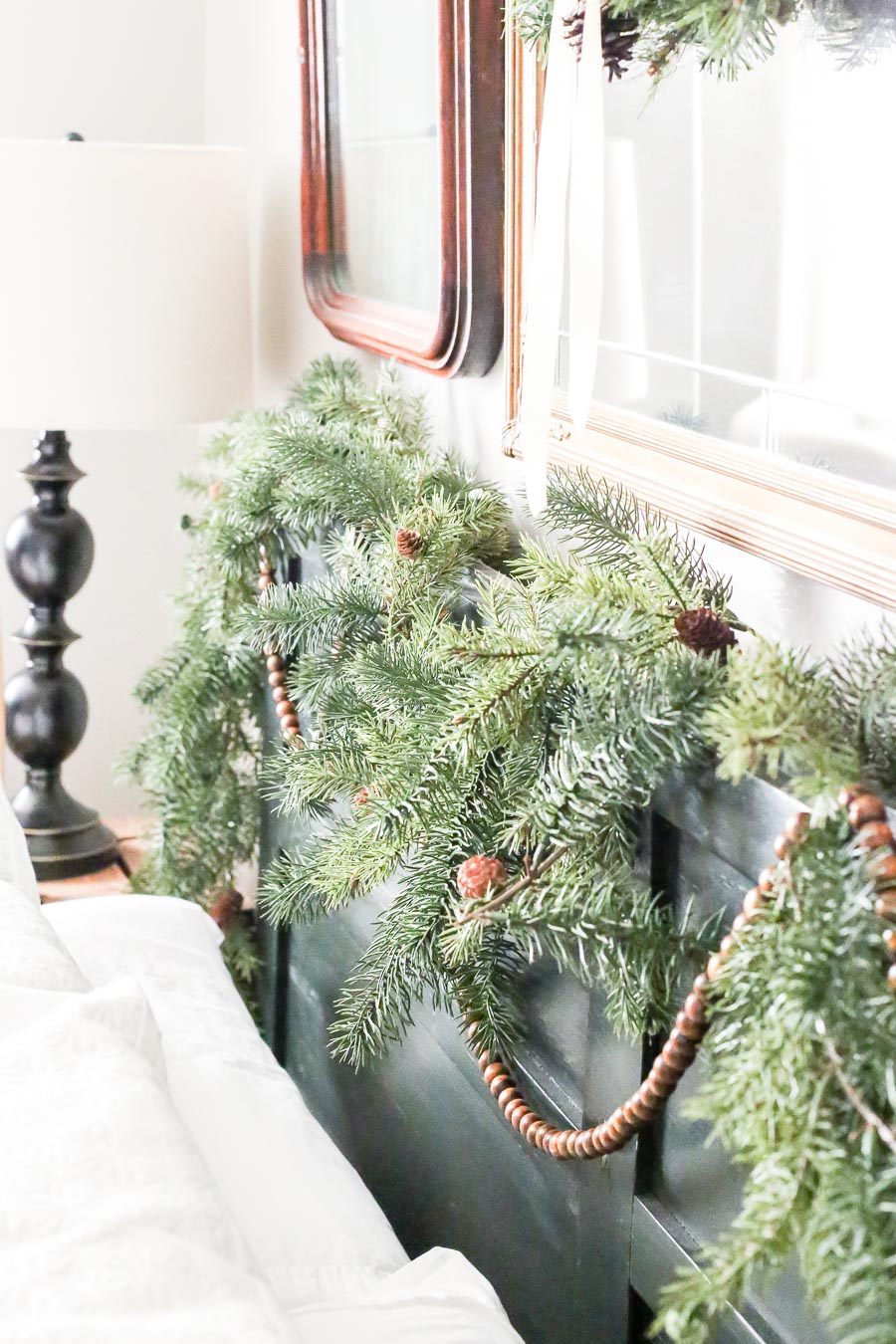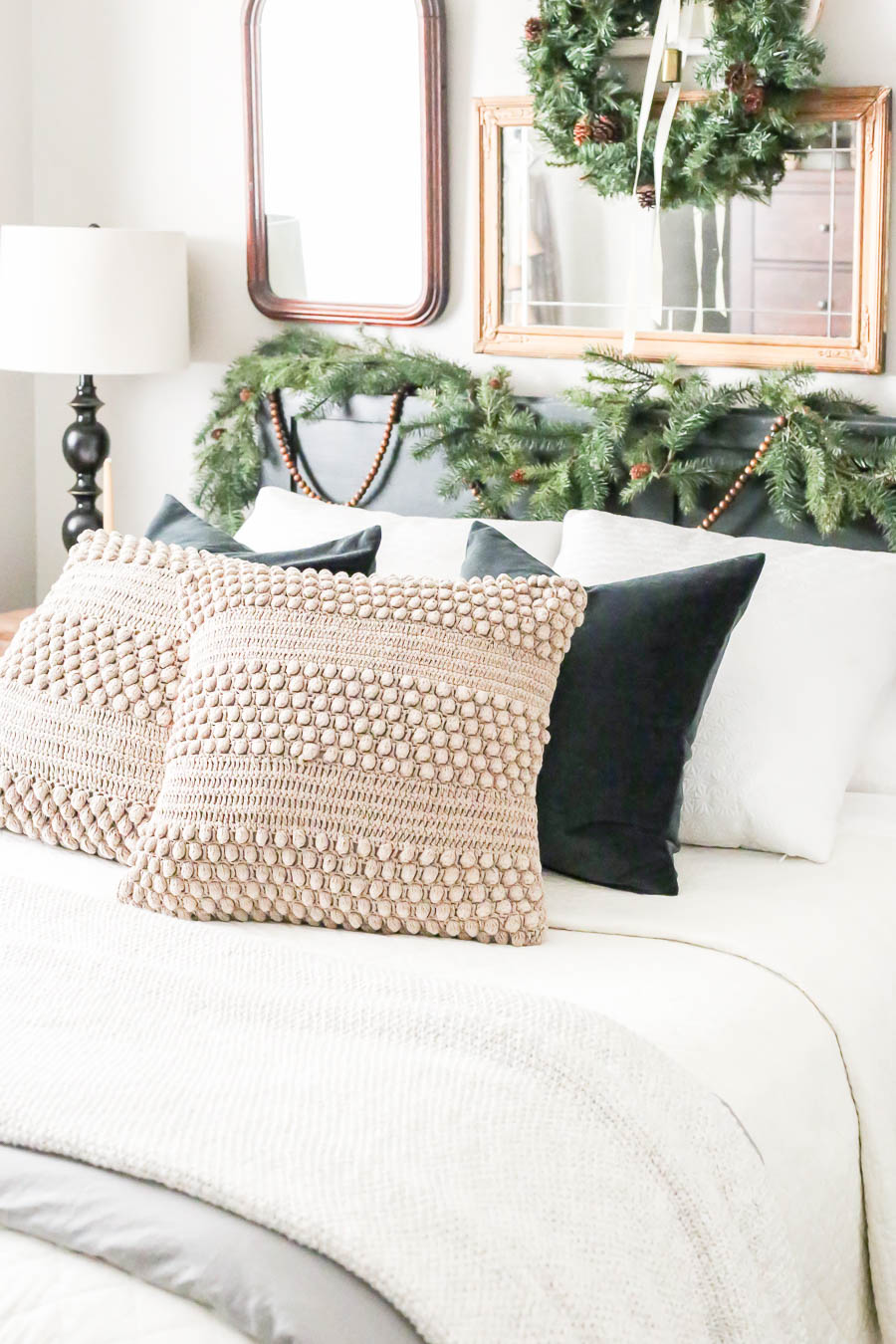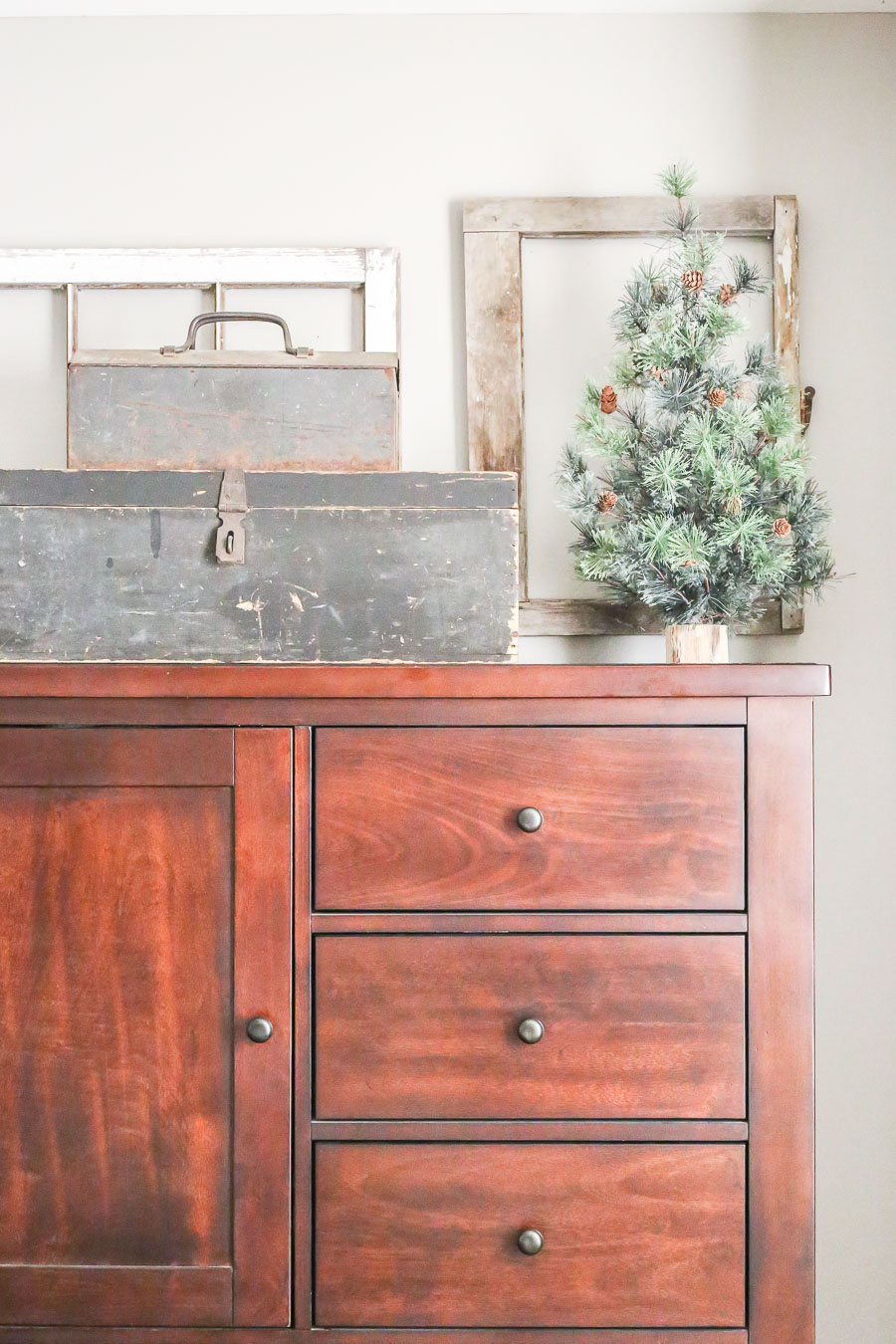 I hope you all have the absolute BEST Christmas with your loved ones! Enjoy every single second of it and just know that I am so thankful for each and every one of you for being here!
Other Christmas Posts
Pin Christmas Guest Bedroom for Later