Beautiful Christmas Dining Room
This post may contain affiliate links. For more information please see our disclosure policy.
Tour our beautiful Christmas dining room, full of festive touches. A perfect spot for holiday gatherings!
Decorating our dining room for Christmas is one of my favorite spaces to make festive. It's the one spot you know people are going to sit, chat, and eat, so making sure it's all decked out is always a priority!
For this space, I always bring in some of the same elements every year, but just with a slightly different design.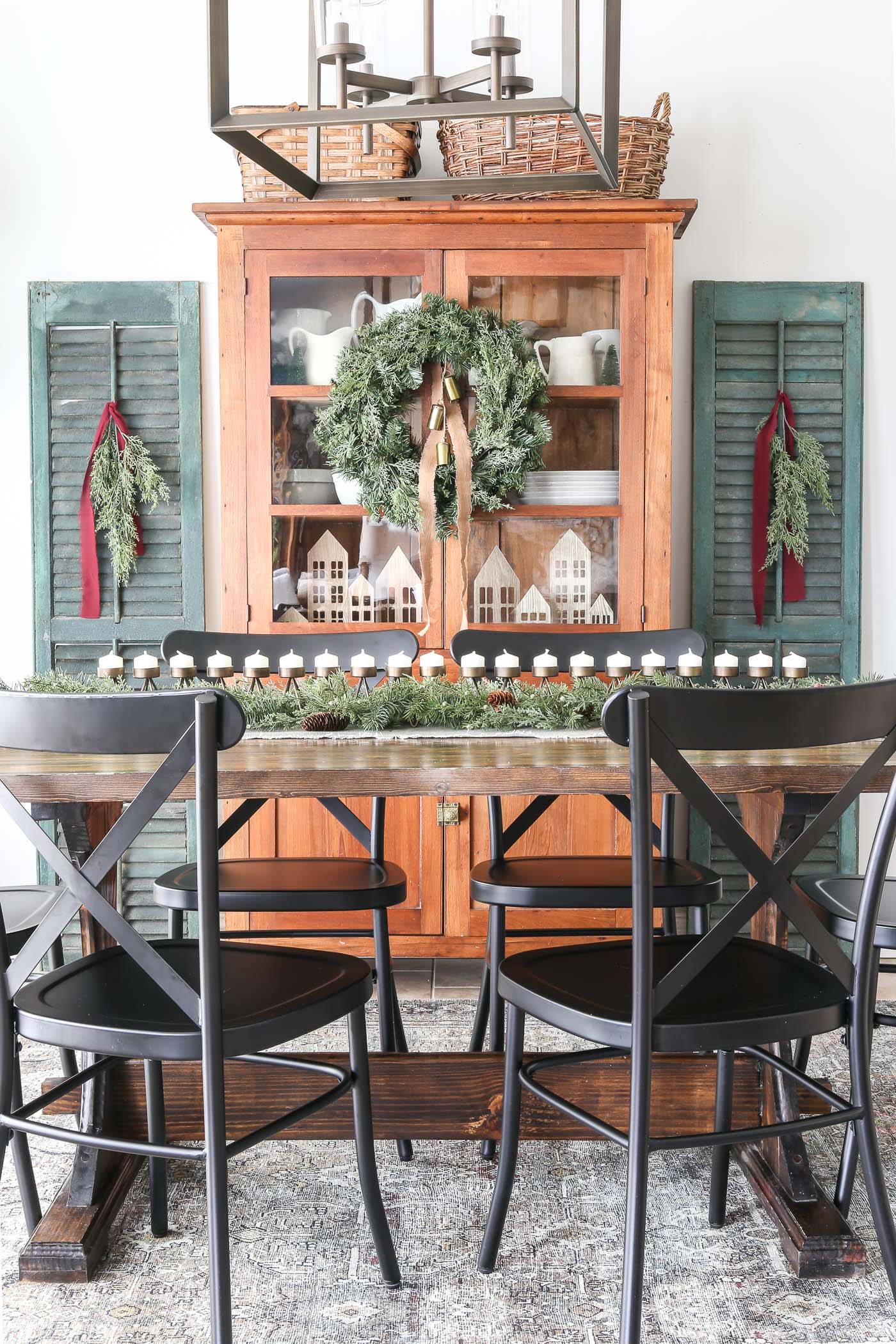 Christmas Greenery
Christmas greenery is always a must in every room. You can't go wrong with wreaths, garland, and different sprigs of holiday greenery – faux or real.
I love hanging a simple wreath on the hutch and adding in bells and ribbon that go along with my theme for the year. I also like to tie sprigs of greenery on the shutters, and sometimes on the light fixture.
A garland always looks great draped across the dining room table as part of a centerpiece too.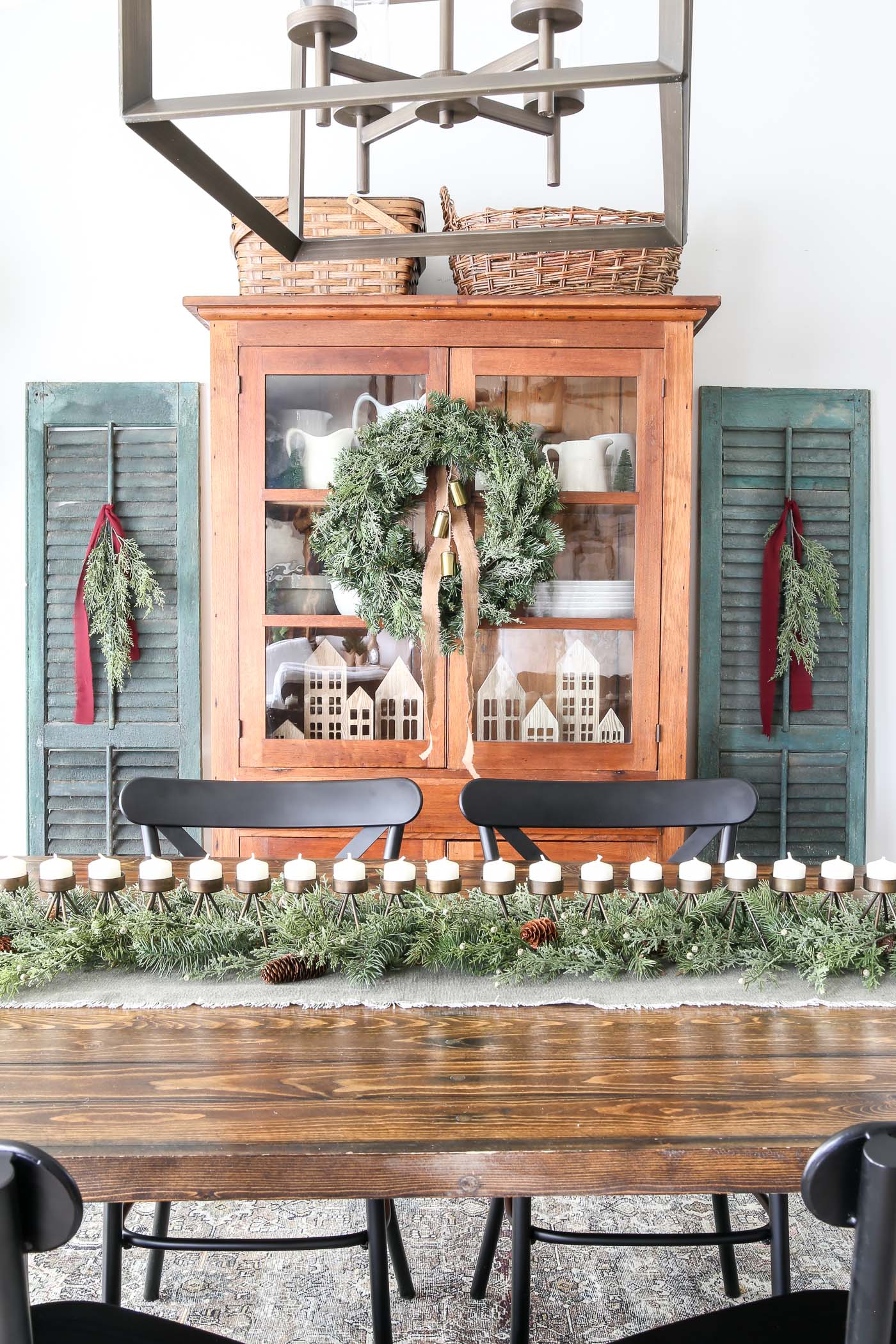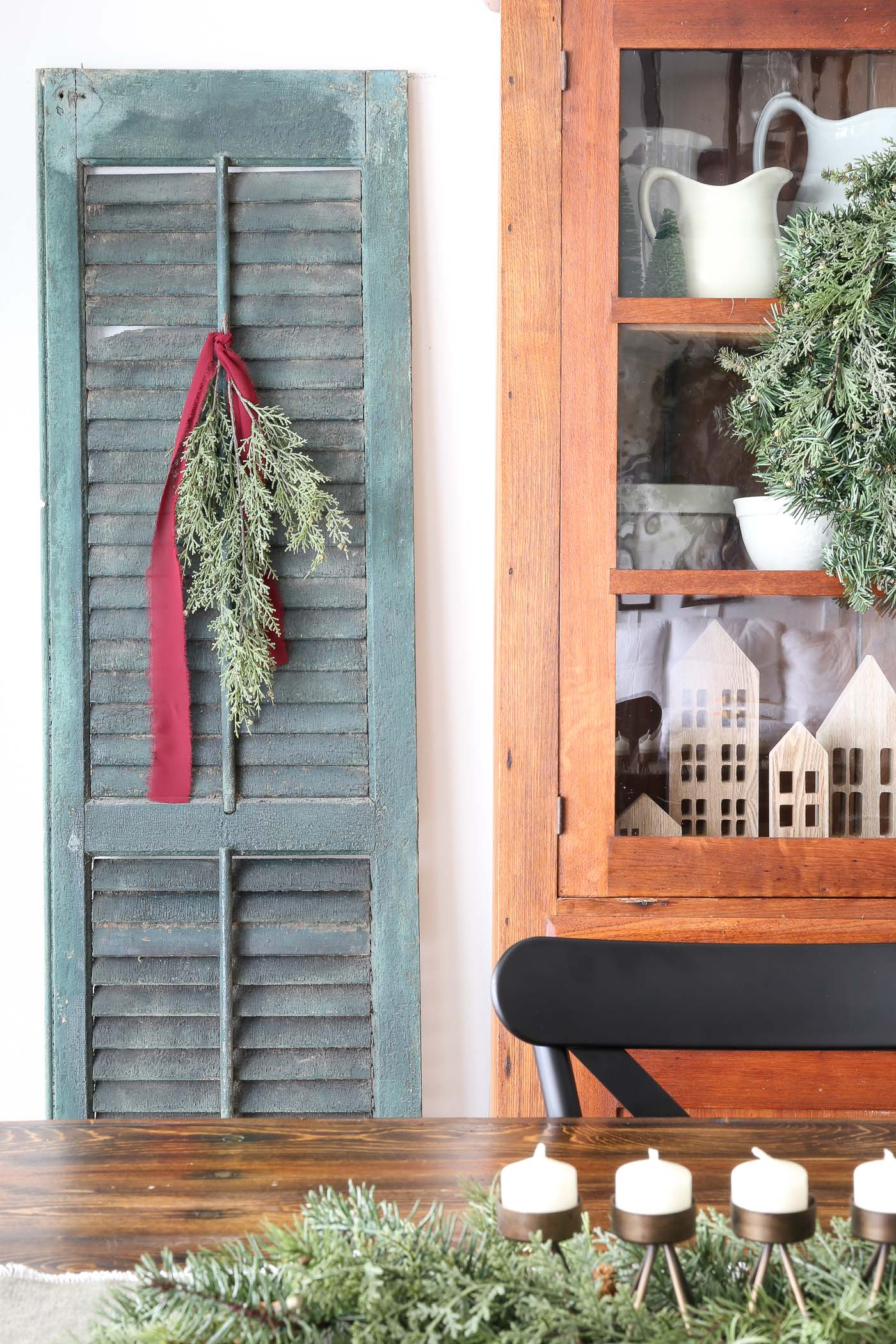 Little Houses and Bottle Brush Trees
Christmas accessories are so fun to shop for. I filled our hutch with wooden houses and bottle brush trees this season, and I love how cute they look!
There are so many little trinkets you can find and use as fillers here and there throughout your house. My go-to's are mini trees, houses, bells, candles, and pinecones.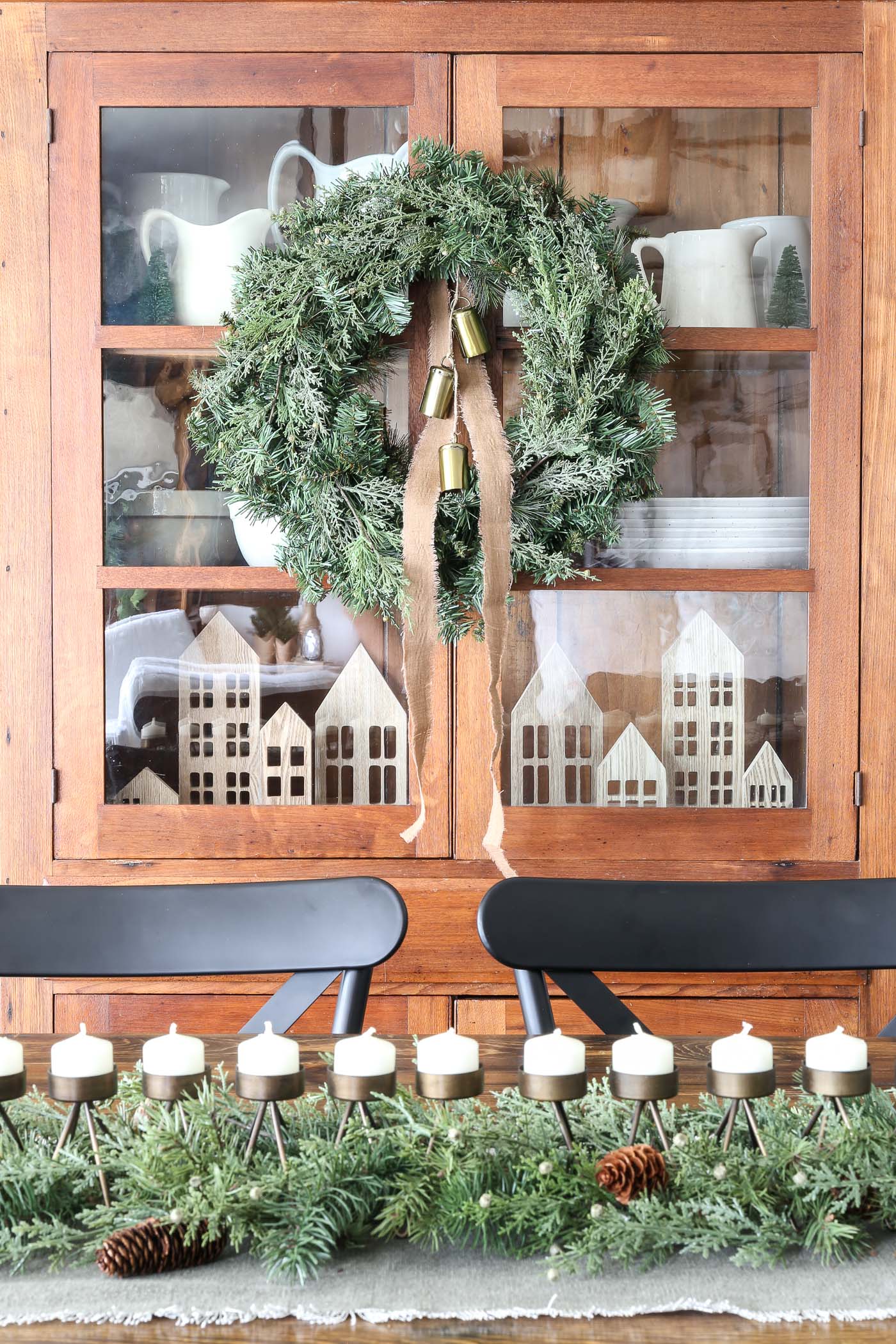 Candle Clusters
I'm such a lover of decorating with candles, especially in clusters. I found these great antique brass candle holders at Home Goods and thought they would looks great mixed into some garland.
In the past I have used clusters of taper candles, and even those glass jar pillar candles. It sets a nice mood for dinners and gatherings – lit or unlit.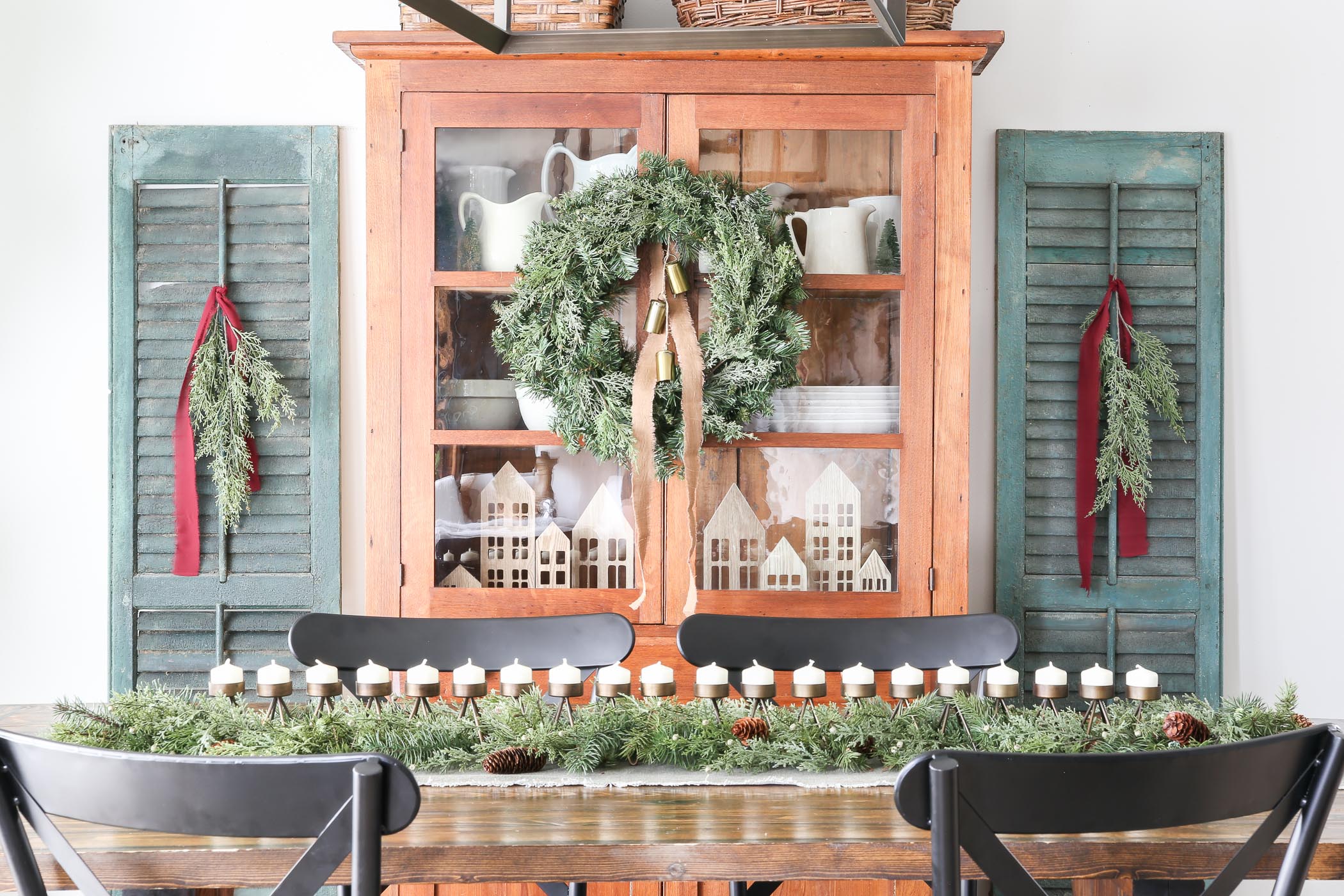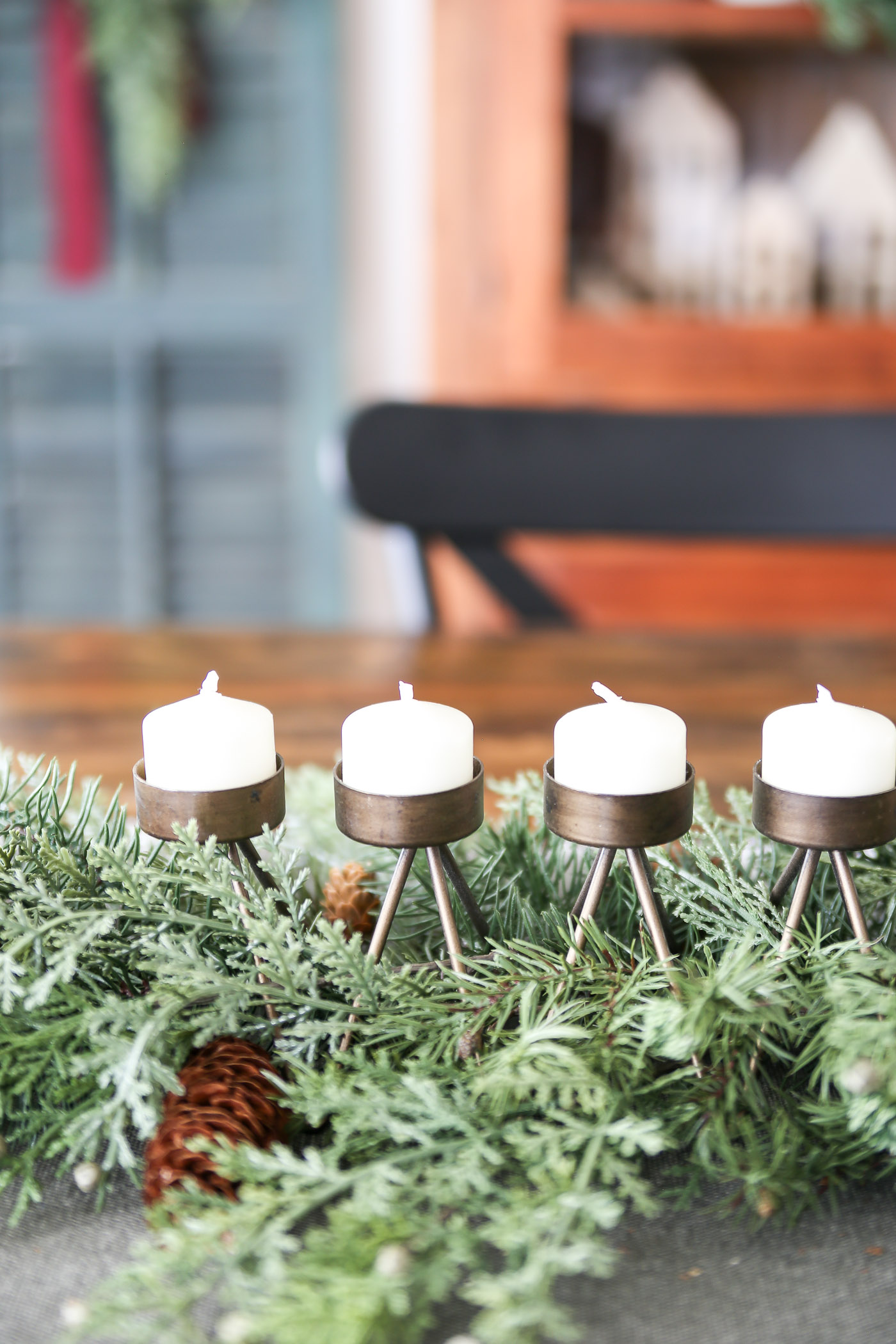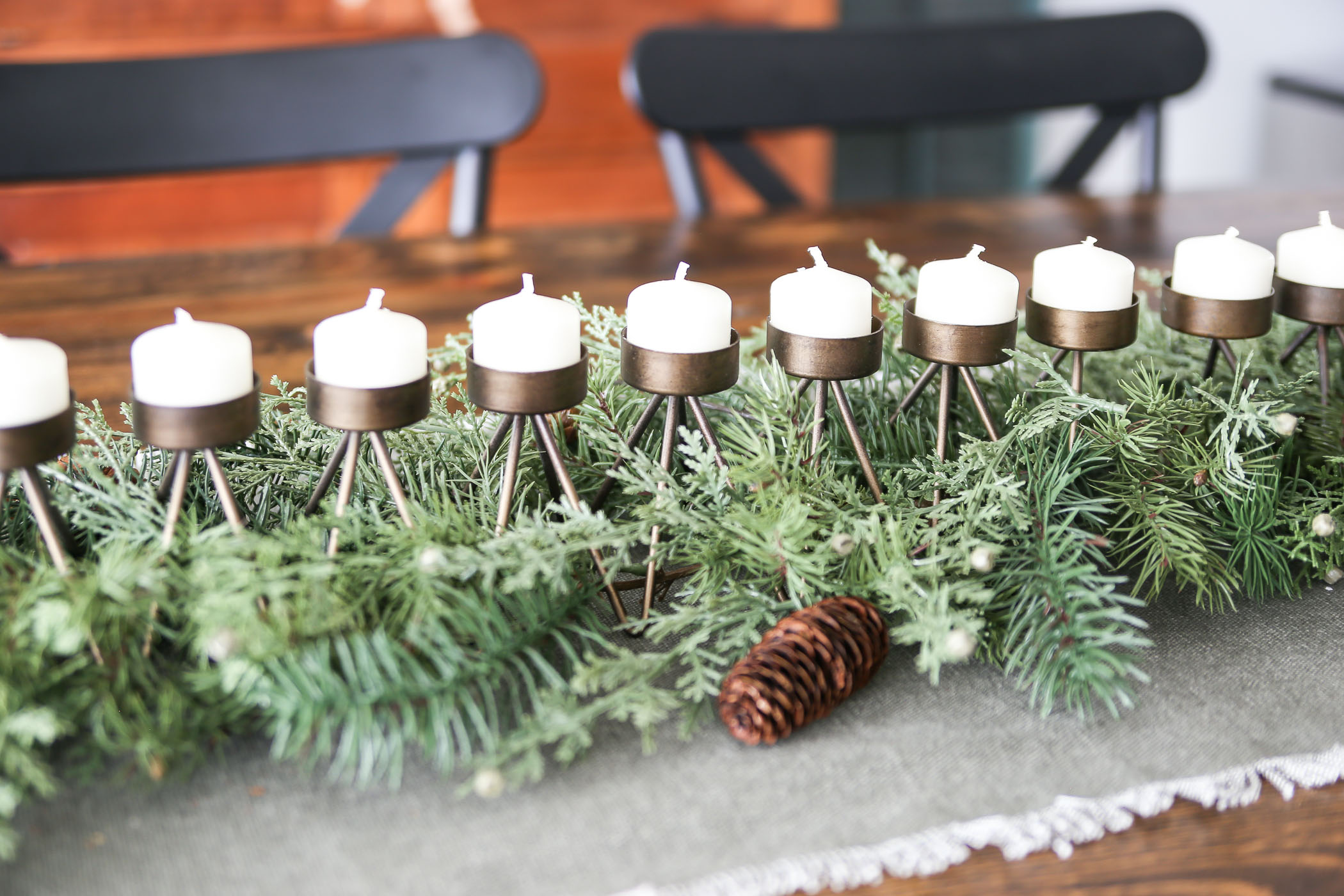 What are your favorite elements to decorate with for the holiday season? I always keep it natural and neutral, but this year I am loving the pops of deep red! I would love to know!
More Christmas Posts
Pin This Post for Later