Simple Summer Dining Room
Reunited and it feels so good! It's been some time my friends, but I am back at it with so much to share!  If you've been following along you know my husband and I are currently going through an infertility journey, so that has been our main focus for a while. I'll share where we are at with that whole story soon, but for now we are taking a little break over the summer from it all and having some fun!
Creating and home design will always be my passion and my outlet, so it feels so great to get back to working on projects and sharing them with you all here on the blog. I owe you guys a big thank you for being patient and always sticking around, and for reaching out over the past few months. You all are truly the best!
Now on to the good stuff! St. Louis has officially skipped right over spring and went straight into summer. RIP open windows weather. Boo! But, that just means decorating for summer came a little bit earlier! My good friend Sarah from She Holds Dearly put together this fun little blog hop with some of my favorite ladies, so be sure to visit their blogs for even more summer decor ideas! Let the summer fun begin!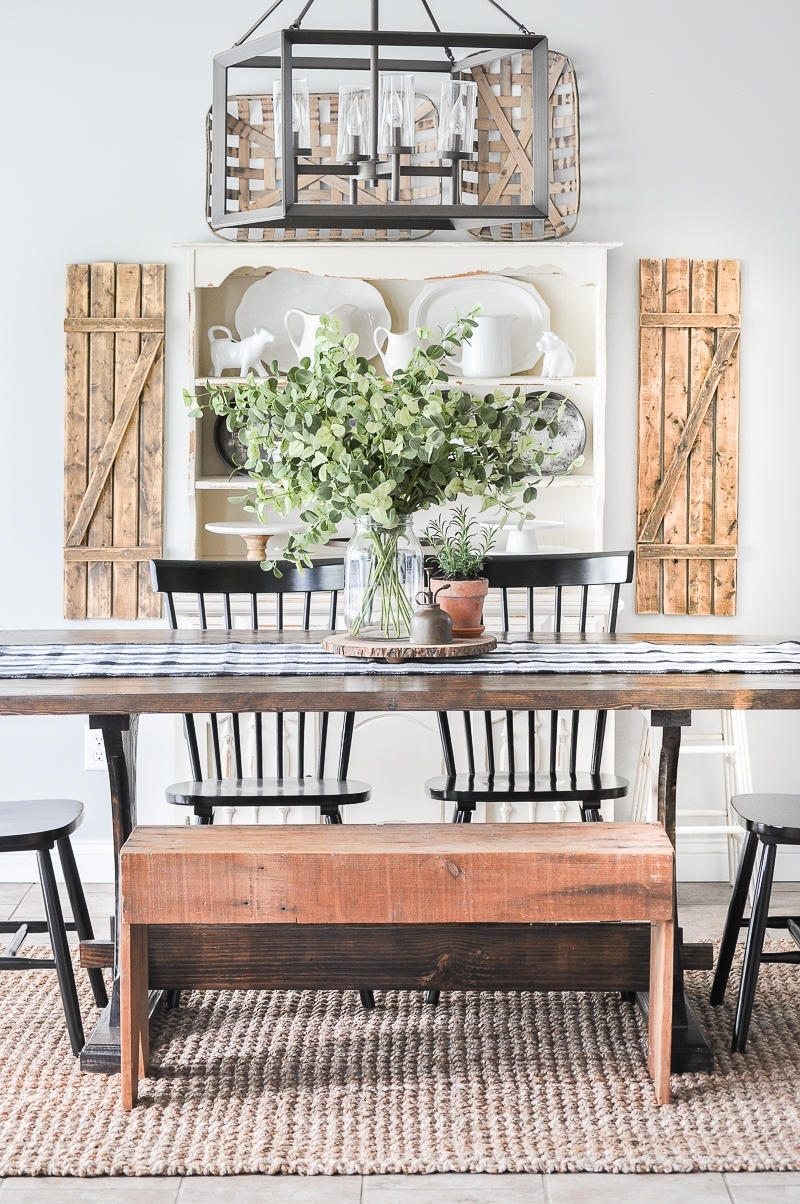 Welcome to my Simple Summer Dining Room! There are so many times I start to decorate and add and add and add and add more and more stuff, only to strip it back down to the bare minimum and go simplistic. Less is more lately in my book.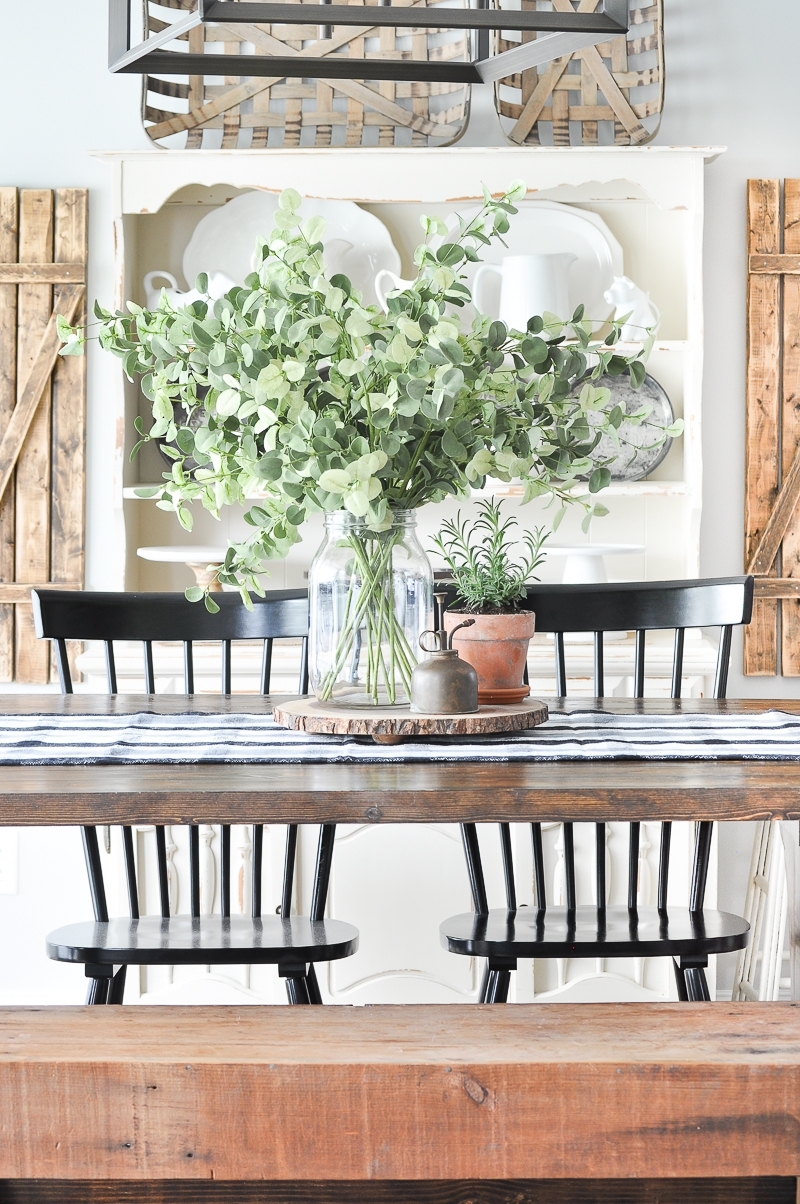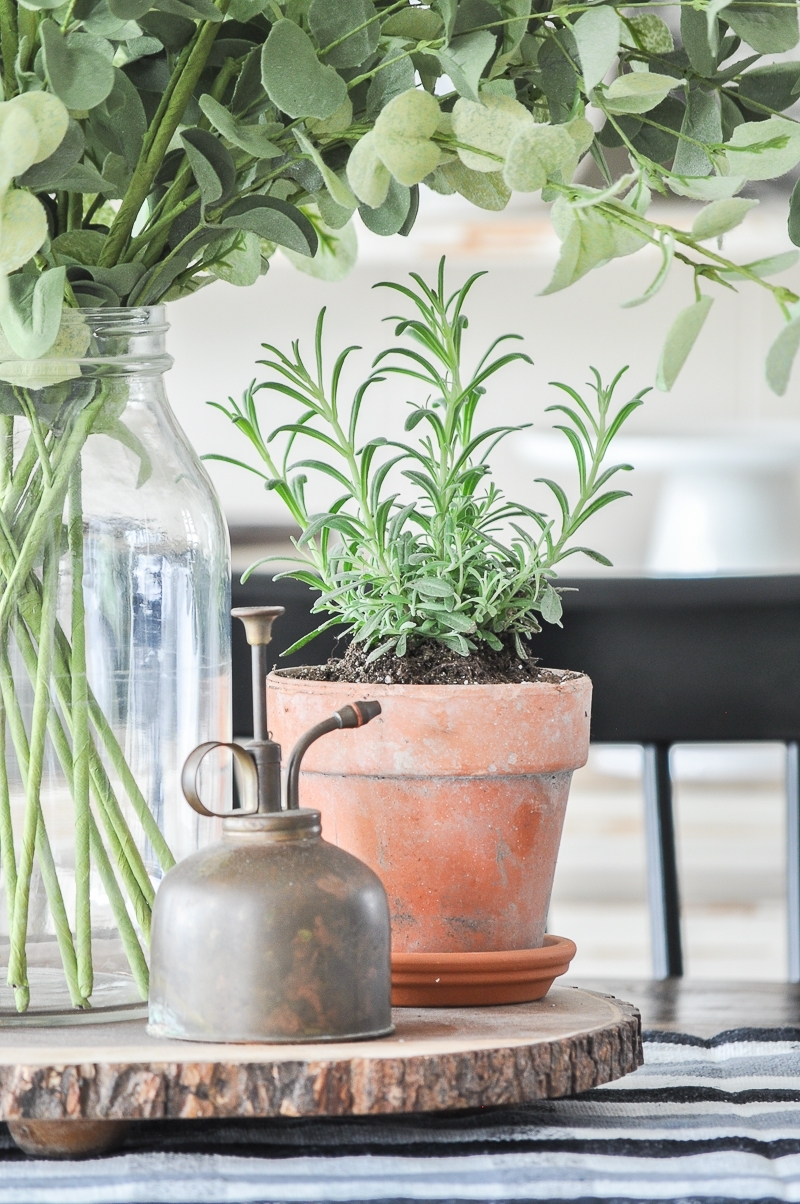 I love adding greenery to any space, but even more so in the spring and summer. It just makes the room feel alive and so fresh, just in time for the new season.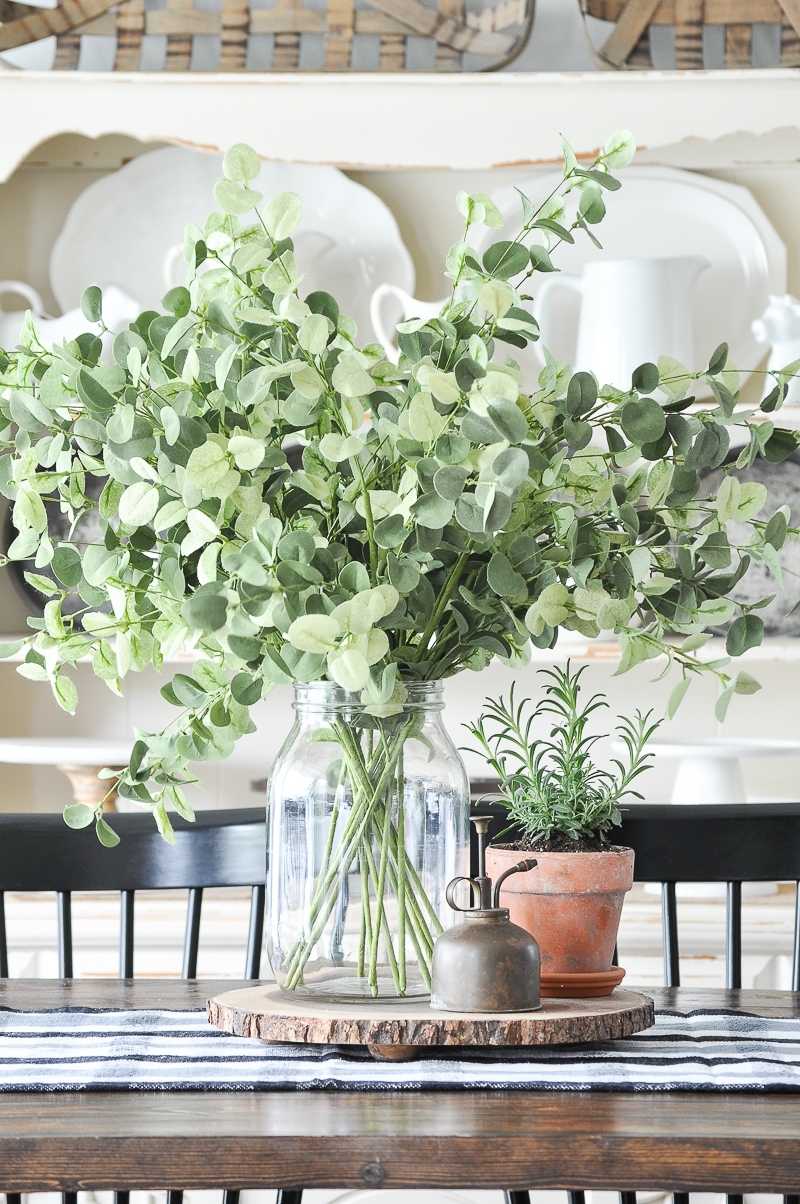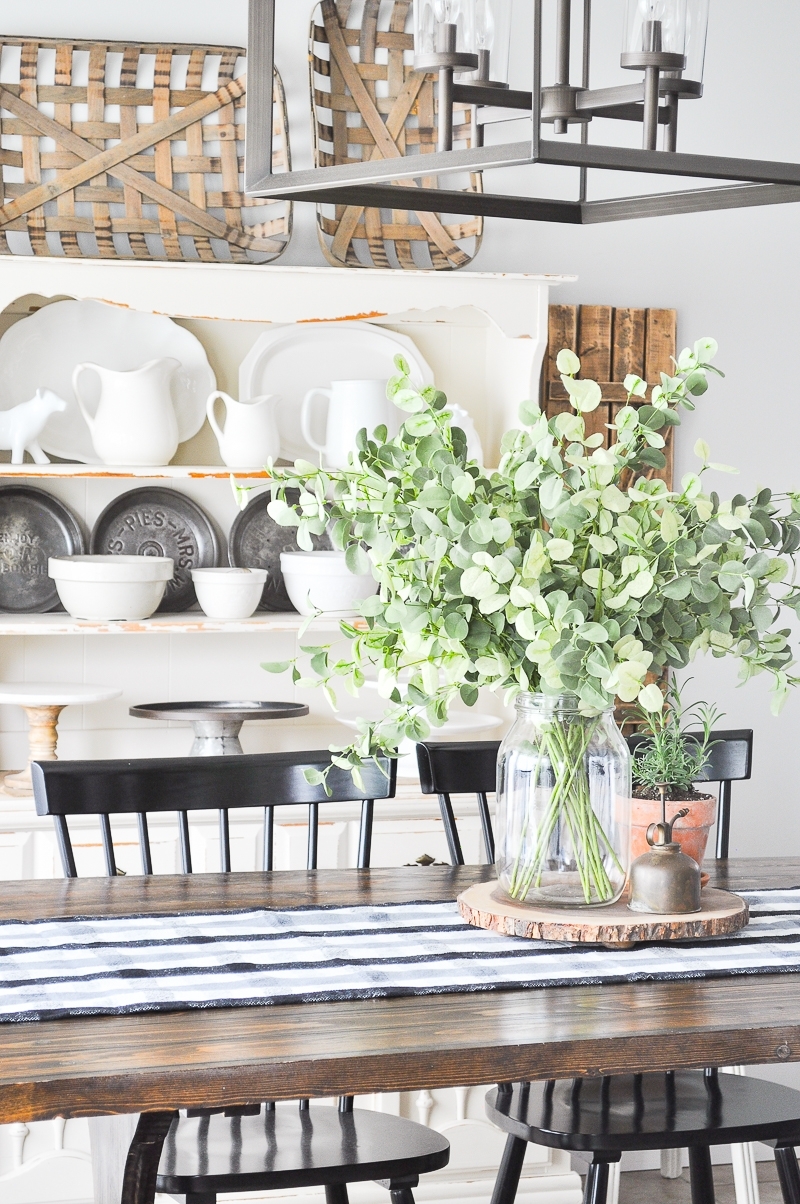 I'm on the hunt for a new, bigger hutch for this space, but until then I love to line the shelves with ironstone and mix in a little galvanized metal. I think the two pair well together, and of course I love displaying my vintage finds and new ones too.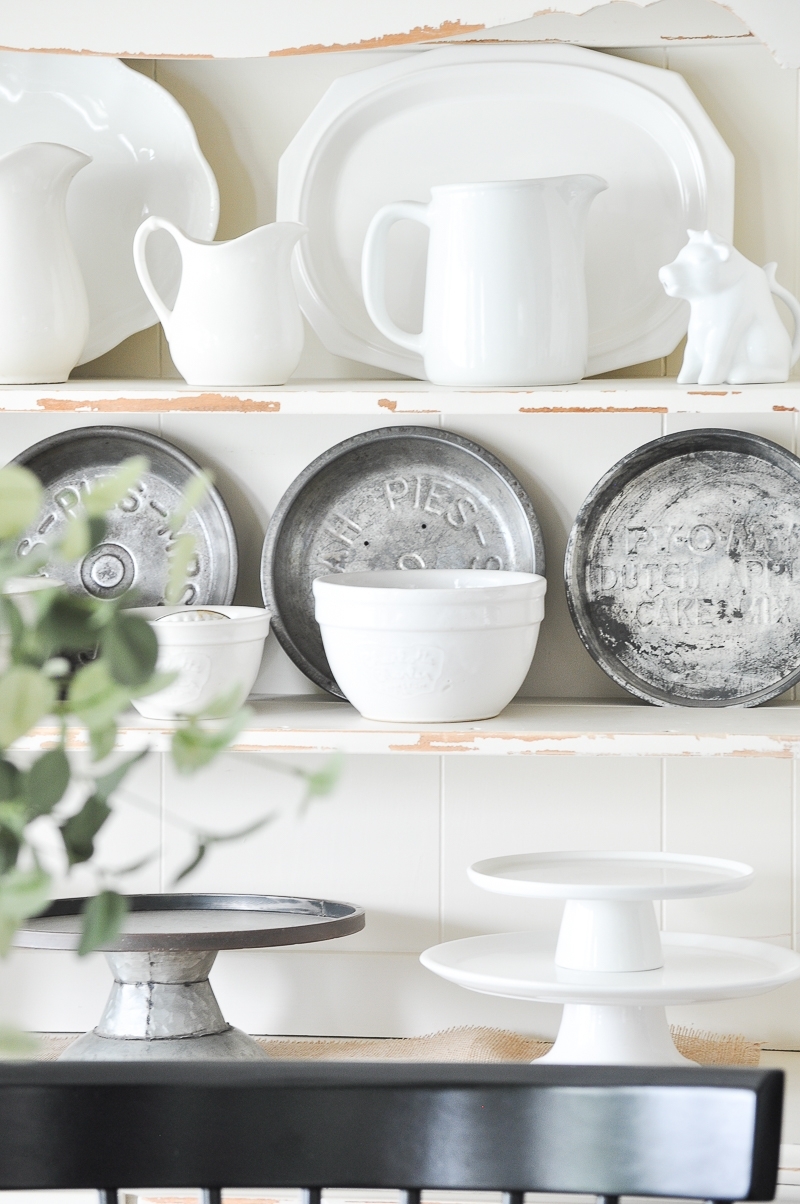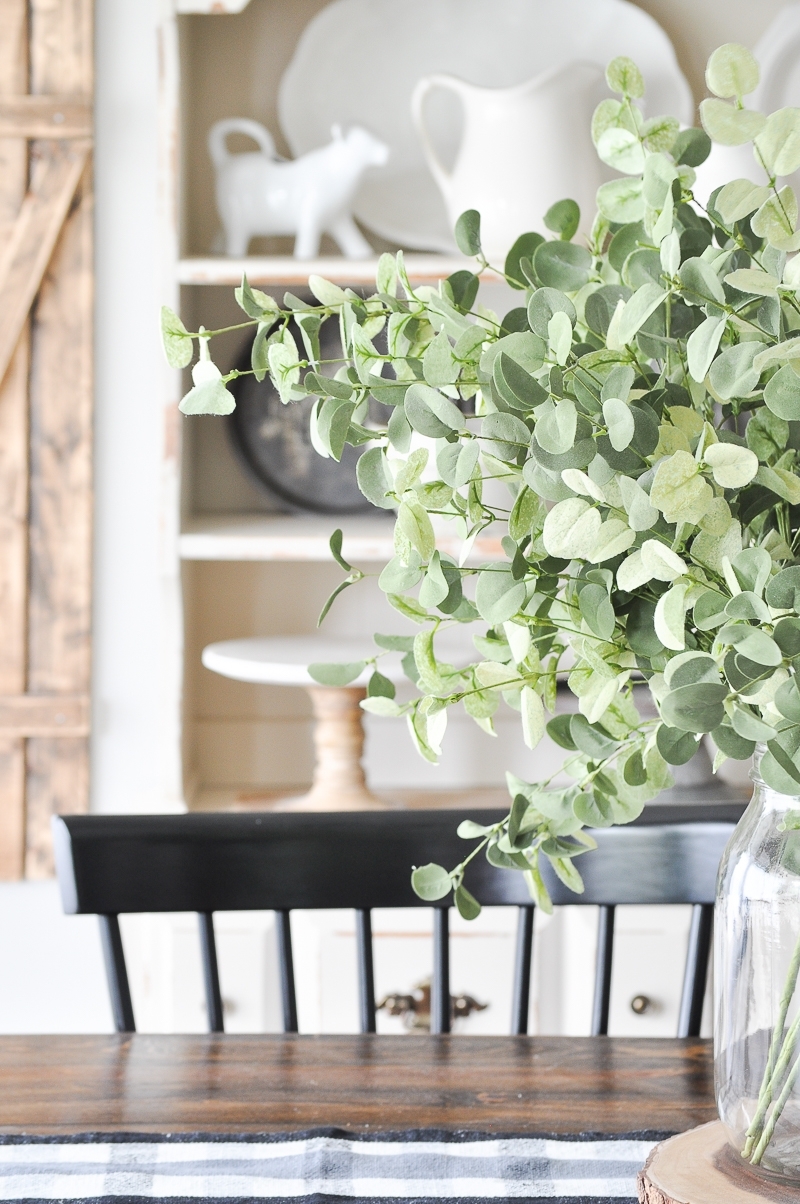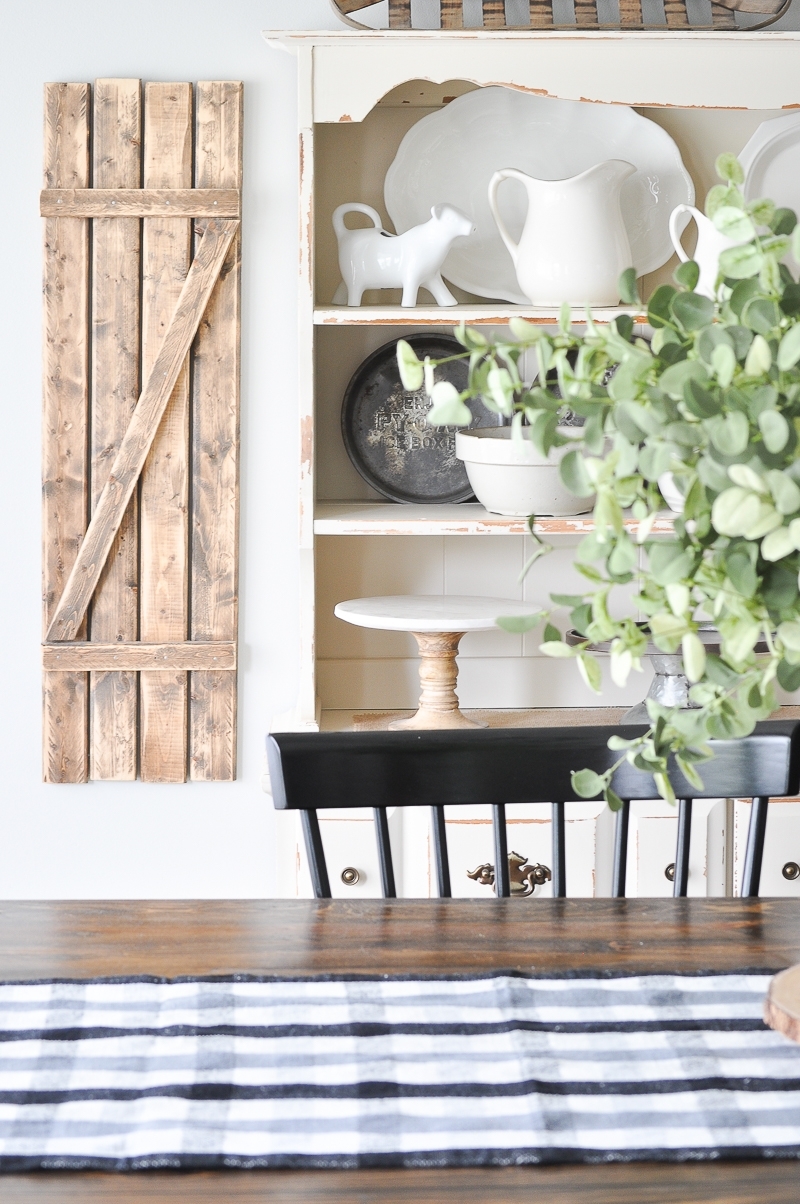 I also love this oversized plaid table runner I picked up! I feel like it's very picnic-y. Is that a word? Who knows, now it is!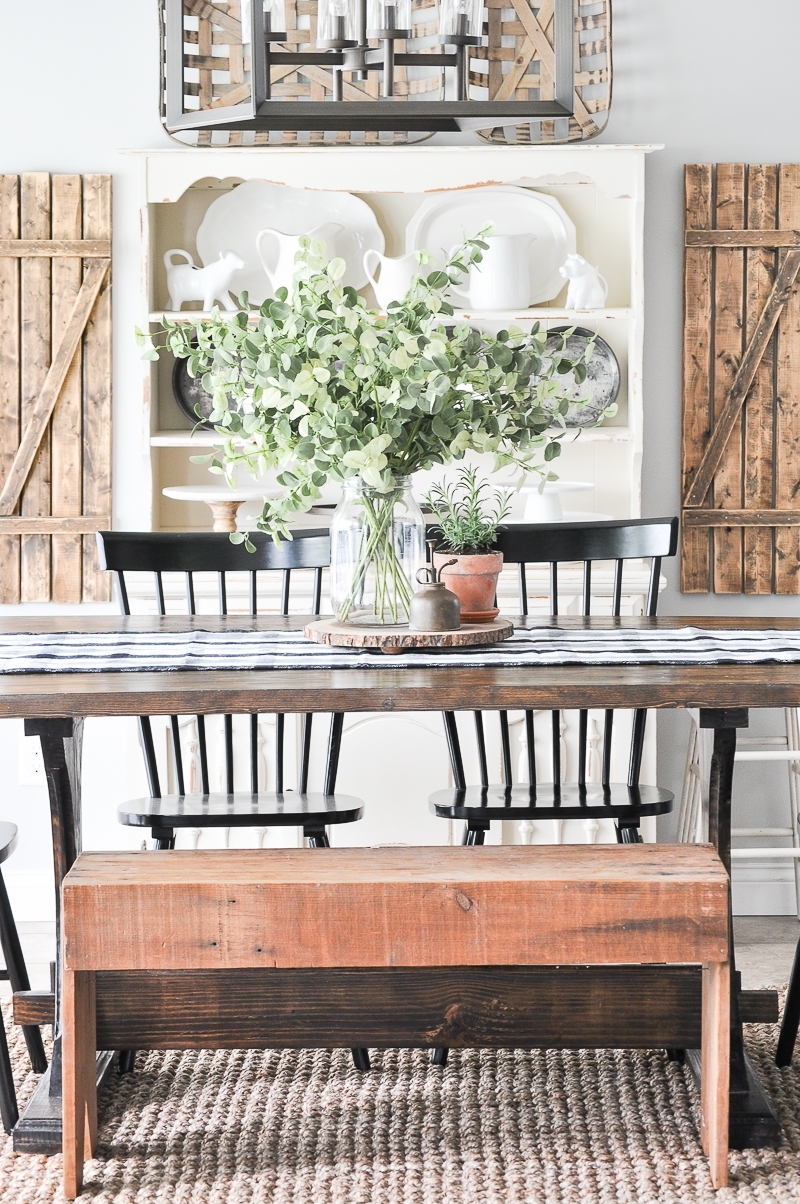 ---
Shop This Post
This post does contain affiliate links for your shopping conveinence.

---
Hope you found some aspects of my Simple Summer Dining Room that you can incorporate into your home this season!
And don't forget to check these talented friends of mine out. Their homes are always so inspirational!
Farmhouse on Boone | Little Glass Jar | Sincerely, Marie Designs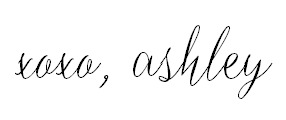 SaveSave