Vintage Fourth of July Decor
This post may contain affiliate links. For more information please see our disclosure policy.
It's officially summertime!!! To me, that means watermelon, concerts outside, county fairs, flip flops, lightening bugs, sprinklers, barbecues, I could go on and on. It's already insanely hot here in St. Louis, but I am just going with it! Summer hasn't always been my favorite time of the year, we all know my complete obsession with fall, and that will never change. However, it's feeling pretty go so far this year. Fourth of July is right around the corner and I am SO looking forward to a nice long extended weekend with lots of family time. Until then, I figured I would deck out the house in red, white and blue Vintage Fourth of July Decor, because for some reason patriotic looks good on farmhouse decor. There is just something about the two that just go together.
I rarely ever decorate for the Fourth, other than maybe a little flag hanging out somewhere, but I couldn't resist this year. I went with a bit of a vintage look, and most of it was stuff I either DIYed or already had. Not to the mention my awesome scores from the Target Dollar Spot! (Can't go wrong there!) I picked up an old flag at an antique mall recently which sparked my whole theme I have going. I am actually loving the pops of color it added to the house, so I'm pretty glad I decided to give this holiday a try this year!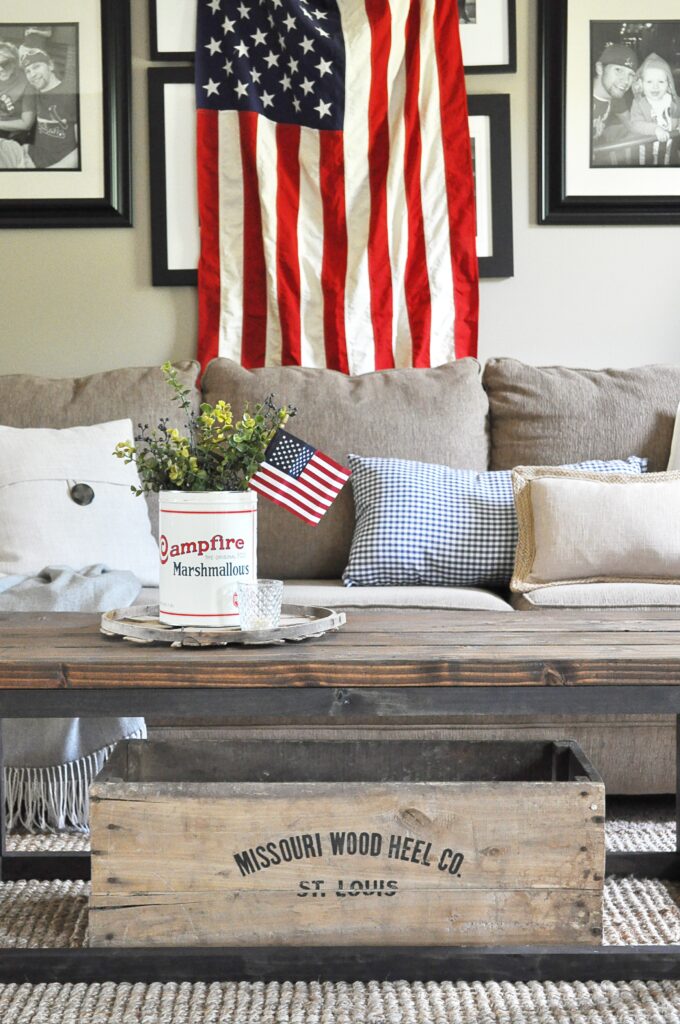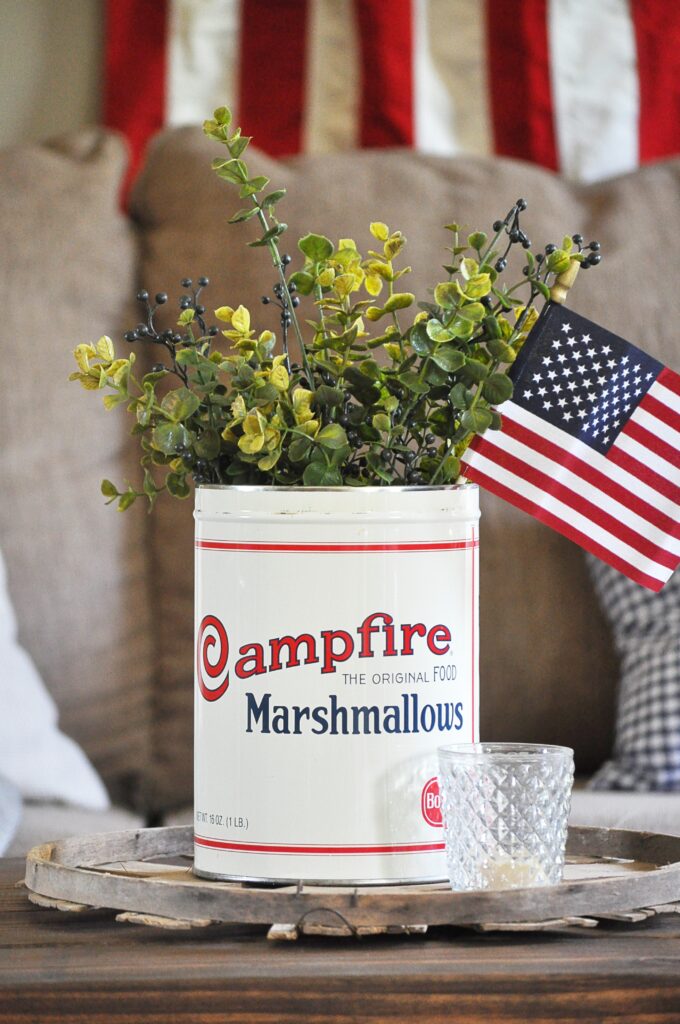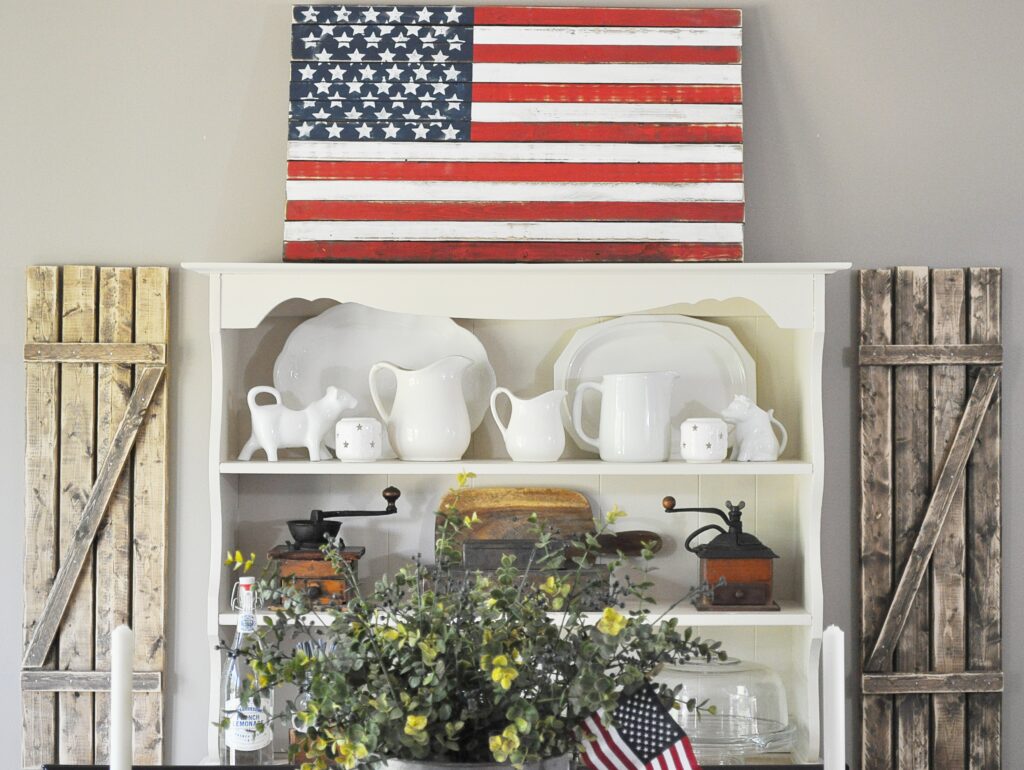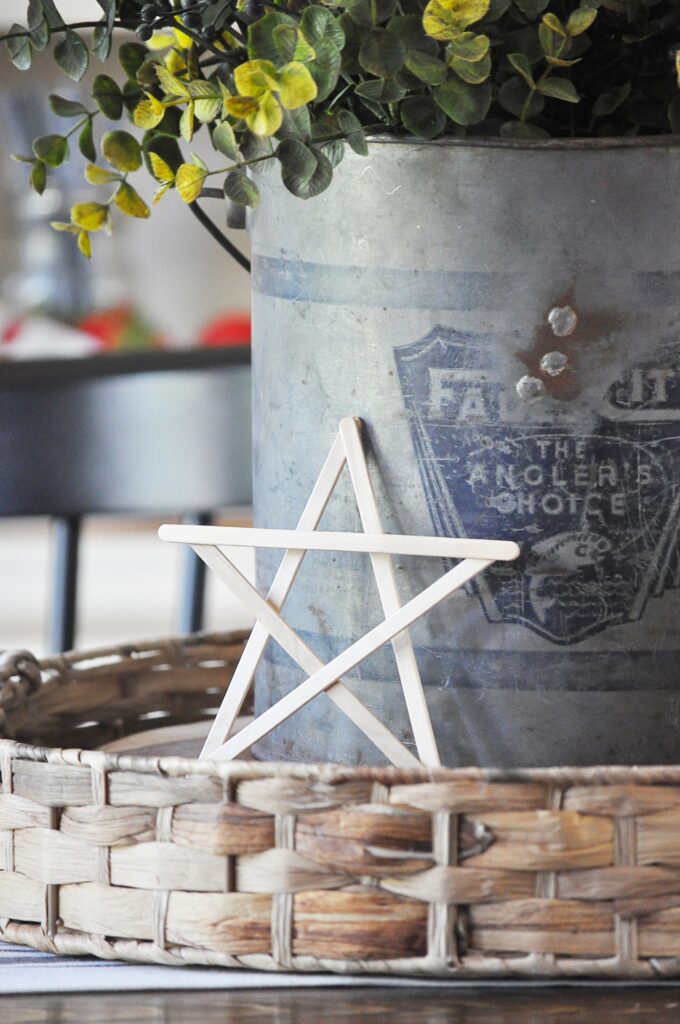 The flag sitting on top of my dining room hutch is a DIY project I did last year. You can find it [here]. And the little wooden star I just literally threw together with some wood sticks I had. Just added some wood glue and you have a super quick little wood star!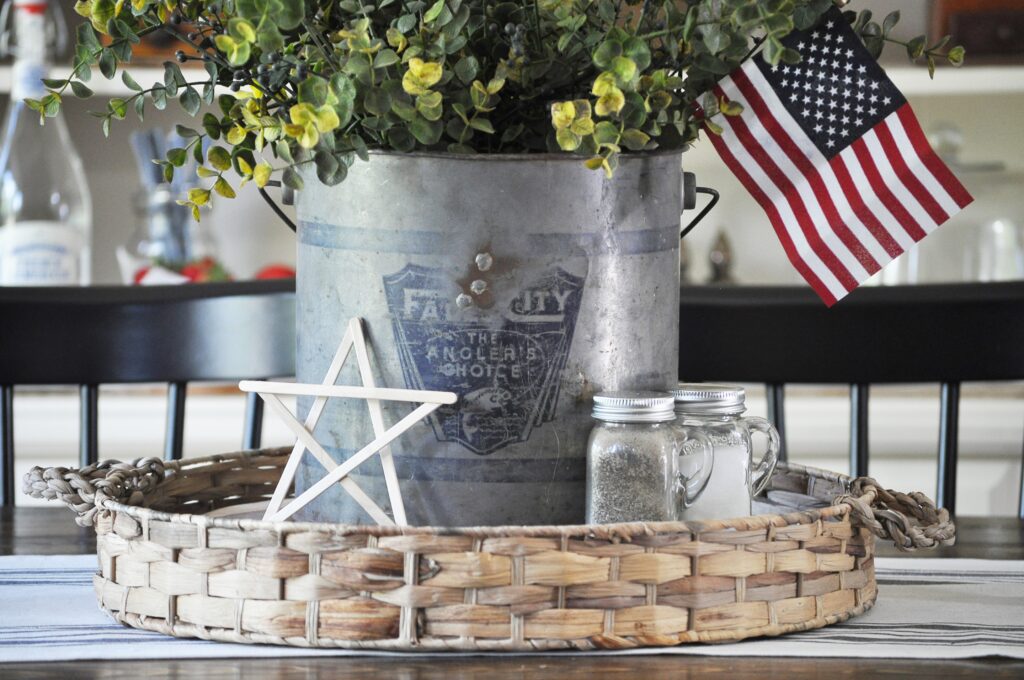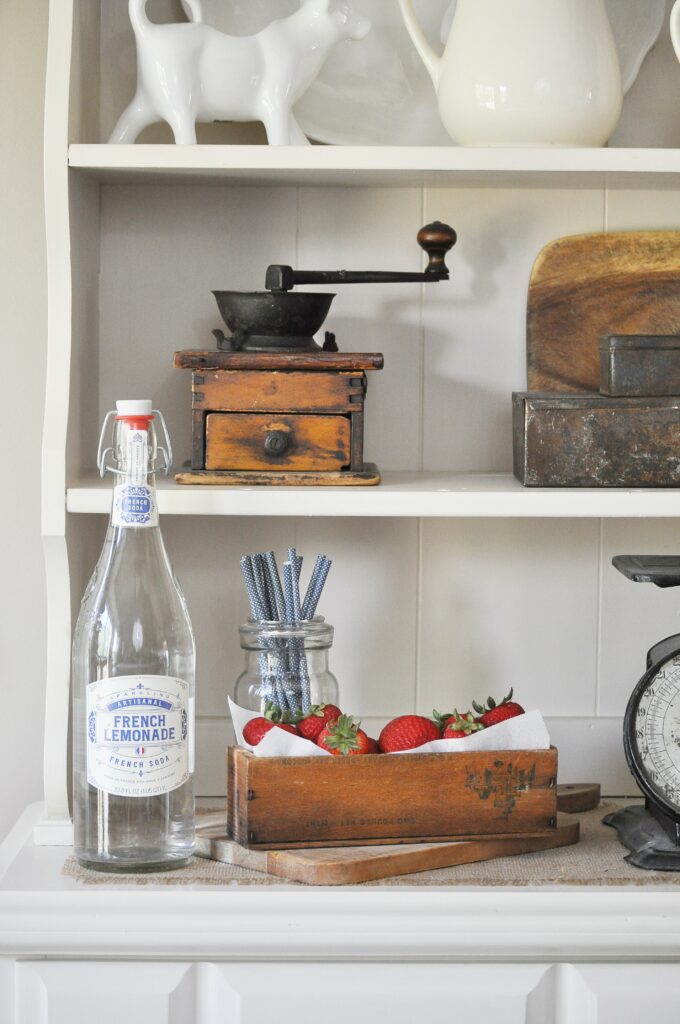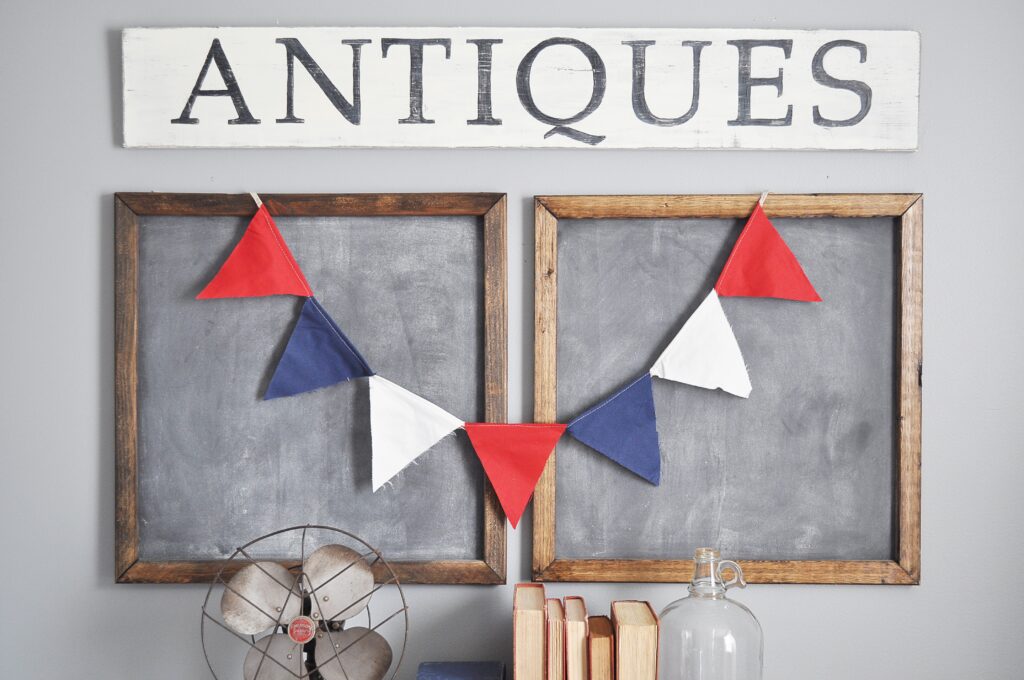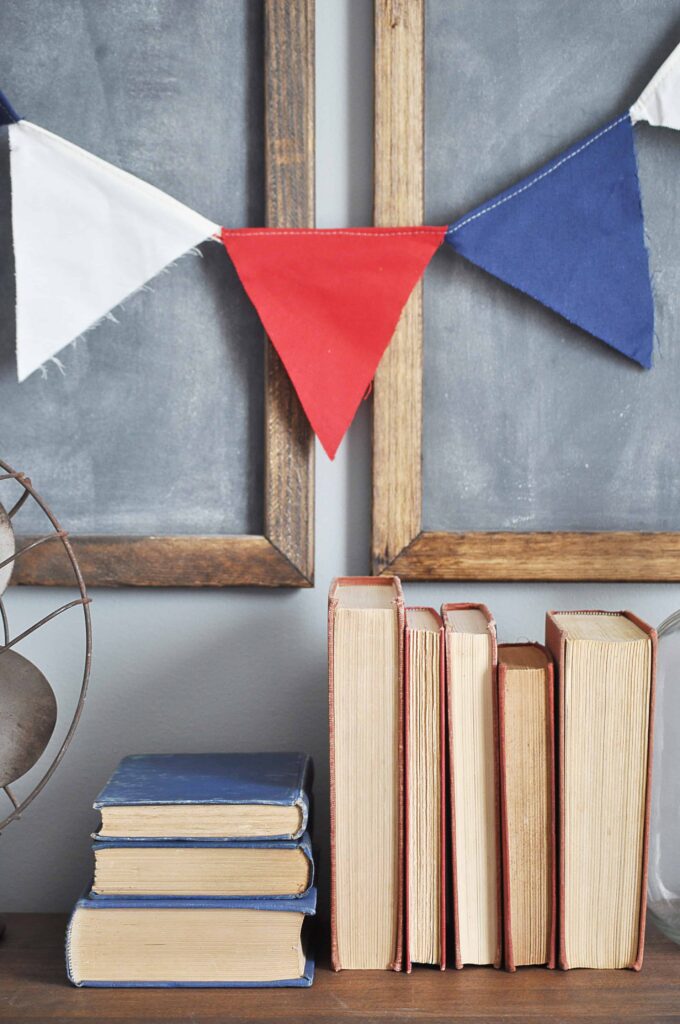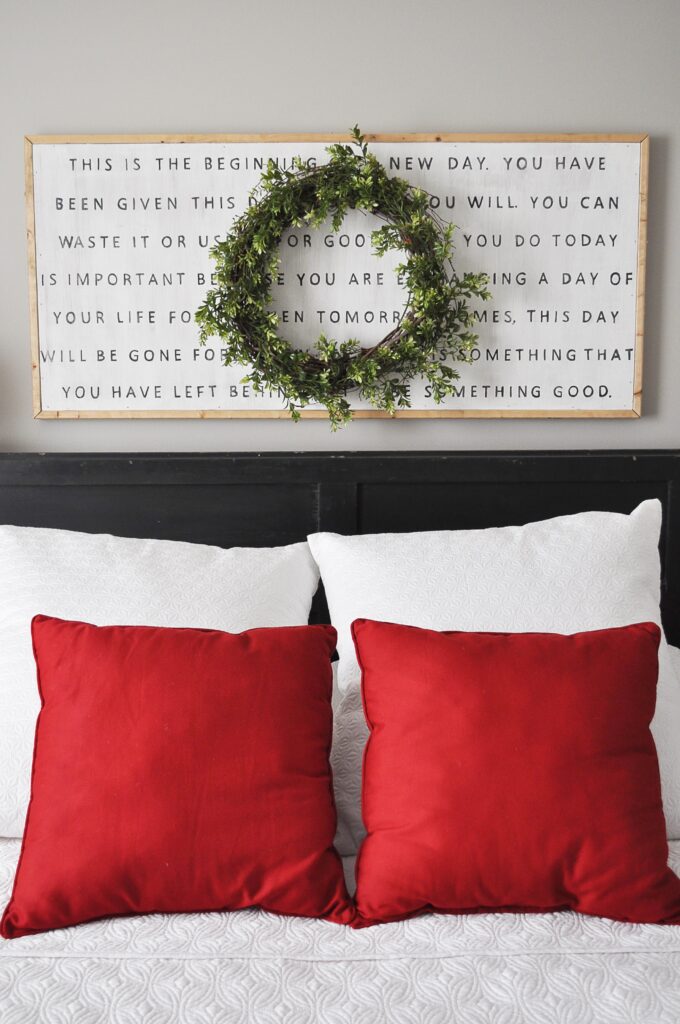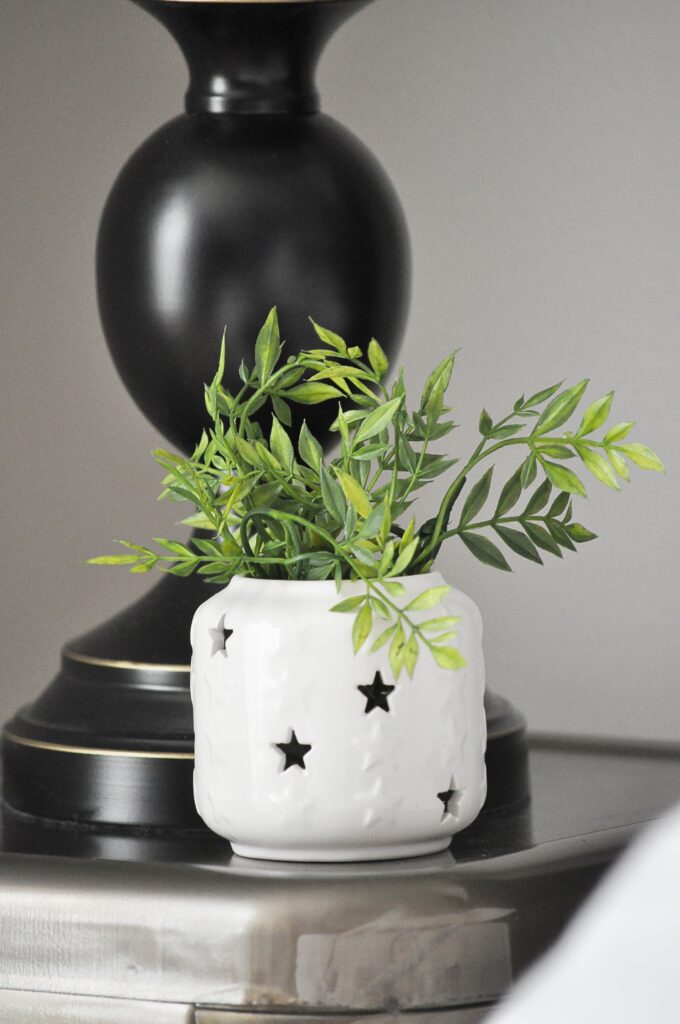 What is your favorite patriotic look from above?