I'm going to let you in on a little secret. Our house has three bedrooms, two of which are guest rooms that are fully decorated, and the other one is our master bedroom, that I still haven't touched. We've lived here for five and a half years you guys. Nothing has been hung on the walls, it needs to be painted, we need new furniture, etc etc.
I've even redone our guest rooms more than once, but for some reason I can't seem to bring myself to sit down and decorate the most important room in the house! I want our room to be special, and well designed rather than thrown together. So to say I'm taking my time on it is an understatement! It's certainly on my to-do list for this year, so hopefully I can get to it soon.
In the meantime, here I am refreshing our farmhouse guest bedroom, once again! It was a super spur of the moment thing brought on by some vintage mirrors, a new ticking bedspread, and an idea I've been wanting to try for some new DIY nightstands.  Today you'll get a little peek at some of the changes, and I'm going to show you how to make these DIY Planked Wood Nightstands too!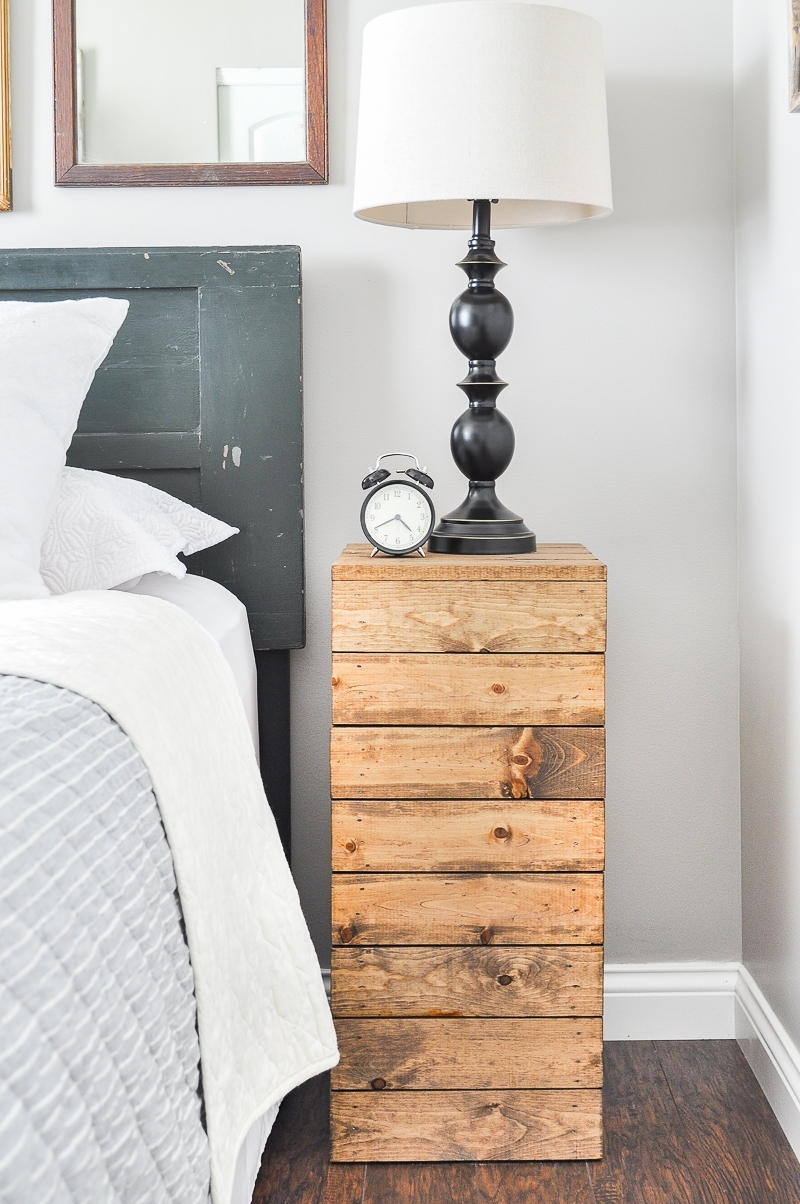 MATERIALS NEEDED :
Please note the wood listed below is for TWO nightstands. Also please keep in mind all wood is not the exact measurement as it is labeled. EX: the 1×4's we bought are actually 1×3.5.
11 – 8ft 1×4's (For the planked sides and the top)
3 – 8ft 2×2's (For the structure)
Saw
Nailgun (or nails and hammer)
1.5 inch nails
Sander
Small Paint Brush
Wood Stain (I used Minwax Provincial)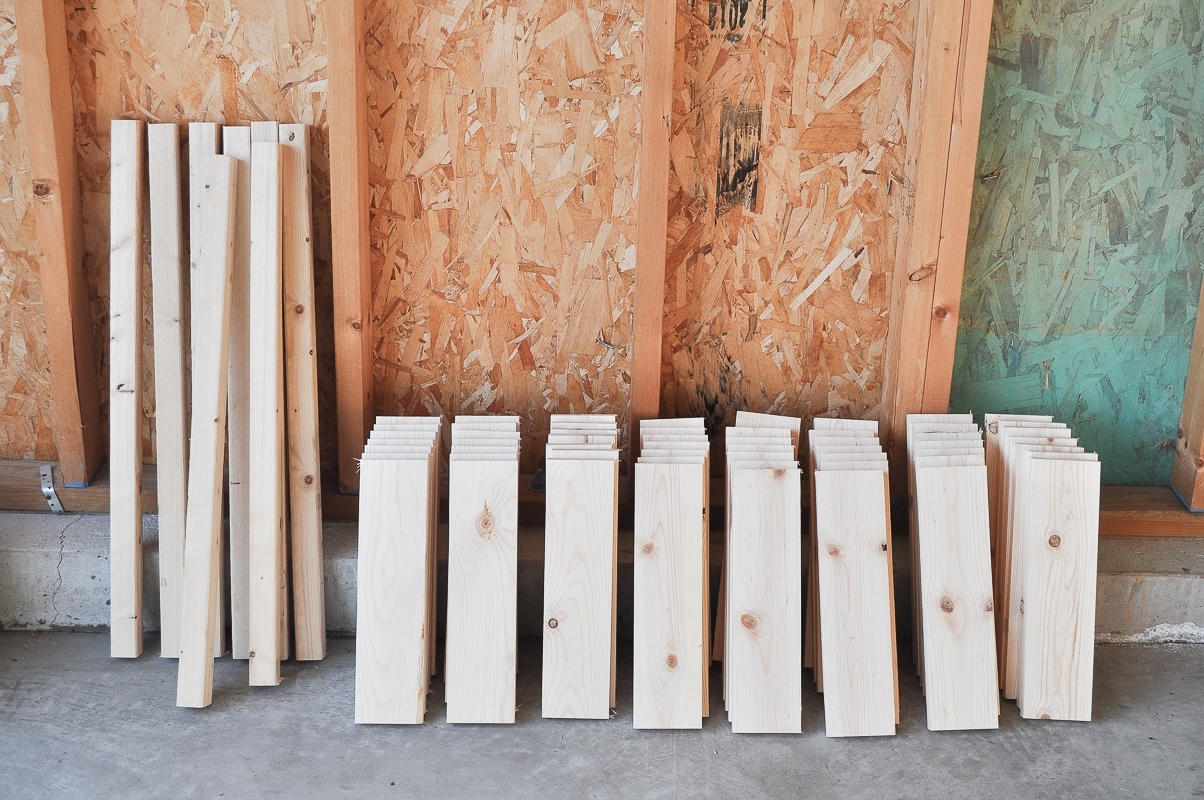 DIRECTIONS:
I started by making all of my wood cuts with our miter saw.

For the 1×4's, I cut 13.5 inch pieces. So each 8ft board will give you 7 – 13.5 inch pieces. Each side of the nightstands have 8 planks, and the tops have 4, so all together you will need 72 – 13.5 inch pieces. (Trust me, I know this sounds like A LOT, but since you are making the same size cuts it goes pretty fast.)
For the 2×2's, I cut 29 inch pieces. So each 8ft board will give you 3 -29 inch pieces. Each nightstand will need 4 of these pieces for its structure, so all together you will need 8 – 29 inch pieces.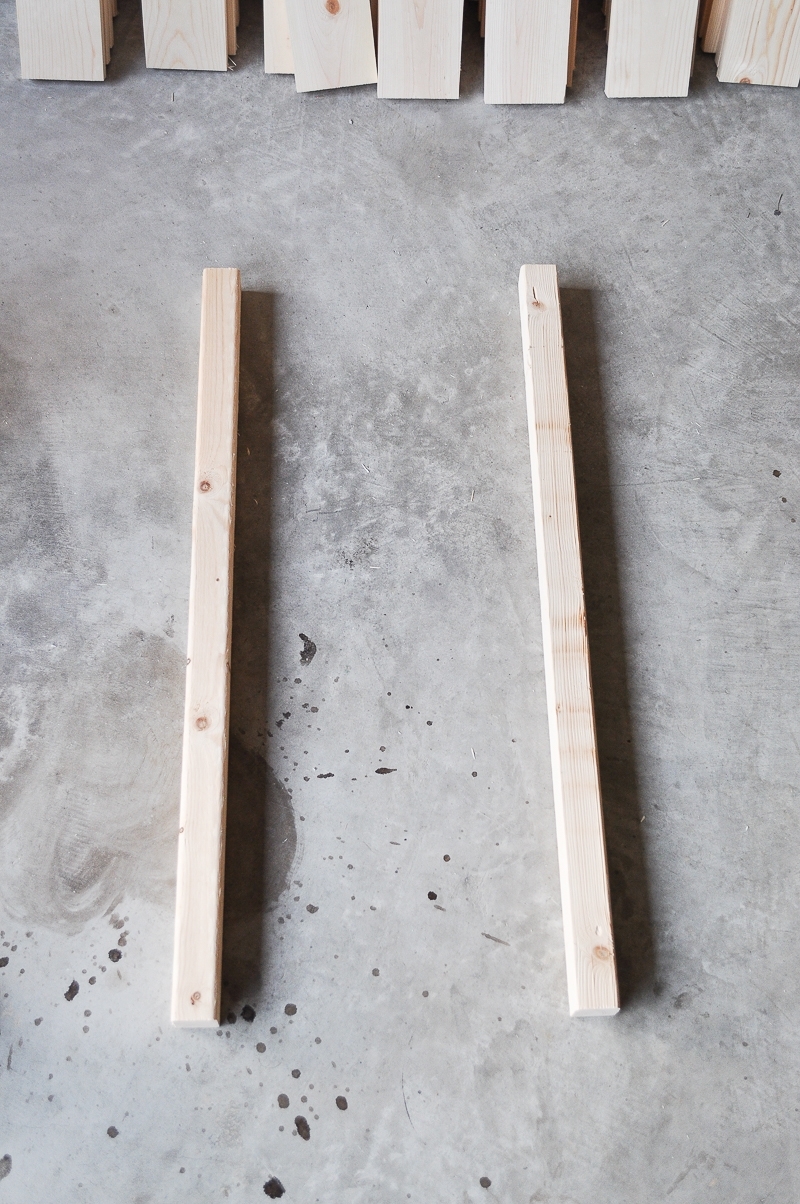 Once all your wood is cut, you can start assembling the nightstands. I used my nail gun with 1.5 inch nails on the entire project. I started by taking 2 of the 29 inch – 2×2's, and attached 8 of the 13.5 inch planks, leaving a small gap in between each board. I found it was easiest to attach the top board and then the bottom board first, then fill in the middle.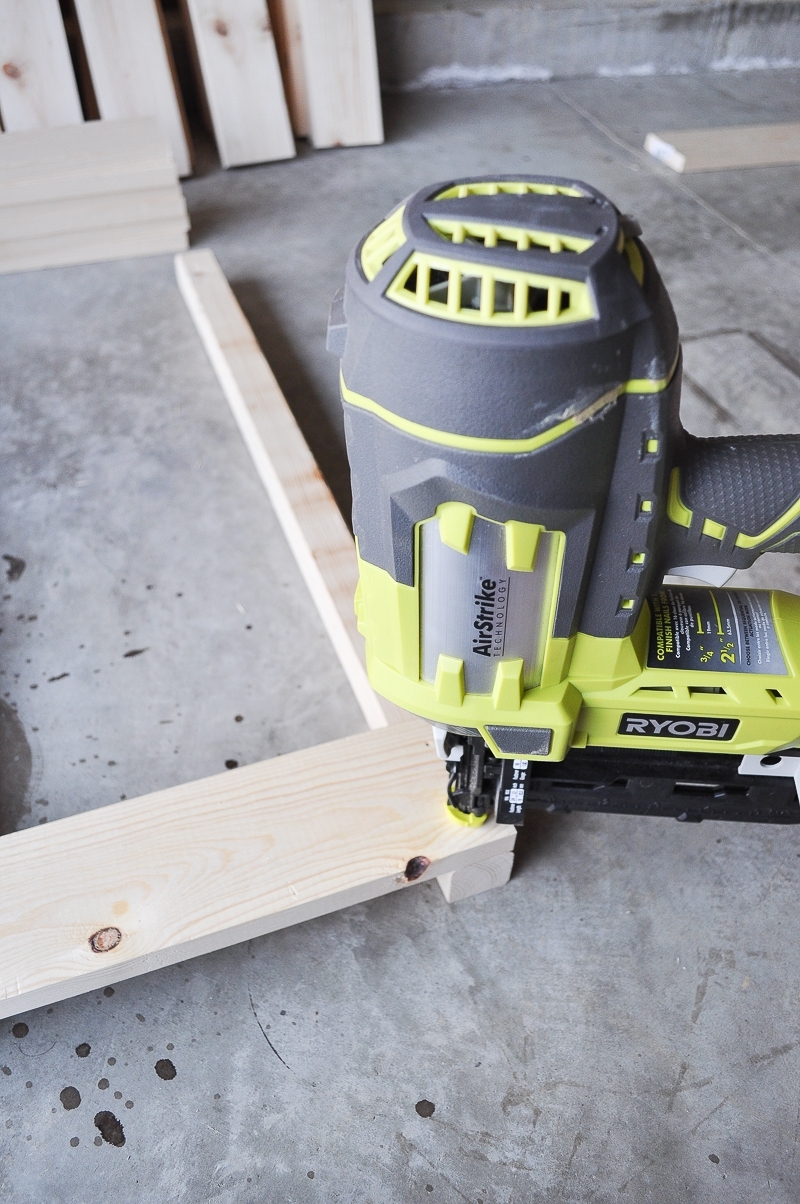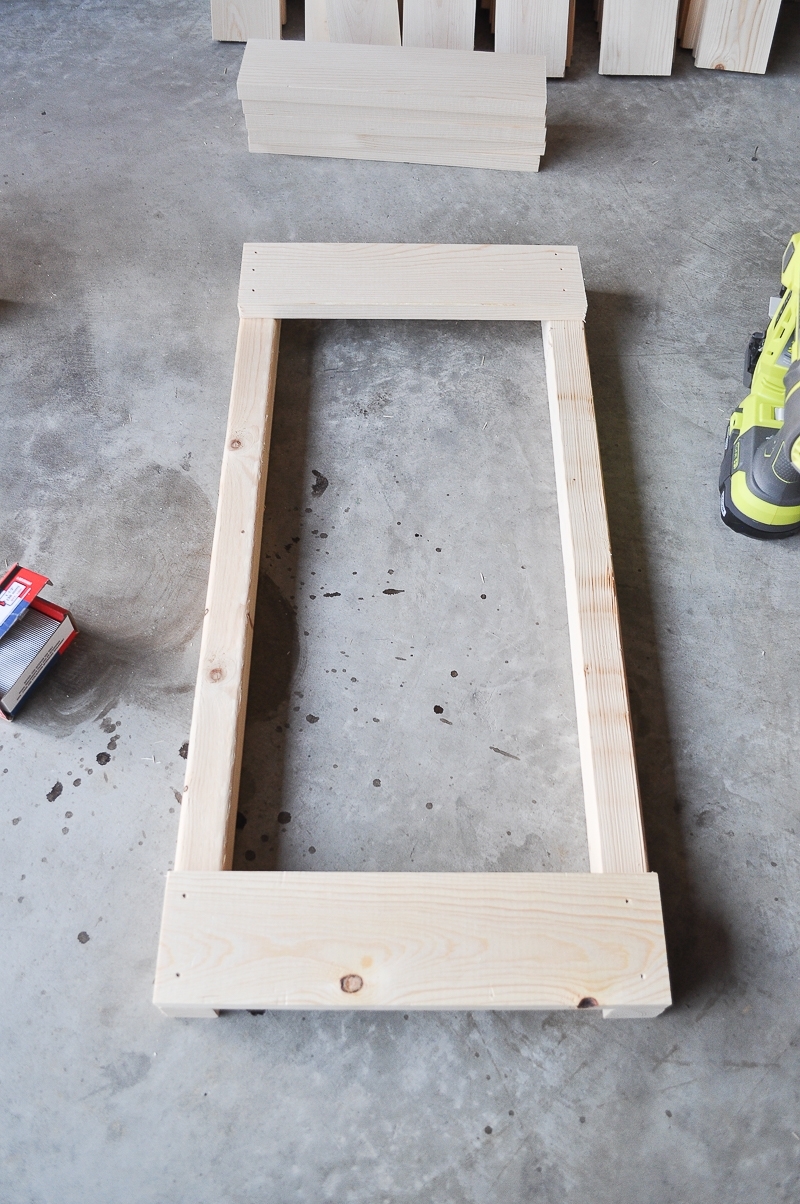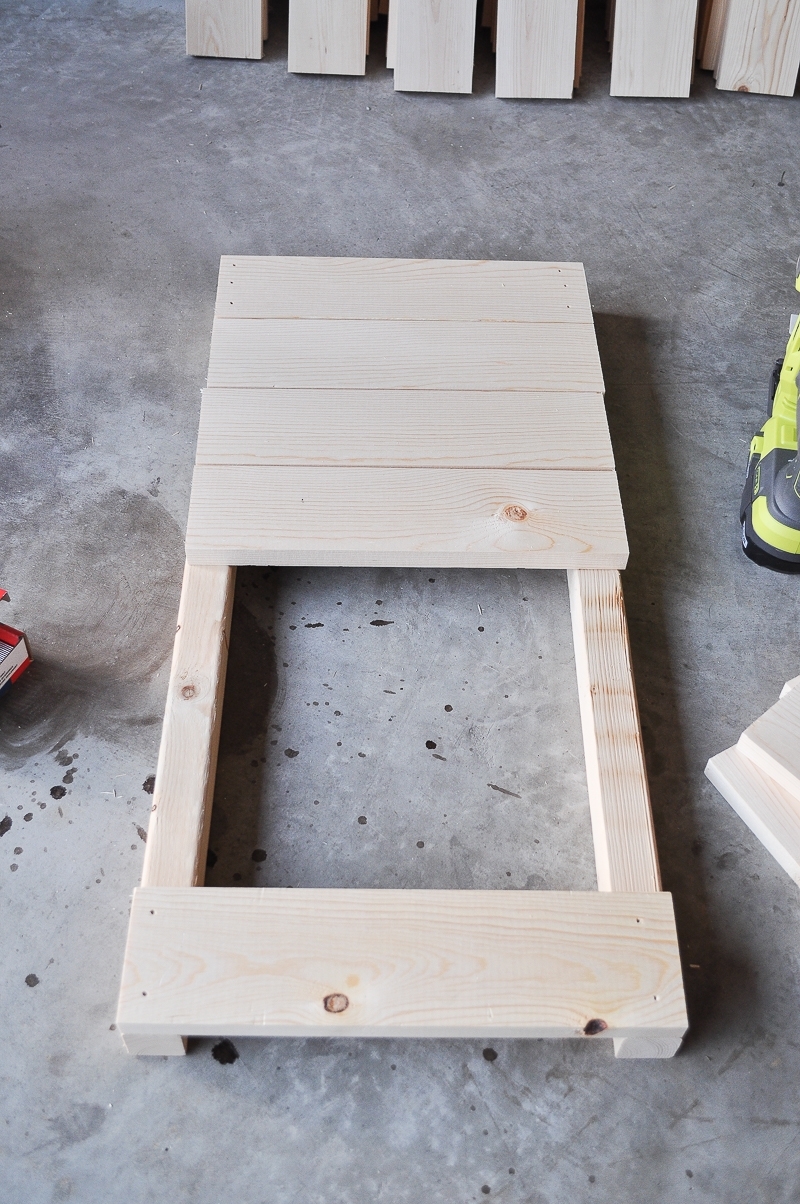 Once all 8 of the planks were attached, I repeated the exact process again so that I had two sides assembled. Then I laid out the two sides next to each other, as shown below, and started to attach the third and forth sides. I was sure with these sides that I nailed into the 2×2, and not the very edge where the 1×4 was. And again, started with the top and bottom planks, and filled in the middle.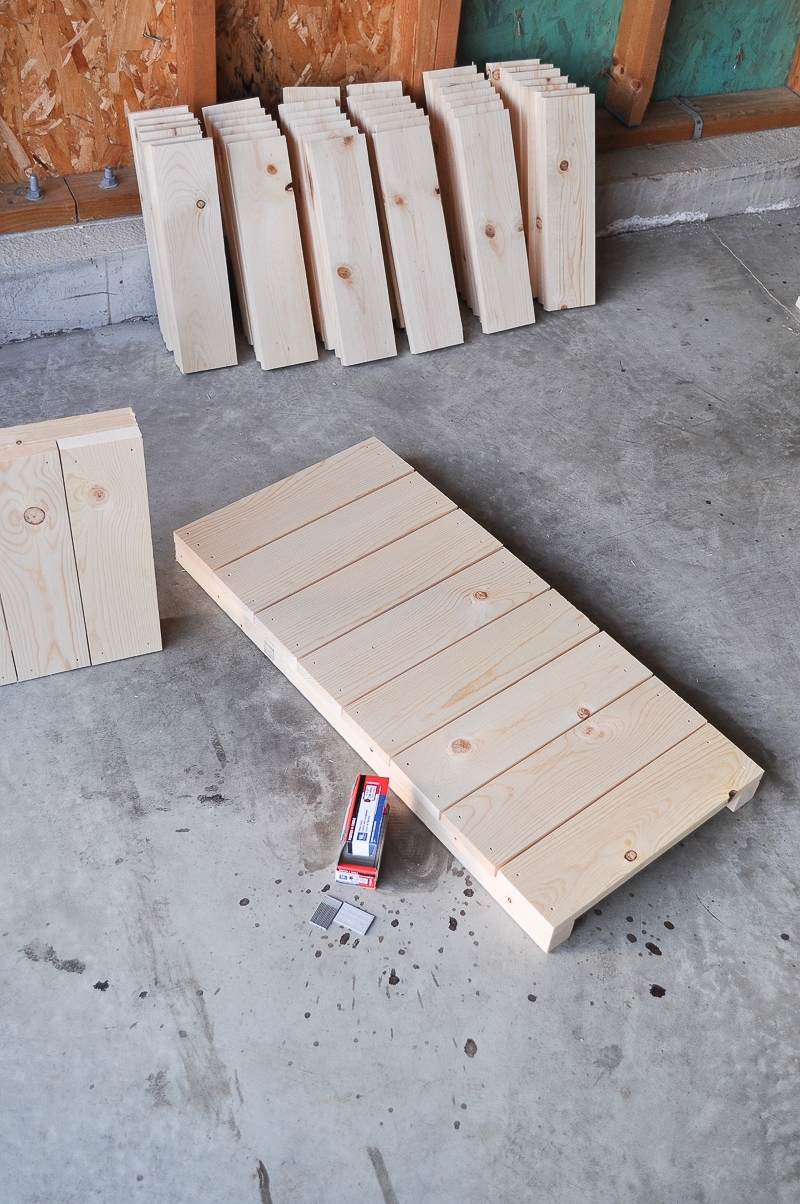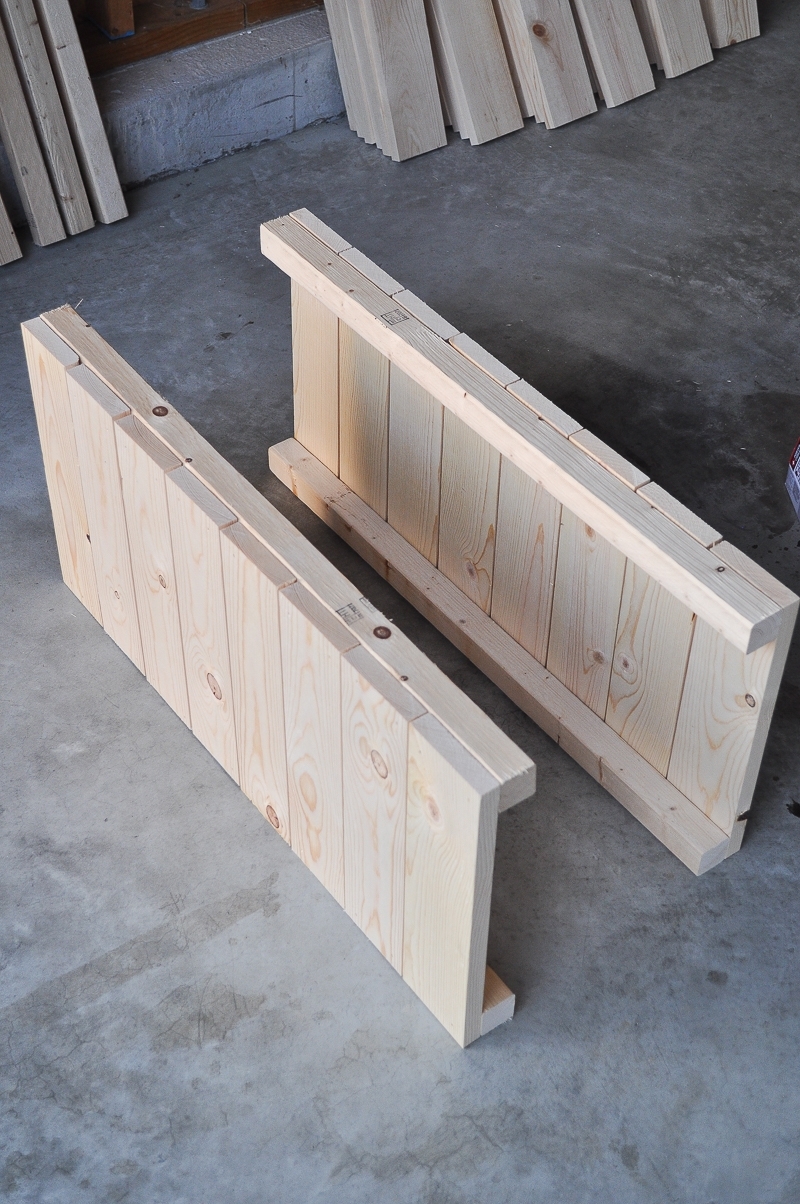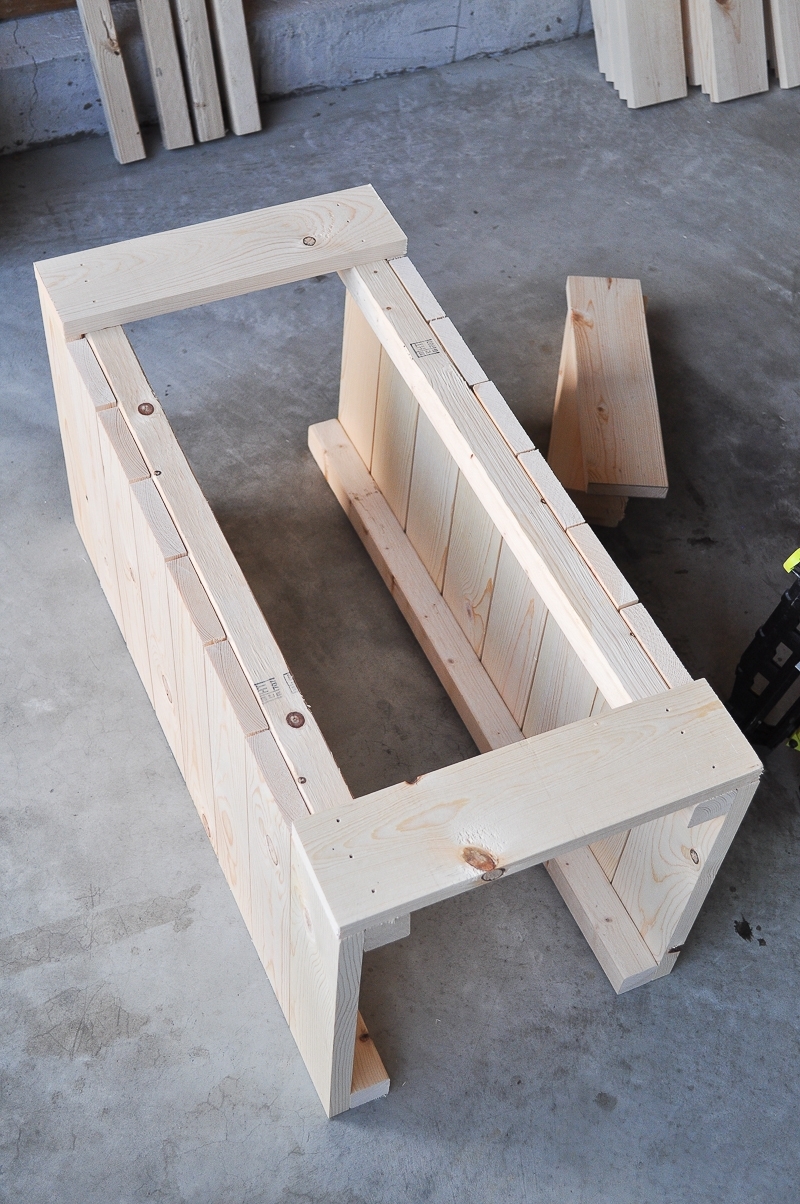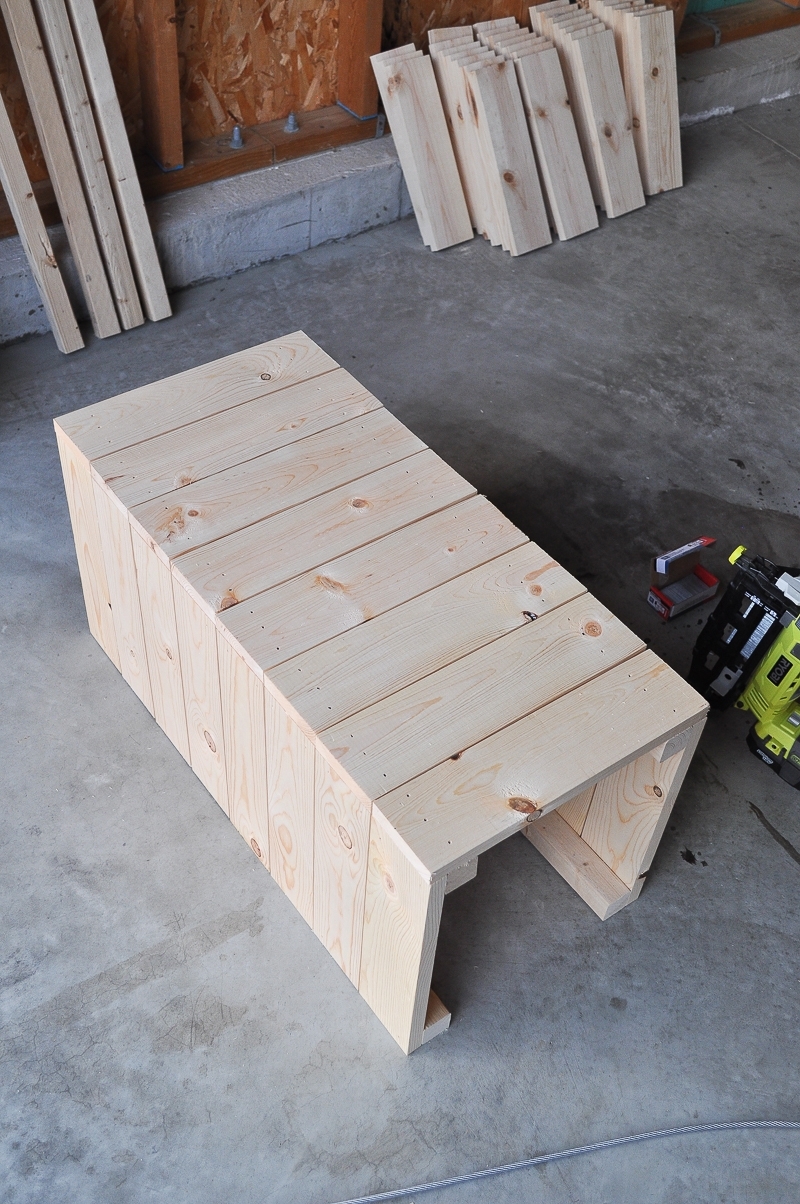 Once all four sides of the nightstands were completed, I attached 4 of the planks to the top, spacing them out as well.  After each nightstand was complete, I went over the entire thing with my sander, to be sure to smooth out any rough edges.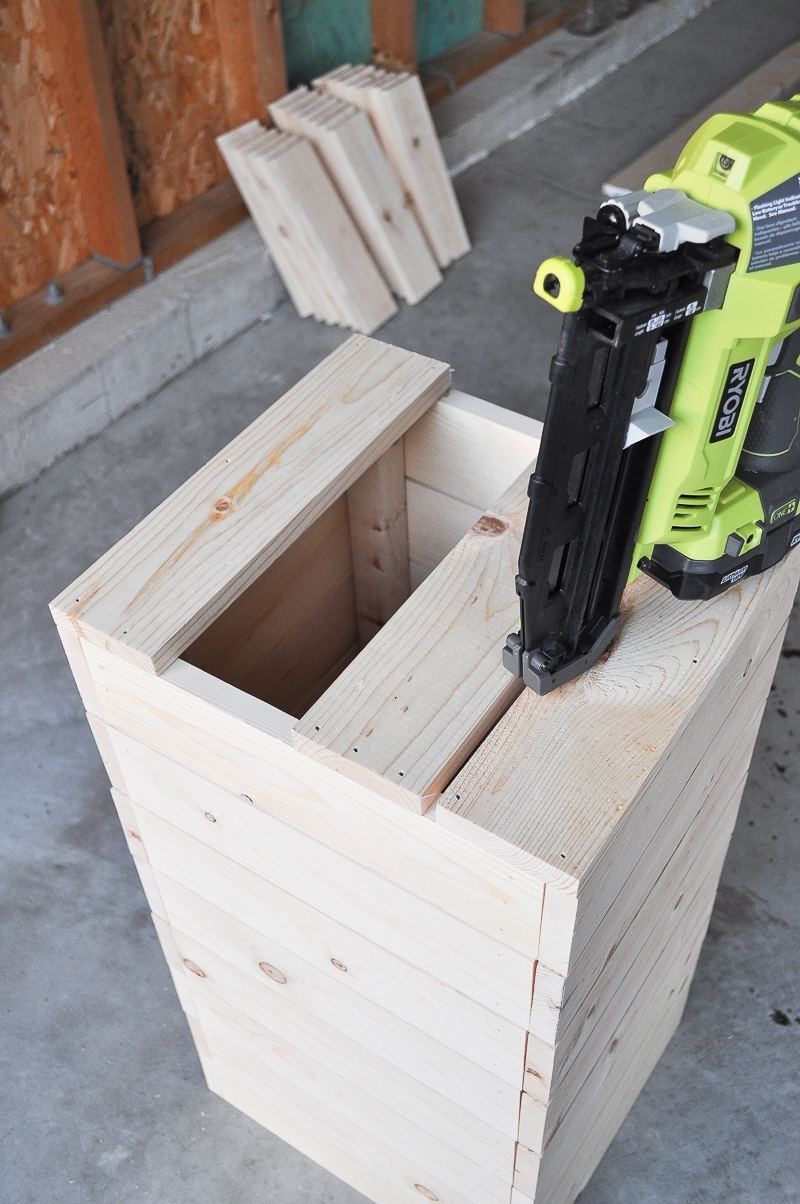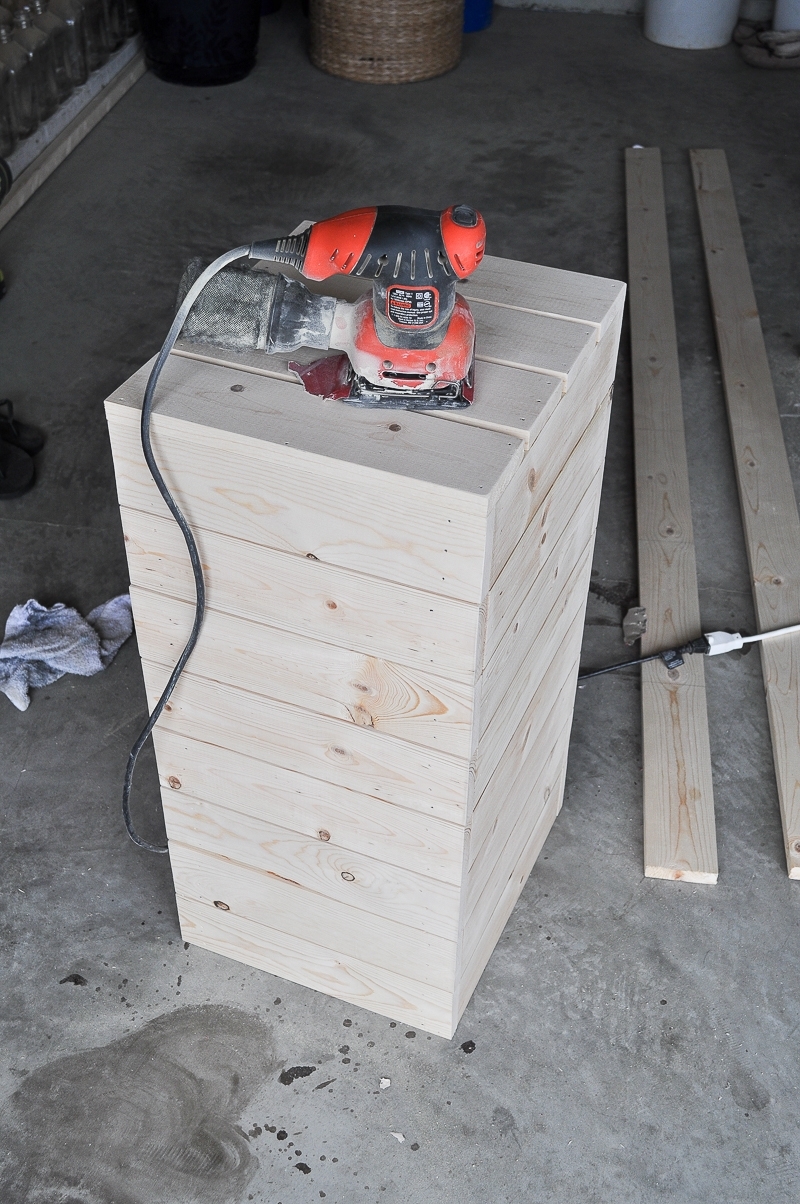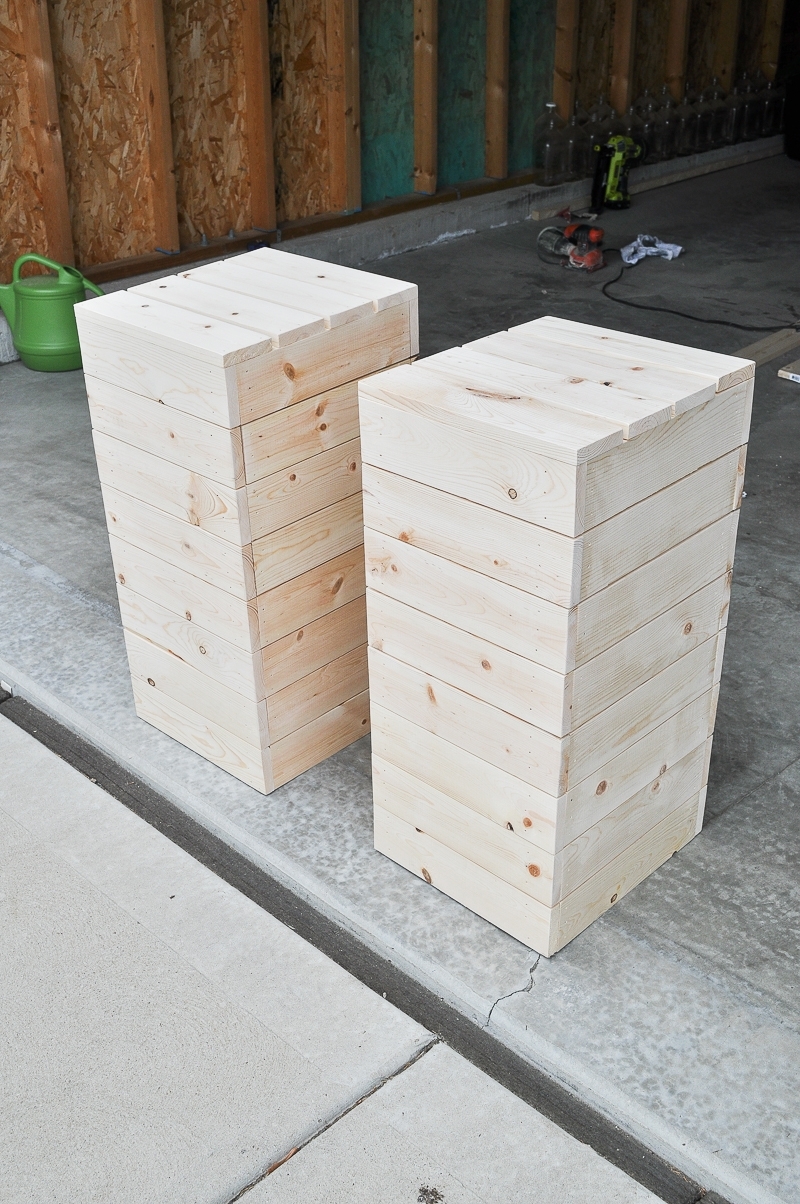 Lastly, I used Minwax Provincial as my wood stain. Since there are a lot of gaps, I used a small paintbrush to stain in between those, and an old rag to stain the rest. And after they sat outside all day to dry, that was that!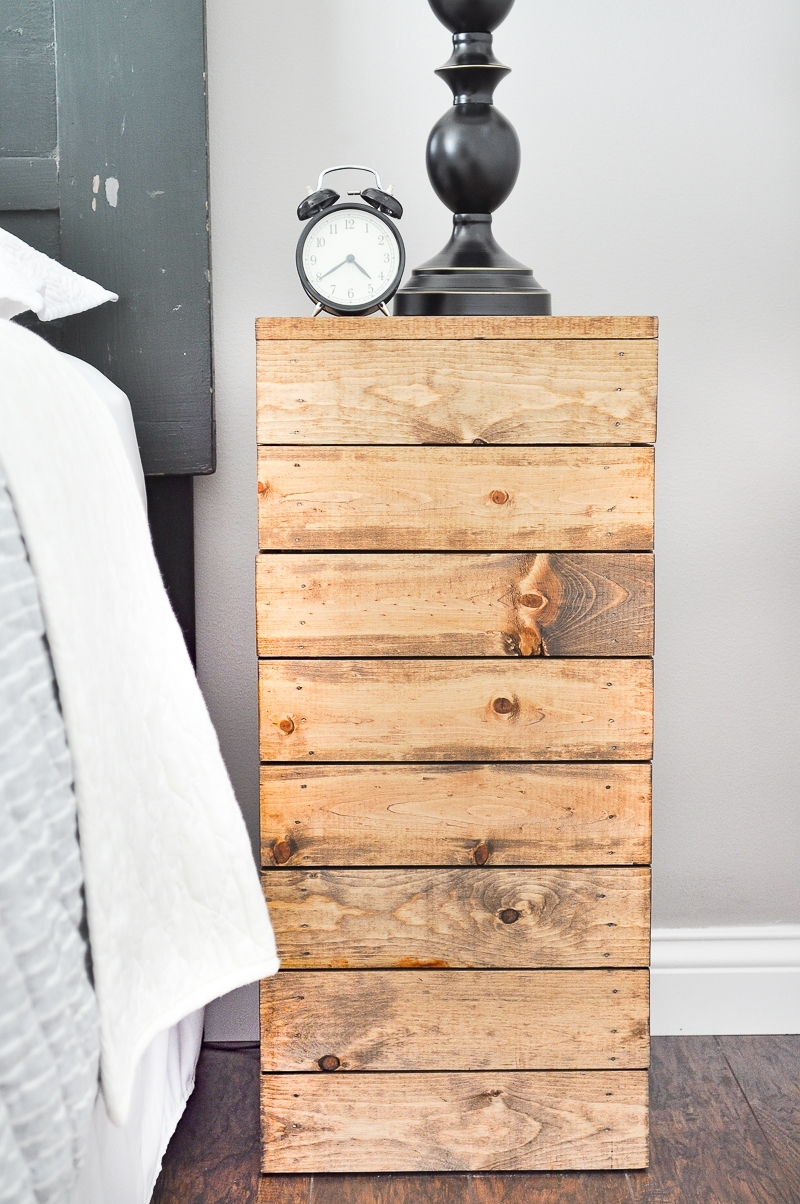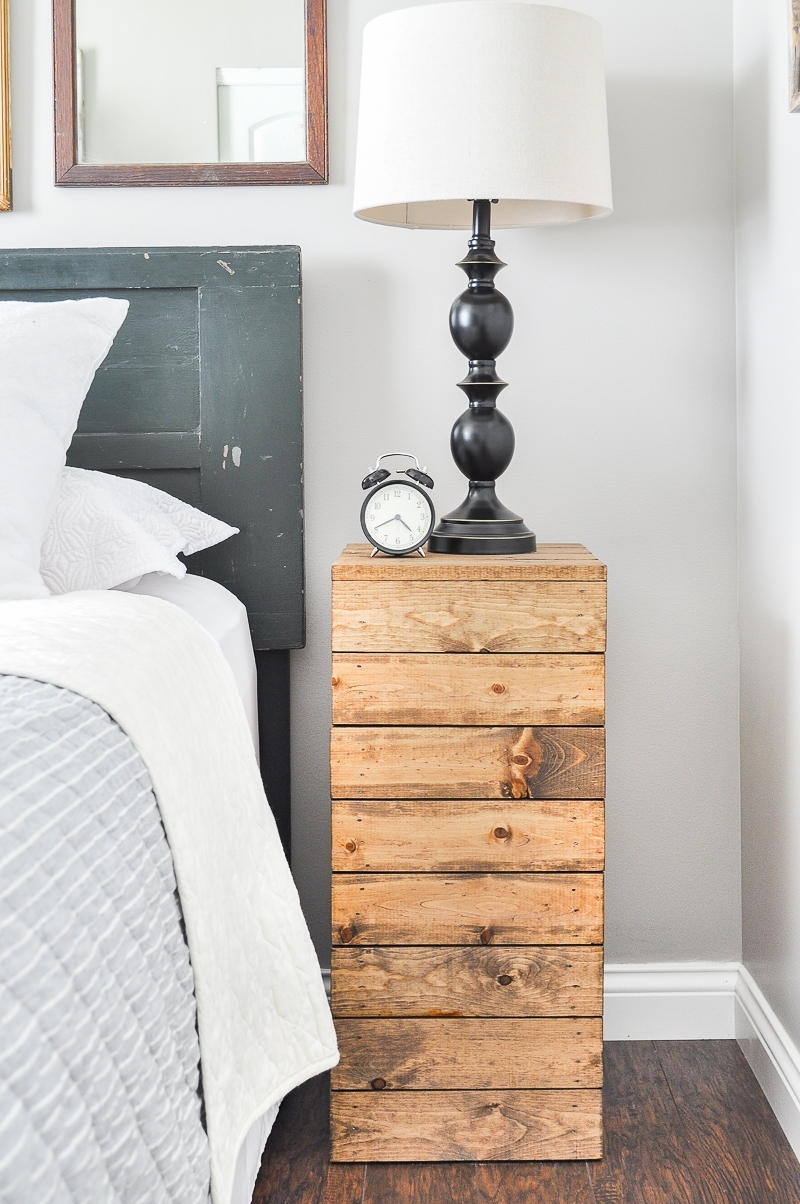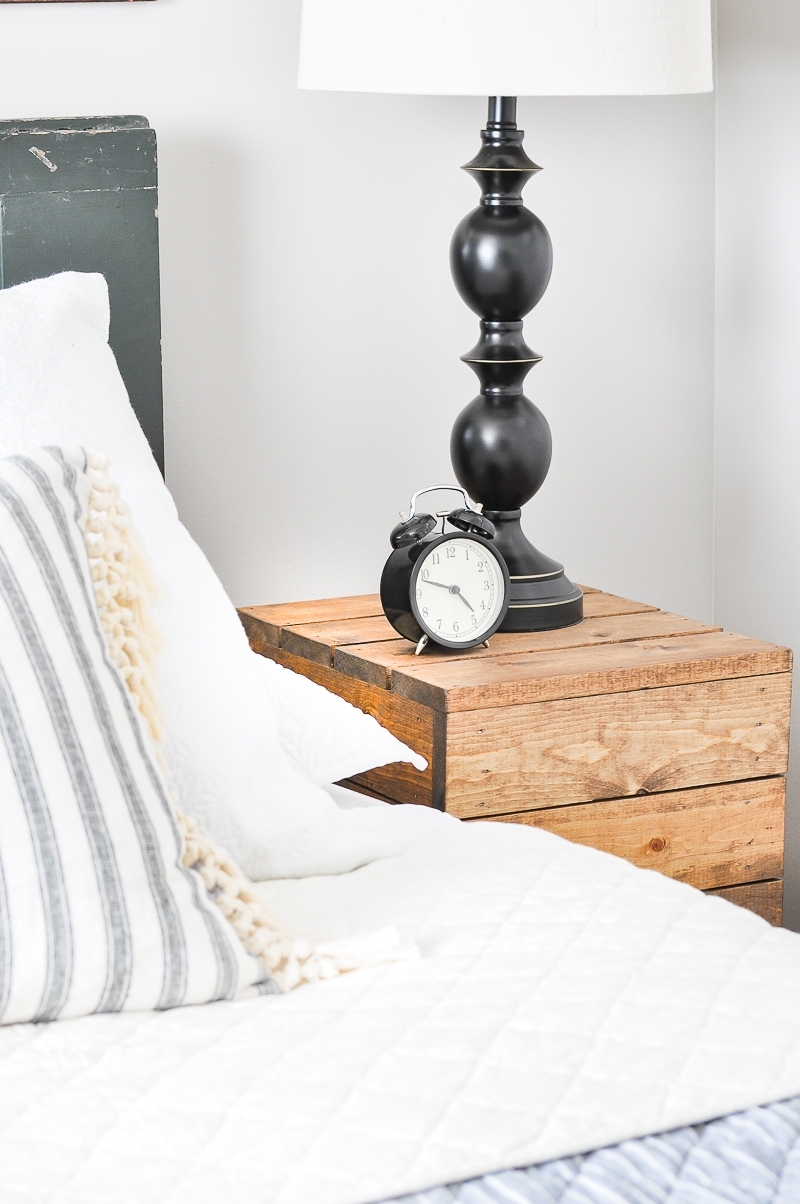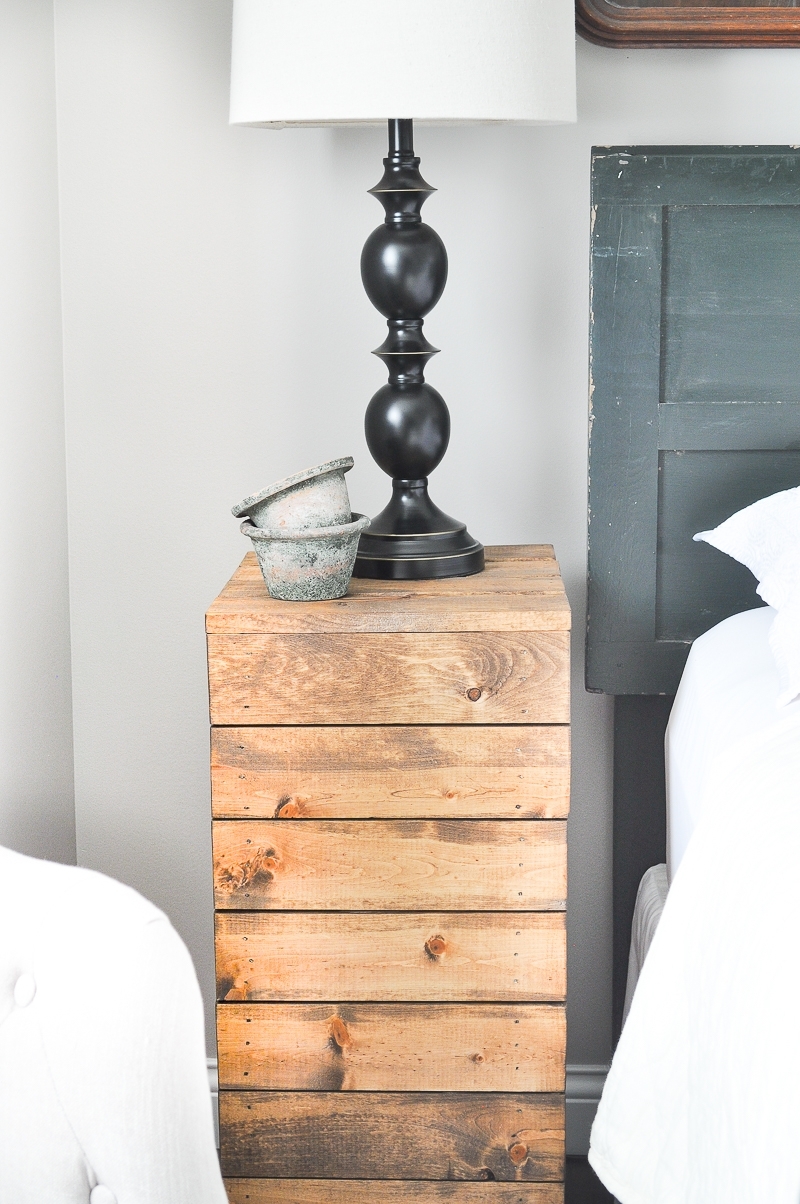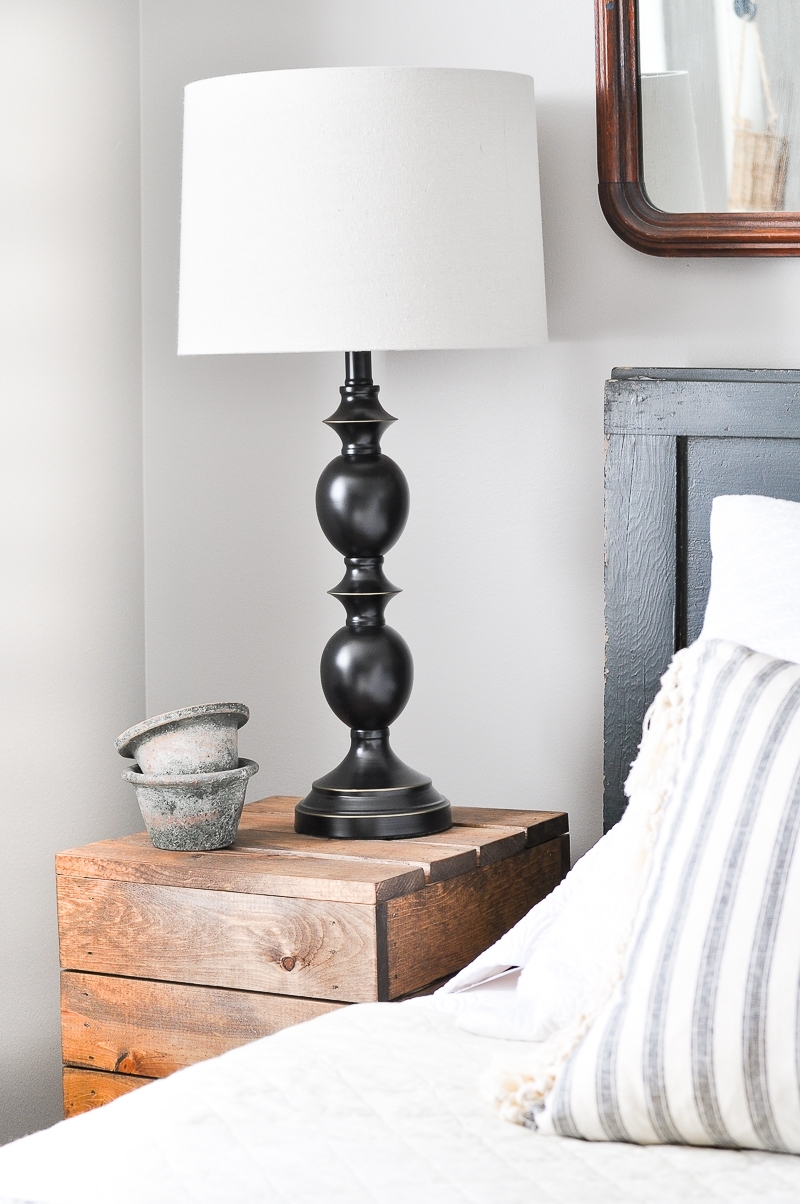 I love projects like this because they are so customizable. I am actually still debating on if I will paint these or not. I feel like they would look amazing with some super chippy paint.
Also, you can make them whatever size you need, and you can even use smaller or bigger planks. These ones measure 29.5 inches tall x 13.5 inches wide x 15 inches deep – perfect for a small space, like in this room of ours.
I hope you enjoyed this tutorial for my DIY Planked Wood Nightstands! And if you decide to make them, please let me know if you have any questions at all!
---
PIN FOR LATER
---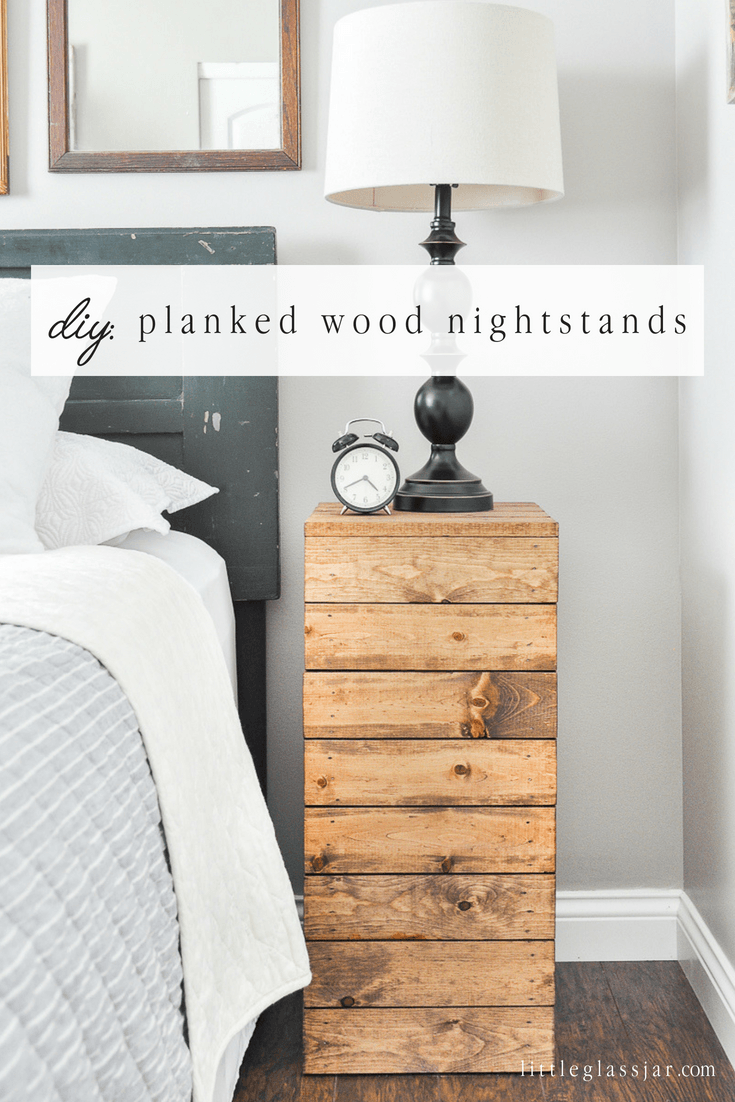 ---