Rustic Wooden American Flag
This post may contain affiliate links. For more information please see our disclosure policy.
Summer is going by so fast, I cannot believe it's already the Fourth of July this weekend! My brother is hosting a family barbecue Friday night and I cannot wait to eat some good food and celebrate! When I was a kid I was horrified of fireworks, and I won't lie, I still kind of am. When we would go to our towns big firework display I would always hold my ears and sometimes just hide in the car. Yet, I still love them because they are just so pretty to look at! I love how patriotic everyone gets too! It's nice to see a sea of red, white, and blue everywhere you go!
In honor of the upcoming holiday, I decided to do a little DIY American Flag. I love the look of the ones made from pallets, but I didn't have any on hand, so I just used some scrap wood from our garage. It turned out exactly how I pictured it would, and now we can display it on all of the patriotic holidays!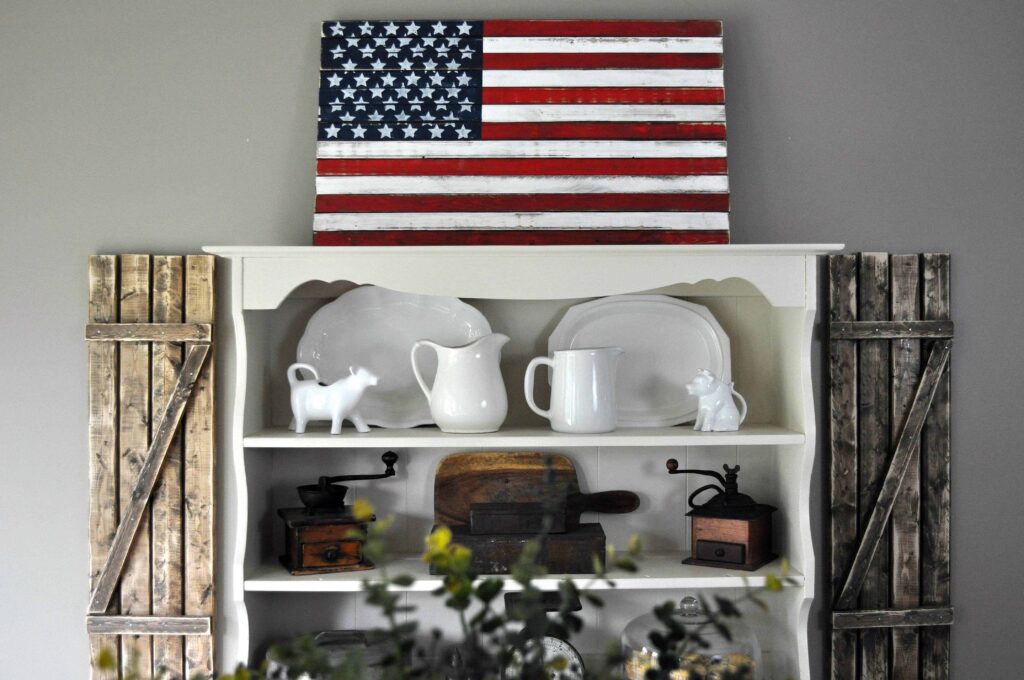 MATERIALS NEEDED:
5 8ft 1×2 wood strips
Saw
Wood Stain
Red White & Blue craft paint
Paint brush
Painters Tape
Star Stamp (or you can freehand them)
White Ink Pad
Drill or screw driver
1 or 1 1/4inch screws
Sander (Optional)
DIRECTIONS:
Cut 13 wood strips measured at 32in each with a saw from the 1×2 wood strips, and 2 smaller strips measured at 18.5in for the backing
Stain each strip of wood with a dark wood stain of your choice, let dry
Using the painters tape, tape off the area you will be painting blue, and paint the red and white stripes
Once dry, remove the tape and paint in the blue box
Use the two smaller cut wood strips and screws to secure the pieces of wood together (as seen below). Our strip on the right already had a crack in it that split, so we used that smaller piece also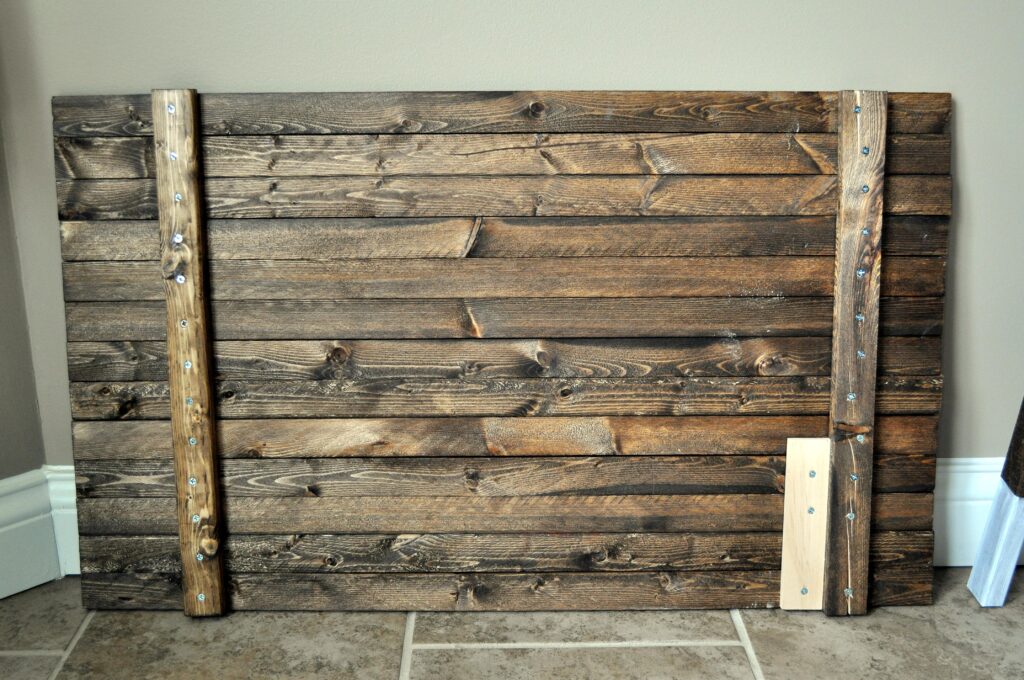 For the weathered look, gently sand over the entire painted front, distressing it where you would like
Use the star stamp with the white ink pad to fill in the blue with 50 stars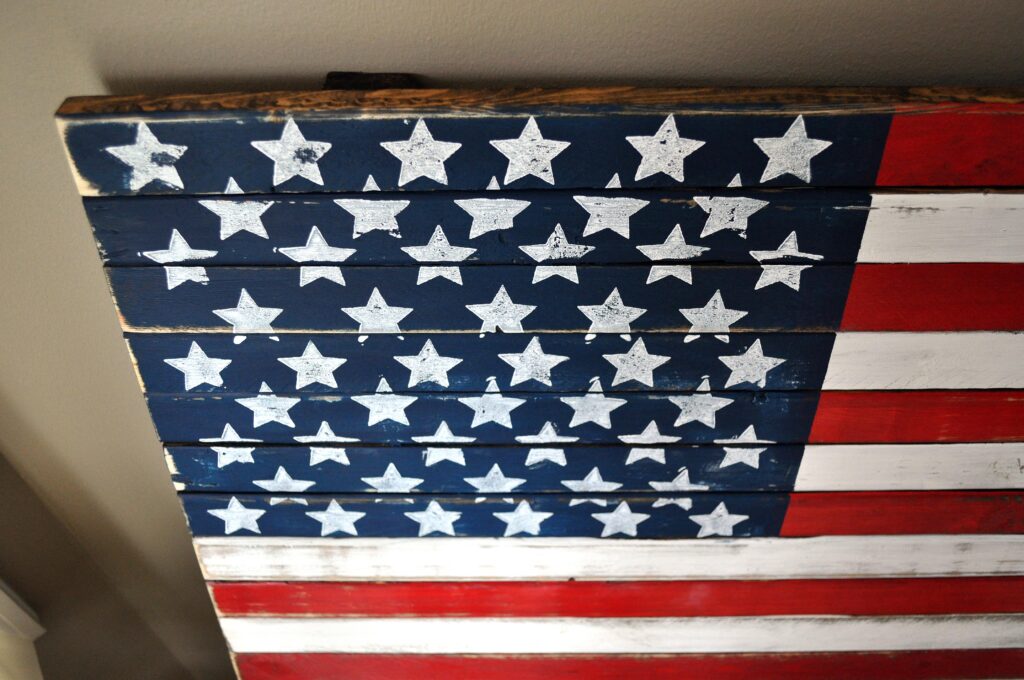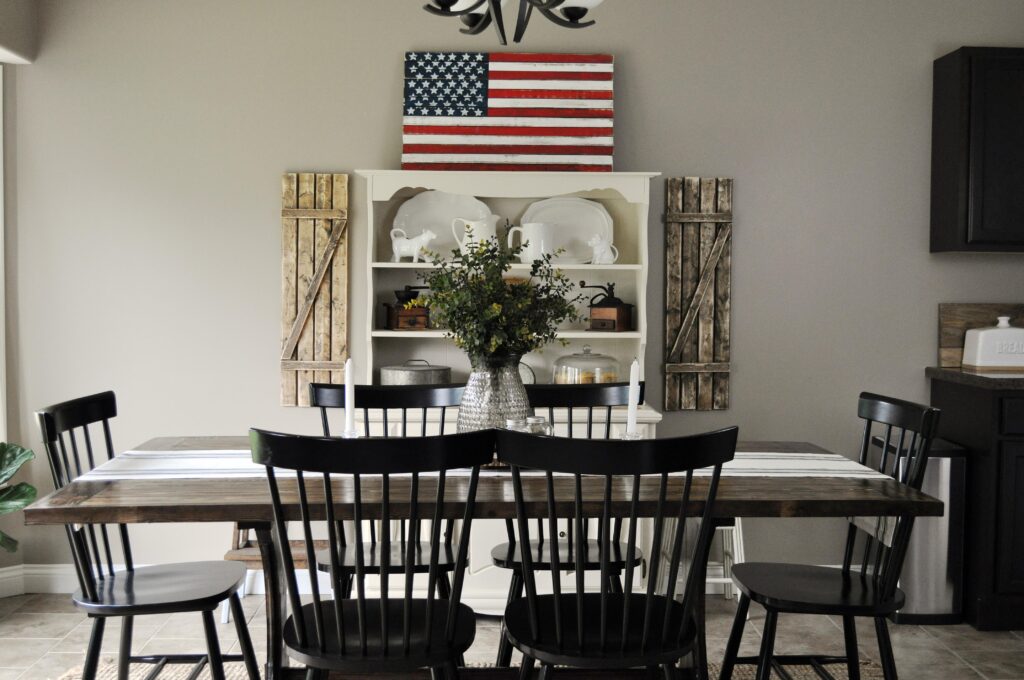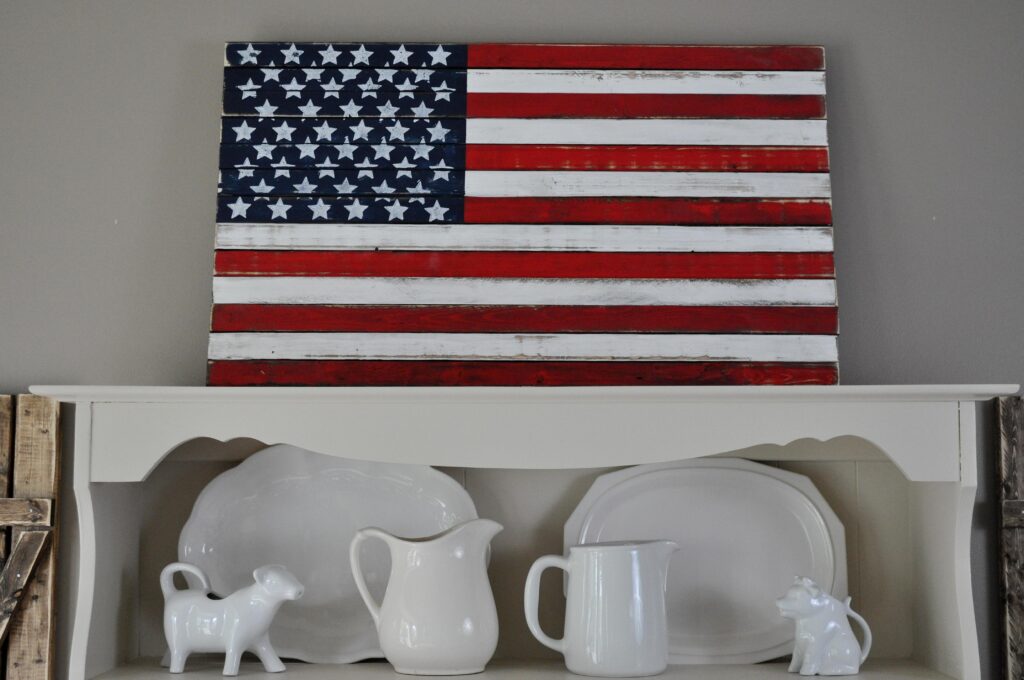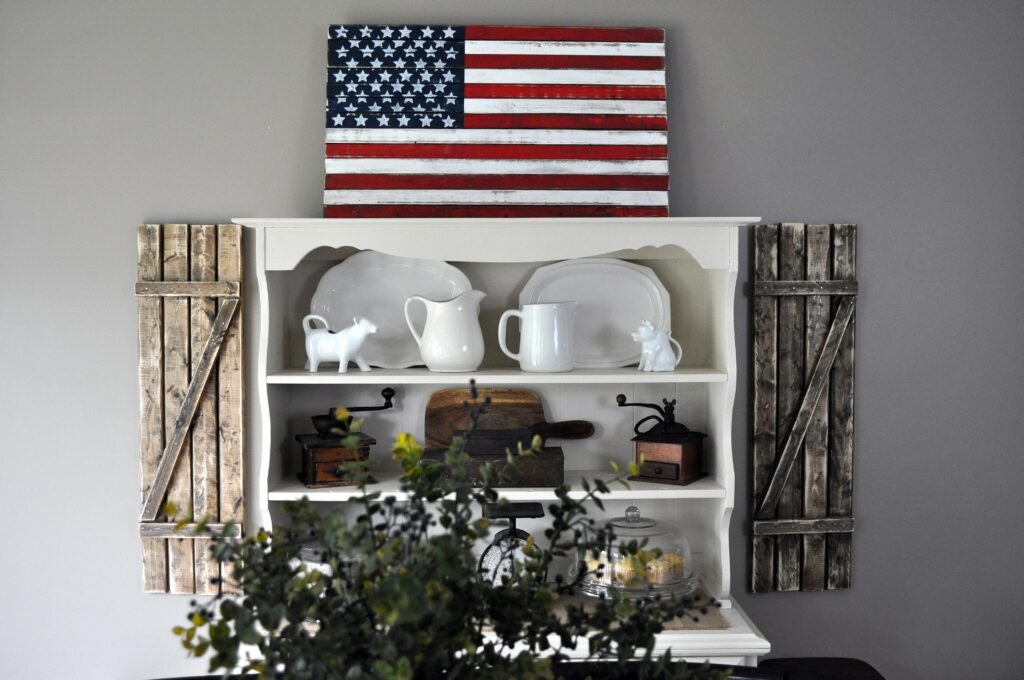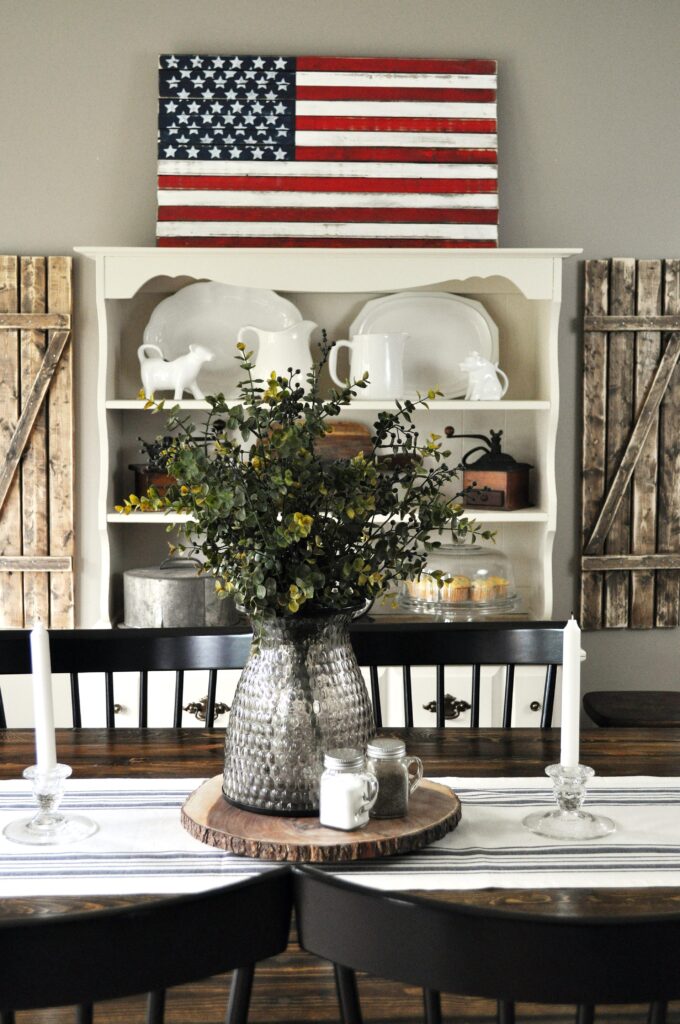 How do you like it? I love it because it can be set out really all year long, or on all of the holidays that celebrate America! It isn't just for the Forth of July!
Hope you all have a fun and safe holiday weekend!