Flower Caddy
This post may contain affiliate links. For more information please see our disclosure policy.
Well hello there! Long time no blog! That was a very unexpected two weeks away from posting on here, but I'm back and ready to dive into some projects, and I certainly have a list of them! I always feel so guilty when I get behind like this, but I've come to realize that this blog is a place I created as my creative outlet aside from my full time job, so I can't let it stress me as much as it started to with not posting. Sometimes I get busy with work, and sometimes I just get into a creative rut, this was a little of both. I have been working from home for the last three years and my company just moved everyone back into the office, so last week was an adjustment to say the least! Anyways, enough of all this rambling, you get it right? On to the fun stuff!
It is no secret I love thrift shopping. Whether it be big furniture pieces or just smaller odds and ends that have potential, I love buying something cheap and making it into something I can actually use. It's so much more rewarding to me to put in the work than just buy it for double or triple what it would cost in a store. Recently I bought some samples of Miss Mustard Seed Milk Paint at a local vintage shop, and I had a little wooden box caddy that I had bought for two bucks at the local Goodwill. Sounded like a good piece to test out a new grey called Trophy. Here is the before. Please excuse the awful quality cell phone pic!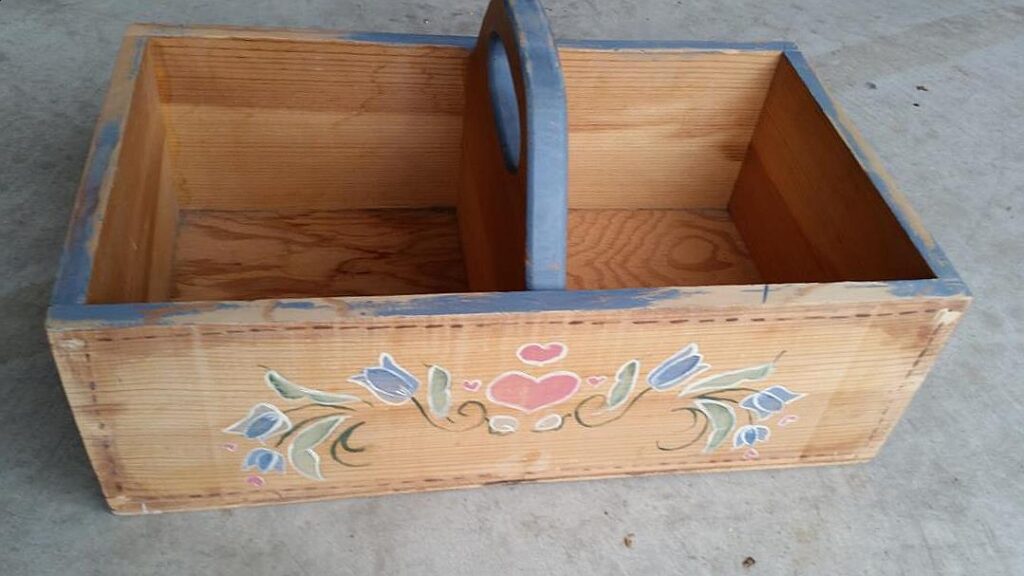 After I sanded it down I applied a coat of stain to the wood, and once dry did a coat of the Milk Paint. I also added a little vintage label plate to the outside for a little something extra. I loaded the caddy up with clear mason jars and fresh baby's breath and now I have a new pretty piece for my living room!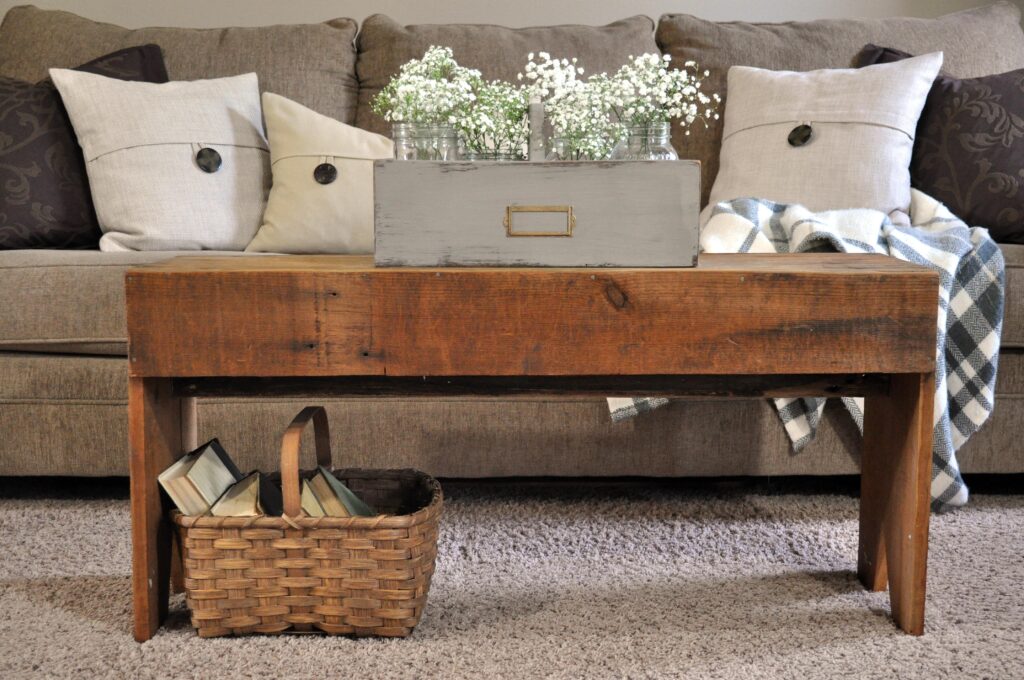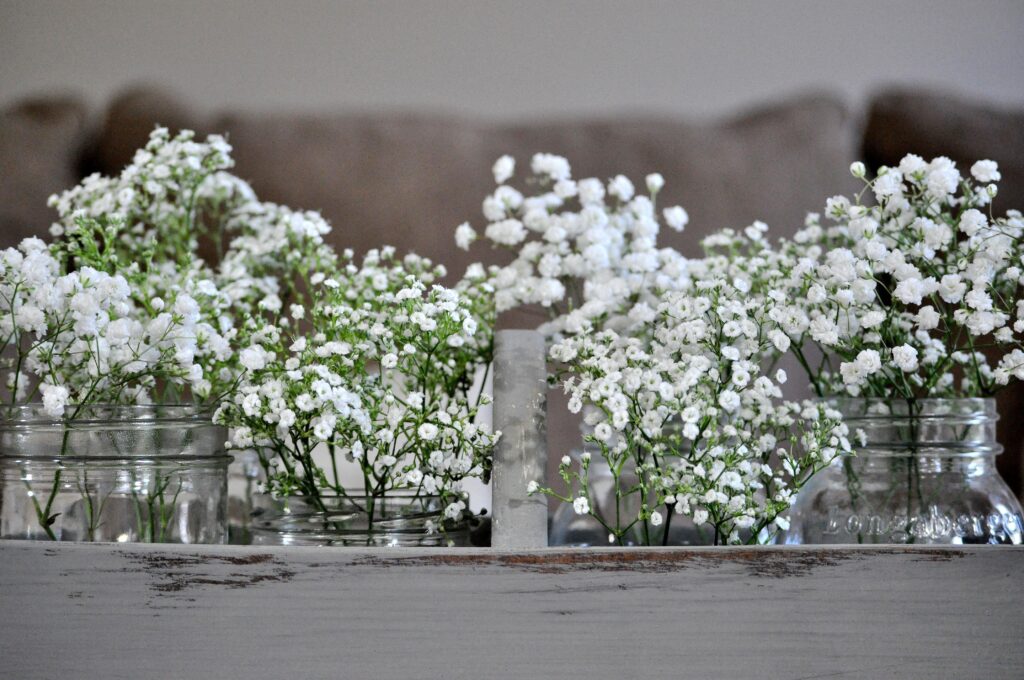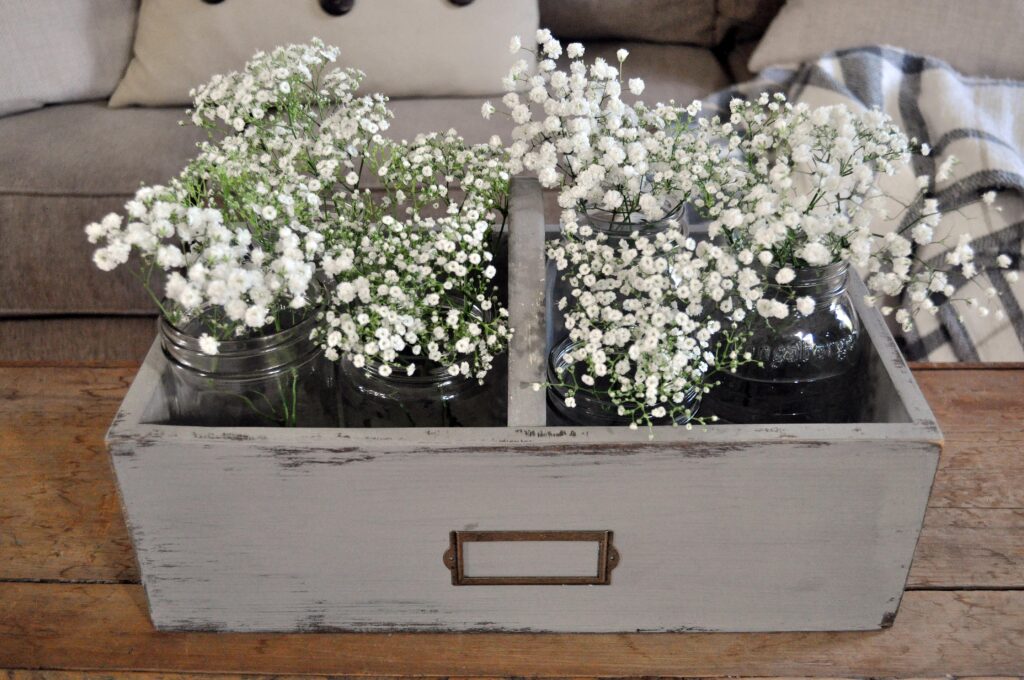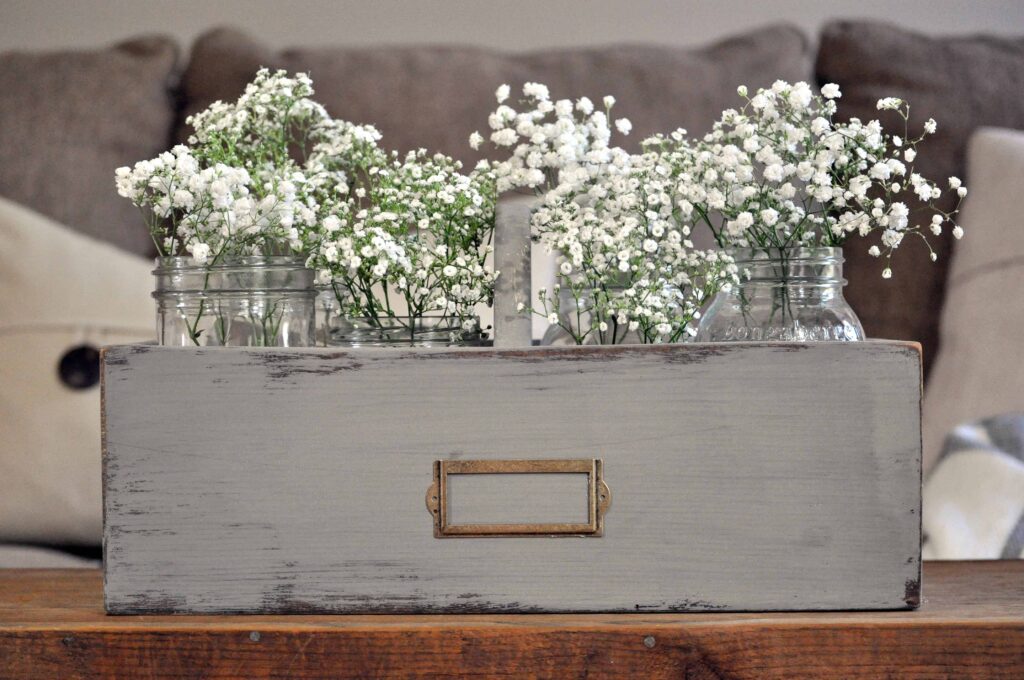 I'm loving the added gray to our living room. A room I haven't even touched in my opinion since we moved in. I'm going through that "everything is brown and I hate it" phase. However, I love my neutrals so this new color mixed in might help!
Thanks for stopping in!