Zucchini Bread Mini Muffins
This post may contain affiliate links. For more information please see our disclosure policy.
My husband and I just got back from a little extended weekend in the country, and I brought a few delicious recipes home with us! My in-laws have an awesome garden full of beautiful veggies, and on Friday afternoon we did some tomato, cucumber, and zucchini picking! These zucchinis were huge and needed to be used up, so we decided to make some super simple zucchini bread mini muffins, and I have the recipe to share! I cannot wait to get a garden started at our house someday. There is seriously nothing better than seeing the food you picked made into the food you eat!
This recipe is very easy to make, and so so yummy! If the fact that its made from zucchini scares you off, don't let it!!! You won't even notice they are in the muffins!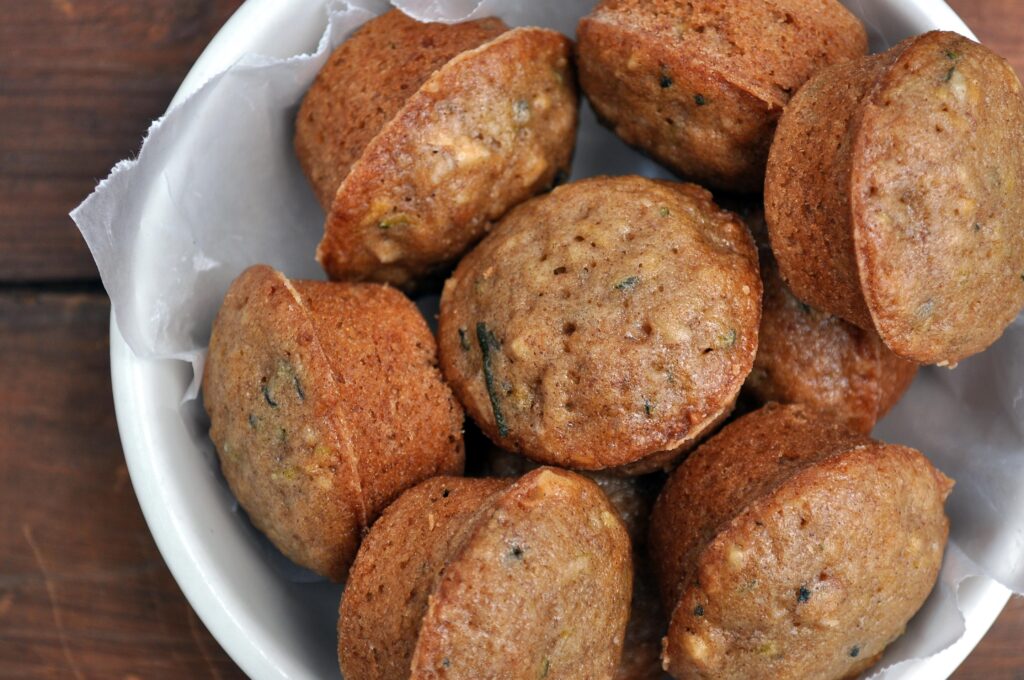 INGREDIENTS:
3 Cups All Purpose Flour
1 Tsp. Salt
1 Tsp. Baking Powder
1 Tsp. Baking Soda
2.5-3 Tsp. of Cinnamon
Dash of Nutmeg
2 1/4 Cup White Sugar
1 Cup Canola Oil
3 Eggs
2.5-3 Cups Chopped/Shredded Zucchini
1 Cup Chopped Pecans (Or Walnuts)
DIRECTIONS:
Preheat oven to 325 degrees
Grease and flour mini muffin pan, set aside
Use food processer to chop/shred zucchini
In a large bowl mix flour, salt, baking powder, baking soda, cinnamon, nutmeg
In a medium bowl, mix sugar, oil, and eggs
Combine ingredients from medium bowl into the large bowl, mix together
Add chopped/shredded zucchini and chopped pecans
Bake for approximately 15-20 minutes, or until they are golden brown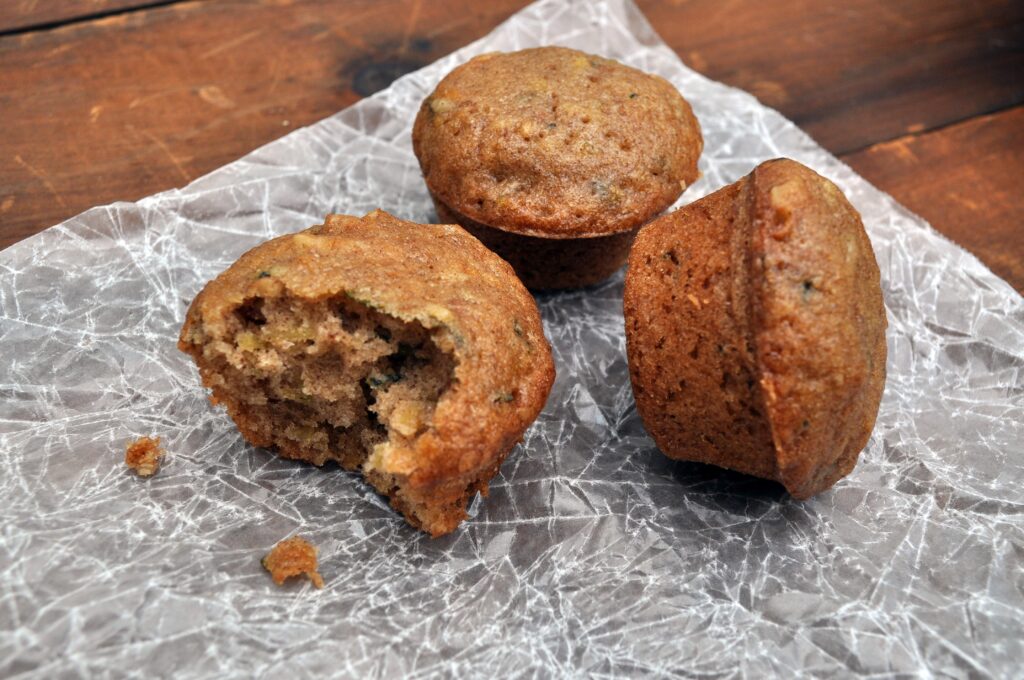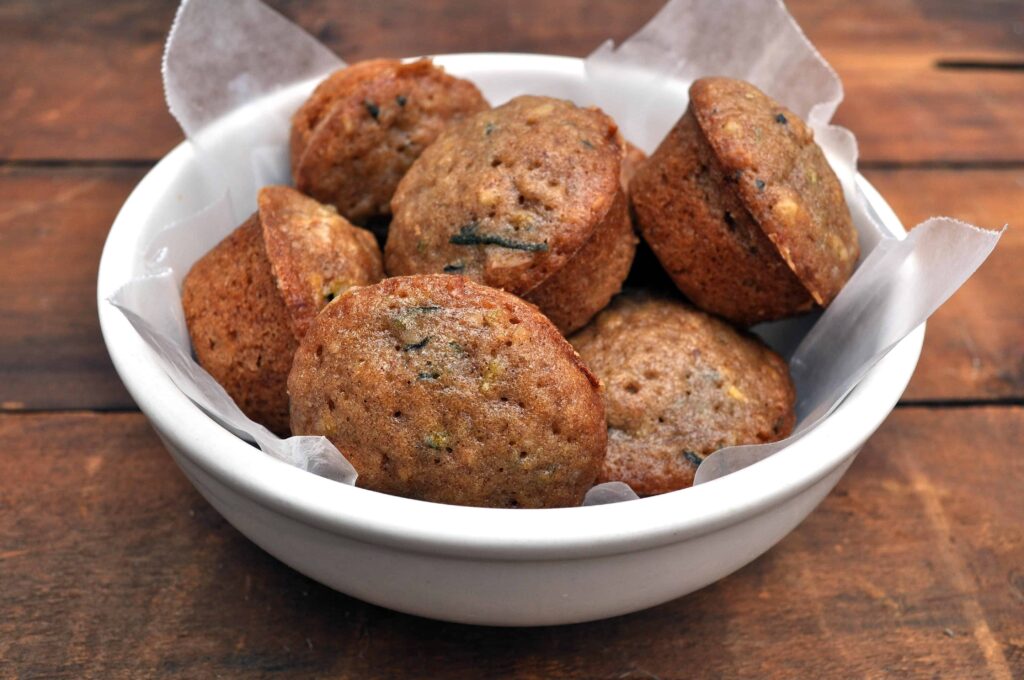 Enjoy!!!