Chunky Chocolate Chip Cookies
This post may contain affiliate links. For more information please see our disclosure policy.
Let's get real. Who can resist a good homemade cookie around the holidays? If you can, I really admire your willpower! I personally cannot resist them year round, but that's a battle I have been fighting my entire life! Cookies are my absolute downfall. My favorite? Big Chunky Chocolate Chip Cookies. It gets no better, my friends. My mom brought home this recipe from work one year and I have been making these guys every Christmas since then, at the demand of my three brothers! This year I actually thought I had lost the recipe, but found it just this past weekend. Some people like to keep their favorite recipes a secret, but I have to share this one. It is that good. Add these bad boys to your holiday baking list, because you can never go wrong with a traditional chocolate chipper!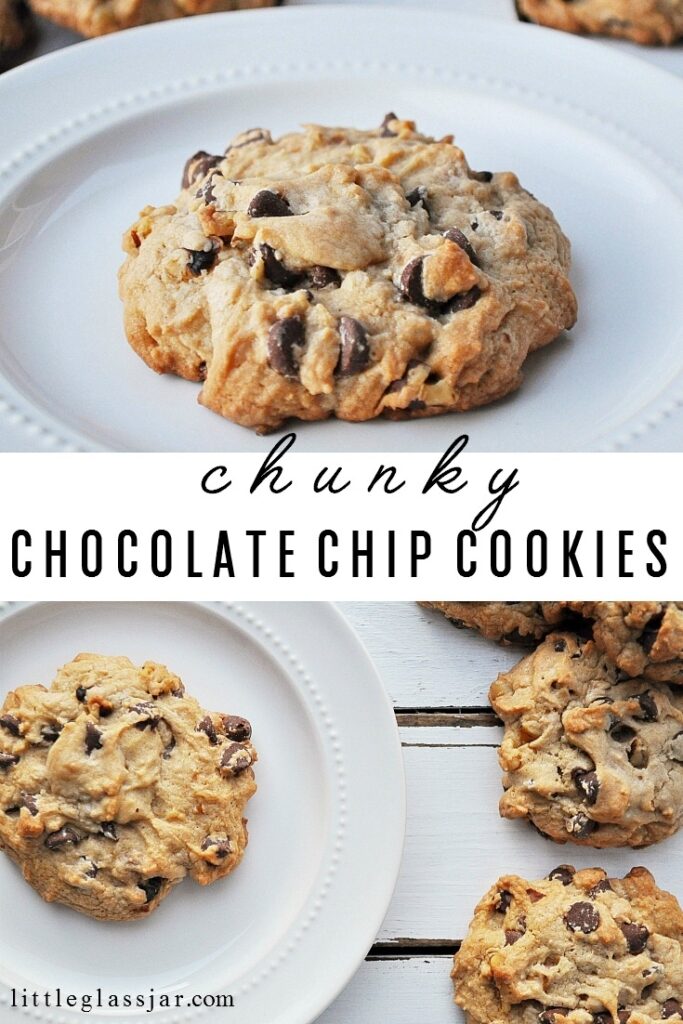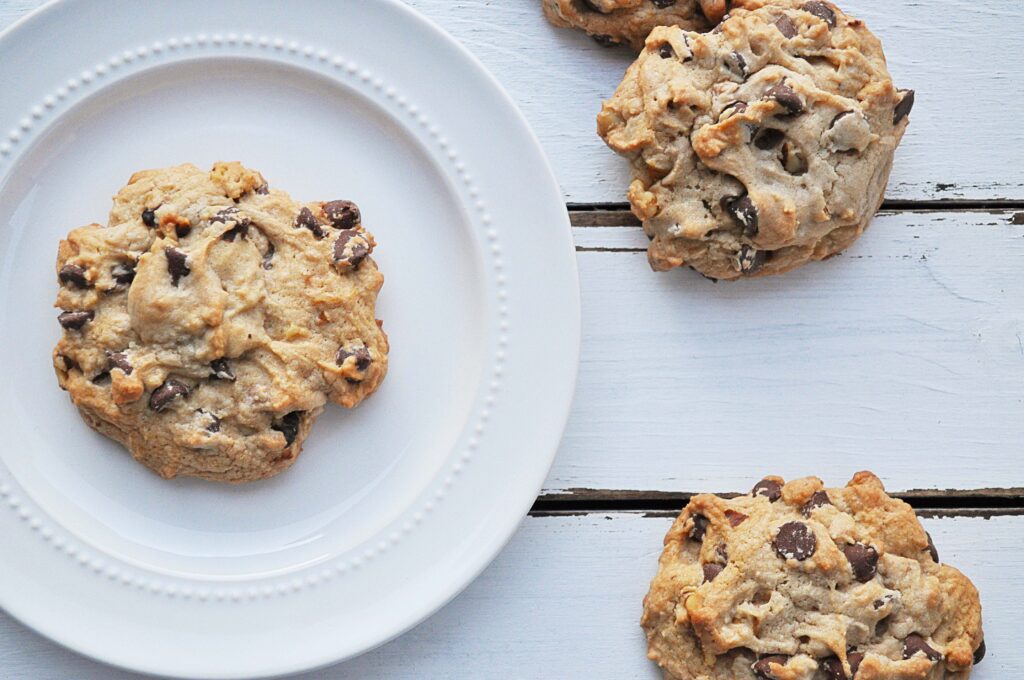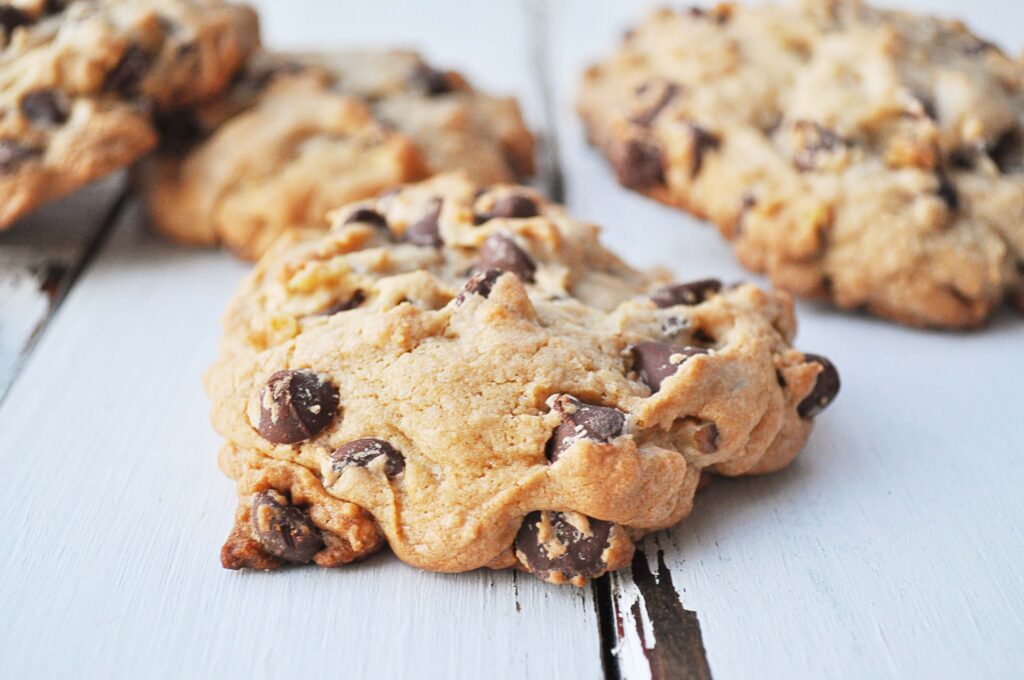 INGREDIENTS
3/4 cup granulated sugar
1 cup brown sugar
1 cup butter
1 tbsp. vanilla extract
2 eggs, slightly beaten
3 cups flour
3/4 tsp. baking soda
3/4 tsp. salt
3 cups semi sweet chocolate chips
1 cup chopped walnuts
1/2 cup English toffee bits
DIRECTIONS
-Preheat oven to 350 degrees
-Line baking sheet with parchment paper, set aside
-In medium bowl, combine granulated sugar, brown sugar, and butter; use hand mixer to cream together
-Mix in vanilla extract and slightly beaten eggs
-In separate bowl, combine flour, baking soda, and salt. Slowly fold mixture into creamed ingredients until smooth
-Add chocolate chips, chopped walnuts, and English toffee bits. Mix thoroughly.
-Spoon heaping scoops of cookie dough onto baking sheet (I do 2 rows of 3)
-Bake for 12-15 minutes, or until the edges are slightly brown
-Let cool on cooling rack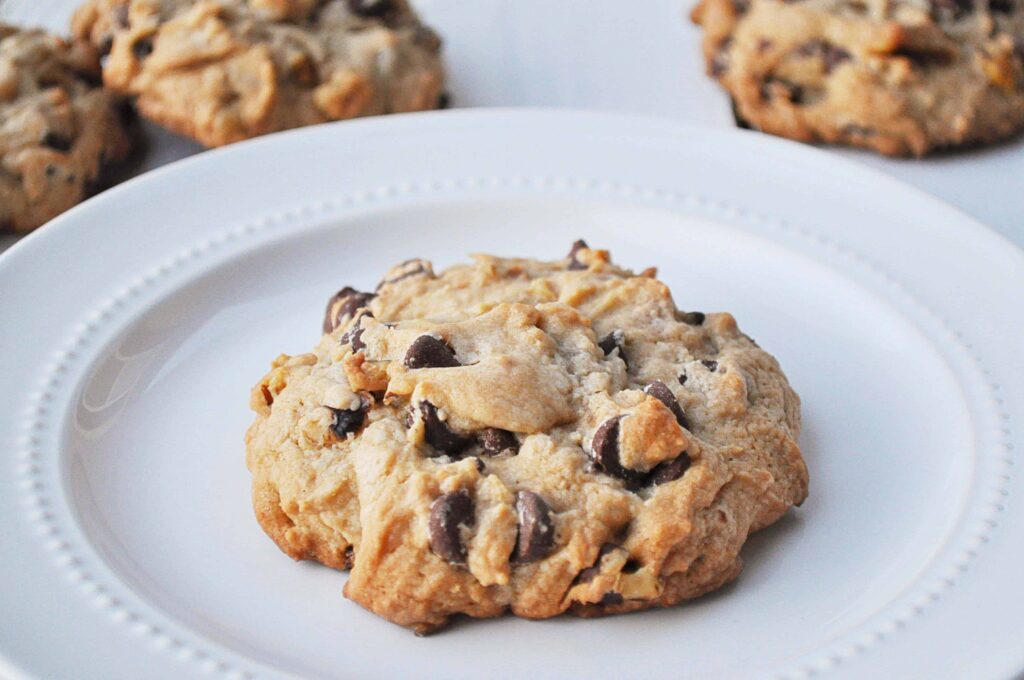 Let me know what you think of this recipe! And I'm sorry in advance, you will not be able to eat just one! Even at their gigantic size!
Hope you enjoy!!!!