Christmas Home Tour 2017 – Part Two
This post may contain affiliate links. For more information please see our disclosure policy.
I'm back! It's time for part two of my Christmas Home Tour, and I am so excited to share our two guest rooms in their full Christmas glory! I'm multitasking as I write this post, laptop going, Christmas tree glowing, and of course a Hallmark movie on. You guys, I am addicted. How do people get anything done in life once they start playing Christmas movies!? Point me in the direction of a support group, please!
If you missed my Christmas Home Tour Part One, you can find it here. I hope you enjoyed it sweet friends. This is my favorite time of the year to blog hop around and see how all my fellow bloggers decorate, and add their own style to the holidays. This is the second year I opted out of using red, but I was dying to see my newly made over vintage guest bedroom with natural Christmas colors this year. So I went with my gut, and I think I made the right call!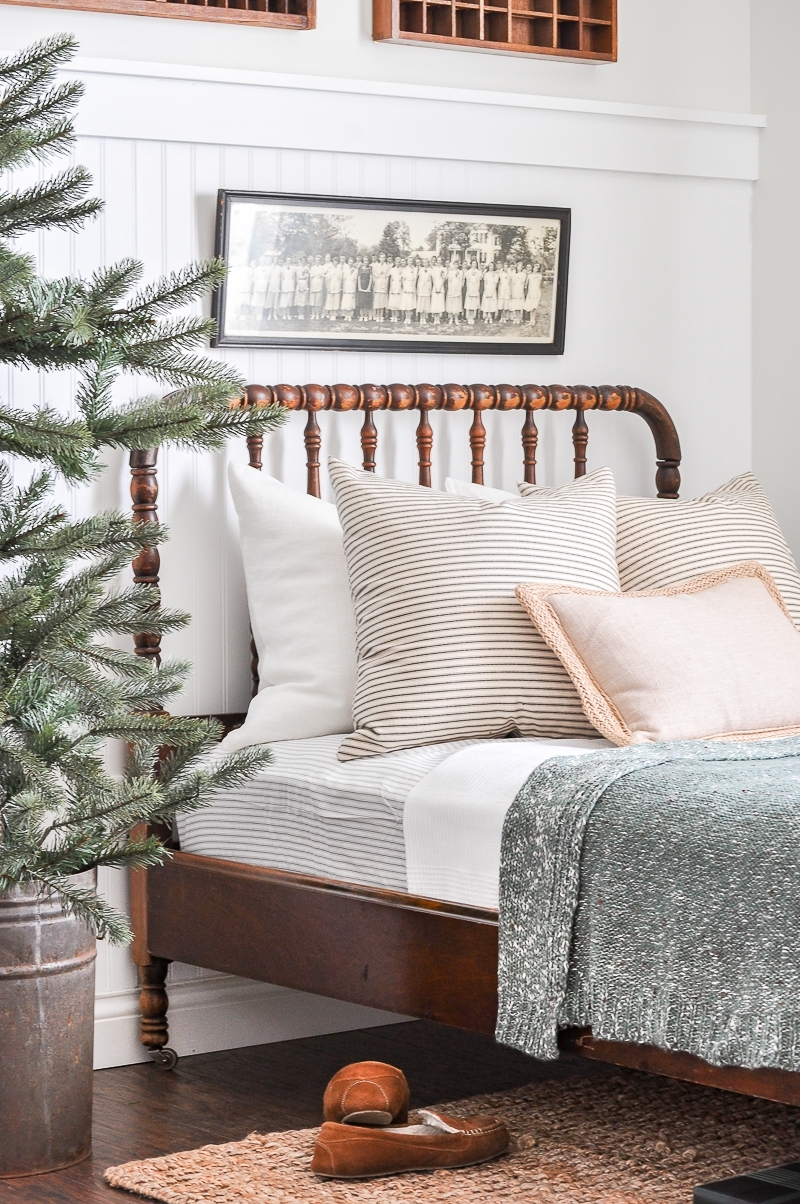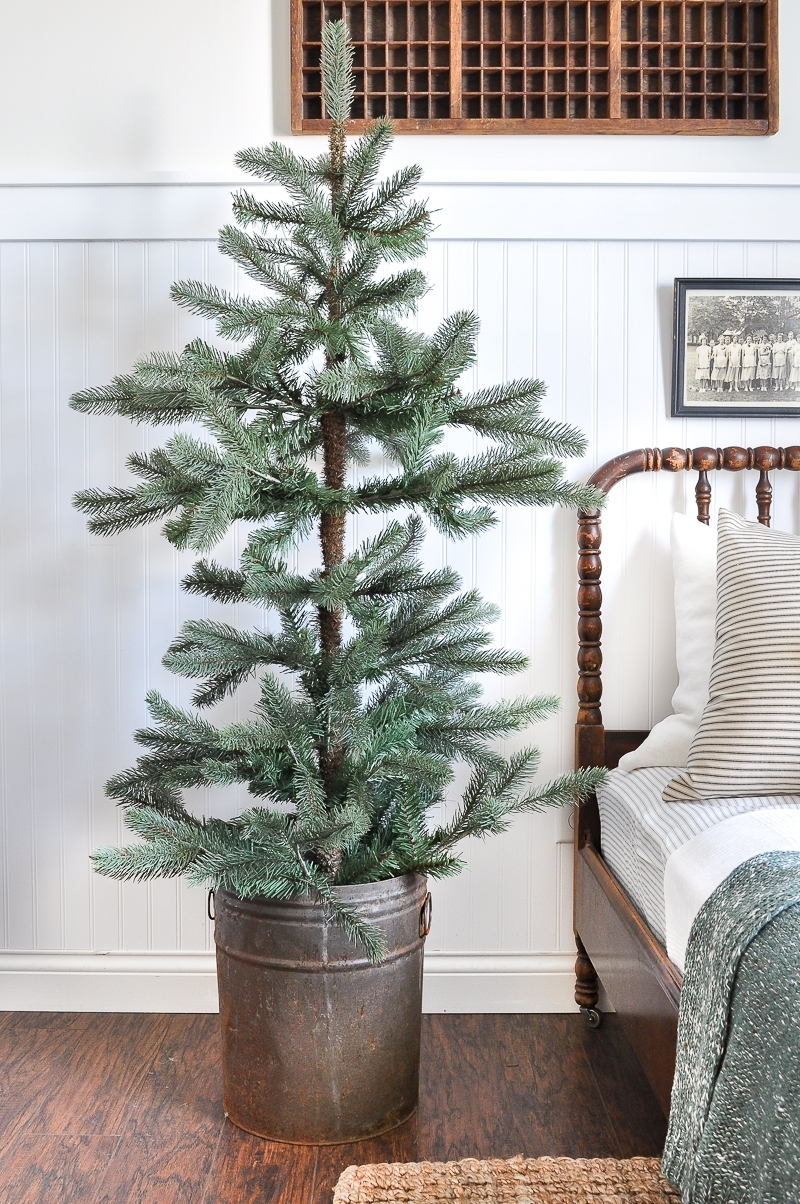 This room has my heart. It's my favorite room in our house and I truly feel like the pictures don't do it justice. And add Christmas decor on top of it, and it gives me all the feels! I grabbed this adorable tree from Ikea and used this old vintage trash can as its stand. I think it fits so naturally in this space.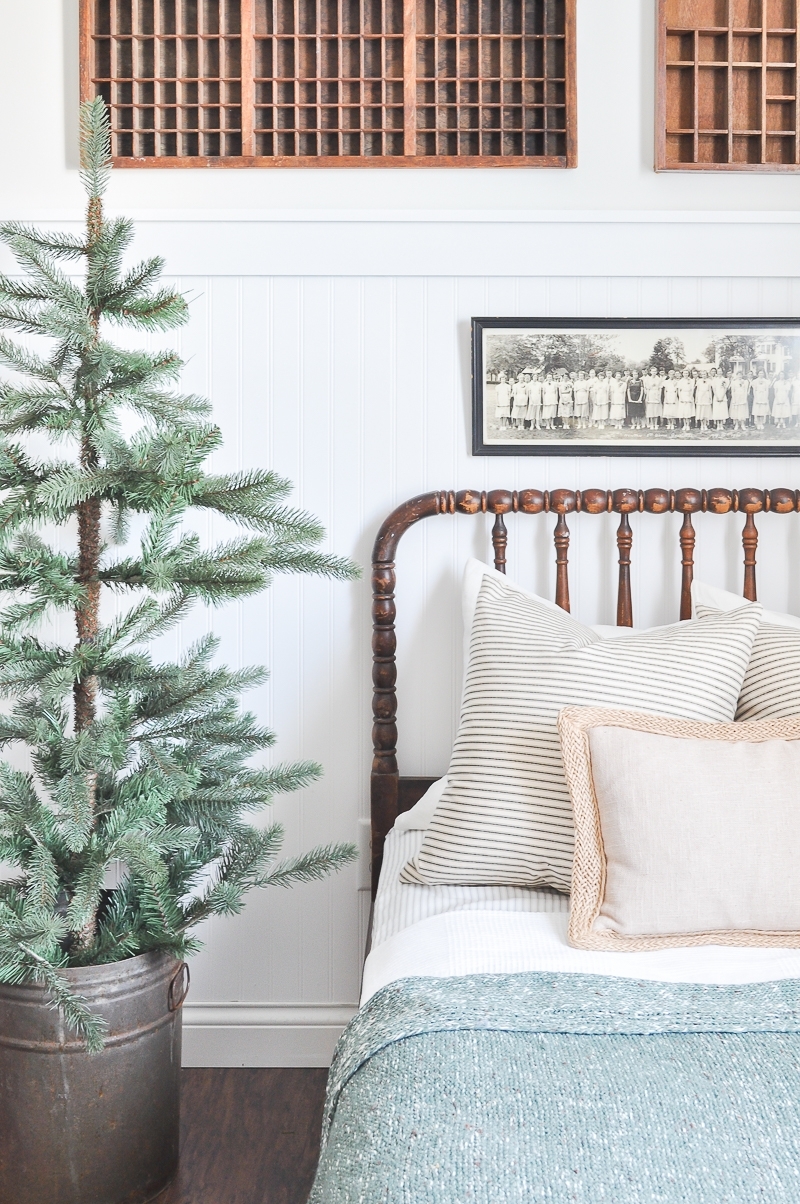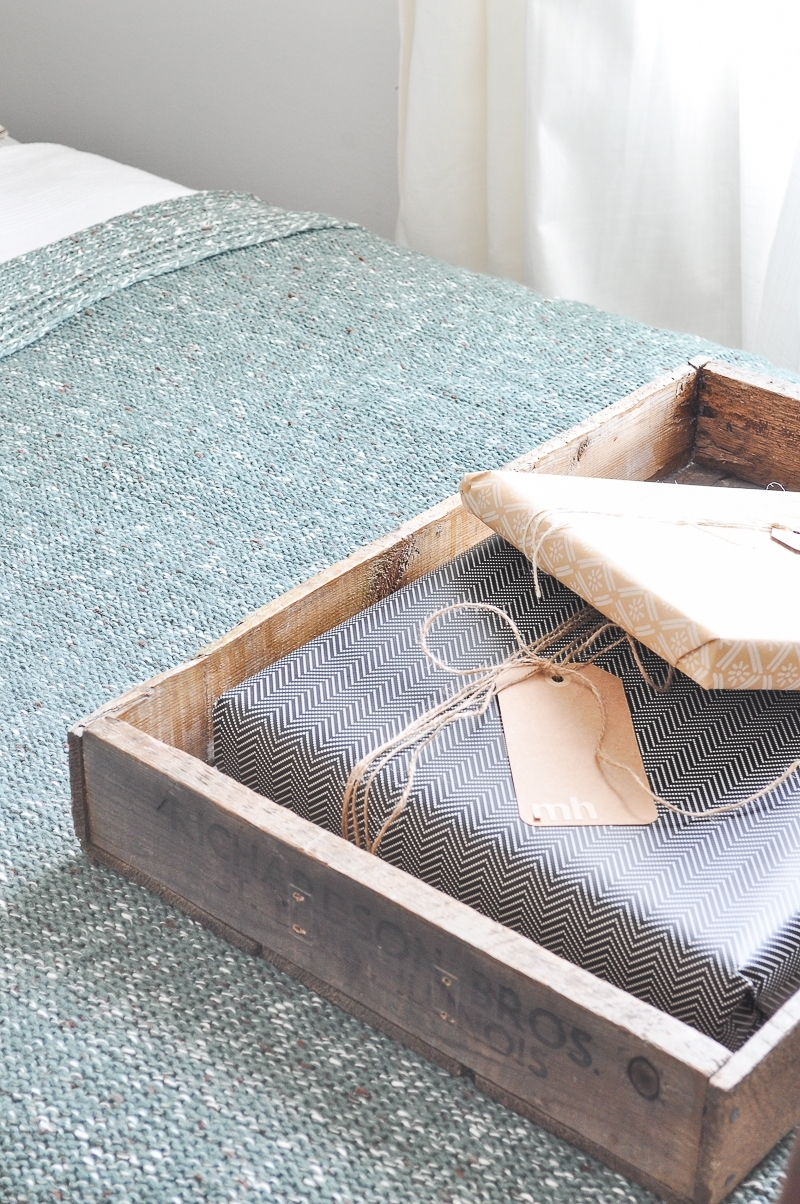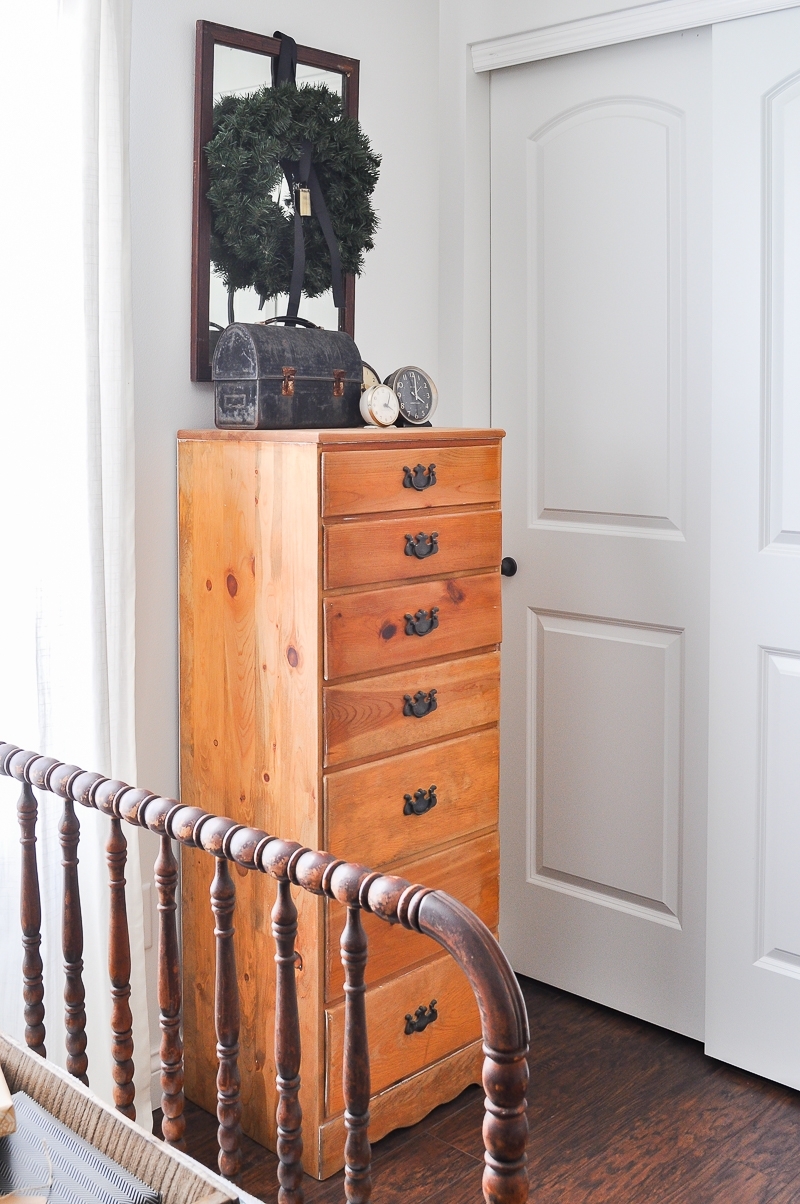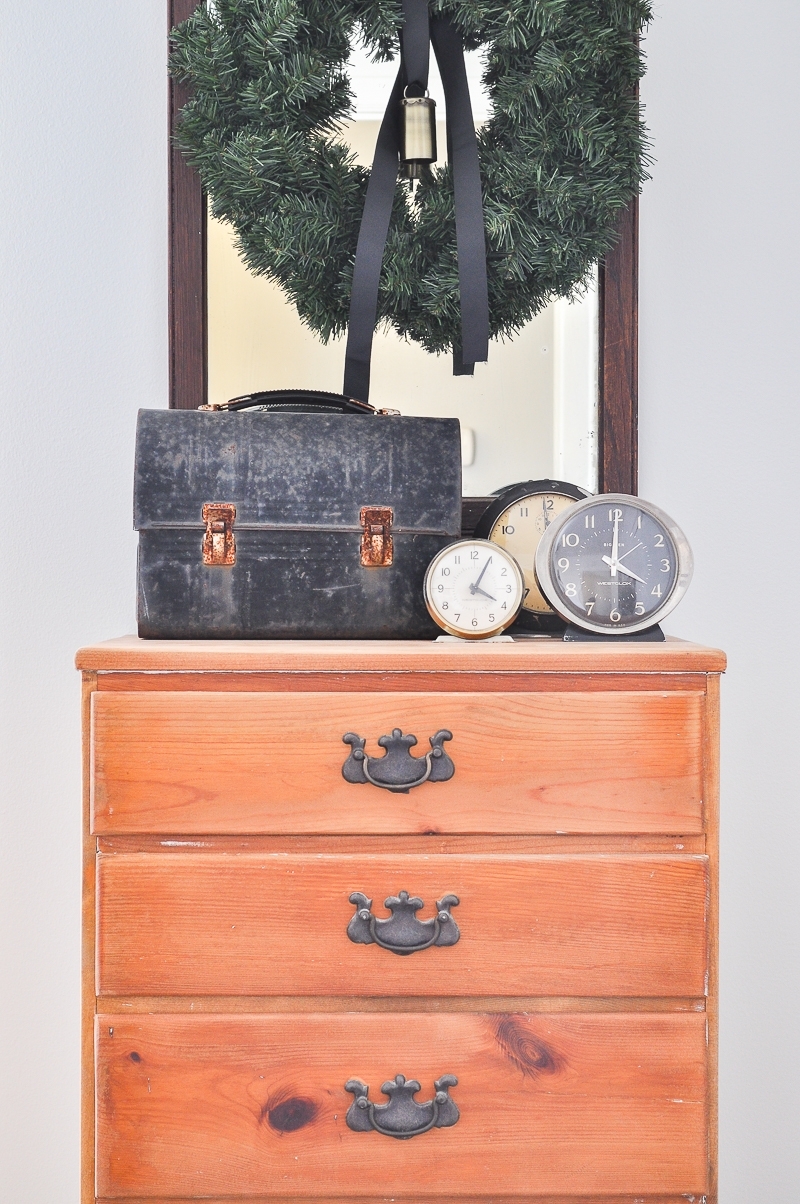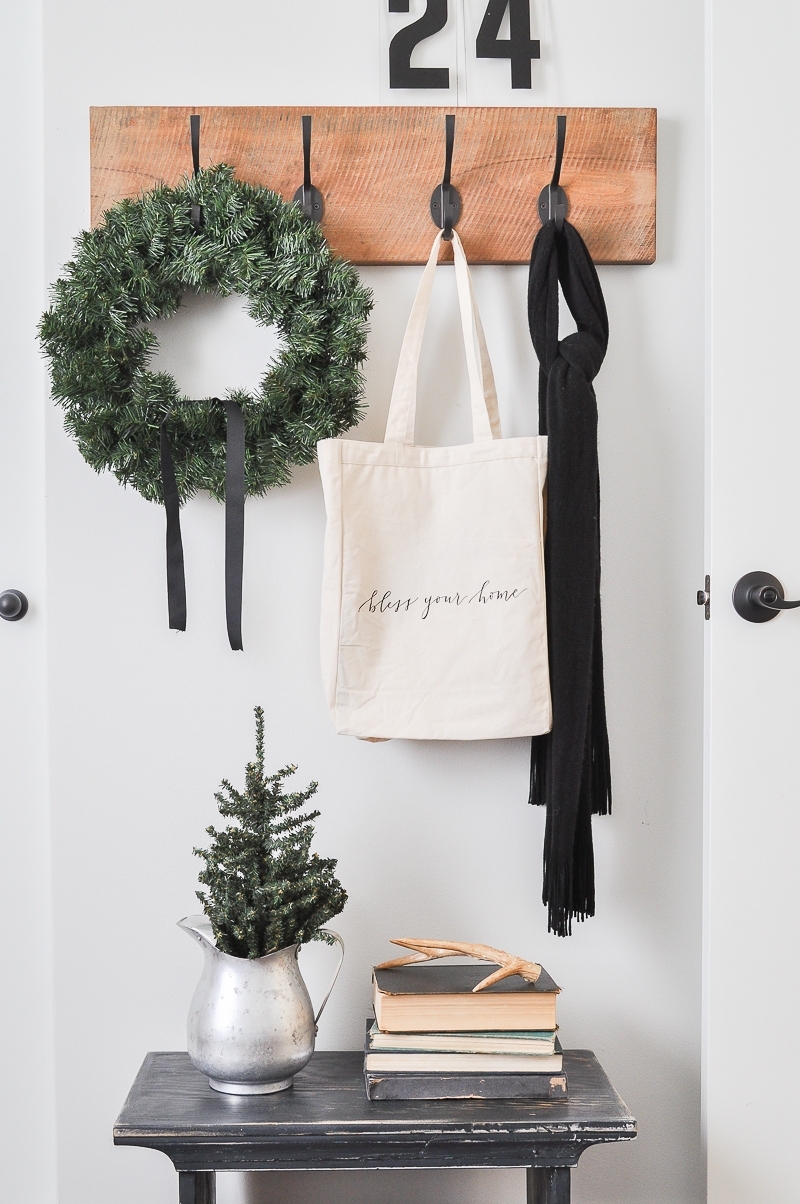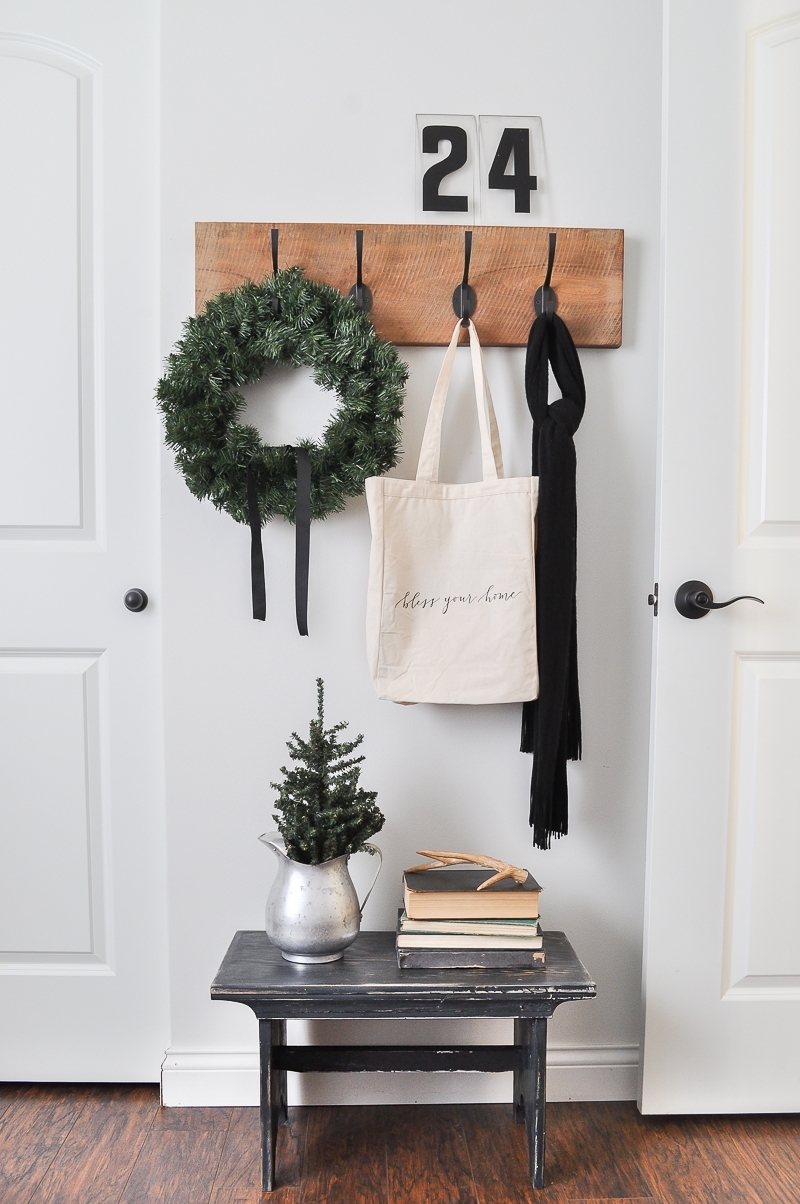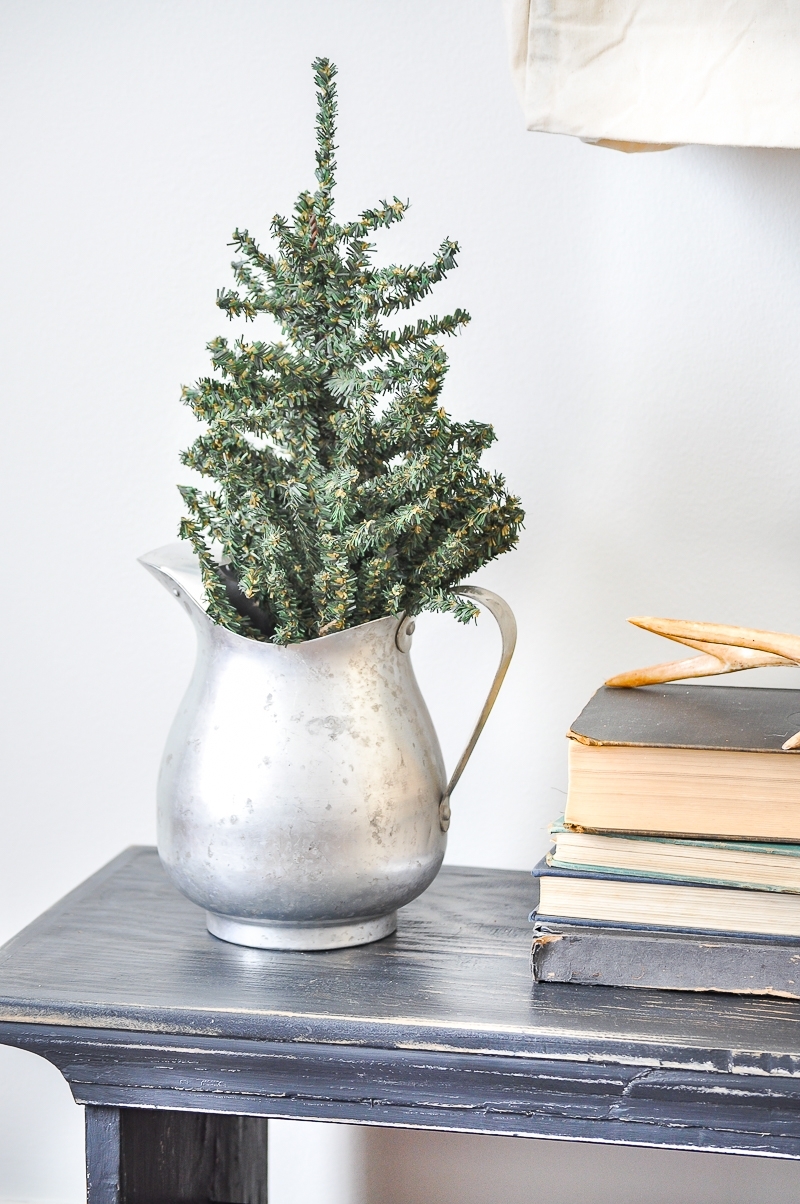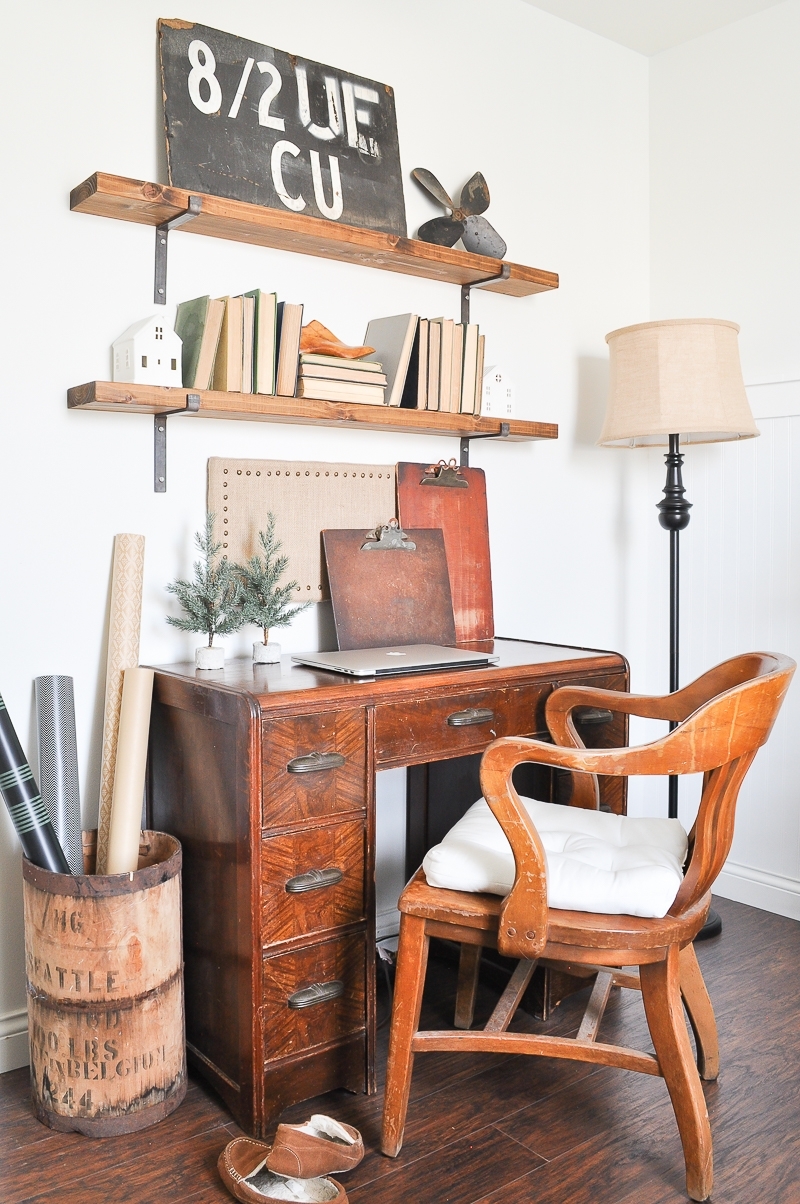 When I made over this room I knew I still needed a place to work on the blog, so I have this little office space that I love sitting at, especially at night with the floor lamp on. I added these cute little trees and I have my wrapping paper stored here too. I thought it was too pretty to put away, even though all of my presents are already wrapped and ready to go!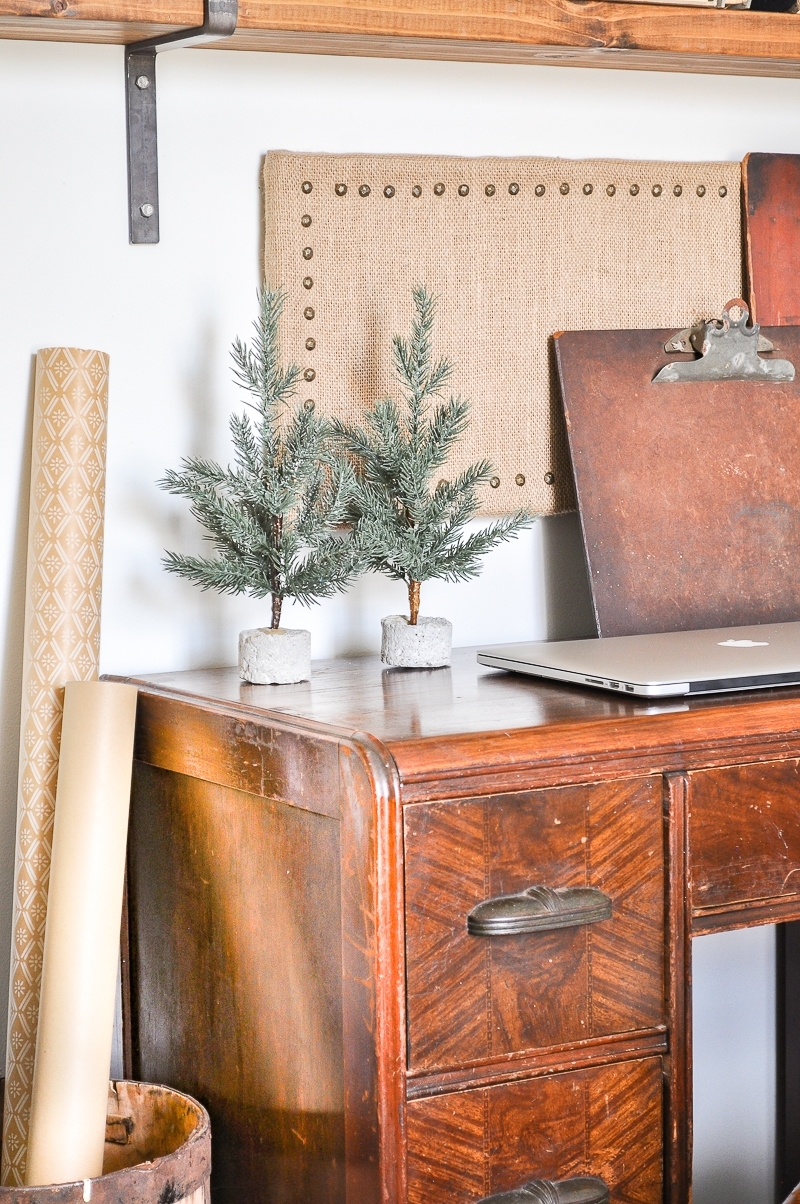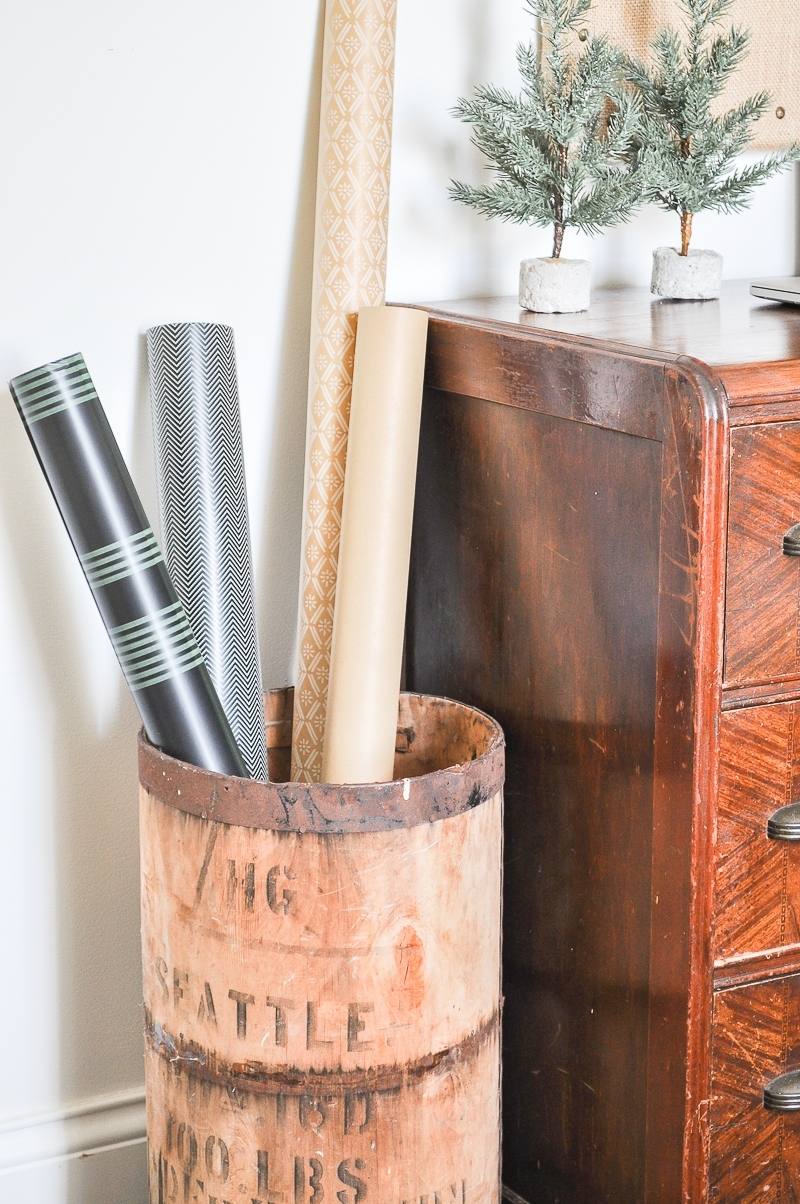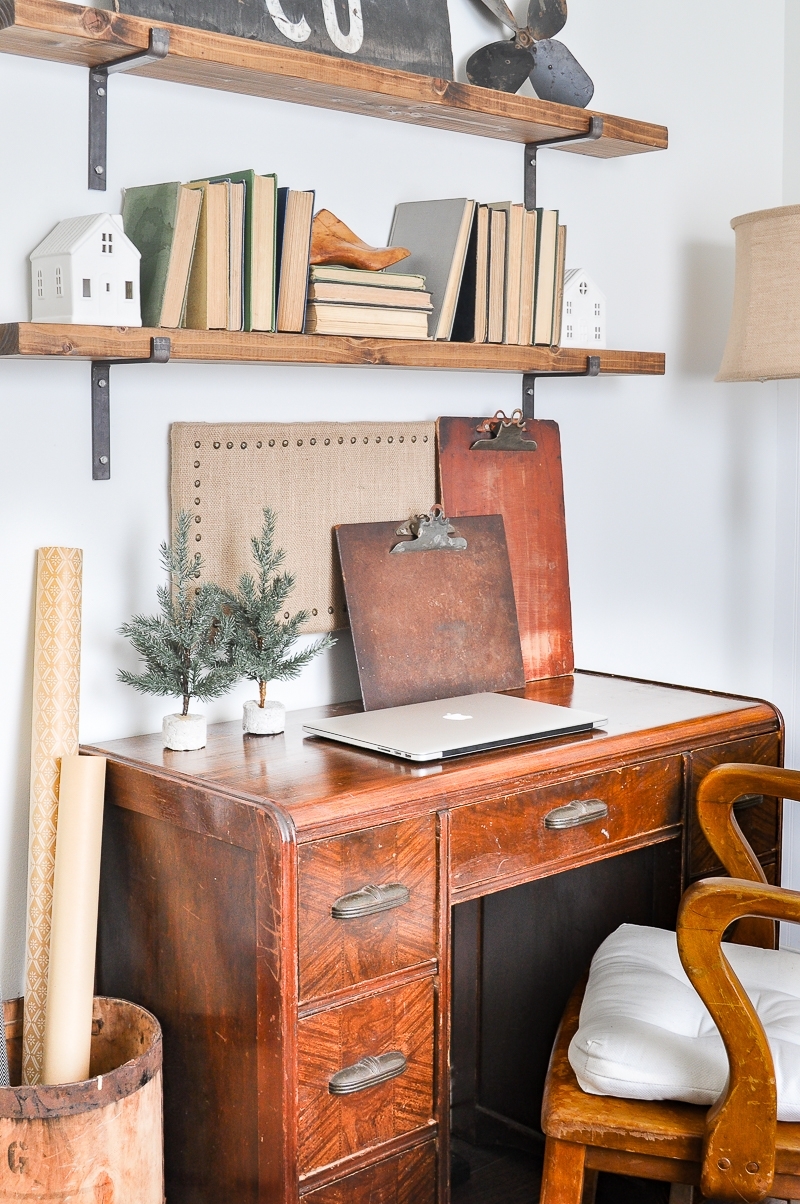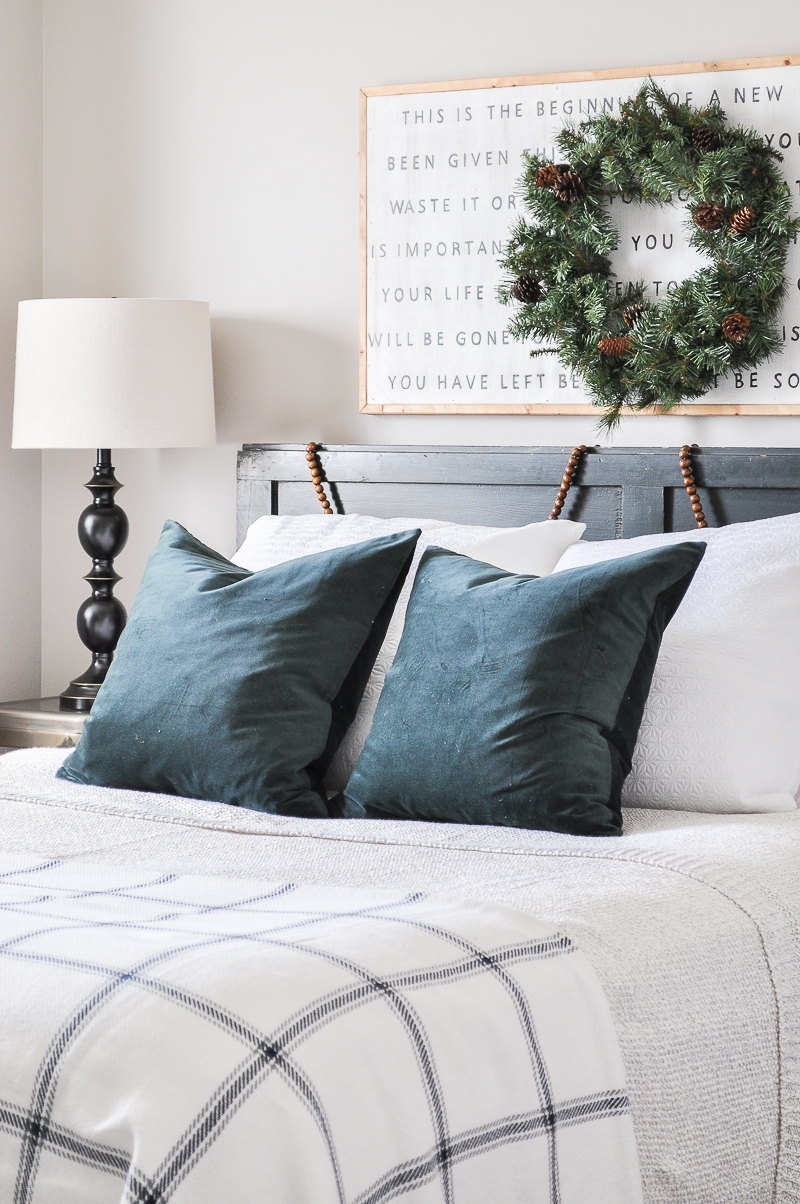 In our other guest room, I went very simple by just adding these green velvet pillows and some greenery. I have been on a search for the perfect velvet pillows forever, and naturally after I got them home from Ikea, our seven month old chocolate lab took a liking to them too, grabbed them and made a mad dash around the house with them in his month. There may or may not still be slobber on them, so sorry about that! Apparently all of us love them.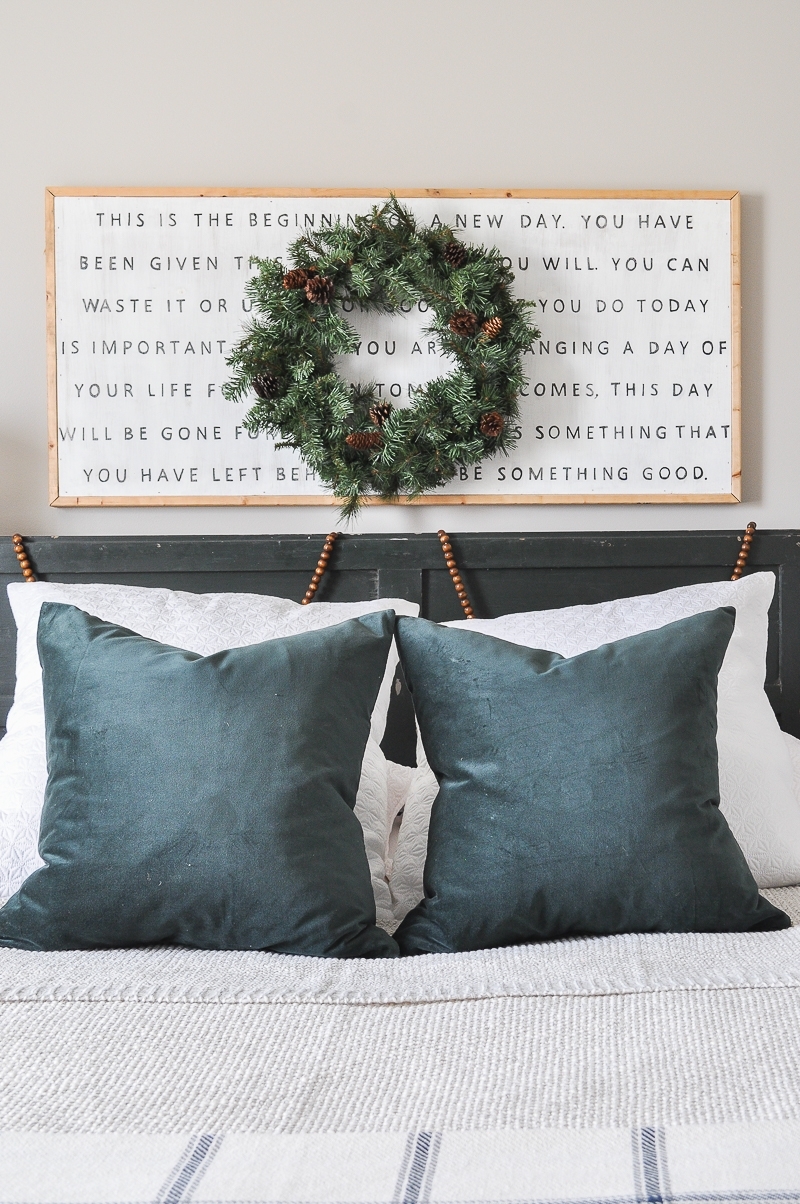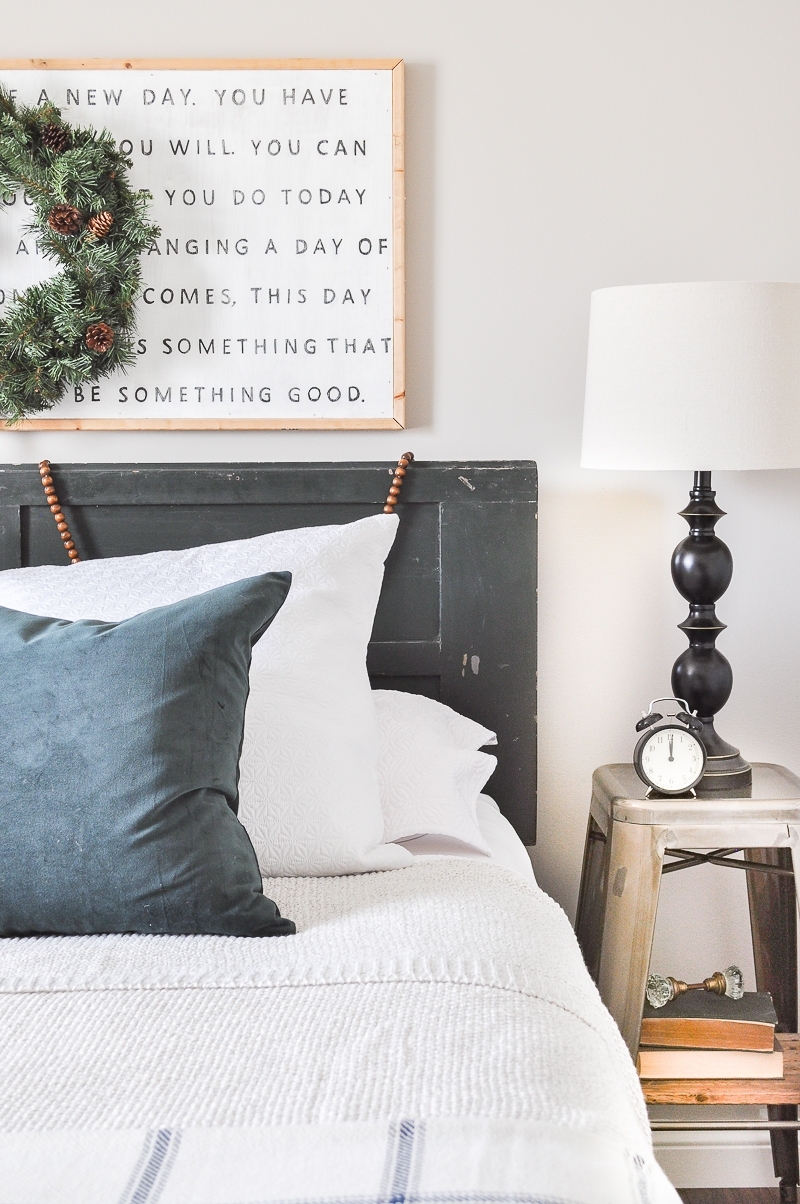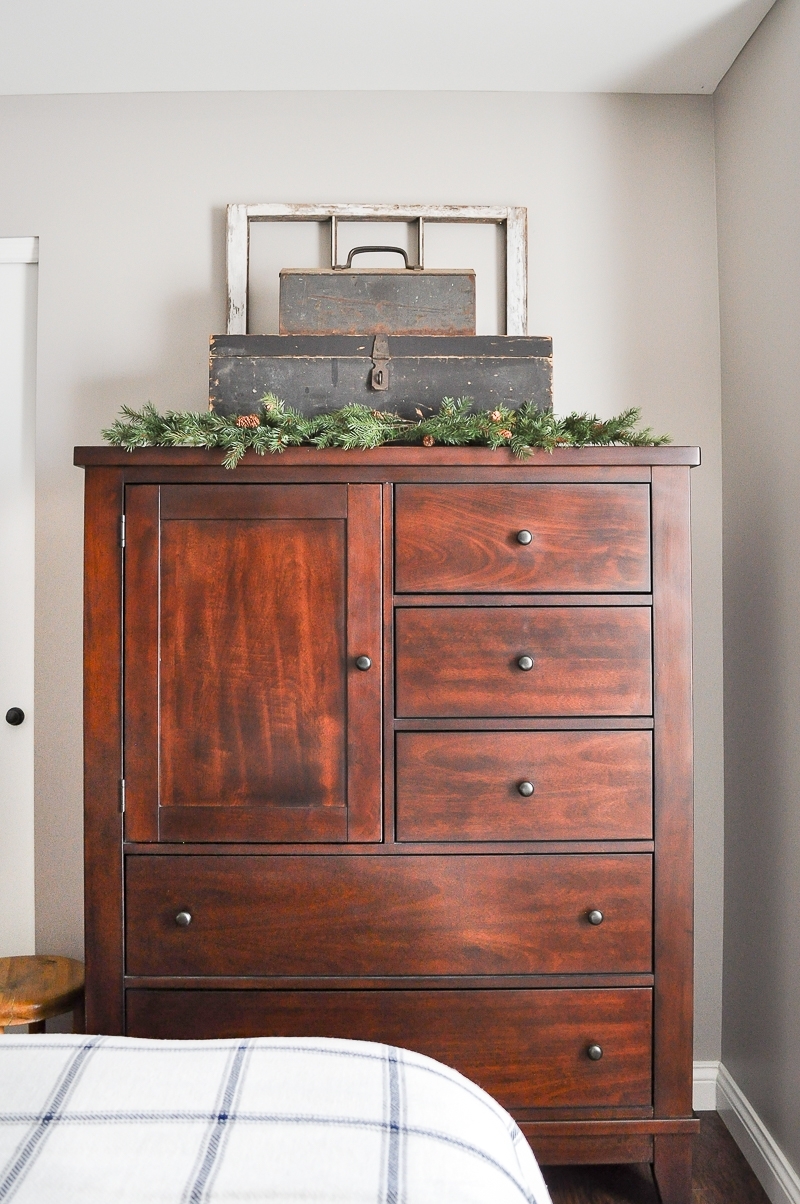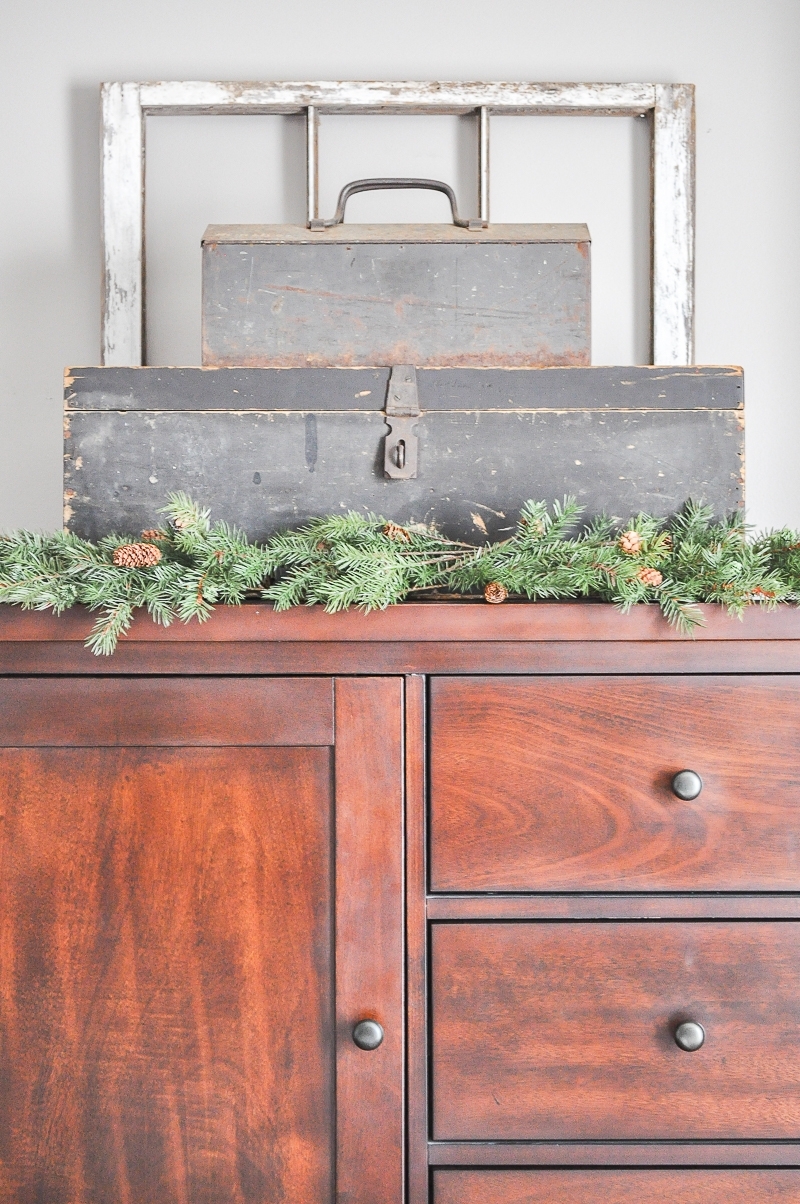 So there you have it, our Christmas Home Tour 2017! Thank you all so much for stopping by, friends!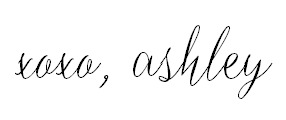 SaveSave
SaveSave