Framed Vintage Paper Gallery Wall
This post may contain affiliate links. For more information please see our disclosure policy.
Create this beautiful framed vintage paper gallery wall to fill in some blank space in your home. Such a simple, classic look for any style.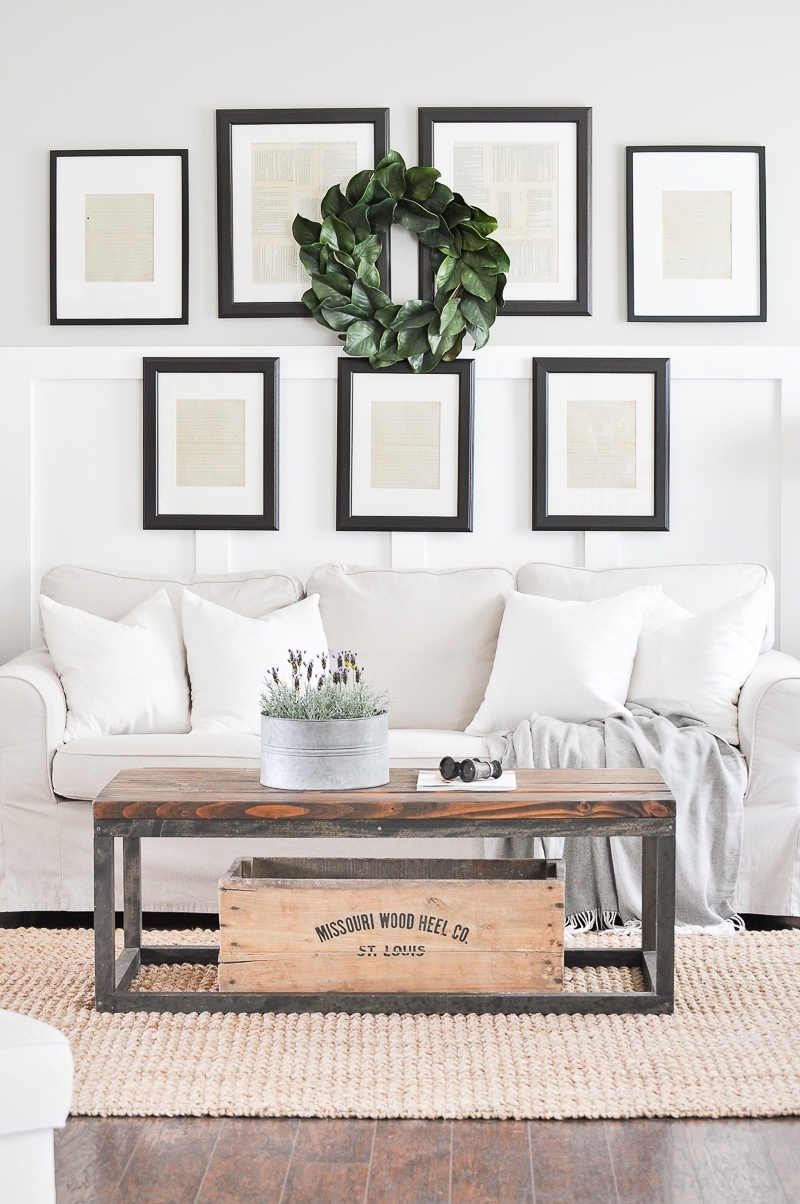 It's funny how sometimes it's the smaller projects I tend to overlook that are the ones you guys want to hear about the most. I actually love that, because it always reminds me that I need to share more of them!
This little framed vintage paper gallery wall, that I literally threw together in ten minutes, has become one of the most frequently asked about parts of my house.
In all honesty, it was meant to act as a temporary solution to a very bare space above our couch. However it has lasted much longer than I expected, and I've grown to like it there.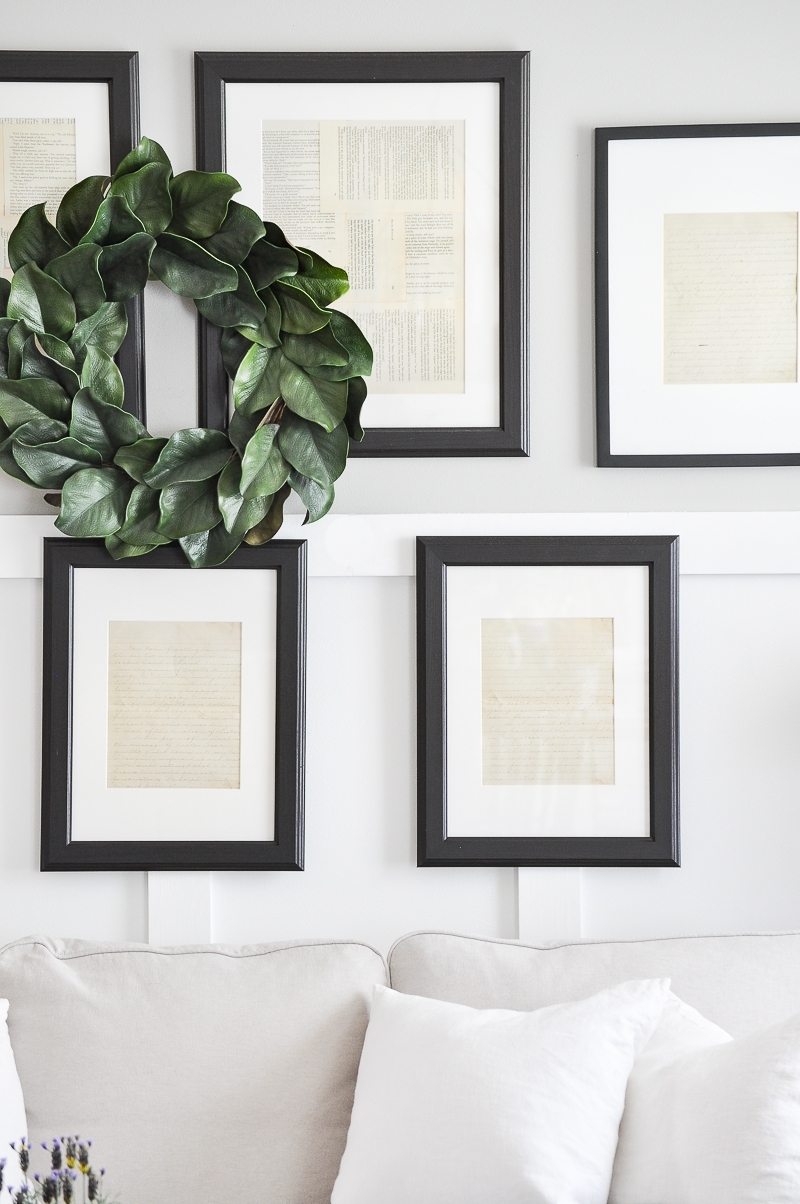 Unique Ways to Decorate Your Walls
It's hard sometimes to figure out how to fill empty walls. But I've found so many unique ways to decorate with different things over the years. And this one is an easy one that anyone can do. Sometimes you just have to think outside the box, and I knew with this gallery wall I didn't want actually photos displayed. I had some old handwritten letters from my family that I've been waiting to show off, because they are so pretty! Who would have thought cursive would be art one day!? And I also have a million vintage books that I pulled some book pages from too. I threw them in some black matted frames and made a gallery wall out of them. Easy as that!
The frames I used were from Target and Ikea and they vary in sizes. You can recreate this idea with basically any frames you want! I love when people mix frame colors and textures. Wood frames with plastic frames, white and black, anything goes!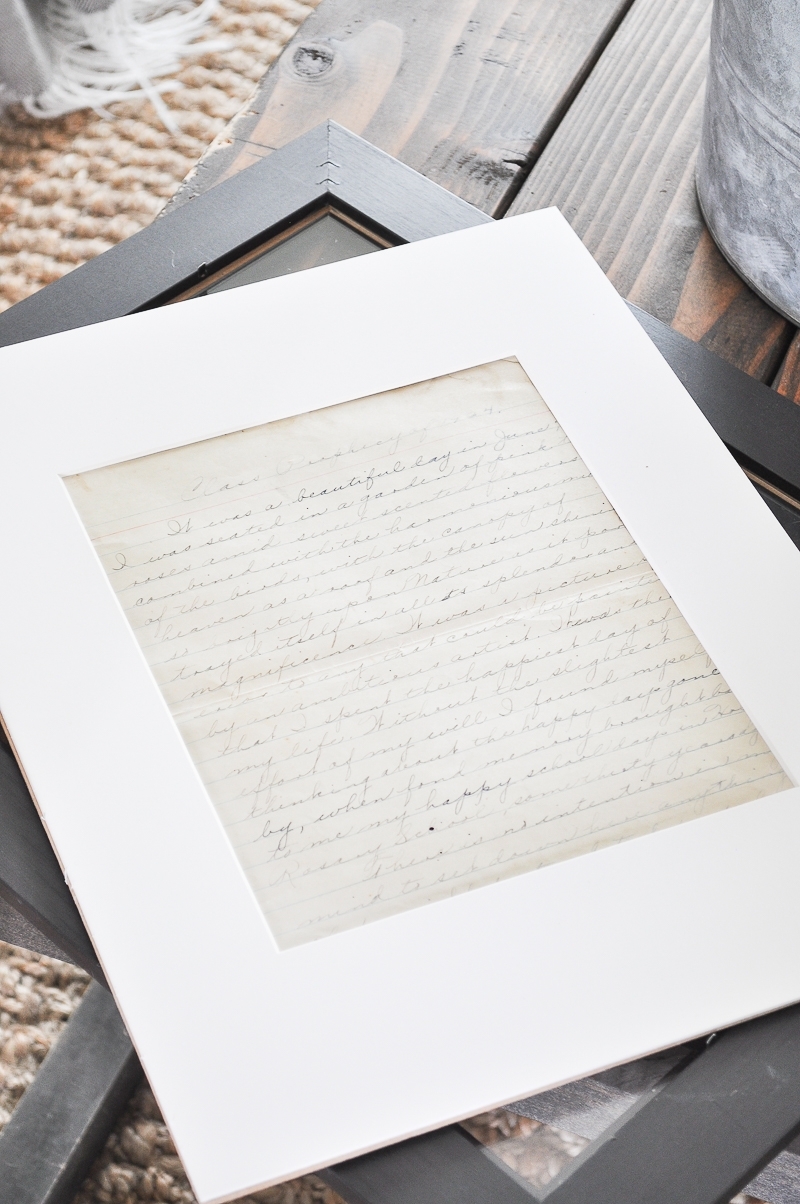 The letters fit perfectly, and with the book pages I just simply made a collage and taped them together, making sure the ripped edges were hidden. Just kind of play around with them until it all fits just right.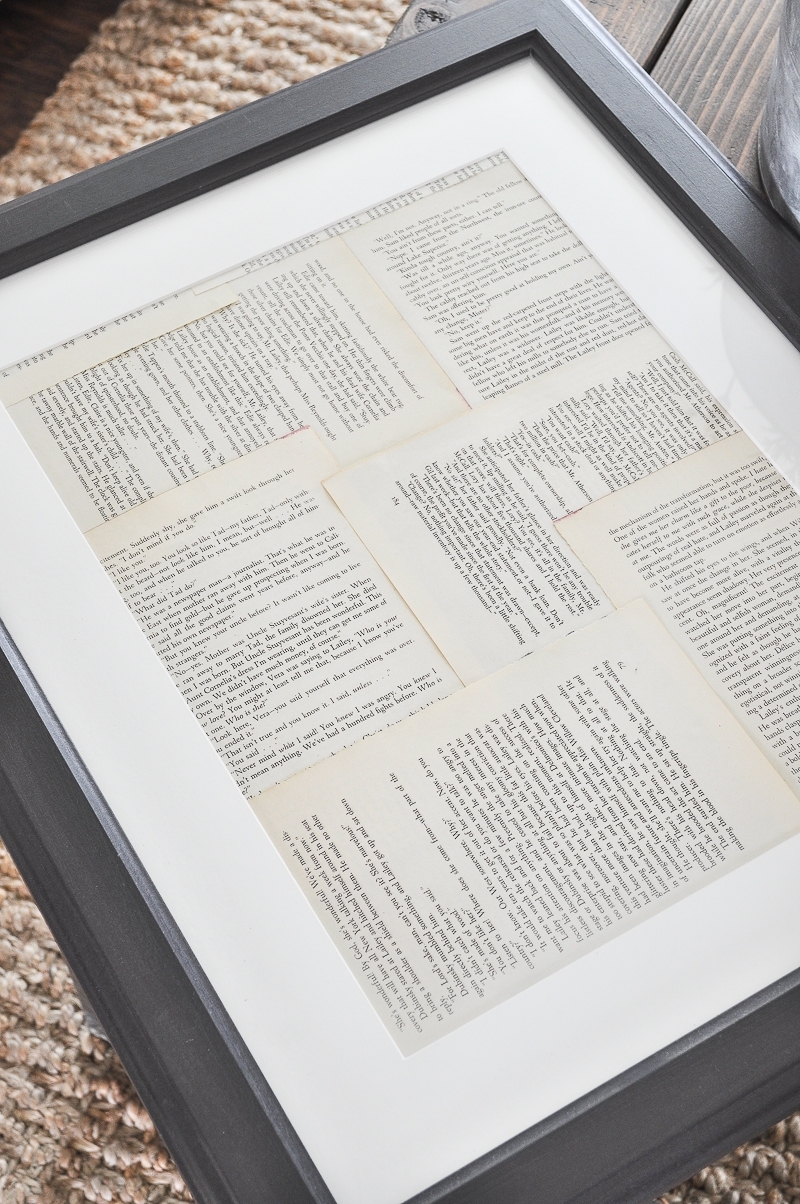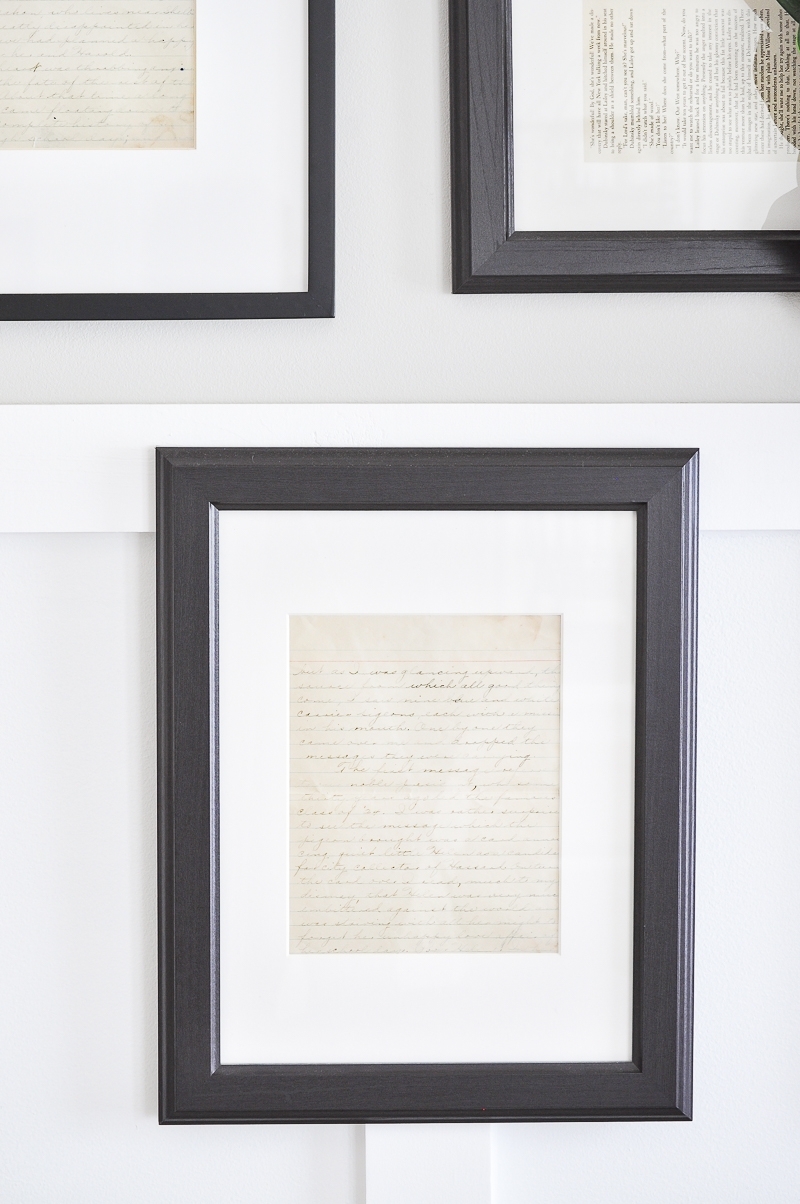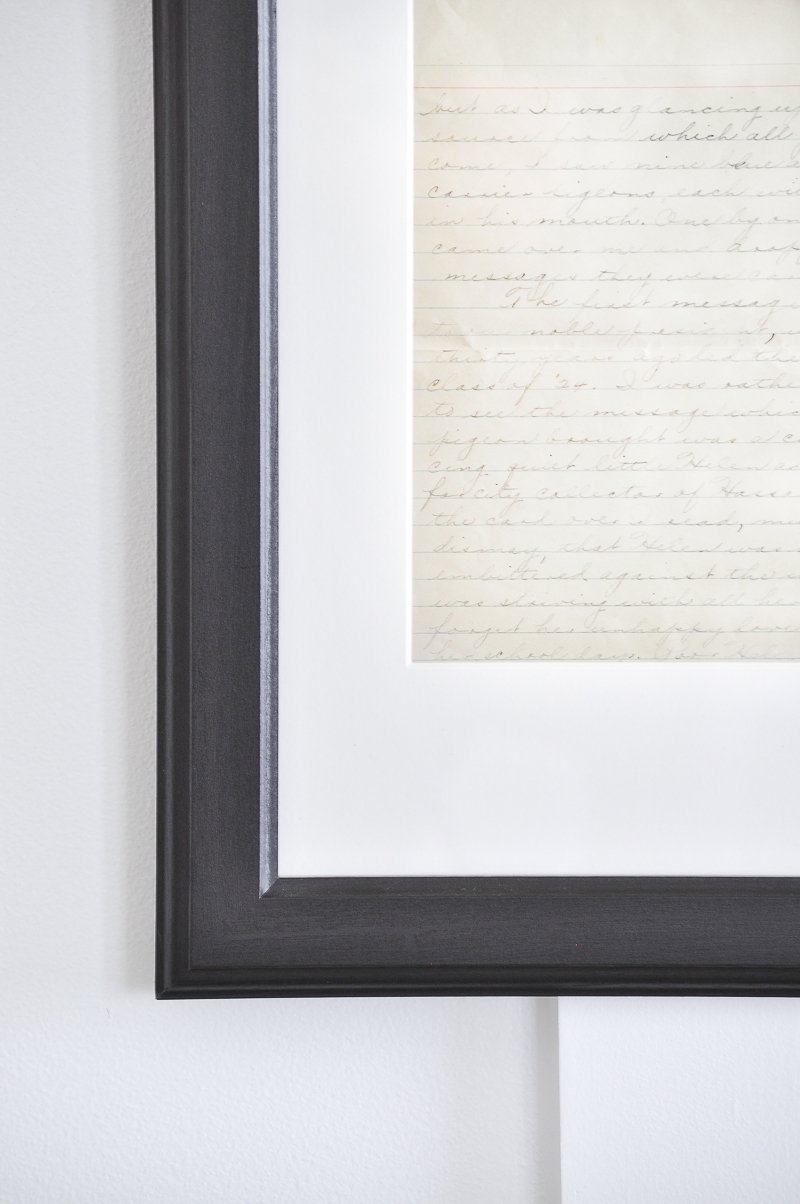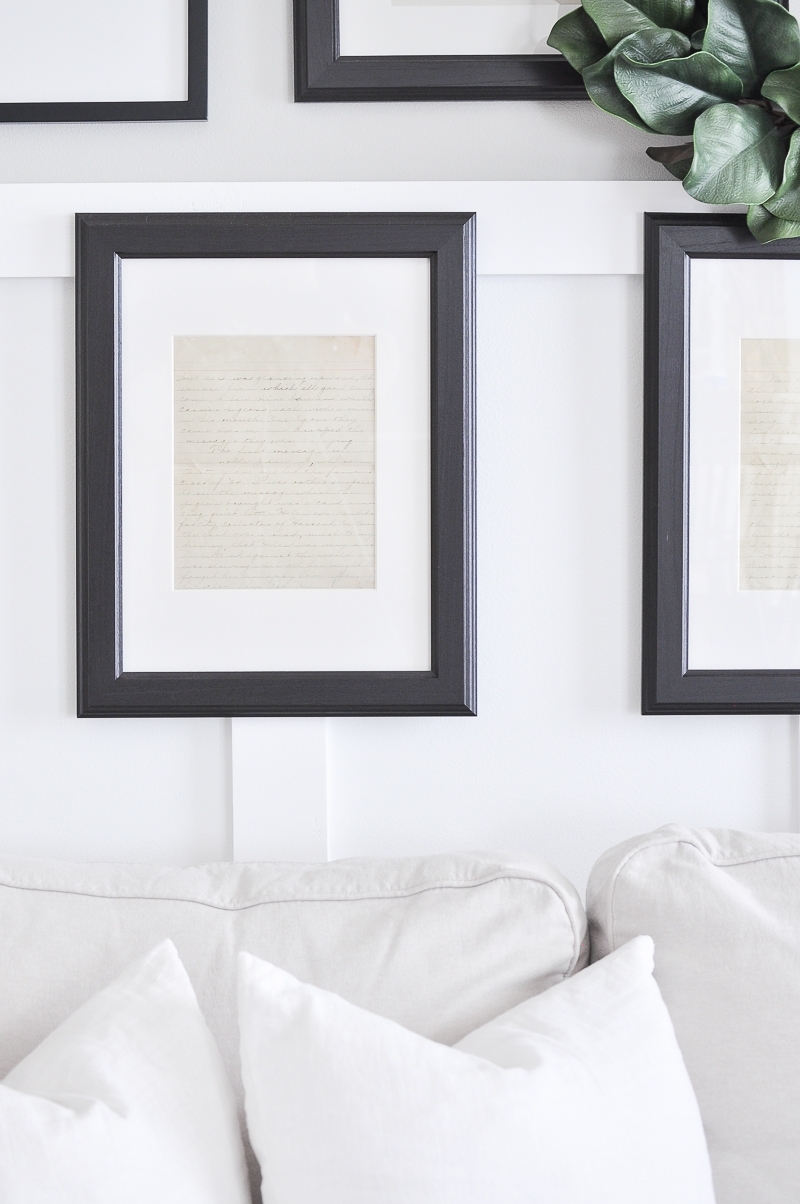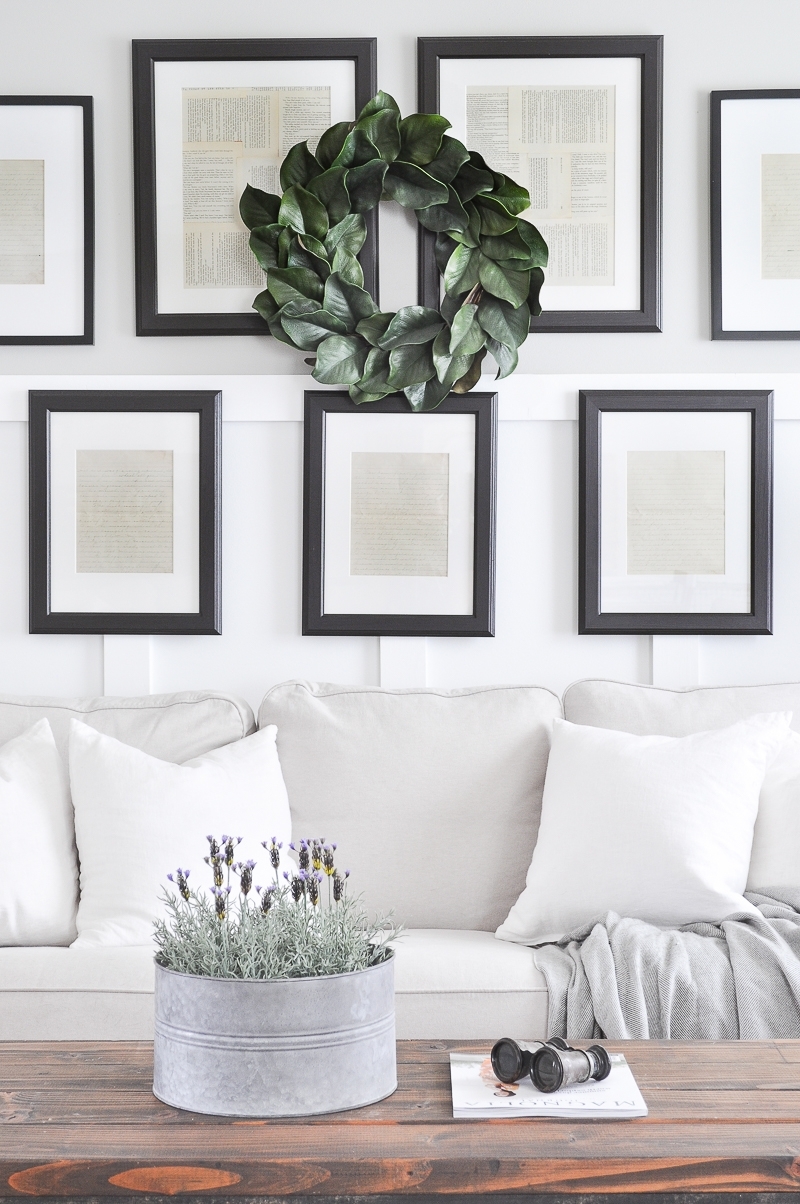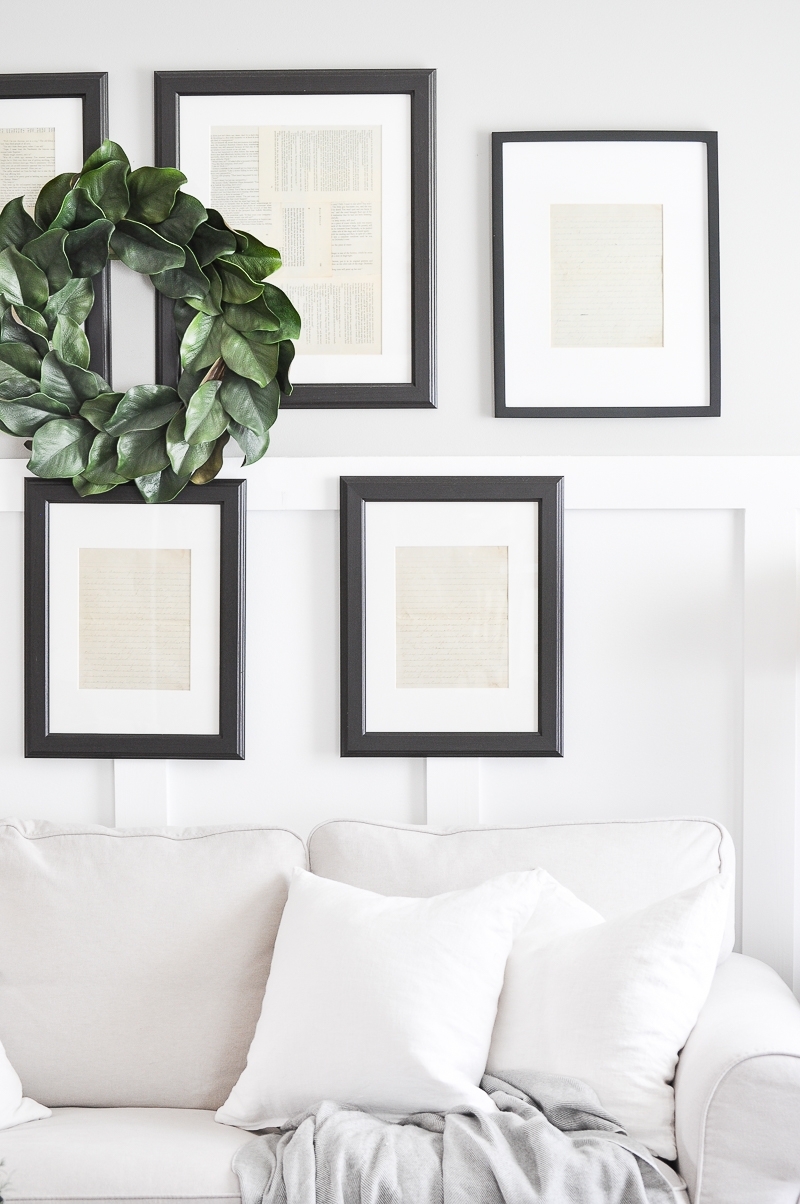 Hope you enjoyed this one!
And I hope it was helpful if you have a wall that needs filled! Make it your own!
Shop This Post
Affiliate links are provided below for your convenience. For more information, see my full disclosure here.

Other Simular DIY Projects
Pin This Post for Later