Apple Crate Ottoman
This post may contain affiliate links. For more information please see our disclosure policy.
It all started with a pile of vintage money sacks my mother in law gave to me. I figured I could make cute little pillows out of them, or come up with some other plan so they wouldn't go to waste. Then they sat in what I like to call my basement flea market. You know, that space in your house where all of your secondhand finds and future projects sit and wait for their new homes. For months, maybe years! I mean, you can't pass up a good find even if you don't really need it! Right? In all truth, my pile is a bit out of hand at the moment. But I have certainly learned to stop buying things just to buy them. Some of the best decorating advice out there is to shop your own house, so that is just want I have been trying to do. I have some really good stuff in my basement flea market, so I put a few finds together and made this super easy DIY Apple Crate Ottoman!
Last fall our local flea market (the real one, not the one in my basement) had a vendor who was selling these old apple crates for like $12 bucks a piece. Naturally I needed two of them, because one is not enough and three might be too many? Okay, I am done trying to justify it! I just couldn't pass them up! So I grabbed one from my stash, dusted it off and decided it was time to find it a new home in my house. If you flip the crate over, the top parts of the crate look like little legs, so I decided it was meant to be a little ottoman for our living room. The vintage money sacks would make a perfect cushion for the ottoman too. Done deal!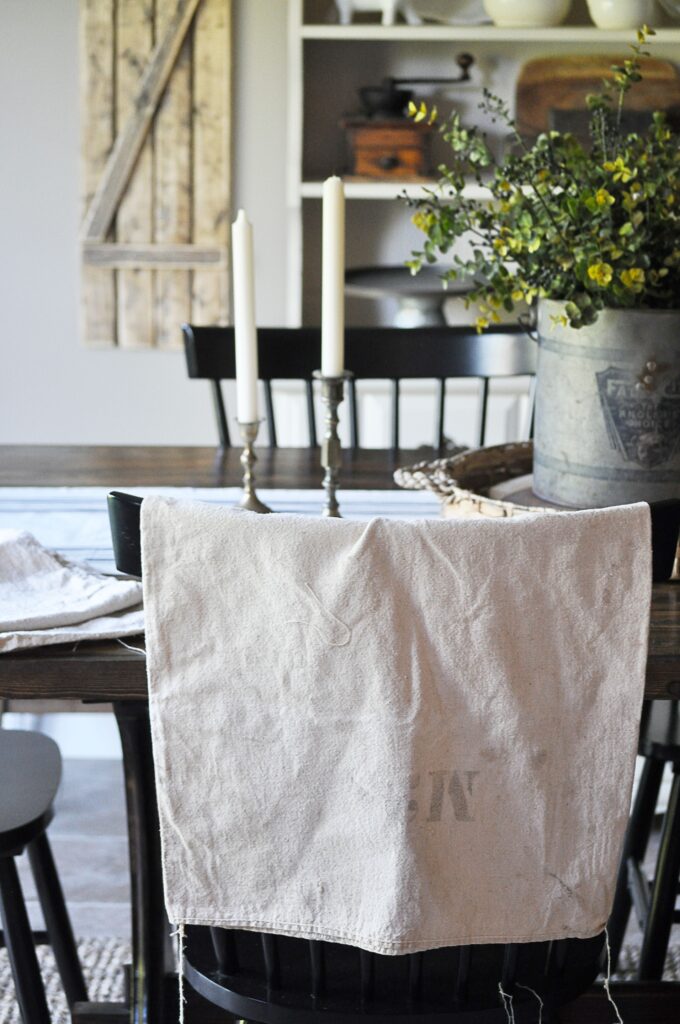 SUPPLIES NEEDED:
Crate
Money sack or fabric
Foam Cushion
Scissors
Hammer
Upholstery Nails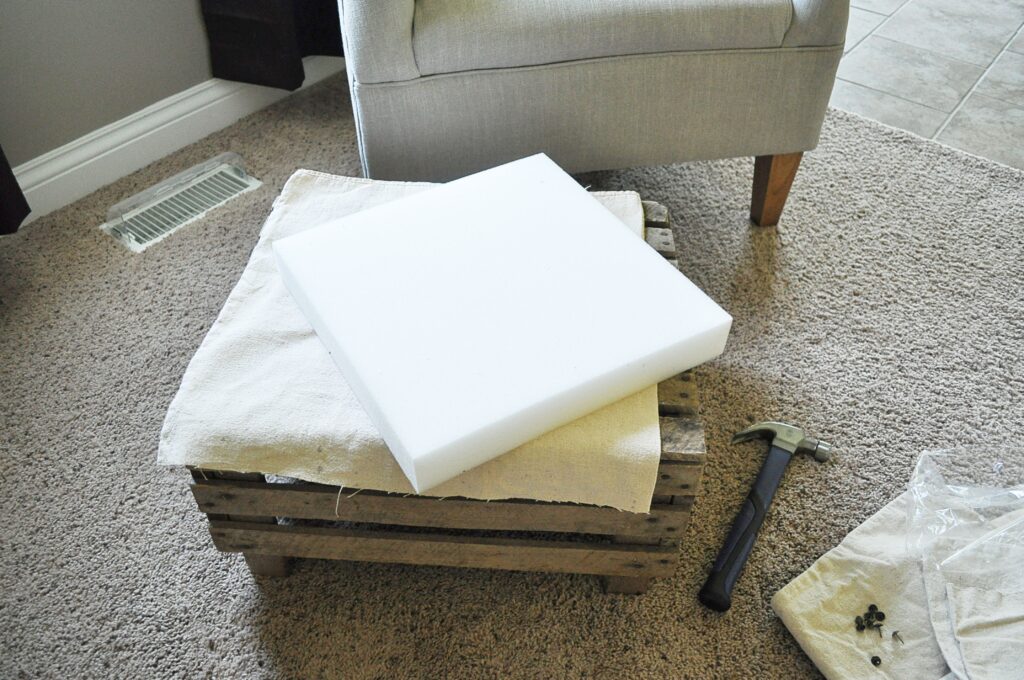 DIRECTIONS:
-I slipped the foam cushion into the money sack like I was putting a pillow case on a pillow, and cut the open side down to about an inch longer than the cushion.
-I positioned the cushion on the top of the upside-down crate with about a half inch of the sack to spare along each side,
-Using the upholstery nails, I secured just the top and bottom (open side) of the sack onto the crate as pictured below.
And that was that! Super easy and super quick!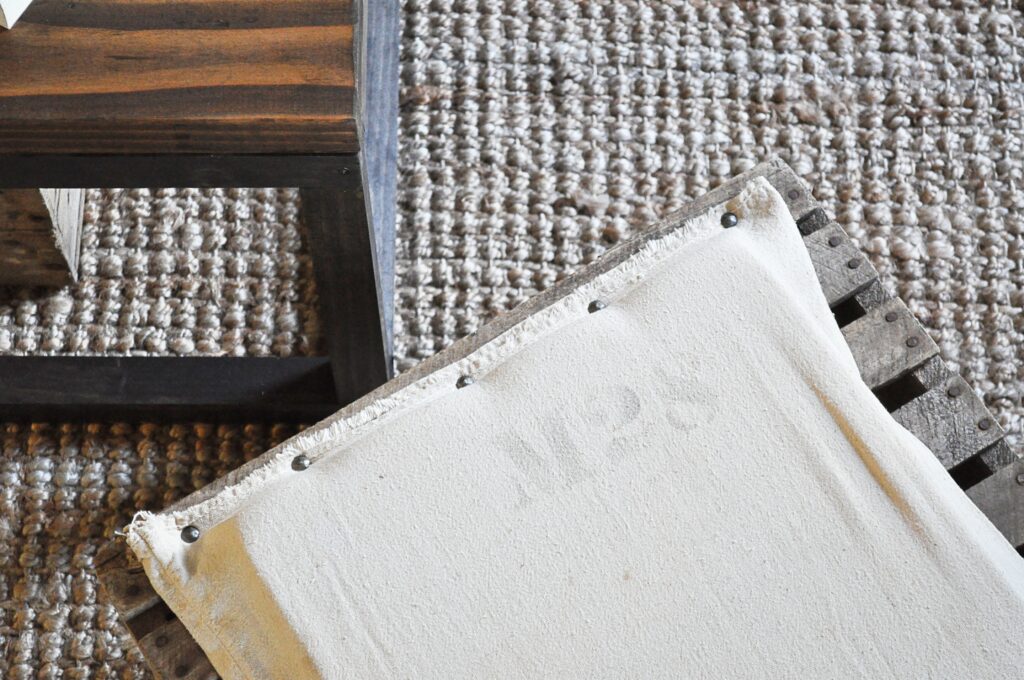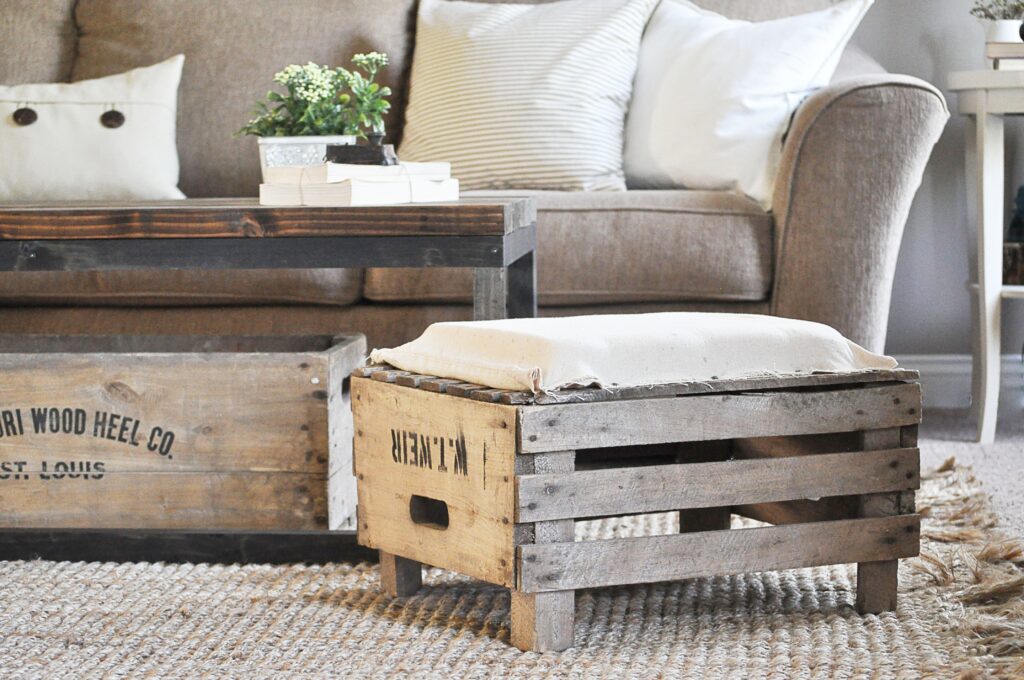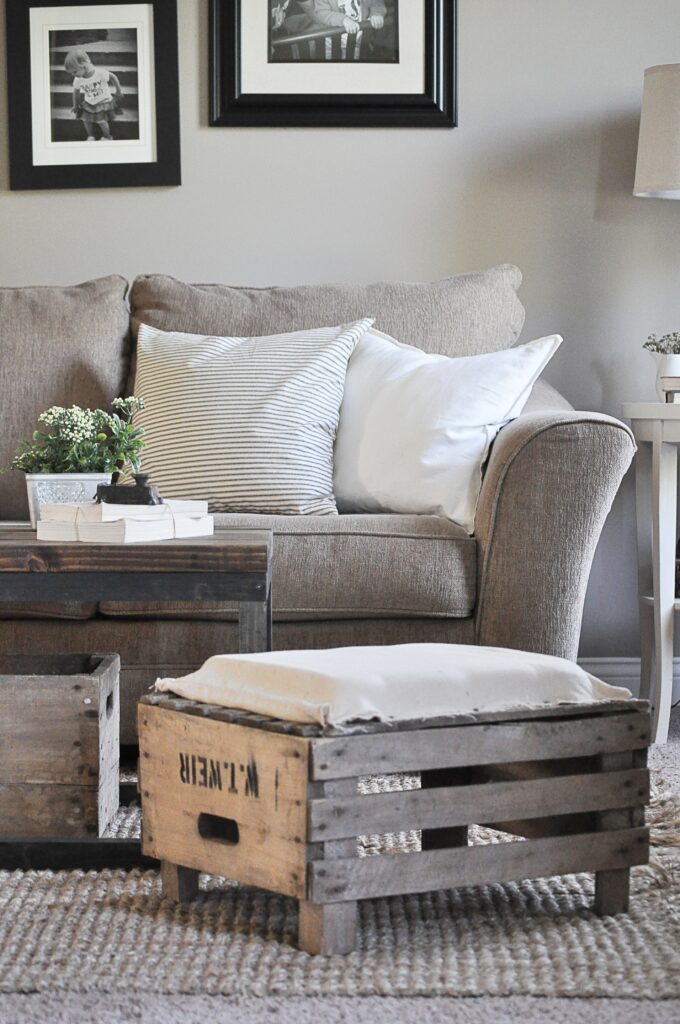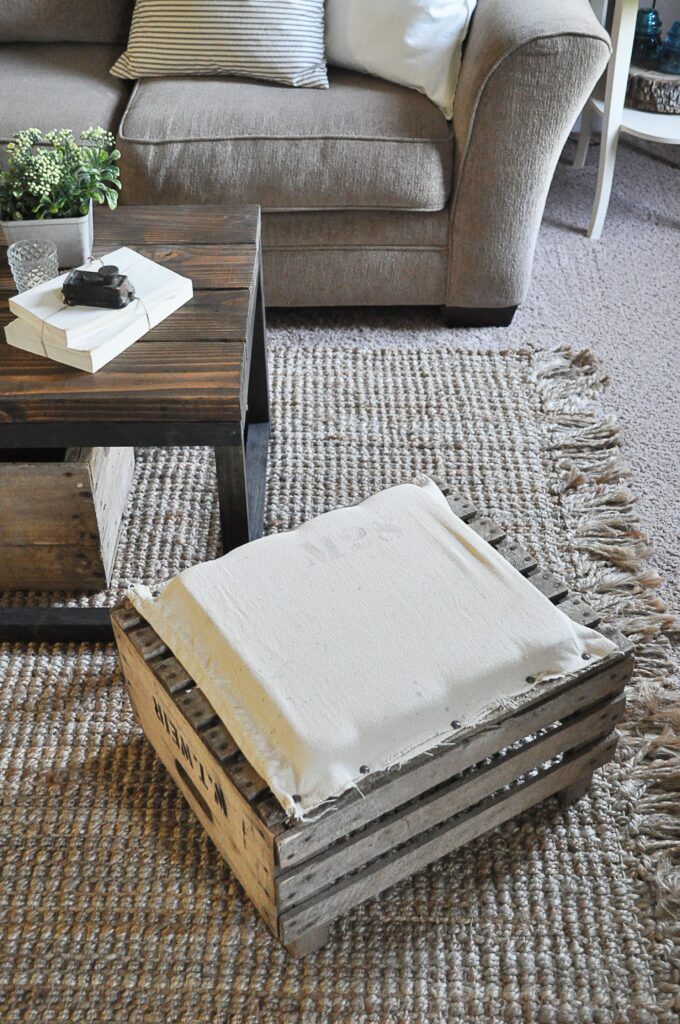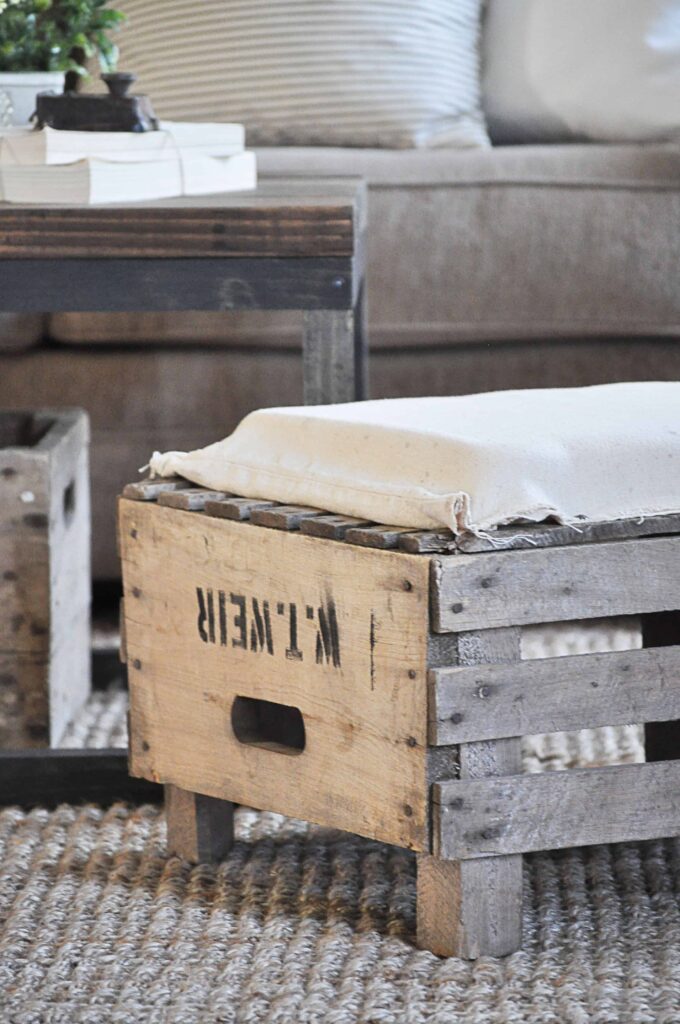 Now we have a cute little vintage ottoman to kick our feet up on, or an extra place to sit when we have company over. Believe it or not, this turned out to be very comfy too! And the best past is I used two different pieces that I already had in my stash for this project! Win win!