DIY Simple Fall Pumpkin Wreath
This post may contain affiliate links. For more information please see our disclosure policy.
Add to your seasonal decor with this DIY simple fall pumpkin wreath that took just minutes to make. Not to mention it was super affordable and under $12 total.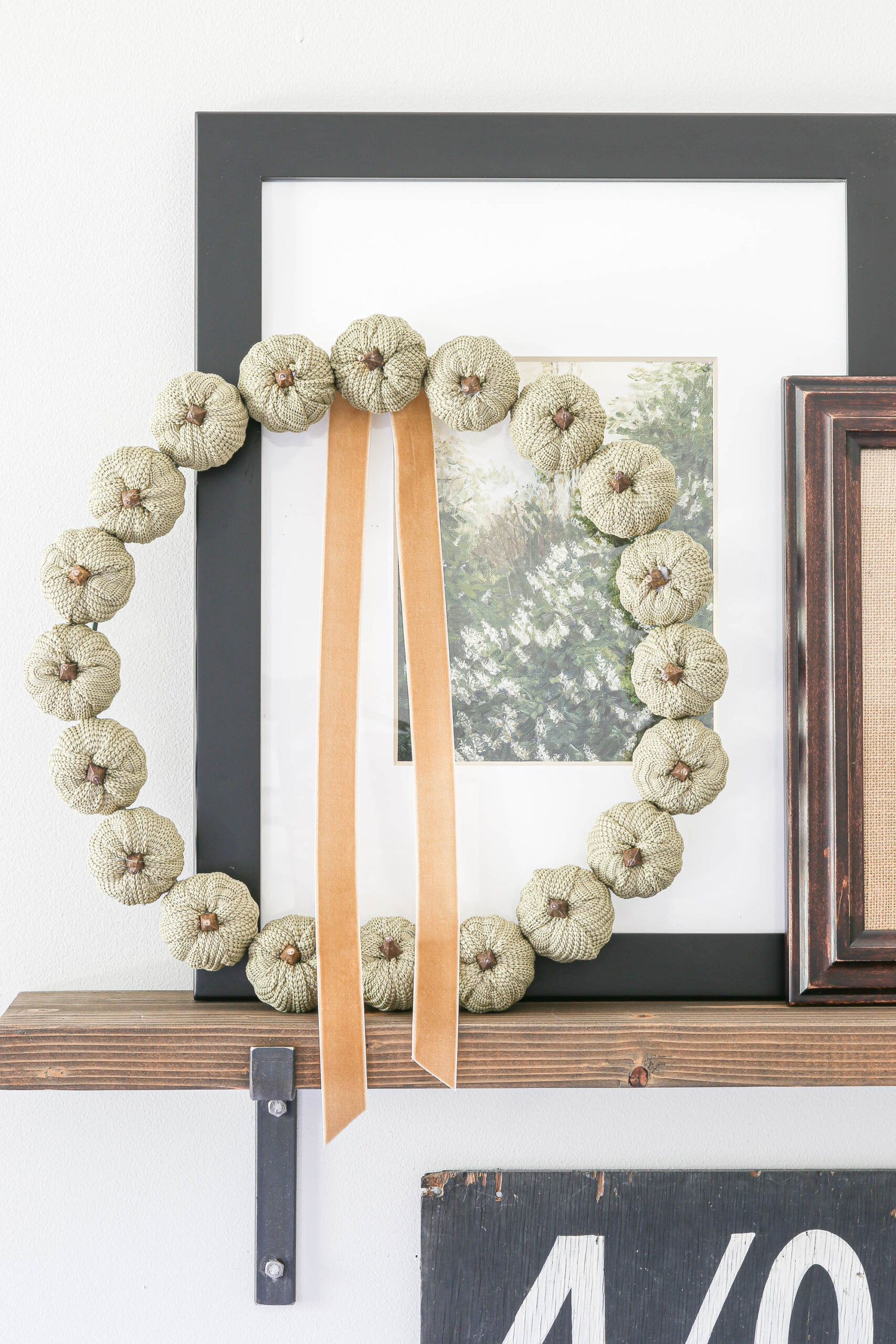 One thing I really love are super easy and cheap DIY projects. But ones that look a little higher end that fit in with my style (not that I am at all high end, but you know what I mean!)
This year I am trying not to go out and buy a bunch of new fall decor, but rather keep it simple and throw in a few of these type of projects here and there.
I went to the dollar store recently to see what all they had this season, and I was pleasantly surprised. I found these green sweater pumpkin clips and thought they would be perfect for a DIY fall wreath.
The total amount I spent on this project was under $12 and took barely any time. And I love that you can customize it however you want.
Supplies Needed to Make Pumpkin Wreath
Faux Pumpkins
Spray Paint (optional)
Glue Gun (optional)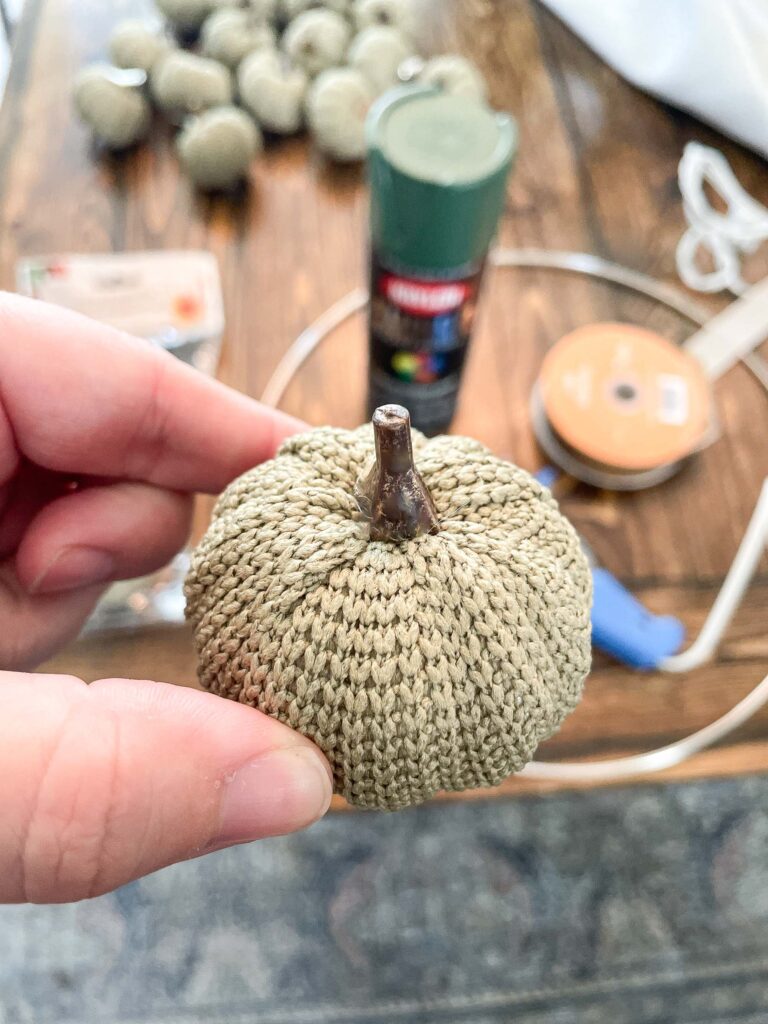 Instructions on How to Make Pumpkin Wreath
Prepare your wreath ring for pumpkins. I used a steel ring I found at a craft store, and spray painted it a dark green. I wanted the ring to be hidden as much as possible.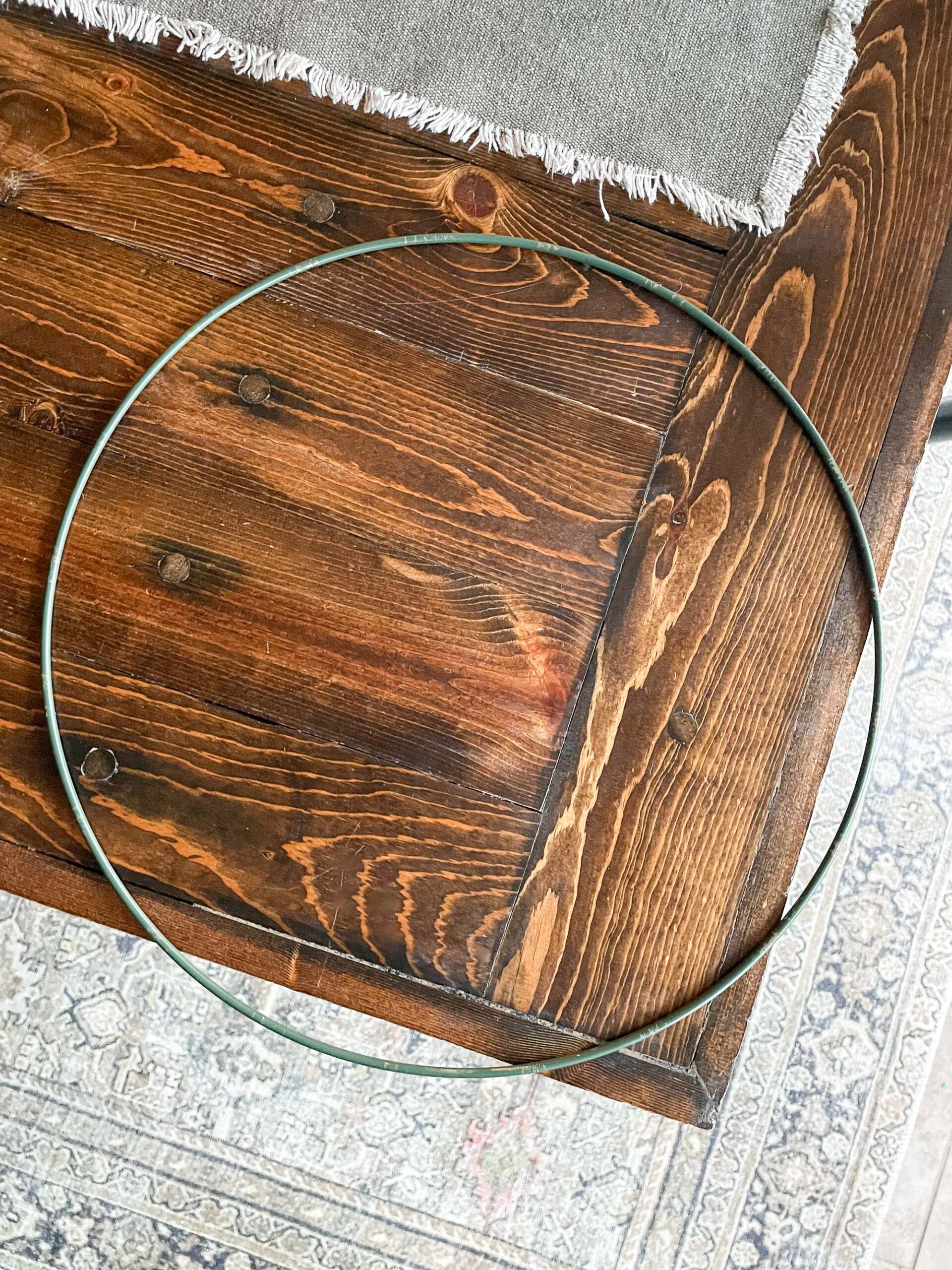 2. Attach your pumpkins to the wreath ring. The pumpkins I used for this project had a clip on the bottom of each one, which really inspired this entire DIY.
I knew it would be simple to just attach them to a wreath ring without much hassle. If you want them to be a bit more secure, use hot glue too.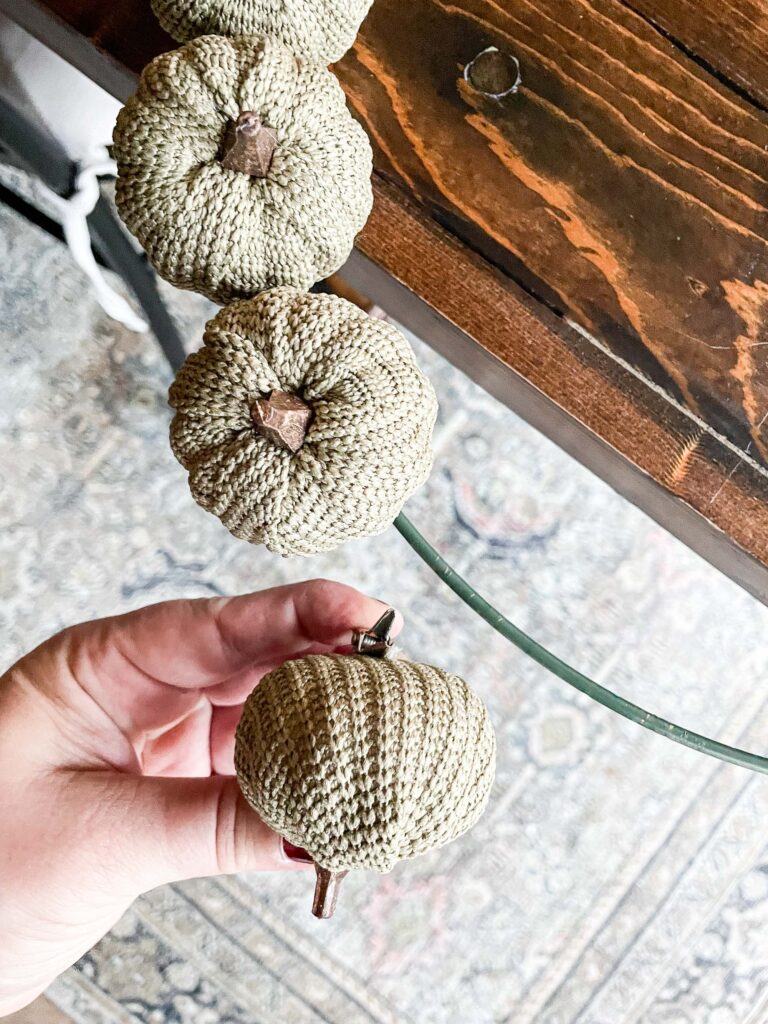 3. Attach a festive fall colored ribbon for a little extra detail. I used this velvet gold color ribbon. I love how it adds even more fall colors to the vignette.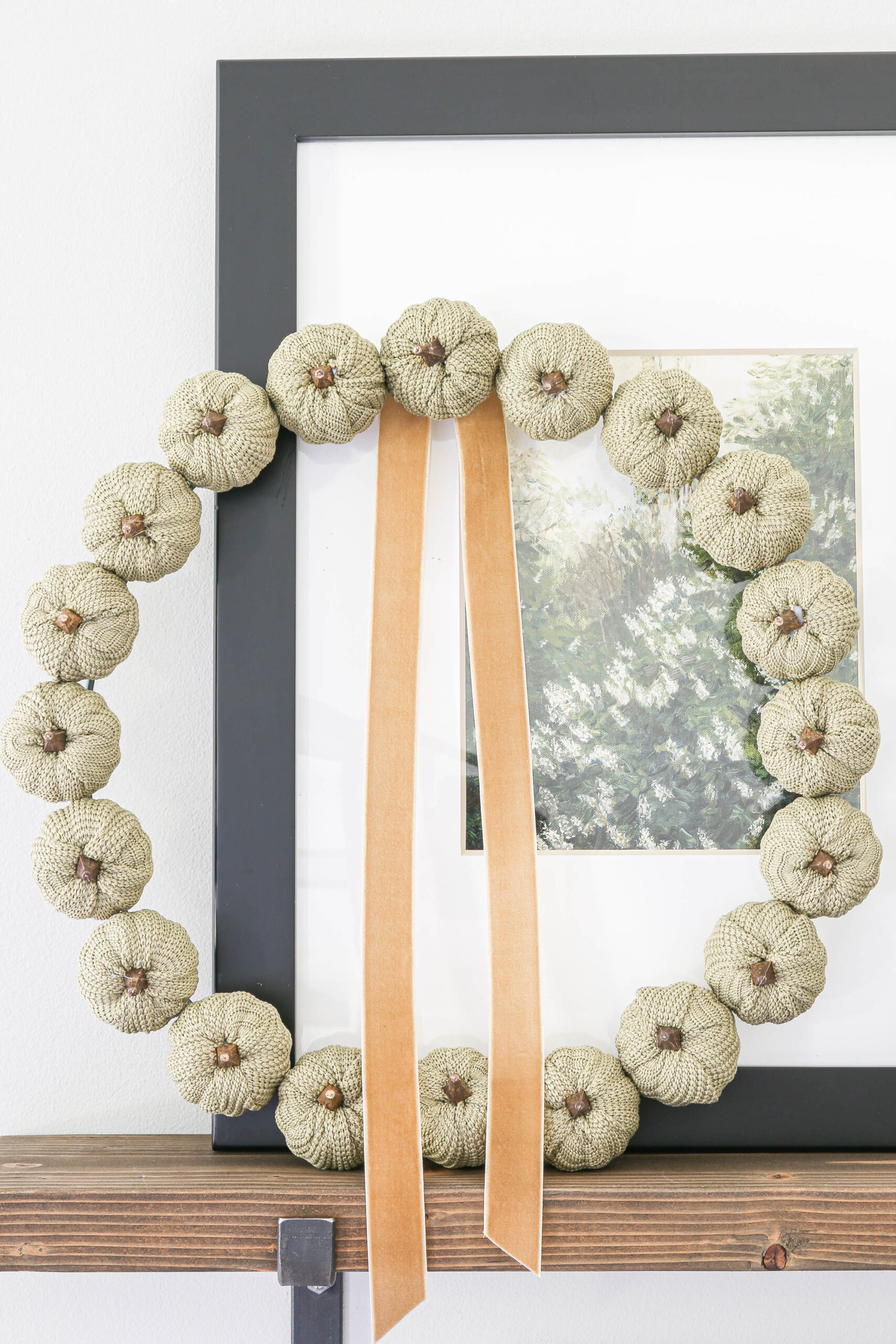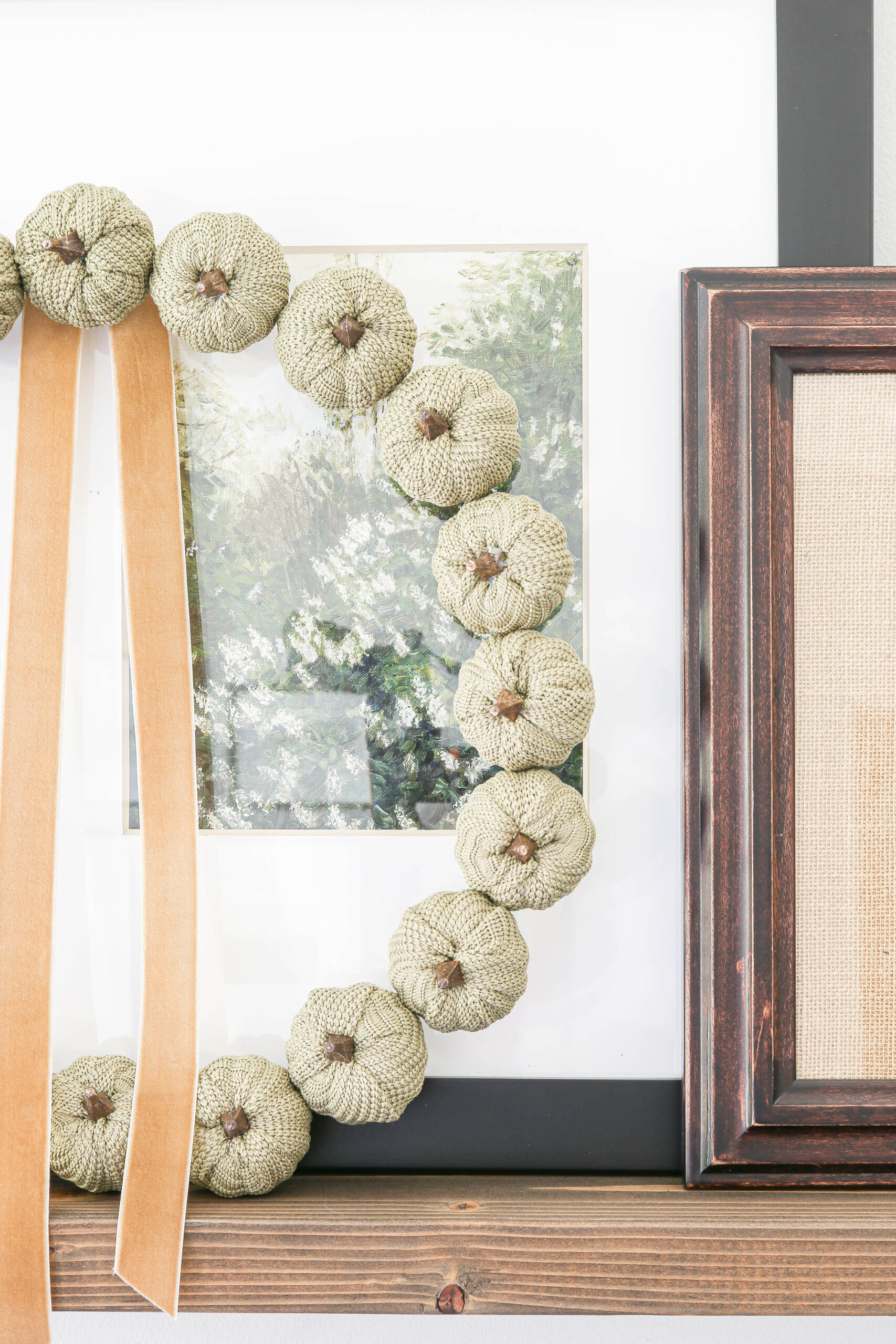 Tips for Customizing Your DIY Fall Wreath
Use different color pumpkins, or even different textures and sizes.
Change up what kind of wreath form you want to use: grapevine, MDF, styrofoam, etc.
Add in other fall elements like leaves, gourd's, feathers, moss.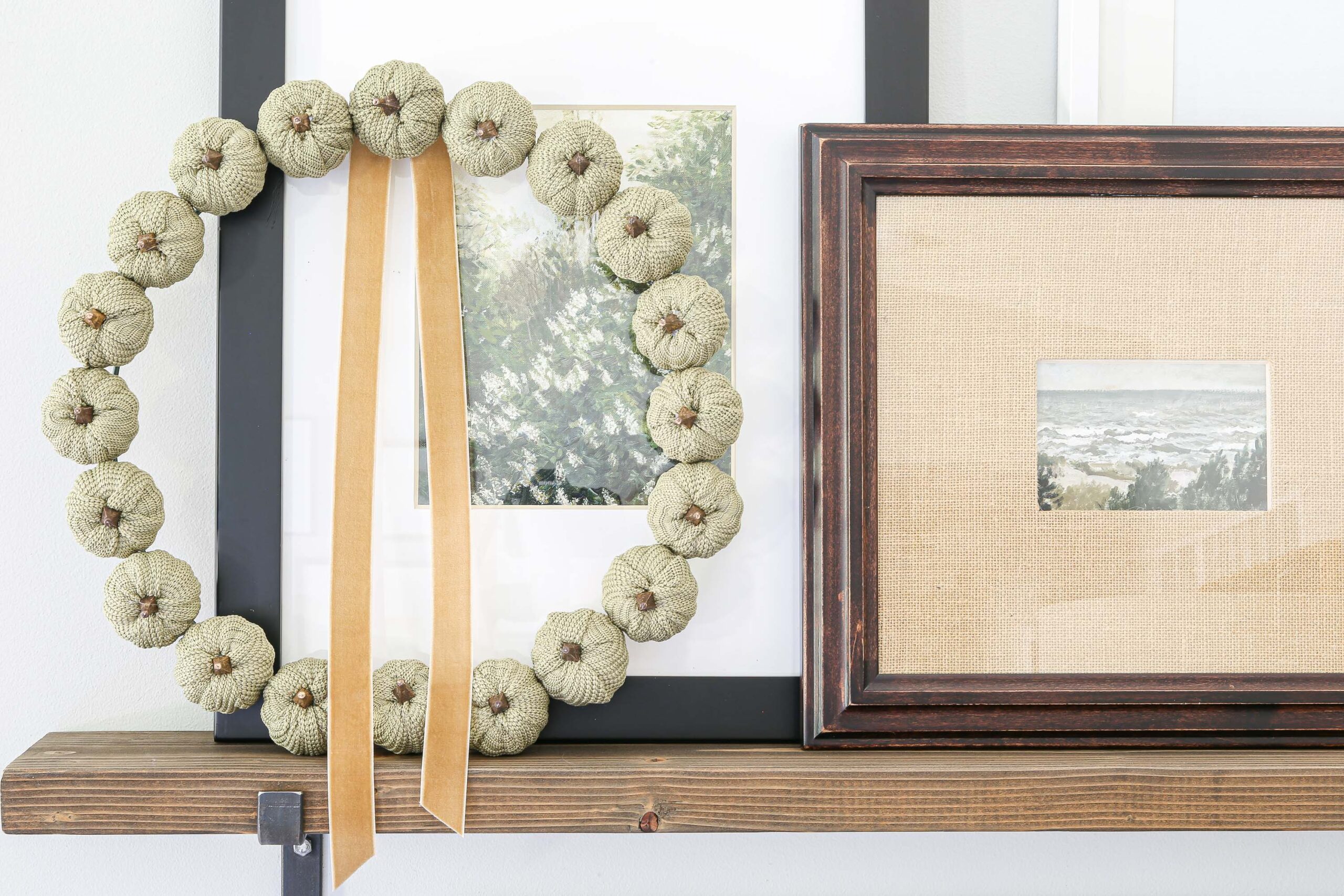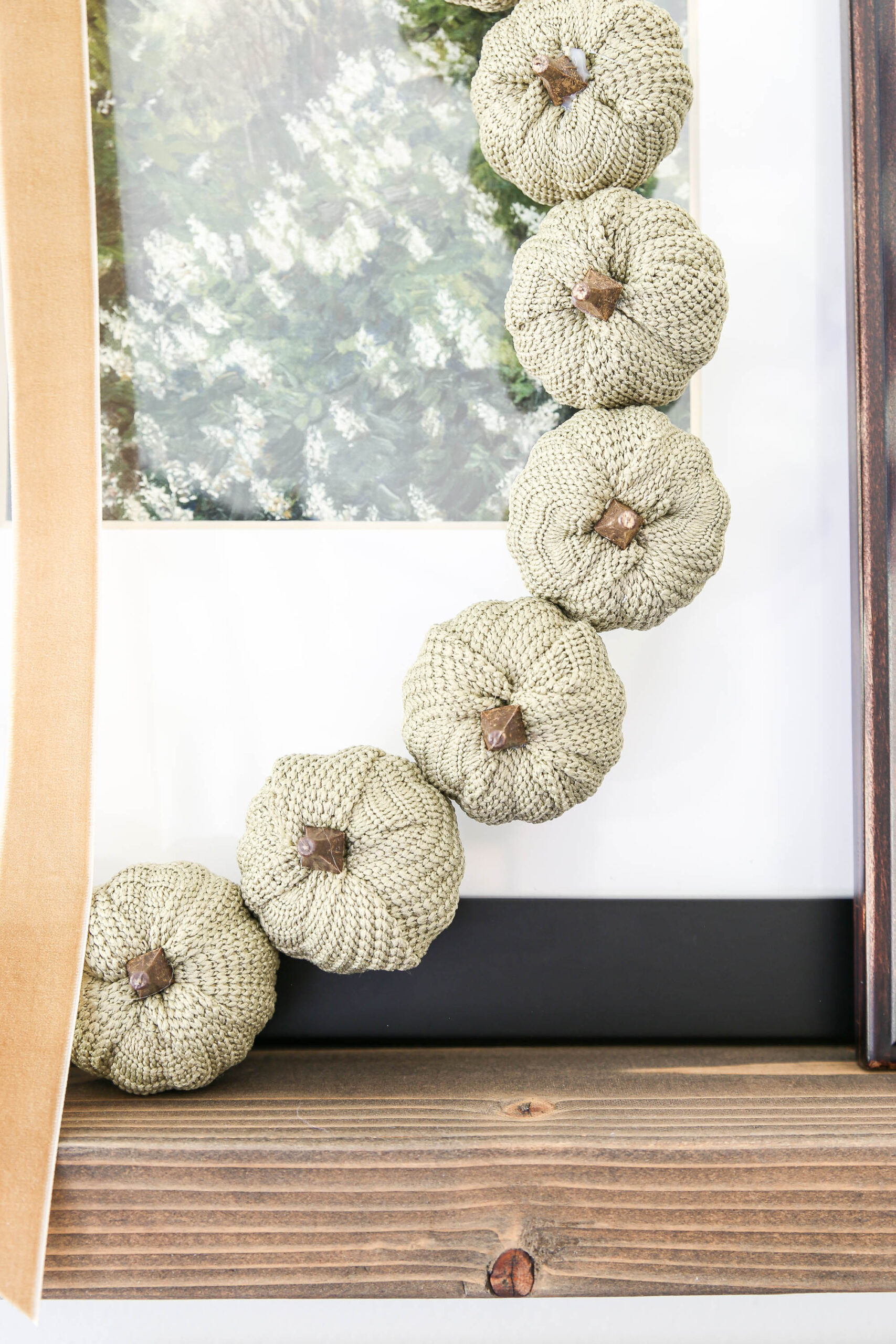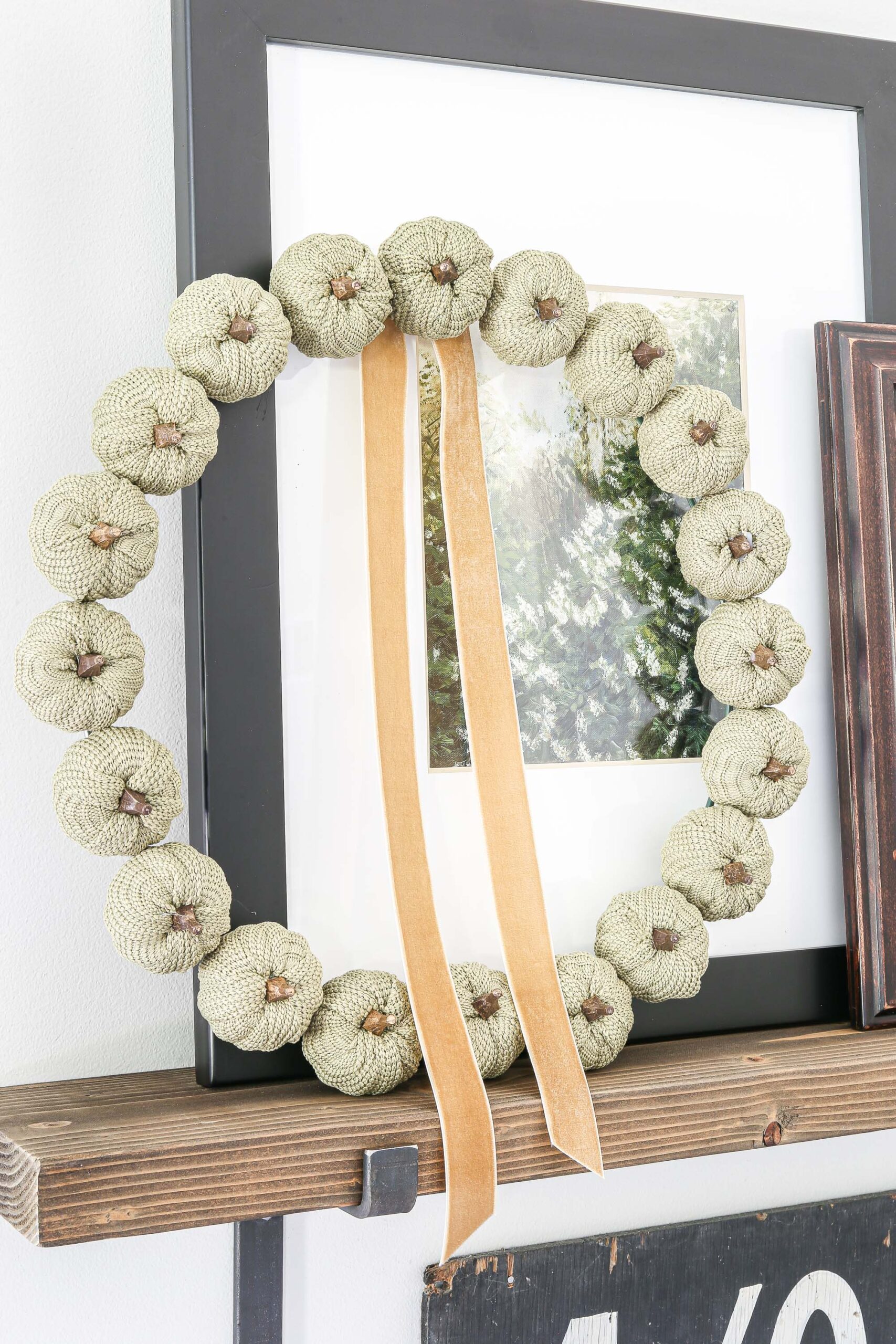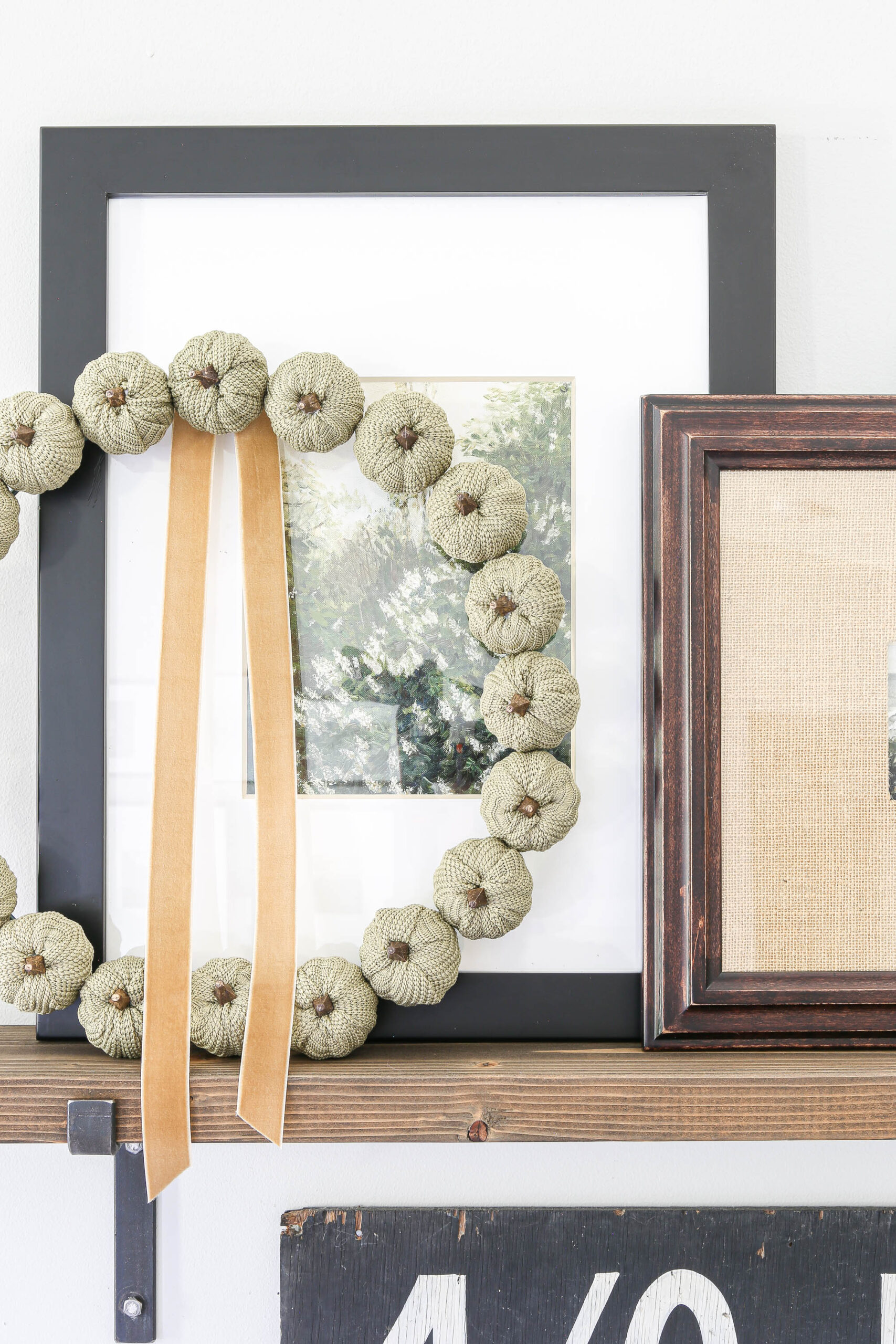 Simular Posts
Pin This Post for Later