Halloween Boo Basket Ideas for Kids
This post may contain affiliate links. For more information please see our disclosure policy.
A great way to get kids excited for the Halloween season is to create these fun Halloween Boo Baskets full of spooky goodies. Here are some great ideas for how to make your own baskets.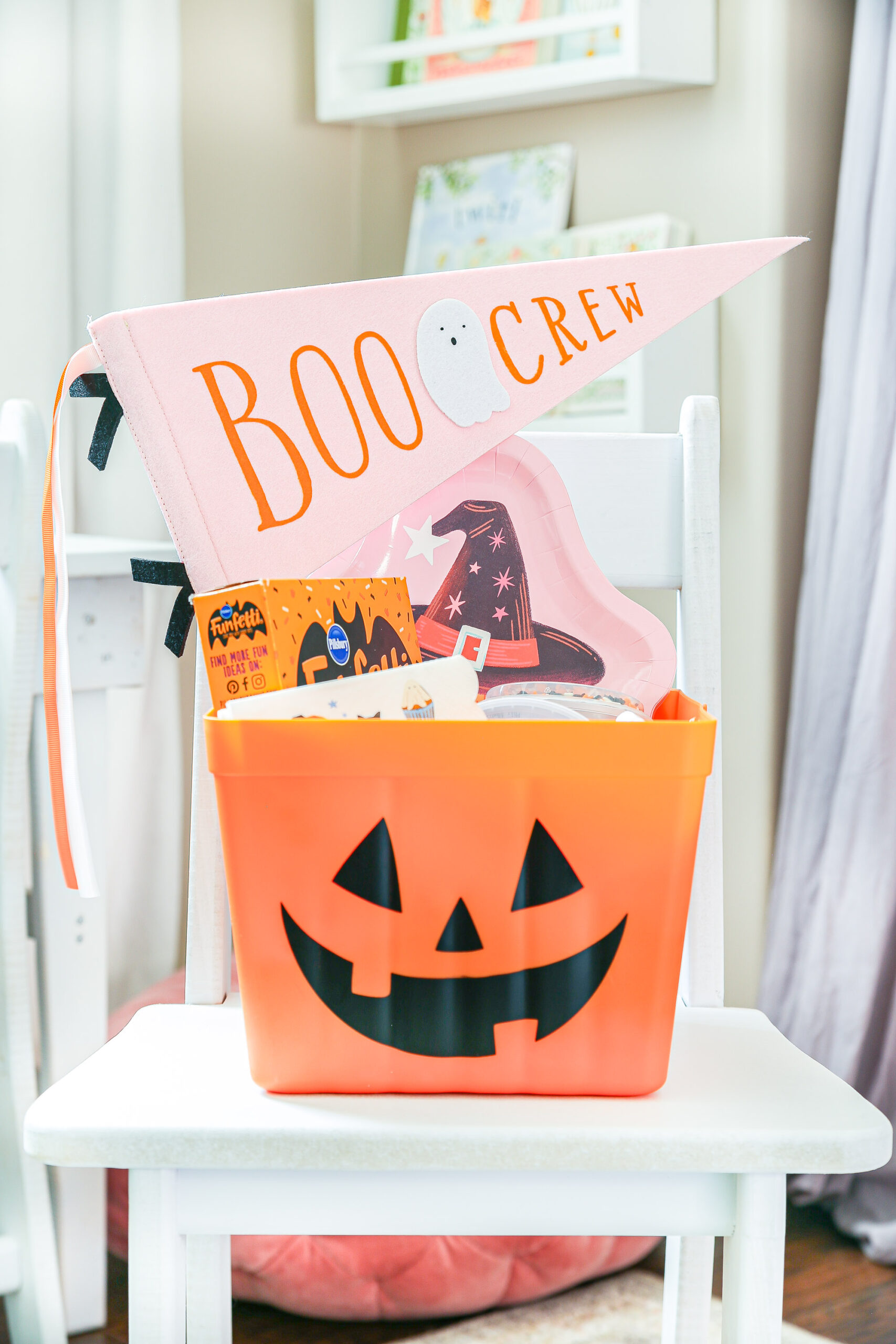 Seasonal baskets are such a great way to kickstart any holiday and get your kids excited for what's to come. They don't have to be expensive, or elaborate by any means. Just a fun way to enjoy a new season.
My kids are both at great ages to appreciate little celebrations, even if it's just a special new holiday cup or new seasonal pajamas. And I love making new traditions with them as they grow.
This is the first year I've done Halloween boo baskets for them, and it was definitely a hit! I decided to do one family basket and then an individual basket for each of them, and they absolutely loved them!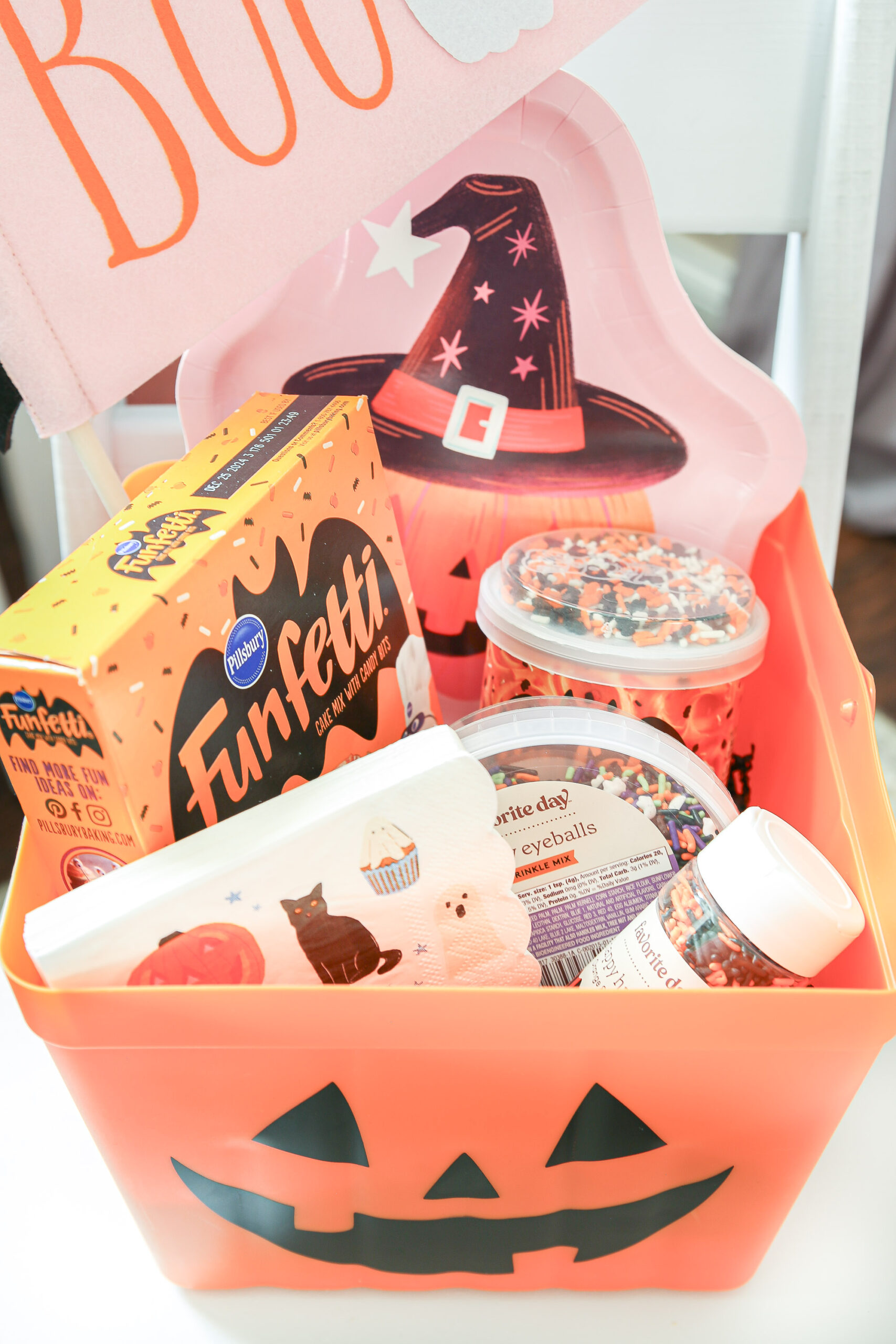 Family Halloween Boo Basket
For our family style Halloween boo basket I decided to put together a little festive treat basket. I wanted something we could all make together and enjoy as a family.
I added some Halloween cupcakes to make, and fun paper plates and napkins to use the whole season. My girls love putting sprinkles on their waffles, pancakes, ice cream, you name it. So I added in some fun Halloween sprinkles too.
I love the little "Boo Crew" pennant I found at Home Goods. Another fun touch they can play with or hang in their rooms.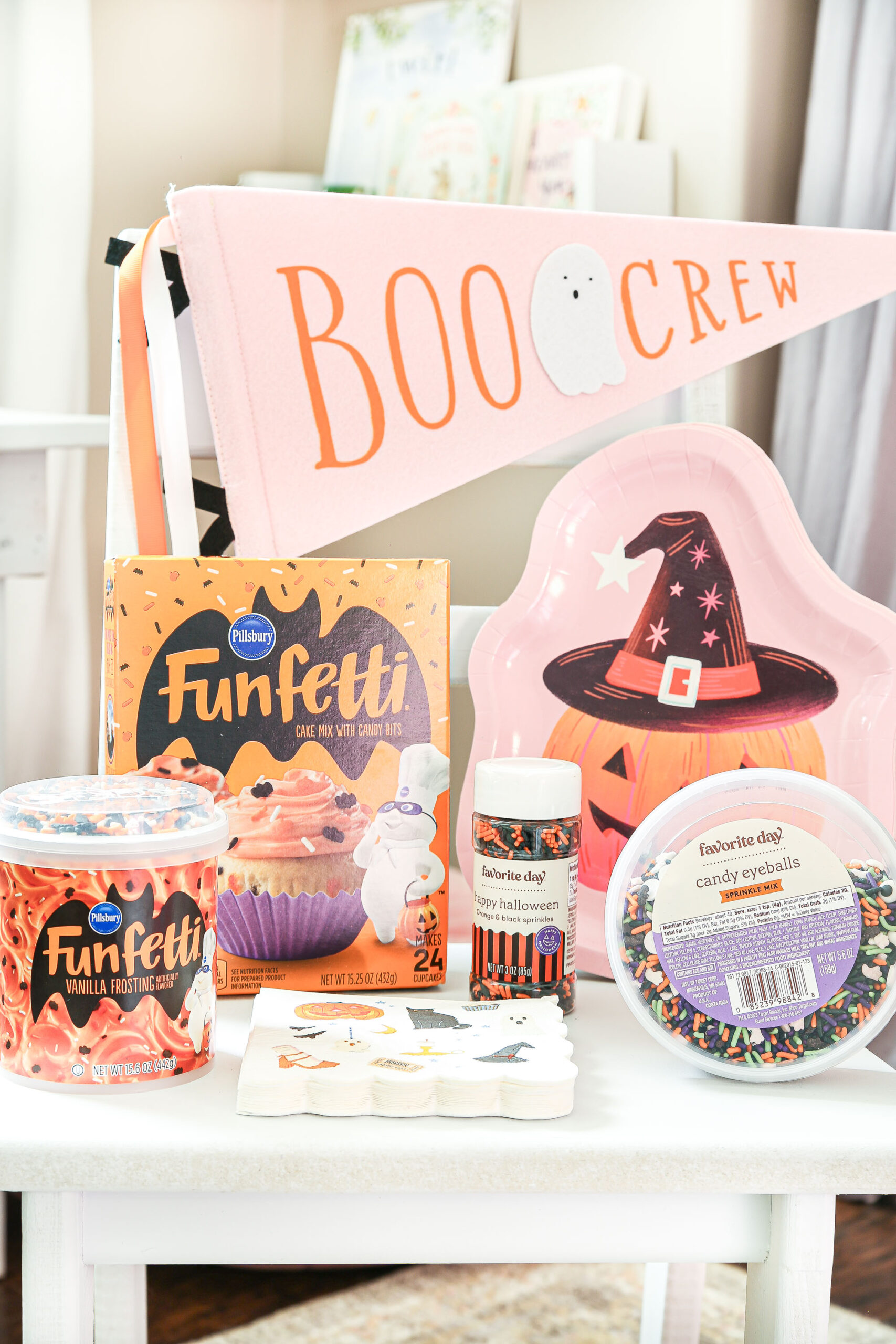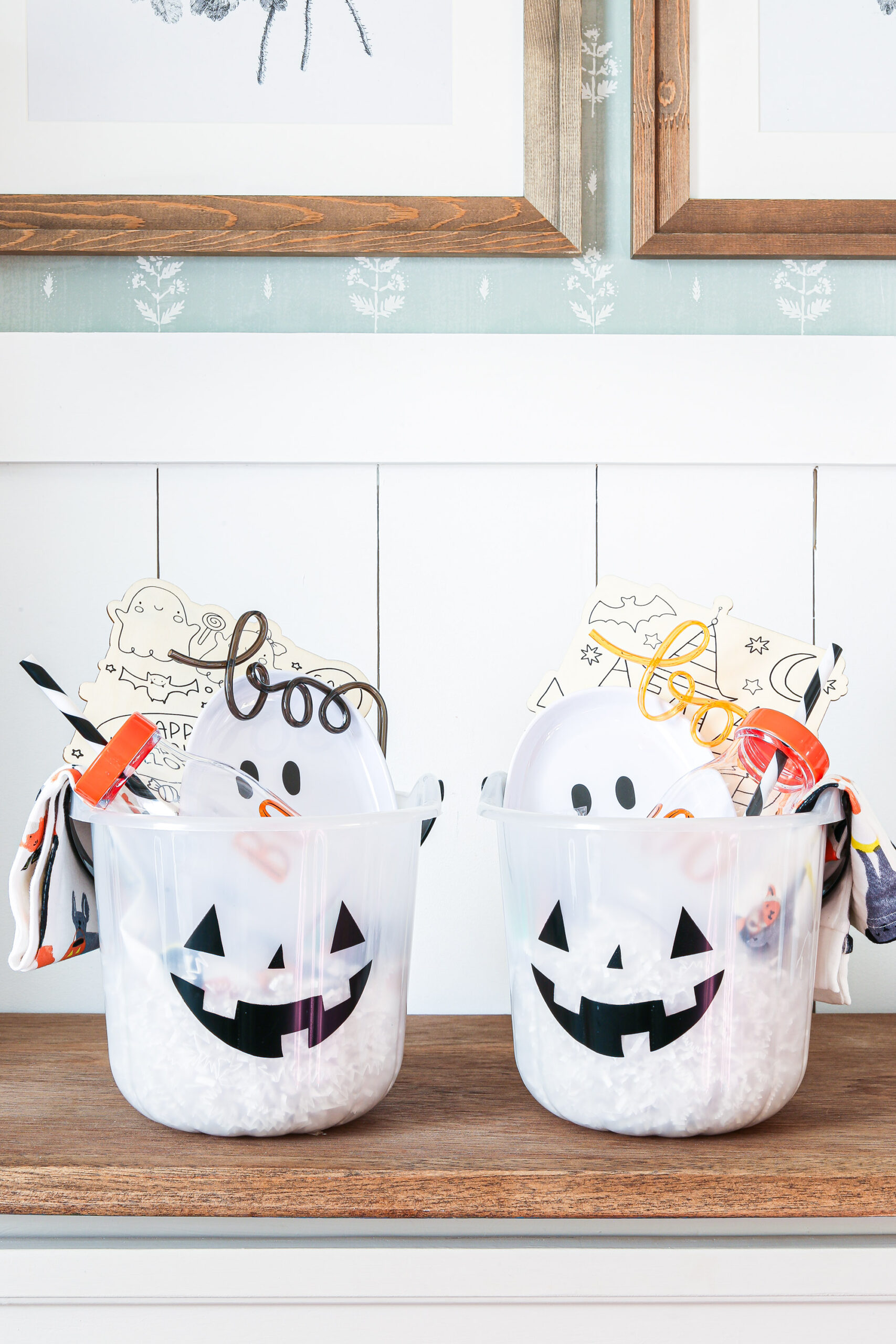 Individual Kid Boo Basket
For the individual kid baskets I added some goodies for each of them to enjoy on their own. I love that they like to match, so I got them a lot of the same things.
I added in a set of matching Halloween pajamas, a ghost plate, a "Boo" cup and straw, and a fun little wood Halloween scene to color.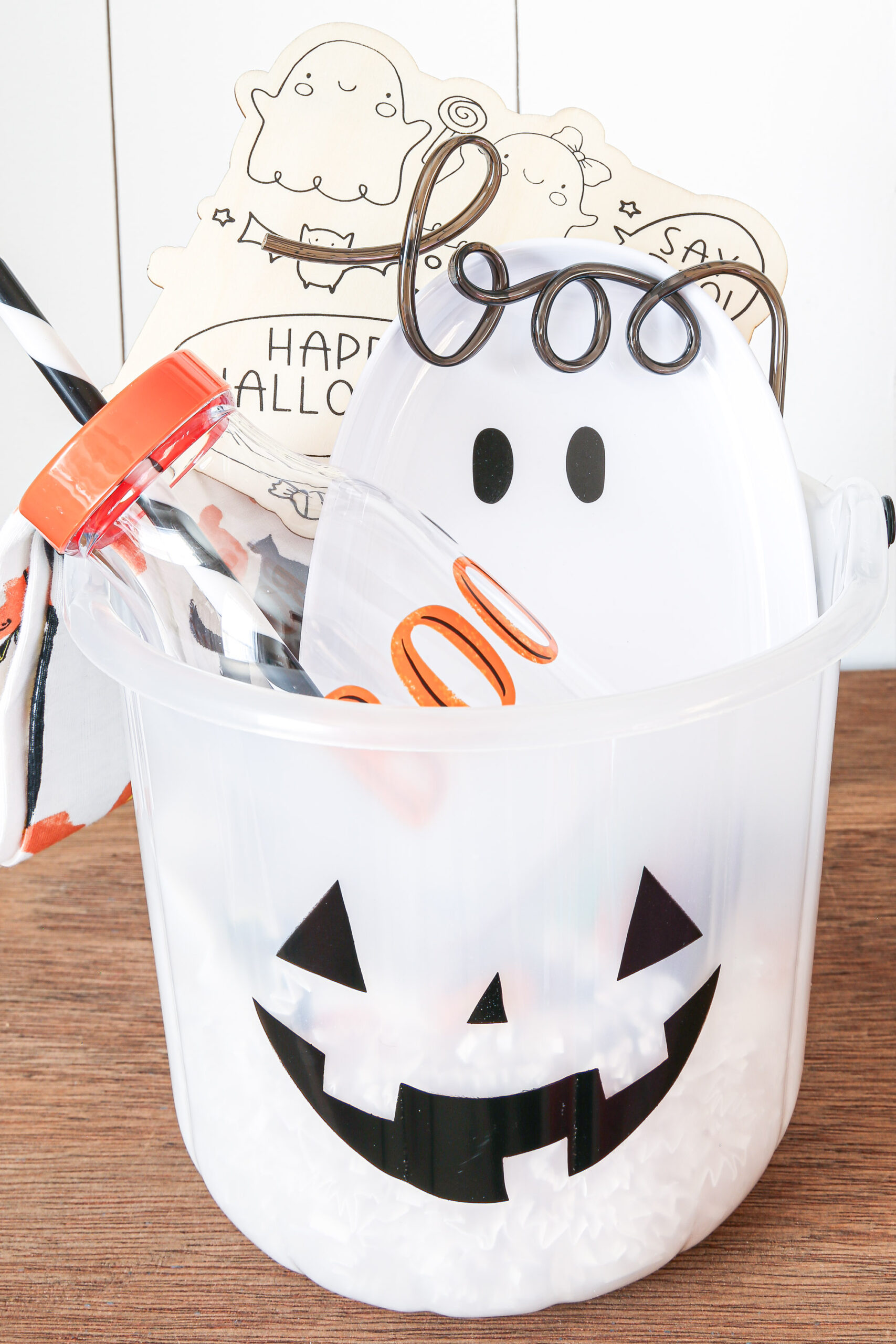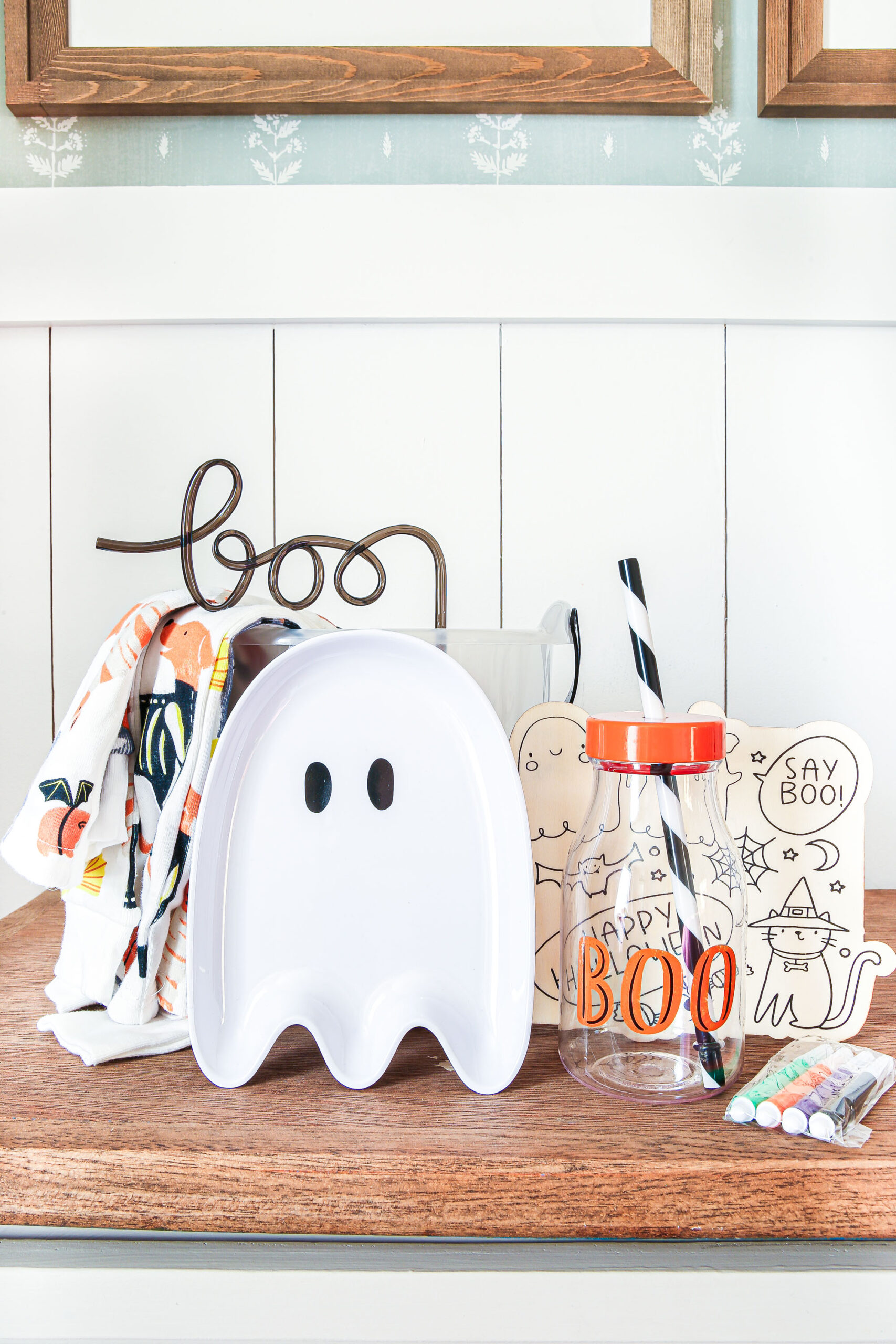 Halloween Boo Basket Ideas to Buy

More Fall Posts
Pin This Post for Later