Beautiful and Affordable Kitchen Finds
This post may contain affiliate links. For more information please see our disclosure policy.
Check out these beautiful and affordable kitchen finds from the new line Figment at Target! So many unique and colorful pieces to add to your kitchen design.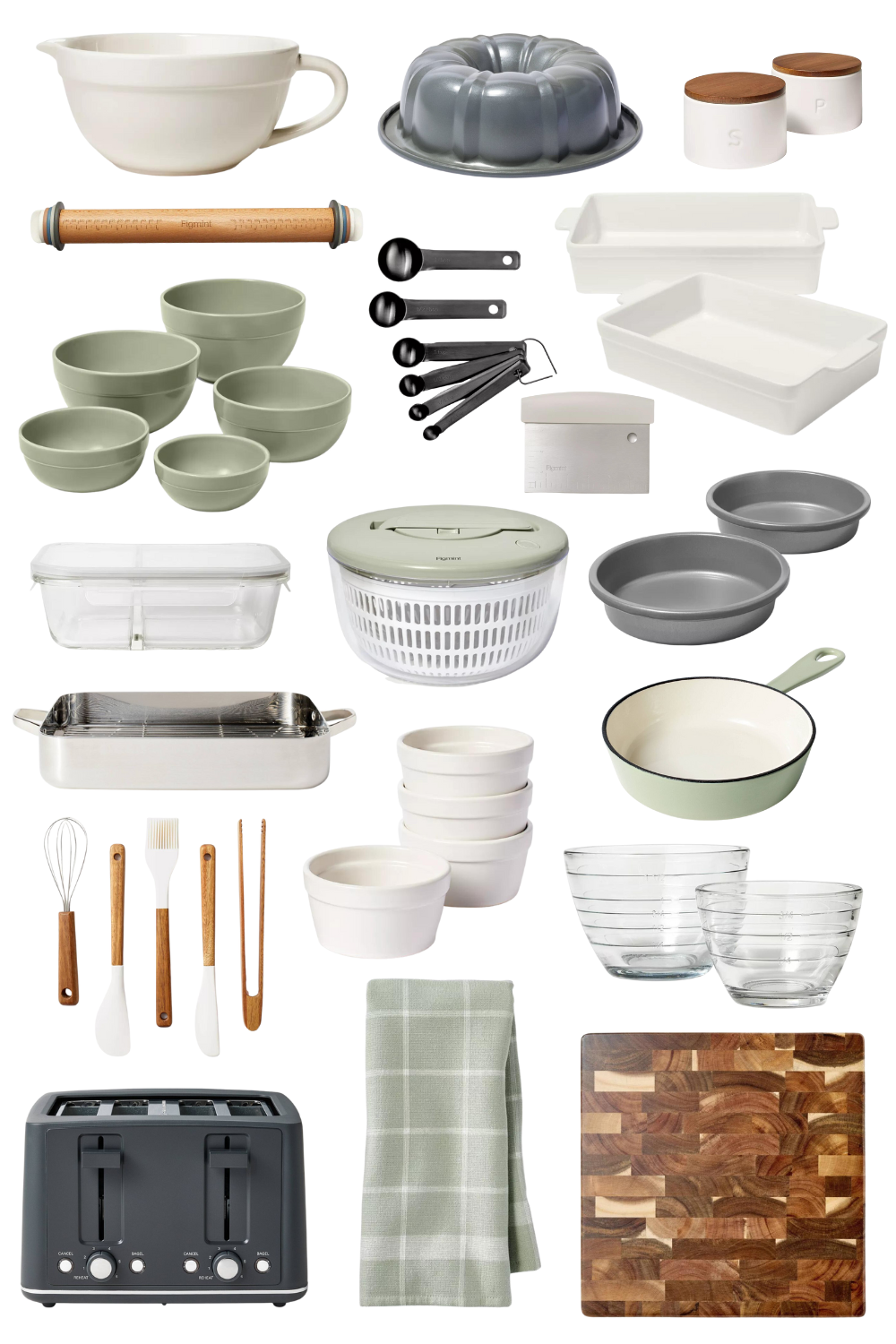 There is something special about opening up a cabinet or drawer and finding a layout of beautiful things. Especially when that extra touch of beauty is added to simple mundane items such as kitchen utensils and gadgets.
I love finding aesthetically pleasing everyday essentials. It makes me happy, and it makes tasks that might not seem fun a bit more enjoyable. But maybe that's just me!?
When I saw that Target released this new line called Figmint, I instantly fell in love. The pieces are beautiful, simple, and they offer the prettiest colors and finishes.
Beautiful and affordable kitchen finds are rare. And when you add functional and affordable to it, wins all around!
Shop These Beautiful and Affordable Kitchen Finds

Simular Posts
Pin This Post for Later