Simple Fall Decorating Ideas
This post may contain affiliate links. For more information please see our disclosure policy.
Simple fall decorating ideas to keep the season stress free and affordable, yet still beautiful. Here are fall decor ideas that can be reused every year.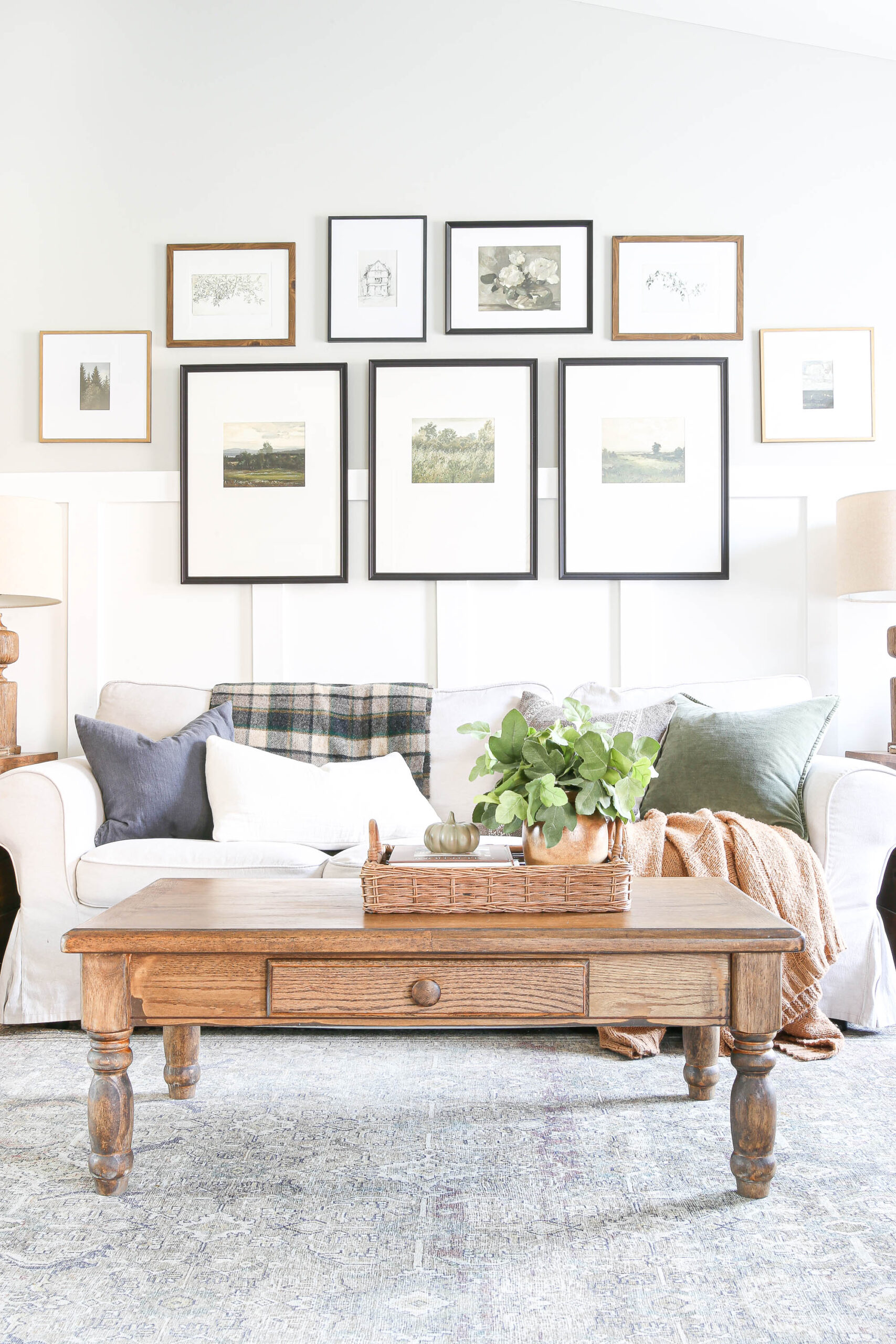 In my opinion, fall has always been the prettiest season. It decorates itself. However, it's also my favorite season to decorate for, so I wanted to share some simple fall decorating ideas with you.
Since the natural colors of fall are so vibrant and bold, I always like to keep fall simple in our house. I'm a neutrals lover, so I typically stick to my muted tones aesthetic.
Recently I purged years worth of fall decor and now only have one storage tub full. It's what I consider the best of the best that I know I will reuse each year.
Classic and timeless fall pieces that I don't think will ever lose their beauty.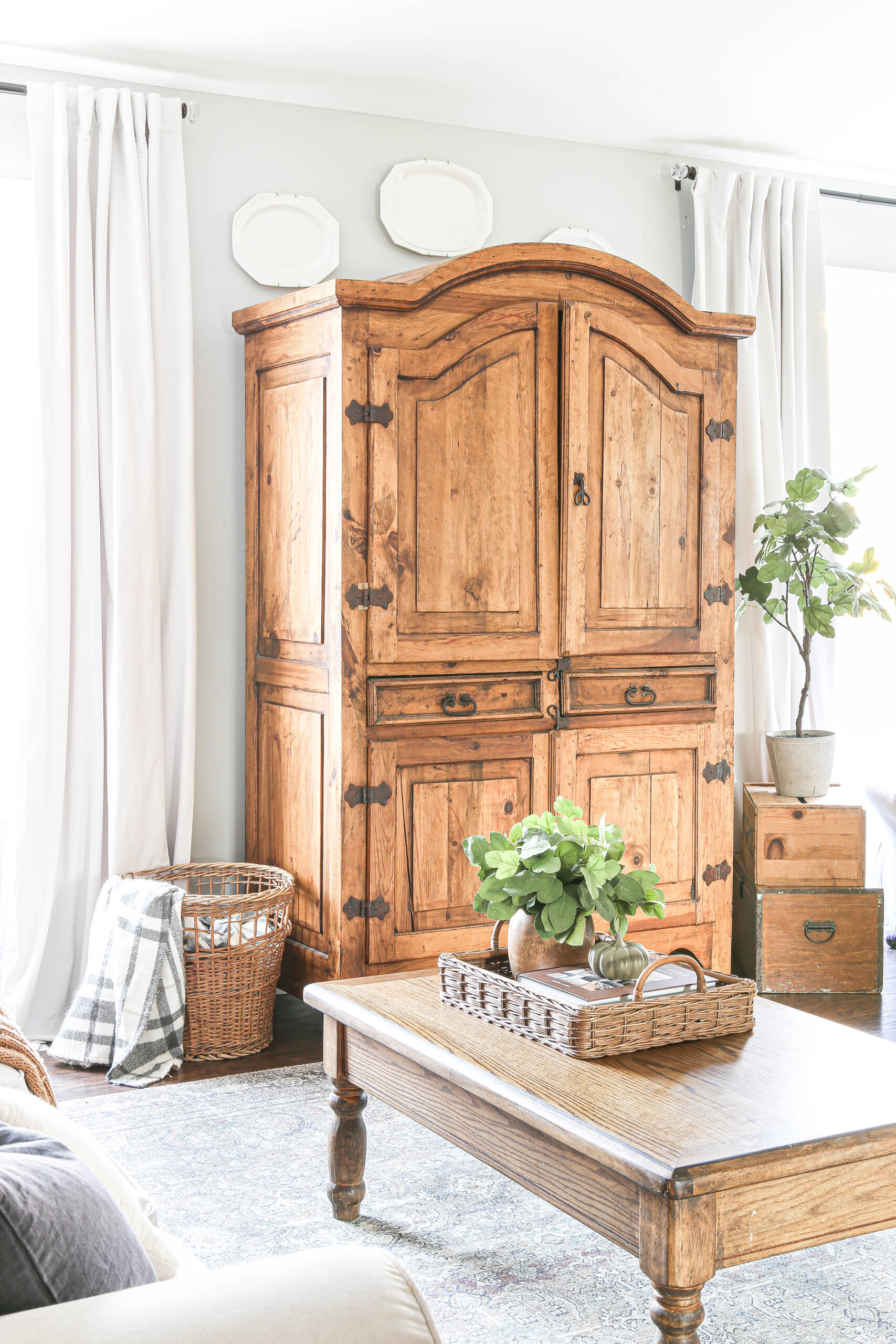 Cozy Fall Fabrics
I have several oversized baskets around my home that are filled with cozy throw blankets. I switch them out with the changing of the seasons.
The lightweight throw blankets are for spring and summer, and the heavy cozy throw blankets for fall and winter. I have a pretty great, but small, collection of fall throws I love to have to toss on our couches, beds, chairs, in baskets etc.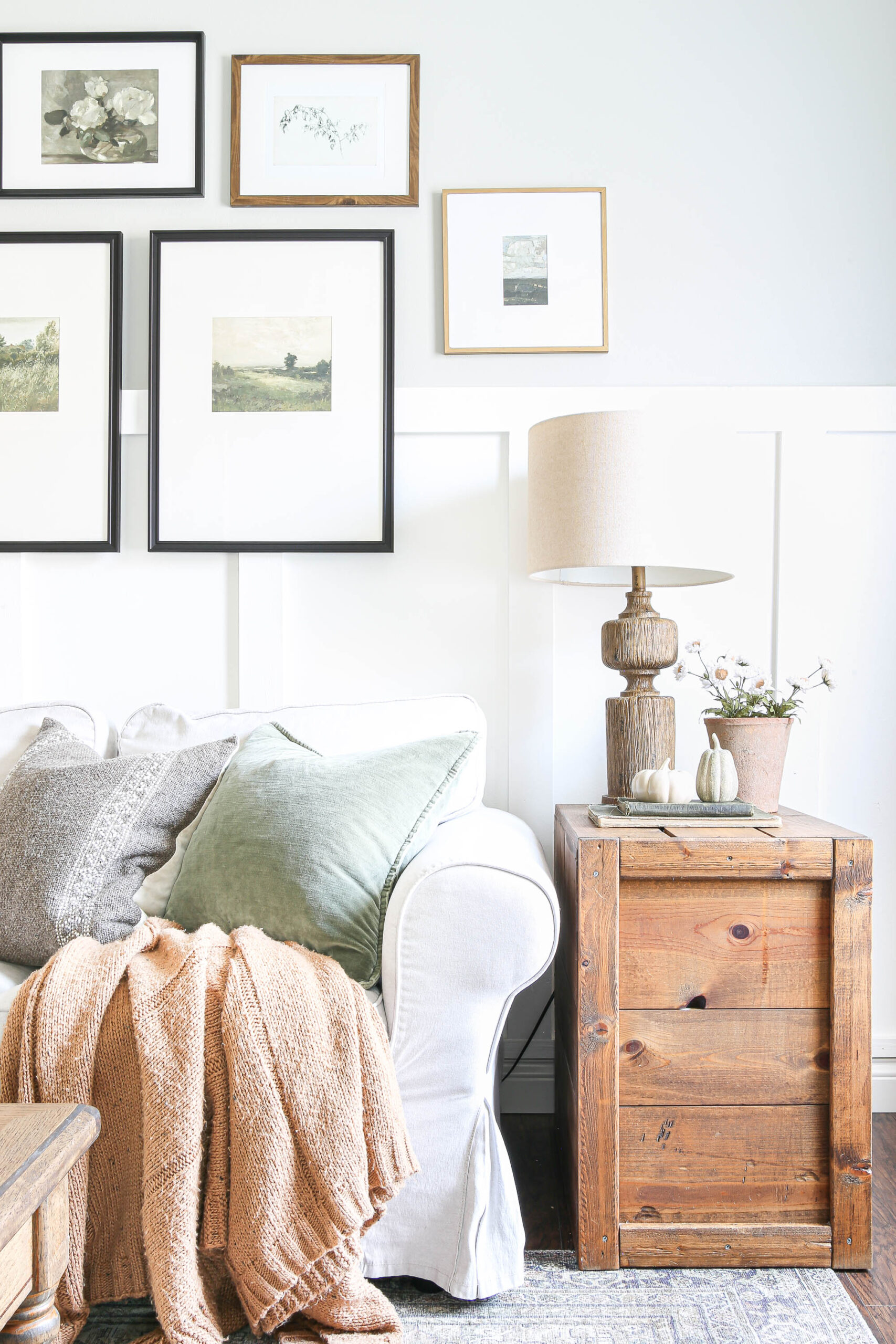 The same goes for throw pillows. Plaids, velvets, wool, ones that I know I will reuse and can mix and match with others. I love olive greens, golds, browns, and any other natural color.
Other fabrics can include door rugs, table runners and dish towels. Just small pops of fall here and there go a long way.
My favorite place to find fall fabrics is always Target or secondhand.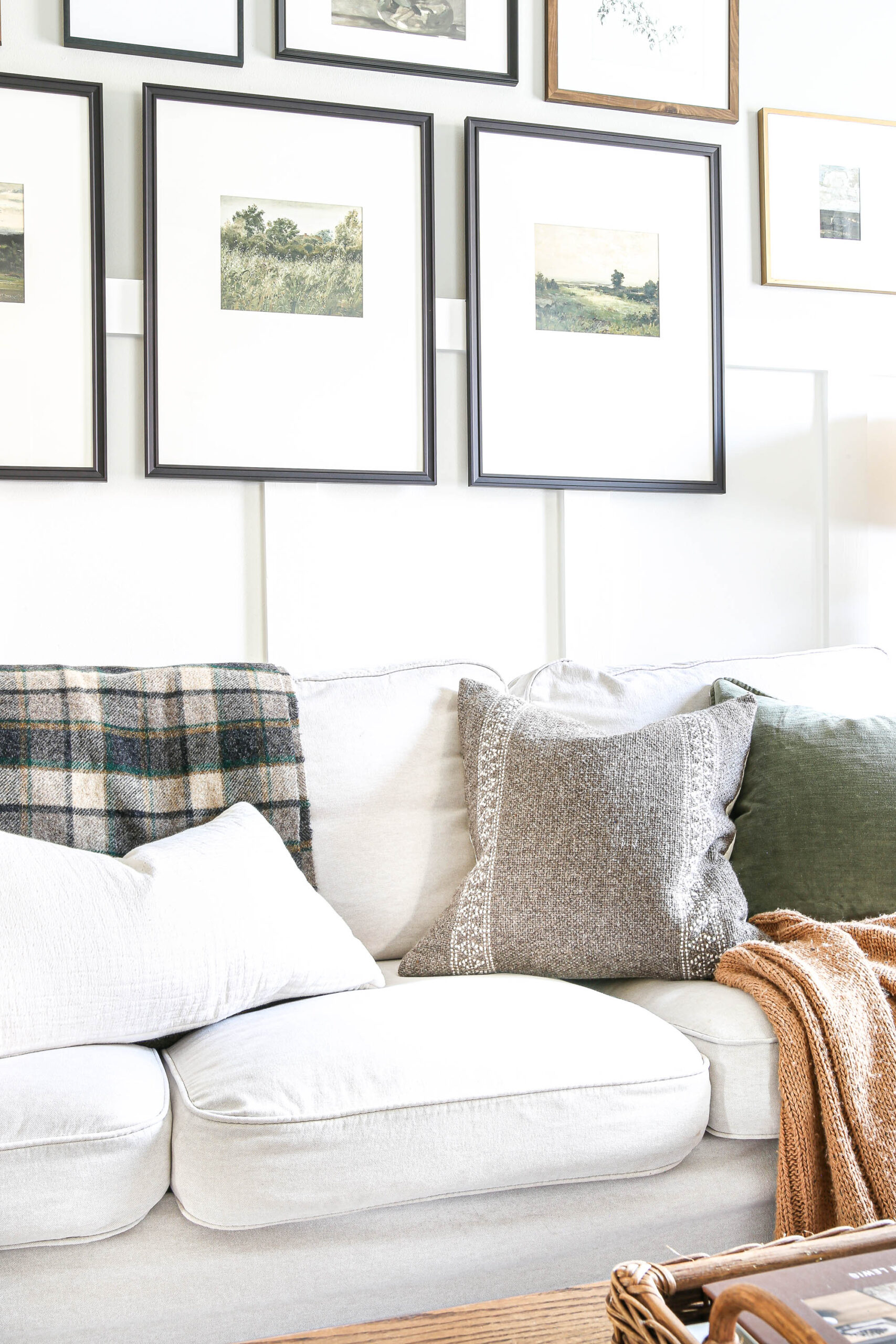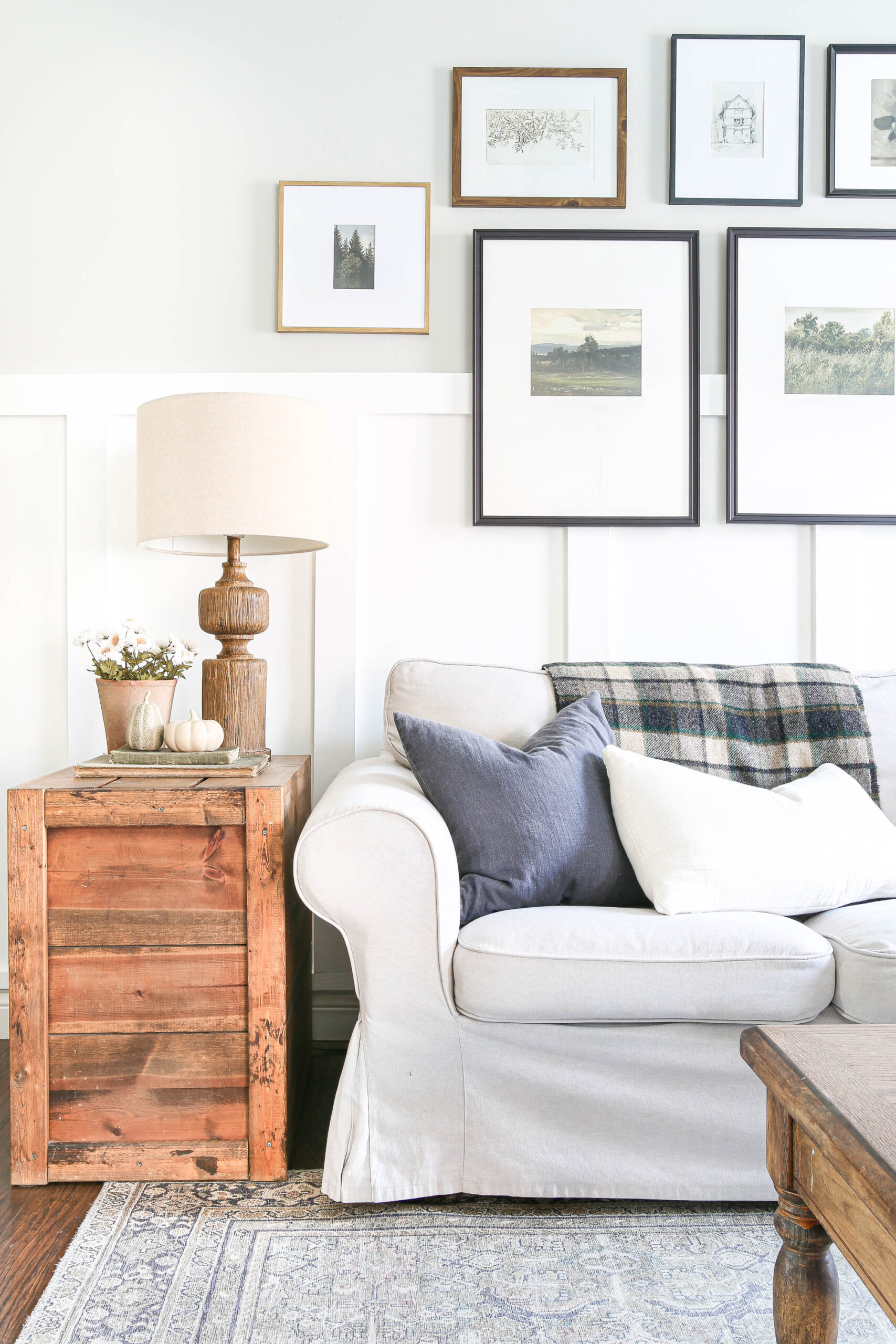 Neutral Colored Faux Pumpkins
I'm all for fall colored pumpkins outside, but inside I like to keep it neutral. Over the years I have found several different types of neutral colored faux mini pumpkins that I absolutely love decorating with.
I feel like these are just perfect to scatter all over the house for fall. They go great on side tables, on stacks of books, on shelves, and in basically any fall vignette.
I've found most of my faux pumpkins from Target. You can also get cheap dollar store ones and paint them your color preference too.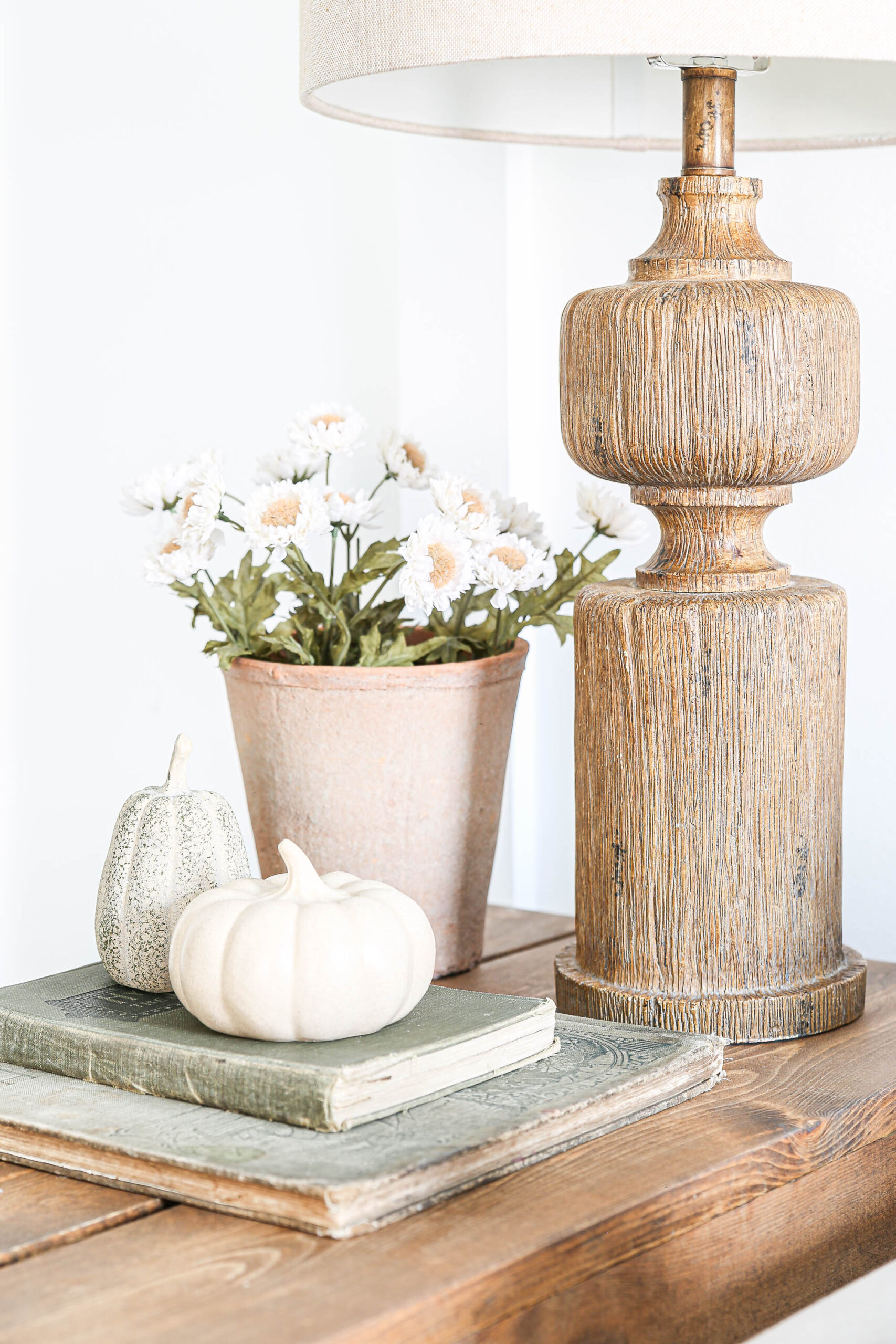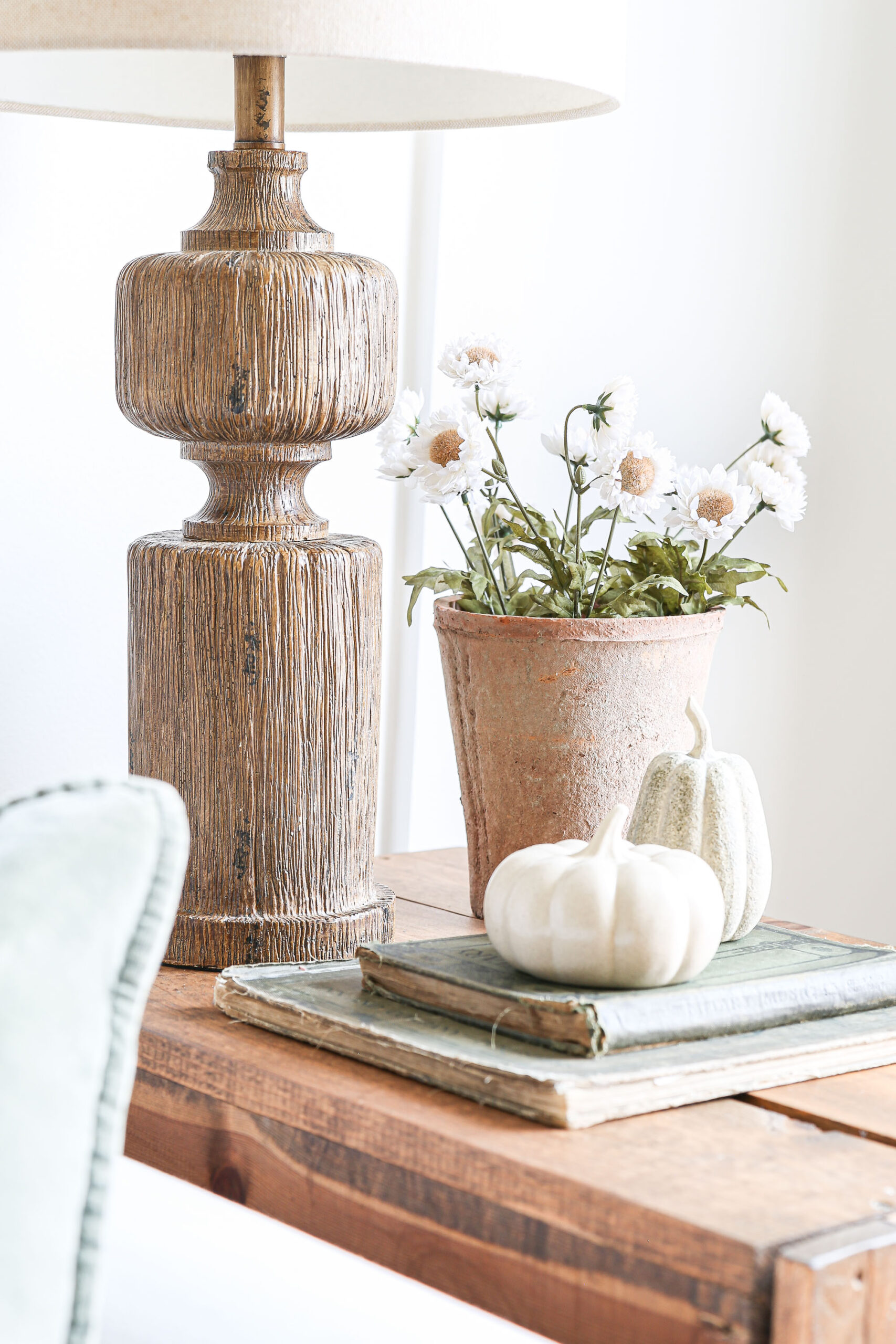 Faux Fall Florals
Really good faux fall florals are hard to find. I try to find ones that look closer to dried real florals than super faux looking ones. Paired with terra cotta pots always makes for a good little fall vignette.
My favorite place to find the best florals has always been Hobby Lobby or Michaels. Their dried florals sections are pretty amazing too so don't forget to check that out.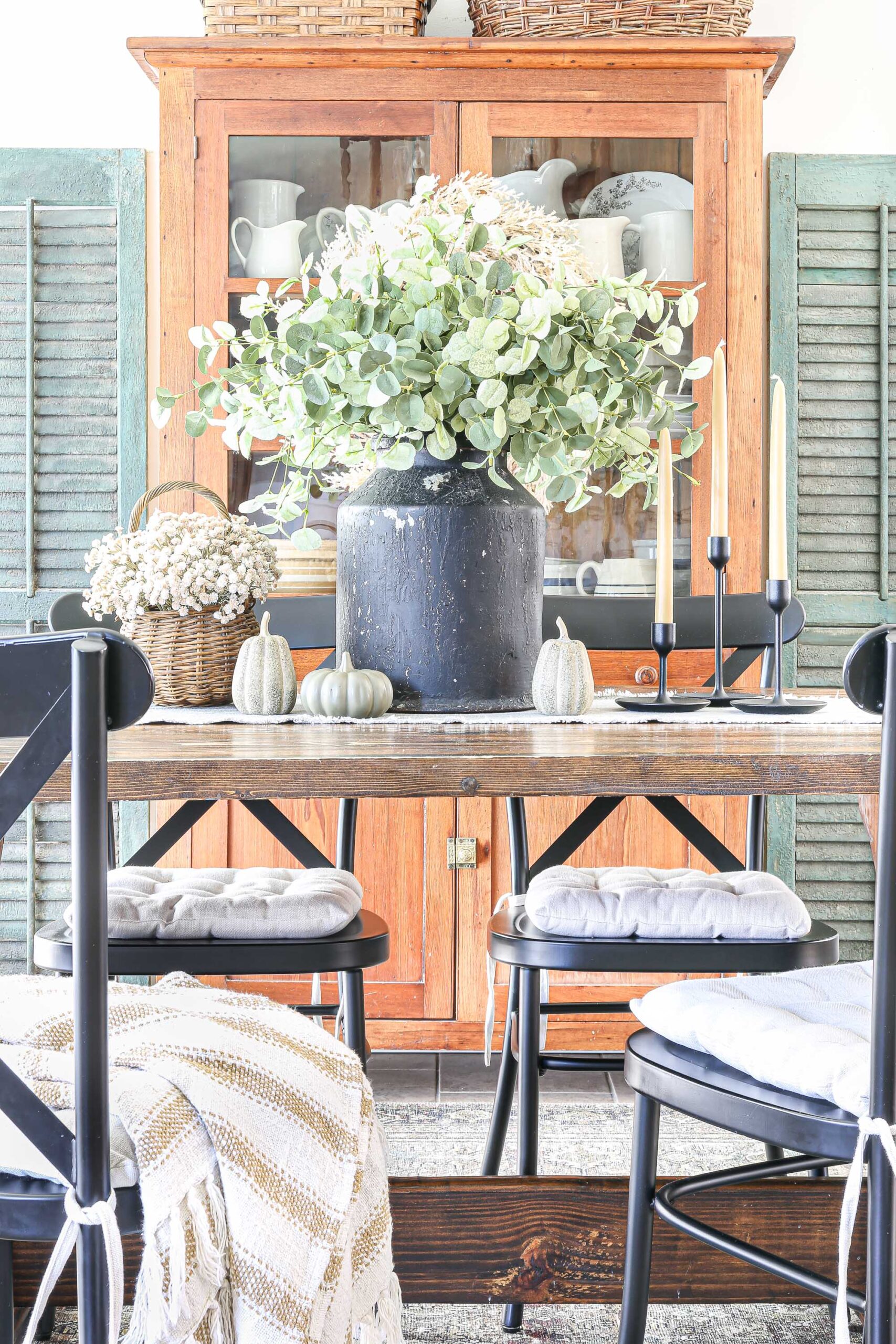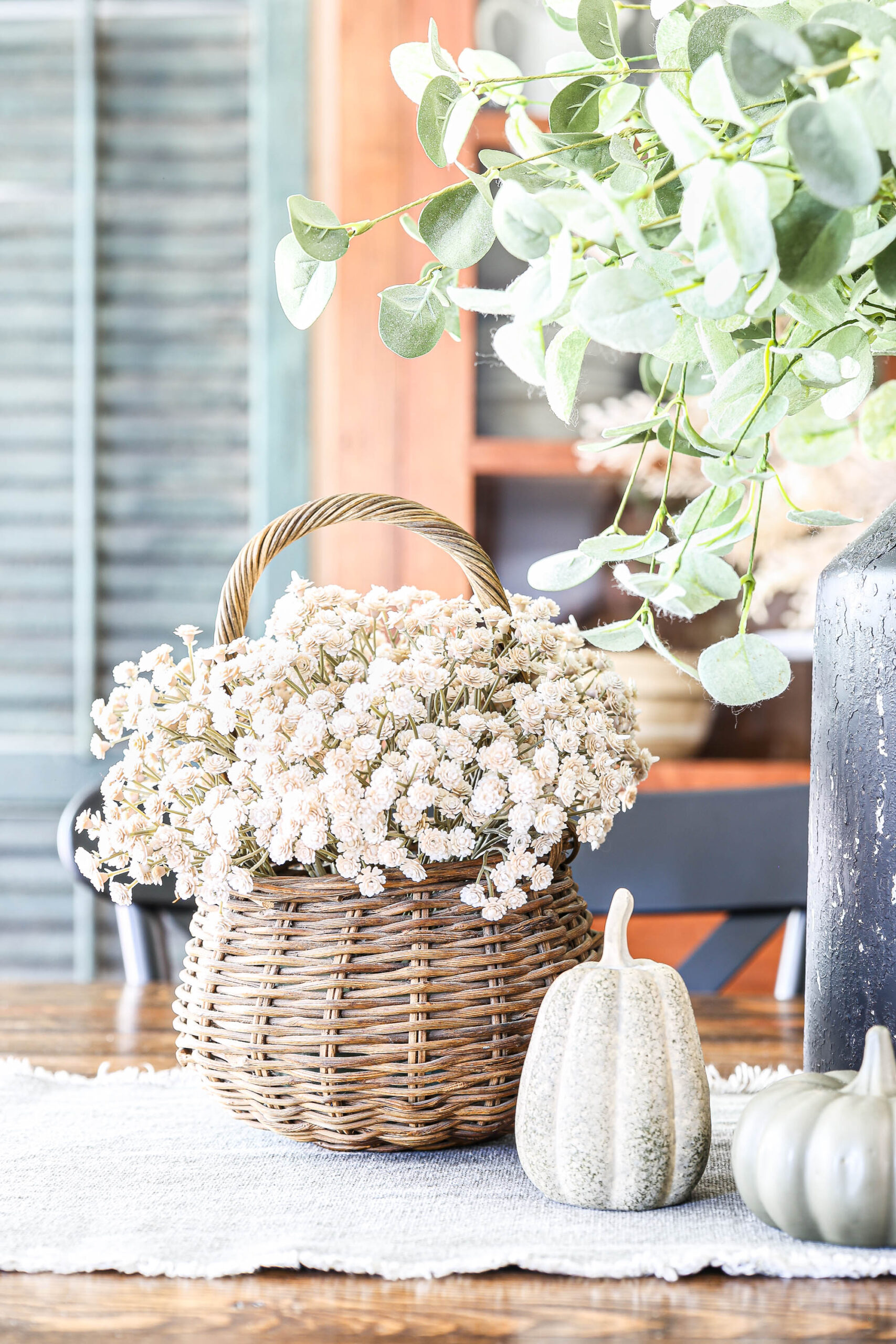 Candlesticks and Taper Candles
Candlesticks and taper candles are a year long staple in our house. I just change out both when I need new colors or a different vibe.
I keep a few brass, a few black, and a couple wood candlesticks, and interchange them with different color taper candles.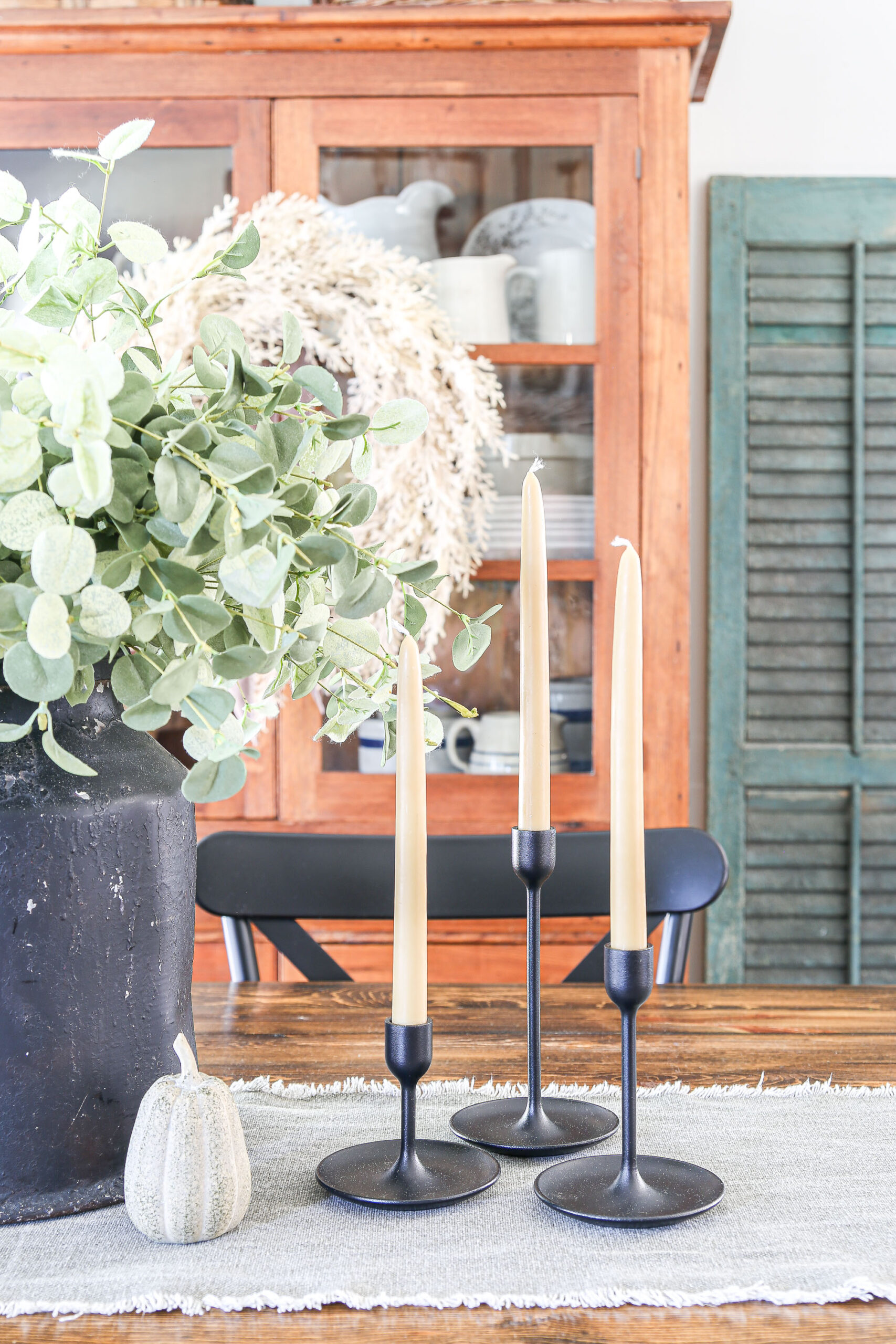 I've found most of my candlesticks secondhand, and the taper candles are best at Hobby Lobby. They have so many different colors, styles, and lengths.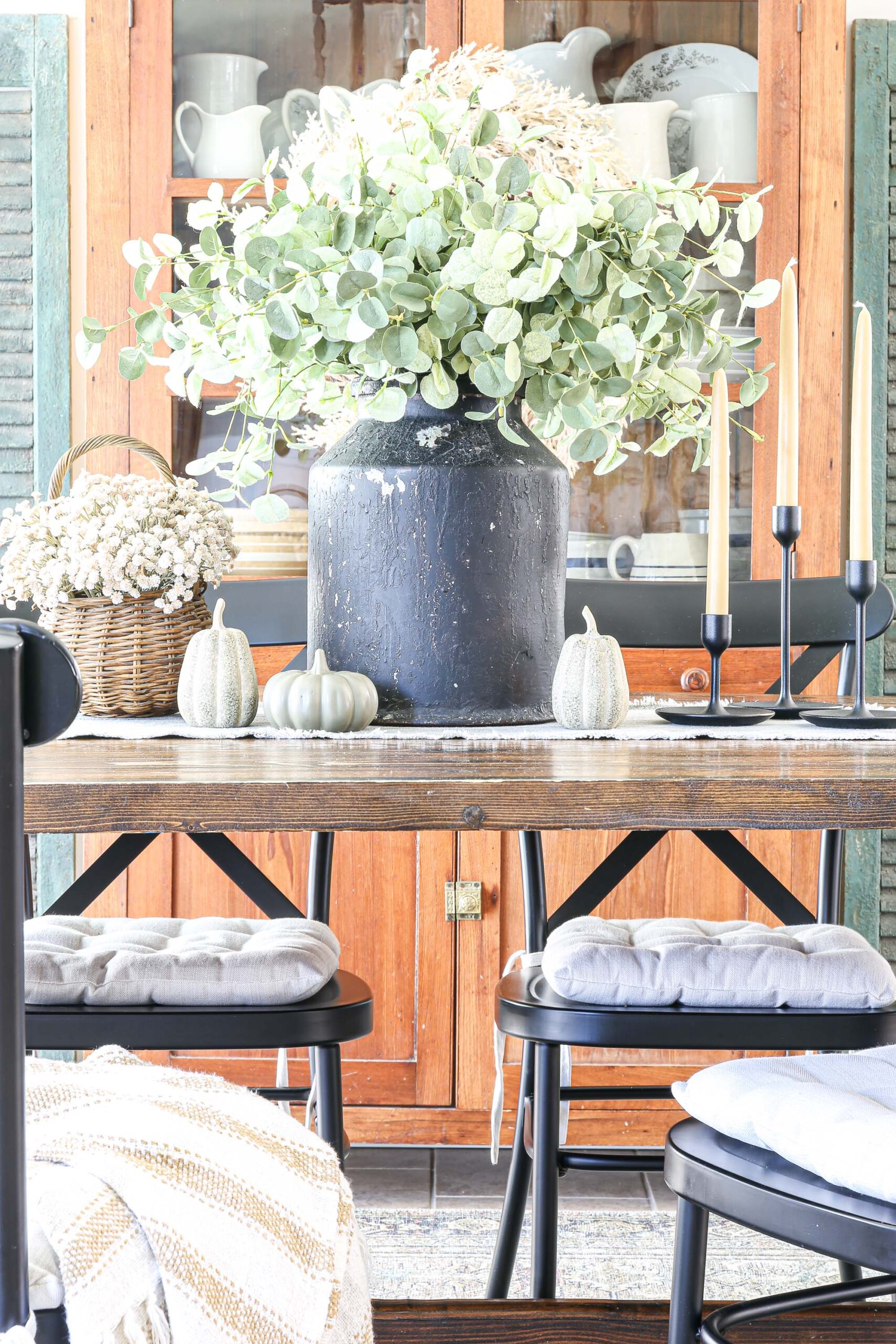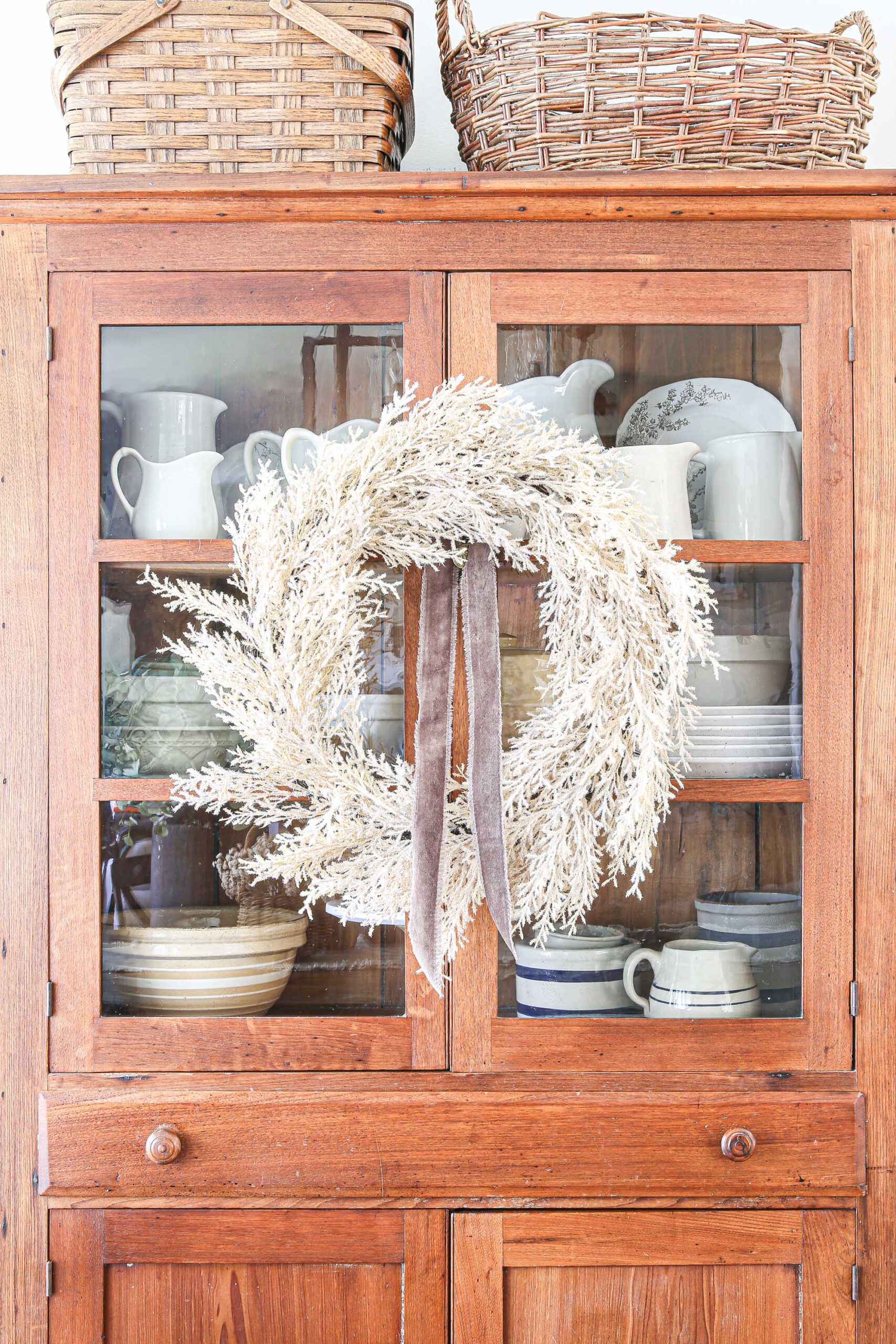 Wreaths and Velvet Ribbon
Wreaths have always been one of my favorite accent pieces to decorate with. And they aren't just for your front door.
I have a couple that I love to use in the fall, and with some velvet ribbon, it adds so much charm. Hang them over a gallery wall, on mirrors, on a hutch, on inside doors, or even smaller ones on the back of your dining table chairs.
I find the best wreaths at Target in the Hearth and Hand or Studio Mcgee section. The absolute best place for velvet ribbon is Hobby Lobby in the sewing section.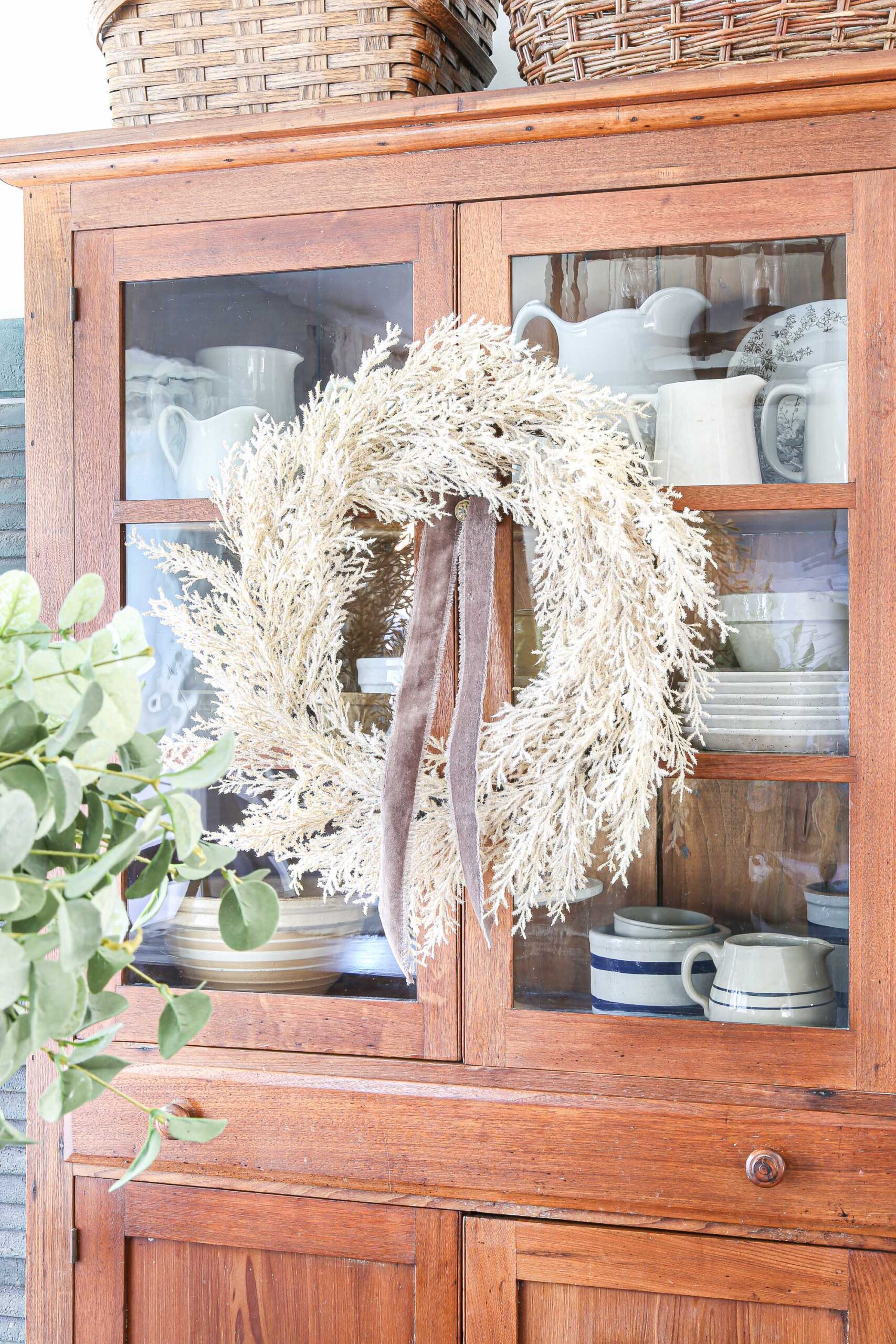 More Fall Posts
Shop This Post

Pin This Post for Later