How to Create a Cozy Fall Patio
Create a super cozy fall patio with just a few festive elements! Get your outdoor space ready to enjoy the cooler weather!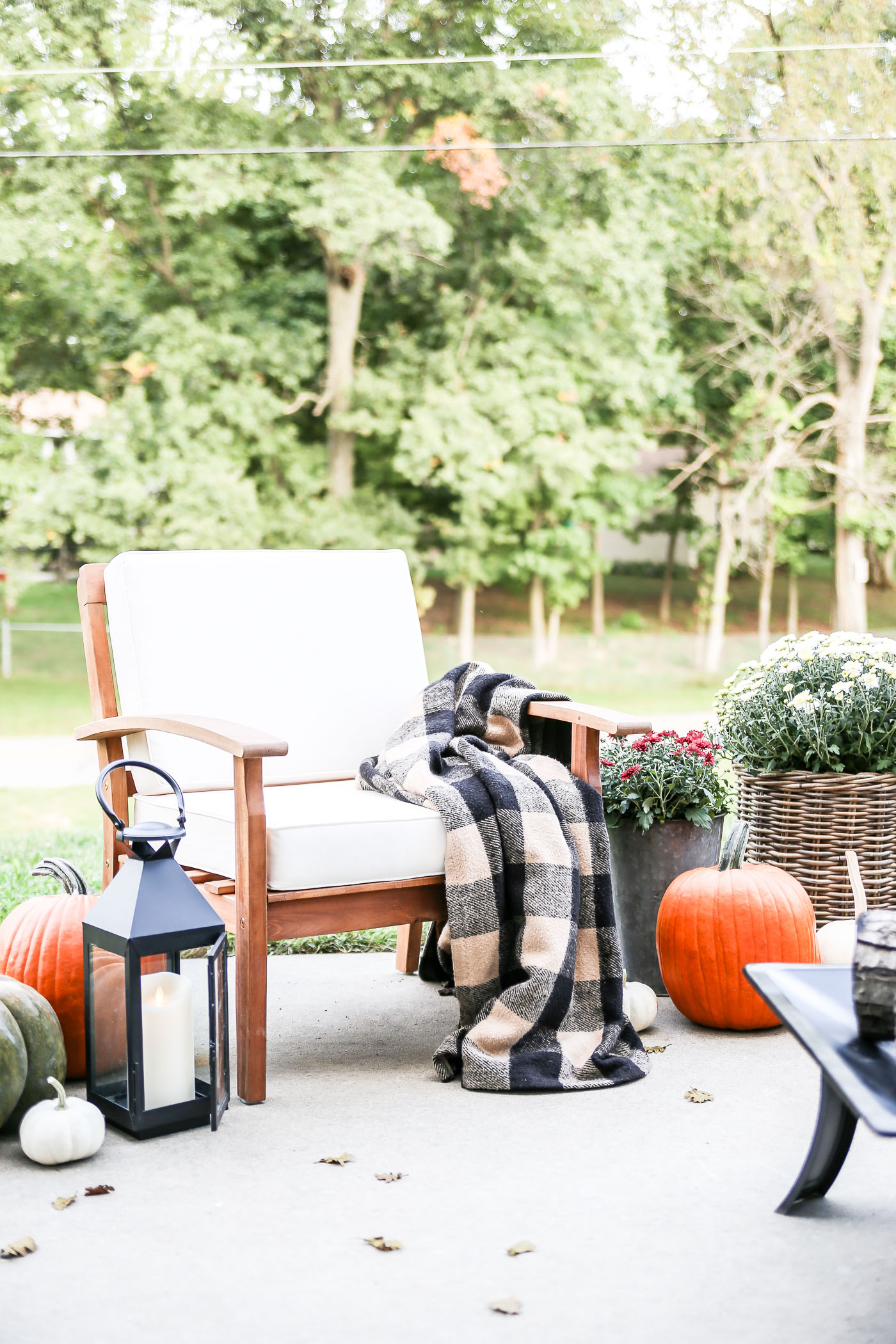 Happy October! It's my all time favorite month, and I am already filling up my calendar with all the fall festivities I can!
I feel like this season is going to the be the best one yet. With Bailey being a toddler now (I am so behind on a Bailey update for you guys!) she can actually take part and enjoy all the activities planned!
In the meantime, my sweet local blogger friend Rachel from Shades of Blue Interiors decided to host this fun blog hop with some of our blog friends, and I can't thank her enough for including me!
It was a nice kick in the butt to get one of my fall festivities checked off my list…creating a little fall retreat in our backyard.
So be sure to stick around until the end, where you can find links to all the other fabulous bloggers who are also sharing their outdoor fall spaces!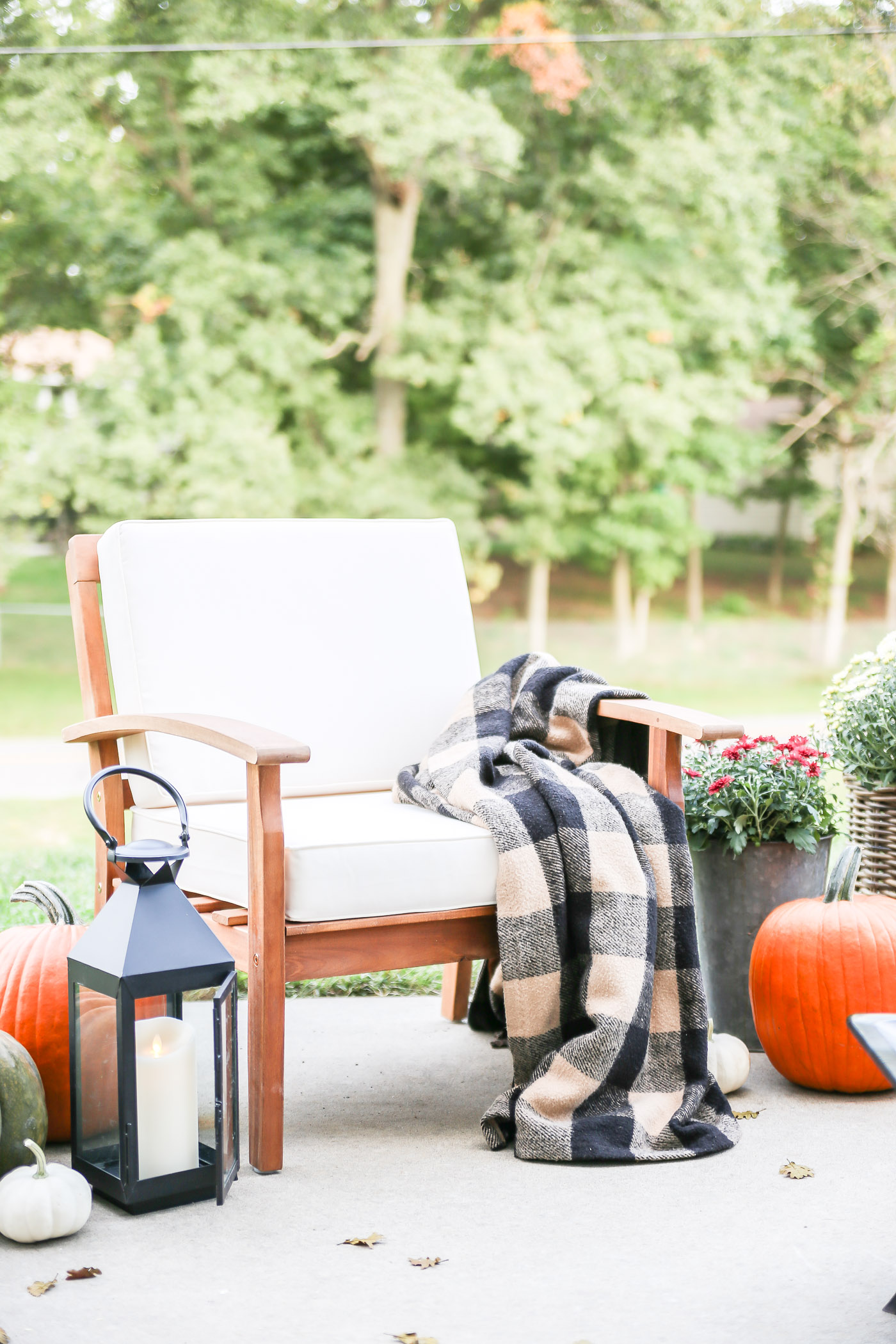 When we moved into this house, the backyard was one of the huge cons we had to get over. There is a very tiny patio, and the majority of the rest of the yard is a hill.
I've never spent a lot of time out there because frankly, there isn't a lot of space to do much. We have big plans for later on, but for now I wanted to finally create a space we could use.
Especially for fall. Because it does have a pretty great country view, and hello…firepit weather! So here are all the ways I made this space cozy!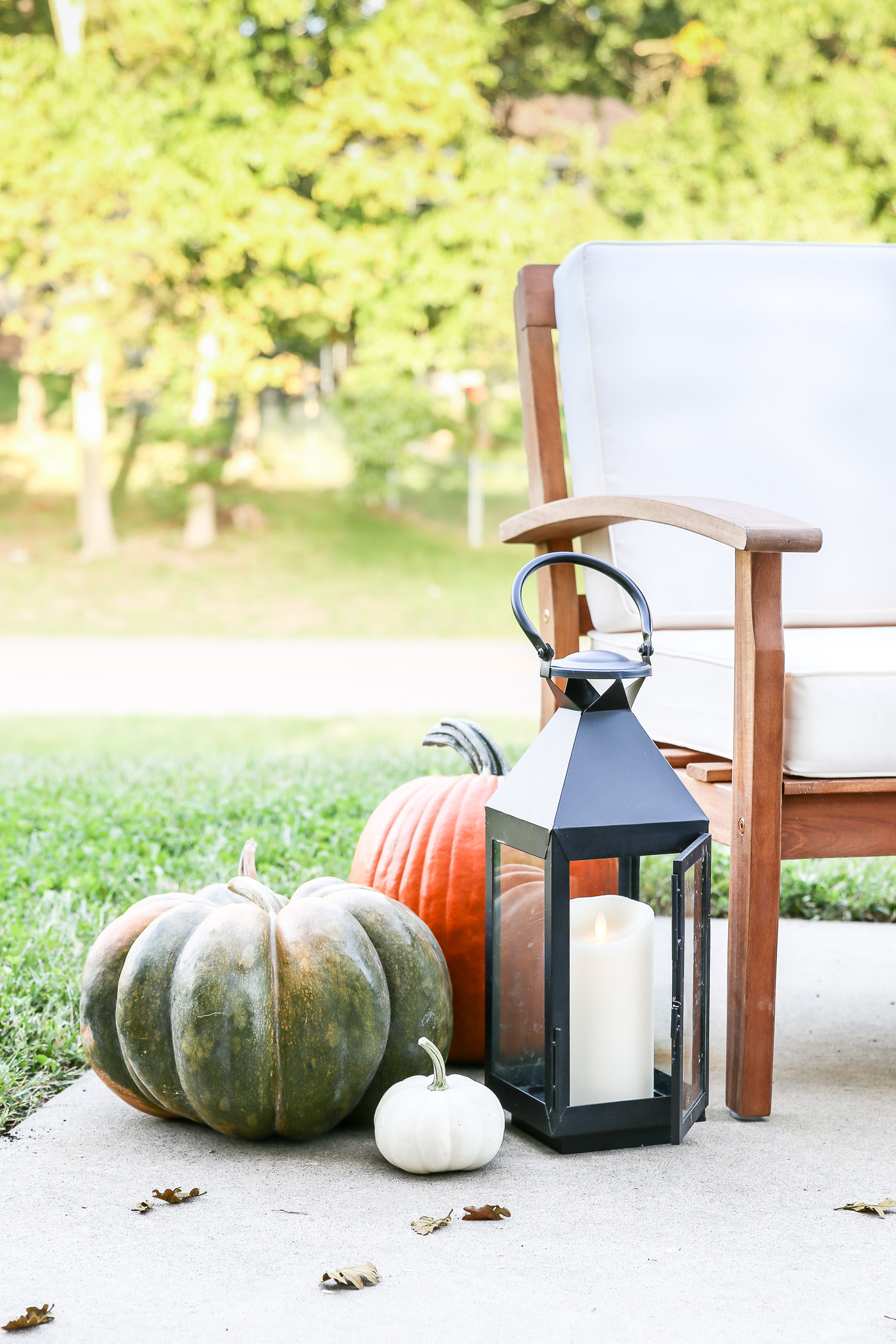 Lanterns
What is more cozy than a few lanterns sitting around outside with the flicker of a candle? Nothing.
So I grabbed a few big and small lanterns that I had, added an electric candle, and styled them into my pretty setting. Love them!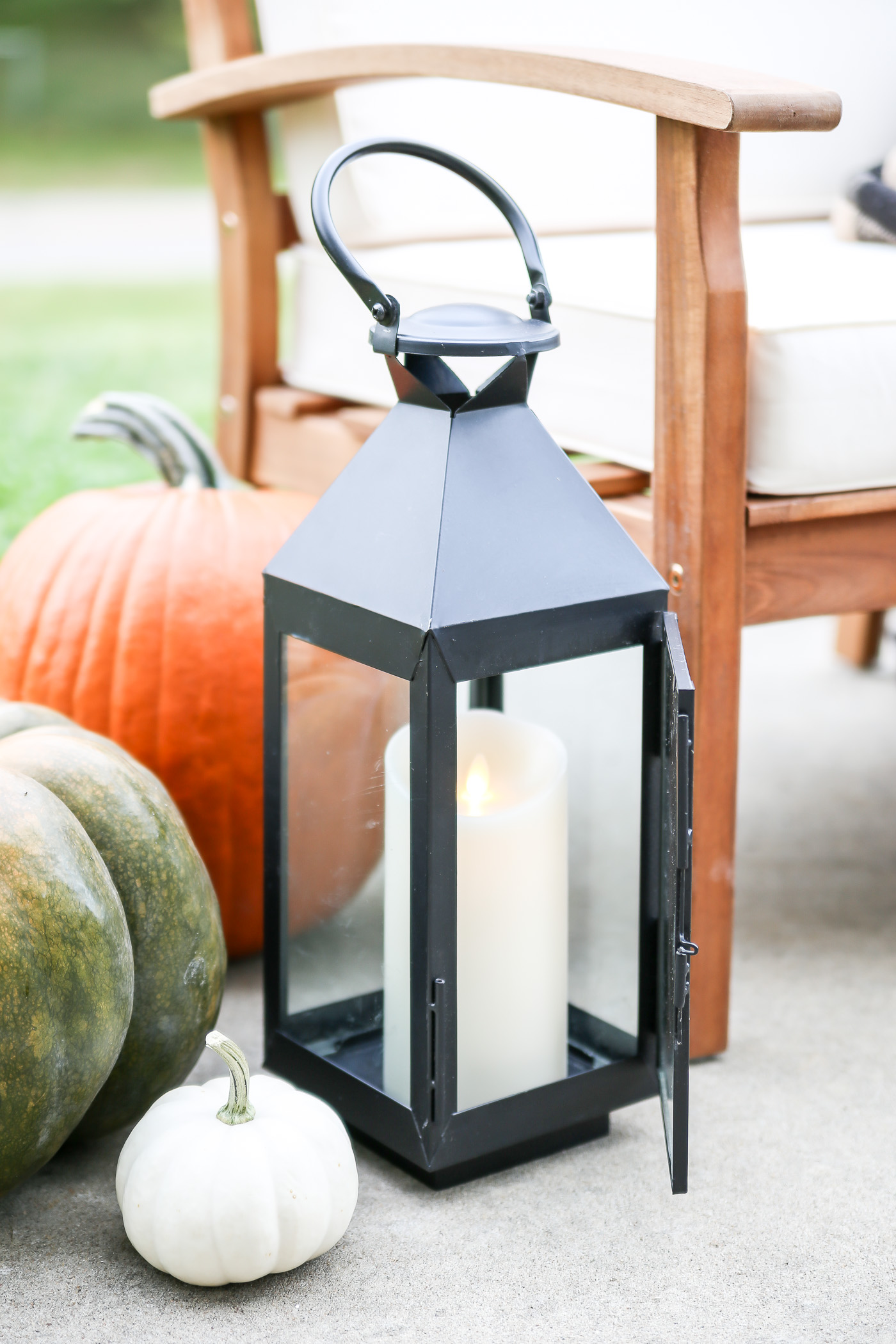 Mums
Mums are obviously a must have for any outdoor space in the fall. I love to set them in oversized baskets and in galvanized buckets.
My favorite colors are the white and the dark burgundy ones.
Tip: I shove grocery bags or paint cans in the bottom of the baskets and buckets so the mums set up high enough.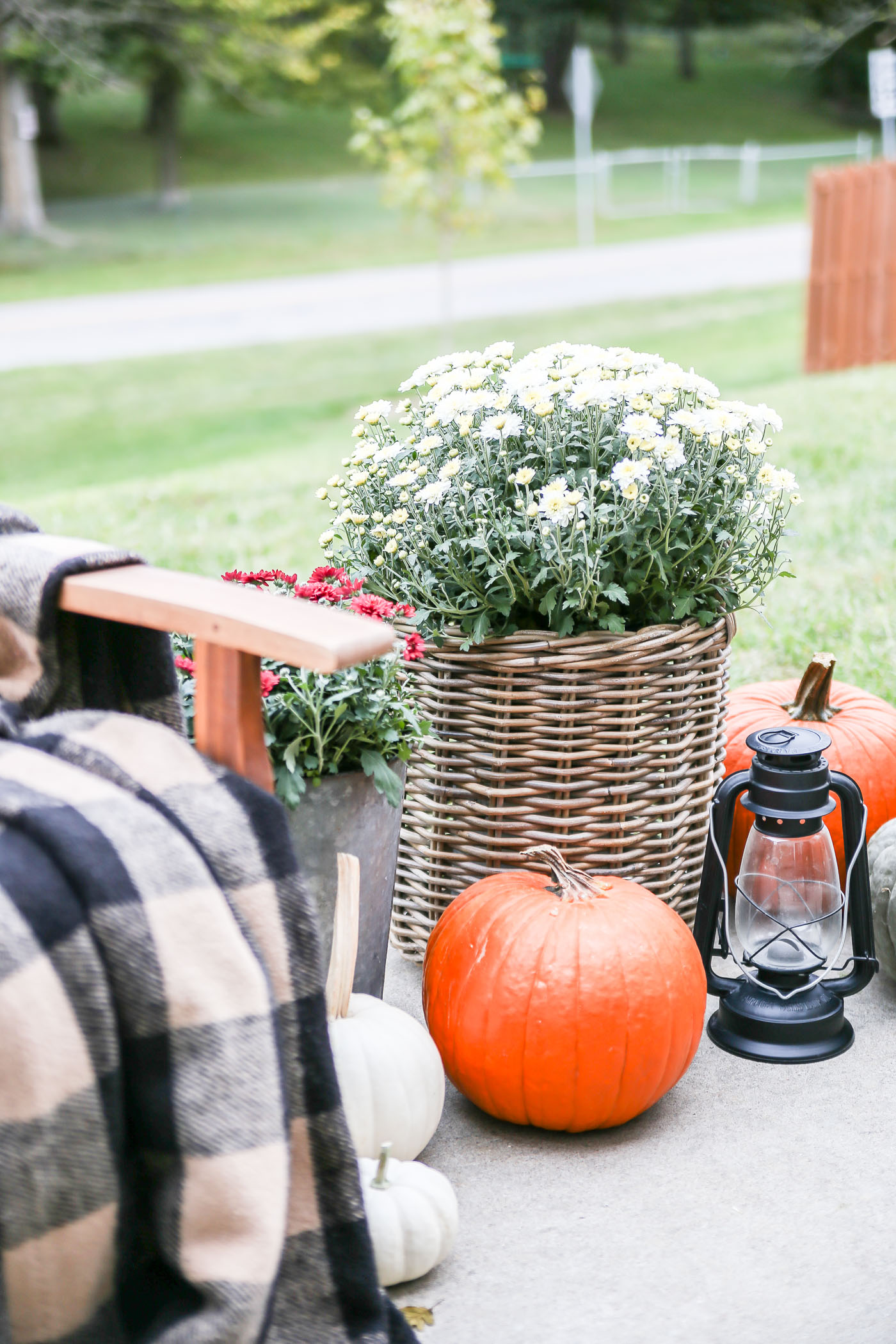 Comfy Chairs
I finally caved during the Memorial Day sales last spring and bought some outdoor chairs for the patio.
Couldn't be happier I did, because they are so comfy, and I cannot wait to actually enjoy them this fall!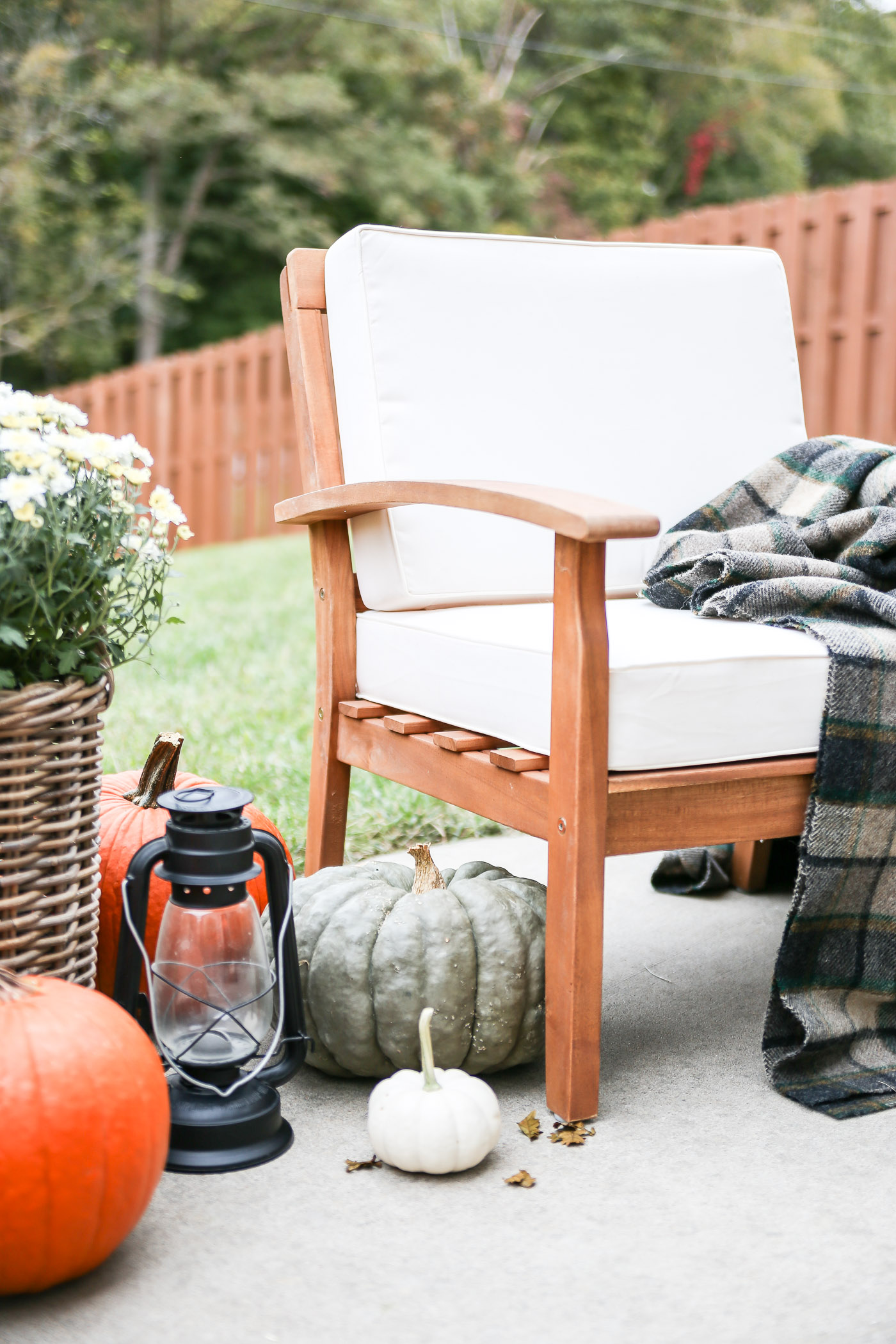 Blankets
It's already so crisp and cool here in Missouri, and I am loving every second of it! So another essential to have are cozy blankets!
I am a sucker for a good vintage wool blanket, and I have a handful that I've collected for this exact set up.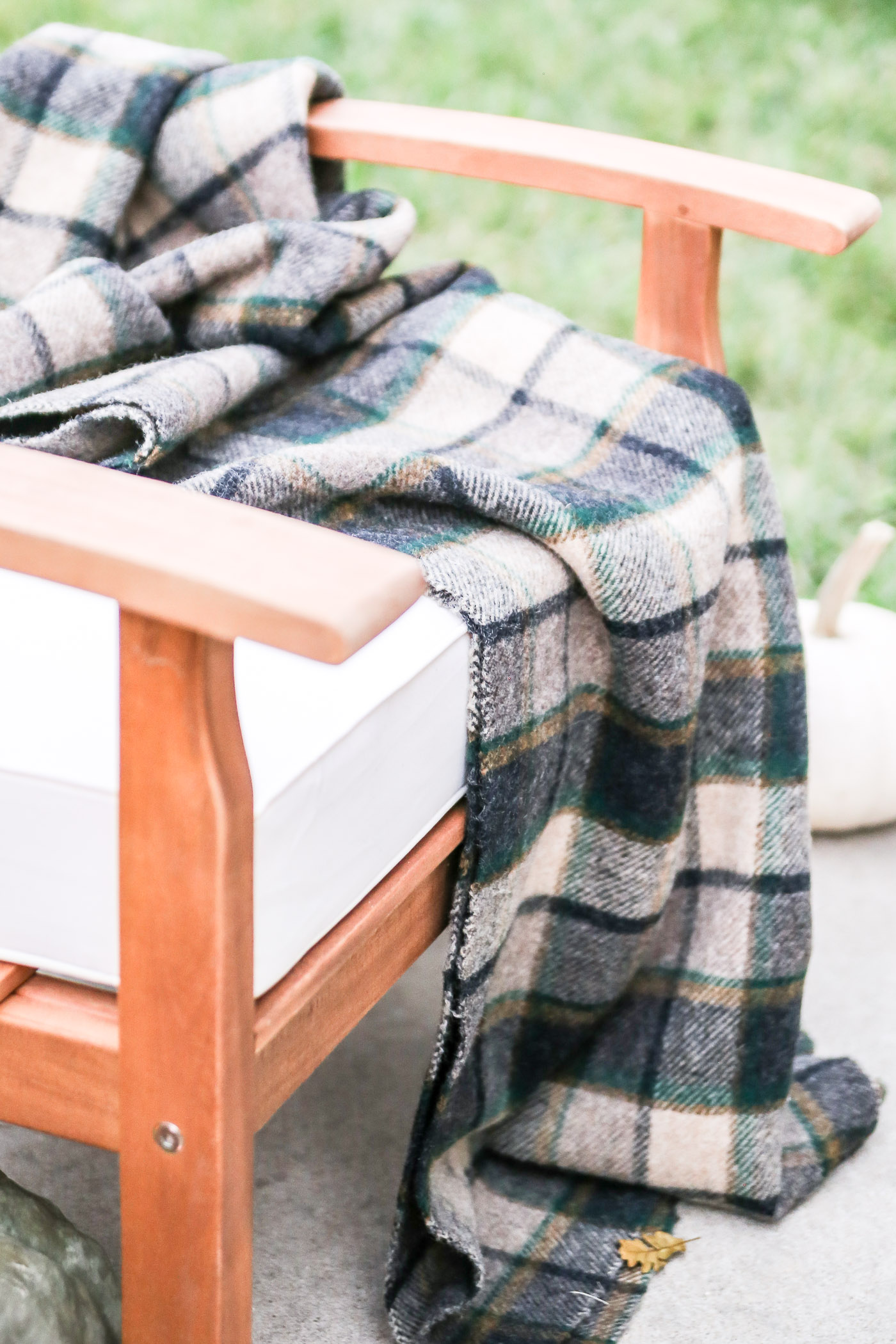 Pumpkins
No brainer here. It's pumpkin season, so fill up your outdoor spaces with as many pumpkins as you can get your hands on!
I love mixing the traditional orange with heirloom pumpkins. Also throw in some minis, and you have such a great little fall vignette!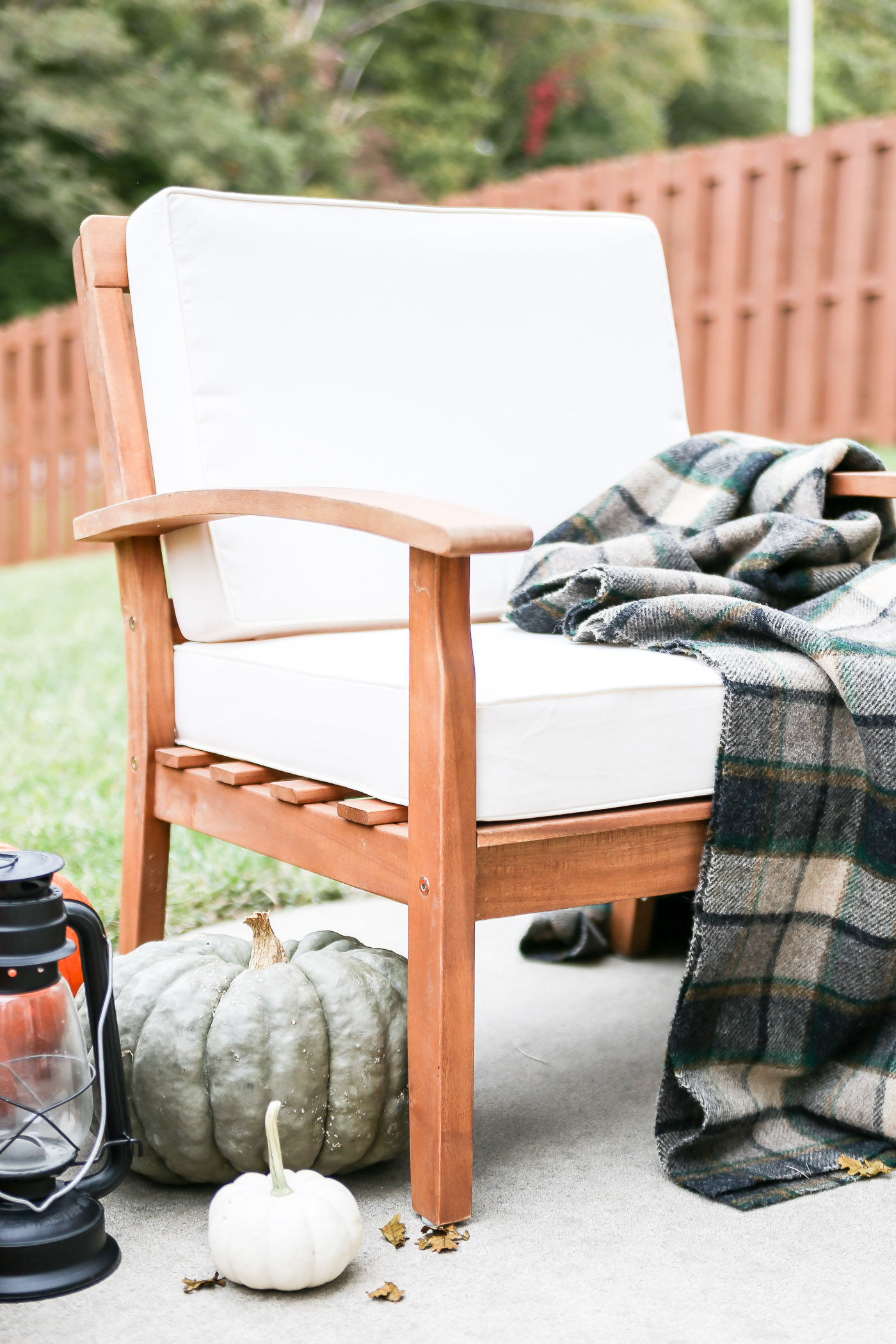 Firepit
And last but certainly not least, a firepit. Confession: we got this firepit as a wedding gift over six years ago and we have never used it!
That is about to change! I already have all the supplies for a s'mores night, so it's getting used as soon as possible!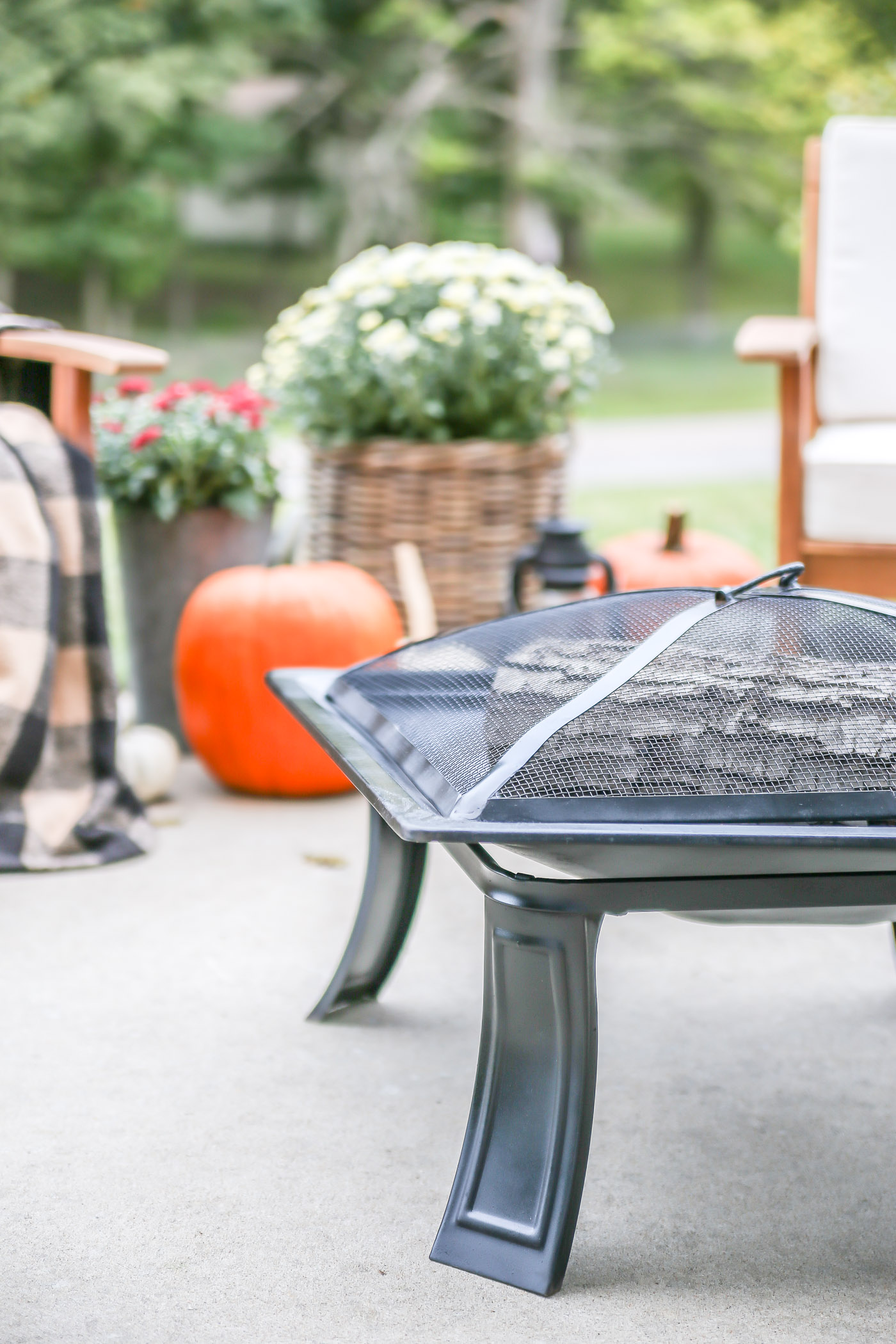 Did I leave anything out? What are all your essentials for the perfect fall outdoor oasis?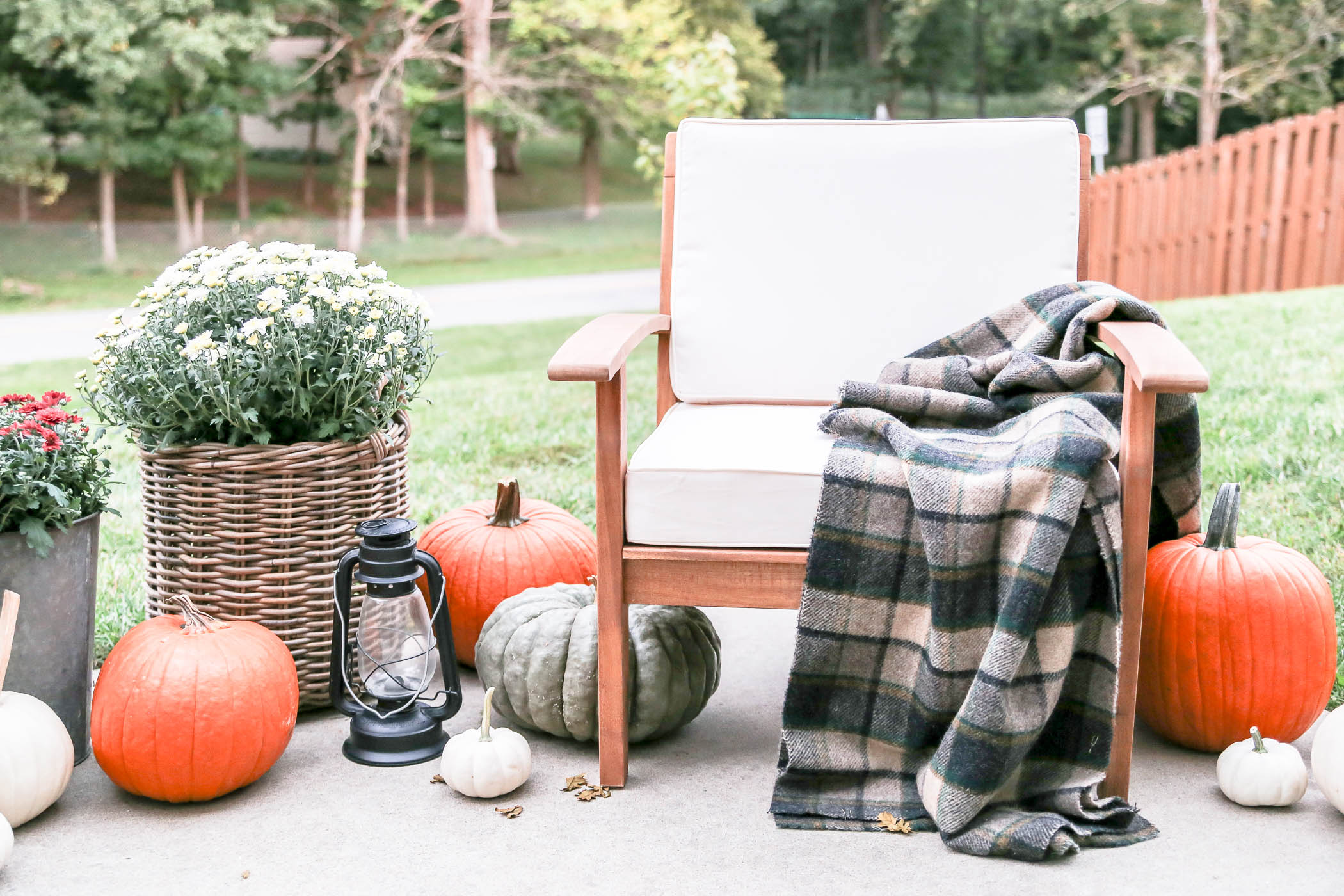 I know we will be enjoying this space over the next month or two (weather permitting)! It may be small, but it will do just fine for us three!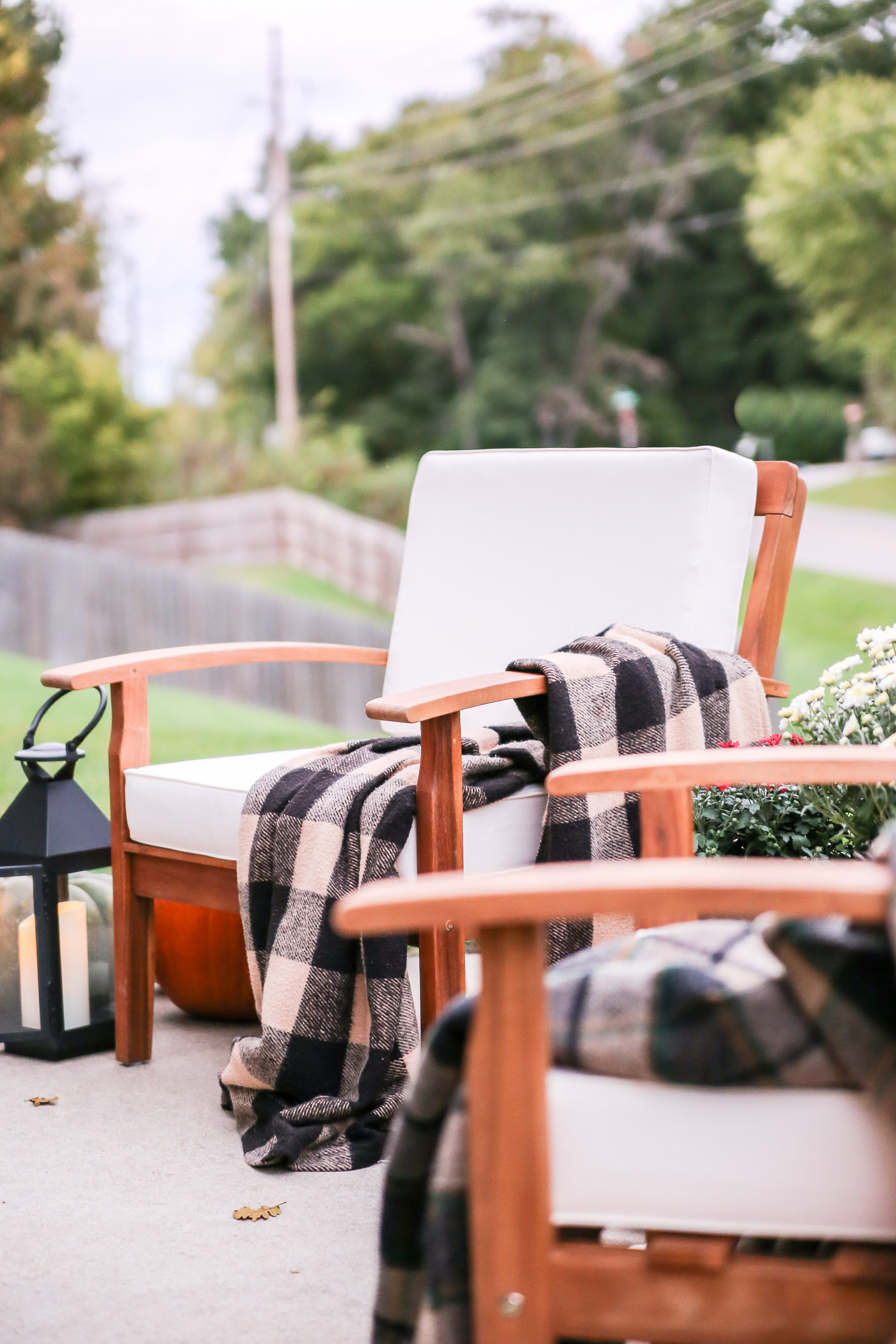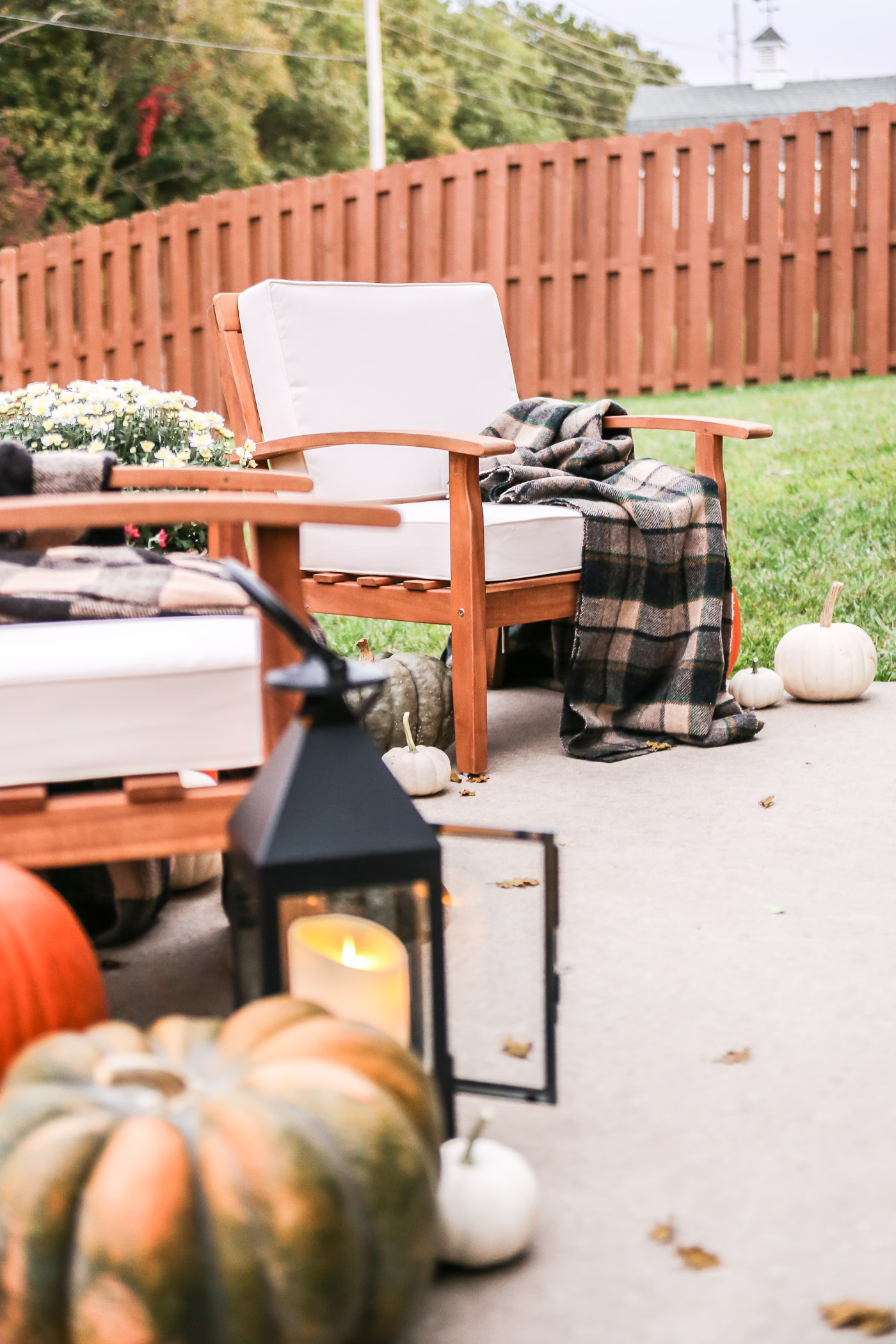 Check Out These Other Outdoor Fall Spaces
More Fall Posts
Pin This Post for Later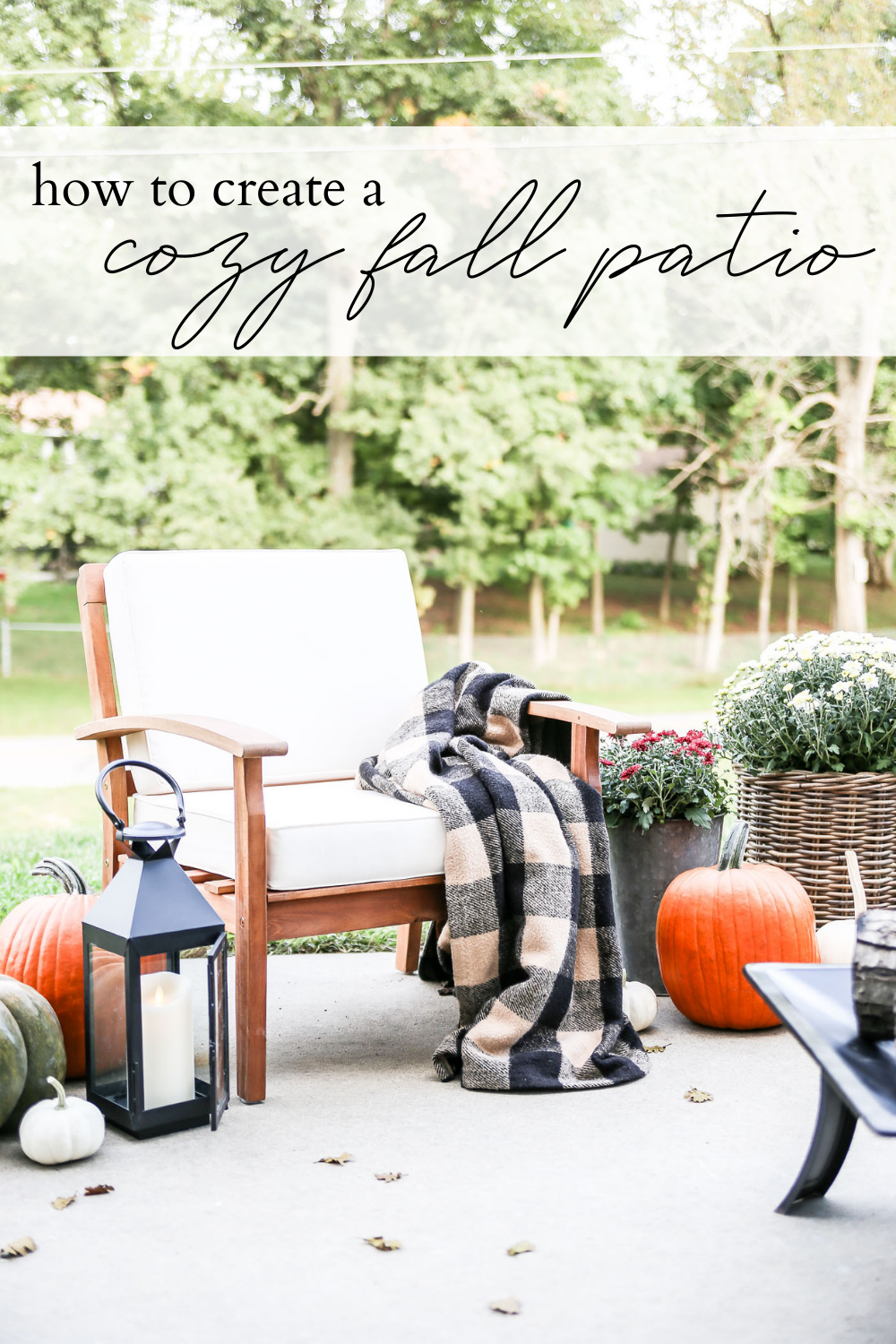 ---