Neutral Fall Living Room
This post may contain affiliate links. For more information please see our disclosure policy.
A neutral fall living room using outside inspiration as the color palette for inside decorating. Mix muted colors and textures for the perfect fall look.
It's about that time of the year my friends. October is gone, and I am still trying to figure out where the entire month went! I always feel like I wait all year long for this perfect fall month and before I know it, it's gone.
November starts and everyone tosses out their pumpkins and goes straight into Christmas mode.
The last week I have been taking care of a sick baby and husband, so I am feeling a little behind on some things. Including a few of my last fall posts I was going to share last week.
But you know, life happens. So I am still going to share them with you even if you have moved on to the next holiday already!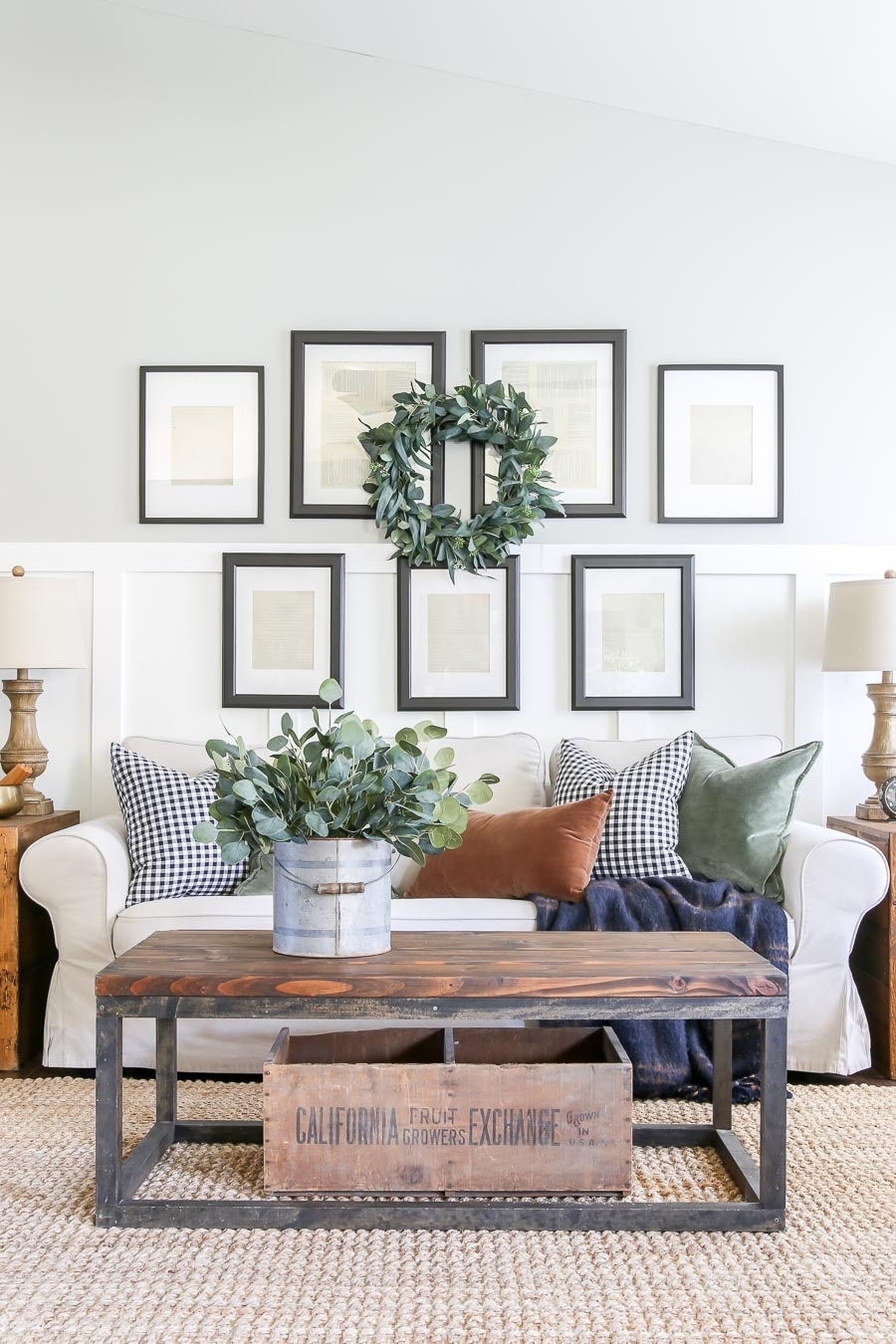 Neutral Fall Living Room Color Palette
Affiliate links are provided below for your convenience. For more information, see my full disclosure here.
For my fall color palette this year I went with a pretty olive green, browns, blacks, and even threw in some amber tones and a touch of navy. I usually find the inspiration for which colors I use each season from the fabric of a pillow or a throw.
This year Target got me with this amber lumbar pillow, and it went from there. They also had this great navy and amber throw that tied in perfectly to some accessories I used like the candlesticks and amber bottles.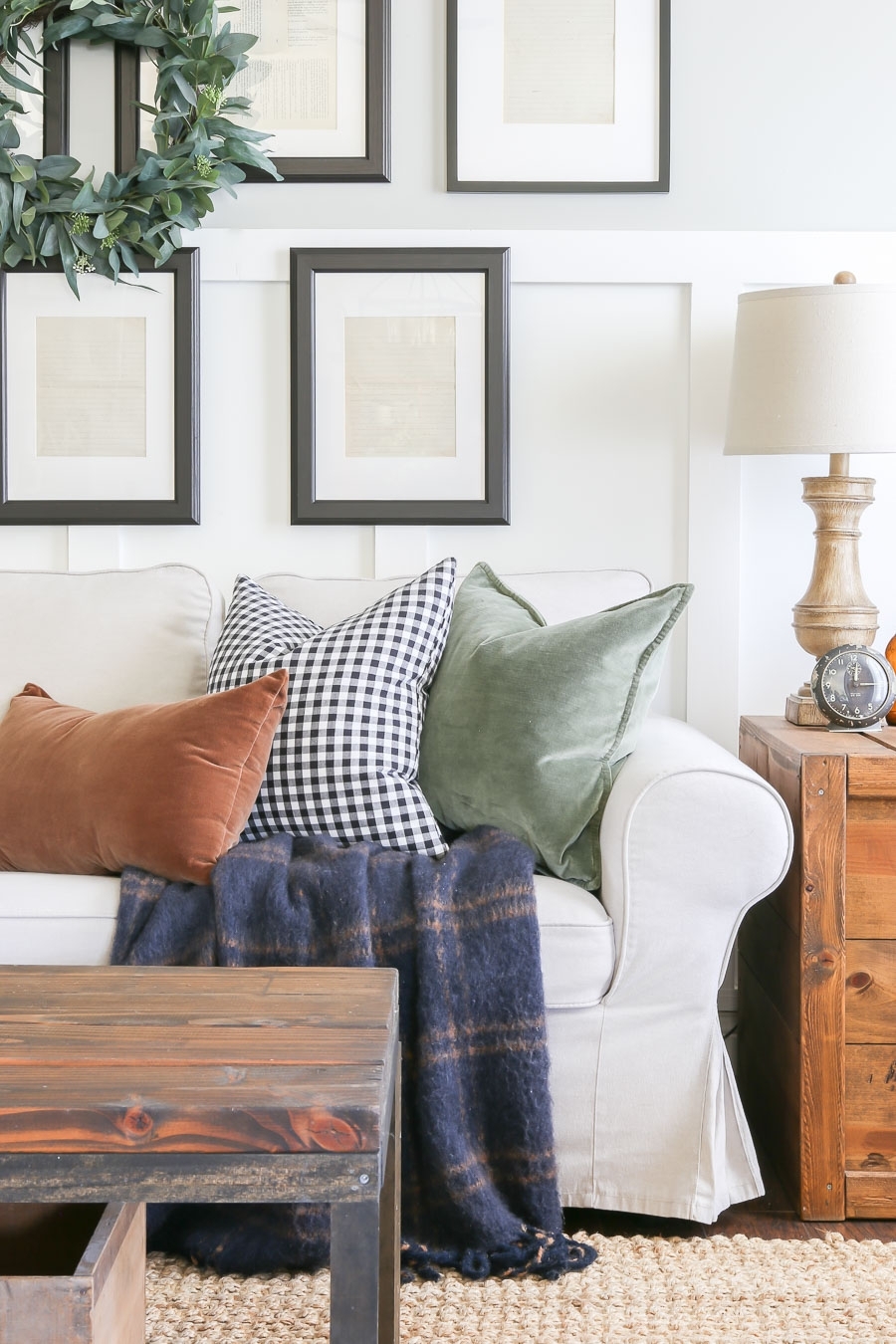 I love that the amber pillow went well with my DIY Crate Side Tables. The stain color matches perfectly. And my green velvet pillows ties into the eucalyptus greenery in the wreath and on the coffee table.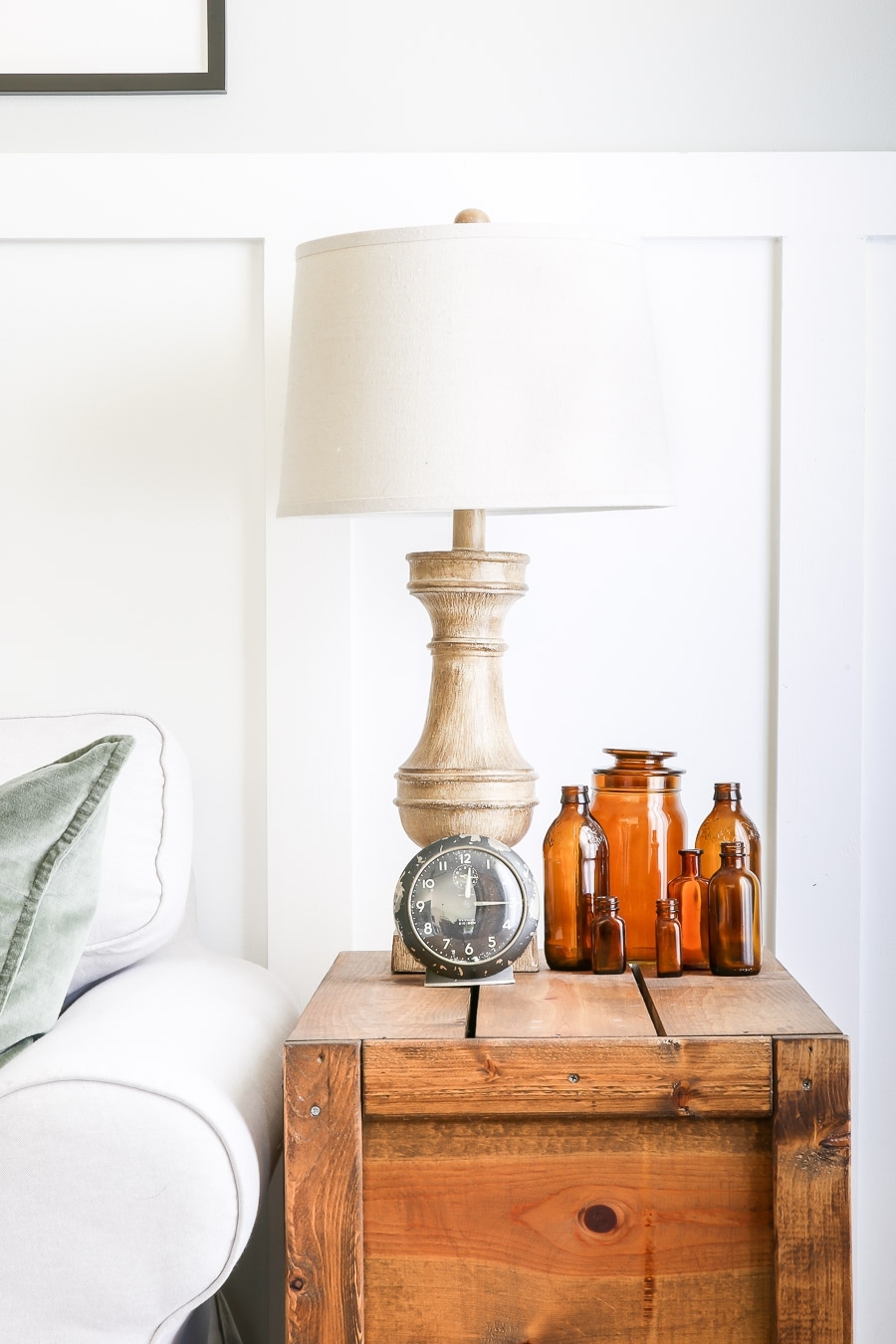 Neutral Fall Living Room Accessories
I like to add in antiques for accessories, like this Big Ben clock. I have been collecting these for years and can't wait to have a spot to display them all one day.
Some of the amber bottles I also found antiquing for just a dollar or two a piece. And a few are vintage looking beer bottles I made my husband hurry up and drink so I could decorate with them. I have no shame! Use whatever works!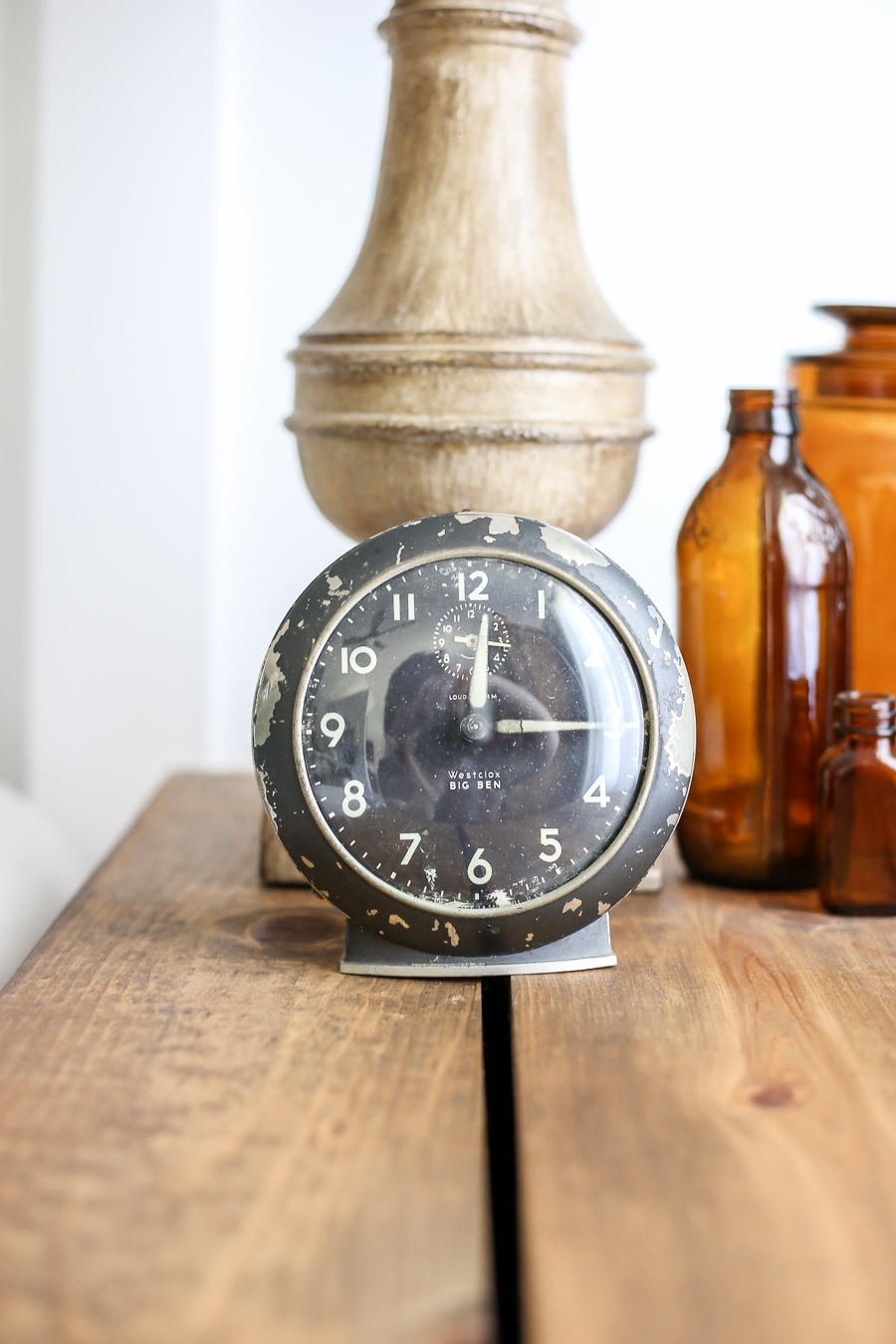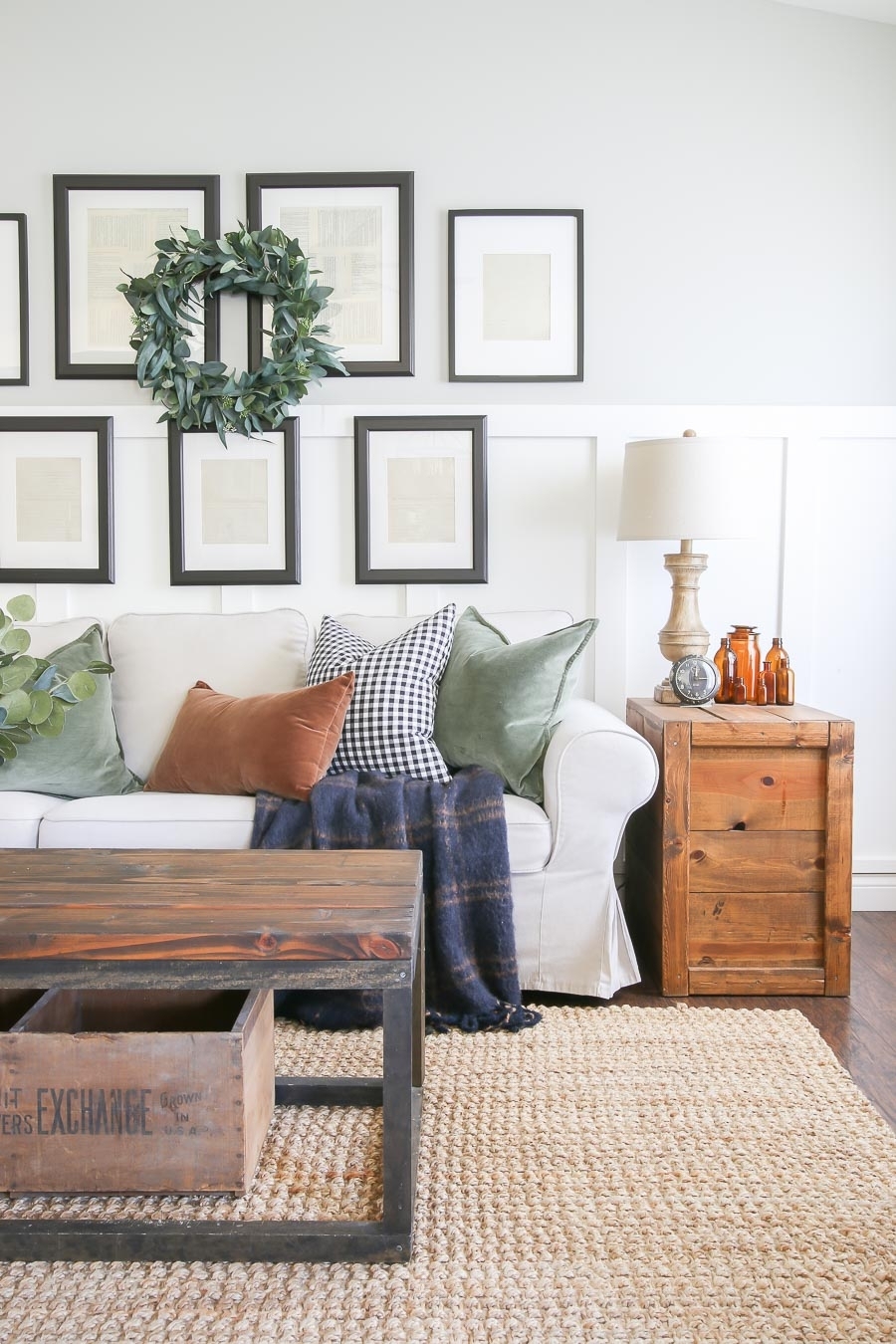 I also used some aged brass planters, along with more greenery and some fall colored taper candles. The metal bucket on our coffee table is a vintage minnow bucket I grabbed from an antique mall.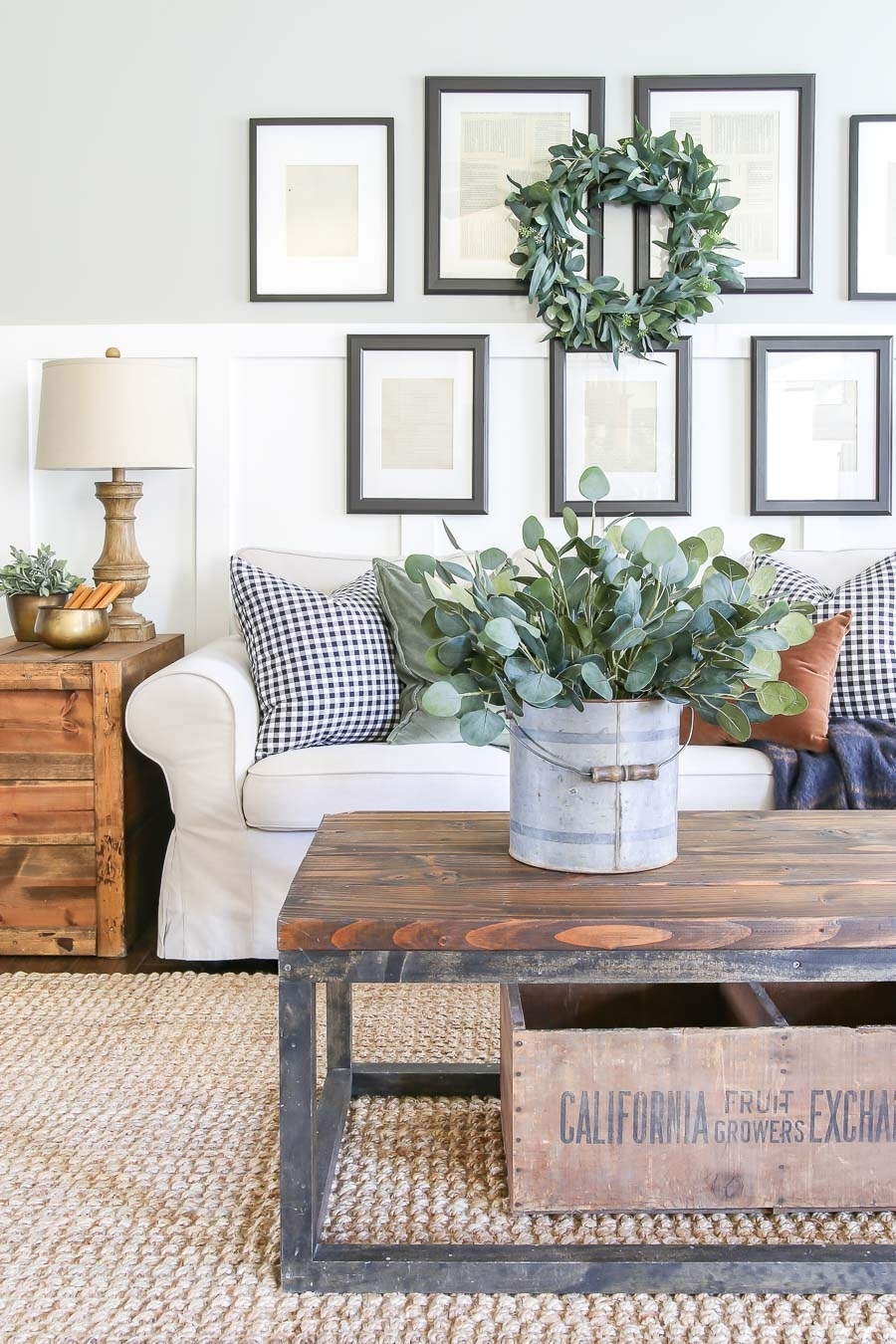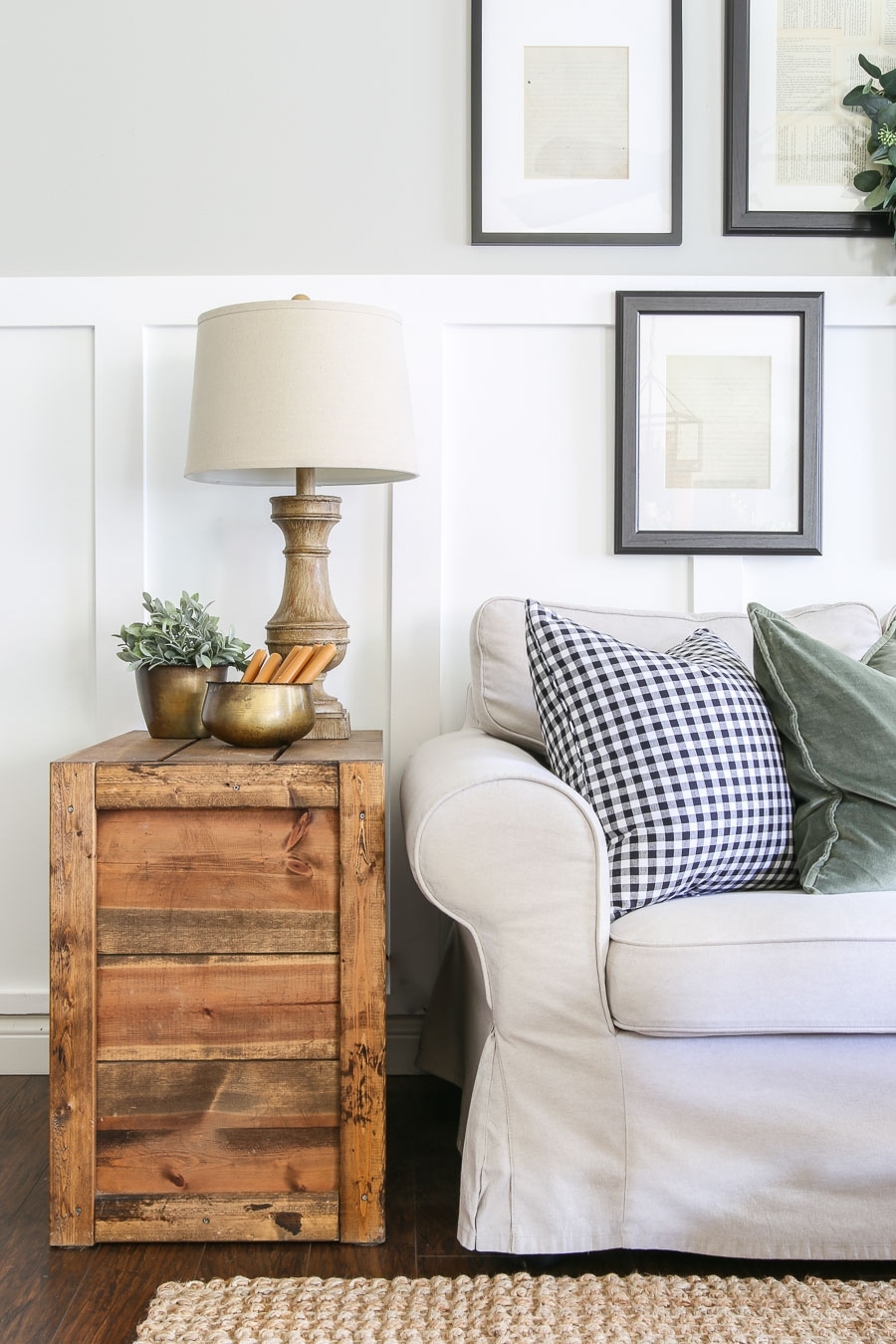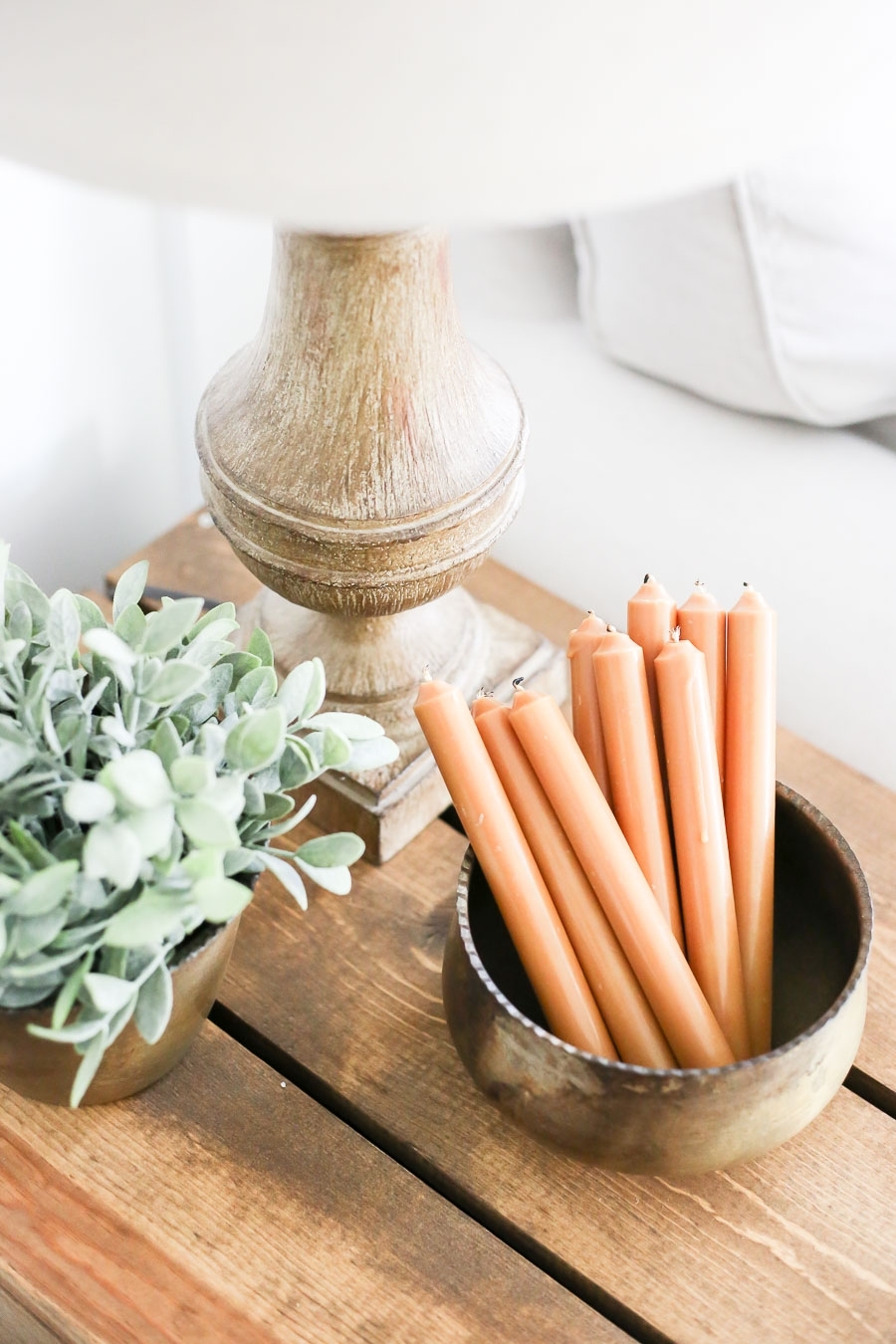 I always love to carry one element throughout the house, and this year it was these candles. I used them in both our dining room and bedroom as well.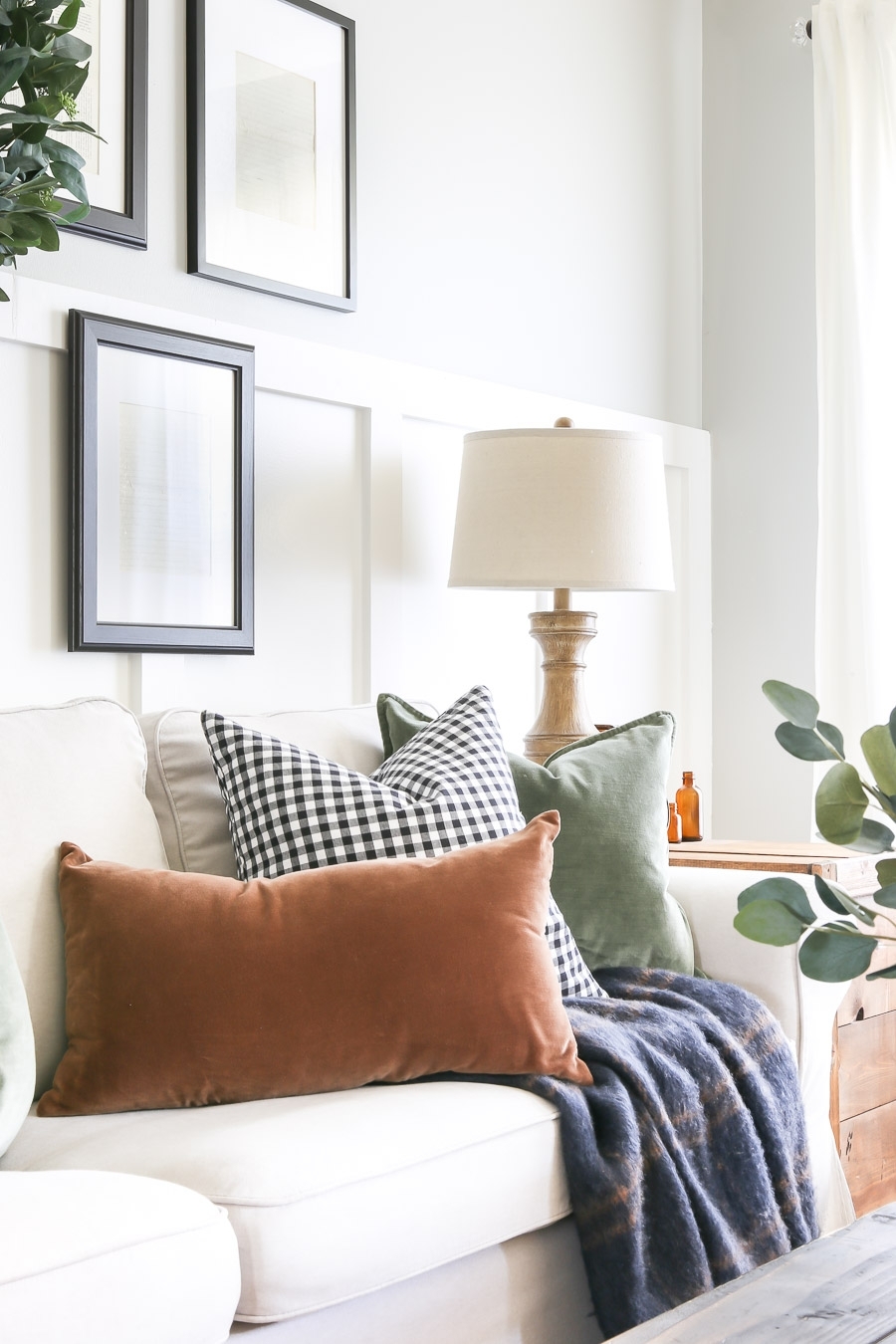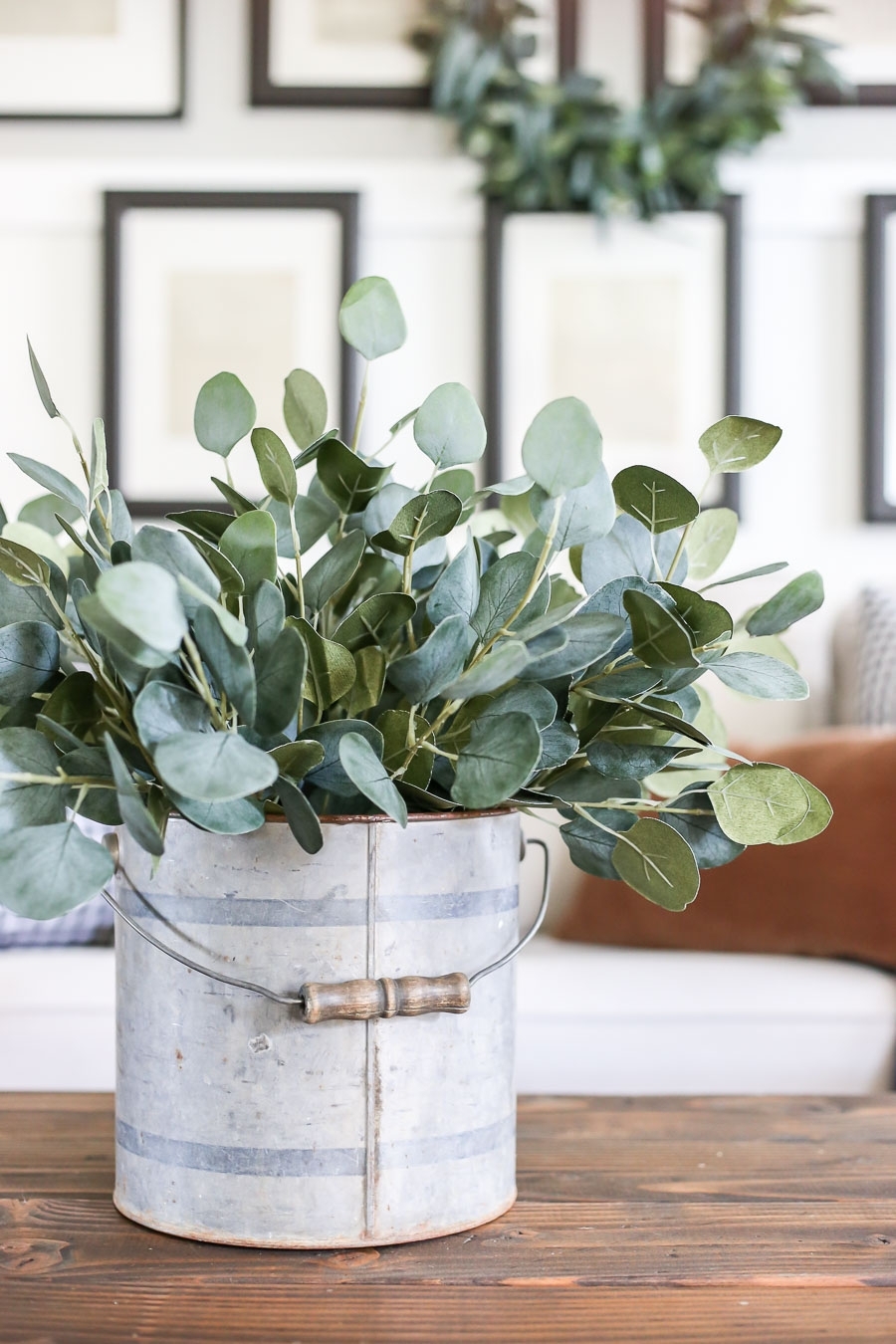 SHOP NEUTRAL FALL LIVING ROOM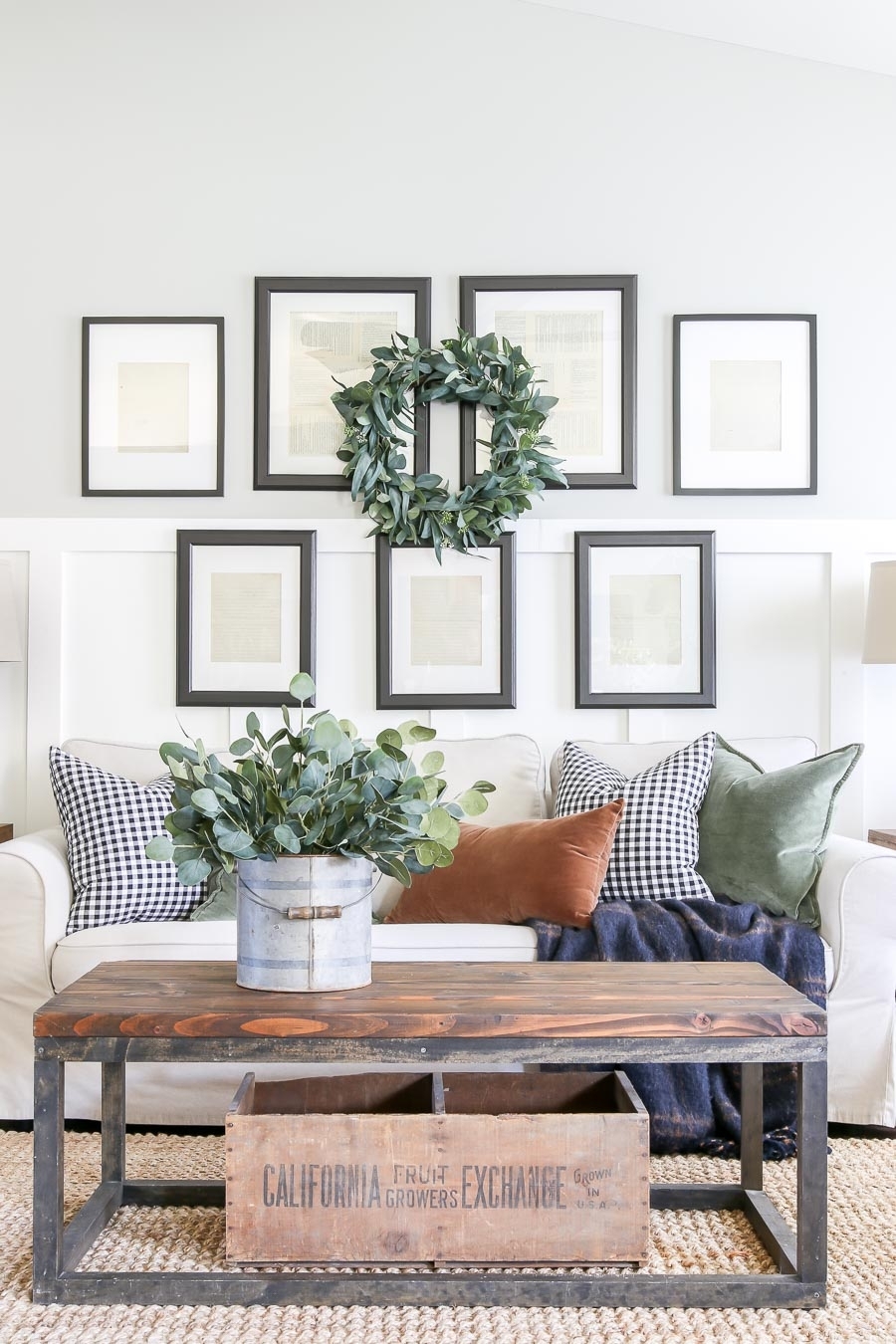 So what team are you on? Team hanging on to fall? Or team already decorating for Christmas?
There's no wrong answer here!
Check out my other fall rooms from this season:
PIN IT FOR LATER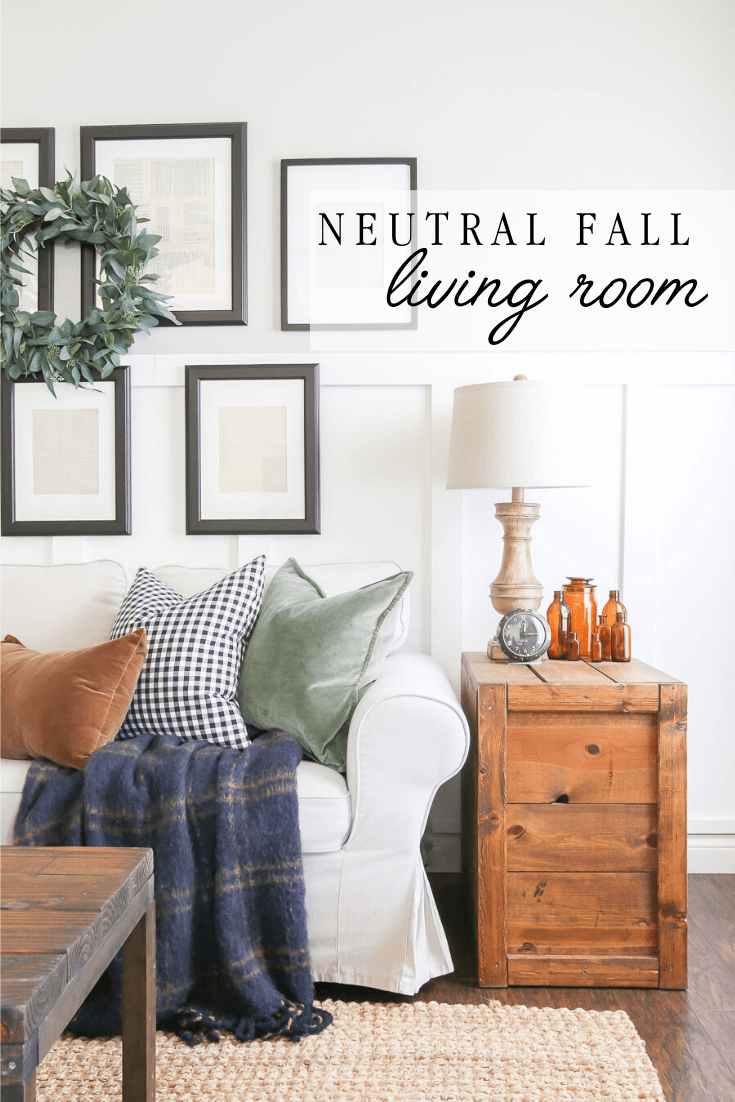 ---
F O L L O W A L O N G
Facebook | Instagram | Pinterest | Twitter
---