Simple Plaid Fall Living Room
Super simple fall living room home decor for the season. Plaid, neutrals, and pumpkins make for an easy seasonal transition.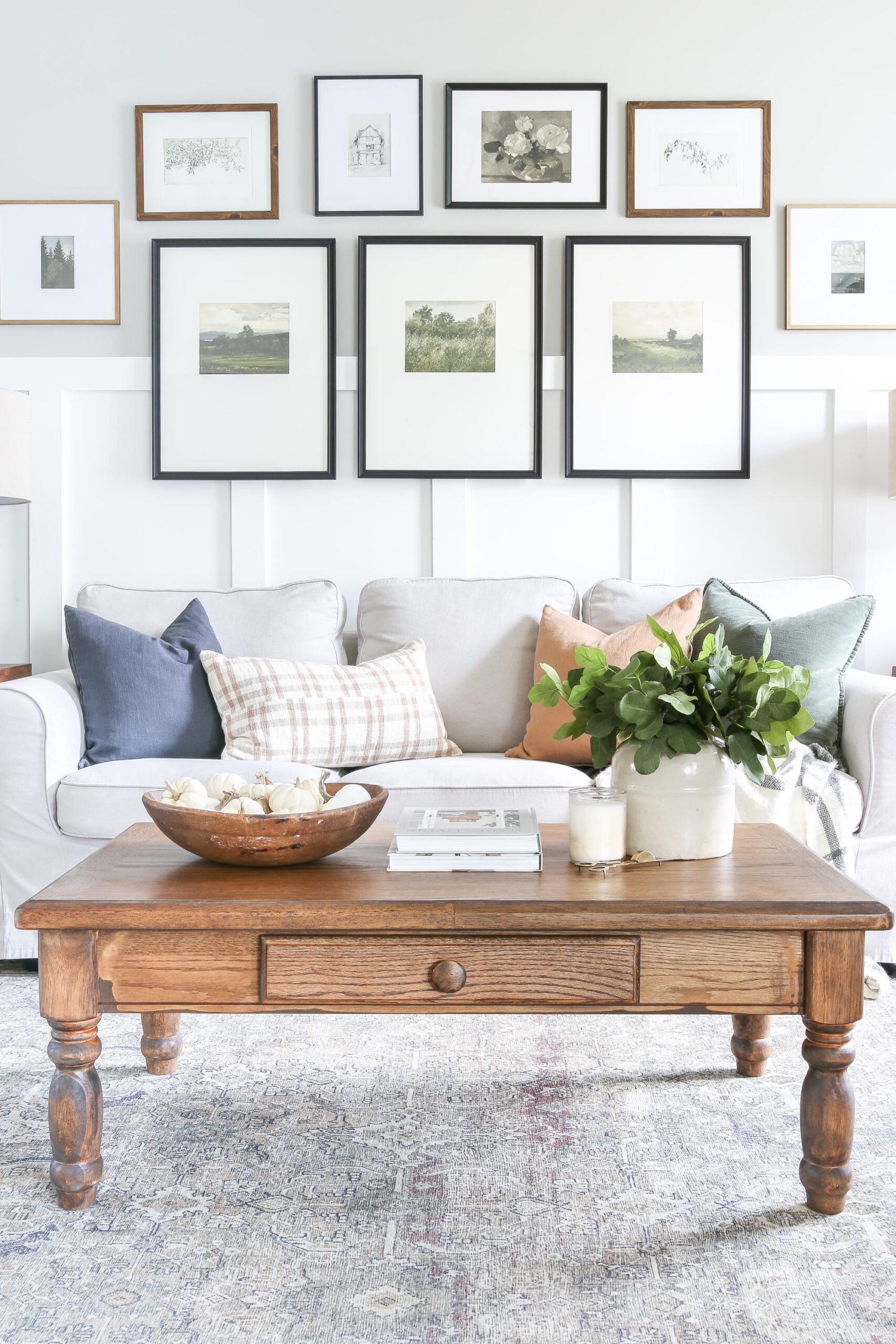 Transitioning seasons can be a bit overwhelming sometimes. It may feel like you need to buy all the new things, or deck your house out with a million pumpkins, but it can be a lot simpler than that.
This year I decided to use a lot of what I already have, and just added in a new plaid pillow and a few little five dollar faux fall plants. Thats it.
I'm trying to keep things easy this year while I'm growing this tiny human, and I find that I am enjoying the process of decorating more with less.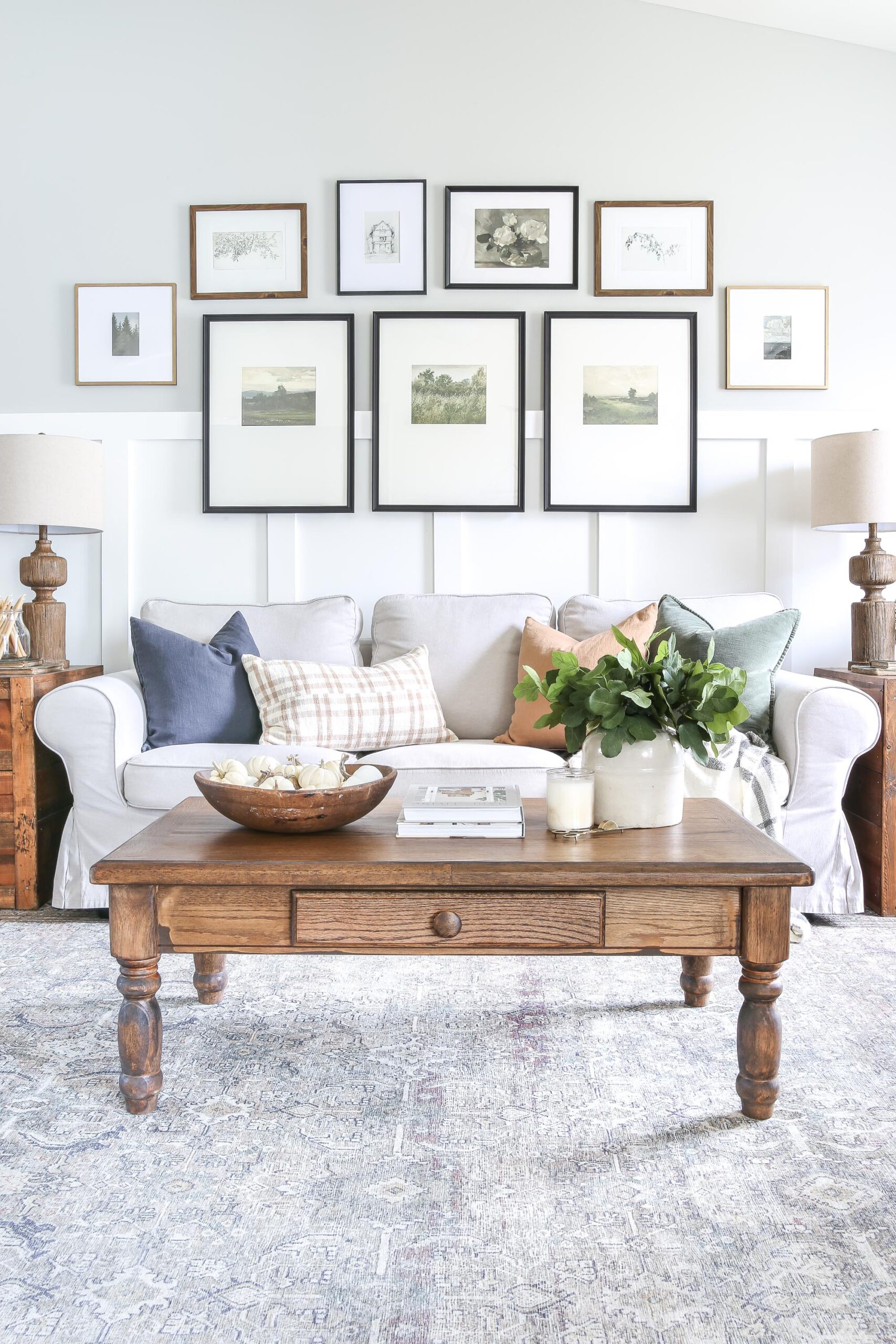 Need some help transitioning your home decor from summer to fall? Check out my post: Four Home Decor Items to Switch our for Fall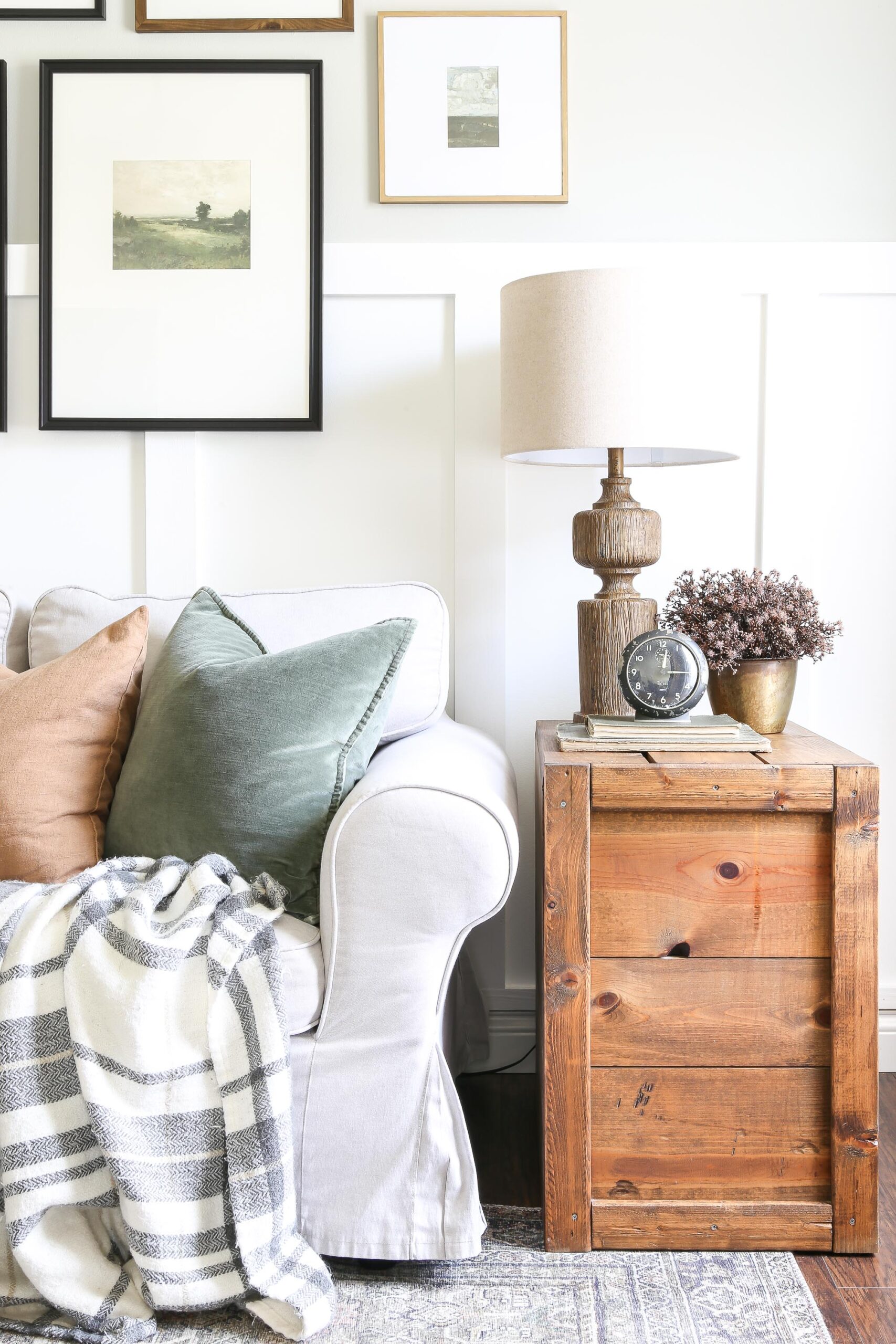 Fall Color Schemes
My color scheme this season is a lot of the warmer yellows, mixed with olives and darker fall accents like burgundy, browns, and charcoals.
I think my favorite part of getting my decor plan together for a transition like this is playing around with different colors.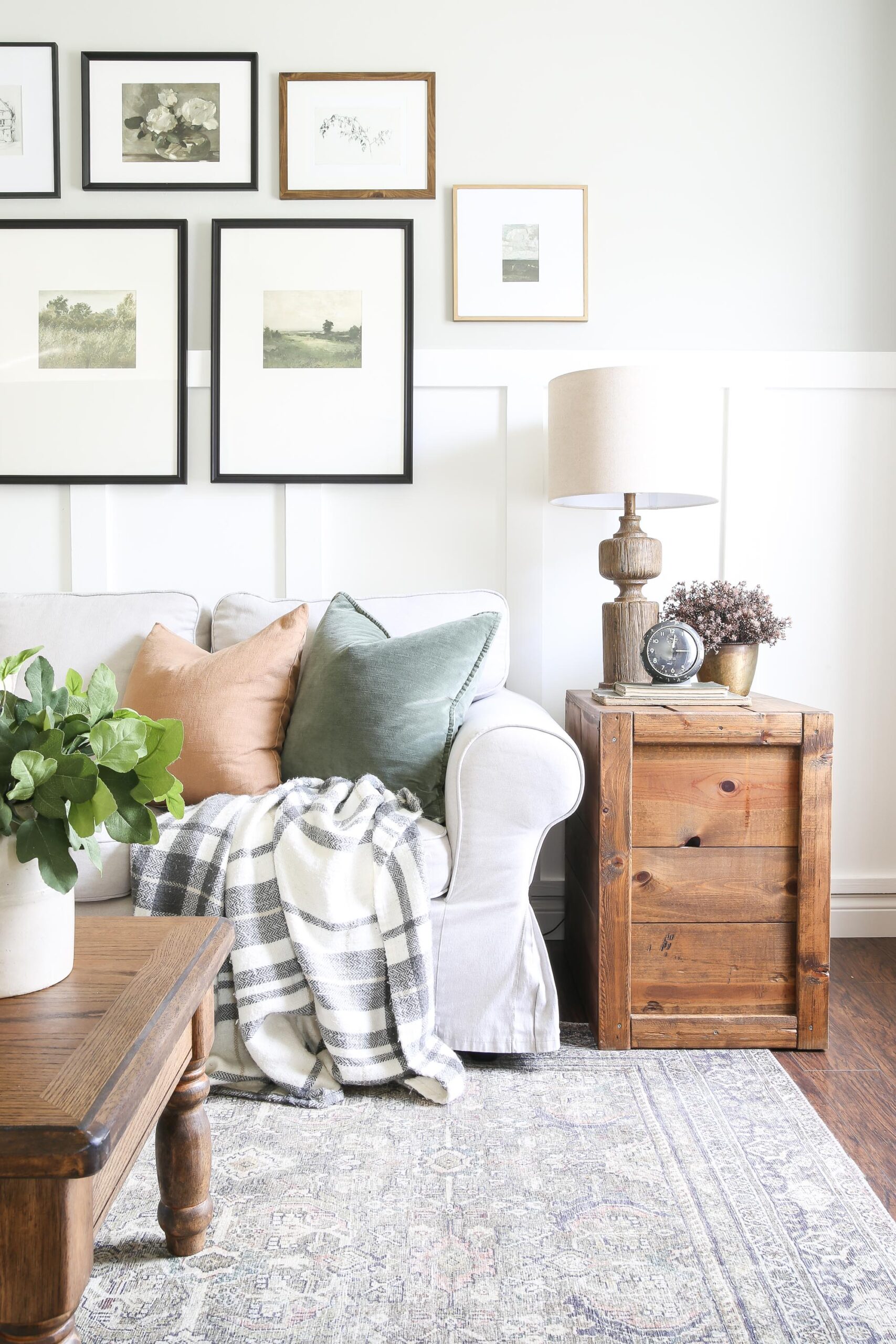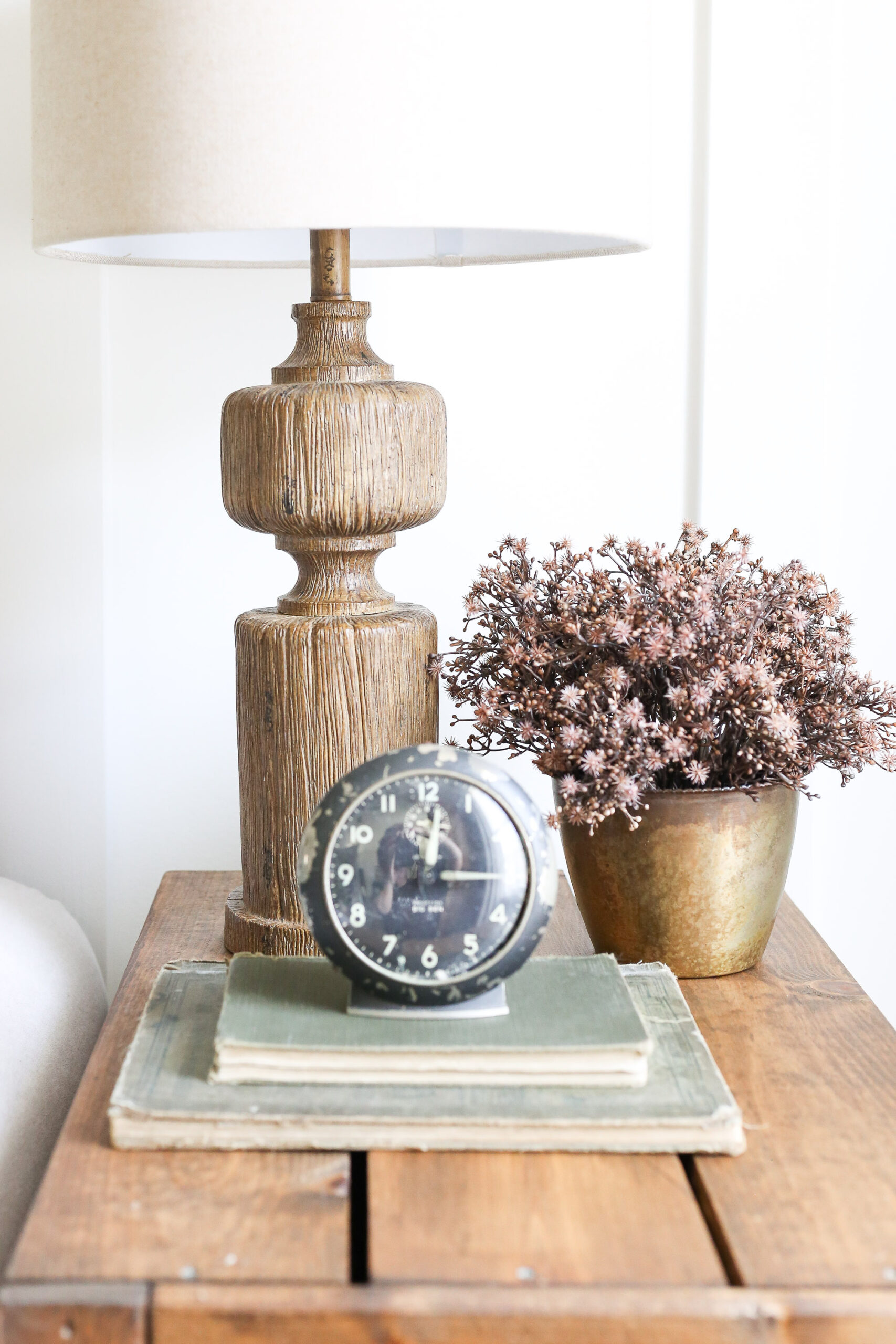 Brass Accents
Of course fall to me means a lot of brass accents too. I love these brass planters I got a few years back and making some DIY little pots with stems from a craft store. Such a quick easy little project you can customize however you'd like.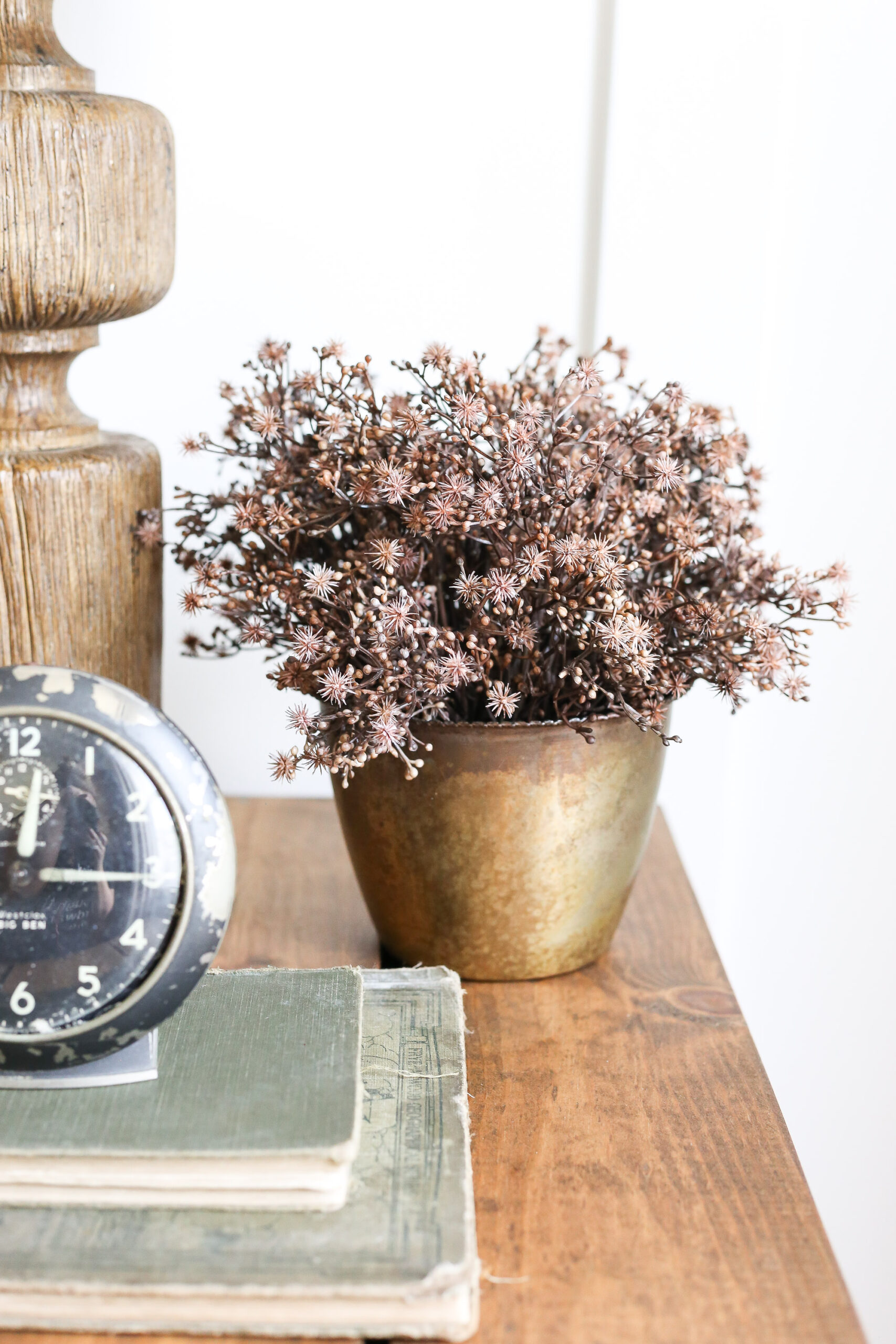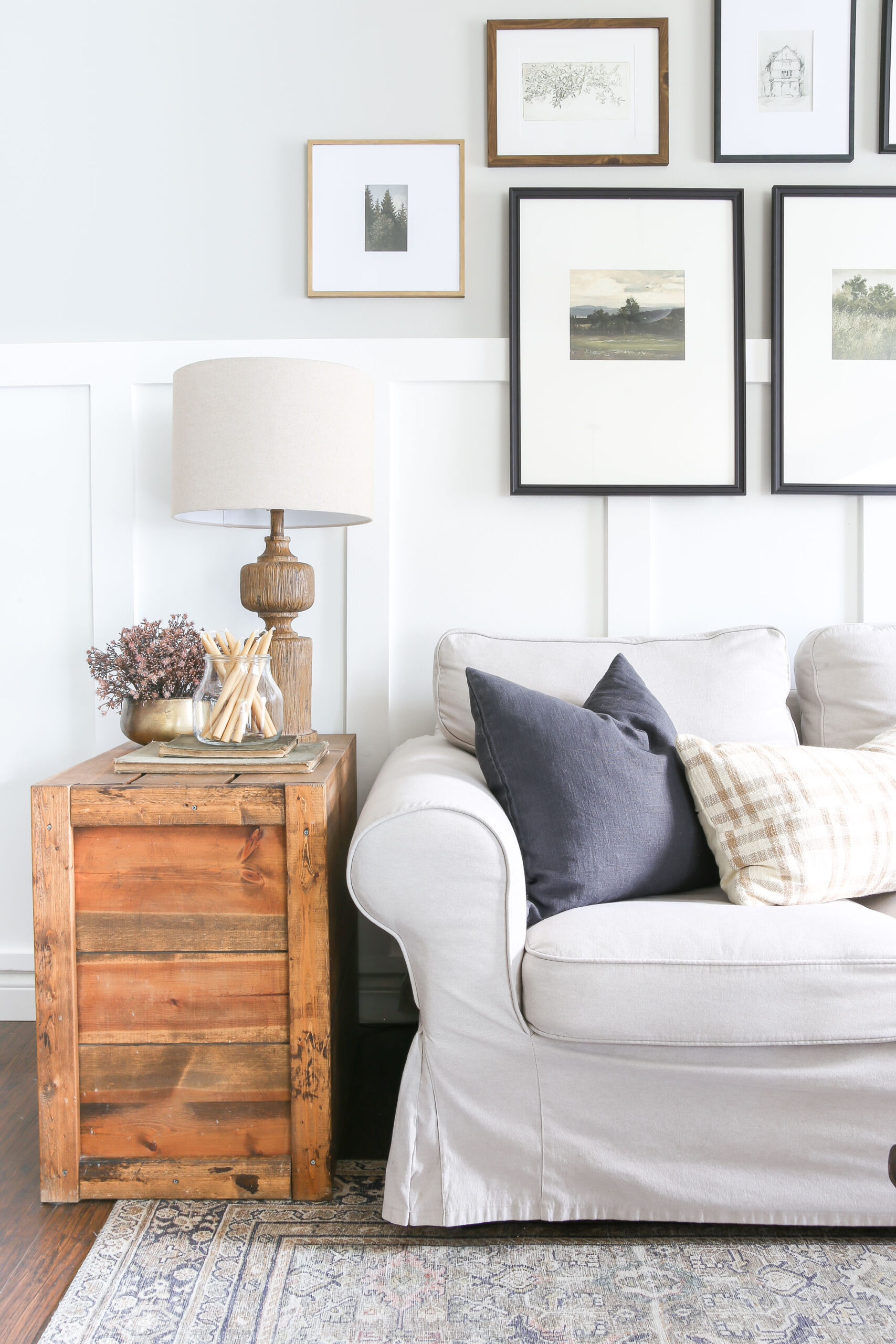 Taper Candles
Taper candles are always fun to add in too. Whether you put them in glass jar like I have here, or use brass candlesticks, they always remind me of cooler weather and the holidays.
Use different colors too, don't just go for the basic white ones!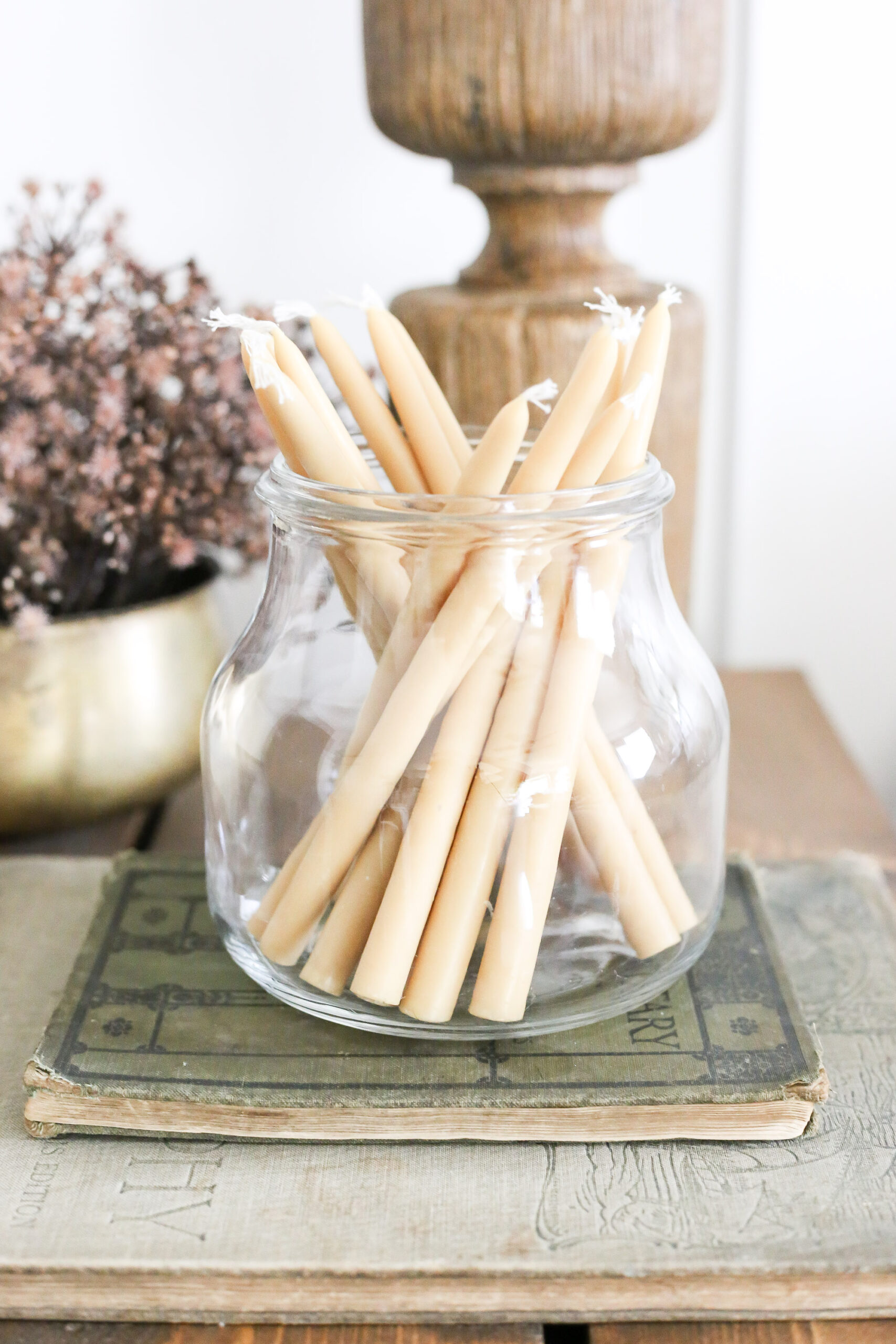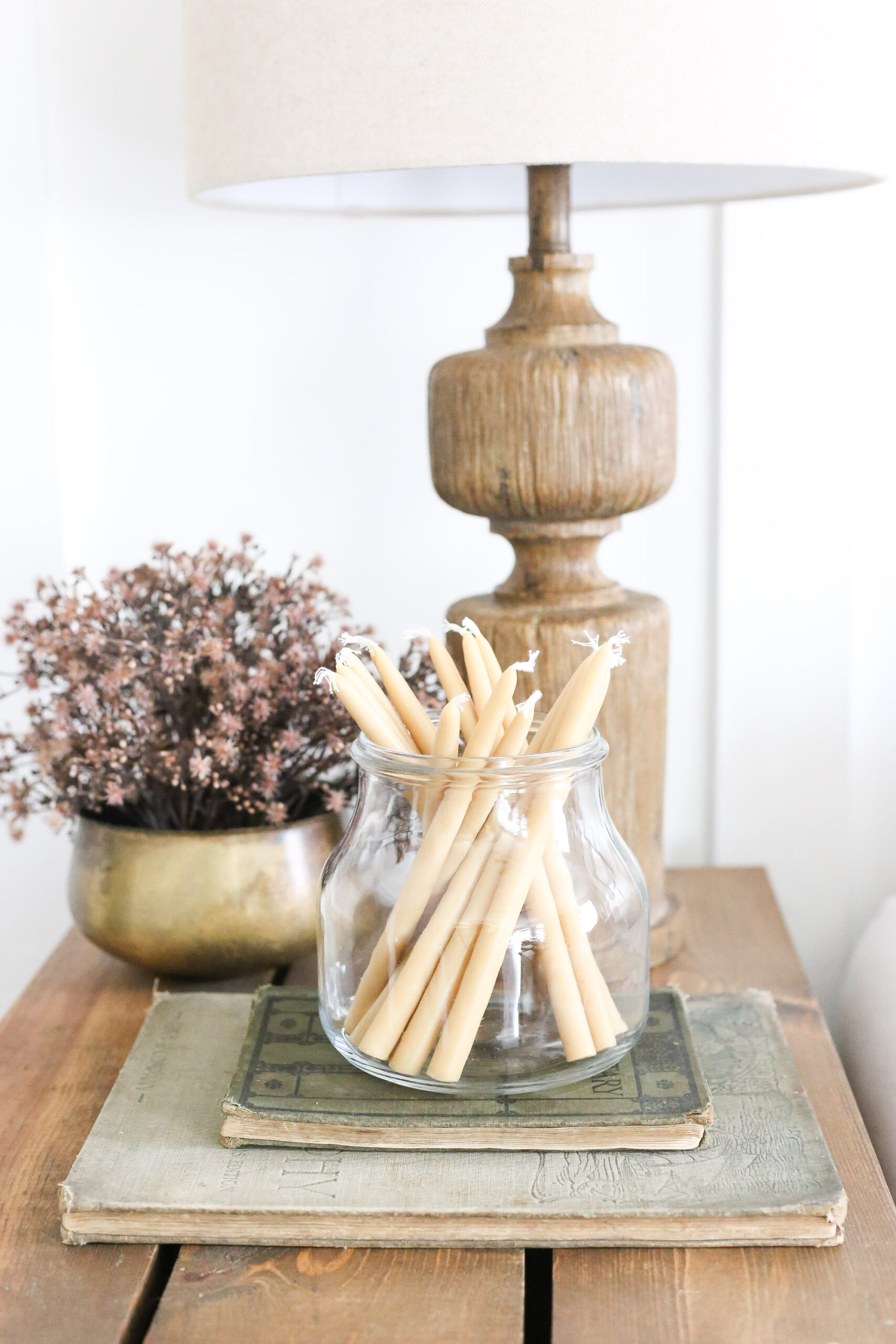 Leaves and Pumpkins
My fall decor accents usually just consist of fall foliage and pumpkins. I love adding in fall leaves to a crock or some other antique vessel, and just arranging a bowl full of mini pumpkins.
Again, you don't have to have all the fall things to change up your decor, just a few things will do!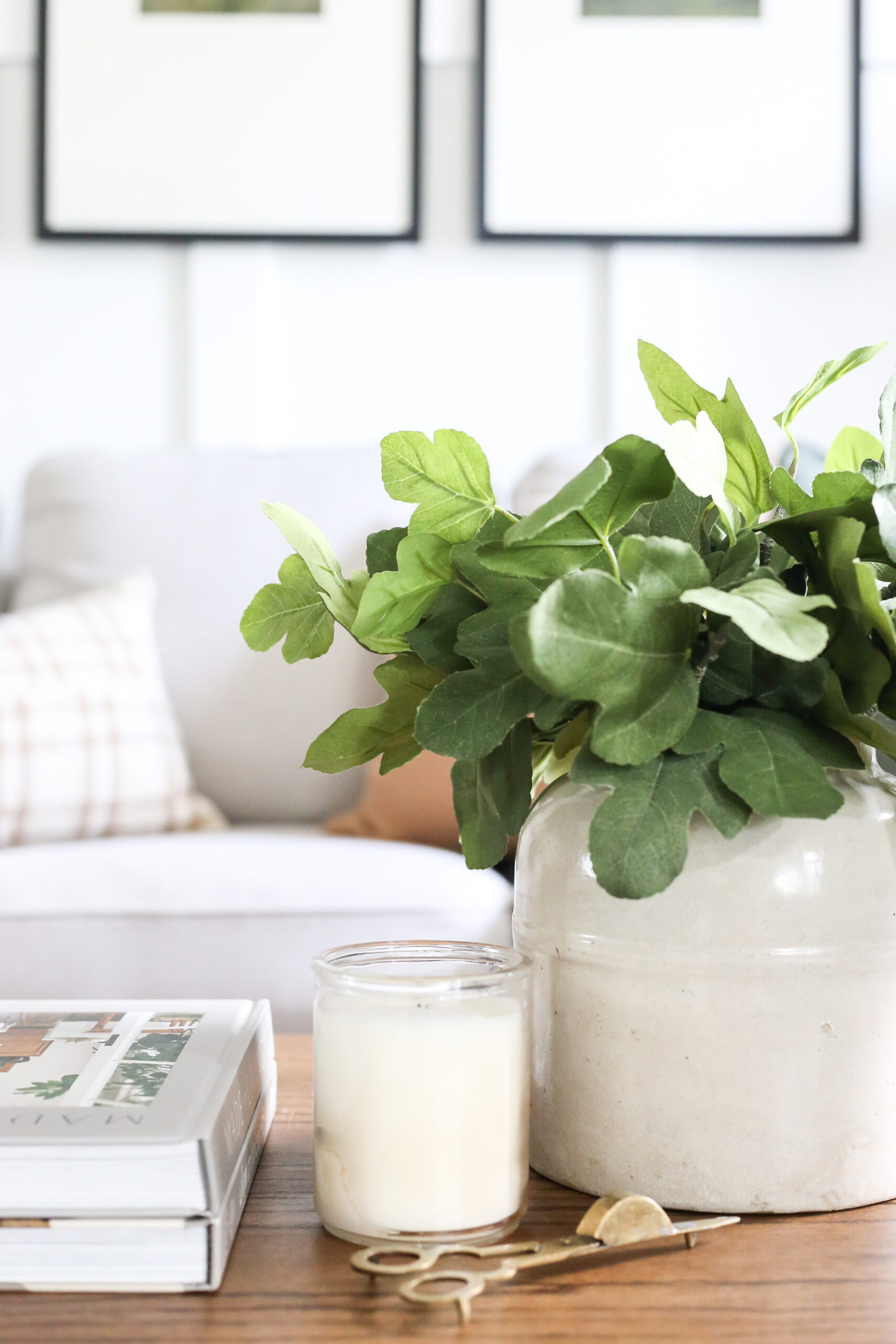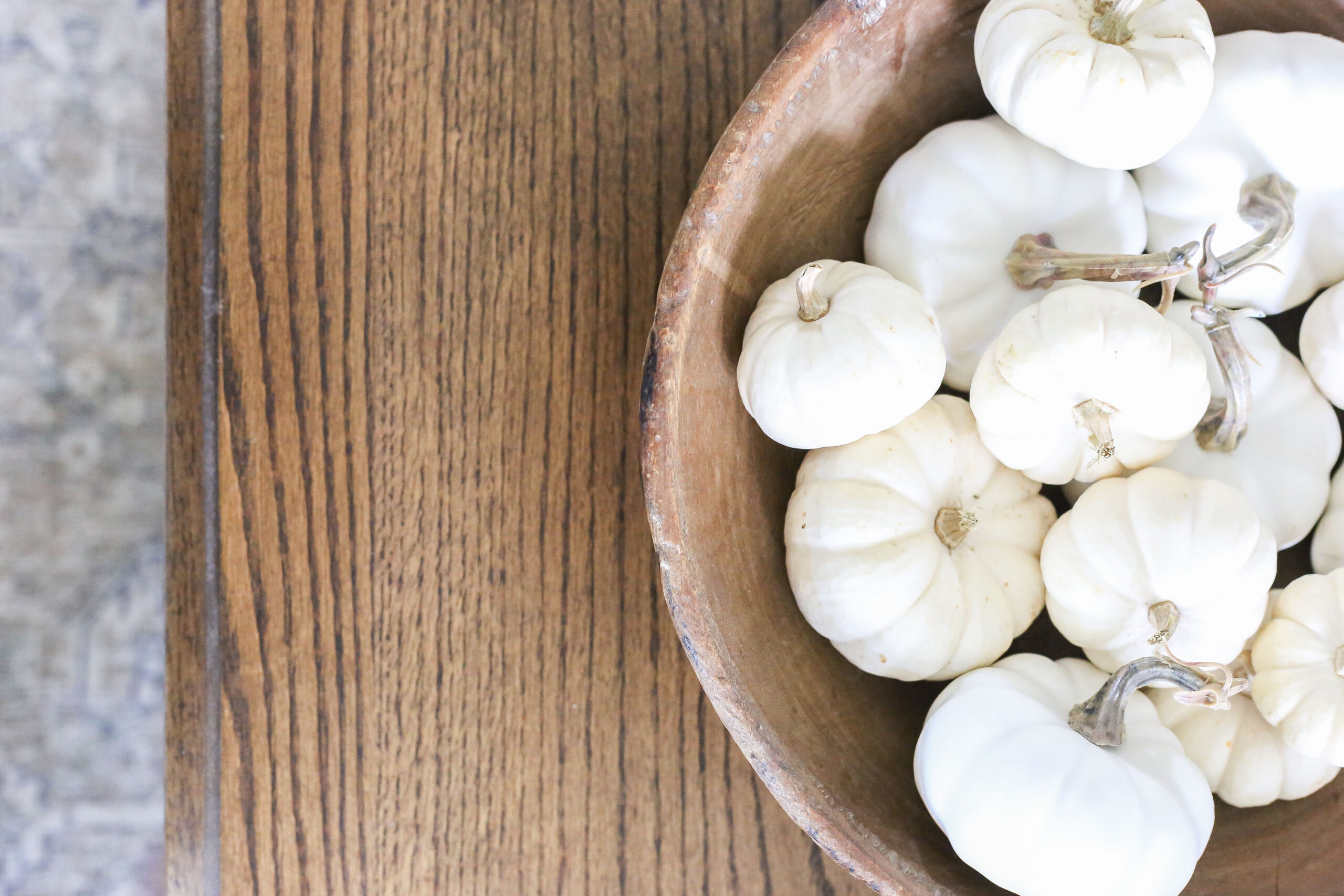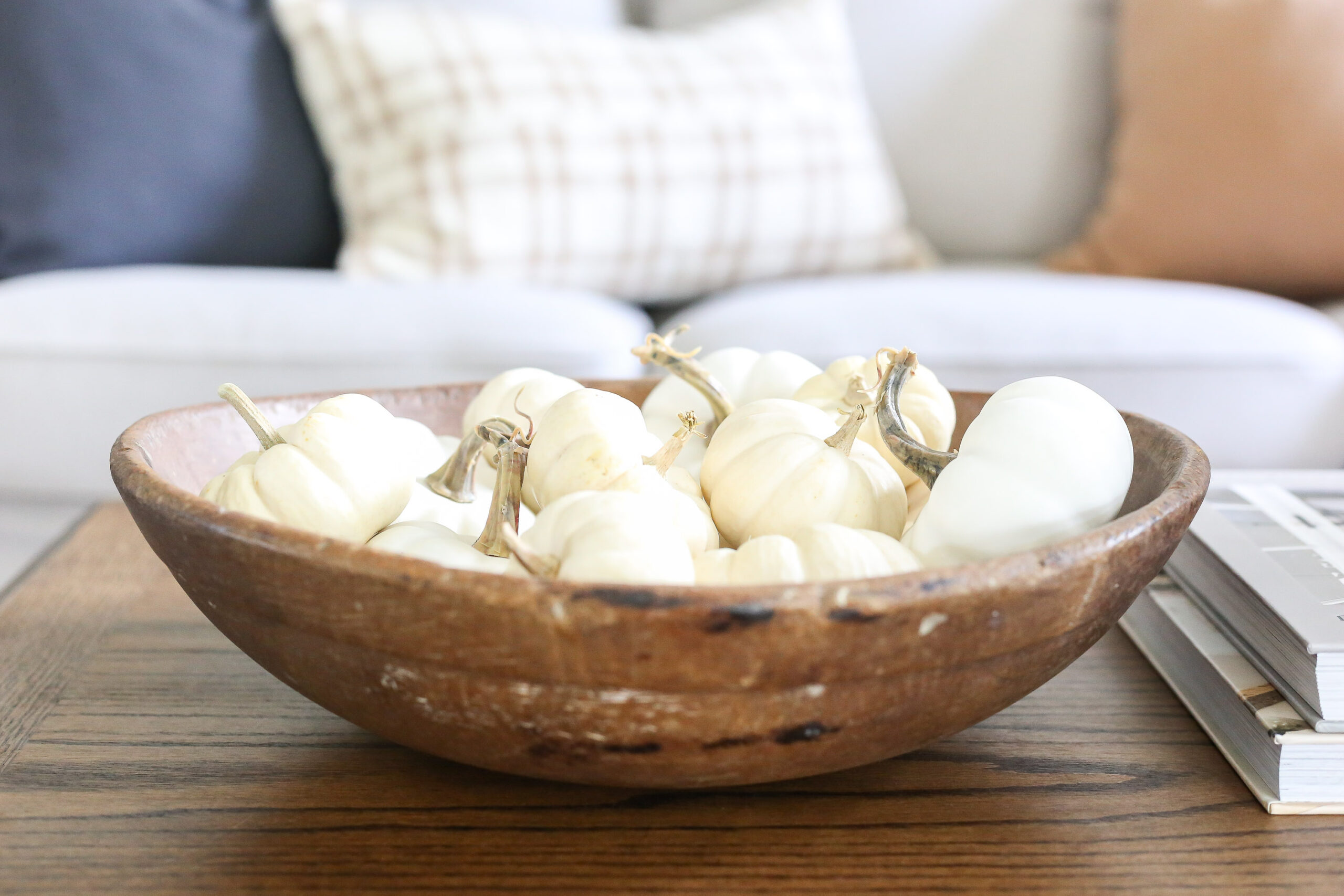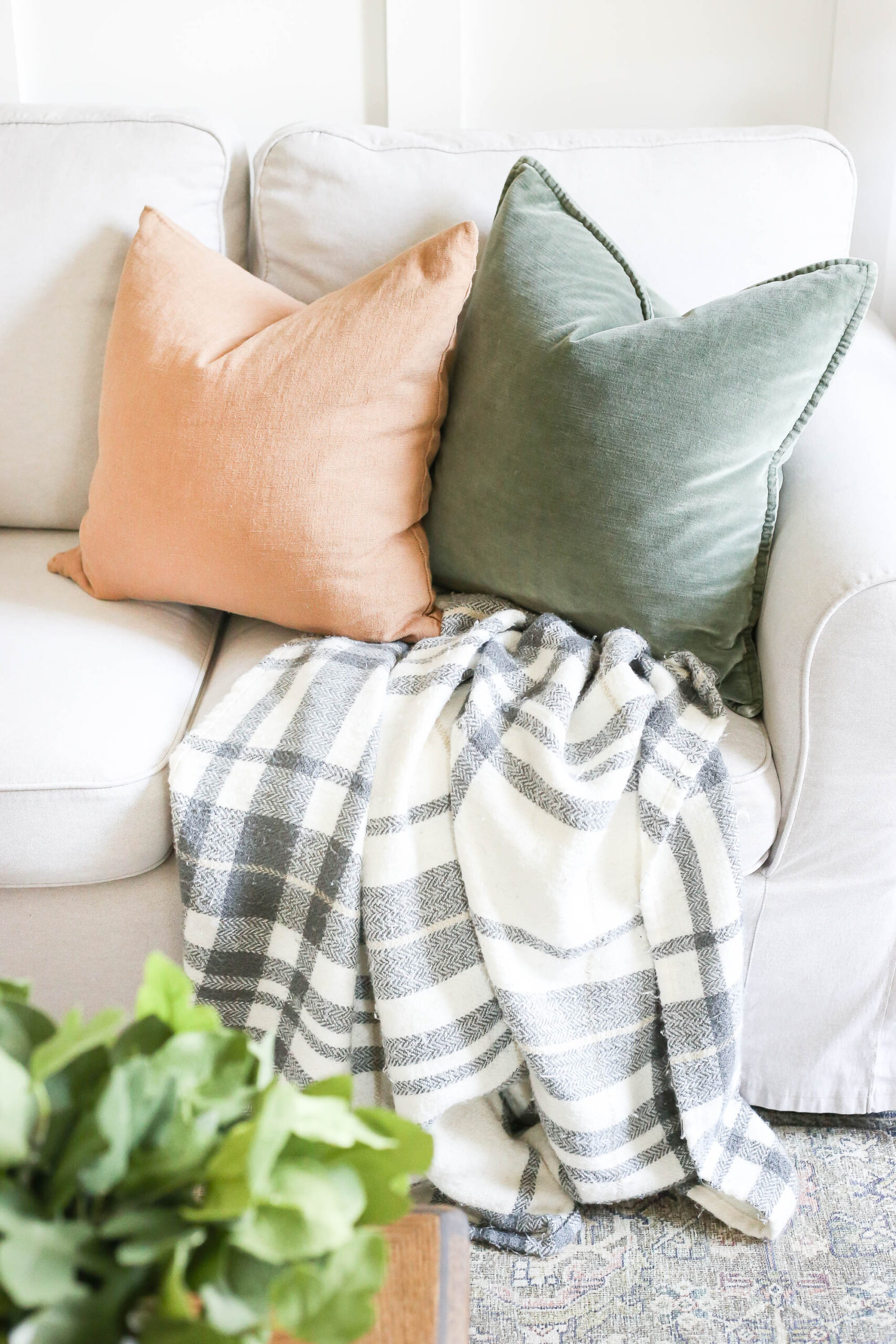 Fall Fabrics
Another one of my favorite aspects of decor to switch out for fall are fabrics! Plaid is hands down my favorite seasonal fabric to use. I don't go crazy with it, but adding in with a pillow and a throw or two does the job!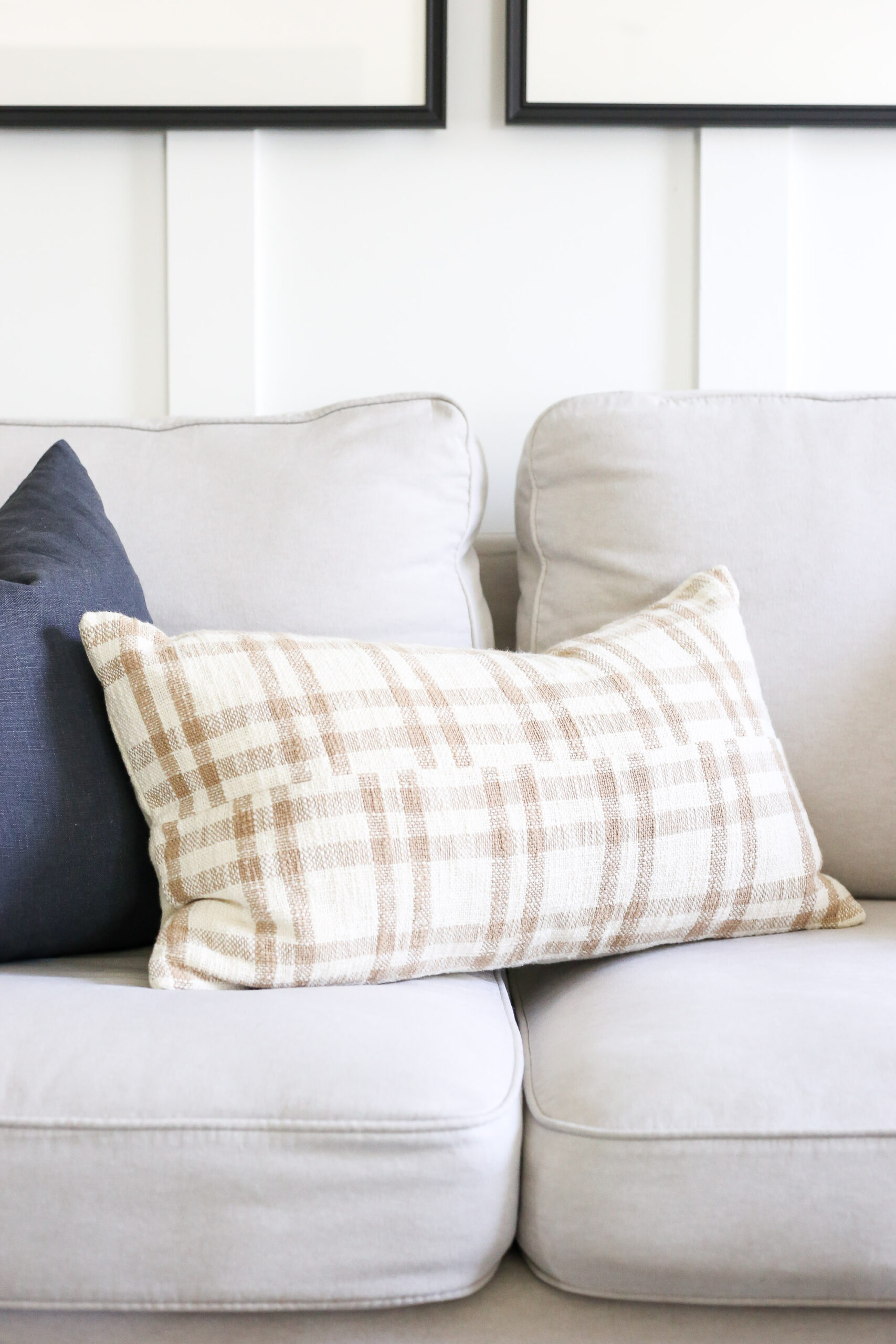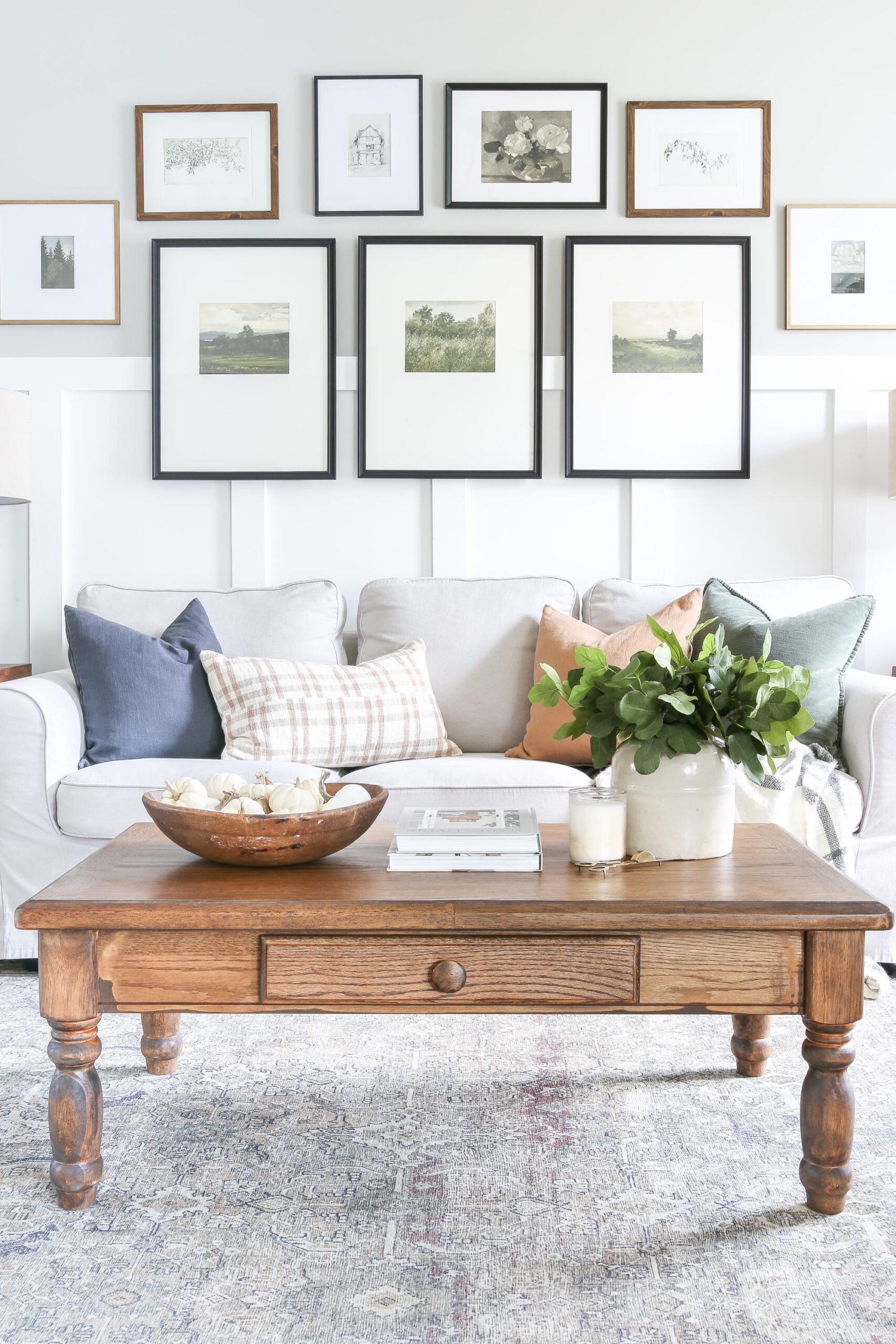 Other Fall Decor Posts
Pin This Post for Later