How to Decorate the Dining Room for Fall
This post may contain affiliate links. For more information please see our disclosure policy.
Subtle touches of fall have made their way into the dining room. Dried hydrangea, taper candles, and buffalo check are all great ways how to decorate the dining room for fall.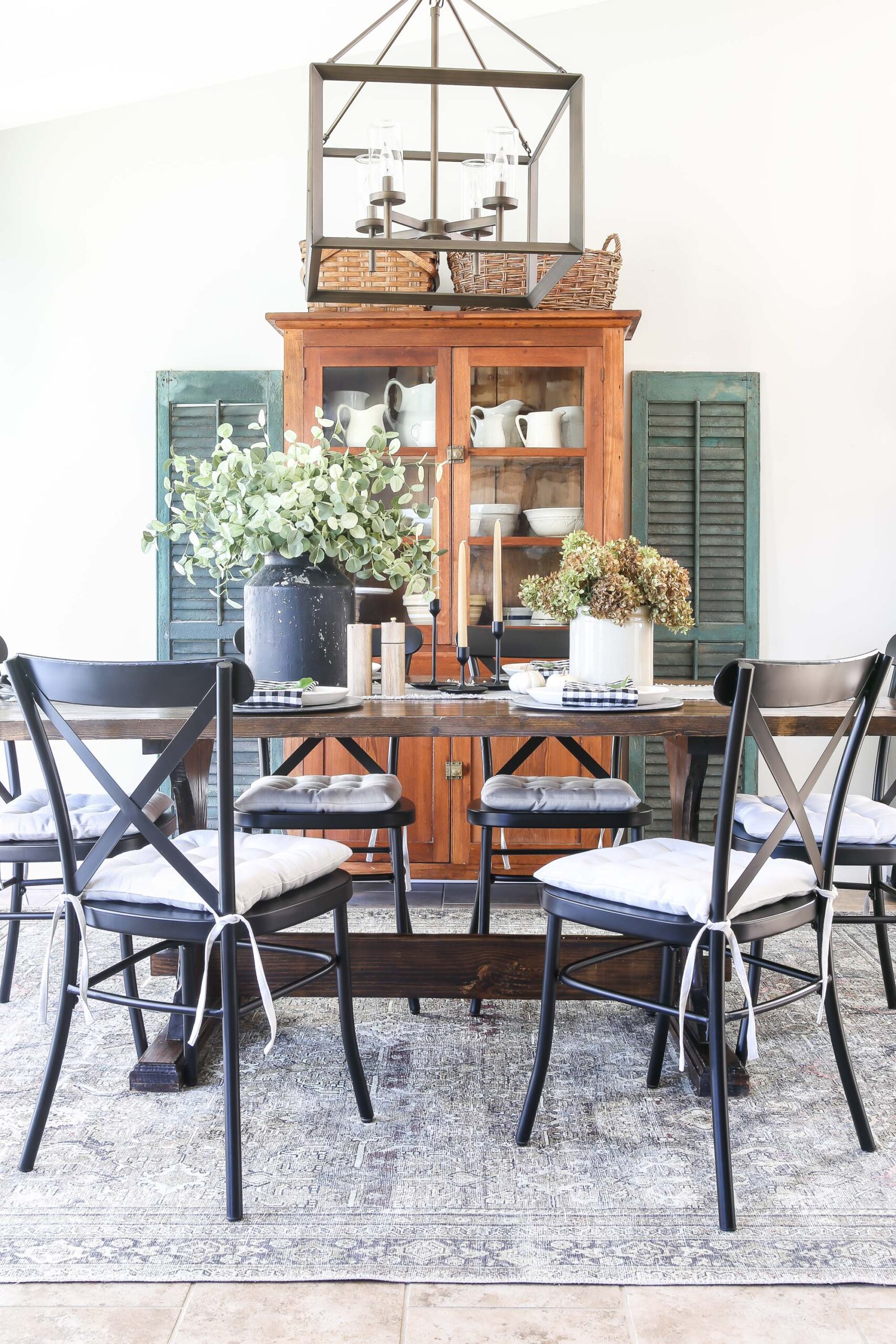 Fall has made its way into our dining room with a few subtle touches for the season. I wanted to share how to decorate the dining room for fall because it's obviously a fun one to do for Thanksgiving.
I didn't do anything drastically different from how it looks regularly, but just added a few extras that feel like fall to me.
Decorating for a new season doesn't have to be hard. Pull from what you already have, and bring in natural elements from outside that helps to create the look you want.
Here is how to decorate the dining room for fall in your home too!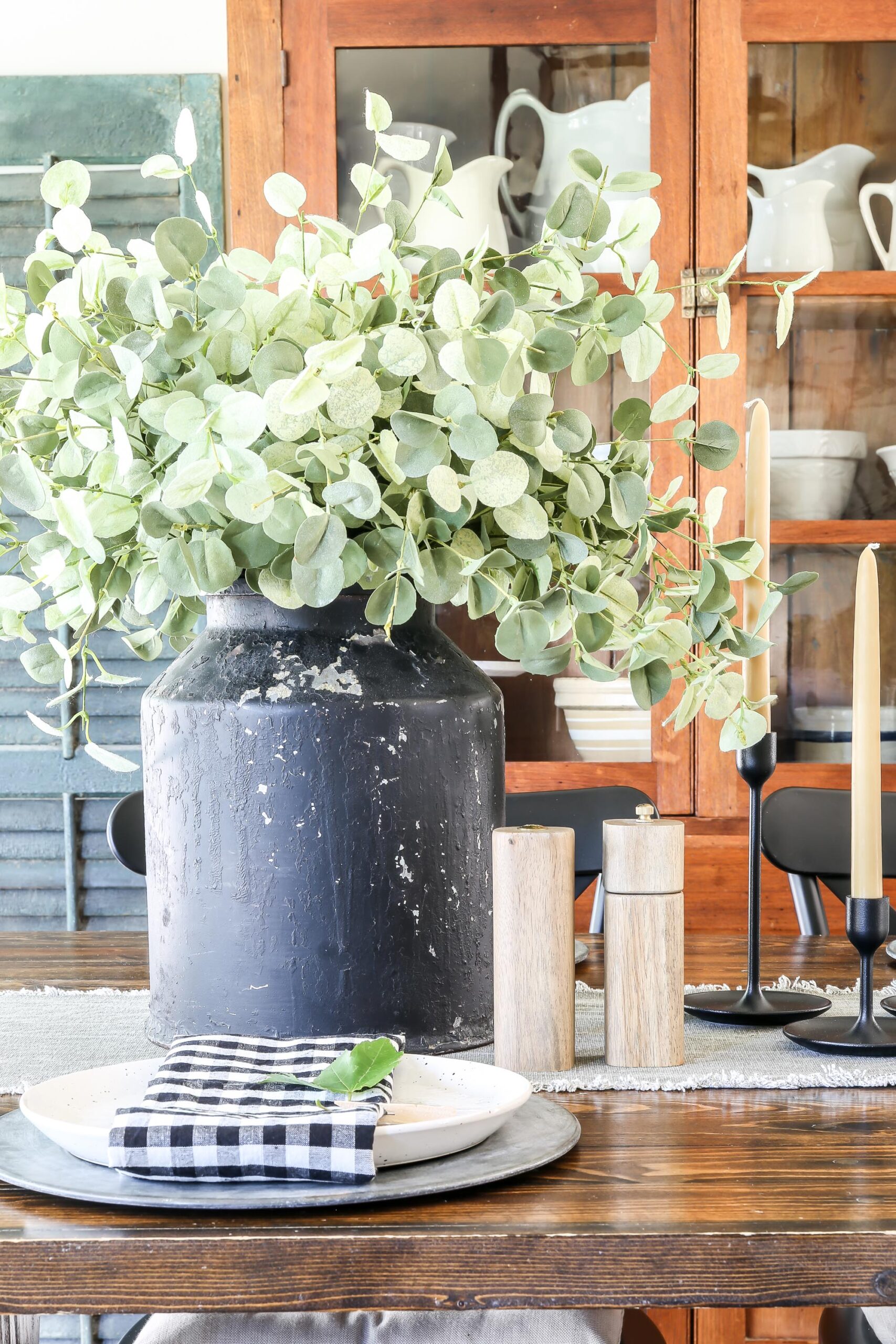 Find Color Inspiration
For fall in the dining room I wanted it to be a little more muted and classic. My inspiration came from some dried hydrangea I clipped from our yard and arranged in one of my antique crocks. I loved the colors and just went from there.
I always am drawn to something for color inspiration, whether it be a piece of fabric, a certain candle color, some kind of foliage, then I build off of it.
The colors I wanted to use this year include greens, black, brown, and darker yellows.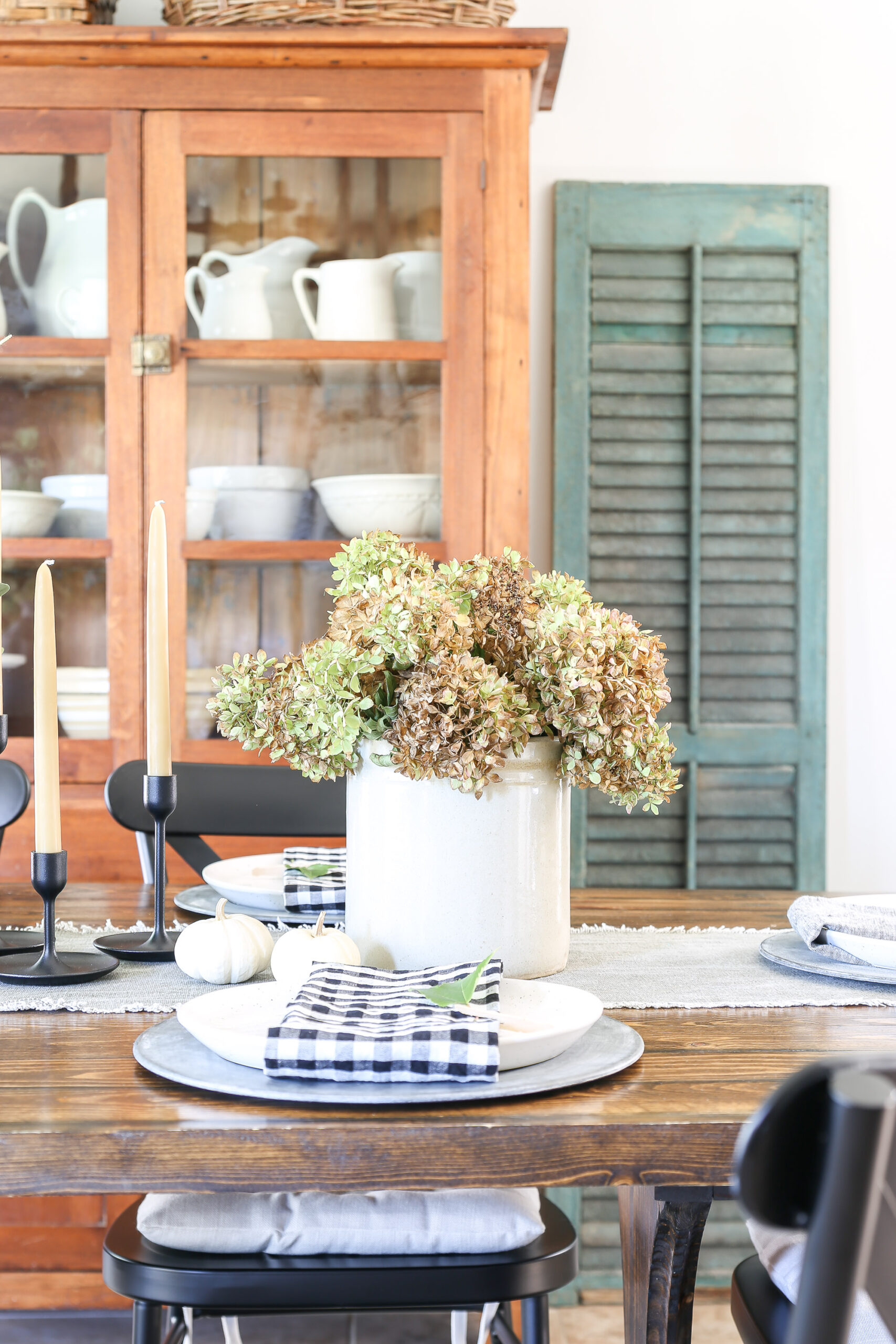 I also make sure to carry the same color palette through our home when I decorate. You certainly don't have to do this, I just like how it flows from room to room.
I've used this yellow beeswax color in almost all our fall decorated rooms this year, and brought it in the dining room with these taper candles. You can also find them displayed in our fall living room too.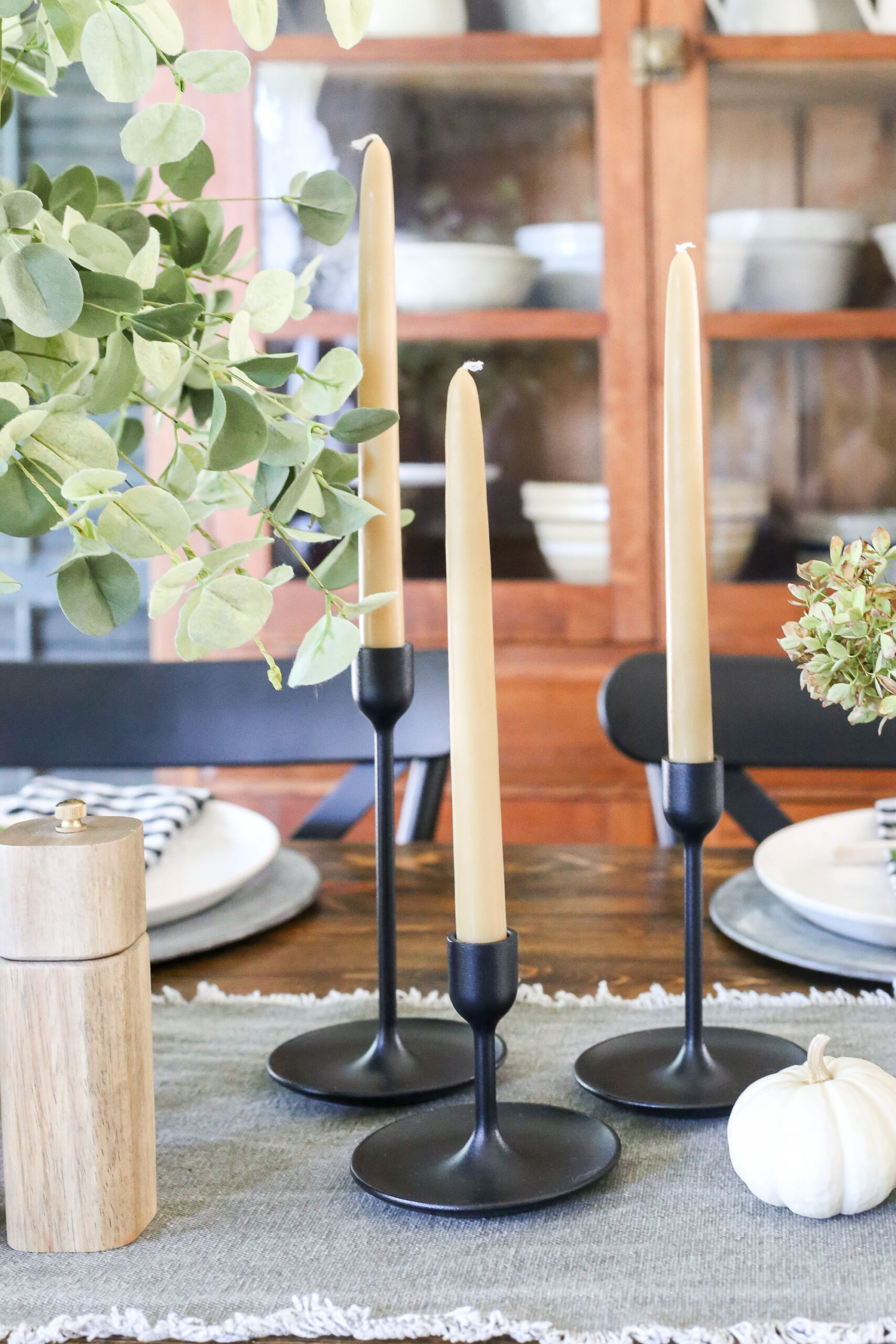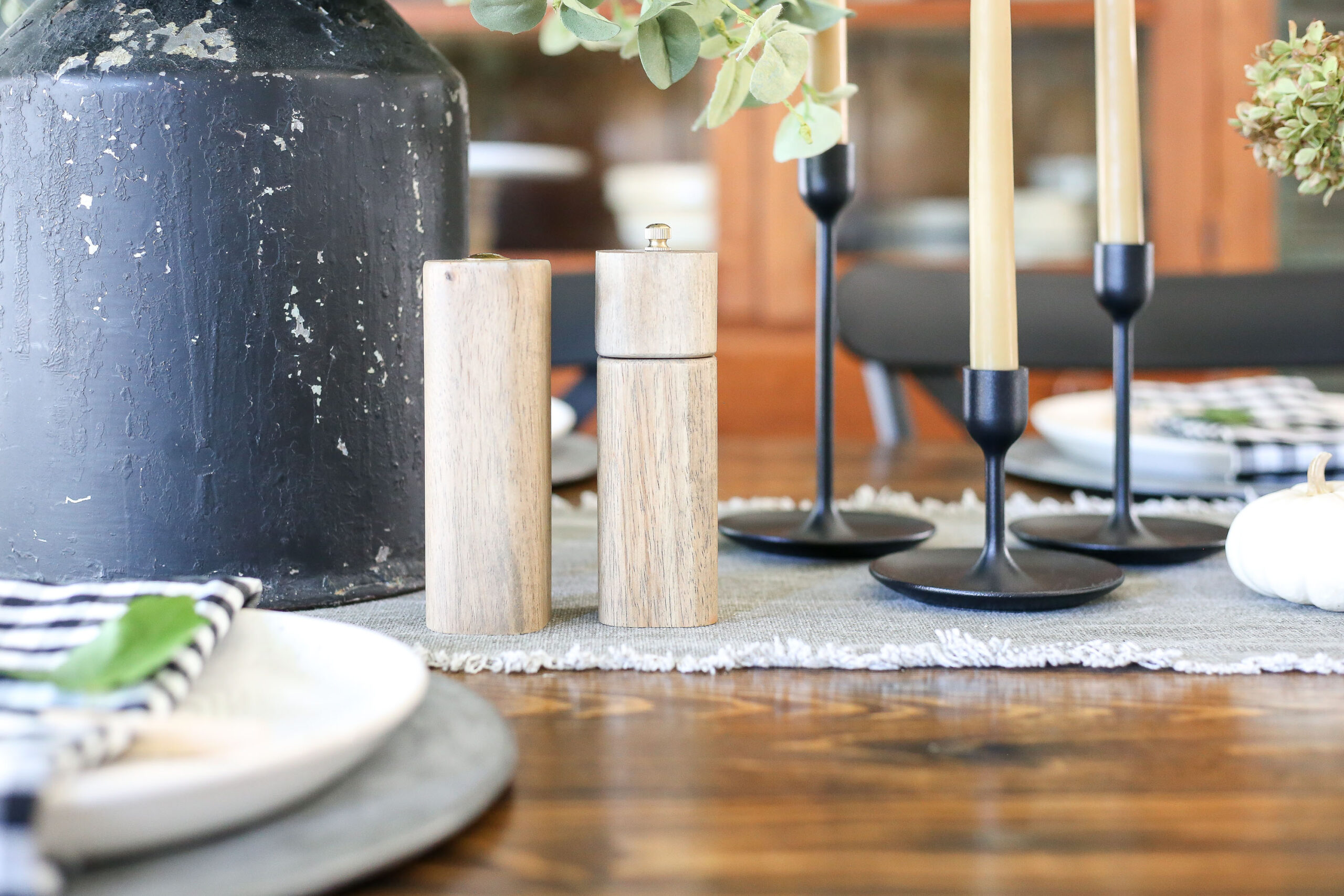 Add in Pattern on Fabrics
I went a little crazy with patterned fabrics this fall. I've added in lots of plaids and buffalo check in every space. To me, a good cozy throw or pillow in plaid or check is the epitome of fall.
In the dining room I went with my black and white check napkins to bring in a pattern. I added an extra fall touch with a little wooden clothespin and fall leaves picked from our maple tree out front.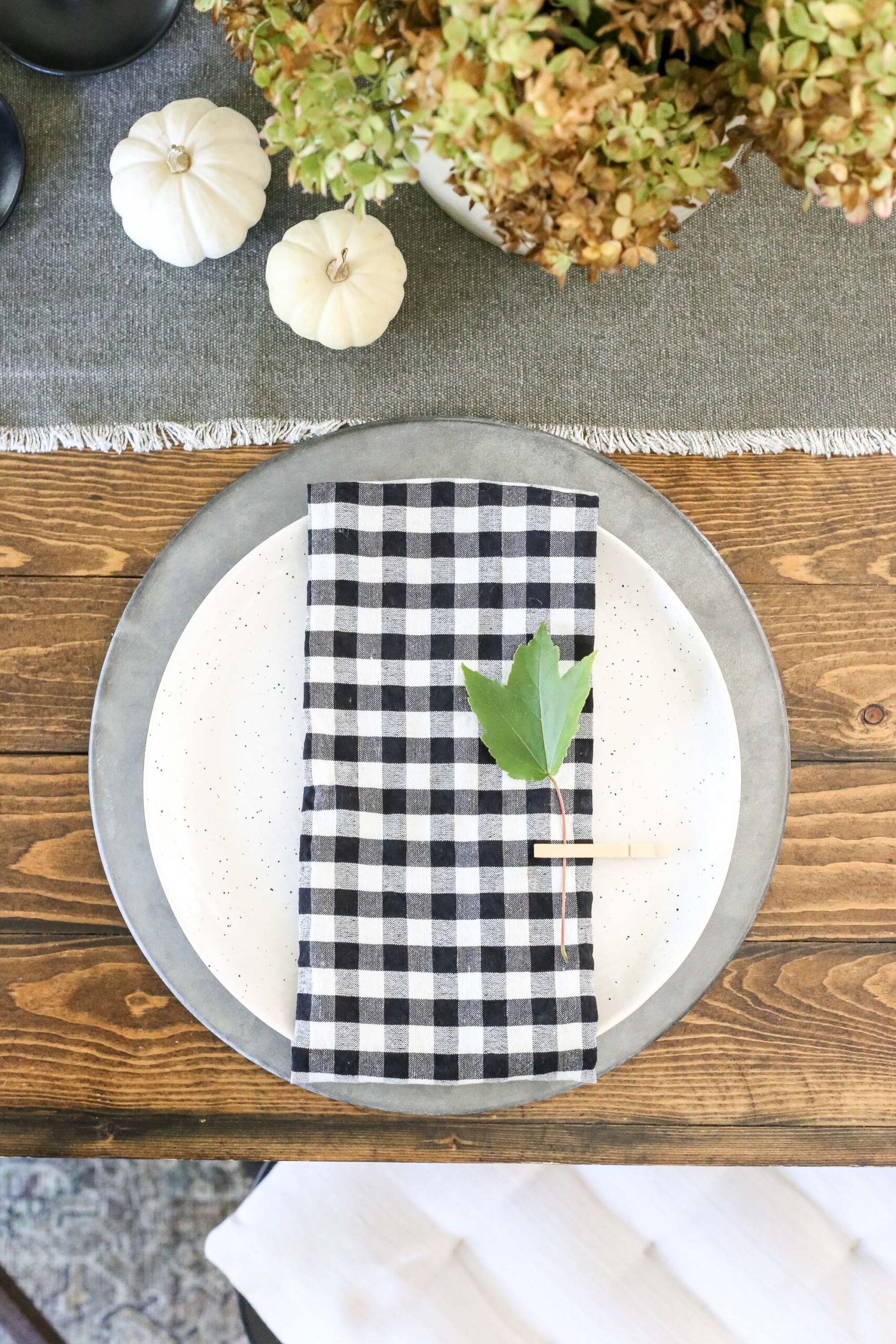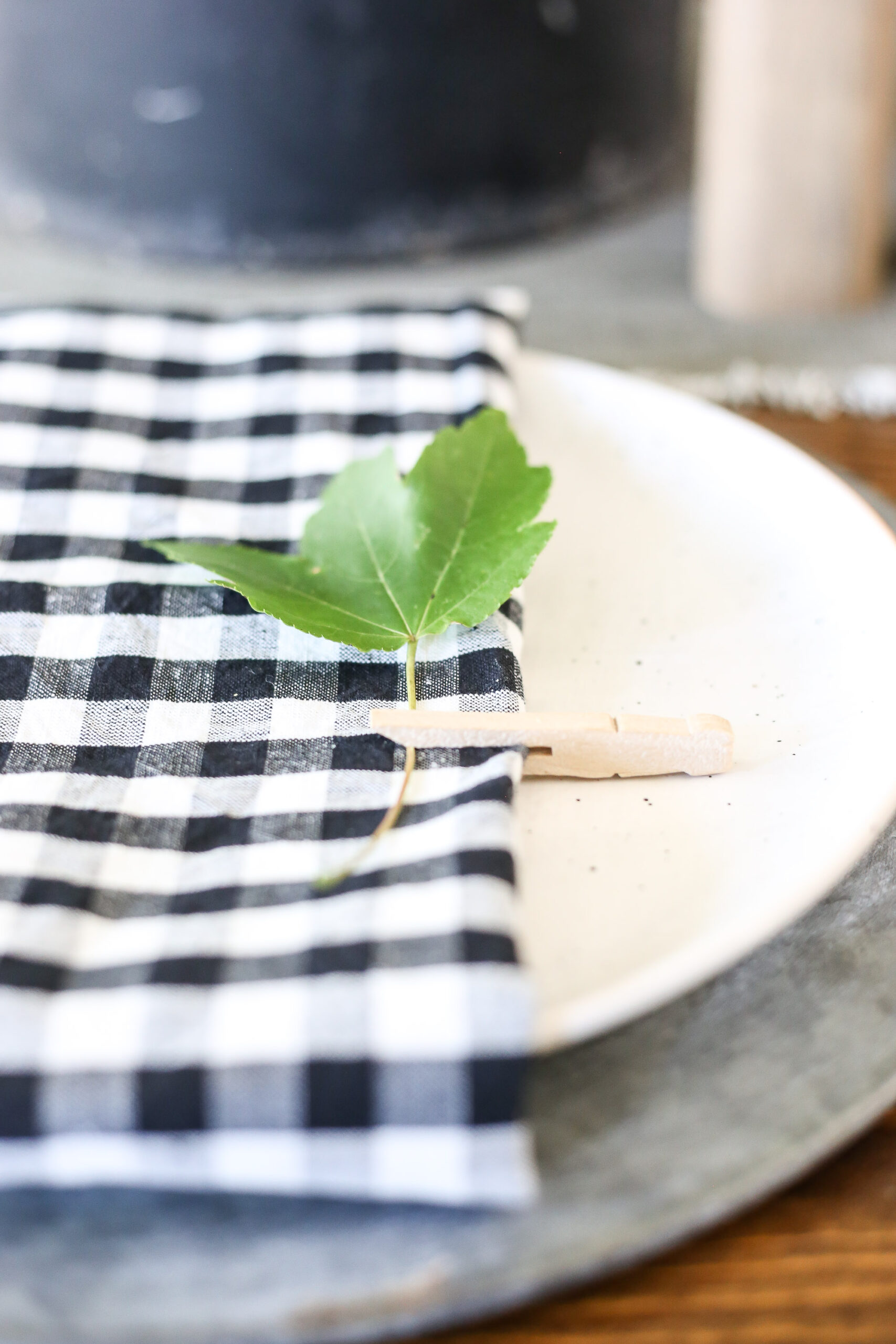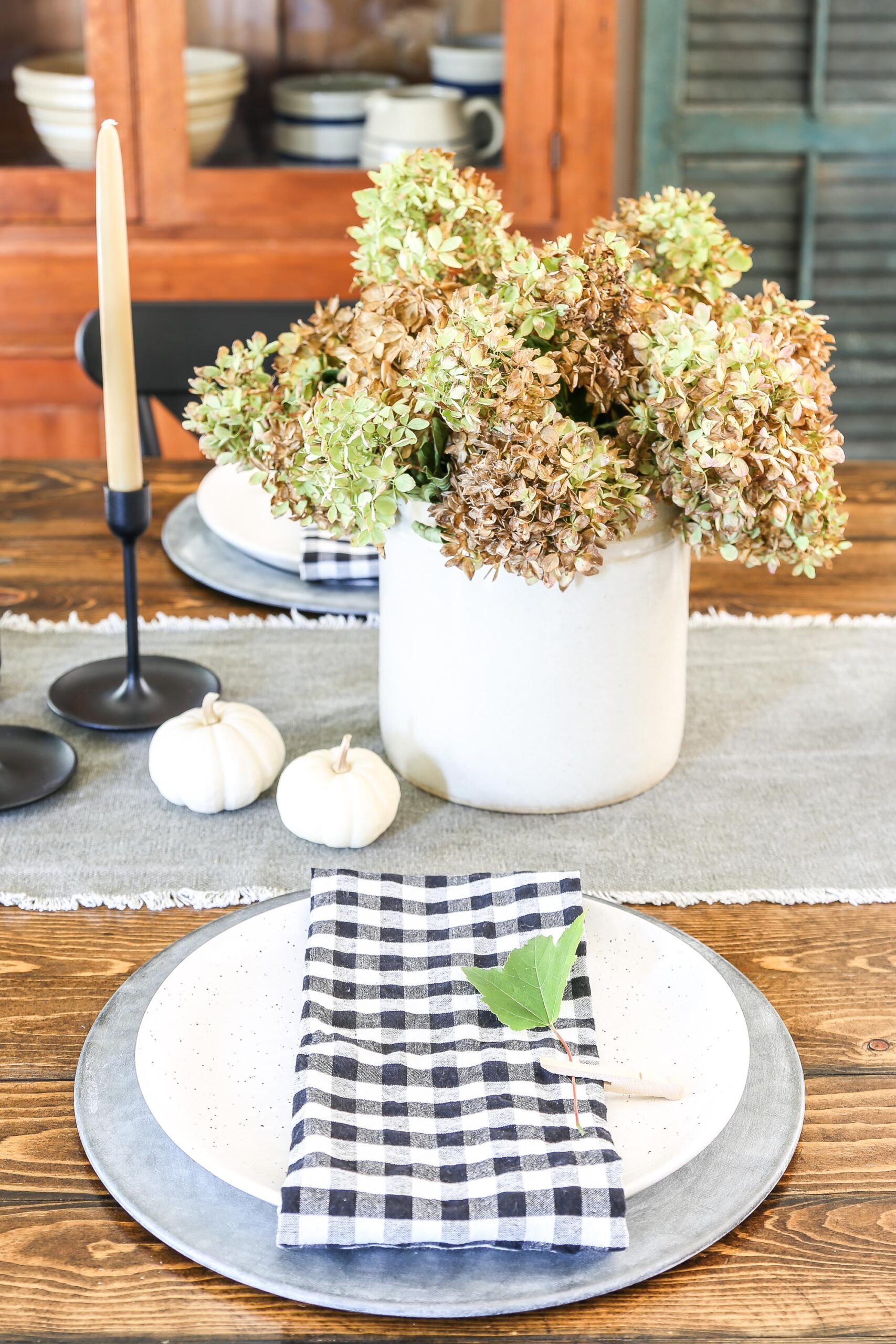 Bring the Outdoors In
This is probably one of my favorite parts of decorating. Not only is it free, but it makes such a huge impact too. I love when fall foliage hits outside and you can go clip whatever you want to bring inside. The colors and textures are unmatched.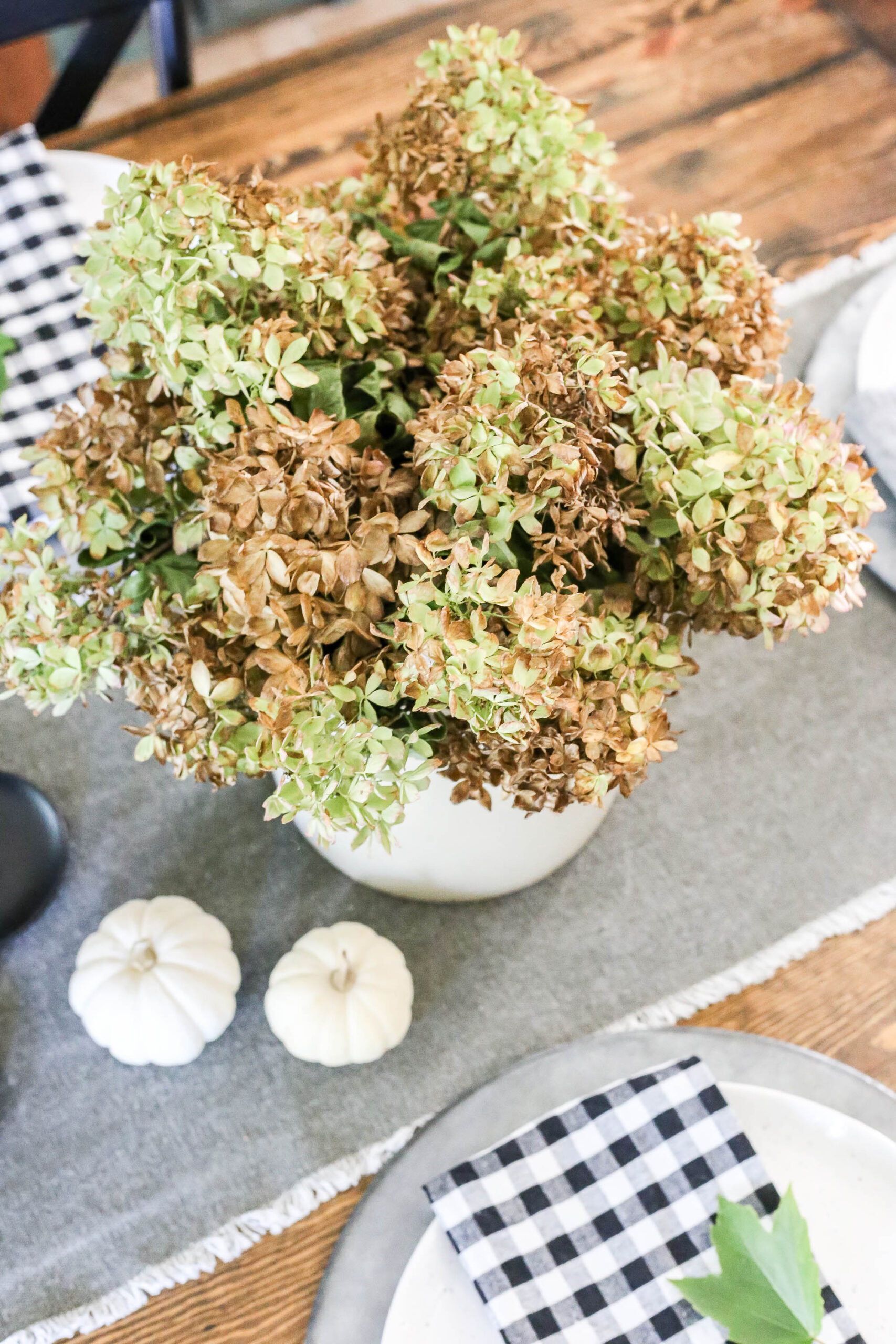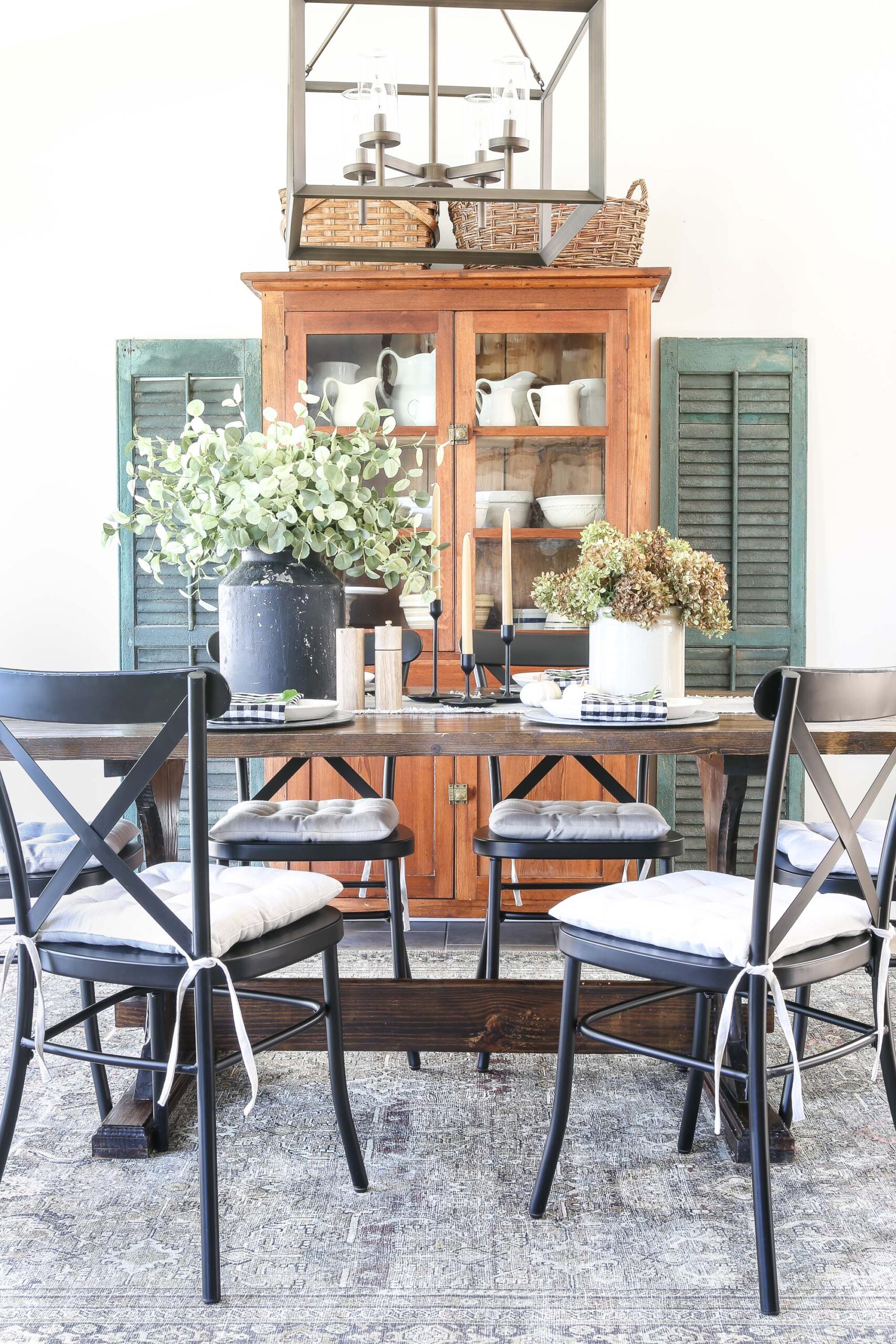 Shop This Post

Other Fall Posts
Pin How to Decorate the Dining Room for Fall for Later