Festive Fall Entryway
This post may contain affiliate links. For more information please see our disclosure policy.
How to decorate your entryway for fall with just a few festive touches. Welcome your guests with fun seasonal decor!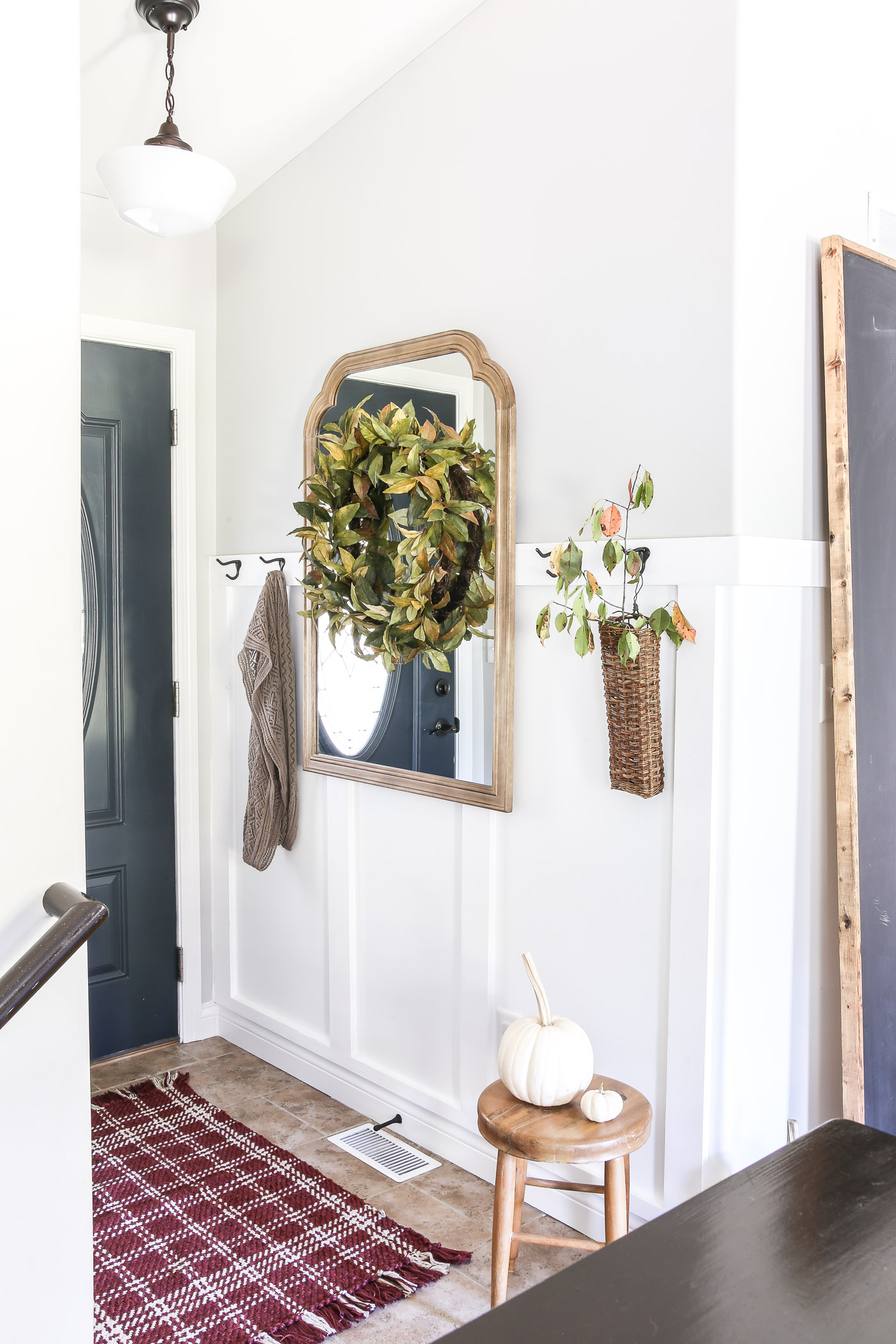 It's fall home tour time, and I am kicking things off with our festive fall entryway! I hope you are already decked out and enjoying your fall decor as much as I am!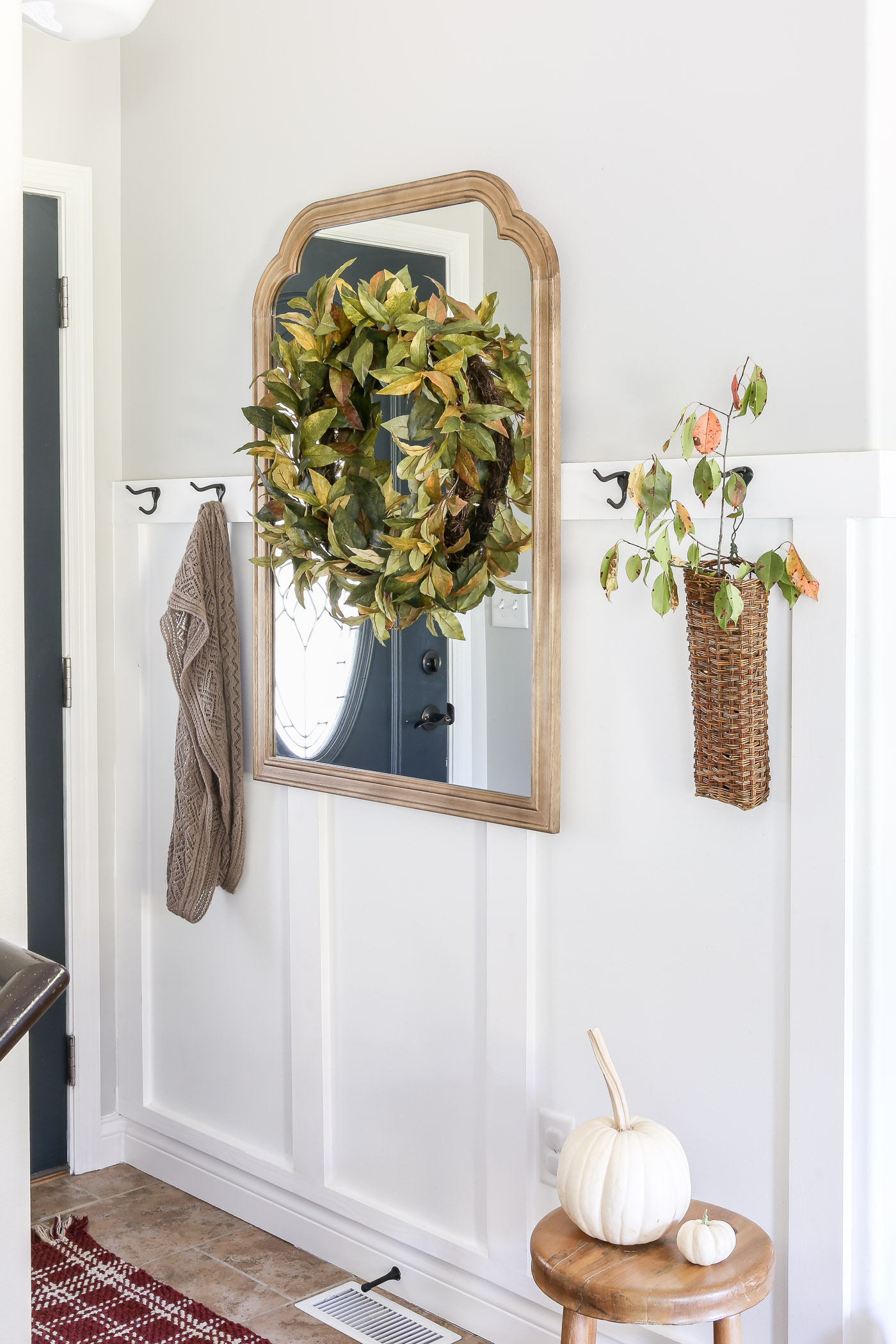 I decided to go with a pretty traditional fall color palette this year. Burgundy, greens, a little orange here and there.
You all know color doesn't find a place in our home very often! But there is always an exception for fall!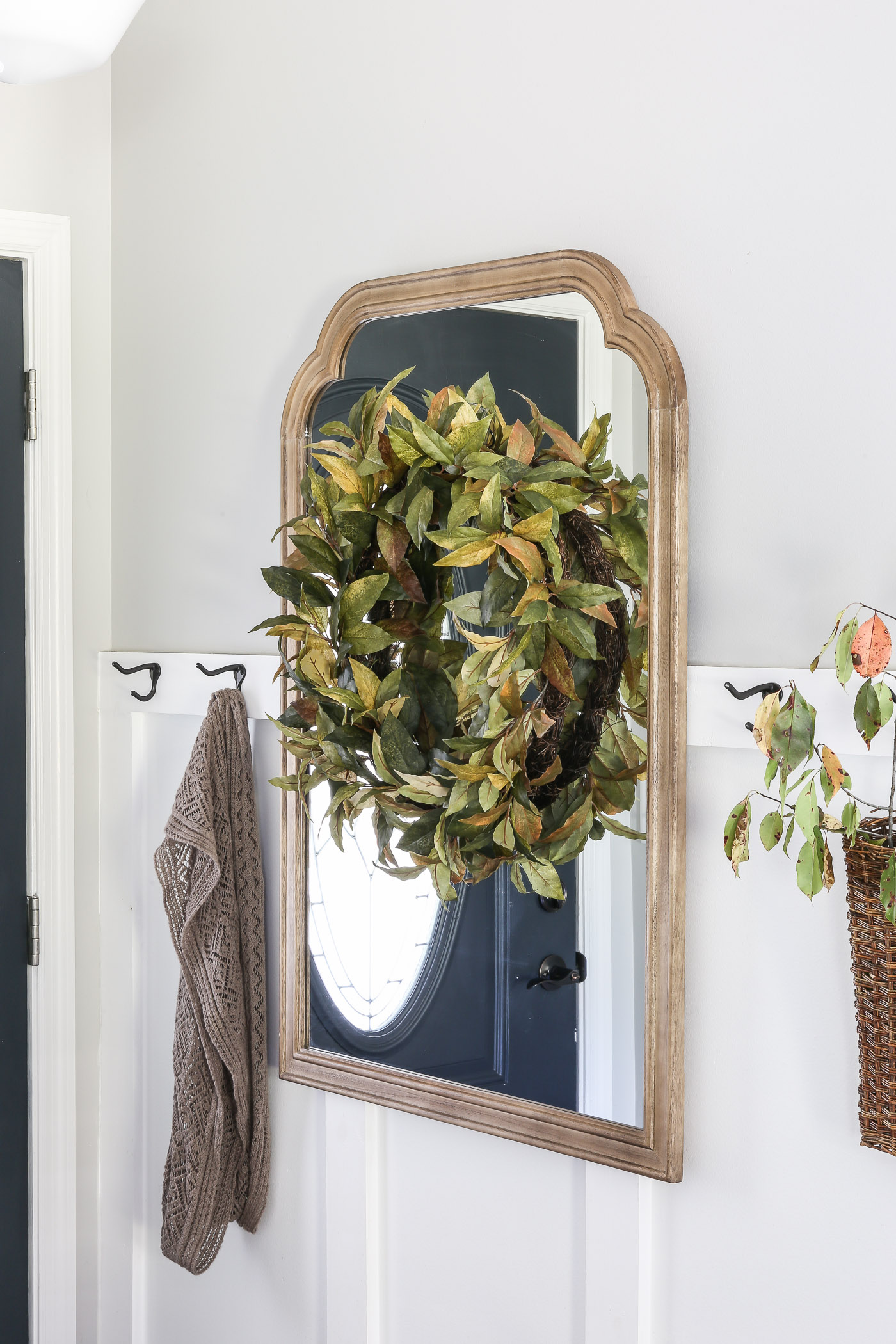 We have a very small entryway, so there isn't that much room to decorate. I make the best of the space I have.
My fall entryway go-tos:
Seasonal wreath
Bold rug
Something cozy – a scarf
Texture with a basket
Pumpkins – always!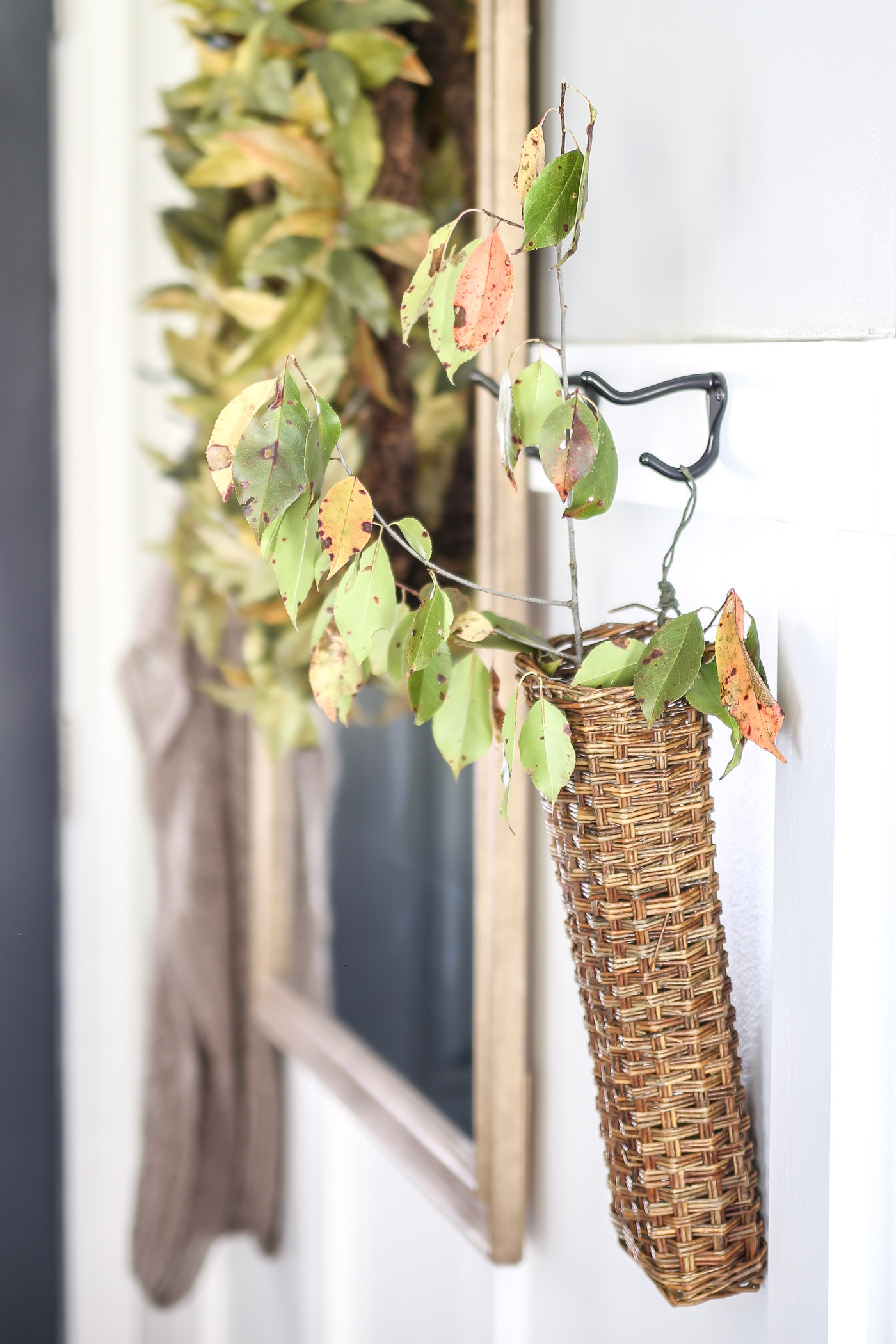 I'm always hanging a seasonal wreath on our entryway mirror. And I love switching out the rugs too.
I brought a little of the outside in with some tree clippings. Used a small hanging basket to bring in a texture. And hung a scarf to add a little something cozy.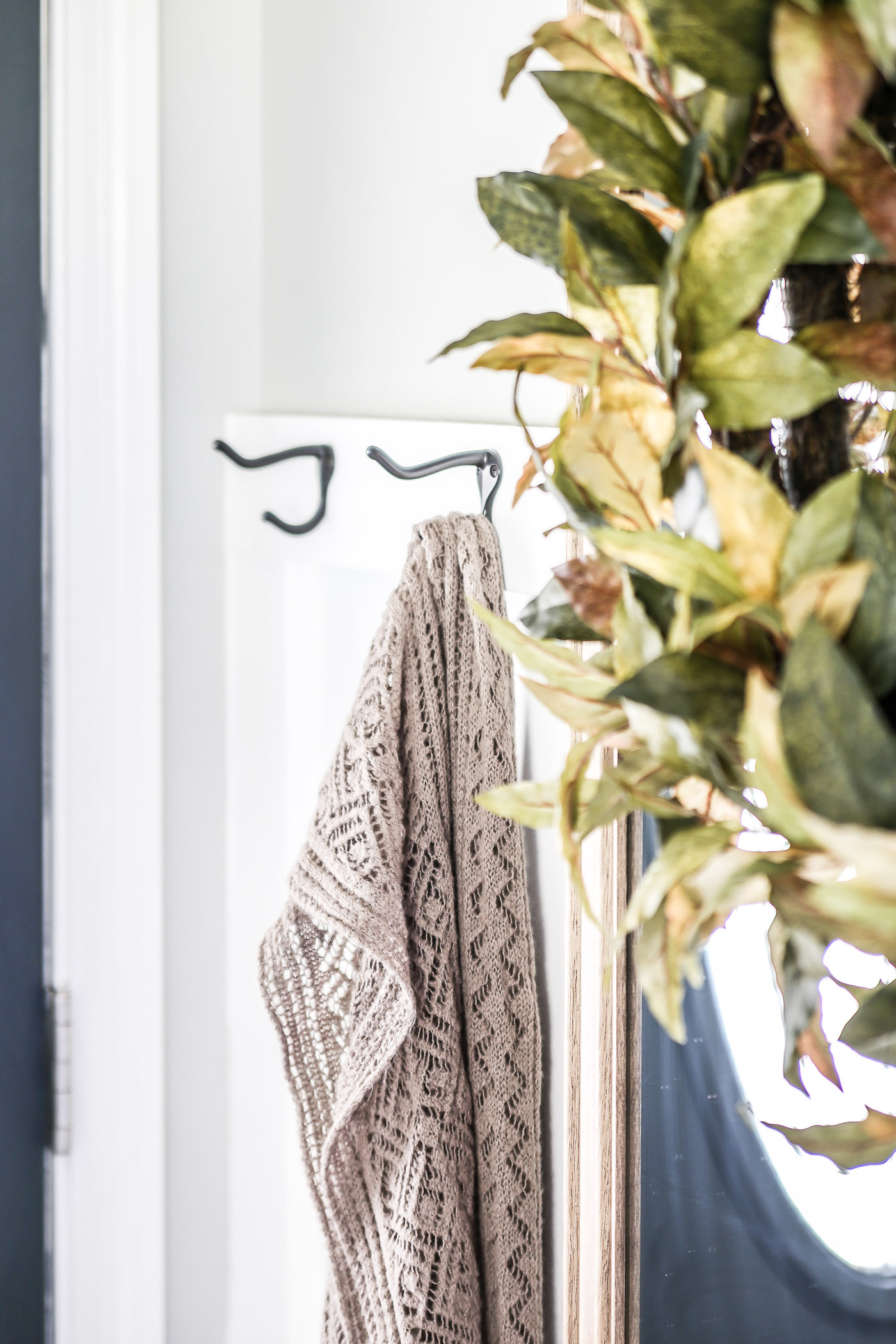 Obviously pumpkins are a must. Not overdone, but a fun simple addition to add to the festive look.
Plus, Bailey is absolutely obsessed with pumpkins apparently this year! It's fun to watch her react to fall and all that goes along with it. Making her fall loving mama proud!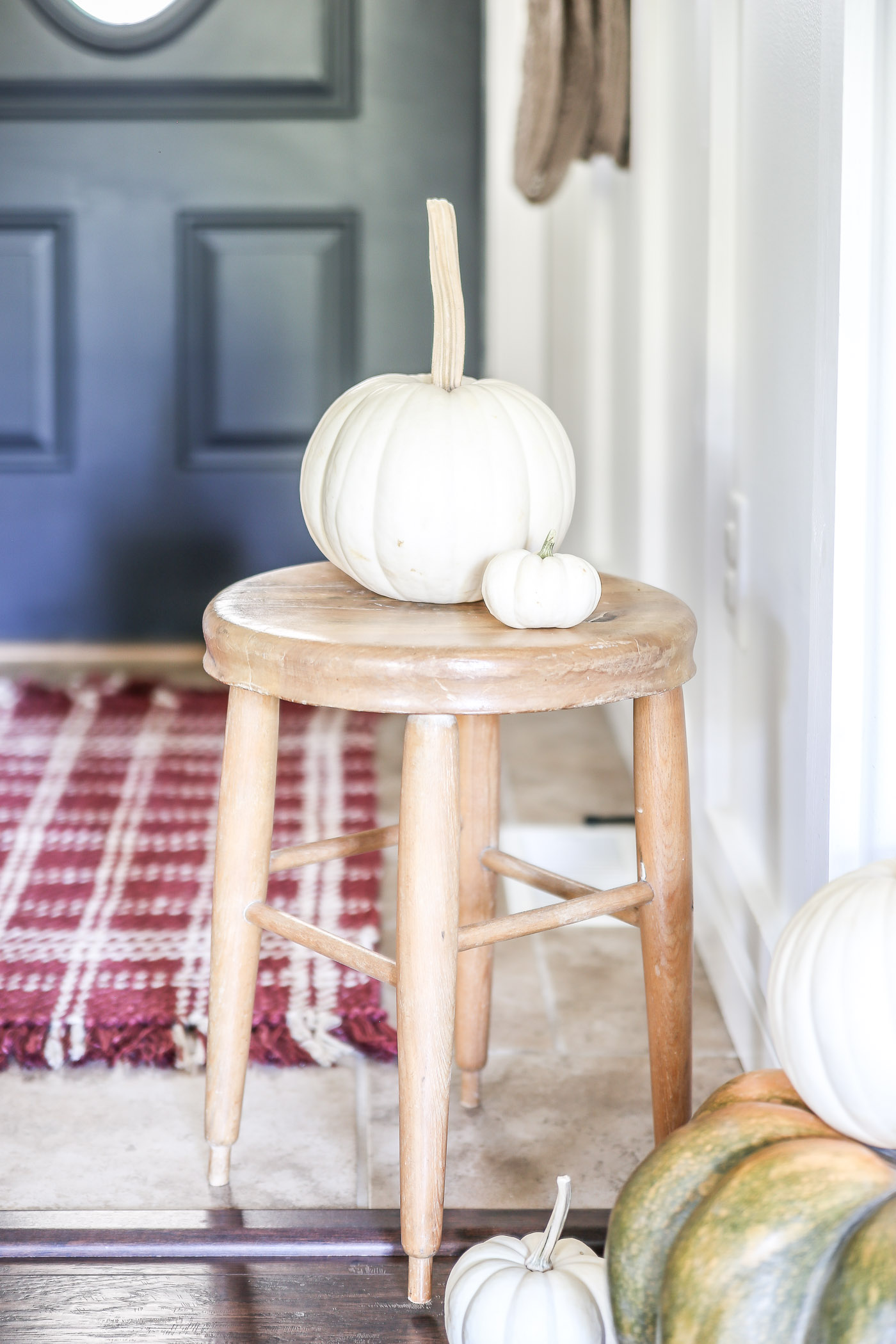 So overall, a simple look with a lot of fall colors and fun textures. I like how it all came together and can't wait to share the rest of our home decorated for the season soon!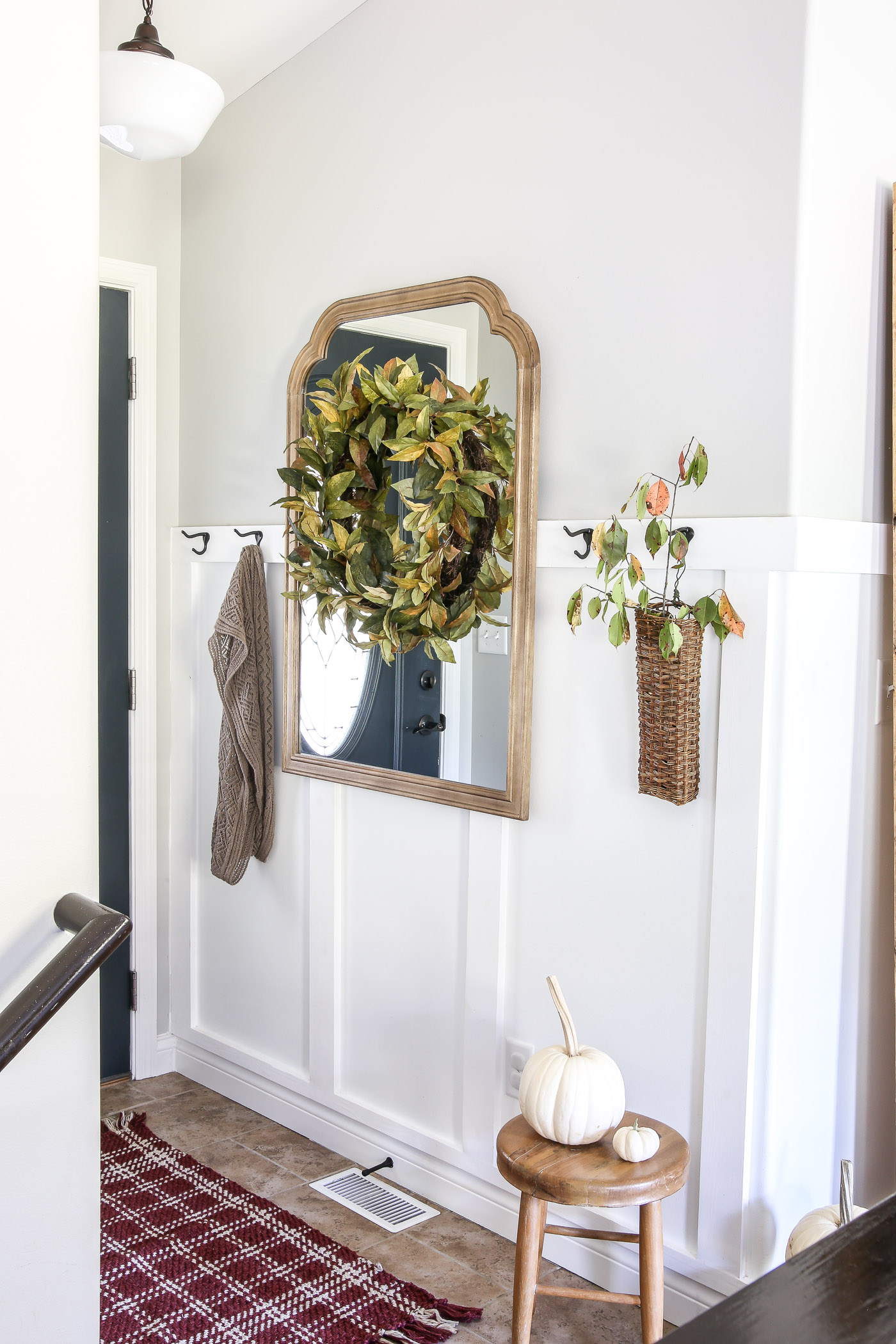 Shop Our Festive Fall Entryway
Affiliate links are provided below for your convenience. For more information, see my full disclosure here.

More Fall Posts
Pin This Post For Later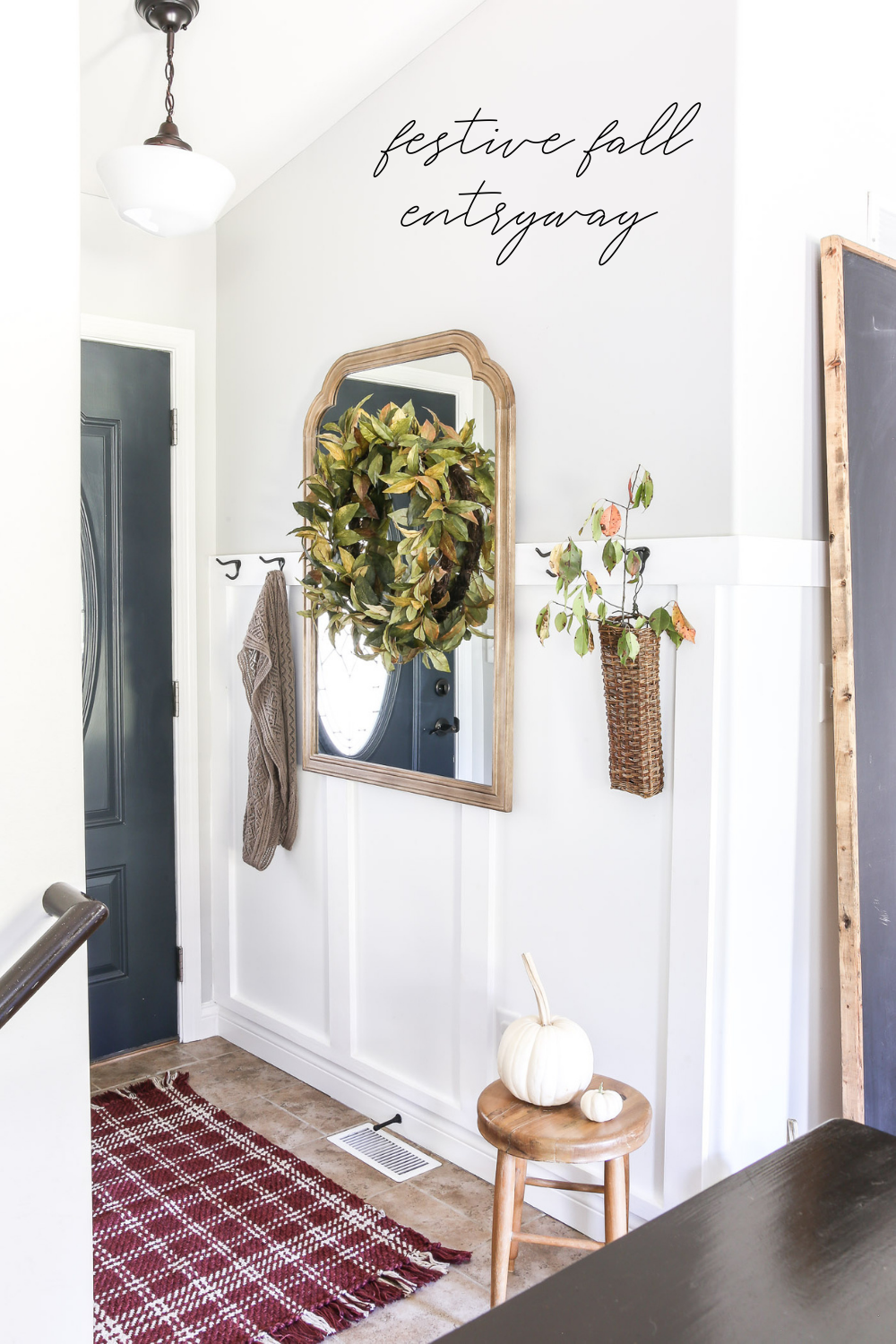 ---