Simple Fall Dining Room
This post may contain affiliate links. For more information please see our disclosure policy.
I may be late to the party, but I cannot let fall slip away without capturing it in all its glory! I look forward to this season most of all, and I always try my best to really enjoy it because it seems to be the shortest of them all. Since time is just a blur these days with a baby, I haven't had a ton of time to decor as I normally do.
But like I said, I'm rallying to get it all together and you are going to get glimpses as they come, and as my house is clean enough to share. Just keeping it real! Let's start with my simple fall decorated dining room.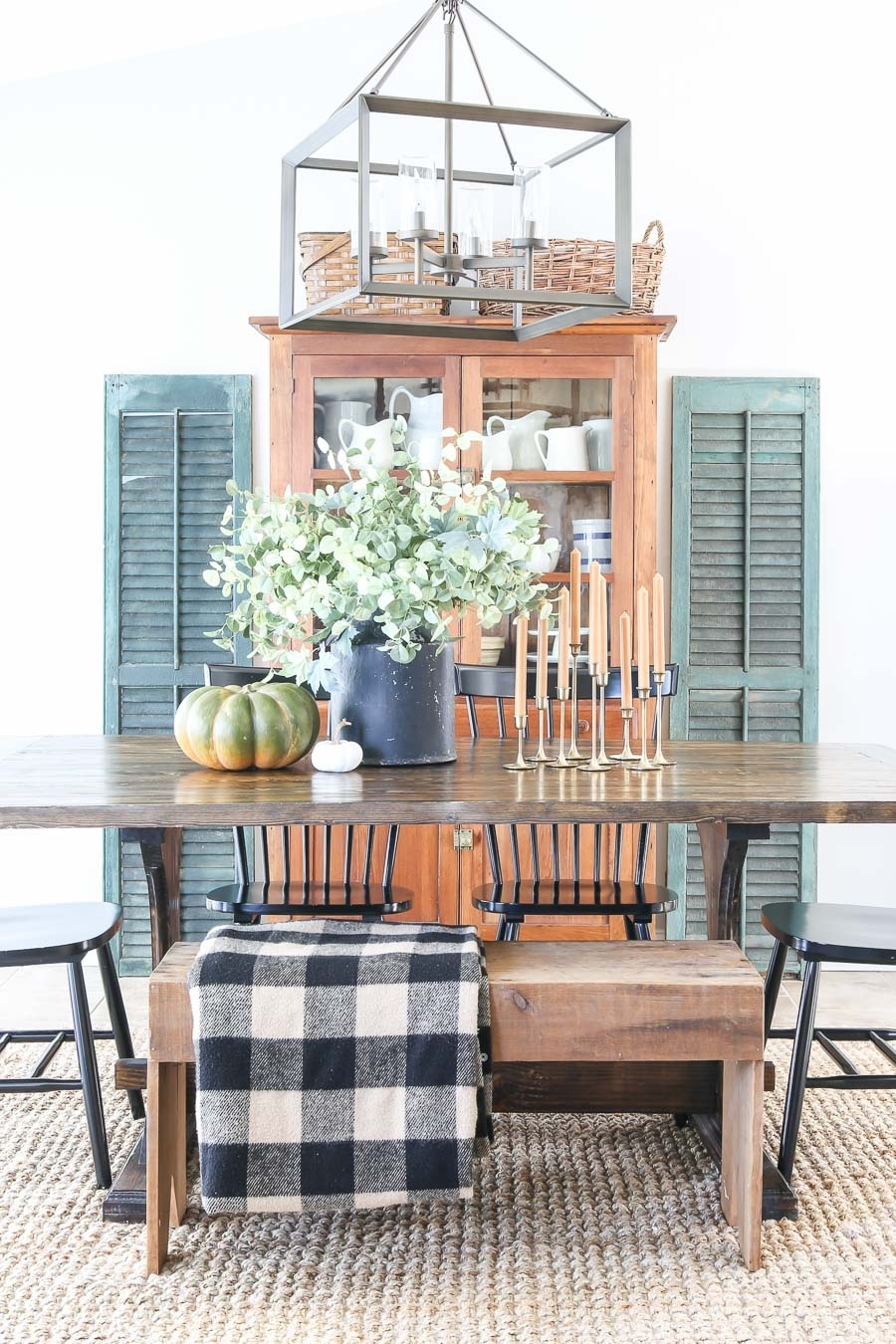 I've learned over the years, less really is more most times. I use to buy as many fake or real little white pumpkins and just scatter them in any nook and cranny I could find, because isn't that what fall decorating is all about? Pumpkins galore?! Don't get me wrong, I am just as obsessed as the next person about pumpkins, but this year I just bought and used a couple.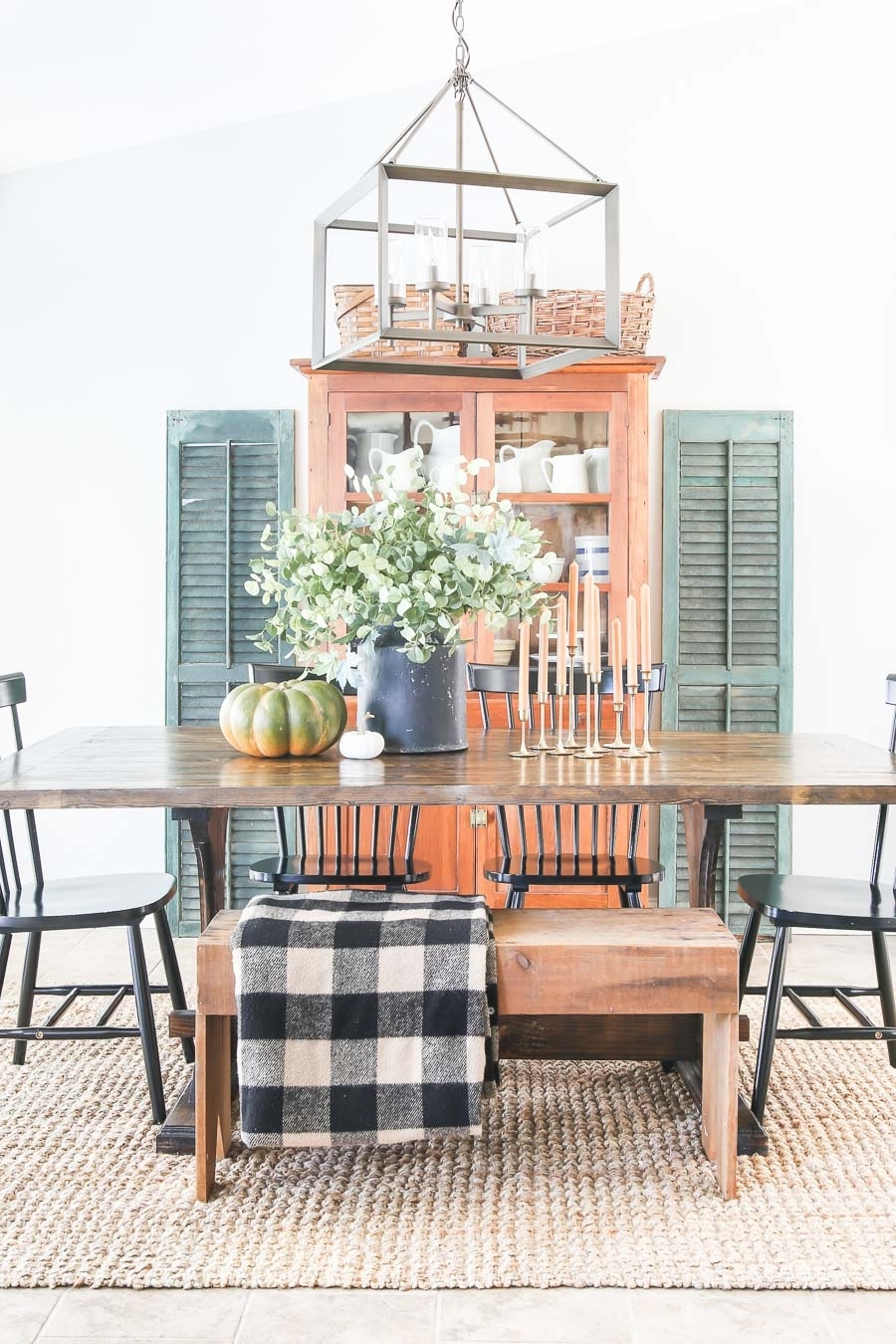 Figuring out a color scheme is my favorite part of the decorating process. I was drawn to mixing dark greens with amber and browns, and a subtle pop of orange that ties into the amber from my multi colored pumpkins. You can't go wrong with a pop of color here and there.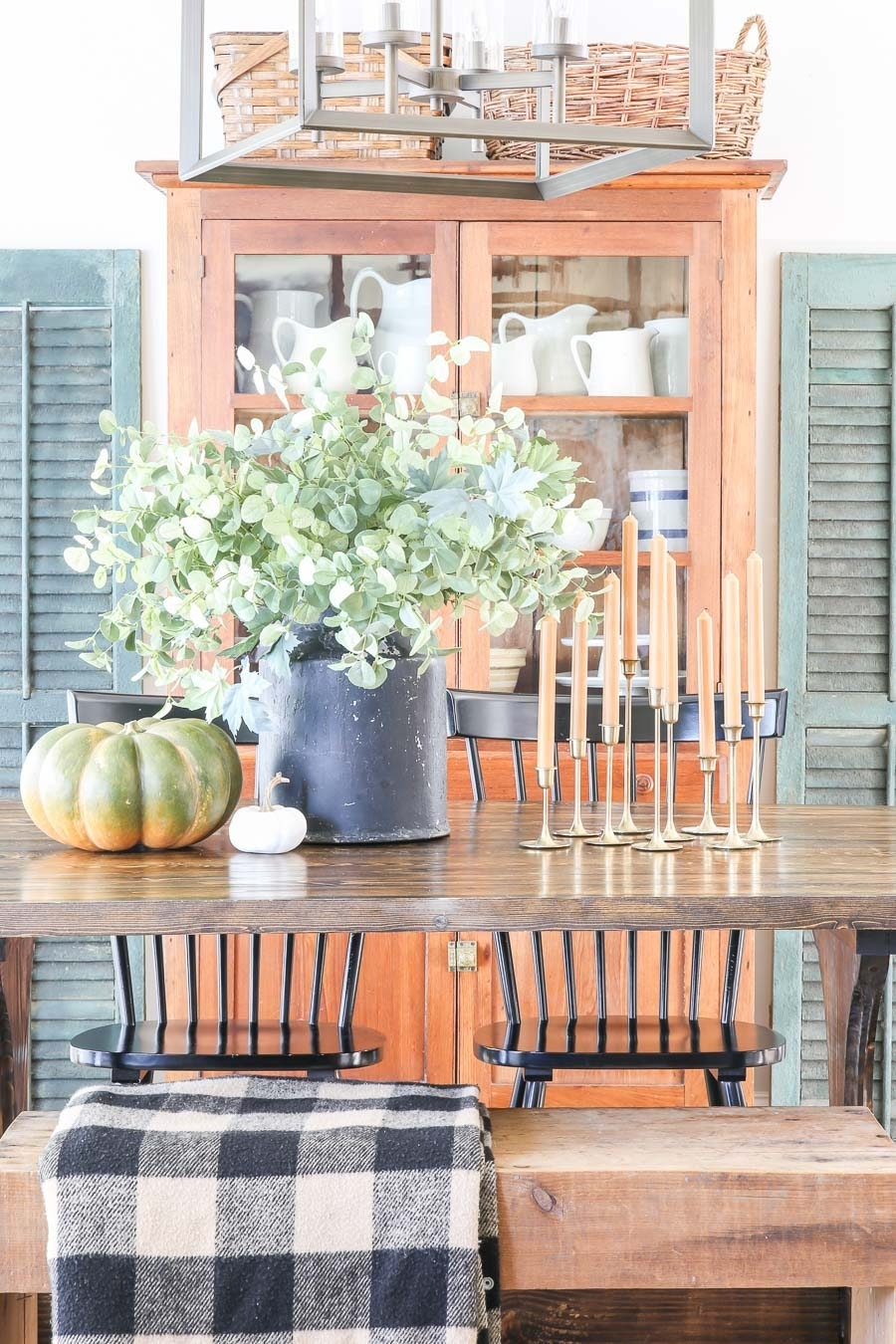 So the only fallish things I added to our dining room were the green/orange pumpkin, small white pumpkin, candlesticks, a few green leaf stems, and the tan and black buffalo check blanket. I loved going with a different color taper candle instead of the usual white ones.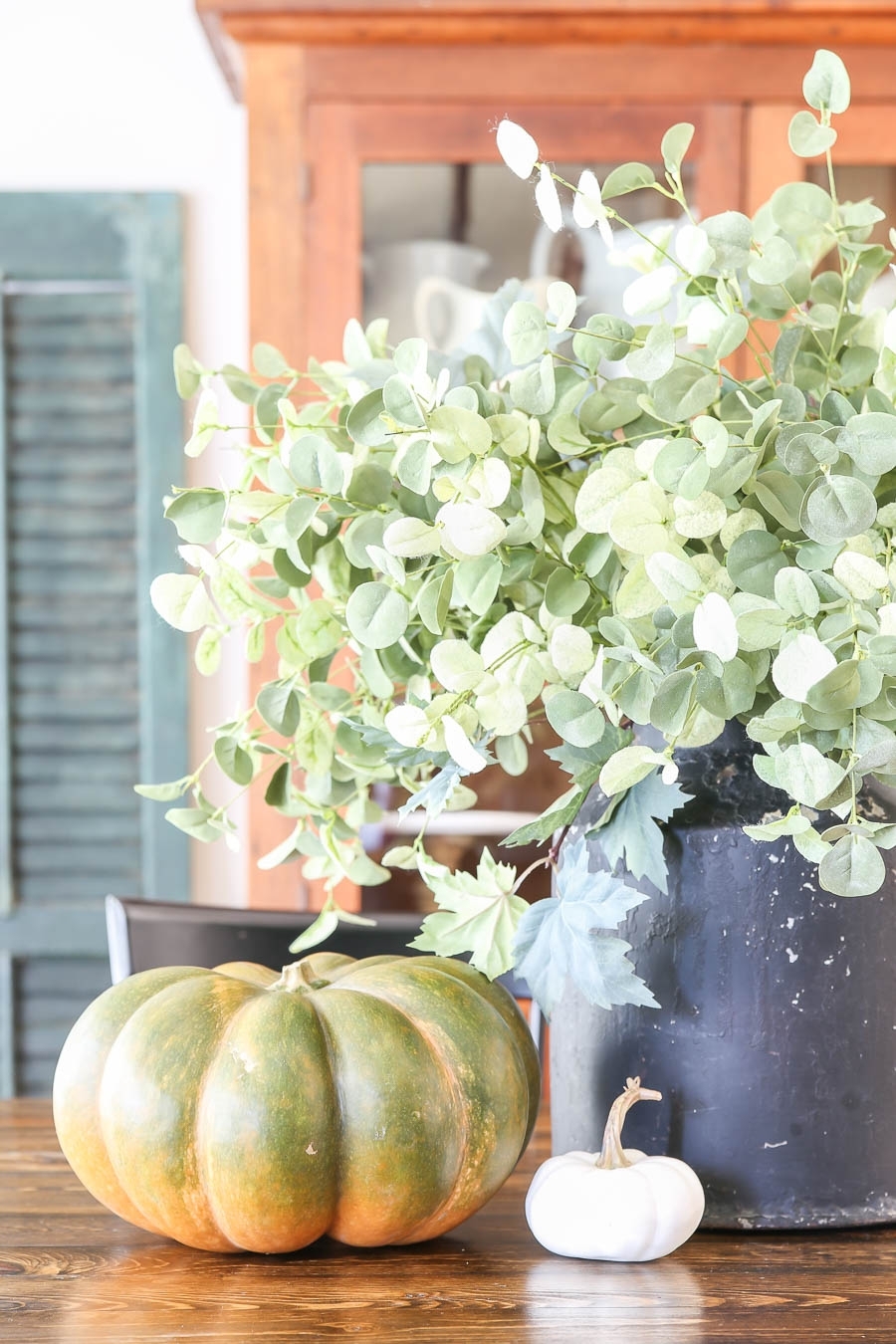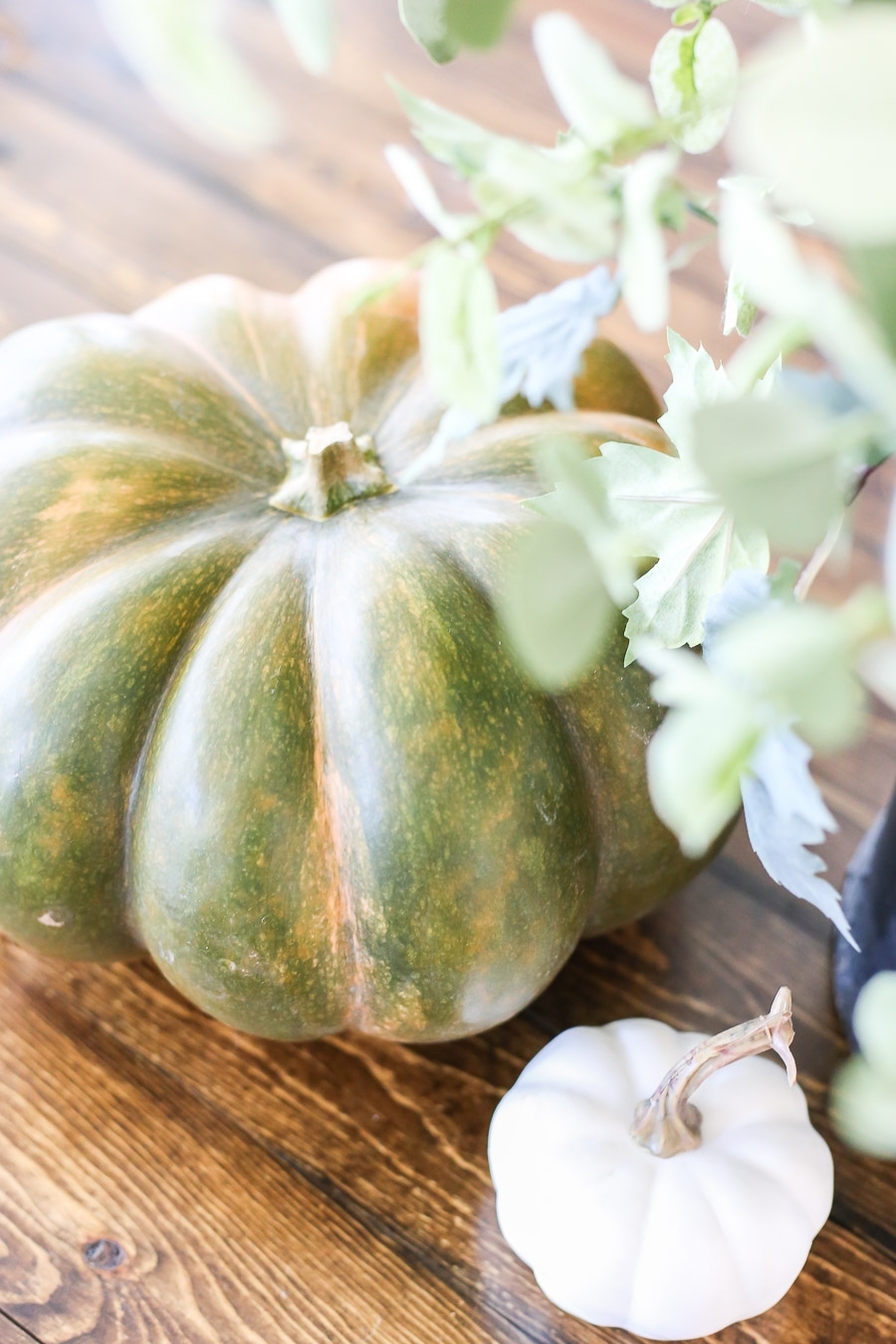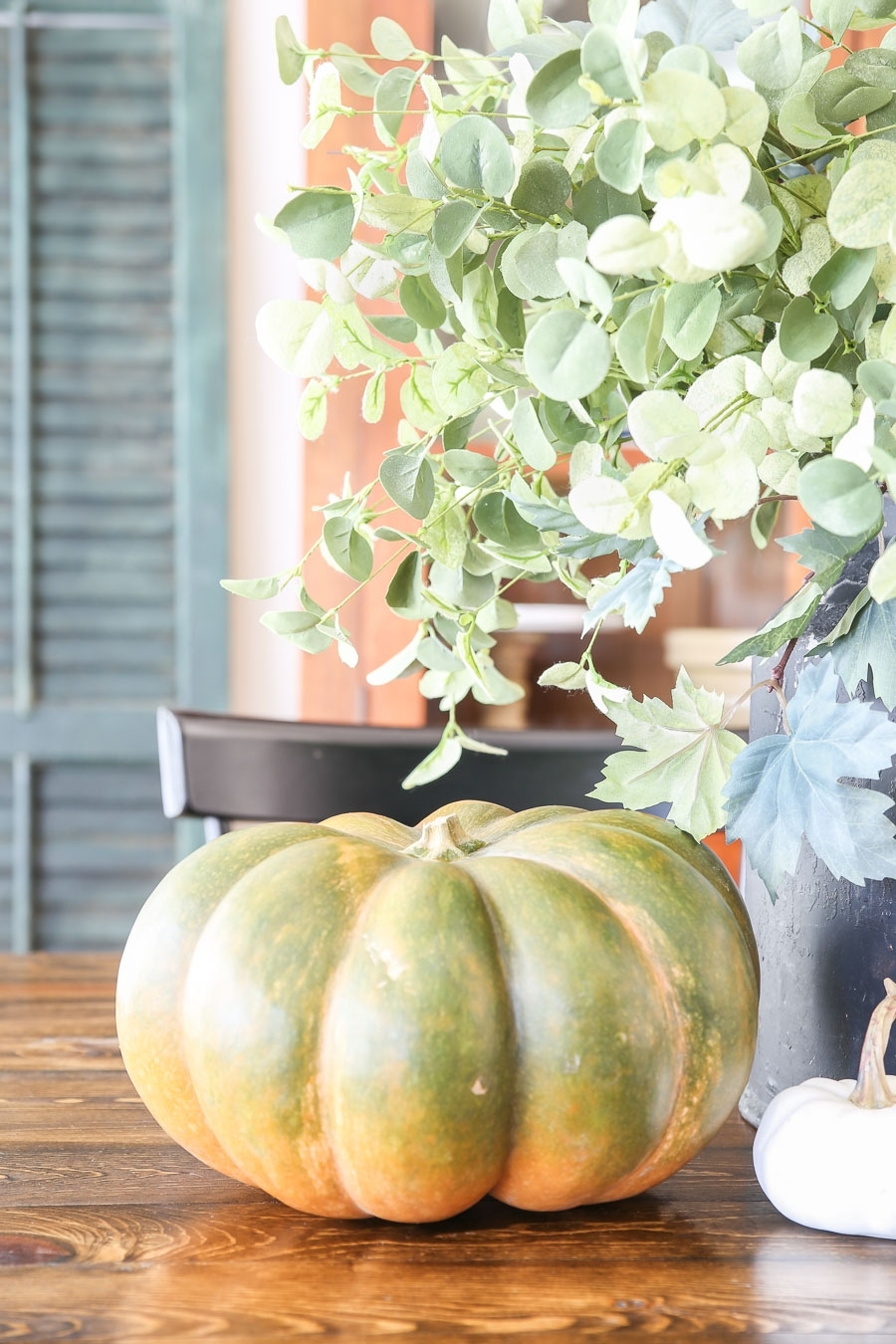 I set up a large cluster of my thrifted brass candlesticks, with amber/orange colored taper candles and I couldn't be happier with how they look on our wooden dining room table. I usually always have a table runner, but since I am doing the less is more approach, I decided to just go without. I didn't want a table runner to compete with what I had going on.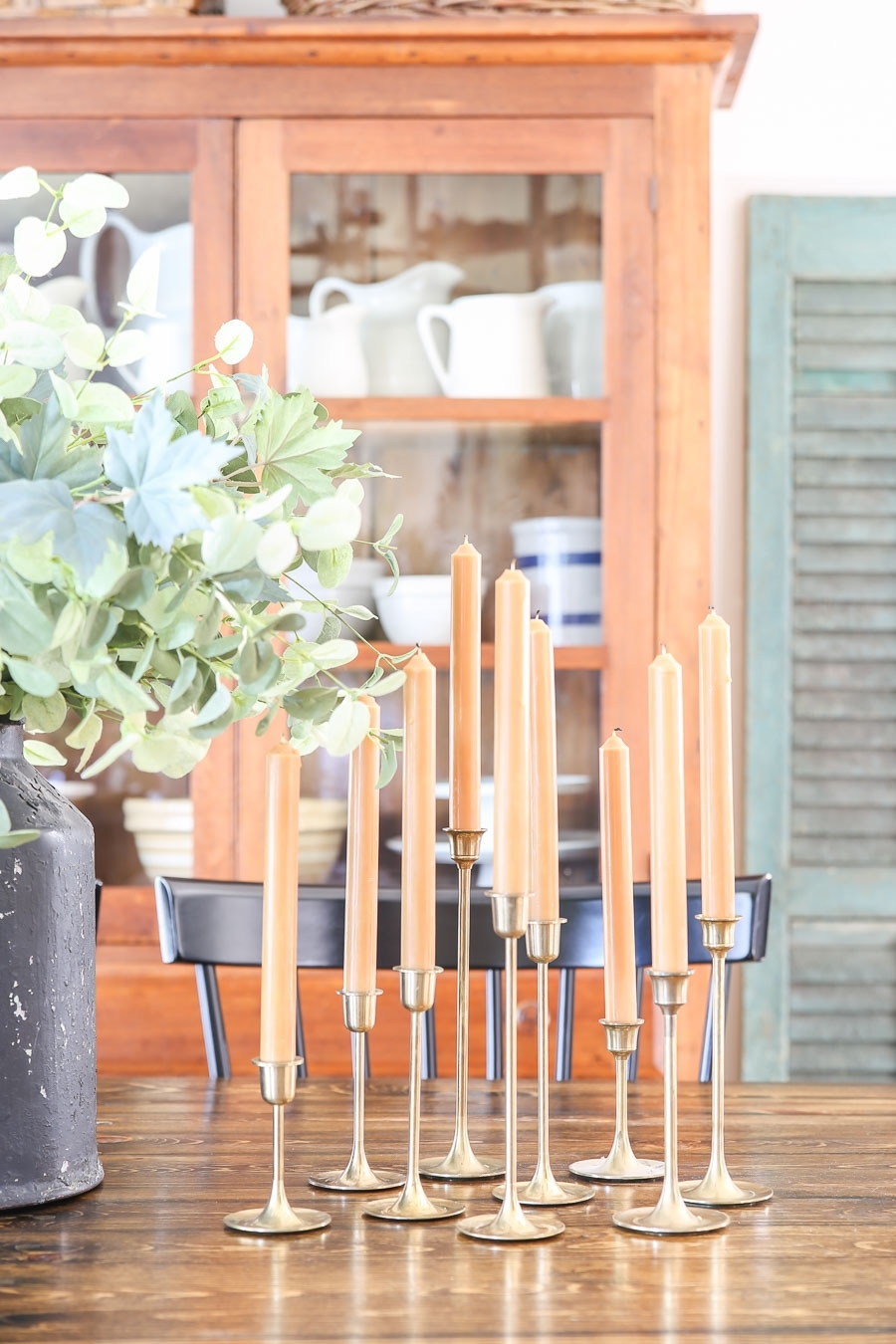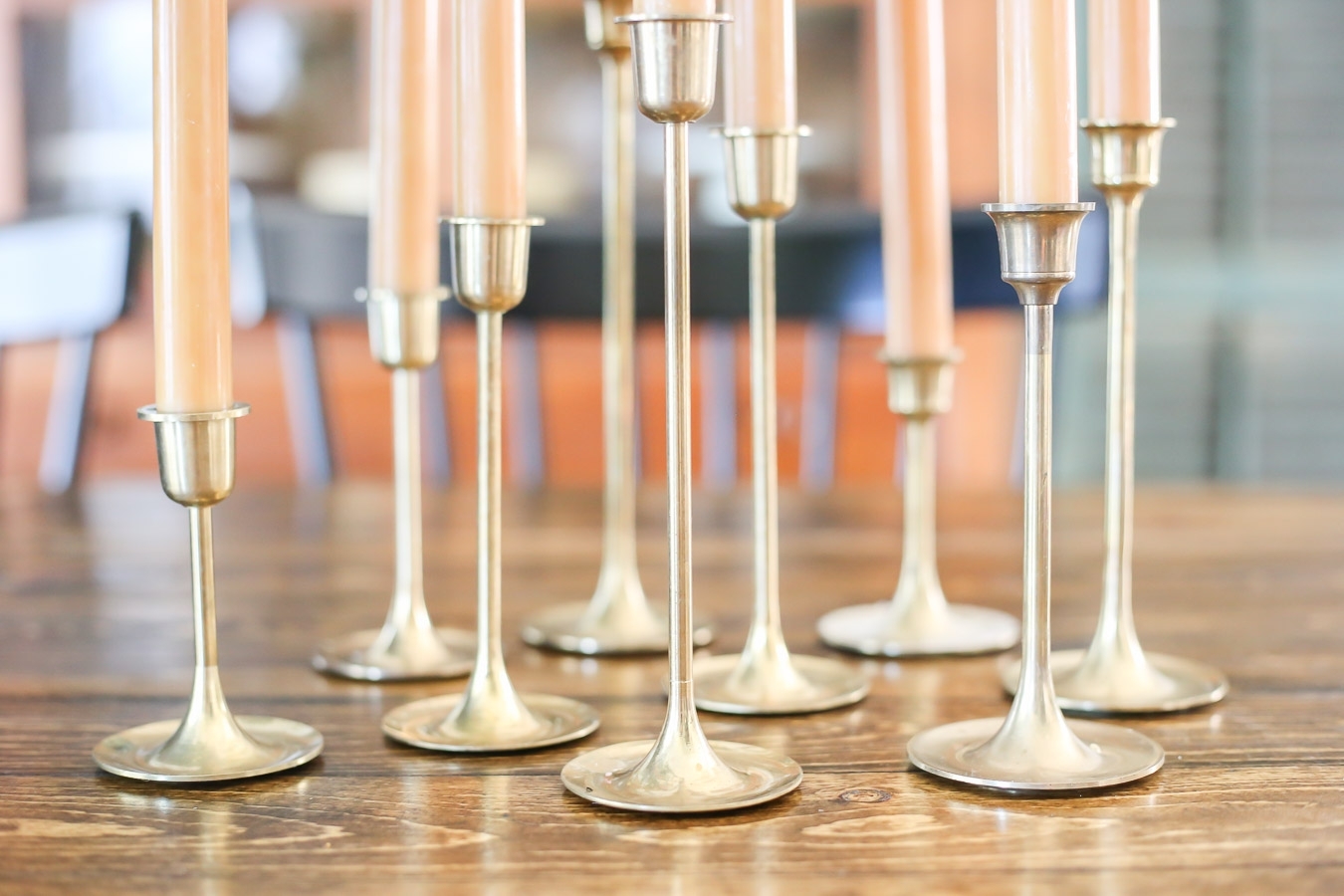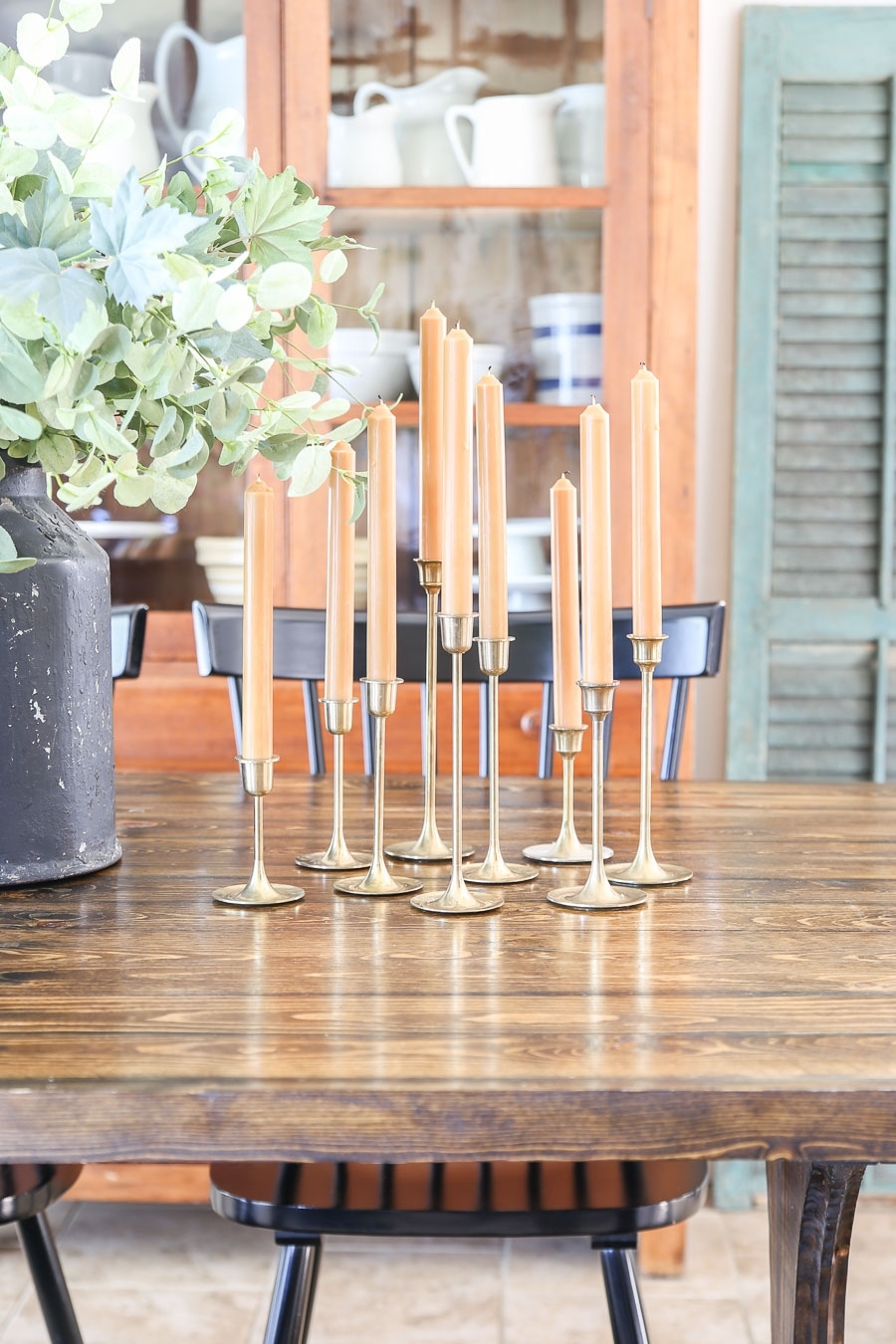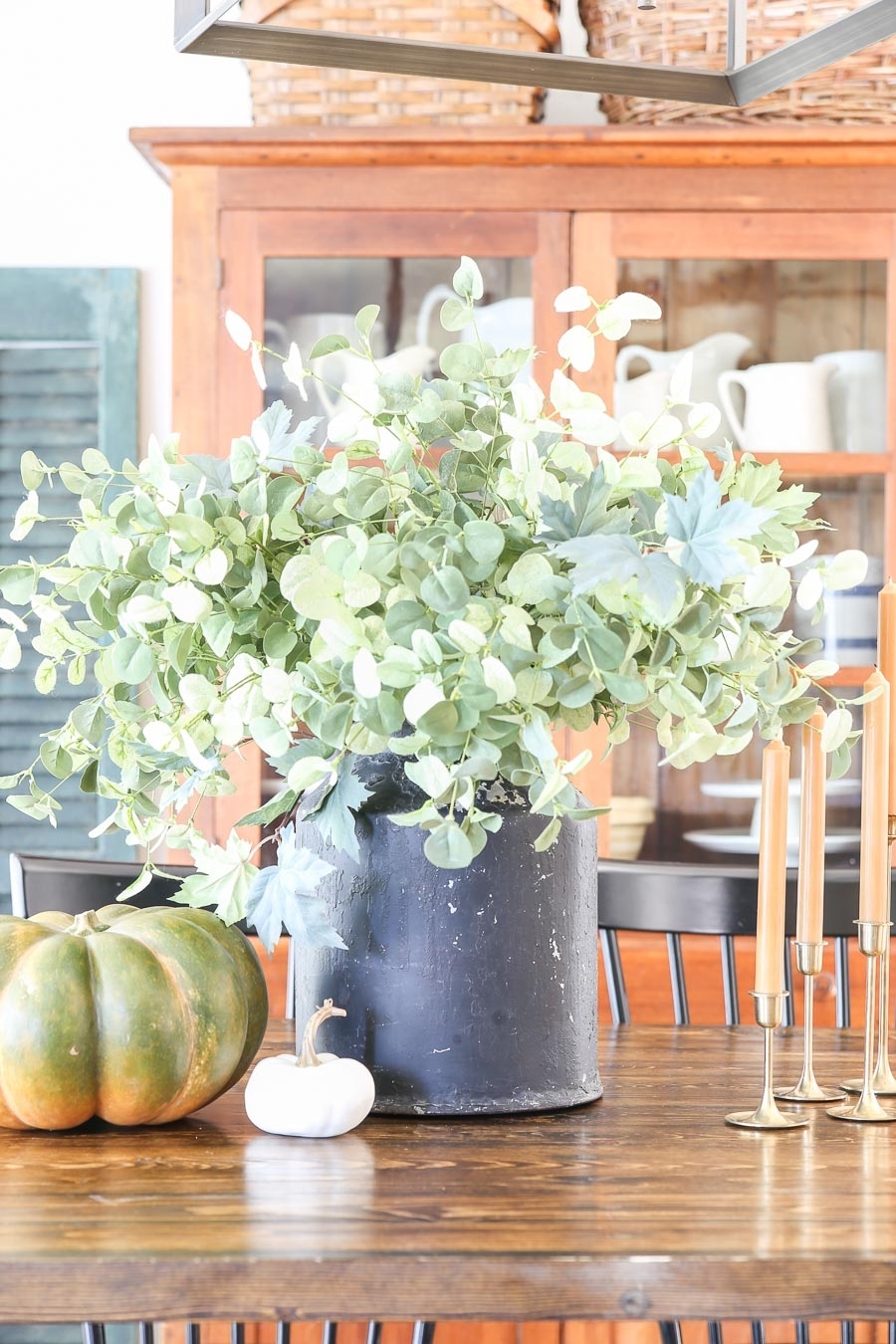 It's definitely a little different to how I usually decorate in this room, but I am loving the simplicity of it. I can see many fall meals eaten around this rooms decor.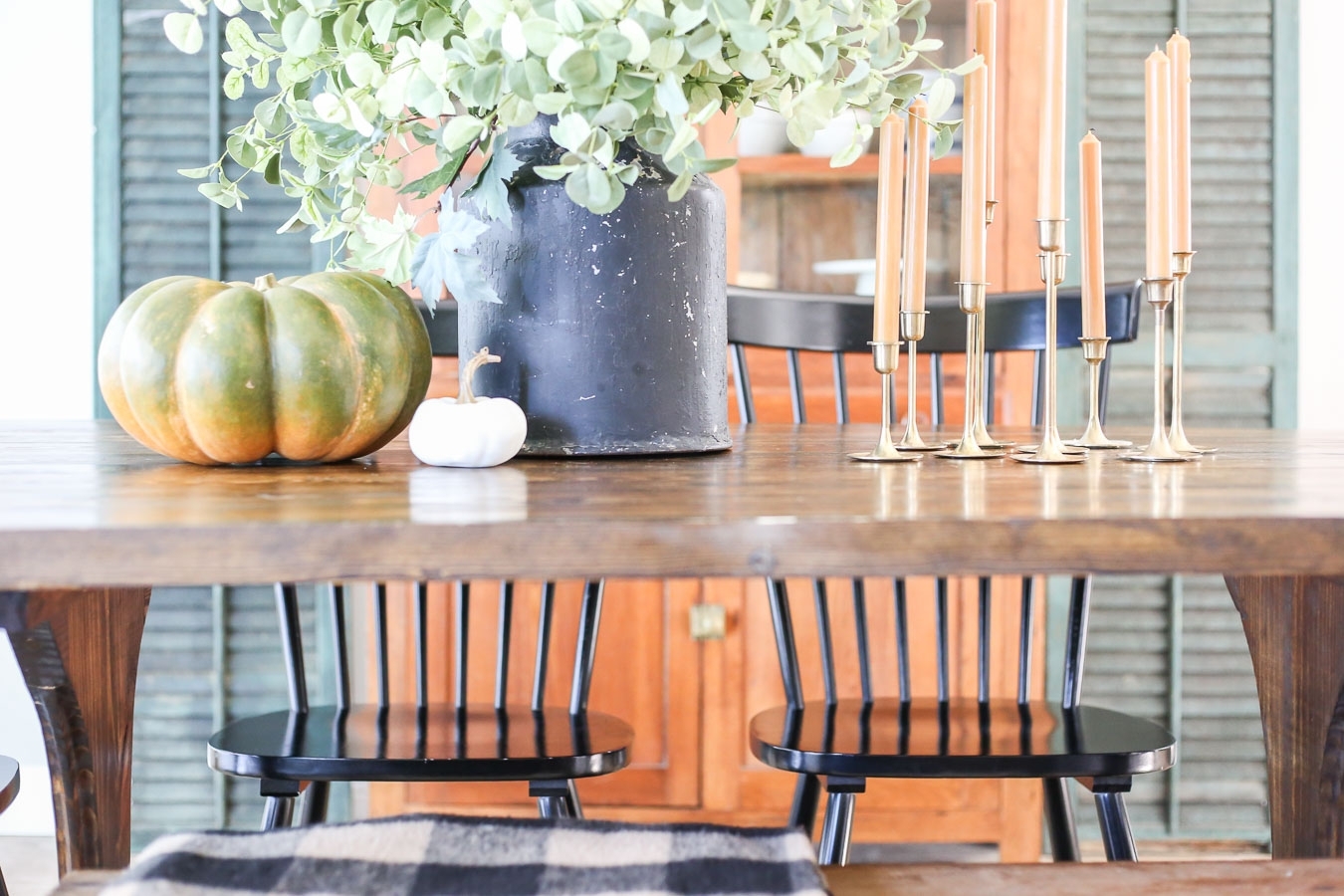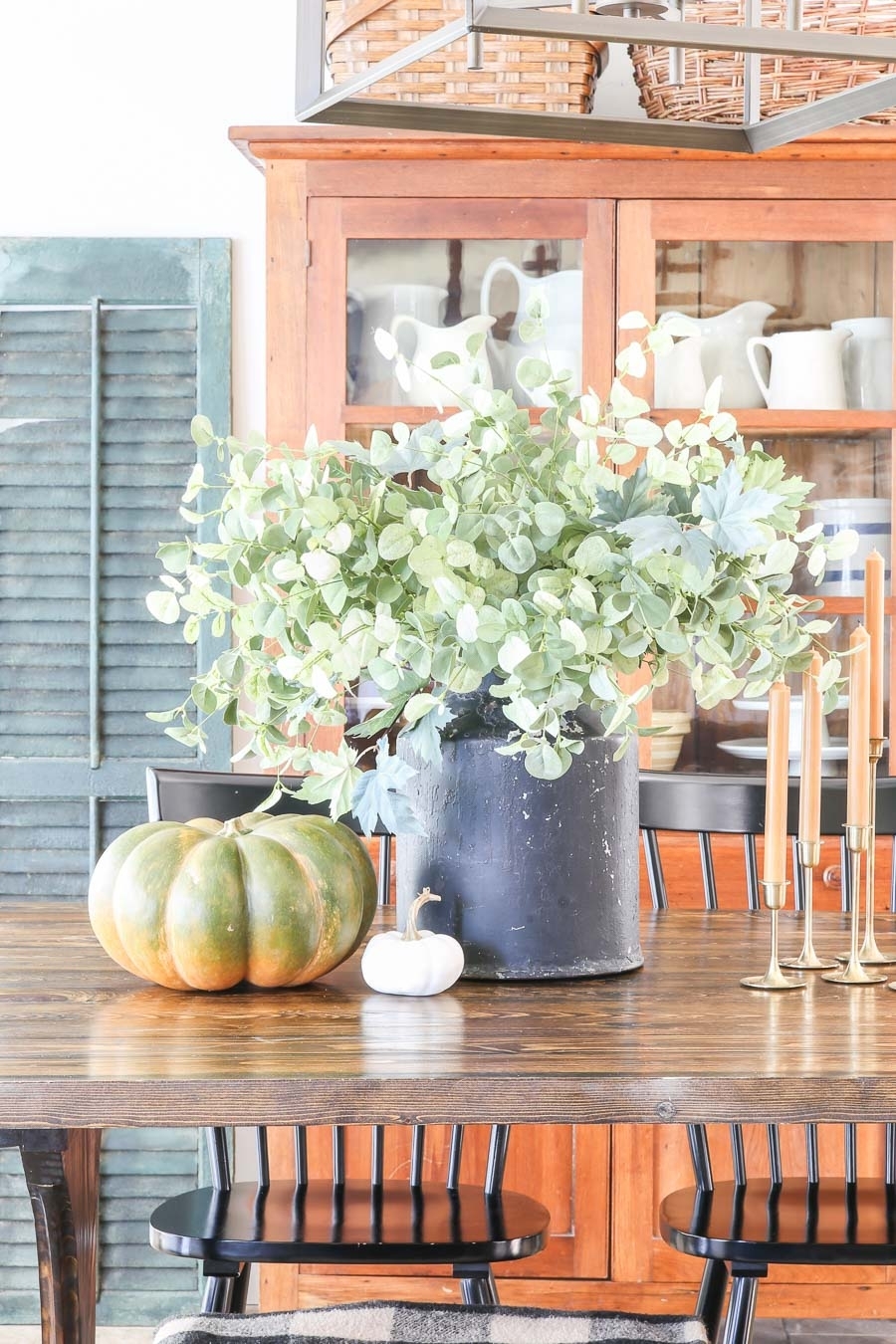 I'm going to share some other fall decorated rooms very soon, as long as they stay clean! I tell ya, it's hard doing anything with a baby, other than just stare and smell them. Thats about all I do! But it feels good to get back to my roots and decorate!
Hope you enjoyed!
---
PIN FOR LATER
---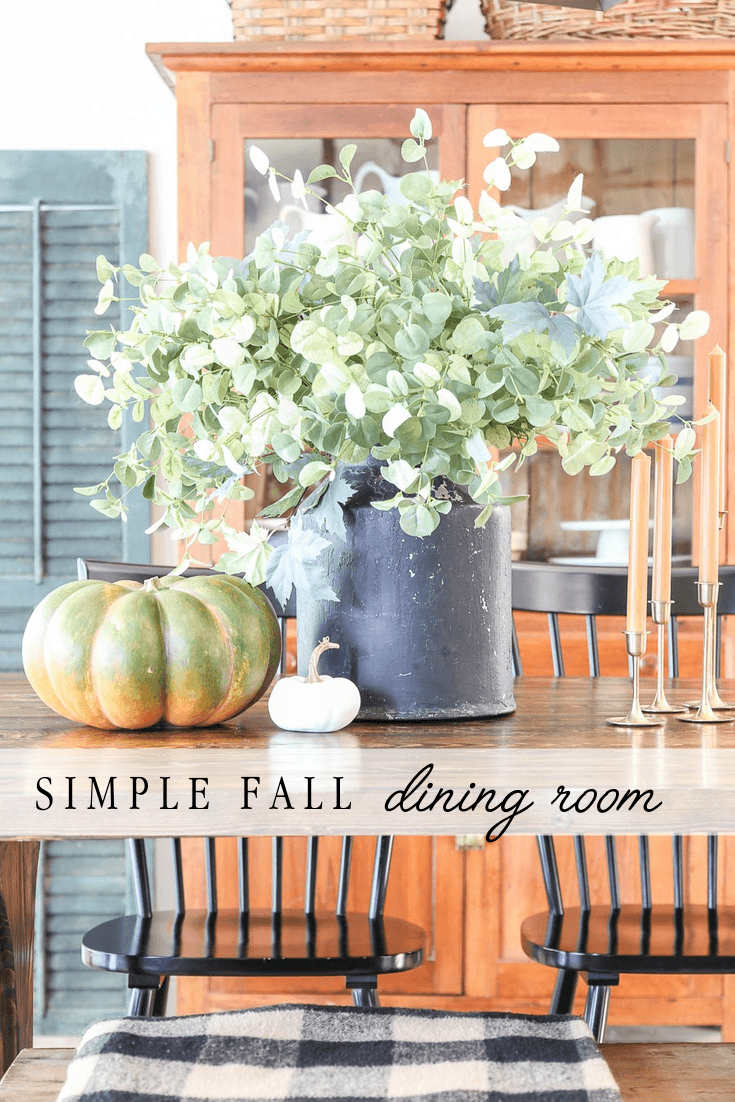 ---