Top Ten Newborn Essentials
This post may contain affiliate links. For more information please see our disclosure policy.
Are you tired of baby posts yet? I hope you aren't, because my new journey through motherhood is something I would love to continue to share here. Obviously it's still fresh and there are many different aspects that I want to write about, but I promise you I still have lots of home decor coming your way too!
Throughout my pregnancy and even today, I've spent a ton of time online reading posts just like this one sharing top newborn essentials. Being a first time mom, I remember being so overwhelmed when I had to start creating our registry. I researched every single baby item and was sure to ask my more experienced mom friends their input too. I know sometimes getting any advice is hard because every baby is so different, but my research was helpful enough to at least get me started.
Even though we are still totally new at this and most times winging it, I have found items that I absolutely love and don't go a day without using. These are the ones I'm going to share with you today! Everything on this list is the exact item we have, and I couldn't recommend it more!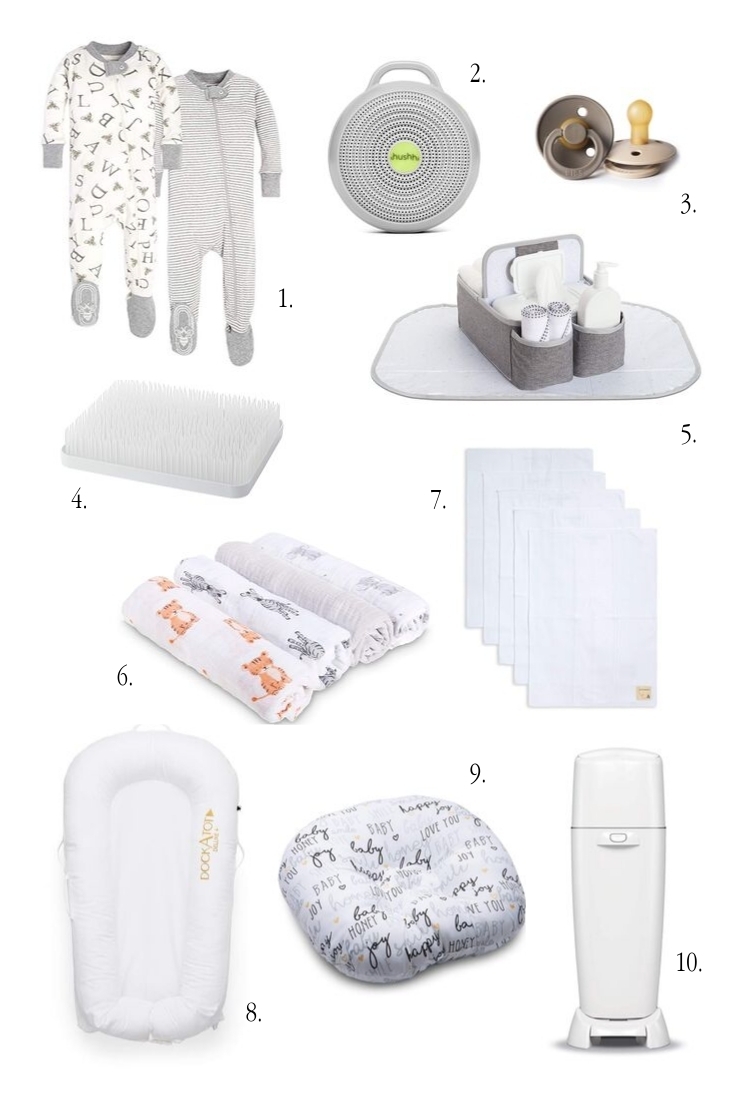 Note: This post does contain affiliate links. When you click a link and make a purchase, I get a small commission at no additional cost to you. Any money I make helps keep this blog running, and I am so grateful to each one of you for your support!

---
PIN FOR LATER
---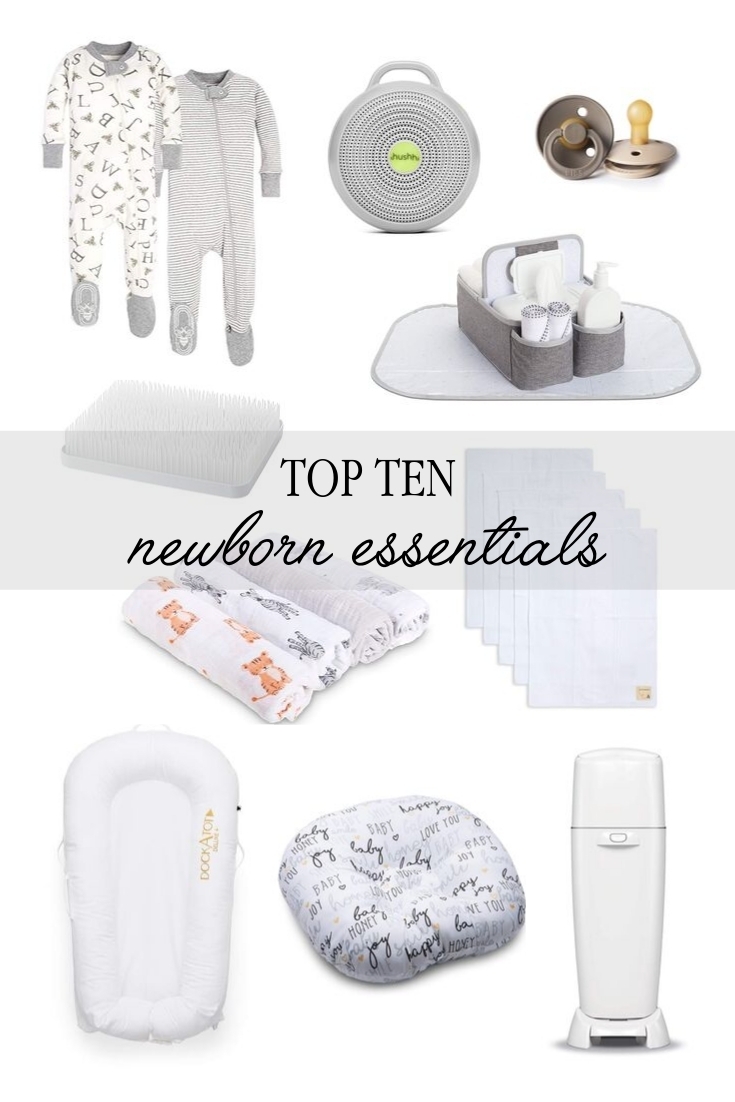 ---