Fall Tea Towel Art
This post may contain affiliate links. For more information please see our disclosure policy.
Going back to work today was rough! After a very long exciting weekend of fun, it was pretty difficult to pull myself out of bed this morning. As I mentioned on Friday, my husbands cousin and his longtime girlfriend came into town to go to the Cardinals game with us and we ended up staying in downtown St. Louis a lot later than expected.
It's always fun to explore the city, and the weather was nothing short of perfect for it! Saturday we did a little window shopping and ended up on Historic Main Street St. Charles for lunch and a surprise proposal (to her at least) from our cousin to his beautiful girlfriend!!! It was the sweetest thing and I am so happy for them!!! After they headed home me and the mister did a little more shopping, rented some movies, and headed home to relax.
Sunday I went back out to do some last minute Fall décor shopping when I found the cutest autumn inspired some fall tea towel art from TJ Maxx. Did I mention it was only $1.99!!! I needed to have it, and I thought it would be perfect framed.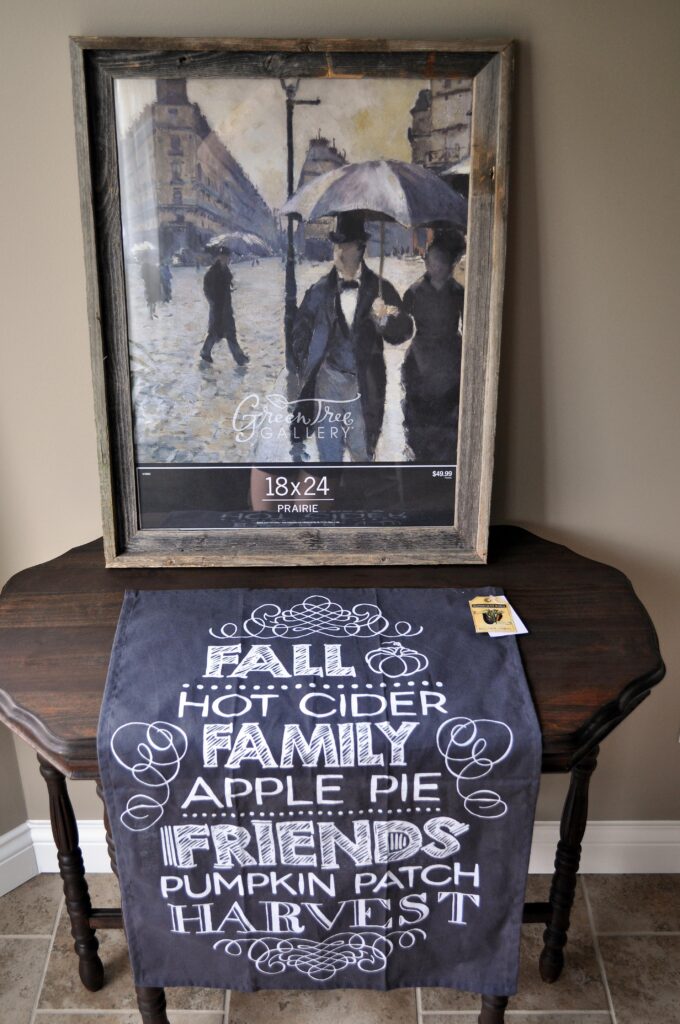 The rustic wooden frame I purchased at Hobby Lobby a few months ago for a different project, but I figured I would put it to good use since it was just laying around for now. I think it turned out pretty great! What do you all think??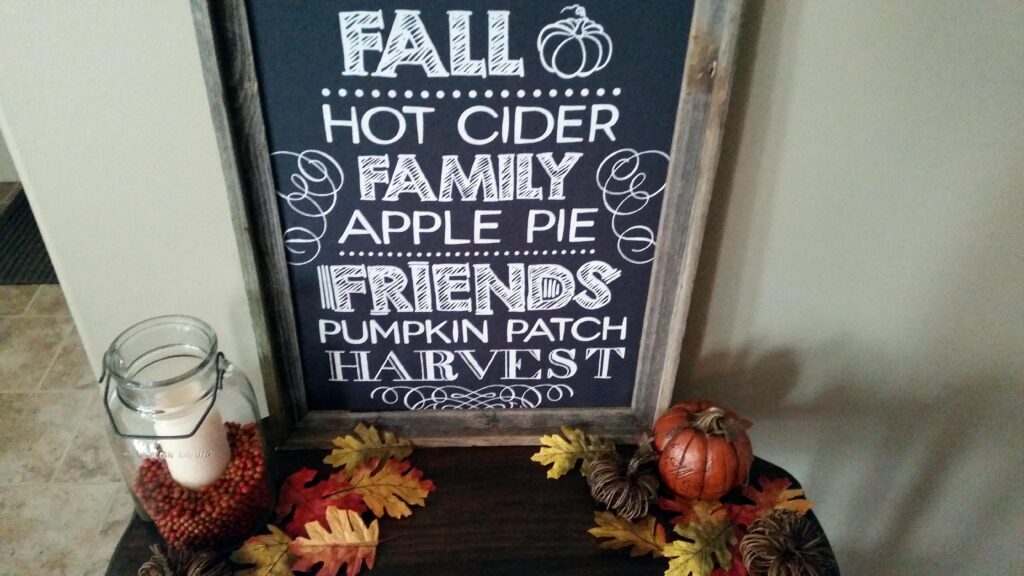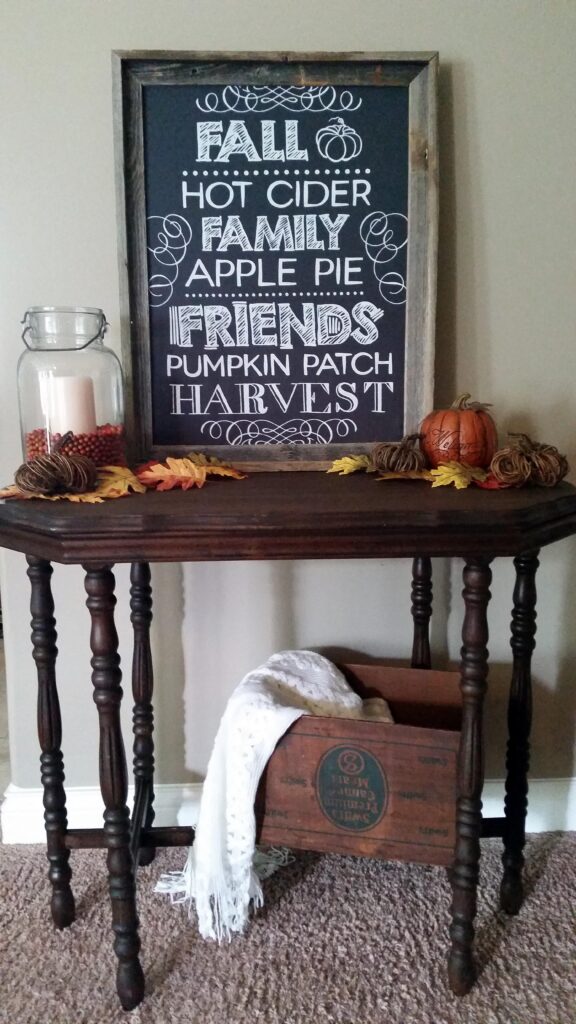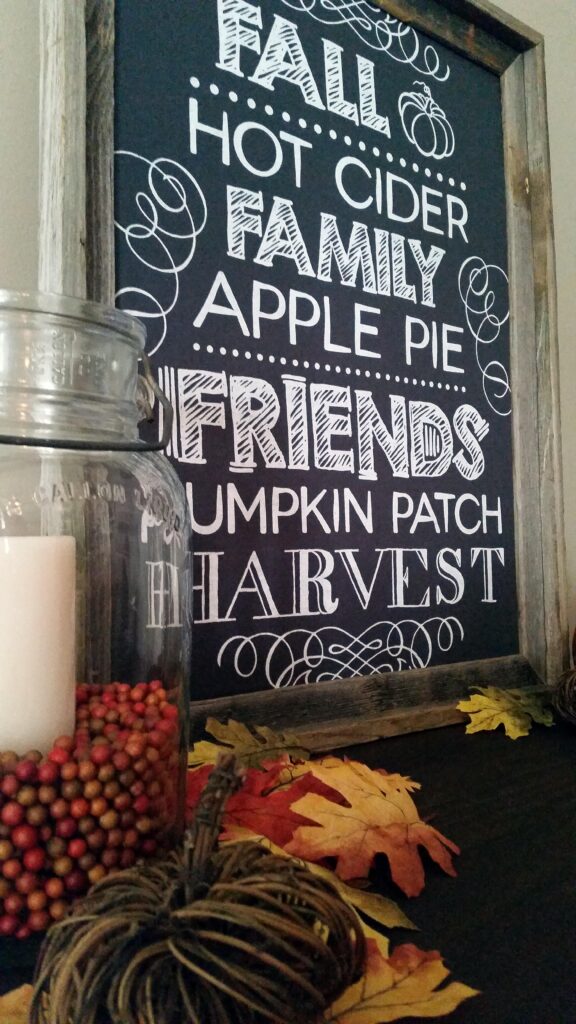 I cannot wait to see everyones fall decorations!!! Happy September!!!